4 Grocery Shortages Shoppers Could Experience Ahead of Thanksgiving
These staples may be harder to come by.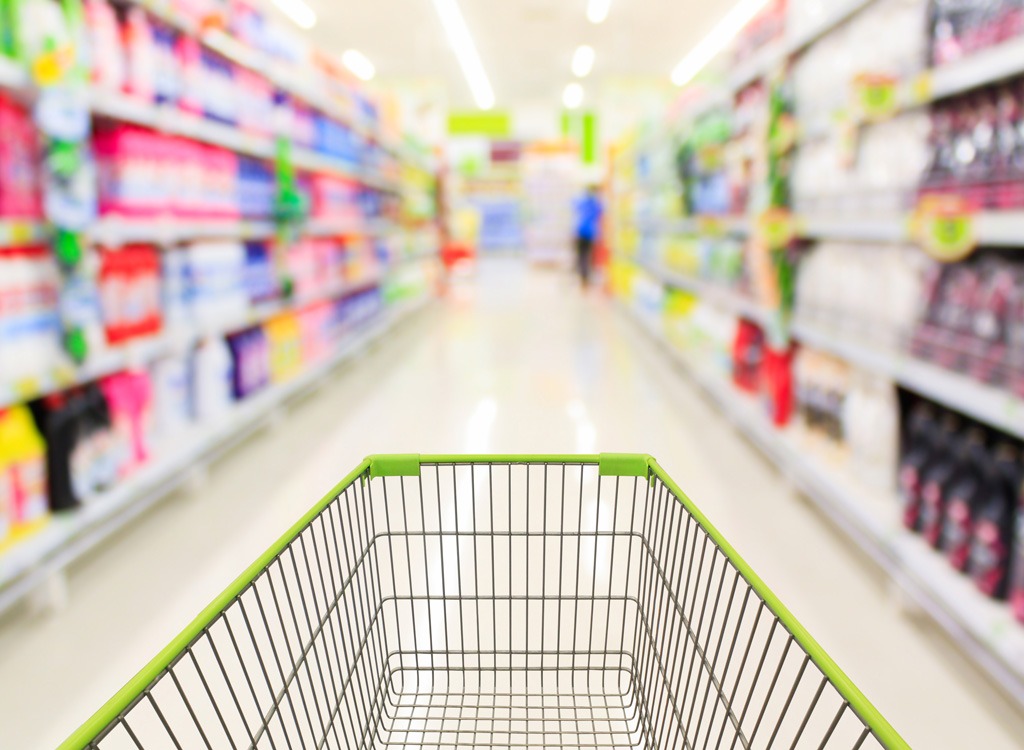 Just like 2021, this year has been one filled with food shortages, and a few of them continue to plague grocery aisles, putting a damper on Thanksgiving feasts.
A few of the holiday essentials are currently facing tight supply levels and could be difficult to find as you plan the biggest dinner of the year. To make matters worse, these shortages on top of sky-high inflation mean you could be paying up to 20% more for your Thanksgiving staples compared to last year.
In order to get ahead of the rush and to possibly start planning for some more cost-effective substitutes in your Thanksgiving recipes, check out which four grocery items stores are having a hard time keeping on the shelves.
Butter—the backbone of many sweet and savory Thanksgiving dishes—may be harder to find leading up to the holiday. According to data from the United States Department of Agriculture (USDA), butter production has been on a steep decline so far in 2022, stemming from the larger problem of decreased milk production. Dairy farmers have dealt with increased costs for things like shipping and feed this year, and labor shortages at production plants haven't helped either.6254a4d1642c605c54bf1cab17d50f1e
A shrinking supply plus a projected lift in demand for the holidays are cause for concern. Average consumers along with chefs and bakers may be forced to pay top dollar for the commodity—which is already priced almost 27% higher than this time last year—or to seek out other butter alternatives.
Bread and Other Wheat Products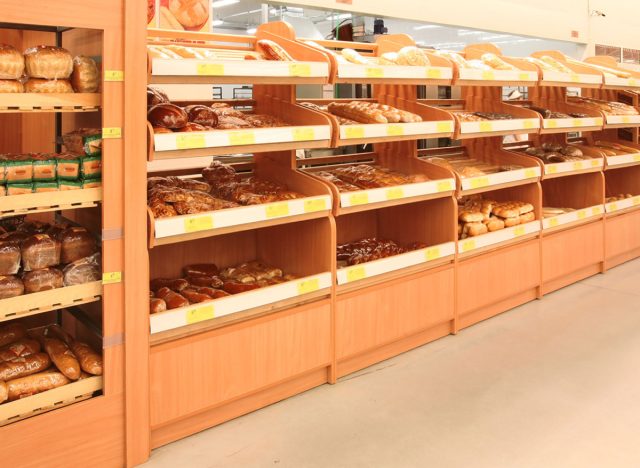 You can't have bread without butter, so it's perfectly fitting that the staple food is in lower stock this year as well. The war in Ukraine continues to wreak havoc on the world's food supplies—most notably on wheat, as both Russia and Ukraine are two of the world's largest producers of the crop. India's decision to also ban international wheat exports in May further exacerbated the issue.
As a result, the price of bread has risen 15% year over year, and close to 14% for other bread products such as fresh biscuits, rolls, and muffins—all popular add-ons during Thanksgiving and other holiday meals. Flour, and other prepared flour mixes, have seen an even larger cost increase, and wheat flour specifically has been in limited supply at the grocery store. This means your favorite holiday baked goods—whether you buy them from the store or bake them at home—may also be in jeopardy.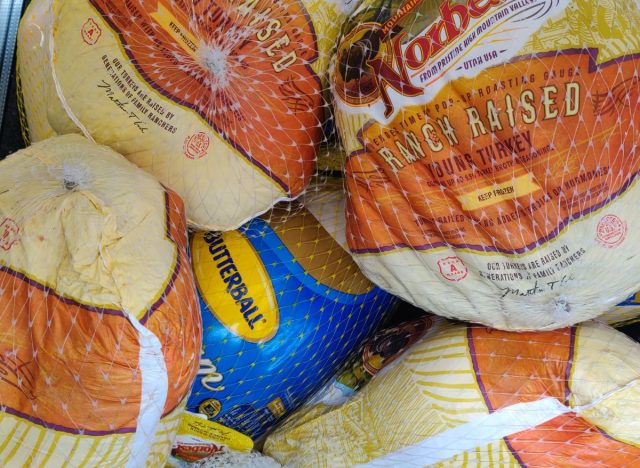 If you haven't pre-ordered a turkey yet, your family may have to gobble up a different main course this Thanksgiving. Turkey supplies have been depleted throughout 2022, as a version of the avian flu has, and continues to, run rampant, killing millions of turkeys. Similar phenomena have plagued flocks in years past. But, according to Walter Kunisch, a senior commodities strategist at Hilltop Securities who spoke with CNBC, this year's outbreak is "more acute" and "certainly more widespread in terms of the geography."
To make matters worse, inflation and supply chain issues have additionally driven up the price of turkey this year. So, if you do happen to find a whole bird at your local grocery store, you can expect to pay about 28% more than you did last year–based on projections Mark Jordan, executive director of Leap Market Analytics, shared with CBS News.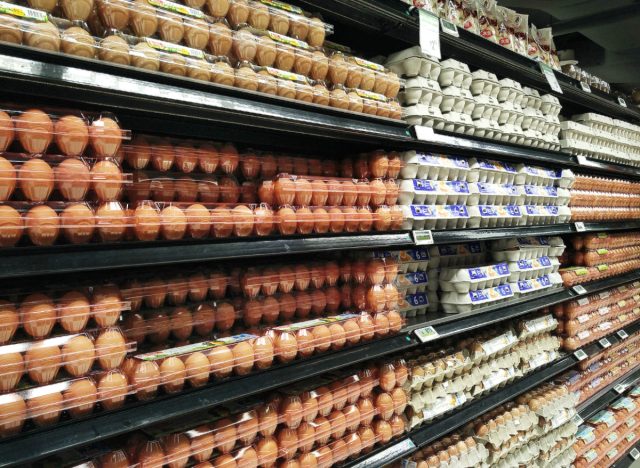 The highly-contagious avian flu similarly took its toll on chicken flocks this year, negatively impacting egg yields across the country and beyond. According to the latest USDA Egg Markets Review, "Wholesale prices for cartoned shell eggs continue higher as the Thanksgiving marketing period is in full force." Egg prices have hit record highs all year, and are currently sitting at an average of close to $3.50 per dozen.
Other countries including Mexico and the United Kingdom are currently in the same boat. And, in the United Kingdom specifically, grocery store chains such as Lidl implemented egg purchase limits to preserve supply. The United States does not currently have any similar measures in place. But, if you do have a Thanksgiving recipe that requires eggs, you should grab a box or two sooner rather than later.