9 Healthiest Cocktails You Can Make at Home
We asked bartenders, mixologists, and master distillers to share their favorite low-sugar cocktail recipes.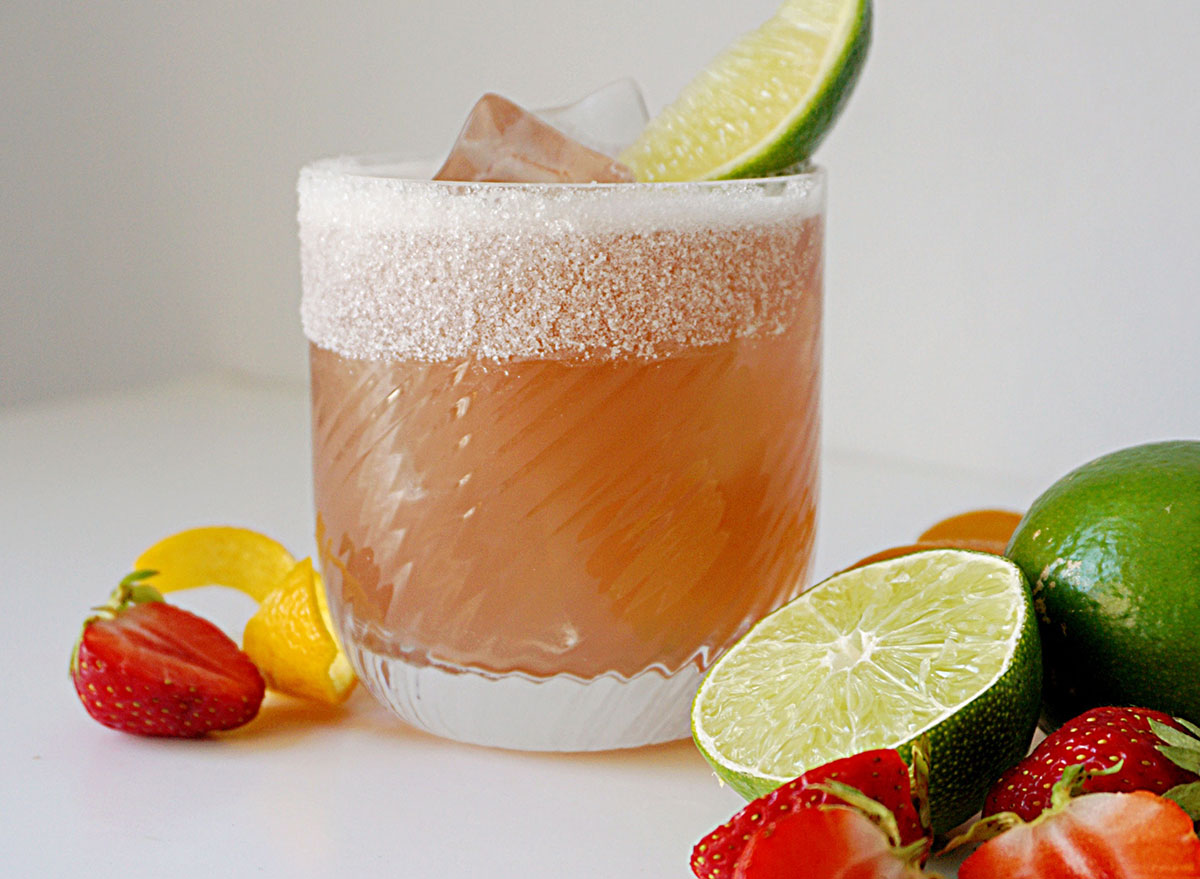 If you're looking to cut back on your sugar intake, you may have to retire some of your favorite cocktail recipes, as some concoctions contain over a full day's worth of added sugars. Thankfully, there are plenty of recipes out there that do tailor to your low-sugar needs, so you won't have to completely nix cocktails from your diet.
To help, we called on several experts from the founders of liquor and wine brands to even a mixologist to share just nine healthy cocktails you can make from the comforts of home. And speaking of low-sugar, be sure to check out The Best Keto Cocktail Recipes for a Low-Carb Happy Hour Treat for additional ideas.
The Horse's Neck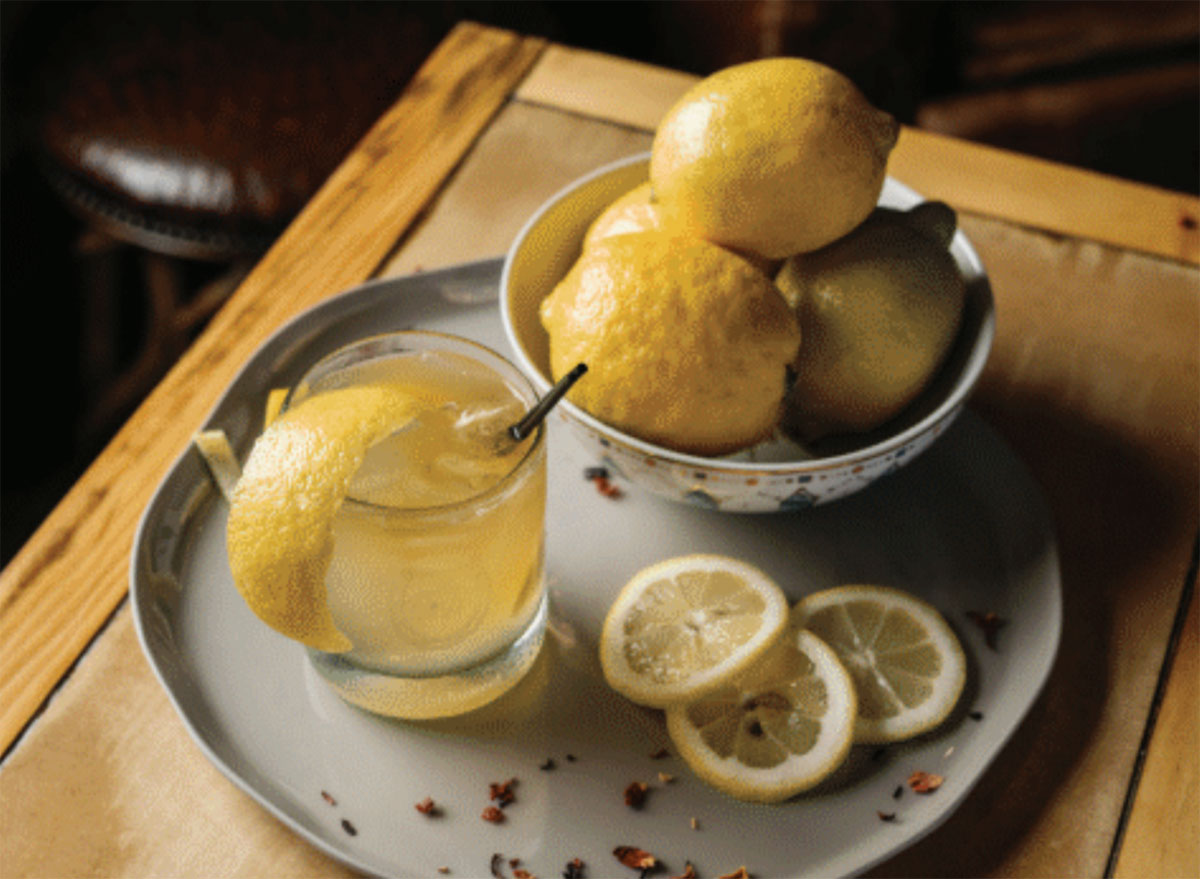 Instead of a whiskey sour—which can have over 30 grams of sugar per glass depending on the size—why not get that tart lemony flavor without all of the simple syrup accompanying it? Steve Walton, beverage director at High West Distillery in Park City, Utah has a great, tangy cocktail that uses a fraction of the sugar a traditional cocktail does.
Ingredients:
2 oz High West Double Rye
0.25 oz fresh ginger juice
0.25 oz fresh-squeezed lemon juice
2 oz light ginger beer
Lemon twist garnish
Preparation:
Fill an Old Fashioned glass with chip ice. Then pour ingredients into the glass and garnish with a lemon twist.
Negroni
Not only is the Negroni a classic cocktail, but it also happens to have one of the lowest sugar contents of them all. Taylor Arnold, a bartender at La Palapa Cocina Mexicana in New York City, and creator of the Instagram account Don't Forget The Garnish, gave us a three-ingredient recipe so you can whip up the cocktail from home.
Ingredients:
1 1/2 oz gin
1 oz Campari
1 oz Sweet Vermouth
Preparation: 
Stir with ice in a mixing glass. Then strain into a glass with a large cube of ice. Garnish with an orange peel.
Rosé Spritzer
Summer isn't over yet, which means rosé and rosé-based cocktails are still in season. Founder of Avaline wines, Katherine Power, loves making this natural, free of added sugars cocktail with her own line of rosé. Although, you can substitute with any rosé you may have on hand!
Ingredients:
Serving Size: 4-5
1 bottle of Avaline Rosé
1 liter of Sparkling Water
1/4 cup fresh raspberries
Preparation:
Fill glasses with ice. Pour halfway with Avaline Rosé and top with sparkling water and 3-4 tablespoons of fresh raspberry. Mix gently.
Sparkling Mango & Spice
Christopher Wirth, co-founder and president of tequila seltzer brand Volley, came up with this sweet, yet low-in-sugar cocktail.
Ingredients:
1.5 oz tequila
1 oz Organic Mango Jalapeno Mixer
3 oz Volley Zesty Lime Spiked Seltzer
Garnish with a lime wheel
Directions:
Add tequila and Organic Mango Jalapeno Mixer to shaker. Add ice and shake well. Pour into Collins glass over fresh ice. Top off with Volley Zesty Lime Spiked Seltzer and stir once to mix. Garnish with a lime wheel.
Starward & Tonic
David Vitale, founder of Starward Whisky in Melbourne, Australia loves this low-sugar, bubbly cocktail. And it couldn't be easier to make. Also, you can use any brand of whiskey if you don't have access to Starward's near you.
Ingredients:
1 part Starward Two-Fold Double Grain Whisky
3 parts light tonic (recommended brand: Fever-Tree)
Ruby grapefruit
Preparation:
Build in a Collins glass, add ice, and stir. Garnish with a wedge of ruby grapefruit.
Manhattan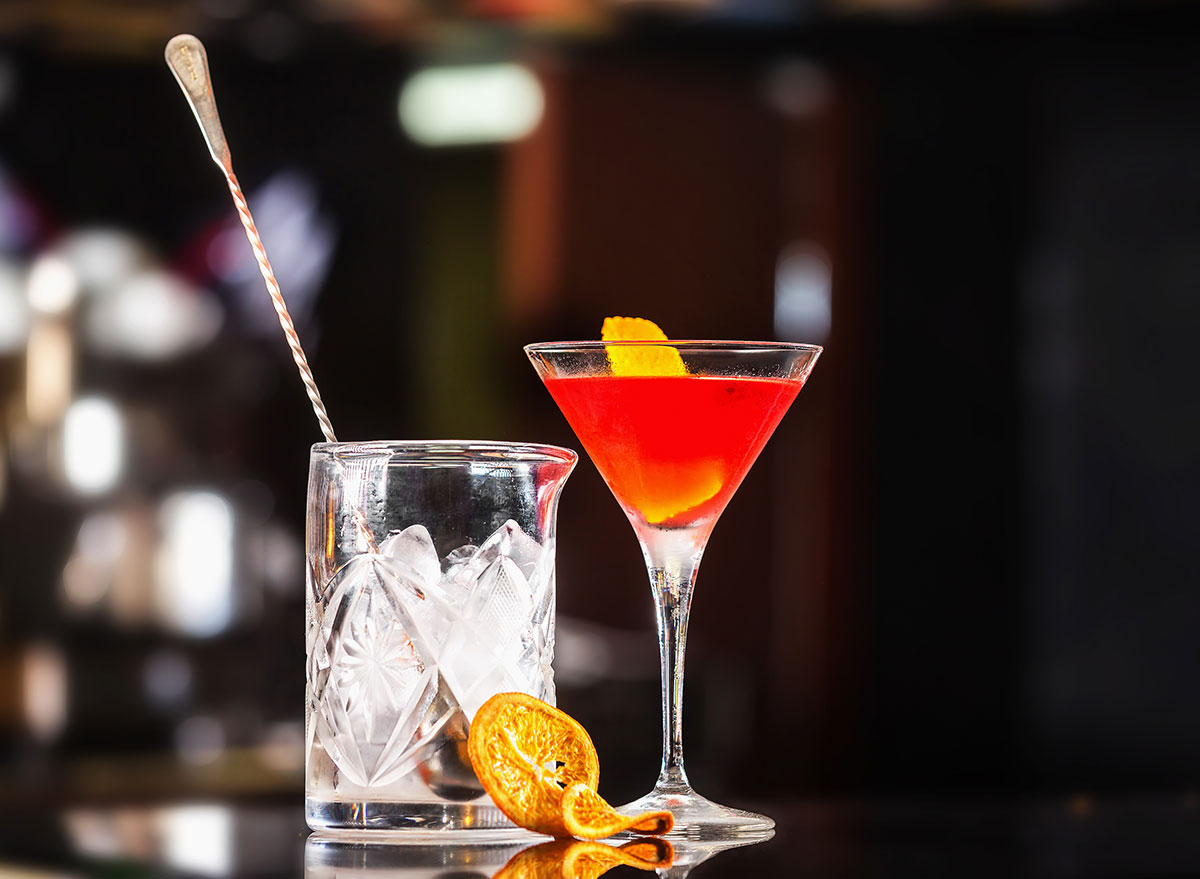 Another classic cocktail that's naturally low-in-sugar is the Manhattan, says Arnold.
Ingredients:
2 1/2 oz Rye Whiskey
1 oz Sweet Vermouth
Preparation:
Stir with ice in a mixing glass, and strain into a martini glass or coupe. Garnish with a brandied cherry.
Bourbon and Soda
Perhaps the easiest cocktail to make on this list comes from Chris Morris, Master Distiller at Woodford Reserve. Bonus: There's virtually no sugar in this drink.
Ingredients:
2 oz. Woodford Reserve Bourbon
1 bottle of your favorite club soda (flavored or unflavored it's up to you)
Preparation:
Fill a tall glass with ice, pour in your bourbon, then fill with the club soda of your choice and garnish with any type of fruit you want.
Skinny Margarita
Margaritas are often loaded in sugar, which is arguably what makes them so irresistible. However, Arnold says you can still enjoy a marg without all of the excess sugar by making a "skinny" version.6254a4d1642c605c54bf1cab17d50f1e
Ingredients:
2 oz tequila Blanco
1 1/4 oz lime juice
1 tsp Agave Syrup
Preparation:
Shake with ice and strain into a glass with ice. Garnish with a lime wedge.
Chili Paloma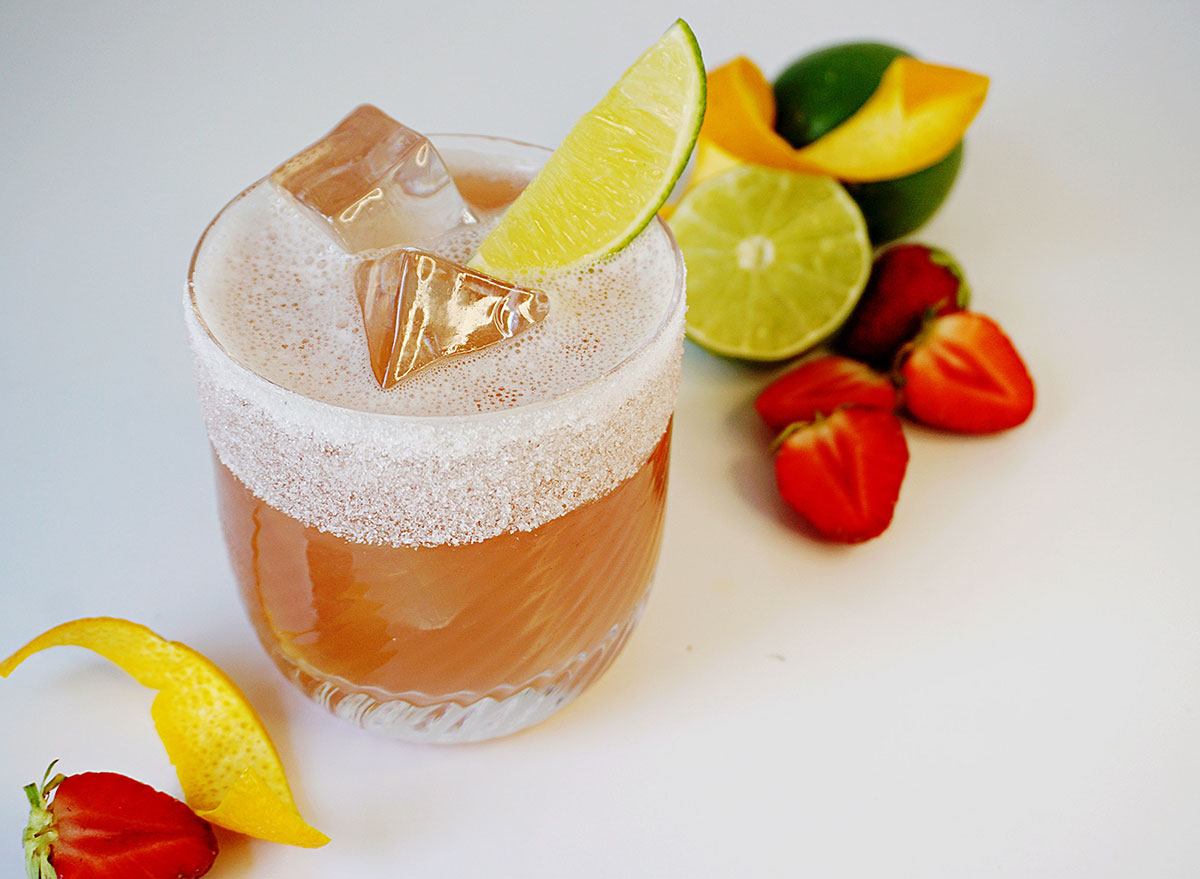 Our friends at TAZO teamed up with Cody Goldstein of Muddling Memories to create a Chili Paloma using their new Berry Hibiscus Margarita mix.
Ingredients:
4 oz TAZO Berry Hibiscus Margarita
1 1/2 oz tequila
3/4 oz serrano chili grapefruit syrup
1/2 fresh lemon, squeezed
4 dashes Palo Santo bitters
3 oz club soda
Sprinkle of pink sea salt
Dehydrated citrus wheel, for garnish
Preparation: 
Add all ingredients into a shaker with ice and shake vigorously for 10 seconds. Strain into a double rocks glass over an ice sphere. Charge with club soda, and garnish with a lemon twist and dehydrated citrus wheel.