The Healthiest Lunches For Kids, According to Dietitians
We asked four registered dietitians to weigh in with their ideas.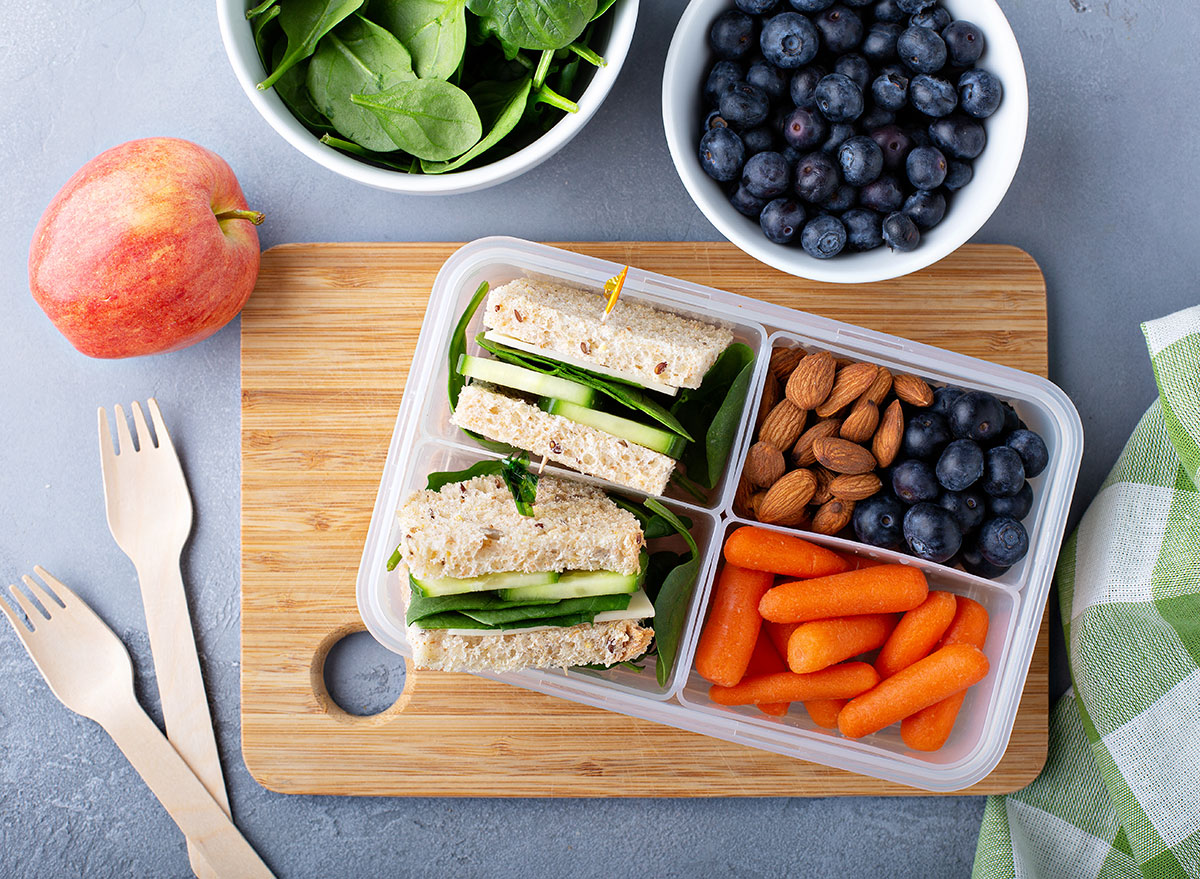 There is much debate over whether or not kids across the nation will be returning to school at the end of the month or in early September, and the plan will not look the same in every state. In many cases, the decision of whether to return to the classroom, go online, or do a hybrid of the two will be decided at the district level. Whichever route your state (and district within it) settles on, children will be in need of nutritious foods at lunchtime to help them power through the rest of the day—just like any other school year.
Whether your child will learn virtually from home or be physically present in the classroom, these healthy lunch ideas from four registered dietitians are able to be enjoyed right after it's made or packed to-go in a lunchbox. And, for more insight on what to expect at lunchtime this school year check out The Single Biggest Change You'll See in School Cafeterias.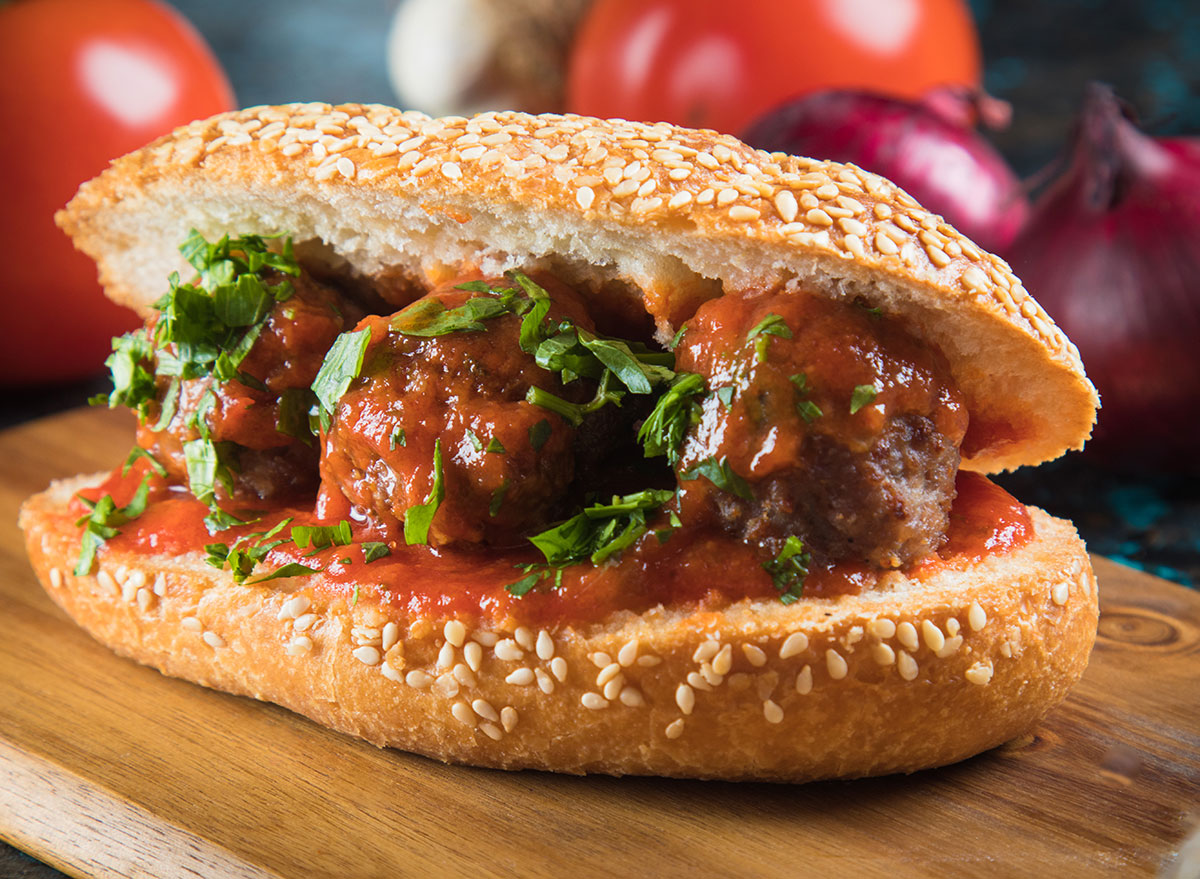 "Pasta can get messy, but leftover meatballs make a fabulous filling for a submarine sandwich! Slice 2-3 meatballs in half, combine with marinara sauce and fill a whole grain hot dog bun for this simple sandwich. Don't forget the fiber and pair with a snack made from 100% fruit and vegetables that is also a good source of fiber, like GoGo SqueeZ happy tummieZ. It's a nutrient-dense lunch that will have your kids asking for seconds!"
— Katie Ferraro, MPH, RD, CDE 
Ingredients:
2-3 meatballs
Marinara sauce
Whole grain hot dog bun
GoGo squeeZ happy tummieZ
Rice & Veggies with Thai Basil Sauce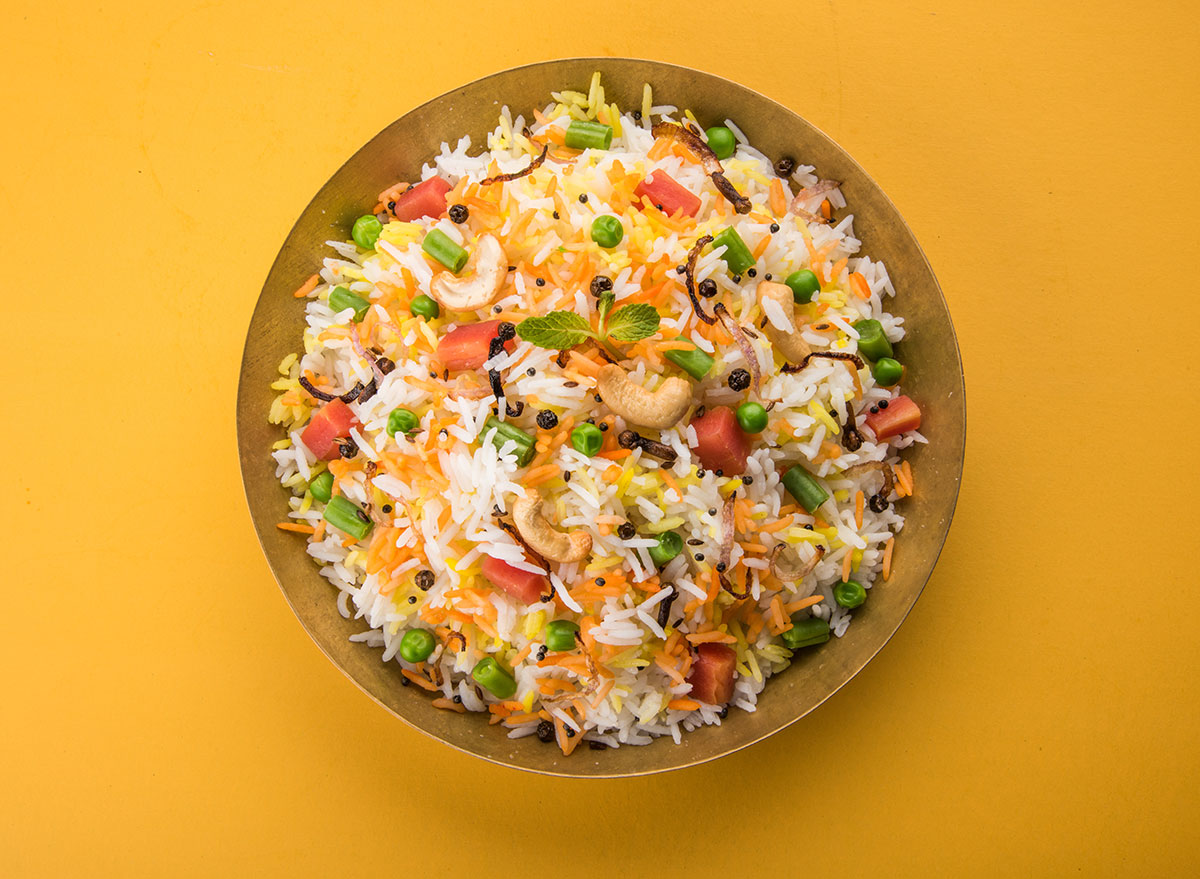 "This is a healthy option because it's a nice combination of vegetables with rice and a flavor-filled sauce. When making lunches for kids I think it's important to make a lunch that they will eat—that's why I asked my children to suggest lunches they would eat."
— Maya Feller, MS, RD, CDN of Brooklyn-based Maya Feller Nutrition
Ingredients:
1 cup jade rice made in low sodium veggie broth
Veggie medley: bok choy, cabbage, scallion, carrots, garlic made with Thai basil sauce
"Swap out your boxed mac and cheese for this healthier take on a kid-friendly classic. Packed with nutritious and antioxidant-rich veggies such as spinach, arugula, broccoli, and sweet peas, this verdant dish will please even the pickiest of eaters."
— Jessica Halper, MPH, Registered Nutritionist and Senior Manager, Nutrition & Wellness at Blue Apron
Ingredients:
1 pound of elbow macaroni or any small pasta
3 tablespoons flour
3 tablespoons butter
2 1/2 cup of whole milk
1 cup of fresh or frozen spinach
1 cup arugula or other greens
1 cup broccoli florets
1 cup fresh or frozen peas
2 1/2 cups shredded white cheddar cheese
1 teaspoons salt
Lentil Pasta with Tomato Sauce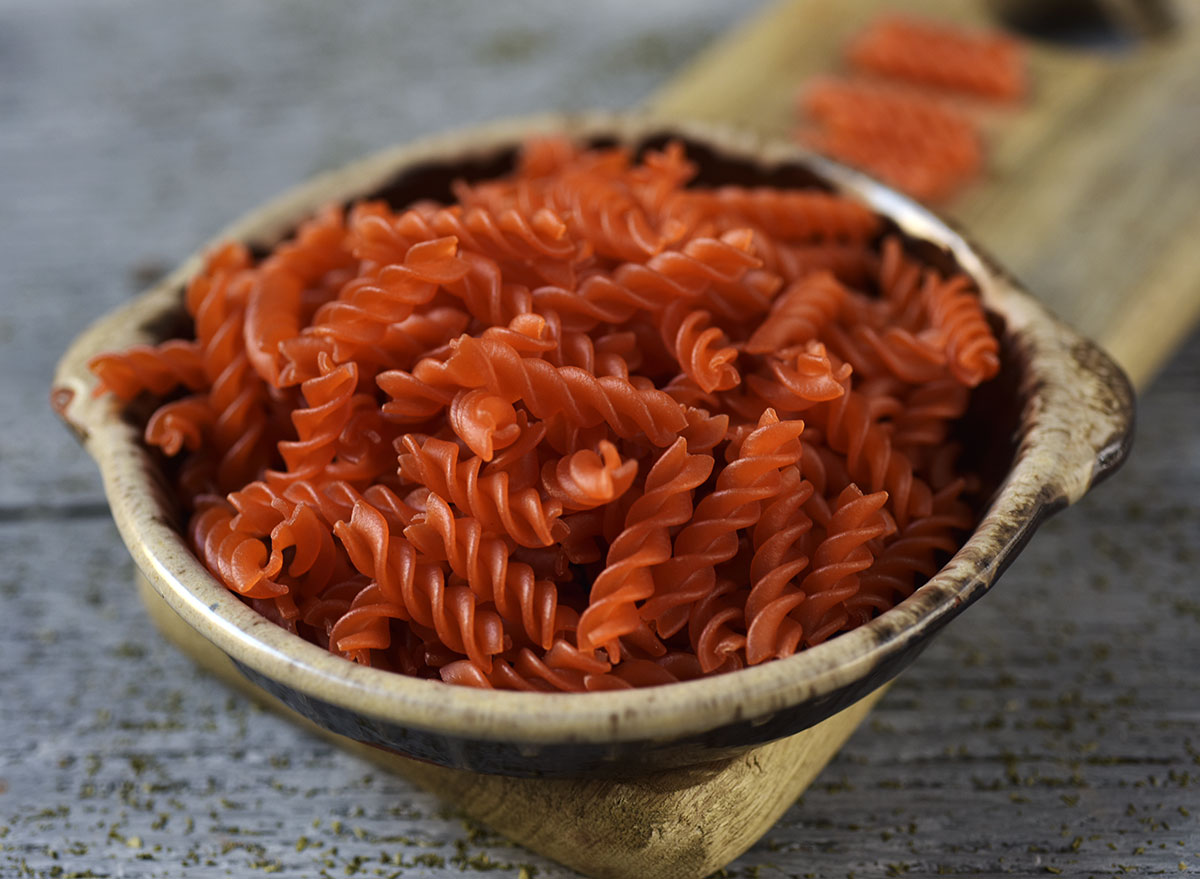 "This is an easy lunch for parents—just boil pasta, strain, and add tomato sauce! The lentil pasta is high in iron and protein. The vitamin C in the tomato sauce helps to increase the absorption of the iron. Add some fruit on the side for an easy make-ahead lunch. Can be enjoyed warm or cold."
— Pegah Jalali, MS, RD 
Ingredients:
Lentil pasta, Jalali recommends the brand Tolerant Foods
Tomato sauce
Cucumber & Salami Butter Sandwich with Carrots & Strawberries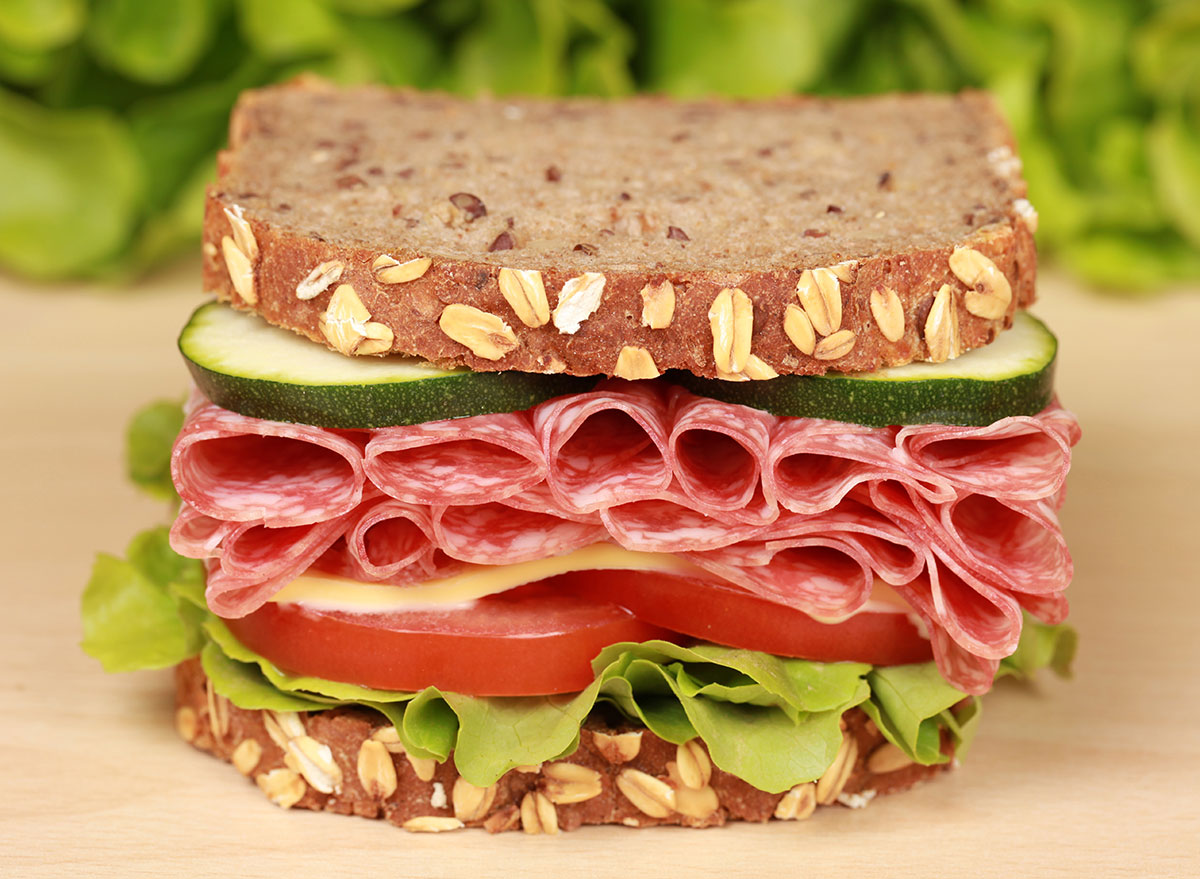 "This is a healthy lunch that provides whole grains from the bread, fiber, and phytonutrients from the cucumbers, carrots, and strawberries. I chose organic nitrate-free salami in place of conventional salami with nitrates."
— Feller
Ingredients:
Sandwich:
Organic nitrate-free salami
100% whole wheat bread
Plant-based, non-hydrogenated spread
Sliced Persian cucumbers with the skin on
Sides:
Baby carrots
Strawberries
"This is an easy make-ahead lunch that parents and kids can enjoy. Bake sweet potatoes in the oven then create a toppings bar that includes Greek yogurt, salsa, cheese, and black beans. This helps kids choose what to put on their sweet potato which may increase their enjoyment of the meal. The toppings like Greek yogurt, cheese, and beans are high in protein."6254a4d1642c605c54bf1cab17d50f1e
— Jalali
Ingredients:
Sweet potatoes
Salsa
Cheese
Black beans
Greek yogurt
"Take a break from the sandwich standby and roll your kids' sandwiches up and slice as pinwheels instead. Use whole-grain tortillas or flatbread and pile with toppings like hummus and cucumber slices or deli meat, tomato, and cheese. Roll them up, slice into circles and serve!"
Ingredients:
Whole grain tortillas or flatbread
Hummus
Cucumber
Tomato slices
Deli meat
Cheese
— Ferraro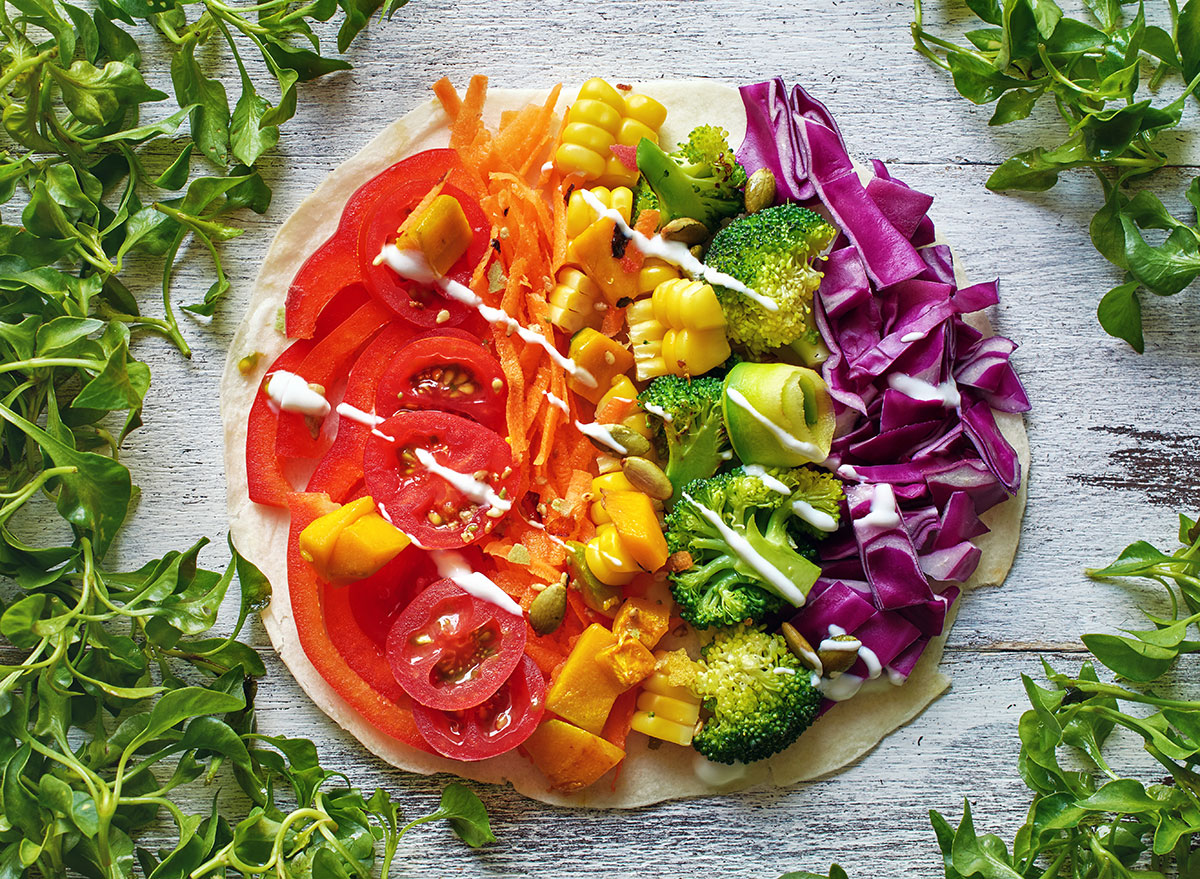 "We all have our own spin on the "make your own pizza." Whether it's on a bagel or English muffin, nothing sparks kids' culinary minds like creating your own pizza. This lighter spin on the personalized pizza utilizes whole wheat pita bread, which when made from 100% whole wheat flour, counts towards two of three recommended daily servings of whole grains. Celebrate the rainbow by topping your pizza with a variety of vitamin-rich, fresh vegetables such as bell peppers, cherry tomatoes, spinach, and kale."
— Halper
Ingredients:
Serves 4
4 whole-wheat pita bread (choose brands that specify 100% whole wheat and at least 4 grams of fiber per round)
6 oz tomato puree (choose brands that specify no added sugar)
6 oz shredded mozzarella
1 cup yellow or orange bell pepper, diced
1 cup cherry tomatoes, halved
2 cups spinach or kale leaves, washed
½ teaspoon dried oregano, basil or all-purpose Italian seasoning
For more healthy meal-prep inspiration, check out 22 Foods Nutritionists Eat to Improve Their Immune System to see which foods you and your kids should be eating to stay healthy during the pandemic.