Start 2023 off on the Right Foot With These Healthy Pantry Staples
Sometimes, all you need to get started on your health goals is access to good-for-you foods and drinks.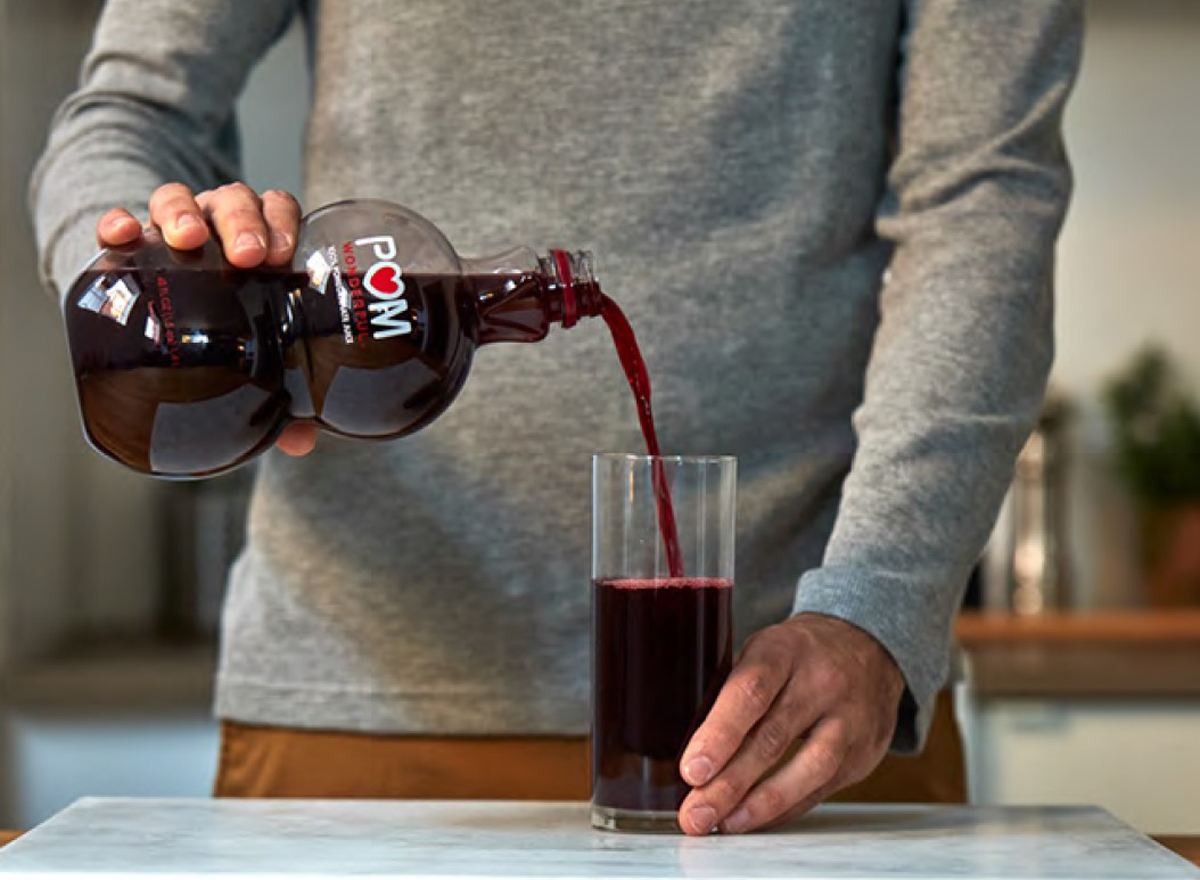 This post contains affiliate links. If you use these links to buy something, we may earn a commission.
In partnership with POM Wonderful.
The new year is here, and we can finally bring 2022 to a close. As you make your list of resolutions for the new year, chances are you may end up with some food-related goals that will help you start 2023 off on the right foot.
Sometimes all you need to get started on your health goals is access to quick and healthy foods that will make your life easier. That's why it's a good idea to find your favorite healthy foods and stock up on as much as you can. If you need some inspiration, we have a list of some of our favorite healthy foods that we feel are the perfect addition to your kitchen for a "New Year, New You."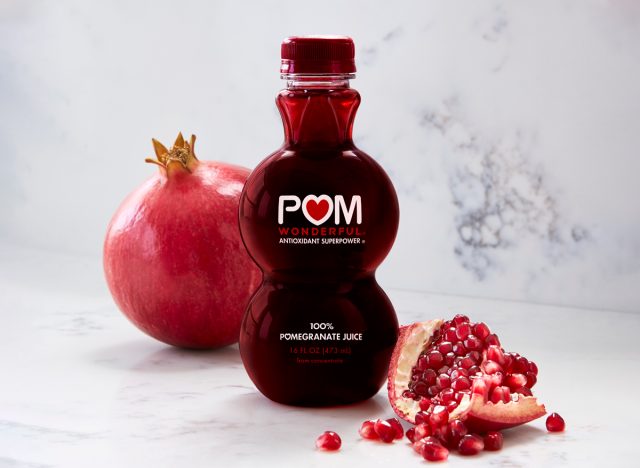 Keeping POM Wonderful 100% Pomegranate Juice on hand at all times can help provide a good source of potassium without any added sugar. You can enjoy this antioxidant powerhouse on its own or add it to some sparkling water for a delicious homemade pomegranate seltzer.
SideDish Dressings will make your salads taste better in a healthy way. They don't use any refined sugar and are naturally sweetened with juices, making them Whole30-approved. The Creamy Sesame Tahini dressing uses ingredients like sesame paste, coconut aminos, white vinegar, and cayenne pepper.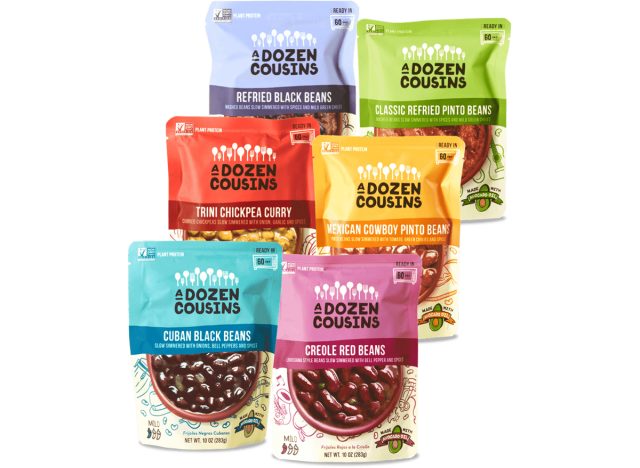 Beans are a good source of fiber, but we don't eat enough of them. These microwaveable bags from A Dozen Cousins make it super convenient to get your fill of beans. Grab a bag of refried beans to add a layer to what could have been an otherwise boring cheese quesadilla, throw some pinto beans on nachos, or use a bag (or three!) to create a quick and cozy chili.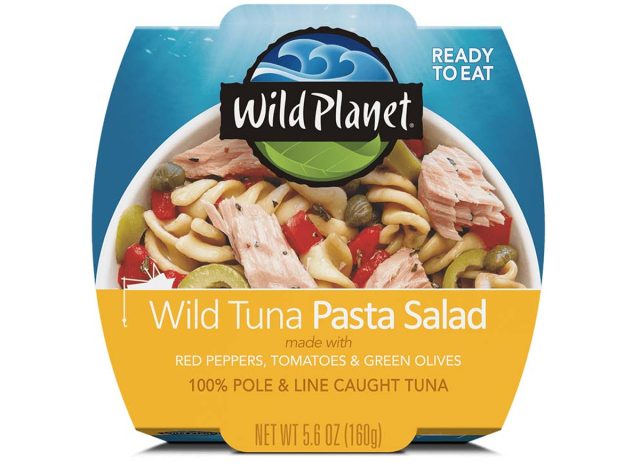 Experts say to eat fish 2-3 times a week, and tuna is an easy and delicious way to do this. Because they're already made, these bowls make it easy to consume a fish-rich meal on the go.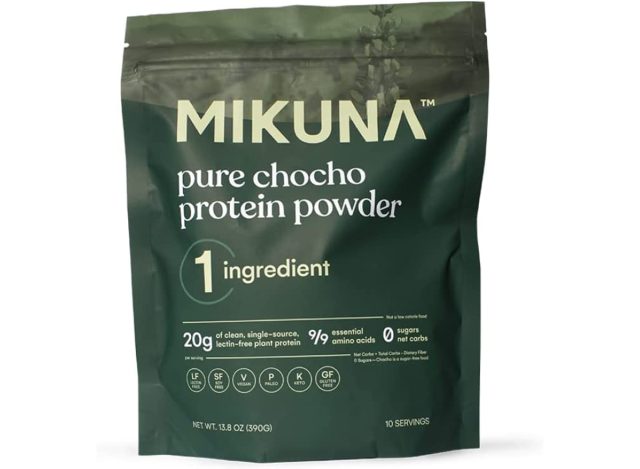 This Mikuna Chocho protein powder is a plant-based complete protein sourced from chocho beans, which are native to the Andes. It is only 1 ingredient but contains both 20 grams of protein and 8 grams of fiber (25% of your daily recommended fiber), plus it's free from major allergens including gluten, dairy, and soy.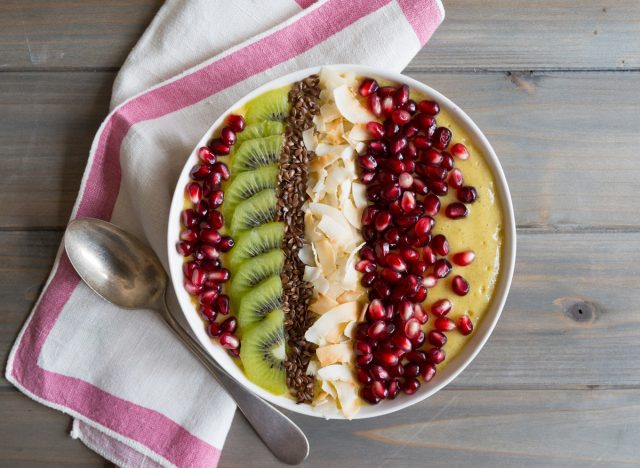 POM Arils are in season from October through February, so now is the perfect time to get this snack hack. They're a good source of fiber and vitamin C and a much simpler way of enjoying pomegranates on the go.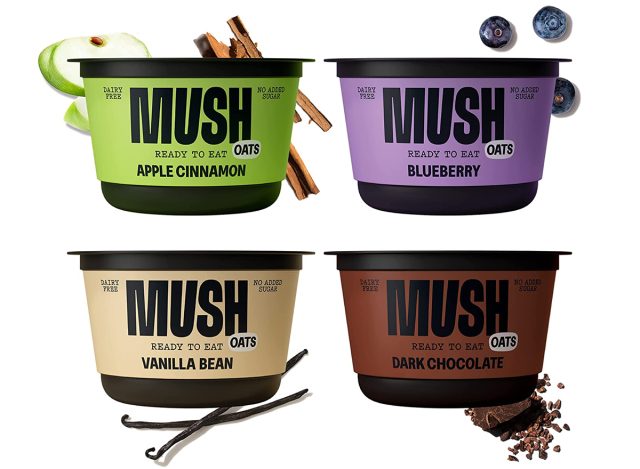 Your delicious overnight oats without all the meal prep. Stock your fridge with different flavors like blueberry, coffee coconut, and honey nut crunch, and give yourself more time in the morning that no longer has to be spent on cooking breakfast. Top your favorite flavor off with some nuts and fresh fruit, like POM Wonderful Pomegranate Fresh Arils.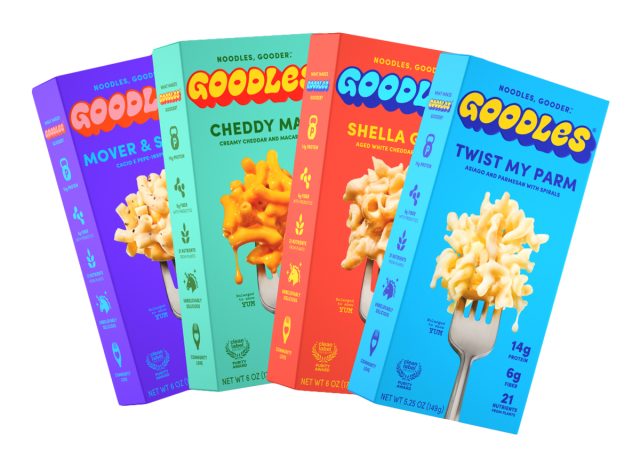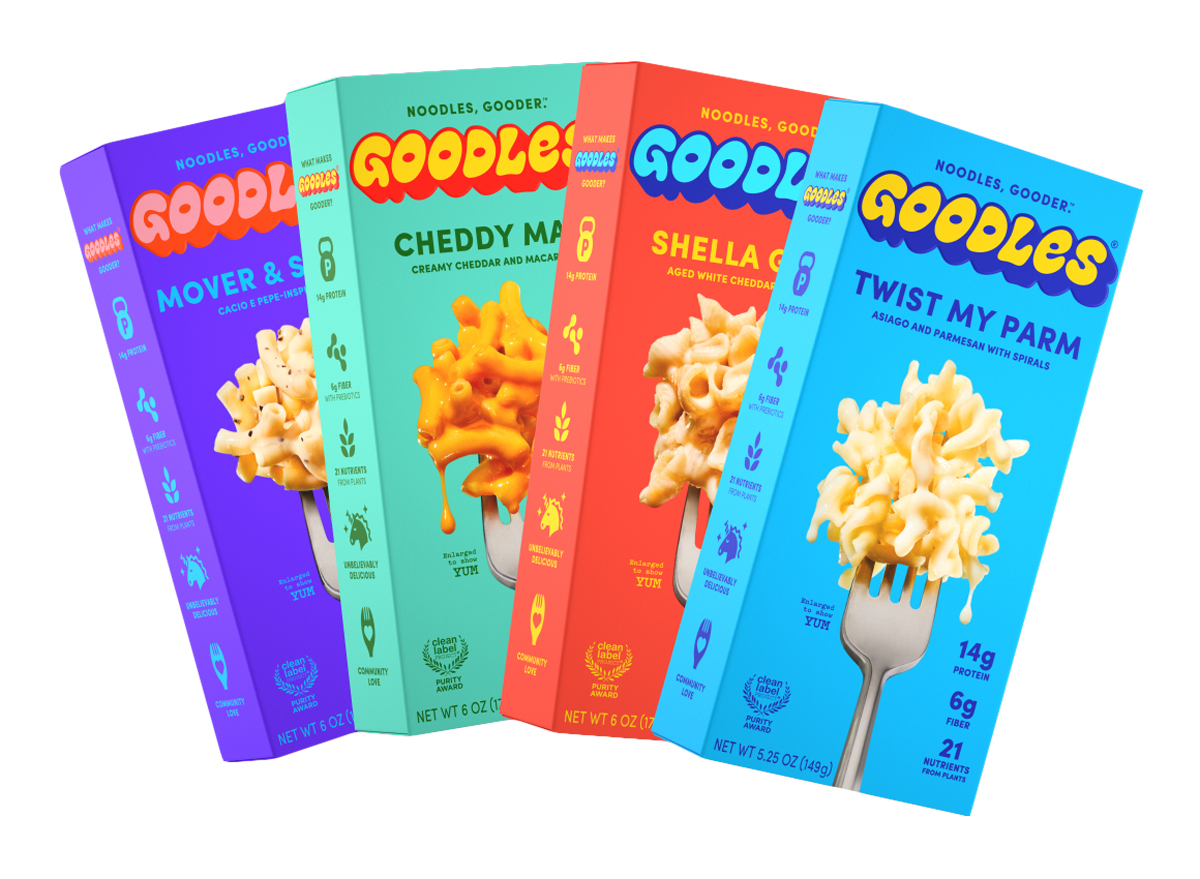 The nostalgia and ease of boxed mac and cheese but without the artificial color. GOODLES products are deliciously cheesy, high in protein, and contain fiber and superfoods that you wouldn't find in most mac and cheese products.
Add some flavor to your boring chicken and vegetable dishes so you can actually be excited about eating healthy in the new year. Haven's Kitchen offers a variety of flavors, and you can try the "Cook Happy Pack," which comes with seven flavors including Golden Turmeric Tahini, Edamame Green Goddess, Herby Chimichurri, and Red Pepper Romesco.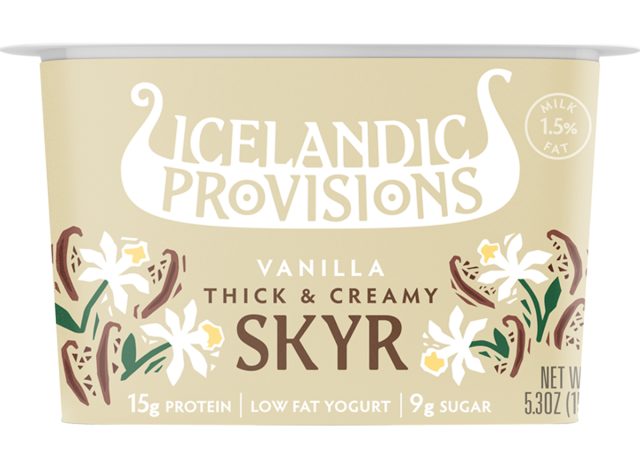 Icelandic Provisions Skyr is very similar to yogurt, but it's a bit different. Skyr is made with Icelandic cultures, has a thicker and more concentrated texture than yogurt, and has more protein than most yogurts on the market. Also, Icelandic Skyr makes a great base to add POM Wonderful Pomegranate Fresh Arils!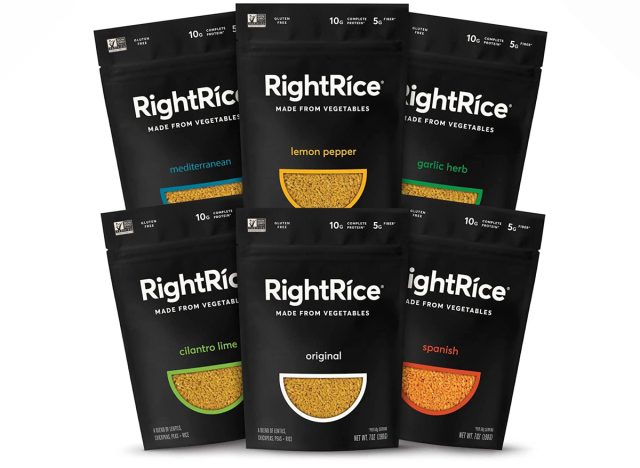 It's like regular rice, but with far fewer carbs and way more protein and fiber. RightRice is made of a blend of peas, lentils, chickpeas, and rice, so when compared to a bowl of white rice, it has almost double the protein, around five times the amount of fiber, and about 40% fewer net carbs.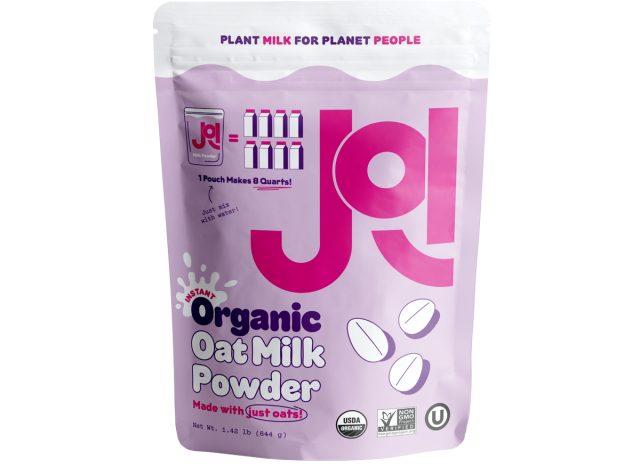 This oat milk powder is shelf stable, making it super easy to add to your fruit-filled smoothies. (Try making your next smoothie with a splash of POM Wonderful 100% Pomegranate Juice to power through your day with antioxidants that fight free radicals that can do damage to the body's cells.) You can also add this oat milk powder to water, coffee, or tea—all you'll need is a spoon to stir!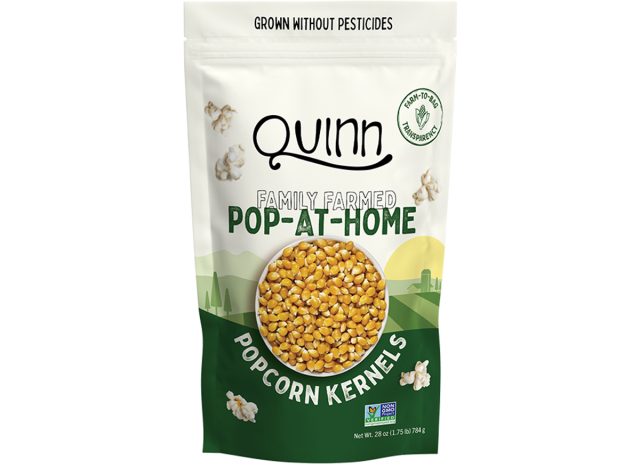 Popcorn is a fiber-filled snack that makes for a great movie night treat. You can buy plain kernels and pop them at home using this awesome microwaveable popcorn bowl. Then, you can season however you'd like.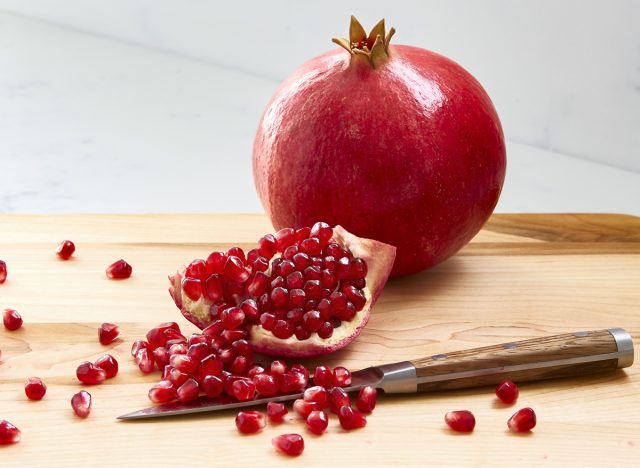 If you're a traditional pomegranate lover, stock up on some POM Wonderful pomegranates. An unopened pomegranate can last up to one month on the countertop away from direct sunlight or up to two months in the refrigerator.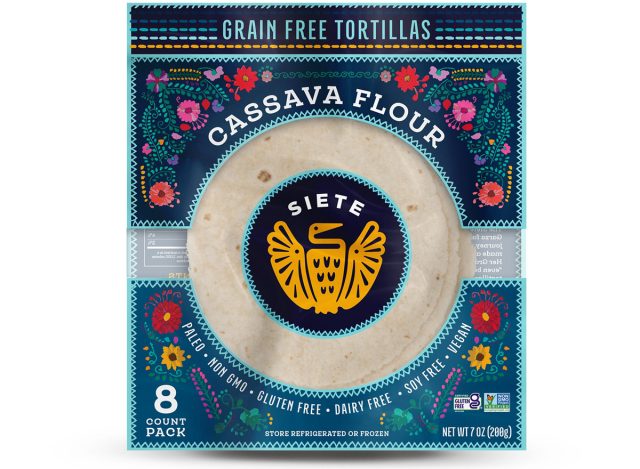 You can now enjoy Taco Tuesday even if you're gluten-free. These cassava flour tortillas contain zero gluten and plenty of fiber, and they're also portion controlled, making them a healthy option for your favorite taco recipes.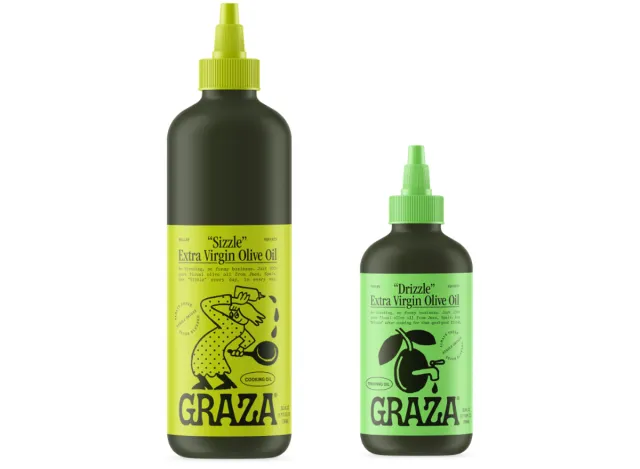 If you're tired of feeling like you're wasting your olive oil, you'll appreciate the Graza Olive Oil in a squeeze bottle. This makes it really easy to use while cooking and to drizzle on vegetables and salads.
This plant-based egg is nutritionally equivalent to an egg but found in a bottle, so it's already in a format that makes it easy to whip up scrambled "eggs" without having to whisk and dirty up a bowl.
Upgrade your toaster waffle with this protein version, which also makes a great vehicle for adding delicious fruit that provides fiber, like pomegranate arils, to your morning routine. For example, a 100-calorie cup of POM Wonderful Pomegranate Fresh Arils is a great-tasting way to enjoy a good source of fiber (5 grams per 4-ounce container).6254a4d1642c605c54bf1cab17d50f1e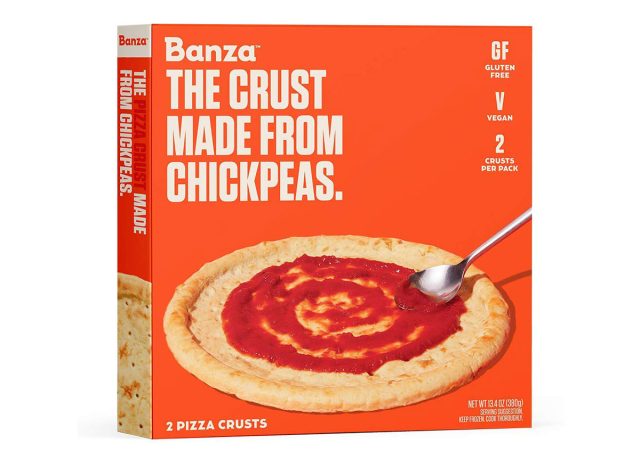 Enjoying pizza doesn't have to mean tons of refined carbs. Build your own pizza night with this bean-based crust that's a better source of fiber than many other alternatives.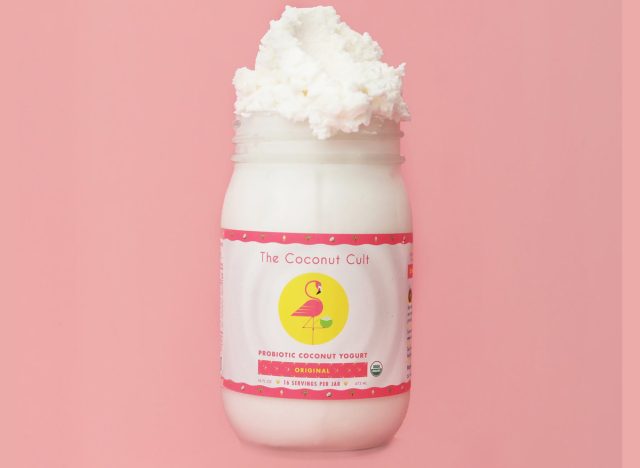 Join the coconut cult and add some probiotics and prebiotics to your daily diet. You can order this plant-based yogurt in the original flavor or Chocolate Mousse, but either way, you'll be on your way to better health in 2023 with this product.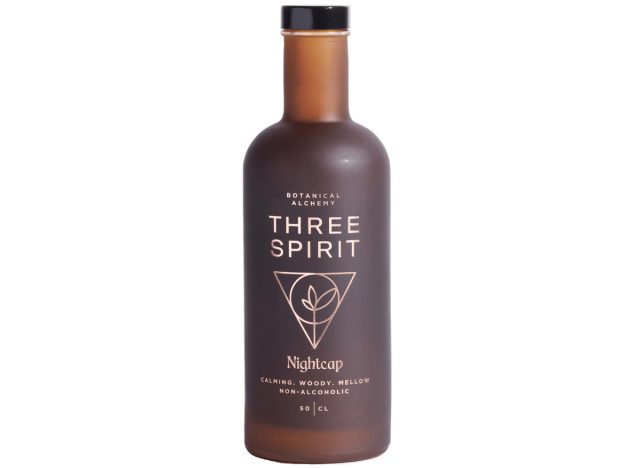 You may want to start 2023 off right but limiting your alcohol consumption, or maybe you'll be looking to have a completely Dry January. Either way, Three Spirit can help. These functional elixirs are alcohol-free and use plants that slightly alter your mood! The Nightcap uses things like lemon balm and valerian to help make you naturally drowsy when it's time for bed.