10 Healthy Snacks for Work
Eat these office-friendly snacks to keep your belly flat and toned.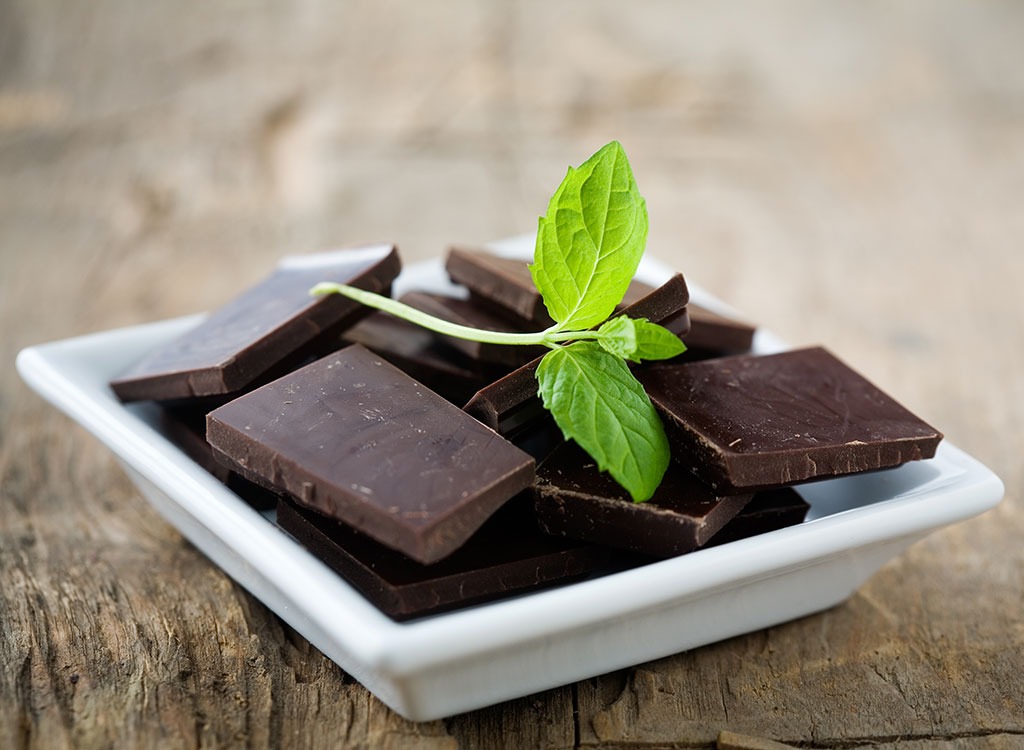 From junk food-stuffed vending machines to the ever-rotating supply of baked goods coming through your office doors, it's no wonder the workplace leaves so many of us with an office bod.
Office, what? Though you may not be familiar with the term, we've all seen it before: The hunched-over posture, sagging behind, paunchy belly and less-than-toned thighs that develop as a result of spending hours at a desk, noshing on waist-widening office snacks.
So how do you combat office bod? Getting up to walk every hour can help, as can throwing some fruit or high-protein snacks in your bag for the day. But sometimes life gets far too hectic to pack up healthy eats, leaving you with nothing but junk to reach for when those 3 o'clock hunger pangs hit. Luckily, the solution is simple: Just as you keep your pantry stocked, stash a stockpile of healthy options in your desk drawer to stay fueled, focused — and fit.
All of our picks for healthy snacks for work come in at no more than 210 calories and boast a long shelf life, and our sweet snacks carry less than 12 grams of sugar per serving. Stock up to combat office bod from your desk.
Krave Jerky, Black Cherry Barbecue Pork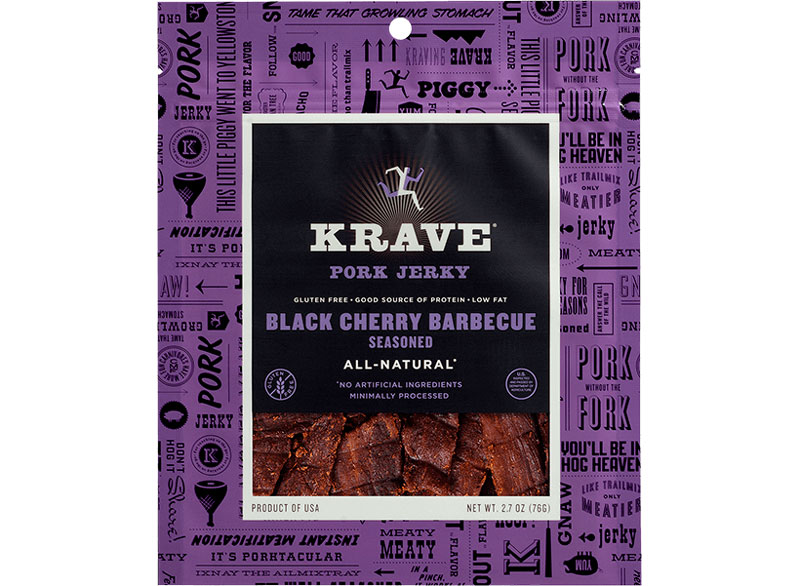 1 oz serving
: 80 calories, 5 g fat (0 g saturated fat), 320 mg sodium, 10 g carbs (9 g sugar), 9 g protein
Sometimes you just need something savory between meals, and nothing will kill off your hunger and cravings quite like a piece of jerky. The nine grams of protein these sweet and savory strips offer will help you feel satisfied, and the measly 80-calorie cost won't even make a dent in your total for the day, making it an ideal choice if you're watching your weight.
Purely Elizabeth, Pumpkin Fig Ancient Grain Granola
6254a4d1642c605c54bf1cab17d50f1e
1/3 cup
: 140 calories, 6 g fat (3 g saturated fat), 17 g carbs (6 g sugar)
Mostly we presume granolas are guilty until proven innocent; standard varieties pack more sugar than anything else, which will only send your energy levels on a rollercoaster ride. Purely Elizabeth checks out, using only a modest amount of sugar and plenty of healthy ingredients. The combination of pumpkin seeds, figs, and ancient grains steadies your dipping energy levels and relieves afternoon hunger for only 140 calories. Eat it straight up, or mix into a healthy yogurt or milk if you happen to have those available. You may want to spring for the two-ounce bags if you find this crunchy snack addictive; they contain only two servings each, making it easier to portion control.
Quaker Instant Oatmeal Packets, Raisin, Date and Walnut Flavor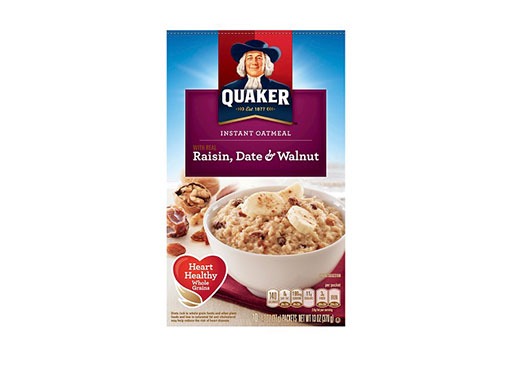 1 packet
: 140 calories, 2.5 g fat (0 g saturated fat), 27 g carbs (3 g fiber, 11 g sugar)
While nothing beats regular rolled or overnight oats, it is possible to find instant oatmeal packets that will help you lose weight and focus through the busy afternoon. Instead of buying the plain variety and hoarding a range of topping options, rely on this pre-mixed packet. Though most are loaded with sugar, this one keeps the count low, balancing out the sugar with healthy, satiating fat from walnuts. Teamed up with the oats' naturally high fiber count, the healthy nuts will kill off your hunger and cravings until it's time to head home for dinner.
The Chia Co, Chia Shots,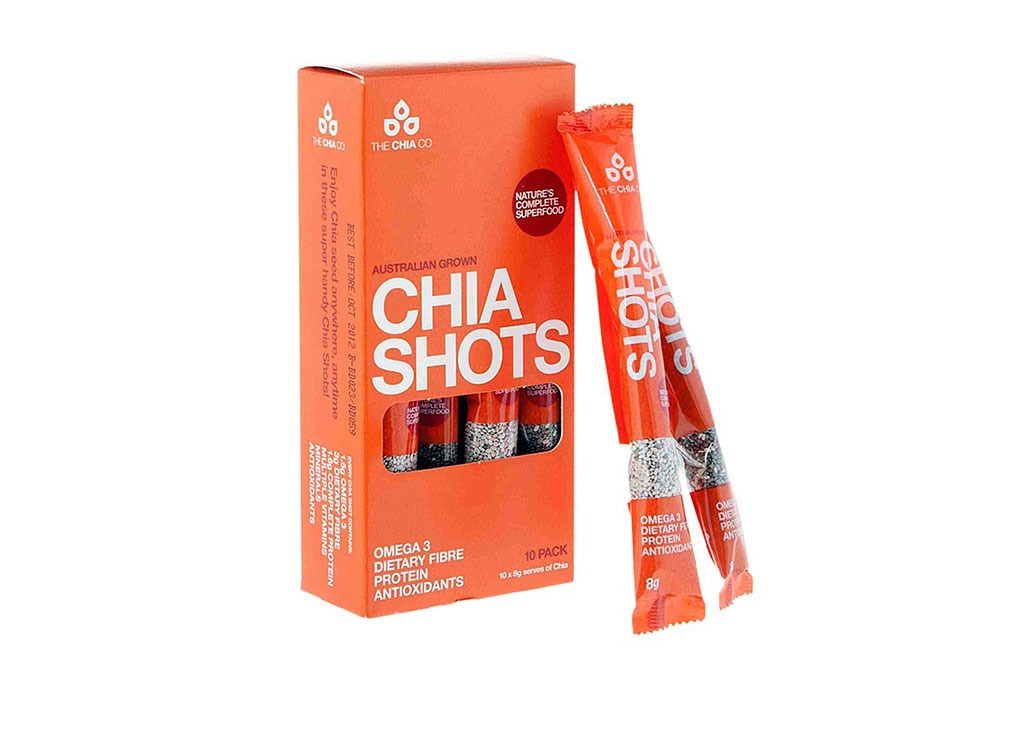 2 shots
: 77 calories, 5 g fat (0.6 g saturated fat), 0.7 g carbs (6 g fiber) 3 g protein
While the name may lead you to believe that you throw the seeds back straight from the packet — like a shot — we suggest mixing them into a glass of one of these milk alternatives. Combined, they form a delicious, low-cal pudding that can nip sweet cravings in the bud. These tiny seeds are particularly great for weight loss because, in addition to boasting healthy fats, they're high in fiber. If you're in a bind or don't have access to a communal fridge, they can even be added to water for a filling holdover until your next snack or meal.
Justin's Classic Almond Butter Squeeze Pack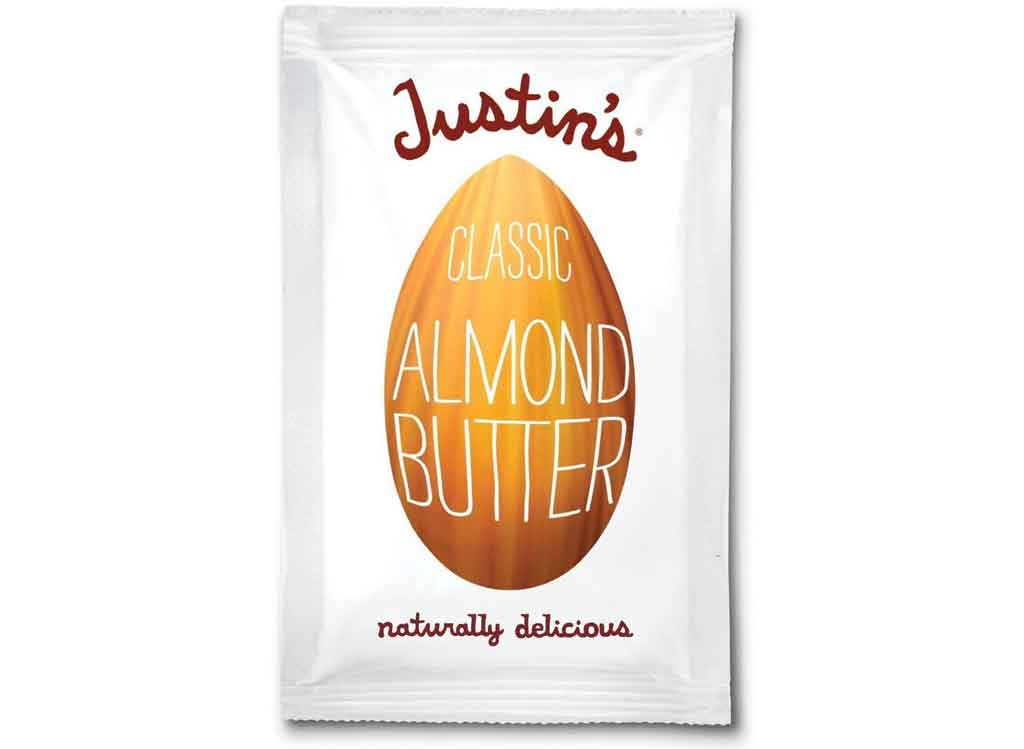 1 pack
: 190 calories, 16 g fat (2 g saturated fat), 7 g carbs (2 g sugar), 7 g protein
Unless you're munching on one of these trail mix varieties, you can't go wrong with nuts — that's why they're one of the best weight loss foods. But you can upgrade your snack by choosing almonds. They not only contain more calcium and fiber than peanut butter, but also pack a noteworthy amount of vitamin B2, which helps boost energy levels and fight stress—even more reason to keep them around for a tough day at the office. Eat these straight from the packet (they're that good), or use them as a spread on an apple, banana or piece of whole-grain toast.
Kind Bar, Madagascar Vanilla Almond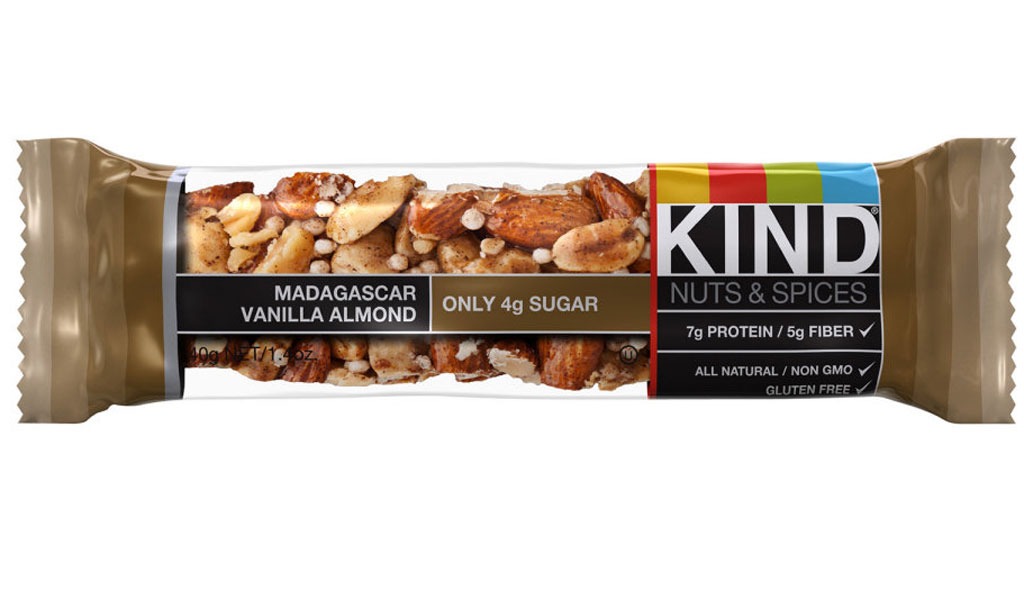 1 bar
: 210 calories, 16 g fat (2 g saturated fat), 14 g carbs (4 g sugar), 7 g protein
The ingredient list may be short on this bar, but the nutritional benefits are high. With almonds, peanuts, cashews and walnuts packed in your snack, you get a hefty dose of healthy fats alongside seven grams of satiating protein. What's especially great about this bar is that it only has four grams of sugar, which is astounding compared to the majority of bars on the market, which rival candy bars when it comes to sugar content.
Crunchies, Freeze Dried Cinnamon Apple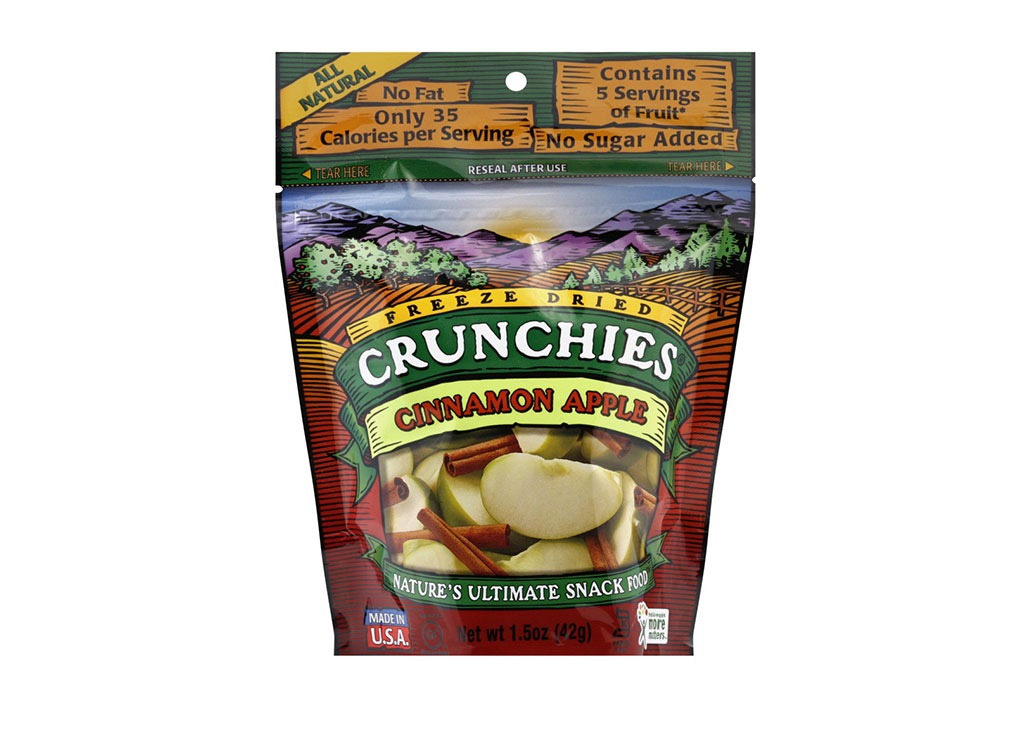 ½ cup
: 35 calories, 0 g fat, 8 g carbs (1 g fiber, 7 g sugar)
Apples and cinnamon are the only two ingredients you'll find here, making Crunchies a much healthier alternative to those chips you'll find in the vending machine. Instead of baking or frying, water is removed from the apples through the freeze-drying process, which gives these snacks their thoroughly satisfying crunch. Also, since they're only 35 calories per serving, they won't do much damage to your diet if you start munching mindlessly.
Rhythm Superfoods Kale Chips, Kool Ranch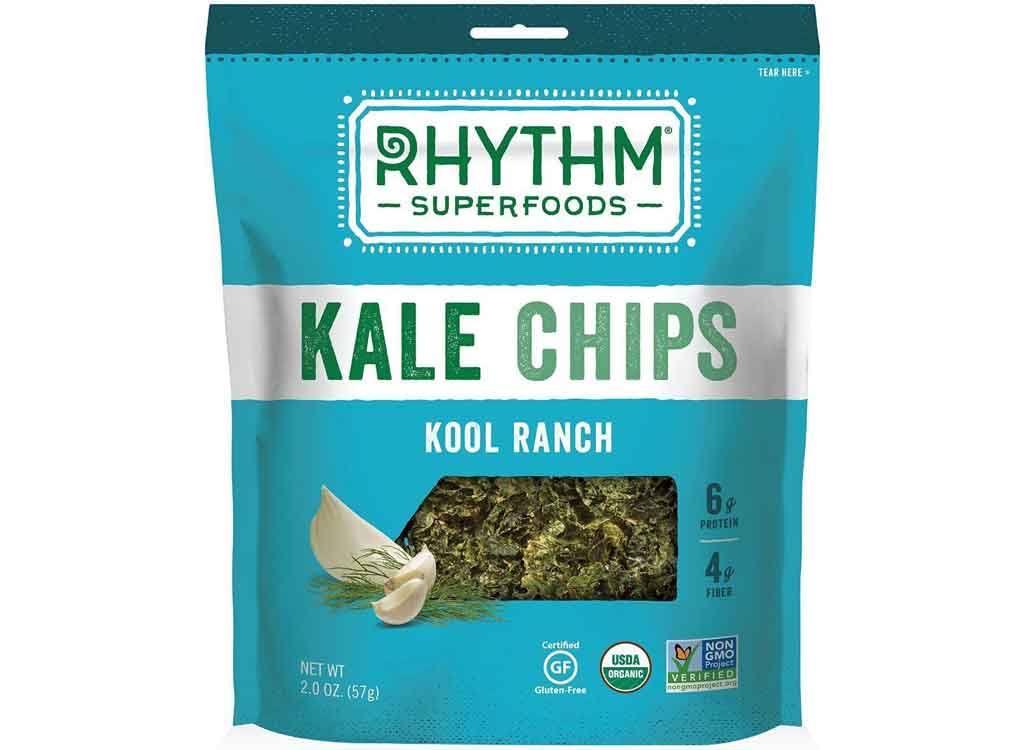 1 oz
: 140 calories, 7 g fat (0.5 g saturated fat), 220 mg sodium, 13 g carbs, 6 g protein
Need a savory alternative to those greasy potato chips? These kale chips give you all the crunch without all the saturated fat and empty calories traditional potato chips offer. Tossed with a dressing made from wholesome ingredients like sunflower seeds, tahini, herbs and spices, Rhythm Kale Chips are a weight loss-friendly snack option. The kale and sunflower seeds together are a great source of fiber, which research shows is linked to lower body fat percentages. Especially if you're someone for whom a kale salad just won't cut it at lunch, these crunchy snacks are an easy way to sneak leafy greens into your daily diet.
Vega One Protein Shake, French Vanilla Packets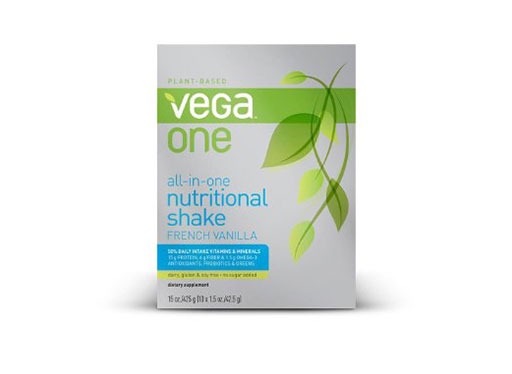 1 packet
: 160 calories, 6 g fat (0.5 g saturated fat), 10 g carbs (<1 g sugar), 20 g protein
Vega One is so much more than a protein shake. They've combined a hefty dose of plant-based protein with greens, antioxidants, probiotics, omega-3s and vitamins and minerals derived from whole food sources. The protein, fiber, healthy fats and low sugar will give you a crash-free energy boost, and all you need is some water and a shaker bottle. Even better, the vanilla and chocolate flavors are rich and creamy, which can help curb your sweet cravings.
Nibmor Daily Dose of Dark, Mint
Per bite
: 50 calories, 4 g fat (2.5 g saturated fat), 5 g carbs (3 g sugar)
Go ahead, eat chocolate — just choose the right one. These pre-portioned squares of dark chocolate are rich in flavanols, phytonutrients that support heart health and also help fight free radical damage to your body. These squares also contain actual cacao nibs (chocolate before all the sugar is added), which boost the antioxidant content and adds a satisfying crunch. At only 50 calories per piece, you can even afford to have more than one. After all, eating dark chocolate in moderation has also been shown to control appetite, decrease body fat and help you lose weight.