17 Classic Comfort Foods That Need To Make a Comeback
These classic dishes used to be Americans' go-tos, but can you remember the last time you had them?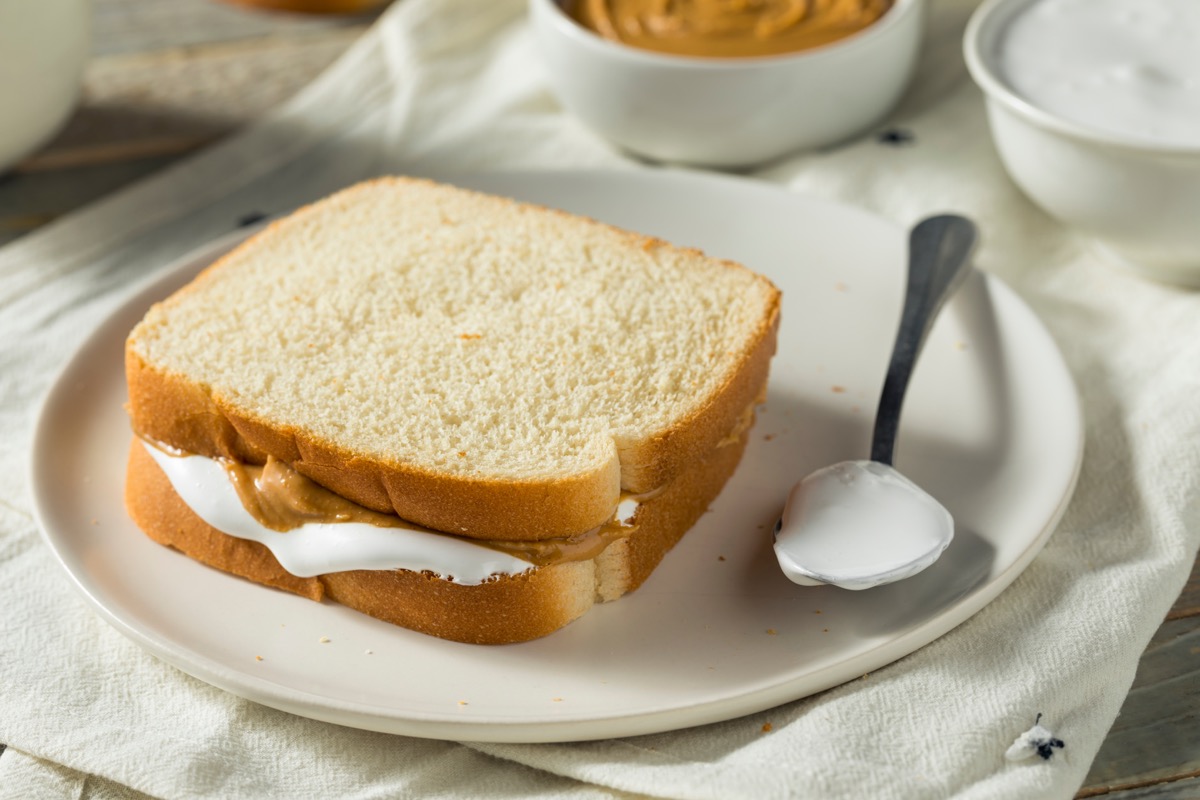 Comfort food and nostalgia go hand and hand. It's no surprise that classic comfort foods remind you of your childhood. You grew up with your mom making your favorite soothing meal when you weren't feeling well, as a consolation prize when you deserved a reward, or when you just needed a hug.
Of course, dishes like mac 'n cheese, mashed potatoes, and meatloaf have stood the test of time and are still giving comfort to this day. However, countless once-upon-a-time dishes that did their job well are no longer around for the party for some reason.
Take a trip down memory lane with these comfort foods you haven't eaten in years. When you finish reading, know that your nostalgic eating tour does not have to end here! You won't want to miss these 15 Old-Fashioned Cooking Tips That Really Work, Say Experts.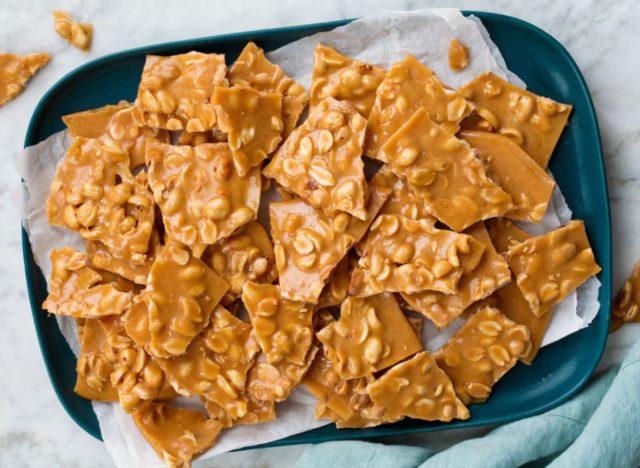 If you grew up eating this sweet, crunchy treat, you know just how comforting it is. It's the perfect blend of peanuts, sugar, and butter, and eating this dessert will have you reminiscing back to the days spent hanging out on grandma's porch.
Get the recipe for Peanut Brittle from Cooking Classy.
Hoppin' John is an old southern dish made up of greens, rice, and black-eyed peas. Though delicious at any time of year, it is perhaps best known as the basis of a holiday tradition originating with African Americans; consuming this dish on New Year's Eve and New Year's Day is believed to bring luck, wealth, and prosperity.
Get the recipe for Hoppin' John from Well Plated by Erin.
The king of the comfort food dinners in the early 20th century—especially in winter—chicken à la king is a steamy rich dish was created with diced chicken, mushrooms, veggies, and sherry cream sauce, usually served over toast or biscuits. It was crowned in the 1800s, appearing on menus in upscale restaurants, namely in New York City. But in the '50s, Chicken à la King held court in households across the nation. Turkey à la King was just as indulgent, but neither are served as often today as a similar classic: chicken pot pie.
Get the recipe for Chicken à la King from Taste & Tell.
With Jewish and New York City roots, this drink doesn't contain eggs or cream. It was a regionally revered beverage made with chocolate, seltzer, and milk, and served often at soda fountains and in luncheonettes.
Get the recipe for Nutella Egg Cream from My Name Is Yeh.
Marshmallow fluff is the quintessential feel-good food. I have a friend who always travels with a jar of this stuff—she eats it with a spoon straight out of the jar. In the '60s and '70s, peanut butter and marshmallow fluff slathered between two slices of white bread became a comfort sandwich for kids, but not so much anymore—perhaps because many of us are watching our sugar intake. (By the way, National Fluffernutter Day is October 8, if you need an excuse to eat this classic sandwich.)
Get the recipe for this Fluffernutter Panini from Taste & Tell.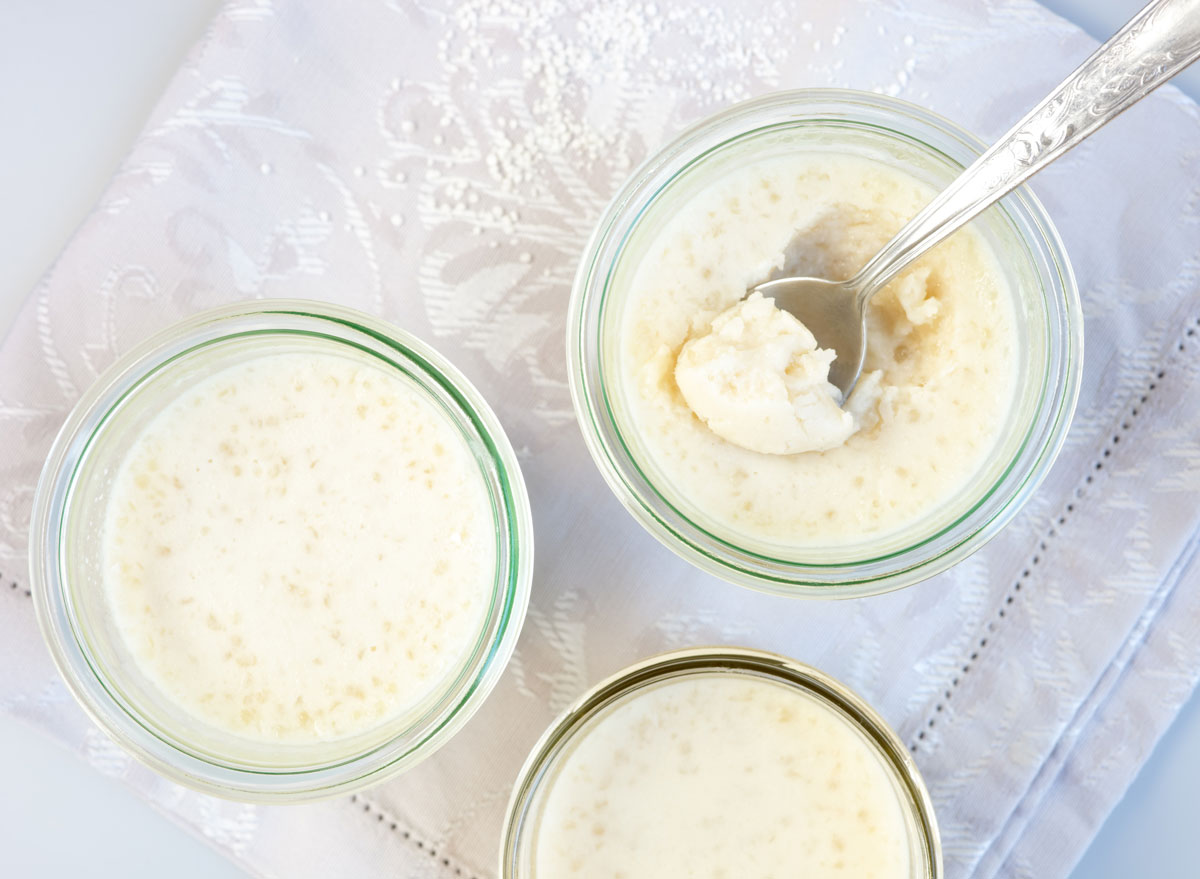 This is your grandmother's comfort food: a pudding made with tapioca, cream or milk, and served cold or—better yet—warm. Tapioca is a starch extracted from the cassava root, and these days you'll find it in bubble tea more often than in pudding.
Get the recipe for this Vanilla Honey Tapioca Pudding from Foraged Dish.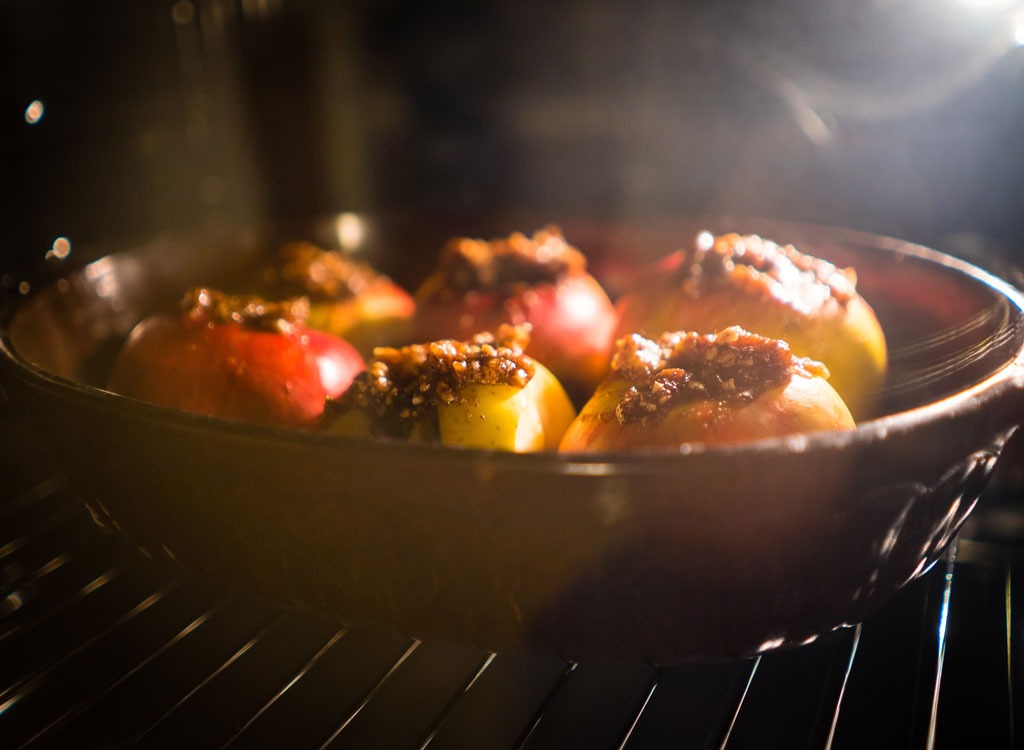 This autumnal, fruit-based comfort food dish found its heyday in the '50s. As one of the "healthier" comfort foods, for this recipe, the apples are typically baked with cinnamon, sugar, and butter.
Get the recipe for Cinnamon Baked Apples from Minimalist Baker.
Welsh rarebit was the ultimate comfort food dinner: a quick meal built with toasted bread blanketed with a cheesy sauce that is sometimes made with beer and then baked or broiled. My dad used the Stouffer's boxed version, which he would doctor with bacon and tomatoes. It was a savory comfort dish that's sadly vanished from most dining tables.
Get the recipe for Welsh Rarebit from I Am a Food Blog.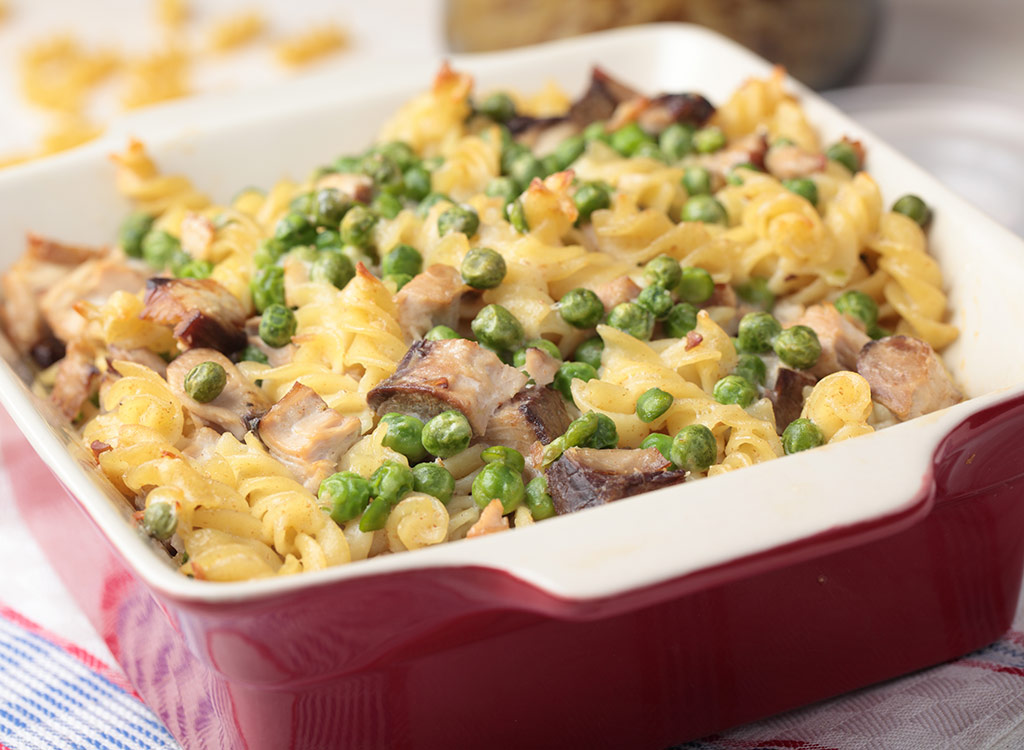 This dish evokes childhood memories, and maybe that's the most comforting thing about it. It was a family meal featuring canned tuna fish, shredded cheese, canned veggies like peas or corn, and that clutch Cream of Mushroom soup. A can of fried onions sprinkled on top gave this casserole its comfort crunch.
Get the recipe for Tuna Noodle Casserole from Ambitious Kitchen.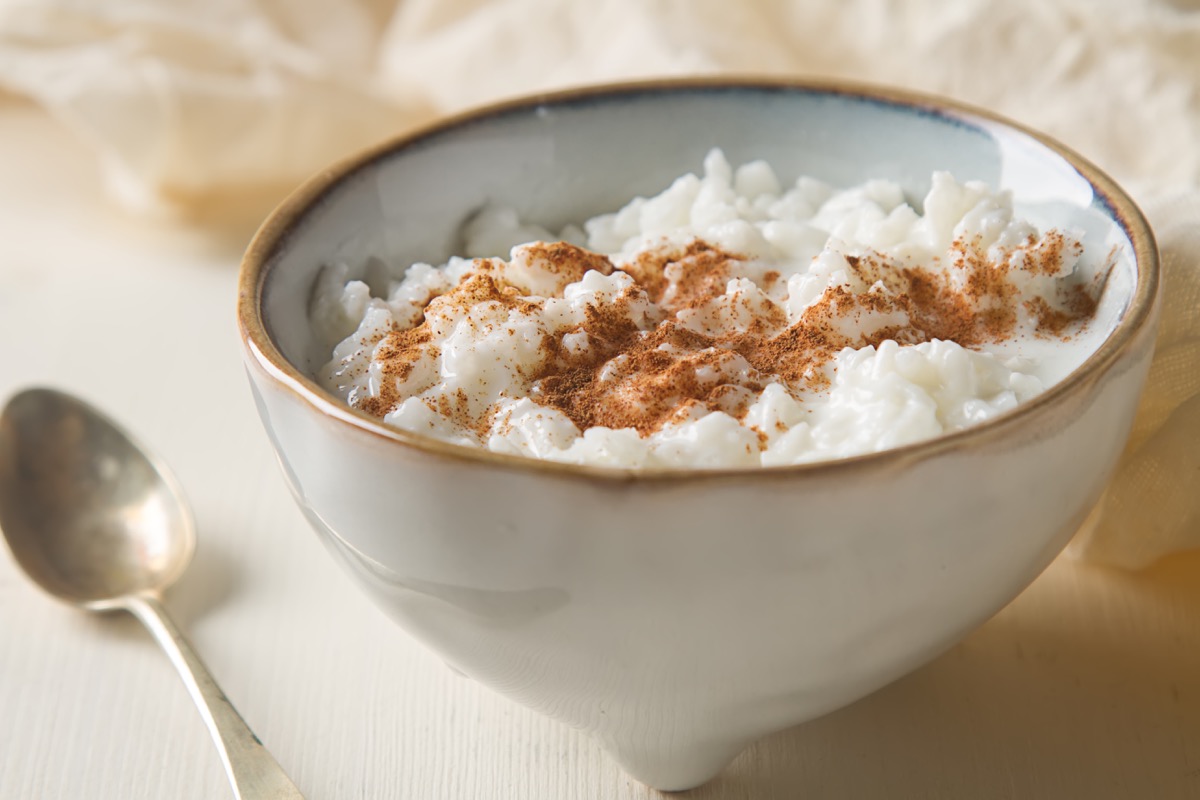 Rice pudding has a storied history and has had a place at the table in regions throughout the world for centuries. In the United States, rice pudding is commonly made with rice, milk, butter, and cinnamon. It's particularly comforting when served warm, and it's made even more gratifying with the addition of whiskey or maple syrup.
Get the recipe for Rice Pudding from Lil' Luna.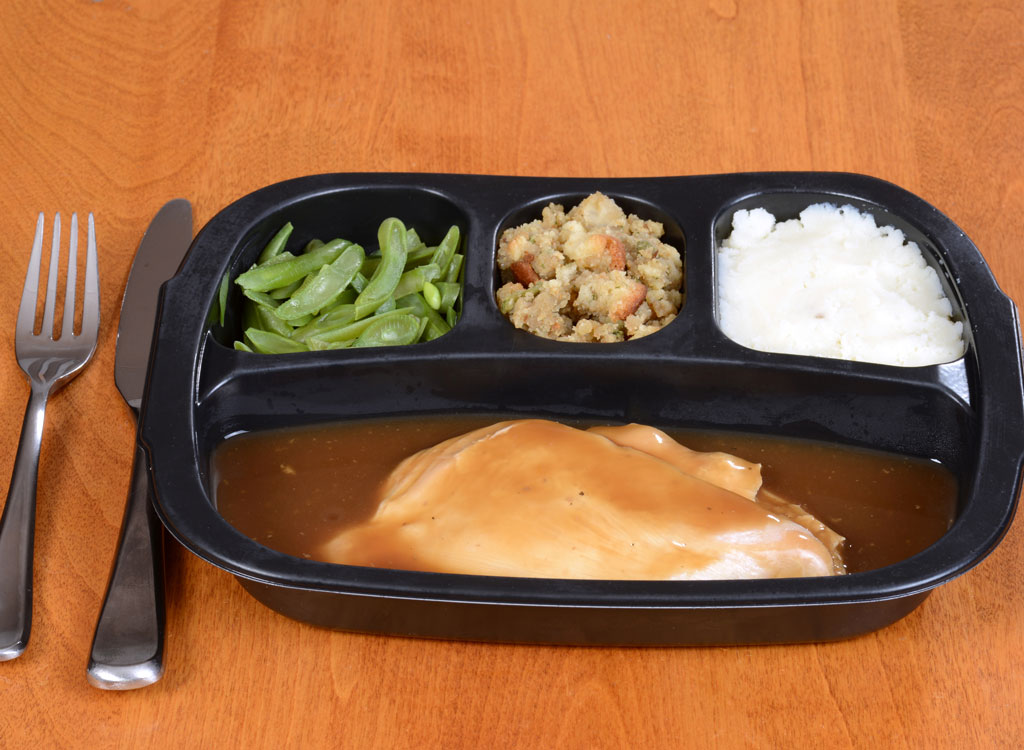 When the 'rents went out for the evening, it was TV dinners for the kiddos. Today, it's more like takeout or delivery night. TV dinners were a fun-loving meal where you could eat on a TV tray, not at the dinner table, and watch the night's television lineup on 13 channels.
Swanson's Hungry-Man Turkey or Salisbury Steak TV dinners were popular in the '70s and '80s, famous for its tiny plate compartments filled with peas, mashed potatoes, and dessert. Though no longer under the Swanson brand, you can still  take your mouth back in time by picking up Hungry-Man TV dinners in the frozen food aisle of your local supermarket.
Get a modern-day TV Dinner from Hungry-Man.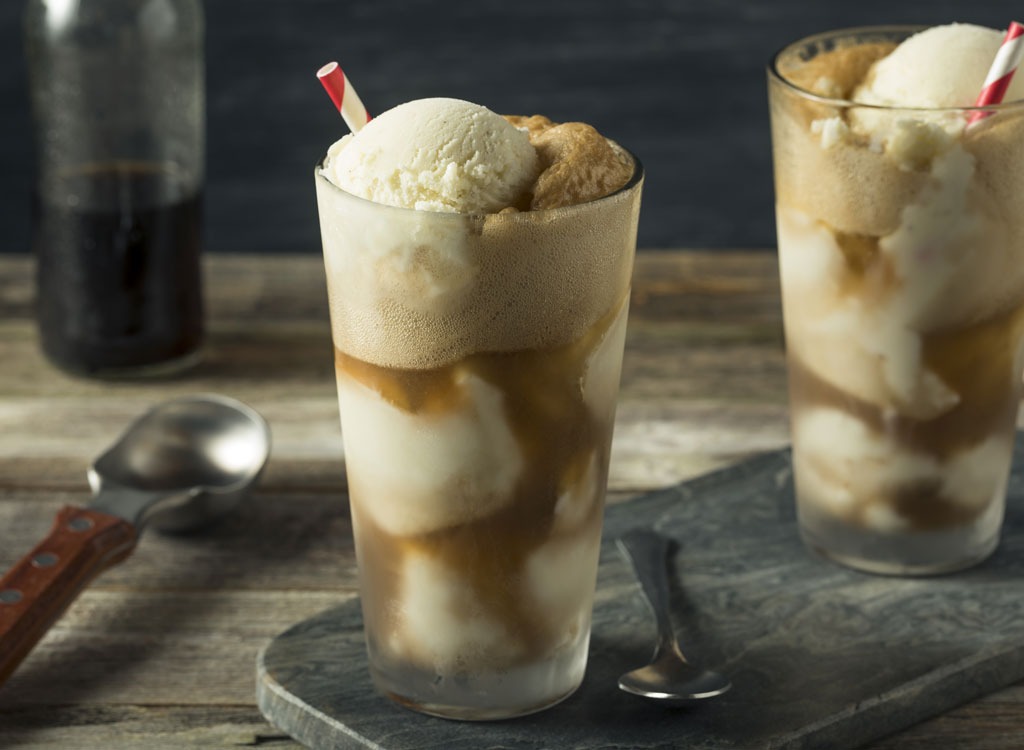 A foamy dessert made with root beer and generous scoops of vanilla ice cream, a root beer float was often shared on first dates with high school sweethearts, or with family hangouts at the soda fountain.6254a4d1642c605c54bf1cab17d50f1e
Get the recipe for a Root Beer Float from Diethood.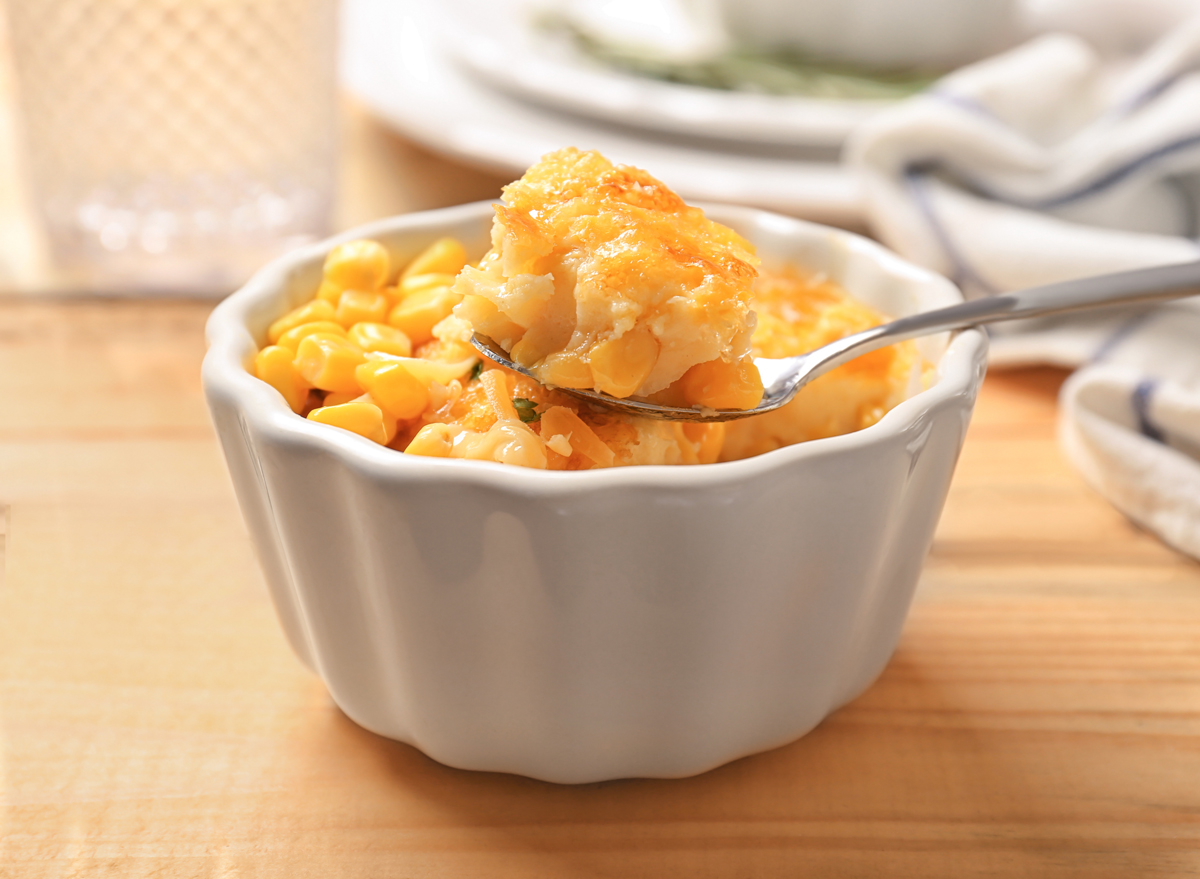 Talk about southern comfort—the name "creamy corn pudding" is consoling unto itself. A popular dish that really resonated in the South, corn pudding is created using corn, eggs, milk or heavy cream, sugar, and butter. And although it may seem a bit old-fashioned now, with the right presentation it is definitely still 'Gram-worthy today.
Get the recipe for this Creamy Corn Pudding from Cupcakes & Kale Chips.
RELATED: 14 Healthy Old-Fashioned Sandwich Recipes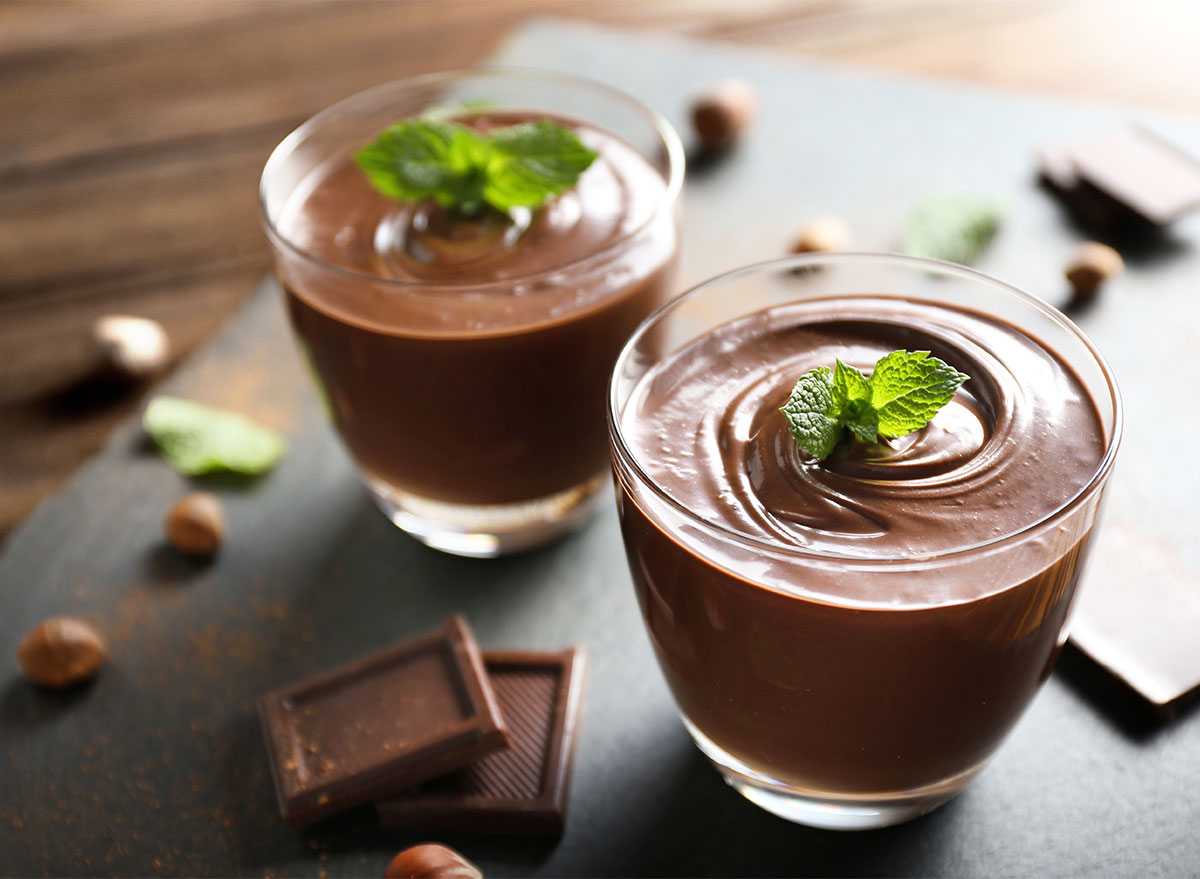 A dessert that seemed to melt away emotional and physical pain, popular flavors were chocolate, vanilla, and butterscotch. Banana pudding with Nilla Wafers in the '50s was also a hit, especially in the South. Now, you're more likely to find pudding cups in hospital cafeterias before ever whipping it up at home yourself.
Get the recipe for Homemade Chocolate Pudding from Five Heart Home.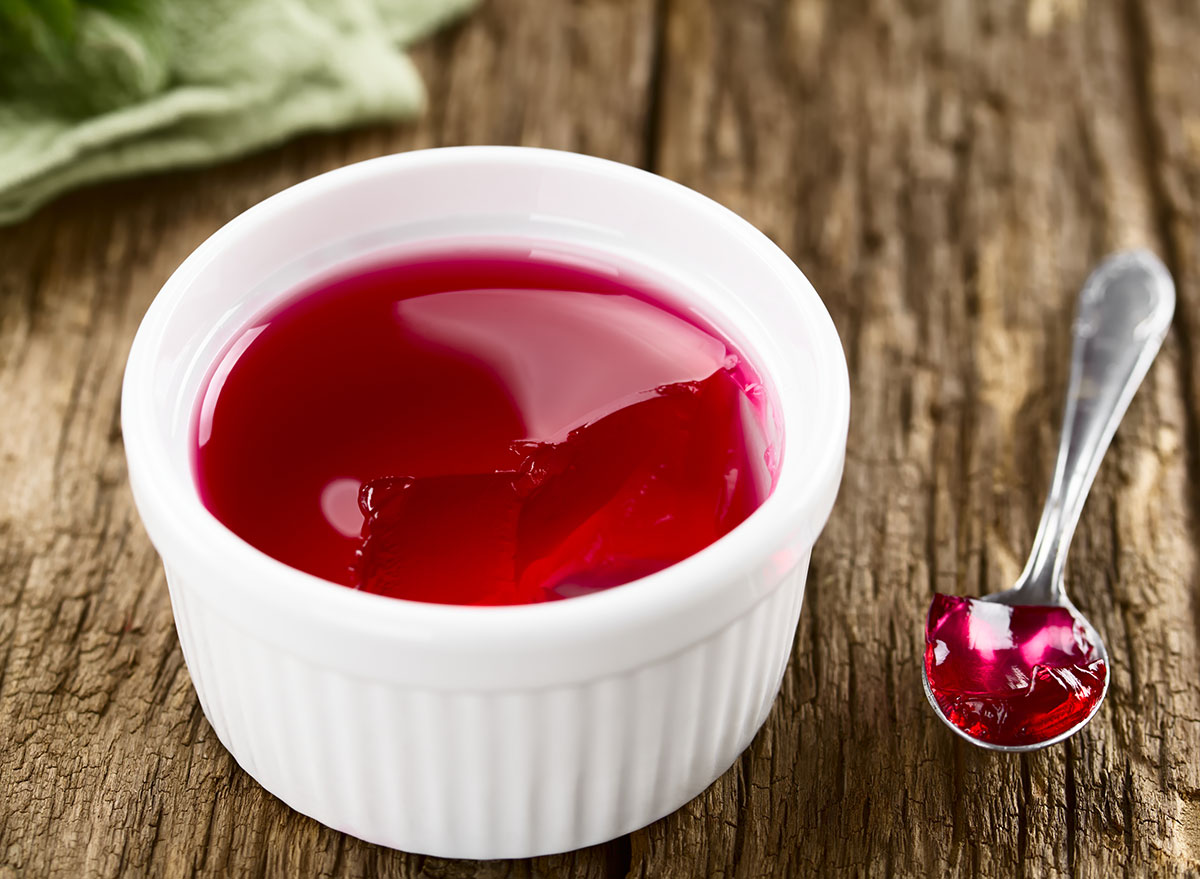 Wiggly, squiggly, sugary, and colorful, there were no redeeming healthy qualities to this gelatinous dessert. It was a desired comfort food whether as a snack at home or even at a holiday meal in the form of a Jell-O salad mold made in a bundt pan.
Get the recipe for pretty Stained Glass Jell-O from Gimme Some Oven.
Slow-baked beans and franks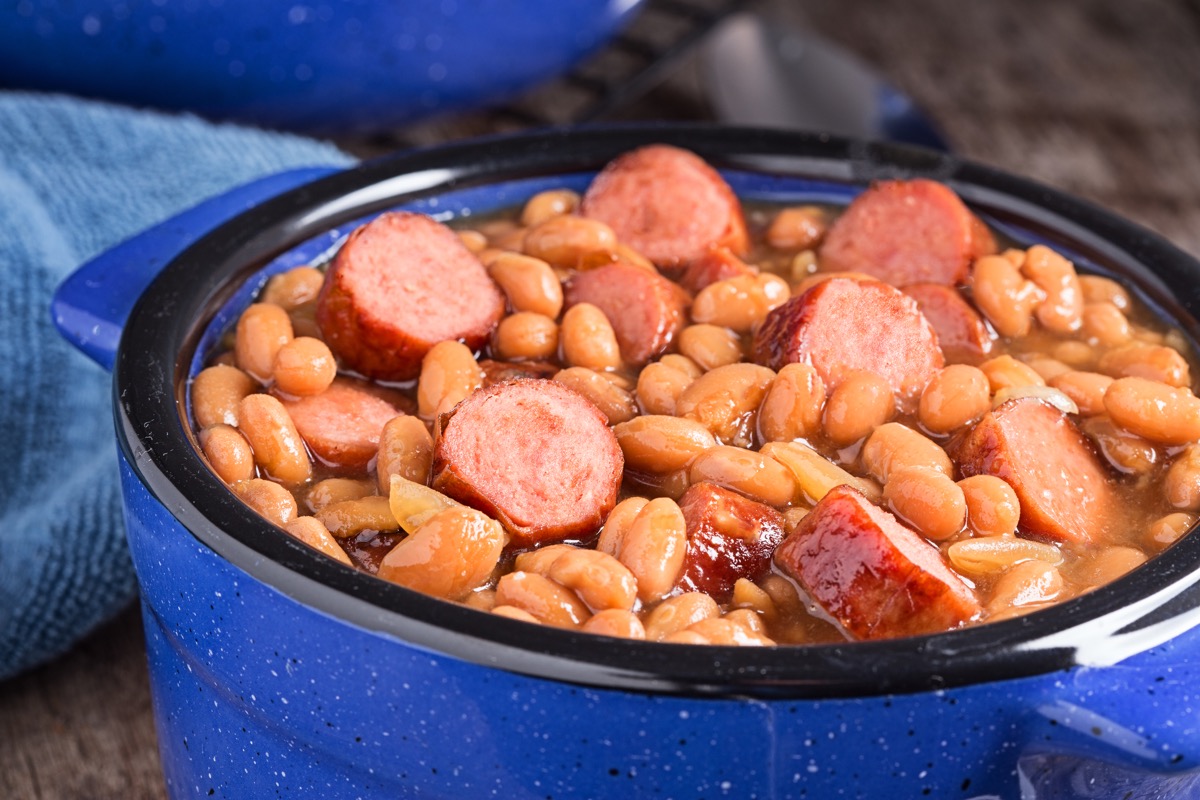 For a comfort supper, especially in New England, this meal was inexpensive and hearty. It's of course made with frankfurters, but the secret was in those beans, which are typically simmered in sweet molasses. Throw in some brown bread, and you've got a traditional Saturday night in New England meal. Not sure what brand to buy? We Taste-Tested 10 Different Kinds of Baked Beans—Here Are the Best.
Get the recipe for these Slow-baked Beans and Franks from the Spruce Eats.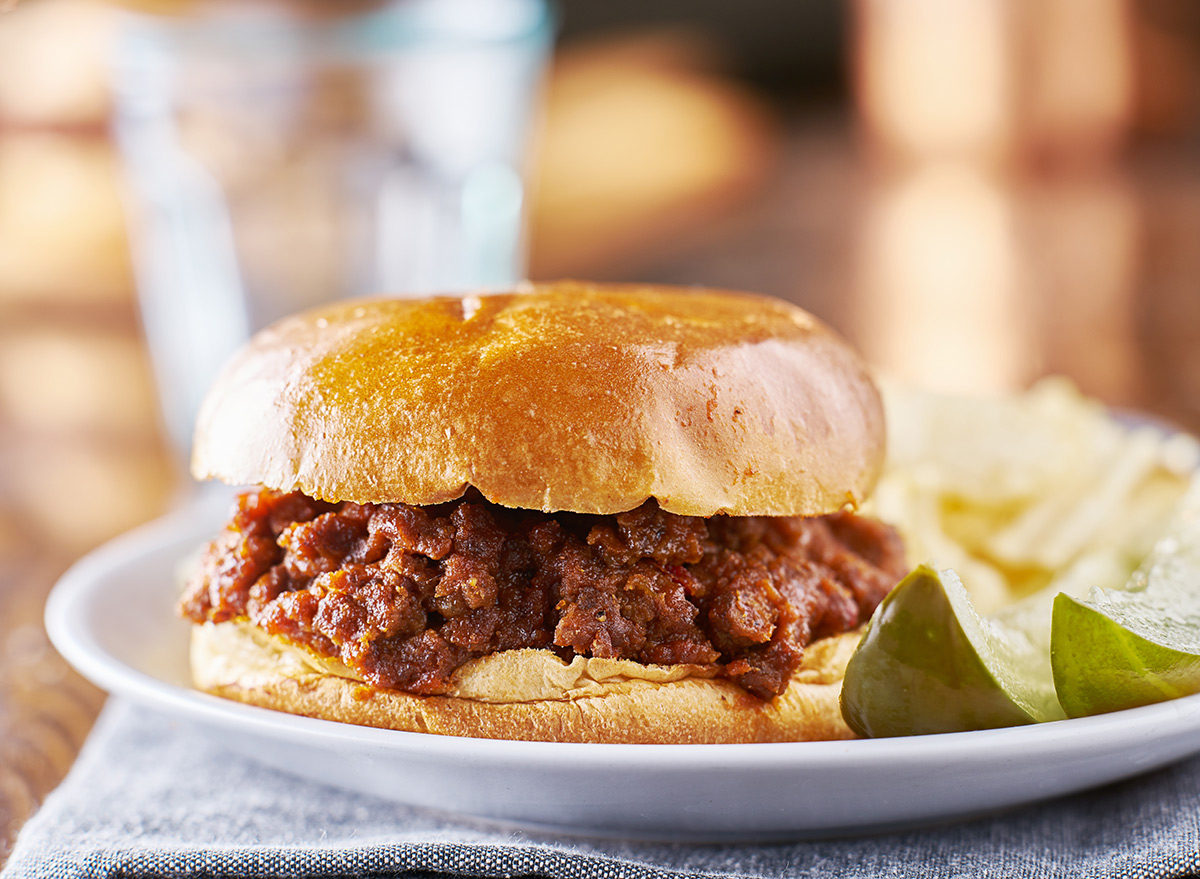 Just the idea that it was a sloppy dish made these comforting to kids. It was a license to let the meat tumble down their chin and into their lap, at no fault of their own. The loose meat sandwich, which was very popular in the Midwest, was made with a blend of ground beef, onions, tomato sauce or ketchup, and Worcestershire sauce and then slopped on a hamburger bun. Who's Joe? Who knows.
Get the recipe for Vegan Sloppy Joes from Minimalist Baker.
Now that you've taken a trip down memory lane, why not add one of these throwback dishes to your meal plan for the week? If you feel like you need an excuse for cooking some of these old fashioned treats, you could always throw a dinner party with a nostalgic theme and have your friends or family bring their most nostalgic meal. Either way, you deserve to treat yourself to the foods you grew up loving.
A previous version of this story was published in August 2022. It has been updated with additional entries.