If Your Exercise Shoes Are This Old, Throw Them Out, Say Experts
Buying flashy new exercise kicks isn't just a fun thing to do. It'll protect your body for the long run.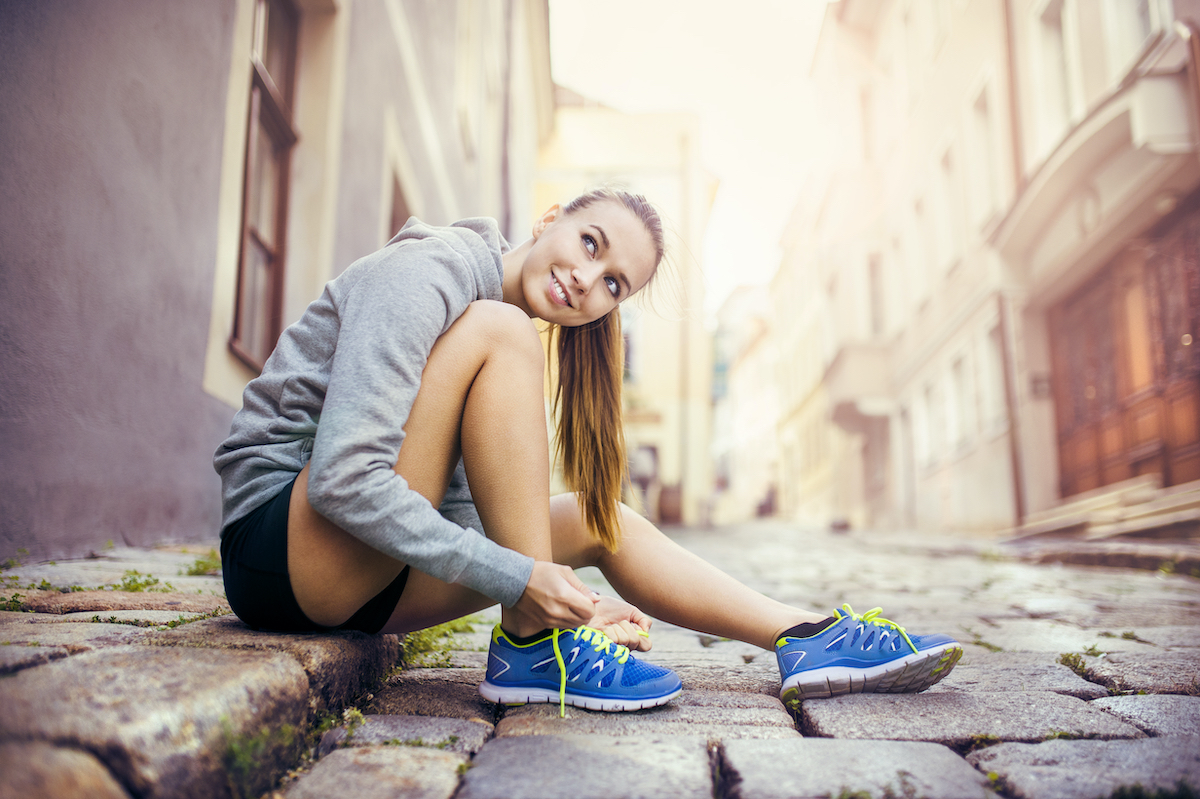 For some people, wearing the same old pair of running or workout shoes that they've had for years is something of a badge of honor. But if you're not changing out your running, walking, lifting, or other exercise shoes on a fairly regular basis—far more quickly than you may realize—you're probably not doing your body any favors. "Shoes are meant to provide arch support, shock absorption and cushion, and over time these factors wear out quite easily with walking and exercise," Saylee Tulpule, DPM, a podiatrist who practices in Silver Spring, MD, recently explained to HuffPost. "Achy or sore feet can be a sign of poor shoe quality and can indicate a need for replacement."
But you shouldn't just change those shoes to avoid "achy feet." If your shoes are getting a little long in the tooth, she says, it can "result in strain to the joints, ligaments and muscles of the feet and ankles and can certainly lead to injury and pain. No one wants injury while trying to stay active!"
We couldn't agree more. Are you waiting too long to change out your shoes? Here's the expiration date for your workout shoes that you didn't know about. And for more ways to exercise smarter, make sure you're aware the Exercises You Must Do if You're a Walker or Runner, Says Expert.
The Eight-Month Expiration Date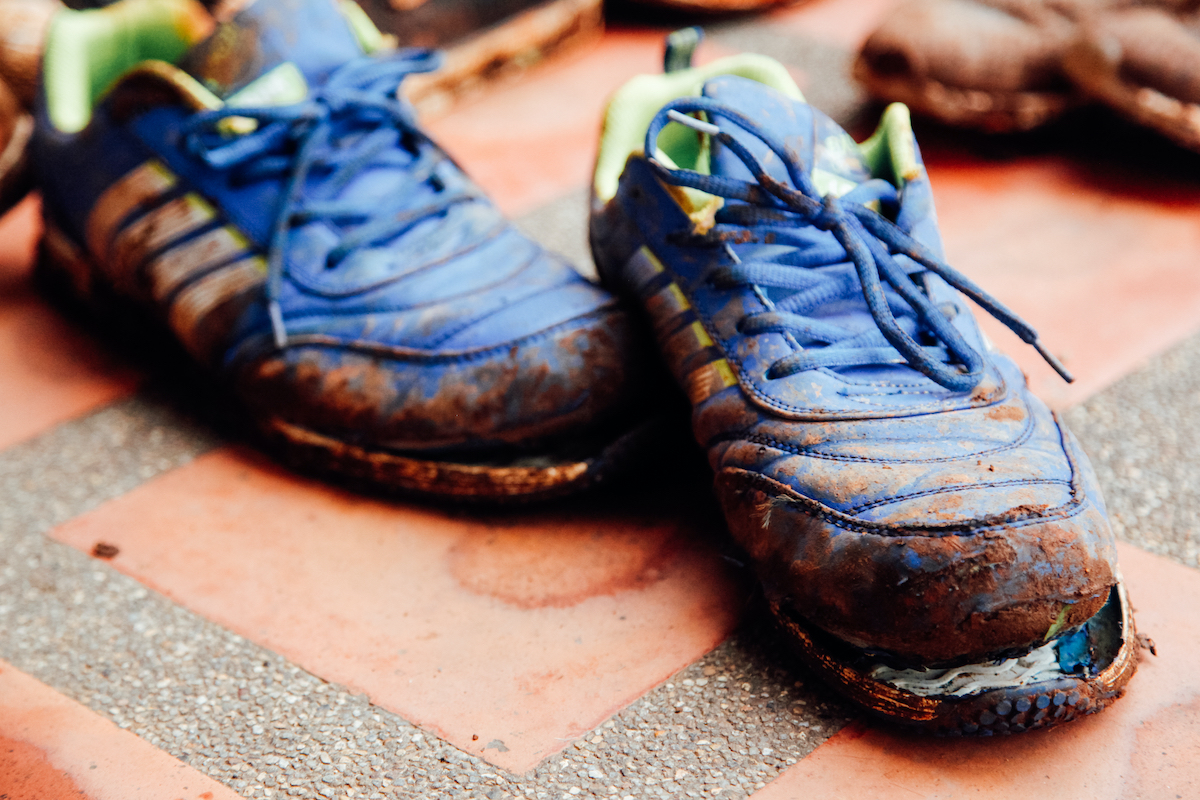 According to a study published in the American Journal of Sports Medicine, the general rule is that a pair of athletic shoes are constructed to last for somewhere between 350 and 500 miles. If you exercise regularly and you're not recording your miles using a fitness tracker, that comes to roughly "every six to eight months," writes Huffpost. "Super active" people, says the report, should swap out their shoes as quickly as three months. And for some great exercise tips, don't miss The Secret Trick for Getting Fit Using Your Toothbrush.
If You Feel Pain in These Areas, Toss Your Shoes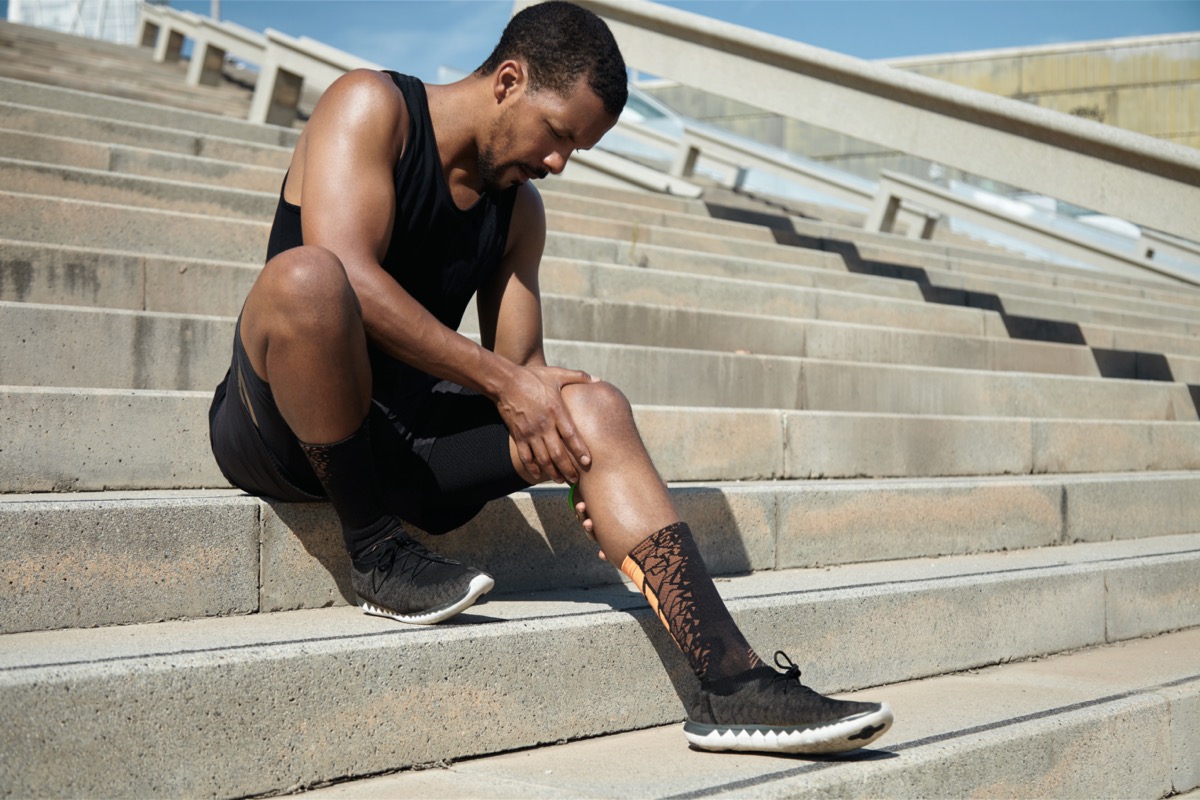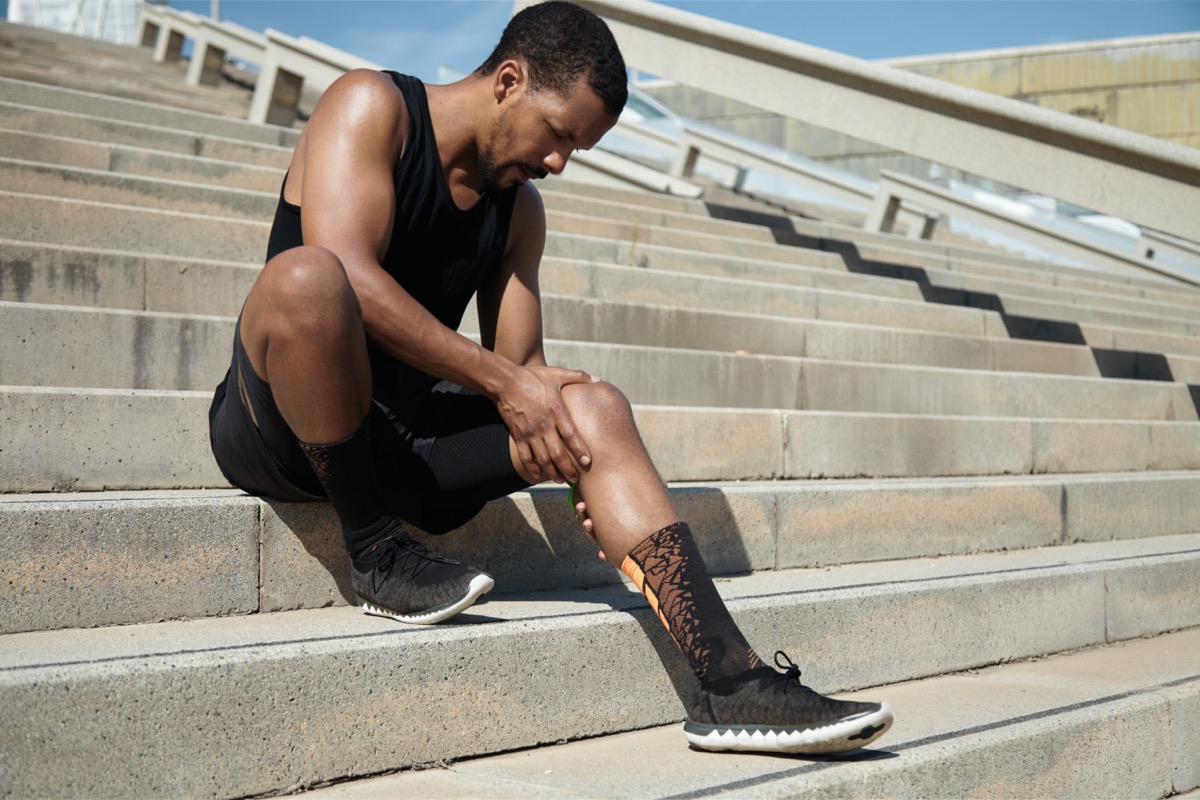 To provide proper shock absorption and arch support, among other things, healthy exercise shoes need to exhibit a healthy layer of cushion in order to remain useful. According to a report by VeryWellFit, your body will let you know when your cushion has run its course. Old shoes can lead to "muscle fatigue, shin splints," and potentially some pain in your joints and knees.
"When you're feeling pain on both sides (both knees, for example, instead of just one), that's often an indication that you need new running shoes," they write.6254a4d1642c605c54bf1cab17d50f1e
If you're not interested in counting your miles or keeping your receipt to track exactly when you bought your shoes, follow the advice espoused by the folks at Runner's World: "Go by feel. If after a normal run your legs feel as if the shoes aren't providing you adequate protection, they probably aren't. Give your legs a week to make sure it's really the shoes and you're not just tired. If the shoes still feel dead, replace them."
After all, for too many runners err on the side of buying new shoes too late than too early.
If Your Shoes Flex in These Places, Toss Them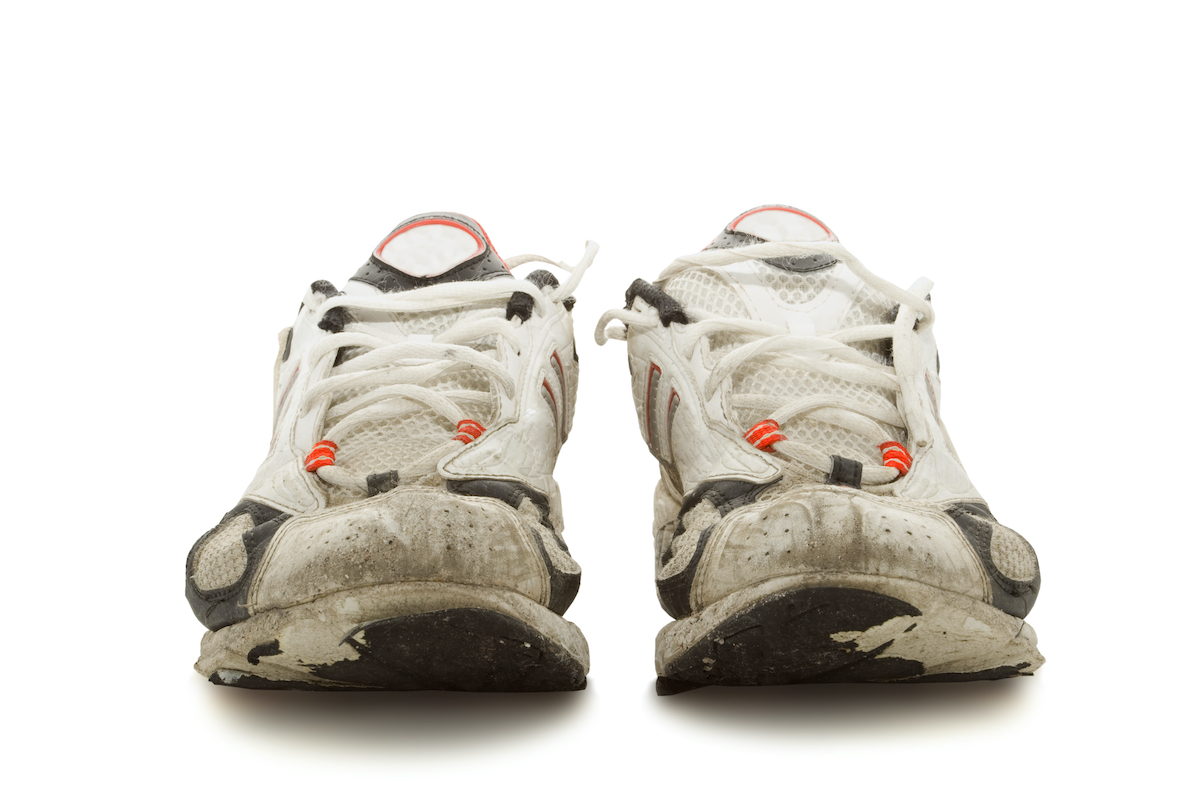 "Running shoes are designed to be flexible in the forefoot because that's where your bones are flexing, so if you're seeing flexibility in the forefoot, that's not a super big concern," Brittany Gleaton, of Brooks Running, explained to HuffPost. "But if it starts to flex in the midfoot and heel, that's a really good sign that you need a new shoe because shoes are not designed to be flexible in those parts of the foot."
If You're an Older Walker, Consider Avoiding These Shoes
A new study published this year in the Annals of Internal Medicine sought to pinpoint which shoes are best for aging walkers who suffer from knee osteoarthritis. At the end of the study, the researchers found clear and convincing evidence that more stable and supportive shoes were superior for the bodies—and knees, specifically—of aging walkers. "Evidence did show a between-group difference in change in pain favoring stable supportive shoes," concluded the study. "Improvements in knee-related quality of life and ipsilateral hip pain favored stable supportive shoes."
What's more, the study found that those who wore the more flexible shoes were at double the risk of developing foot and ankle pain compared to the group that wore shoes with greater stability. So, next time you're shopping, it could be good to stick to the "stability" section of the store. And for more great workout tips, see here for The Secret Little Exercise Tricks That Lead to a Longer Life.
William Mayle
William Mayle is a UK-based writer who specializes in science, health, fitness, and other lifestyle topics.
Read more about William