These Genius Grocery Store Hacks Will Save You So Much Time
Your next food shopping trip will be super efficient if you follow these tips.
What used to be a mellow, semi-enjoyable activity has now become a risky sport that requires gear, planning, and agility to make it out unscathed. Remember the days when you could pop into the grocery store for a few items without thinking twice?
Now, because of COVID-19, this everyday task that we took for granted just 6 months ago requires us to wear a face mask, slather our hands in sanitizer, stay socially distant, and be cognizant of not spending too much time inside. With no end in sight, it'll be worth knowing the shopping hacks that will help you get your groceries in half the time it normally takes you. You'll wish you knew these genius tricks months ago. So here are 5 things you can do right now to save so much time, and while you're tweaking your shopping routine, you might as well read up on these 25 Grocery Shopping Mistakes Making You Gain Weight.
Skip the coupons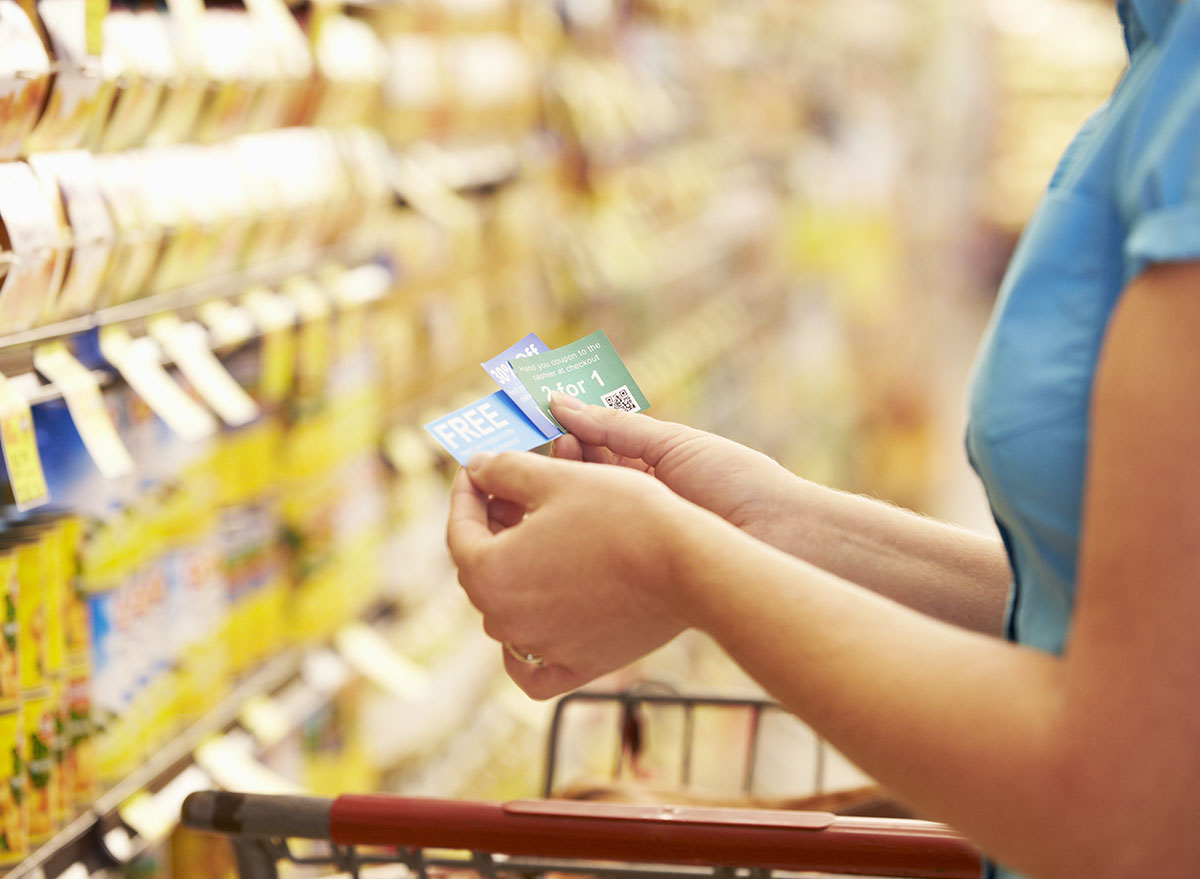 That's right. Skip coupons if you can. The time you spend finding, clipping, and saving these things is not only inefficient, it's usually not worth the monetary savings. Not only that, but the time it takes to fumble around with coupons at the register is just prolonging your stay inside. Plus, cashiers don't want to be handling paper for the same reason they don't want to handle cash. Try shopping in bulk instead, or going to the grocery store during a sale. Digital coupons are also a great alternative. (Related: 6 Major Changes Coming to Grocery Stores.)
Make a list—and stick to it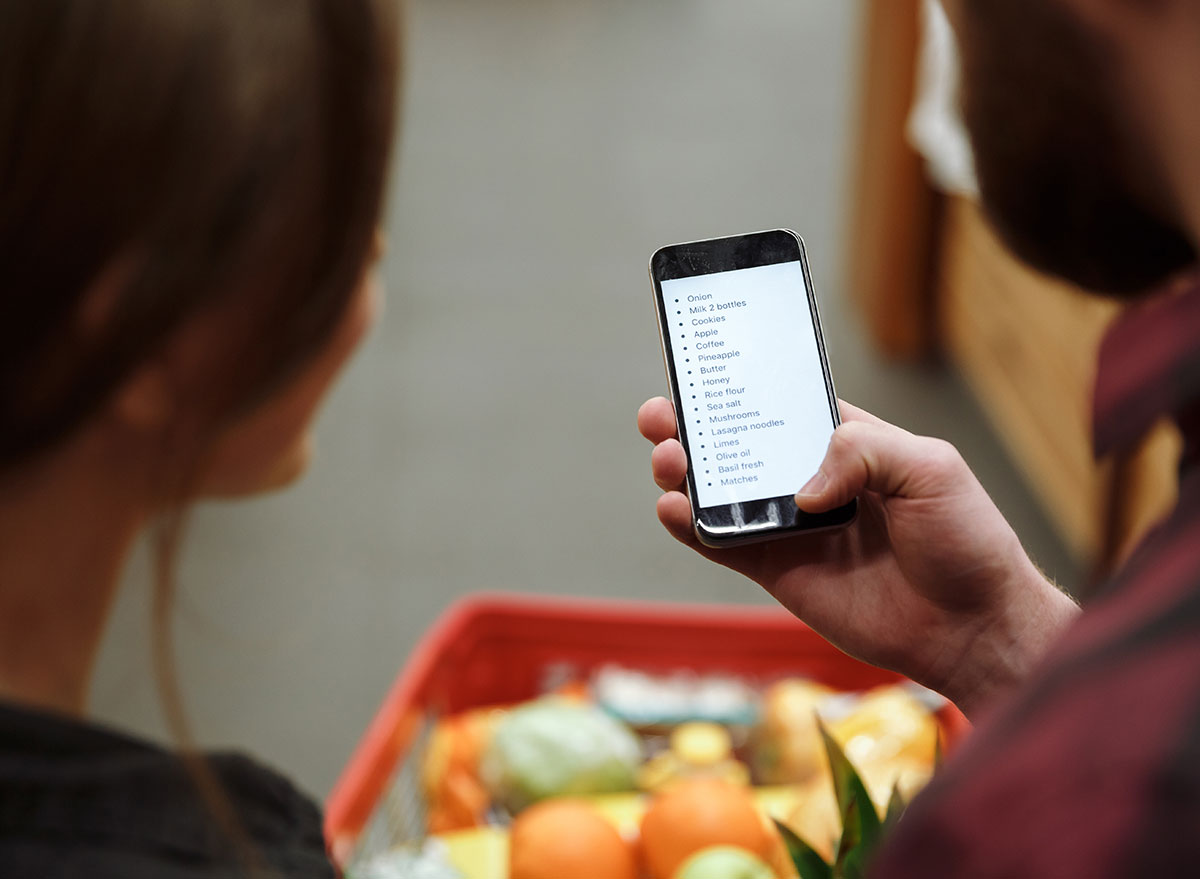 This may seem like a no-brainer, but many people head to the store with the goal of grabbing a few items only to leave with bags full of groceries. Whether you're shopping in person or online, if you want to save money, stick to your list and don't stray from it… even if you think you really, really need that extra jar of peanut butter that's on sale. (Related: 30 Cheap Costco Buys That Make the Membership Worth It.)6254a4d1642c605c54bf1cab17d50f1e
Go during off-hours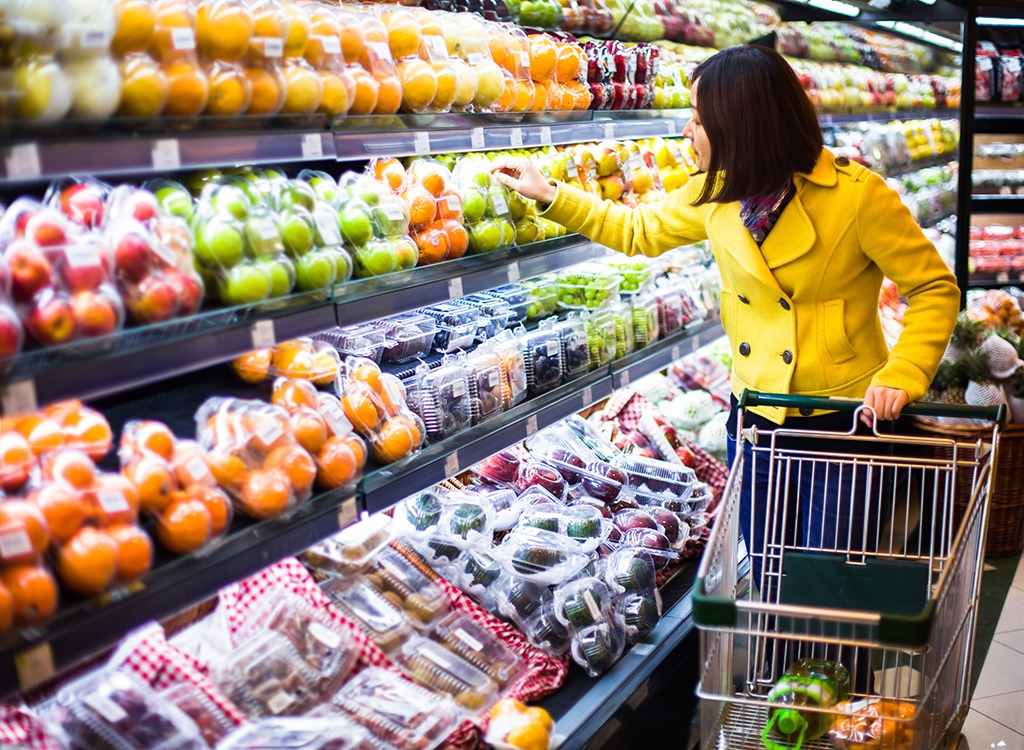 One of the fastest (and healthiest) ways to grocery shop these days is to go during off-hours. That means going shopping in the morning or in the evening, basically, when most people are working. Not only will the store be crawling with less people, you'll also be able to skip long lines. If you have the Google app on your phone, you can see "popular times" when you search for a specific business. Just head to the "Overview" tab to see when your favorite grocery store is at its busiest.
STAY INFORMED: Sign up for our newsletter to get the latest food news delivered straight to your inbox.
Pay via your mobile wallet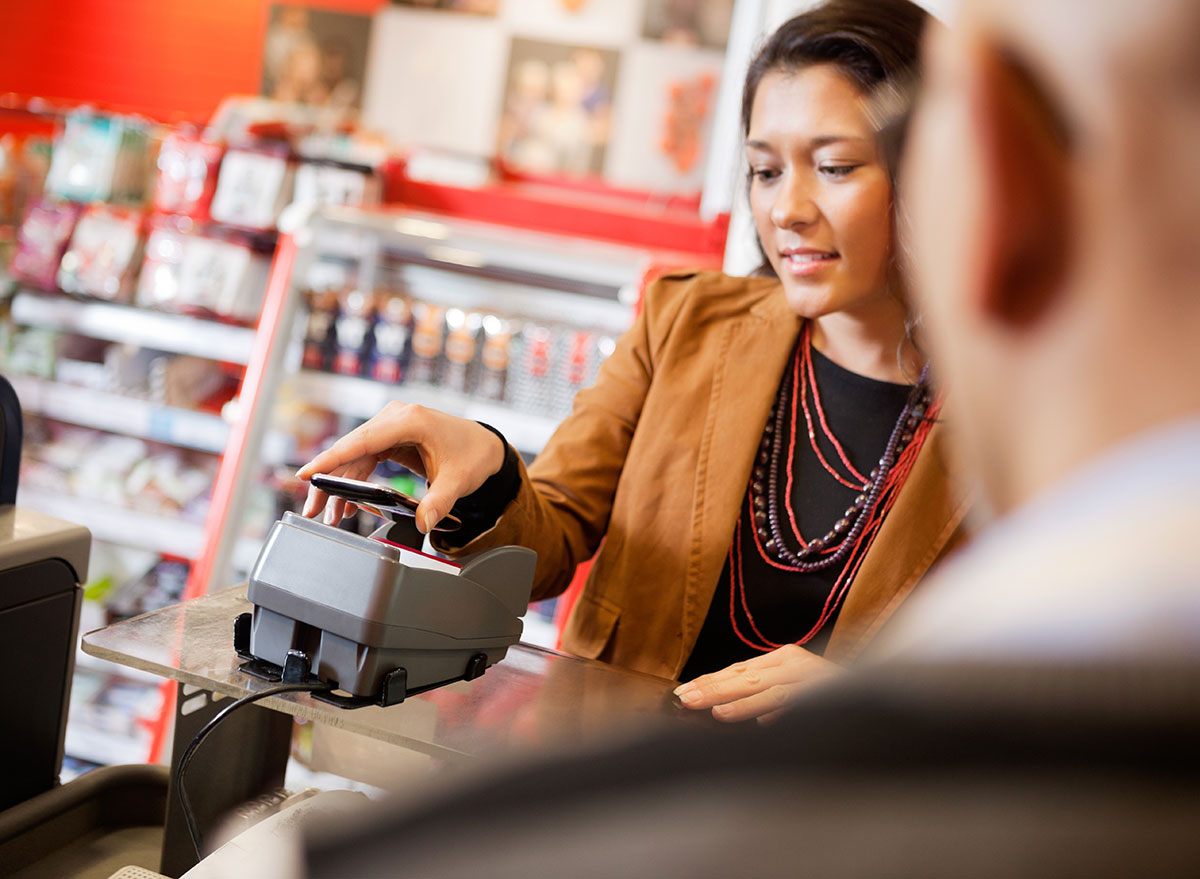 Once you have your groceries, the next hurdle to cross is paying. Thankfully, because cash is so unsavory right now, some grocery stores are allowing customers to pay with mobile wallets (Apple Wallet, Google Wallet, PayPal, etc.). If you're familiar with Amazon Go, you already know that this payment option allows you to pay with your smartphone or email address. That means way less time spent at the cash register.
Or, just don't go at all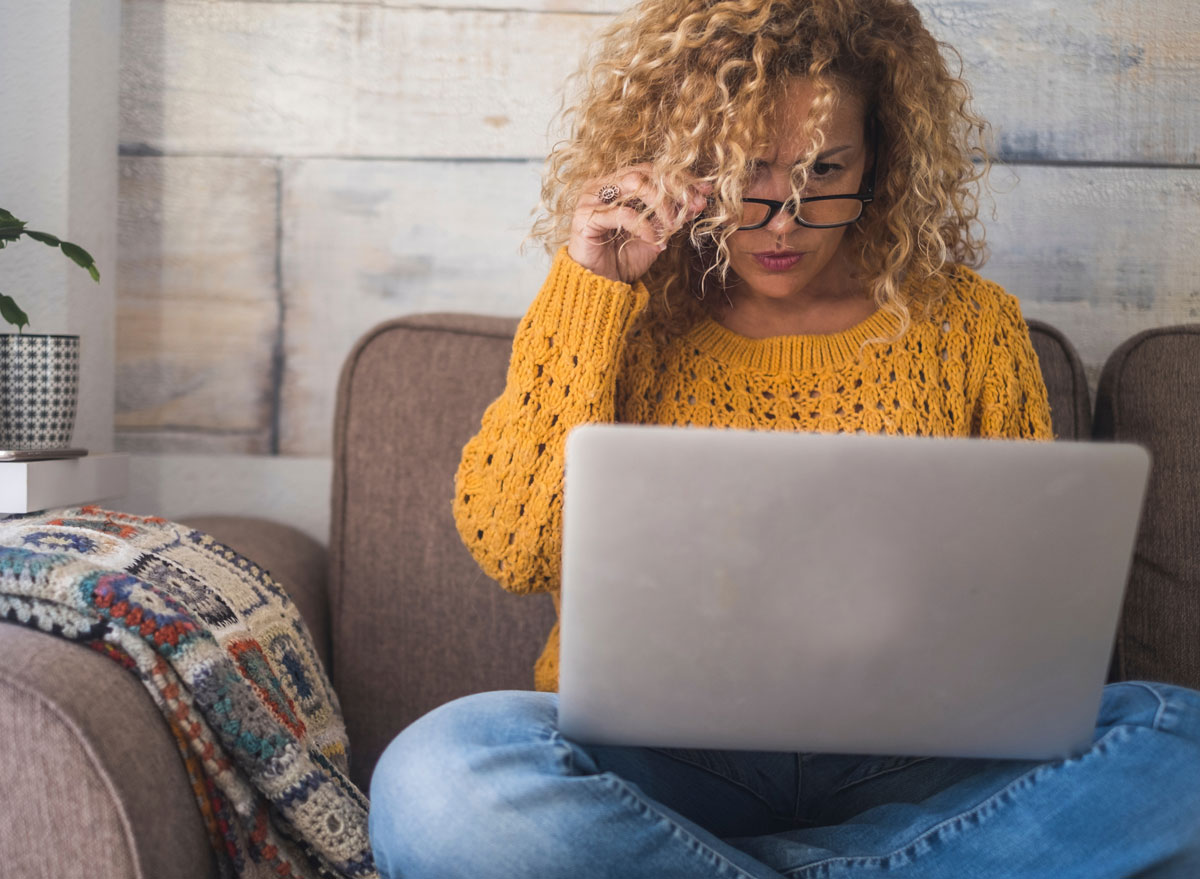 The simplest way to spend less time at the grocery store is to shop online. If you can skip the store altogether by getting your groceries delivered (or even picking them up via curbside services), this is truly the easiest and safest way to shop. It's such a popular option that, according to the Food Marketing Institute (FMI), online grocery shopping accounted for nearly 28% of total consumer grocery shopping in March and April of 2020, compared to just 10.5% in all of 2019.
For more grocery shopping tips, check out these 9 food items that are vanishing from Costco's shelves.