Ina Garten's Go-To Weeknight Recipe Is the Cozy Dinner You're Craving
Risotto is easier to make than you think!
When you hear the word "risotto," does it conjure up images of parking yourself over a hot stove and stirring for hours? If so, you're buying into one of the greatest misconceptions about risotto: that it's time-consuming.
The truth is, risotto can be made in about 30 minutes. Celebrity chef Ina Garten says in a recent Instagram post that it's one of her go-to recipes that can be made with fancy ingredients "or you can add any vegetables that are hanging out in your fridge." So, don't be intimidated by the title of her recipe, Saffron Risotto with Butternut Squash—you don't have to use expensive saffron or roast your own butternut squash. Truly, you can use any ingredients you have on hand to make this cozy dish any weeknight you want.
Keep reading to find out how to make Ina's go-to weeknight risotto, and for more, try one of our 45+ Best Cozy Casserole Recipes for Weight Loss.
Read the original article on Eat This, Not That!
Start with the basic elements.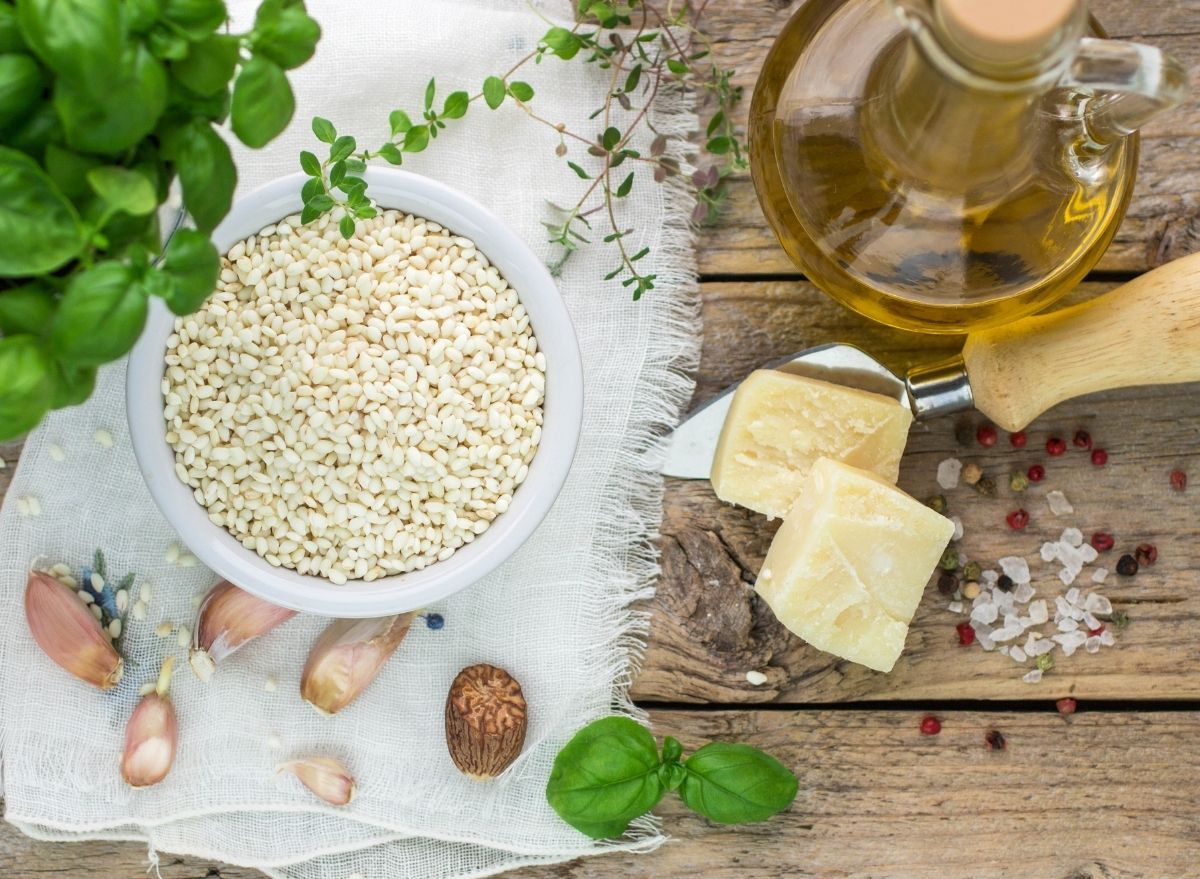 For a simple risotto, you need 1 1/2 cups medium-grain rice, like arborio—which will get creamy because of extra starch—3-6 tablespoons of butter or oil, and 4-6 cups of stock (Ina uses homemade, of course!).6254a4d1642c605c54bf1cab17d50f1e
Next, Ina adds some aromatics by sauteeing shallots and pancetta (a cured bacon). In another risotto recipe, she uses leeks and fennel. Sweet onions and regular bacon would work well too! Play around with what you like. After adding the rice and getting that coated with the flavored oil, she add a little bit of white wine. Again, this adds flavor and depth. ​​
Keep the chicken stock hot.
This is the most essential part of making a good risotto. Since the stock has to be added in batches, it must be kept hot so it doesn't cool down the mixture after each addition. A small saucepan on the stovetop on medium-low will do the trick.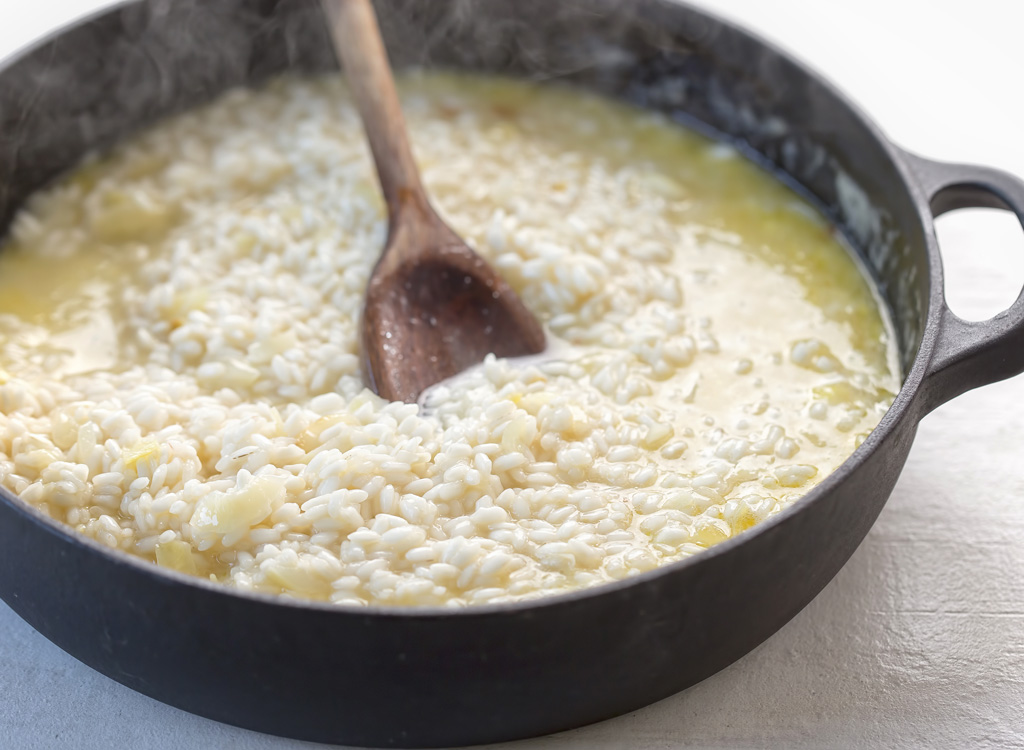 The slow process of cooking risotto is what deters most people. After the wine cooks off a little bit, add a ladle or two of the stock and let that cook until it's almost dry, then add more. "This is the key to good risotto," says Ina in the video for this recipe. "If you add it too fast the risotto cooks on the outside and not on the inside. If you add it too slowly it gets mushy." Do this for about 30 minutes or until al dente. You don't have to stir constantly, but you do need to attend to the mixture.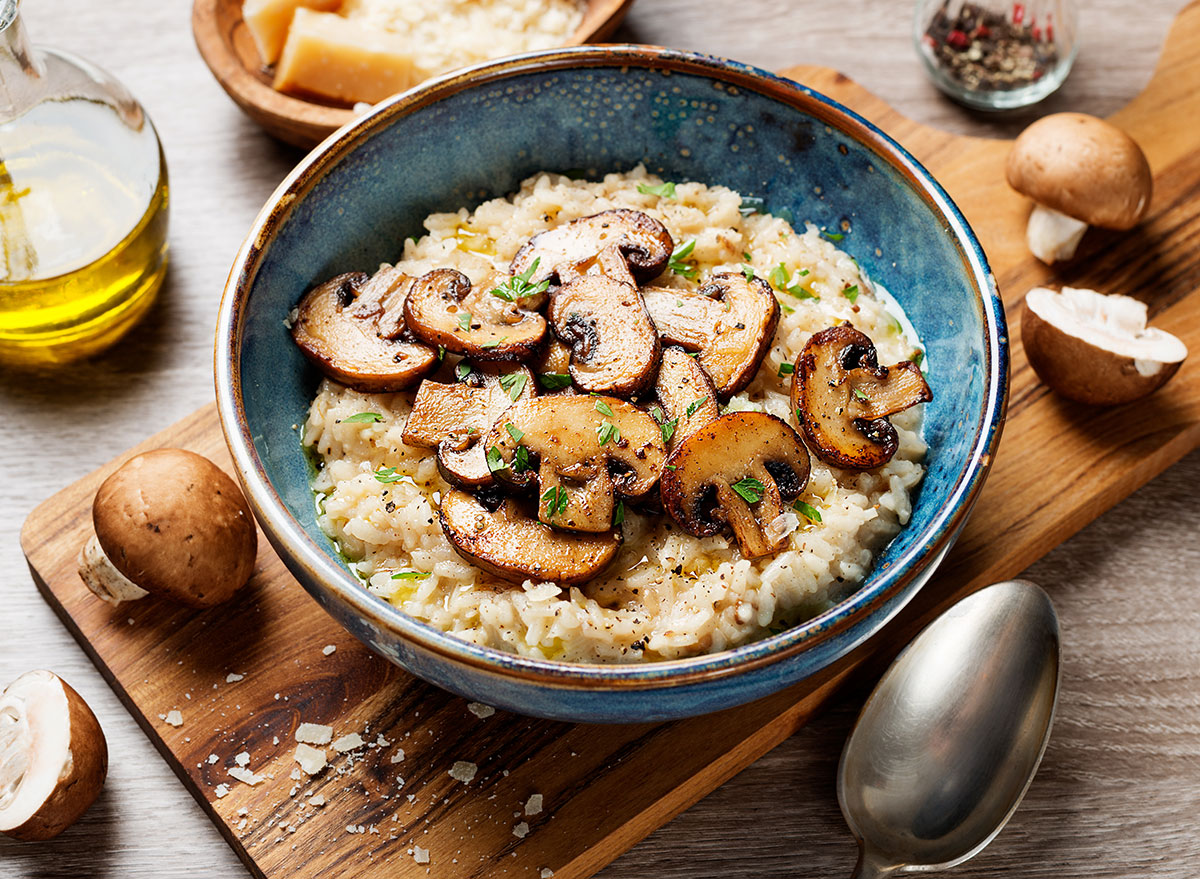 Once most of the liquid has been absorbed, add your delicious elements. Ina adds a whole roasted butternut squash chopped into pieces, 1 cup of grated Parmesan cheese, and a pinch of saffron. But you can add anything you have on hand! Try a bag of frozen peas and a few ounces of goat cheese, or steamed broccoli and a cup of cheddar cheese… sauteed mushrooms are also heavenly in risotto. Really, it's a blank canvas that will amplify subtle flavors. Now that's an easy weeknight meal!
Here are some more easy weeknight recipes to try:
13+ Best Healthy Chicken Pot Pie Recipes for Weight Loss
20+ Easy Healthy Recipes That Start with a Rotisserie Chicken
We Tried 3 Celeb Chefs' Roast Chicken Recipes & Here's Why Ina's Is the Best