KFC Introduces New Chicken-Based Taco Shell in Singapore, and We Have Some Questions
Wait, what? A taco shell entirely made from fried chicken?!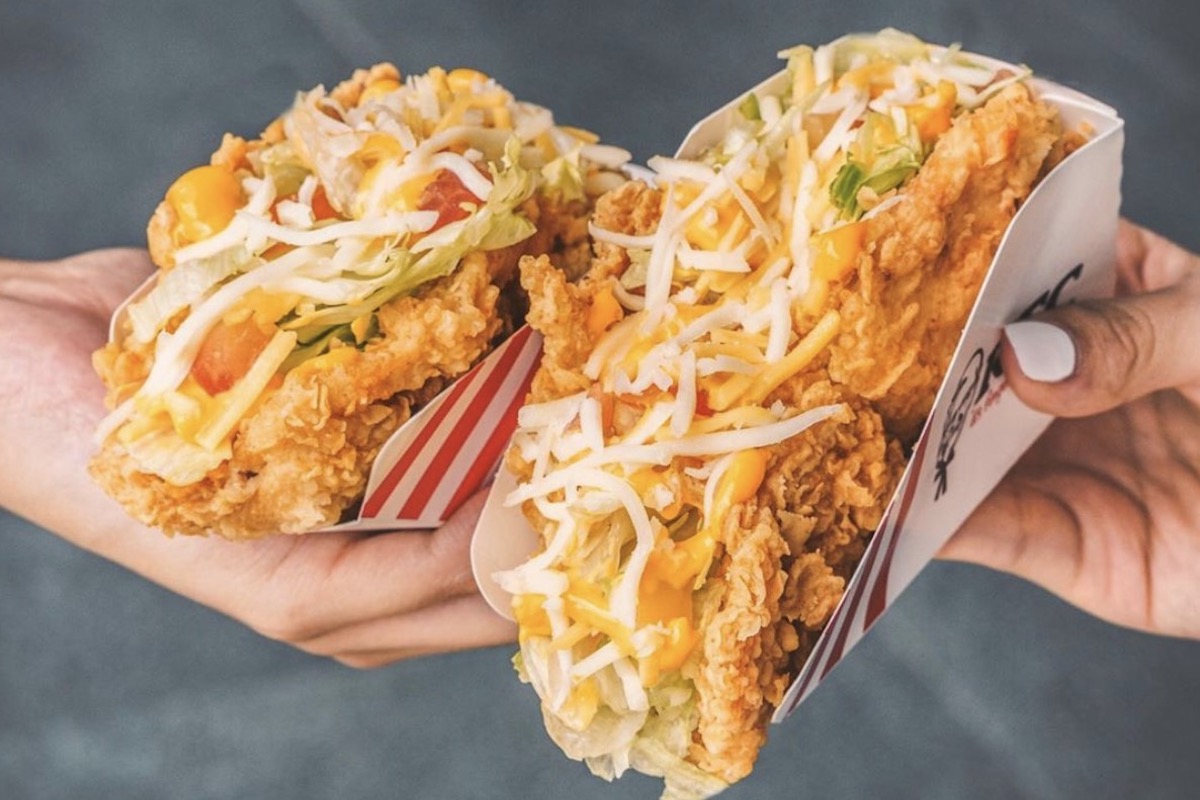 Who among us hasn't struggled with equal cravings for tacos and fried chicken for dinner? Well, the lucky residents of Singapore no longer have to make that very difficult decision, now that their local KFC has introduced a chicken-based taco shell.
The new regional product seems to go by the term "kentaco" and it's exactly what it sounds like: a taco shell made of fried boneless chicken. The promotional Instagram post describes the curiosity includes the following caption:
"Think this is the normal taco? Think again. #KFCkentaco is a better taco with 100% finger lickin' good chicken shell, stuffed with lettuce, tomatoes, and a robust mix of flavours from 4 different cheese – Emmental, Romano, Cheddar and Mozzarella."
KFC has long been creative with their menu items. Just last month, they introduced a fried chicken sandwich served on donuts. And who can forget their "Double Down" sandwich that substituted fried chicken breast for buns? Creative food items like these can cut both ways for a corporate food chain. While stunts like this engender media coverage, not all of it is always positive.
Does a fried chicken-based taco shell hold appeal? The reaction in Singapore has been largely positive. There is no word yet if the kentaco plans to show up on US menus yet.
Watch a 15-second television commercial below: