18 Ways To Make The Most Of Leftovers
Creative, money-saving solutions!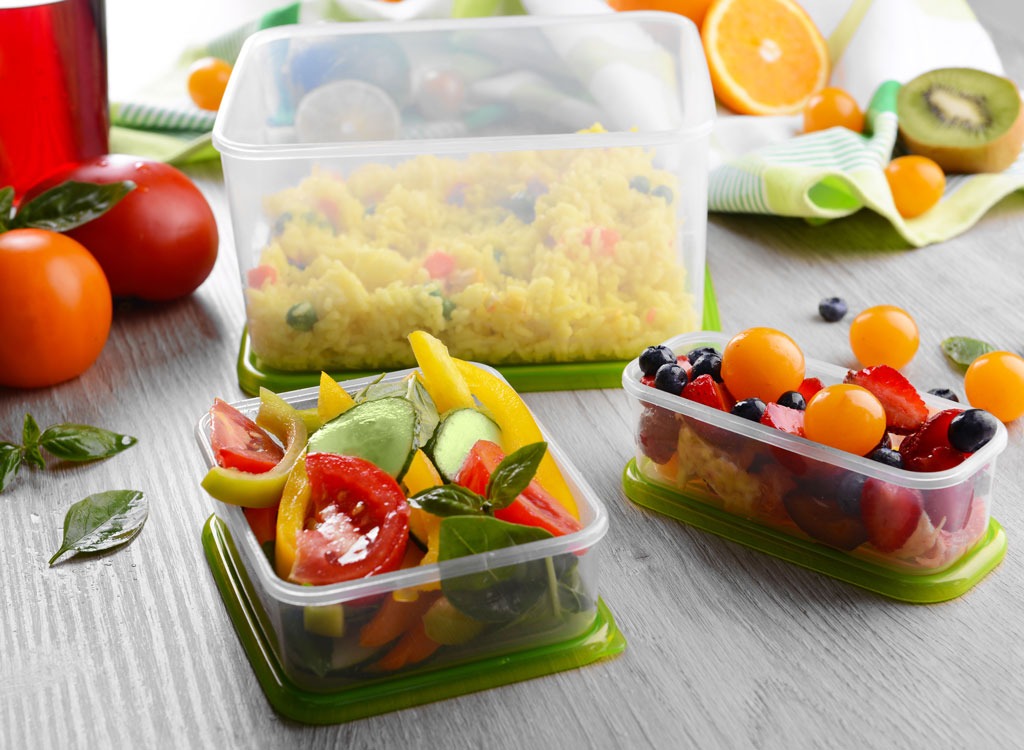 After a long day at the office and a quick sweat session at the gym, it's not uncommon for me to come home, open the fridge, and stare with the door wide open.
It's the perfect opening for a dad joke—something about "air conditioning the whole neighborhood"—but, in truth, it's far from funny. After a week of avoiding the grocery store, it's likely that the contents of my fridge read something like this: half a bag of kale, what's left of a chopped tomato, some vegetable stock, a brick of tofu, a jar of dressing, and half a can of beans. If your mouth isn't watering, I don't blame you. Digging through end-of-the-week scraps can be the pits.
But eating dressing-based soup or tofu salad is no solution and dinner preparation should never be like an audience-inspired episode of Chopped. To ease your late-night cooking dilemmas, we've put together a list of ways to repurpose leftovers and whip up a delectable dinner with the random contents of your fridge. Before you toss the core, ditch the pit, or dump the scraps, check out these easy ways to give leftovers new life. And for even more must-know cooking tips, check out these 20 Cooking Tips That Will Change Your Life.
Turn Dinner Into a Low-Carb Snack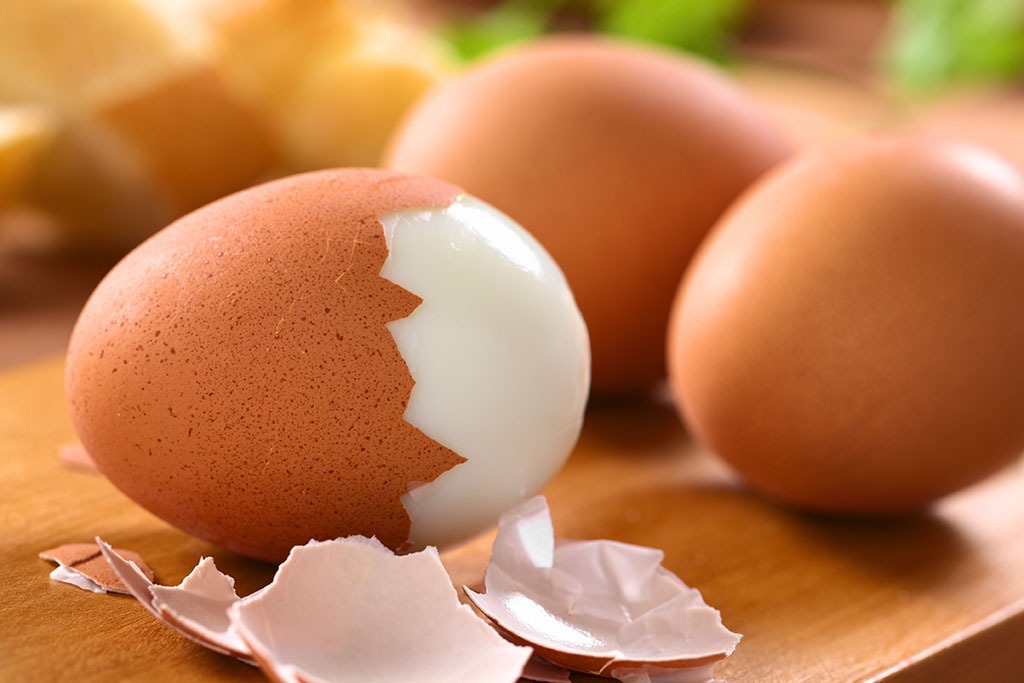 You don't have to reinvent the wheel. Yesterday's dinner scraps can be used to make tomorrow's healthy snack. "Serve leftover veggies from dinner with two or three hard-boiled eggs for a quick, low-carb snack or lunch," suggests Heather McClees, certified nutritionist and holistic health coach.
Make Greens Into a Well-Rounded Breakfast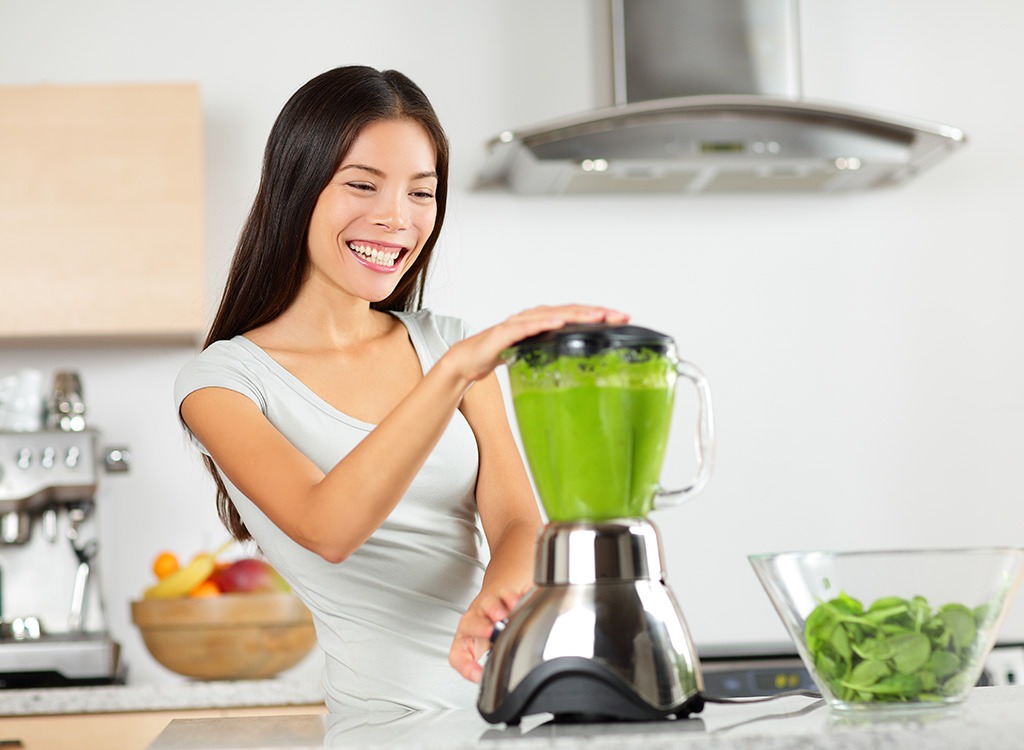 Weekly clean up can be a great way to make the most of your produce. Come end of day Friday, blend any leftover greens and fruits and freeze them in an ice tray. "Pop out five or six cubes to mix with unsweetened almond milk and protein powders for a quick and healthy breakfast on the go!" McClees suggests.
Build A Breakfast Omelette From Last Night's Dinner
Think of eggs as a high-protein binder for the slices of tomato, strips of steak, leaves of spinach, or shavings of Parmesan lingering in your fridge. "Toss your leftover veggies into a pan with some eggs or protein of choice for a quick breakfast, lunch, or dinner" McClees advises.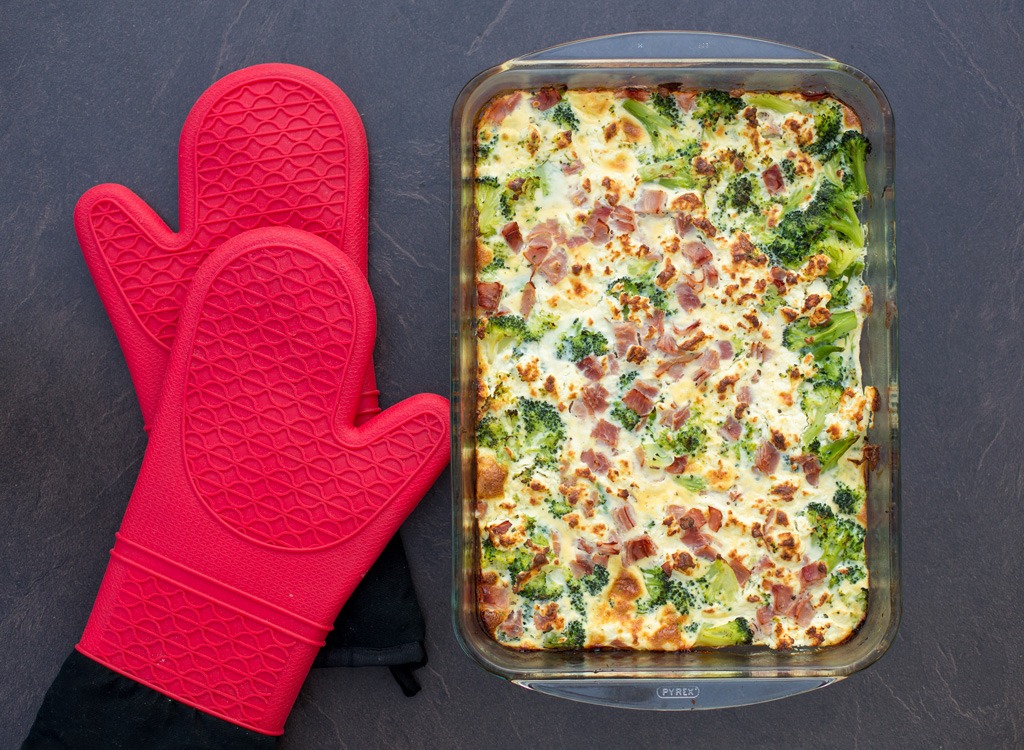 What's better than repurposing one leftover item? Tossing a bunch into a bowl, adding spices and condiments, and baking on high to create a whole new dish. Sound appealing? Casseroles could be your calling. "Mix leftover fish, chicken, or turkey with veggies, nonfat Greek yogurt, a couple tablespoons of coconut flour, and some spices in a glass dish," McClees instructs. "Bake in the oven at 350 degrees for 20 minutes for a quick casserole that's lower in carbs and leaner than cheese-and-meat-based alternatives." Looking for even more skinny casserole ideas? Peruse these 20 Tips and Tricks for Better Breakfast Casseroles.
Make Protein-Packed Marinara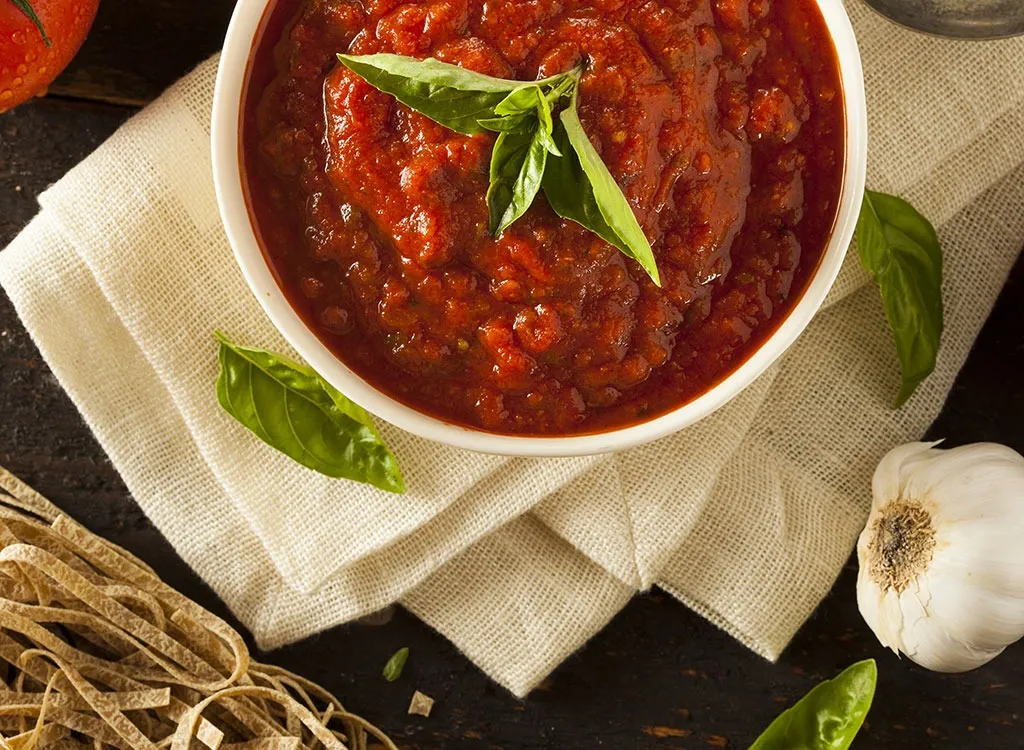 Toss that jar of Ragu meat sauce in favor of a homemade alternative. But instead of using beef, use leftover fish or chicken for a leaner version. "Mix leftover shredded chicken breast with a can of no salt added tomatoes, Italian herbs, and a tablespoon of extra virgin olive oil for a sauce that's lower in saturated fat," says McClees. Follow a vegan or vegetarian diet? Use leftover lentils as your base in lieu of beef. And if you're on the hunt for some additional meat-free meal ideas, don't miss these 20 Protein-Packed Vegetarian Meals.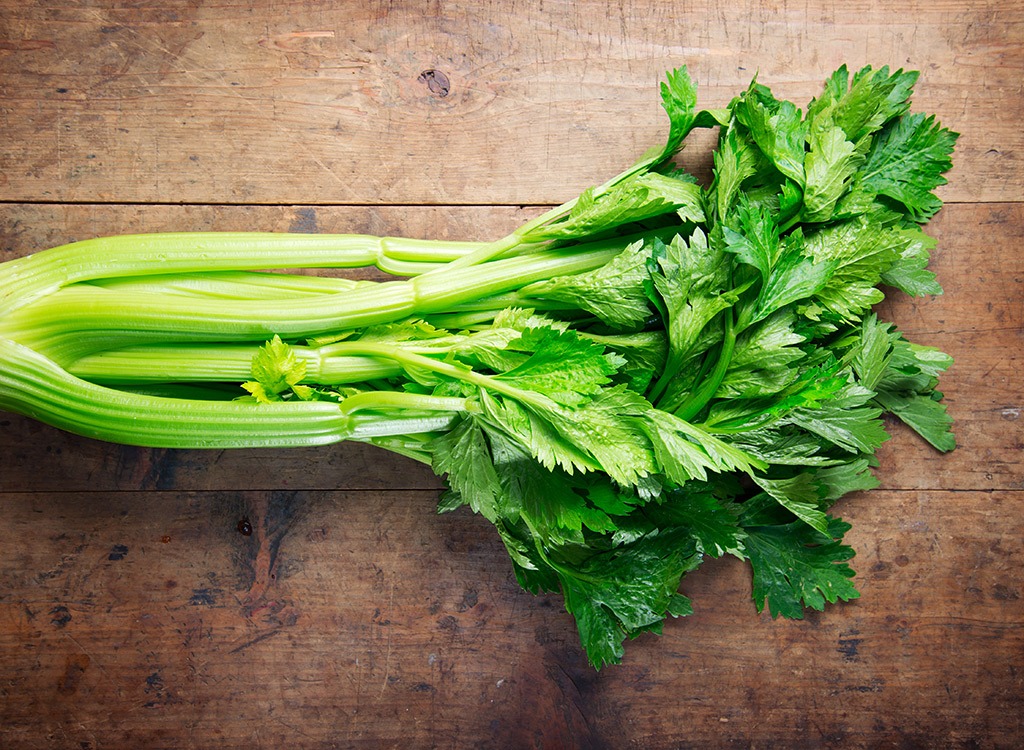 Slash the sodium in your next meal by using leftover celery, carrots, onions, and tomatoes for added flavor. "These are some of the most robust ingredients so eliminate the need for excess salt in your recipes," McClees tells us. Feeling daring and less than concerned about pungent breath? Garlic as another great way to add flavor to your meals. Even if you only have a little bit left, mince it up and use it. A tiny bit goes a long way. Need another reason to add some more garlic to your life? Eating the stuff is one of these 55 Best Ways to Boost Your Metabolism.
As the week comes to an end, make the most of that half a carrot and softened tomato by juicing them. "If you can't handle the straight juice itself, or don't own a juicer, simply blend them all and freeze in an ice cube tray," McClees says. "Use a couple cubes in your next smoothie, soup, or chili to prevent waste and add nutrition."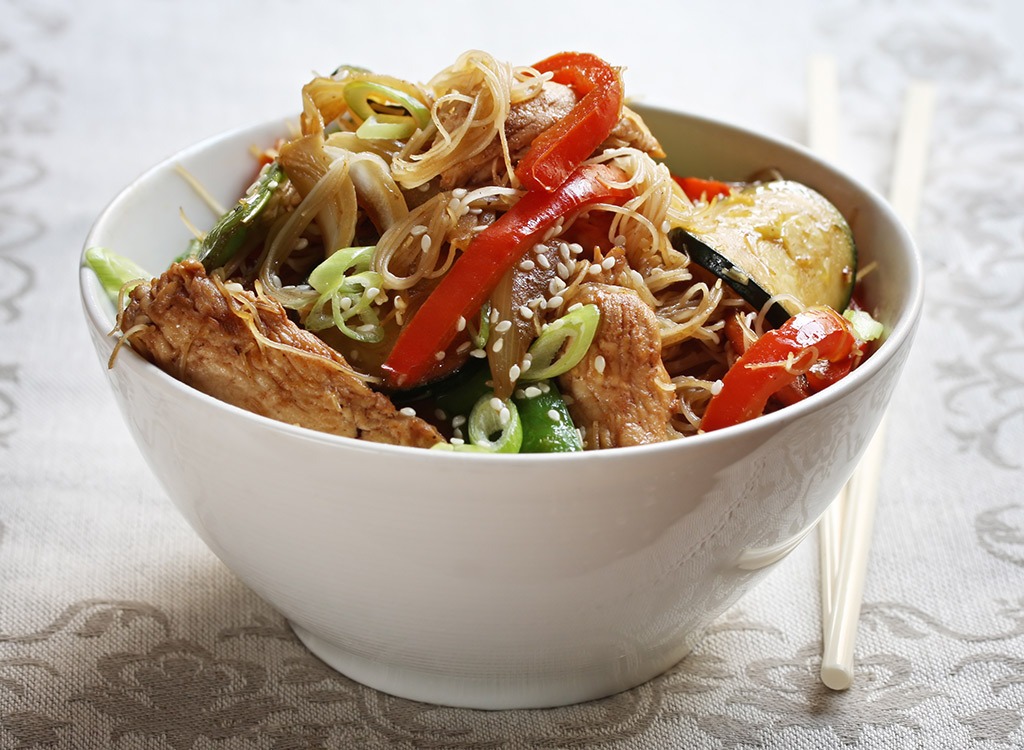 "Pasta just never seems as good reheated," says Lauren Greutman, frugal living expert and author of "The Recovering Spender." Rather than gnawing on rubbery, microwaved penne or dry elbow noodles, use them as a base for an entirely new meal. "Plain leftover pasta can be a great base for a stir fry," Greutman notes, adding, "Just add veggies, seasoning, and soy sauce." Throwing some pasta into a pan with lean meat or beans also makes for a well-balanced meal of carbs, healthy fats, and protein.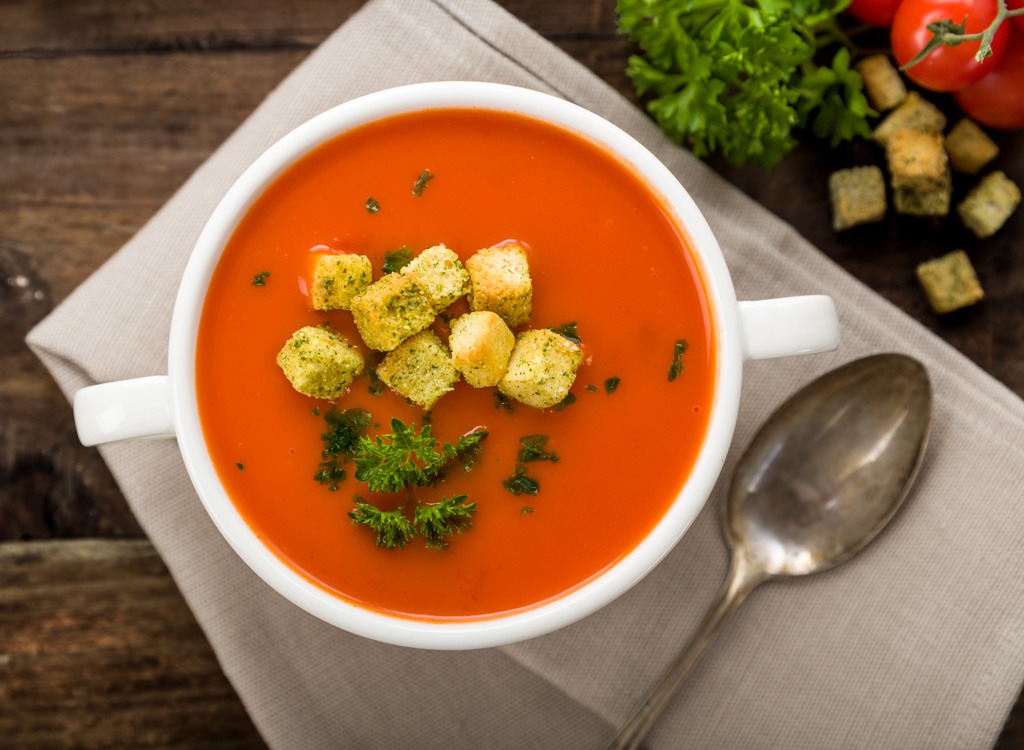 Has that loaf of bread seen better days? "Instead of letting it get moldy, toast leftover stale slices and crumble them up into shaved croutons with a food processor or grater," Greutman explains.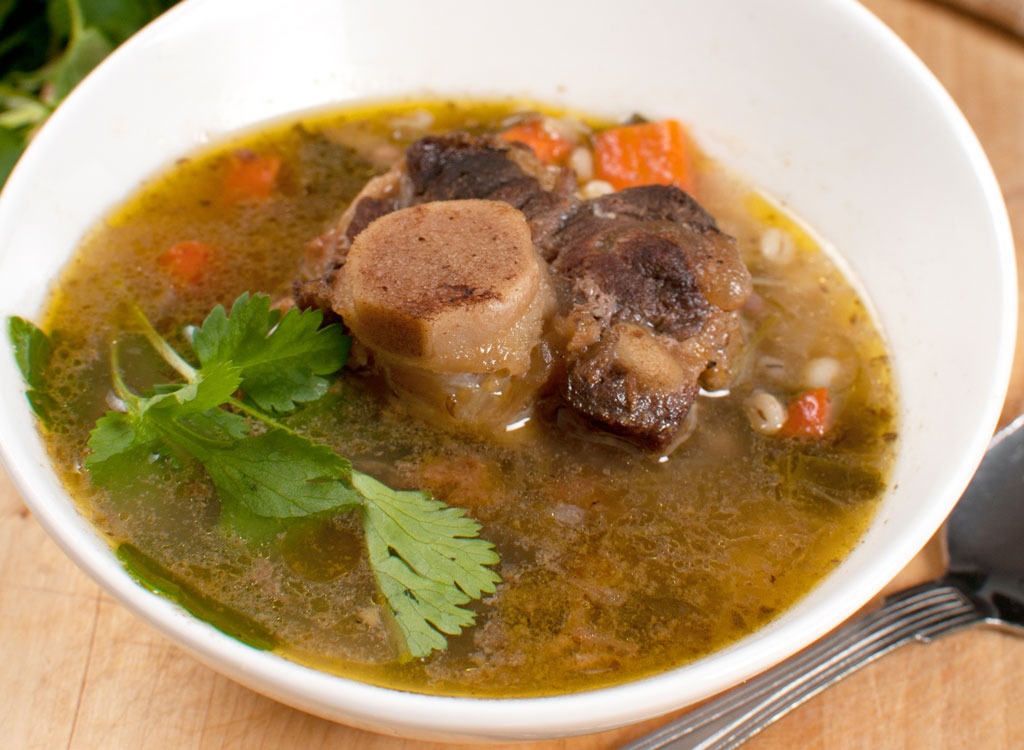 Pot roast leftovers taking refuge in your fridge? Consider make a stock with the remnants. "When it comes to any kind of roast or bone-in meat, making soup is always a great idea," says Greutman. "Add a few healthy vegetables and spices, and you've got yourself a healthy and hearty meal." For even more delicious soup ideas, don't miss these 20 Best-Ever Fat Burning Soups.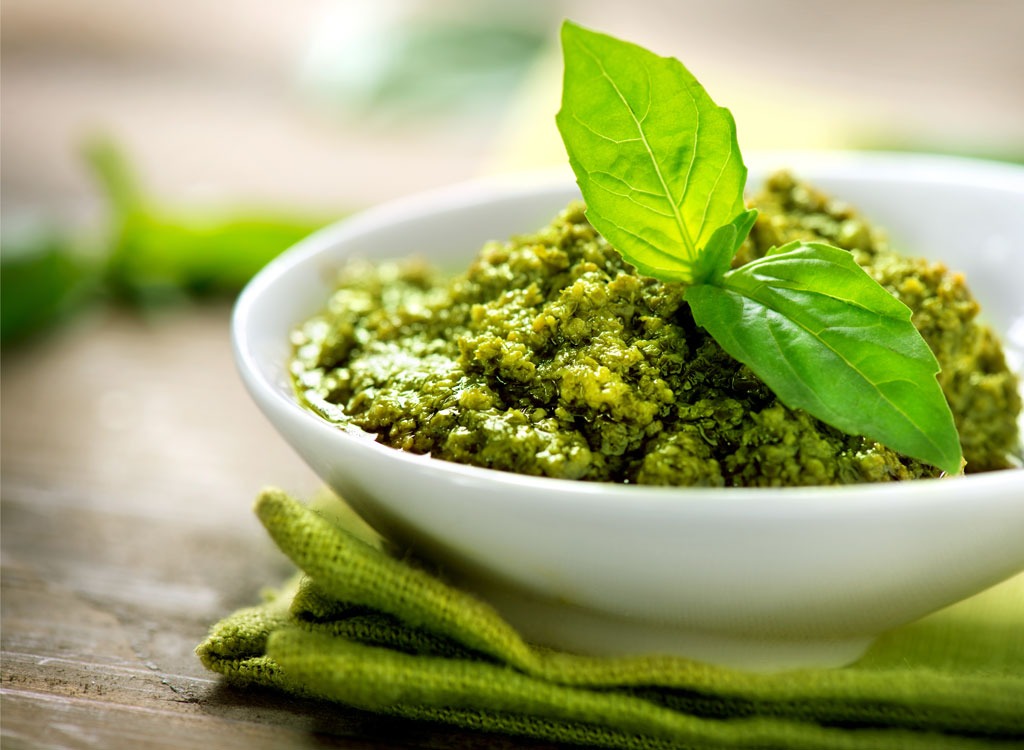 "Pesto isn't strictly related to the basil and pine nuts; any green can turn into pesto—kale, cilantro (which tastes great with sunflower seeds), parsley (which pairs well with walnuts), the sky's the limit," says Carrie Havranek, culinary instructor and food writer and editor at The Dharma Kitchen. "One of my favorite recipes calls for seasonal garlic scapes, but you can swap out for regular garlic fairly easily," she says. "Use it in pasta dishes, soups, and dips. Whatever pesto you don't immediately use, cover and freeze in ice cube trays."6254a4d1642c605c54bf1cab17d50f1e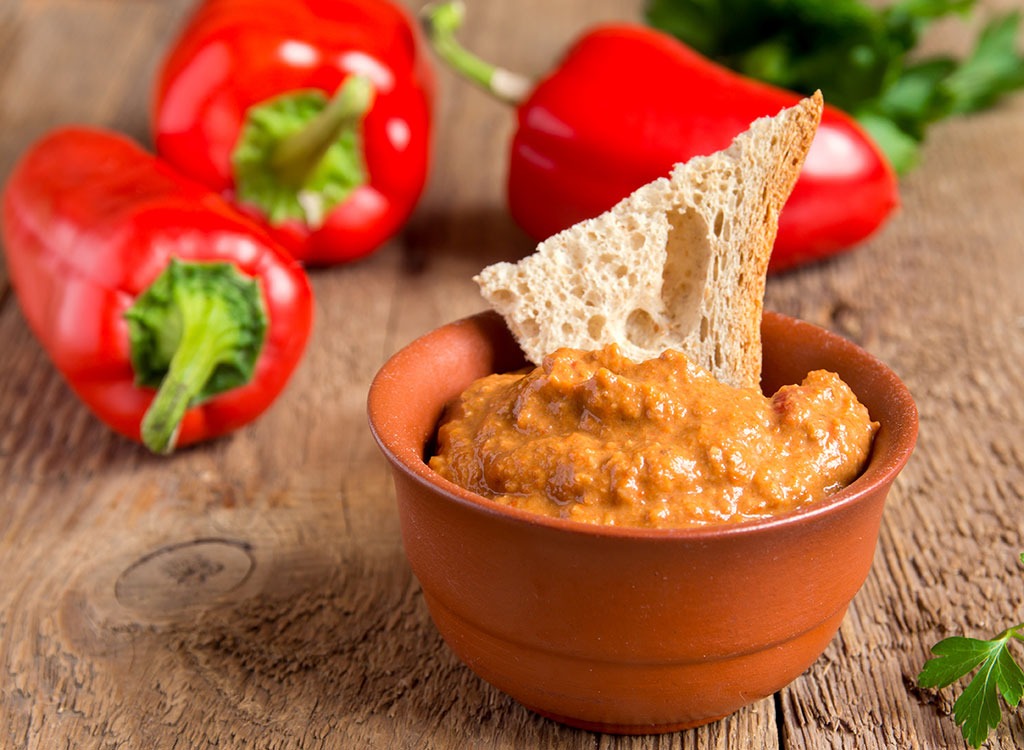 If you have leftover soft veggies such as peas or beets, consider transforming them into hummus. Dips such as this sweet golden beet hummus will fool even the most skeptical veggie eaters.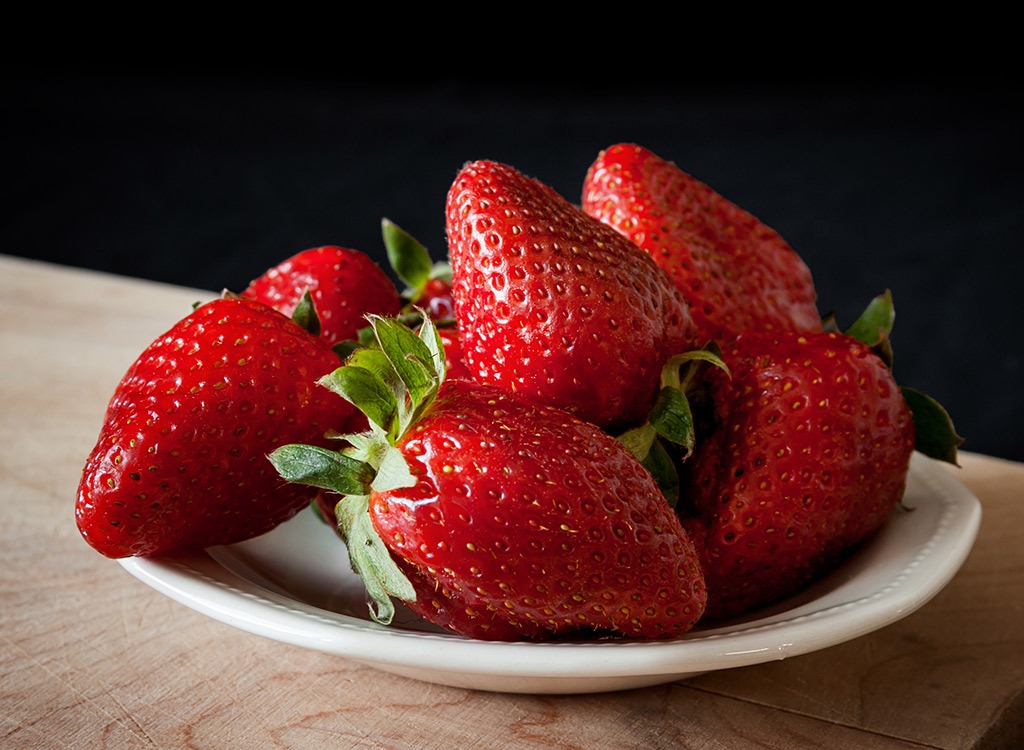 If you know you're not going to finish that pint of berries before they turn bad, freeze them in a small container for a quick on-the-go snack any time of day. Eat them straight out of the freezer or pair with an ounce of nuts for some additional substance.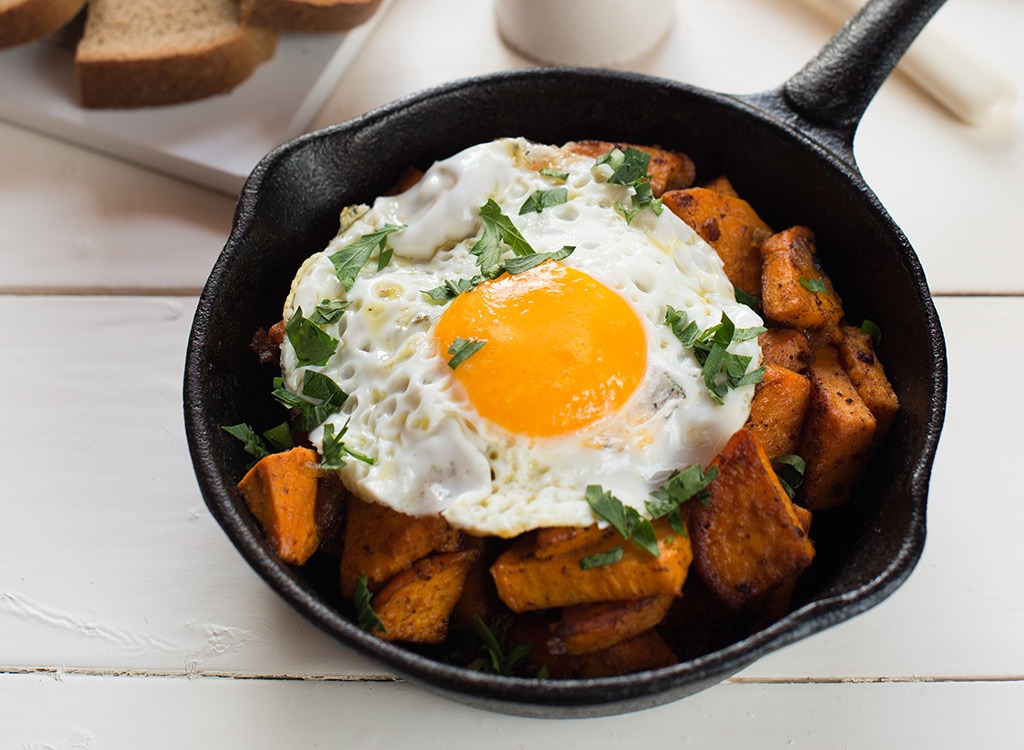 Roasted veggies, grains, and legume-based salads transform seamlessly into a delicious breakfast once you've placed a farm-fresh fried egg on top. "Anything with quinoa, farro, beans, lentils is perfect," Hayranek says. "If I have roasted veggies, I simply reheat them in a cast iron skillet with a little oil, butter or ghee. Then, I top it off with an egg."
Repurpose A Cooked Protein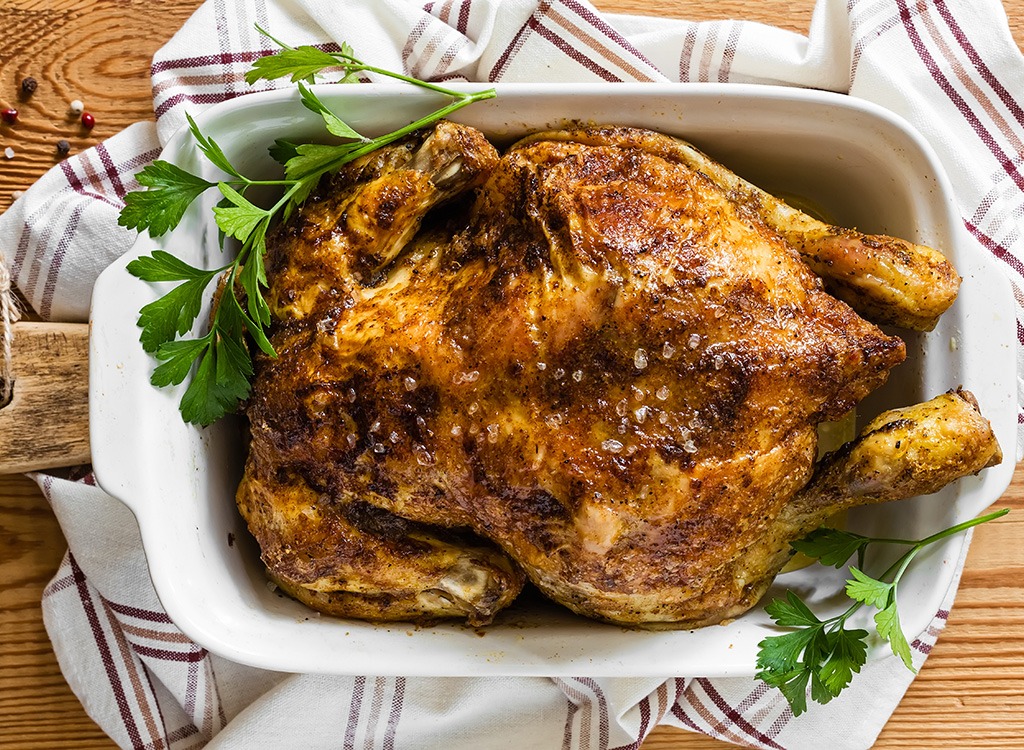 Bulking up existing items is key to reinventing leftovers. "If you have one serving of grilled sausage or chicken left, you can make it go further," Hayranek tells us. "Add leftover sausage to canned diced organic tomatoes, white beans, onions, and peppers for a whole new dish. You can even repurpose chicken by shredding it up and tossing it into a soup or taco shell." For even more Tex-Mex meal ideas, don't miss these 20 Healthy Mexican Recipes.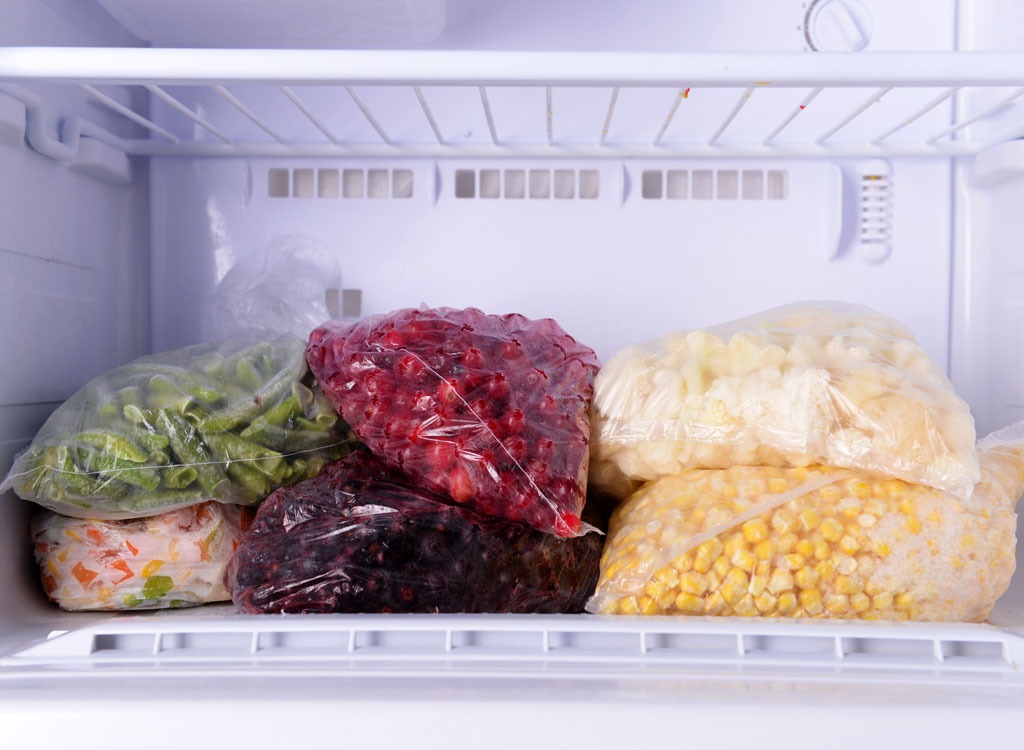 Making the most of your kitchen appliances can be a saving grace for leftovers. "I know this sounds obvious, but sometimes even the most obvious things need a gentle repeating," Hayranek says. "If you don't think you're going to eat all of that leftover soup, enchiladas, or pasta, freeze it." Sound like an idea you can get behind? The Ultimate Guide to Freezing Food can is sure to be a big help!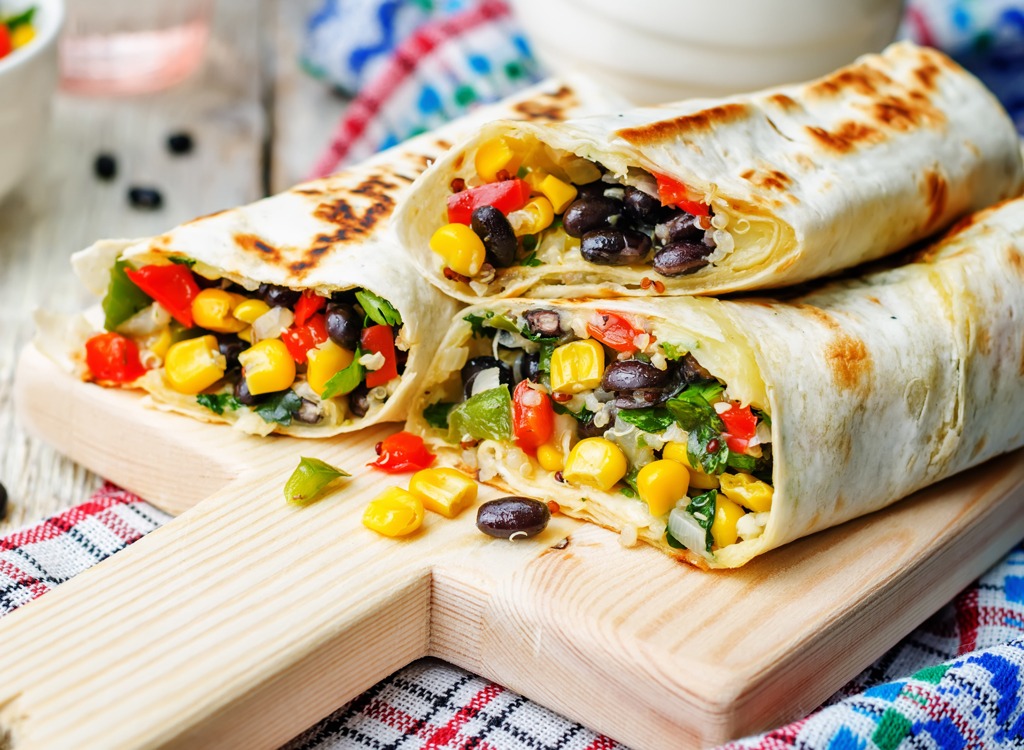 It might sound simple, but wrapping leftover protein, veggies, and sauce in a tortilla can add some new flare to an old meal. Bonus: It's easily portable and perfect for on-the-go snacking.
Turn Turkey Into A Soup Or Salad Star
Thanksgiving leftovers can get old fast, but turkey doesn't have to. Take the holiday highlight and repurpose it in a hearty chopped salad or make it the main ingredient in a noodle or turkey tortilla soup. For even more ways to makeover your leftover bird, check out our report 30 Things to Make With Leftover Turkey.