9 Genius Tricks for Cutting Carbs You've Never Tried
Ditch the extra serving of carbohydrates by trying some of these low-carb swaps!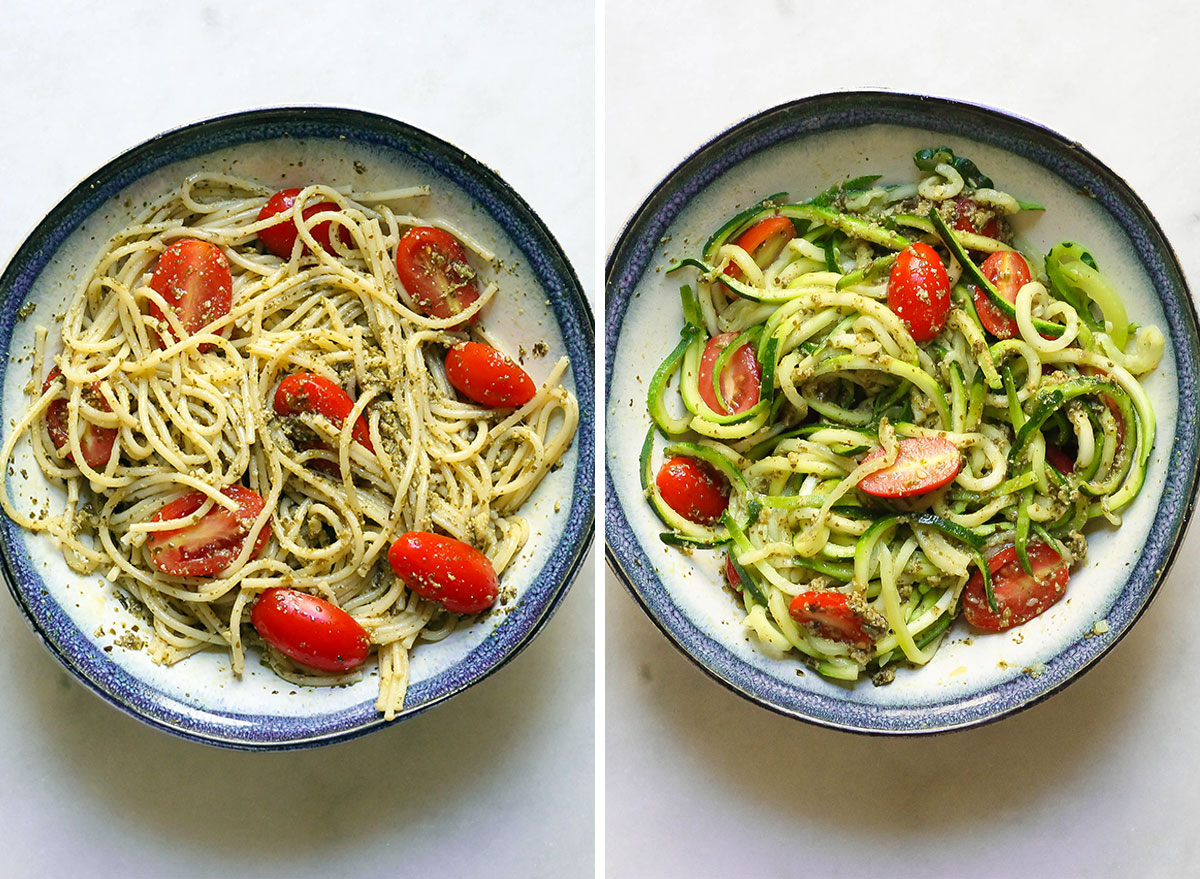 While having carbohydrates in your diet isn't a bad thing,  if it's something you're trying to cut back on, it can sometimes feel like enjoying a meal without a starch is nearly impossible. However, thanks to some clever swaps for low-carb meals, it doesn't have to be!
From low-carb appetizers to low-carb comfort foods, the list below will show you how you can enjoy some of your favorite dishes without racking up the calories in one sitting.
Here's how to make some of your favorite snacks low-carb—perfect for those who are attempting the keto diet!
Swap crackers for pepperoni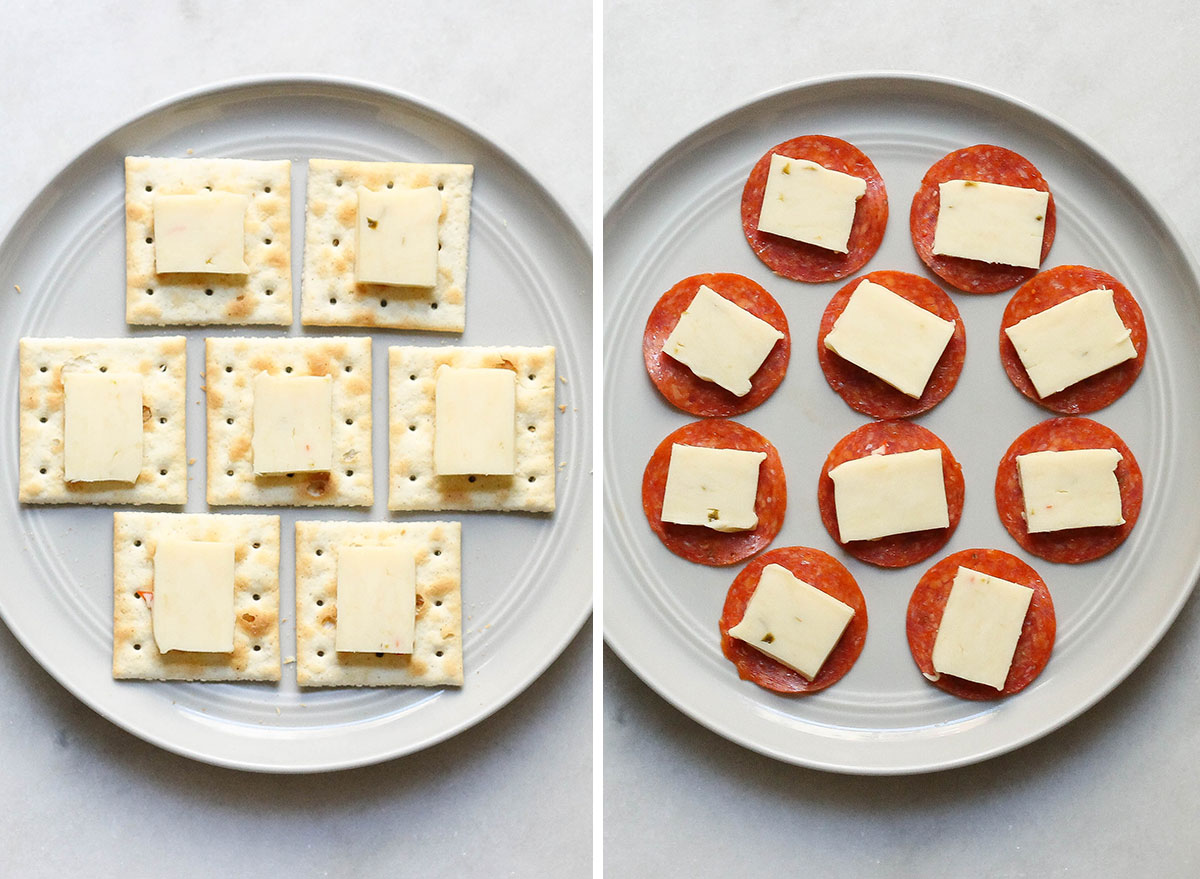 While cheese and crackers are a classic appetizer and even after school snack, it doesn't always have to be so heavy in carbs! Swap out the crackers with slices of pepperoni for an even bigger burst of flavor.
Swap breaded tenders for wings
6254a4d1642c605c54bf1cab17d50f1e
Diving into a basket of chicken tenders sure brings joy, but the way you feel after consuming all of that breading doesn't. Swap them out for a basket of buffalo wings, which are usually not breaded and incredibly low in carbs. It's the low-carb comfort food of your dreams!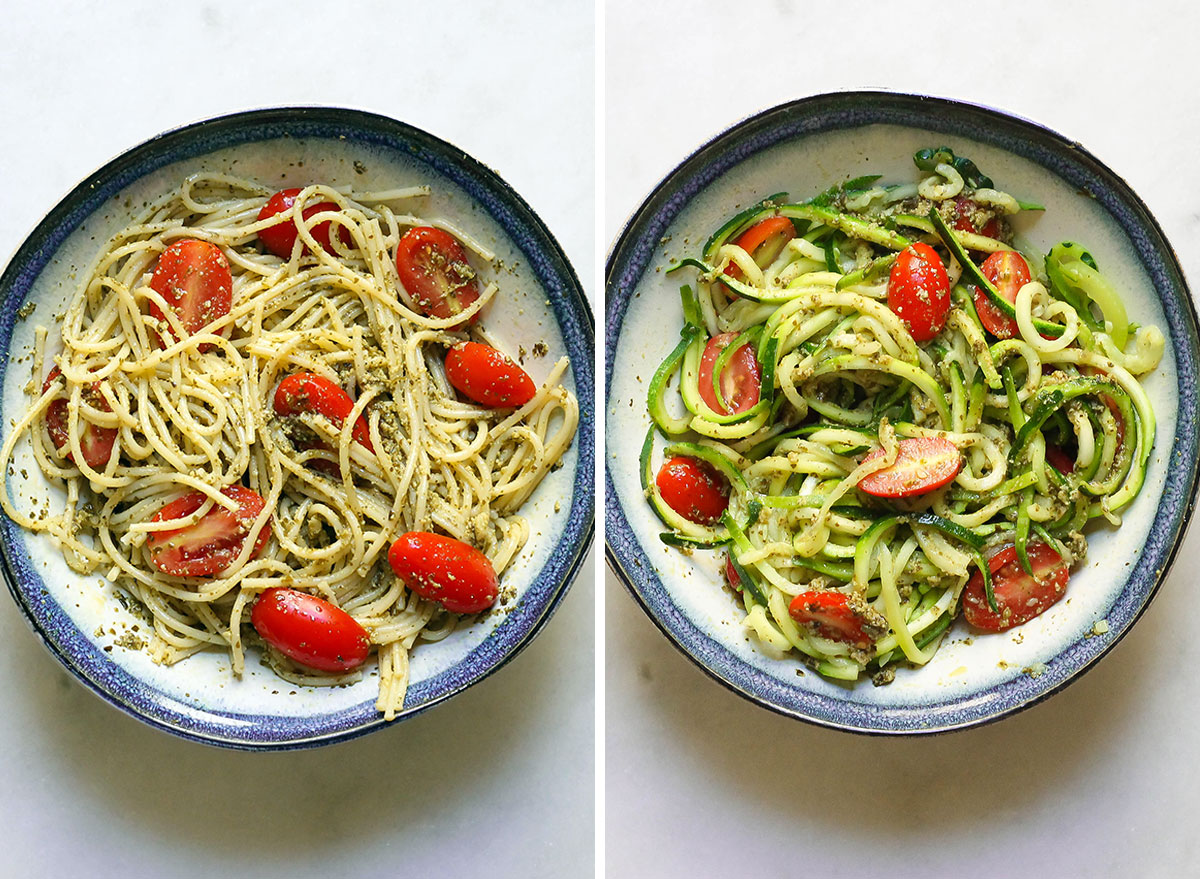 Just because you're craving a bowl of Alfredo doesn't mean you have to consume so many cups of pasta. You can get the same delicious flavor by simply swapping it out with some zucchini noodles, popularly known as "zoodles." Or if you're not a fan of zucchini, try another spiralizer recipe for a variety of low-carb meals.
Swap chips for veggie sticks
Chips and salsa is an easy dish to serve to a crowd, but the chips can add up those calories quick. Swap them out with some vegetables that are easy to dip instead, like celery or carrots.
Swap lasagna for eggplant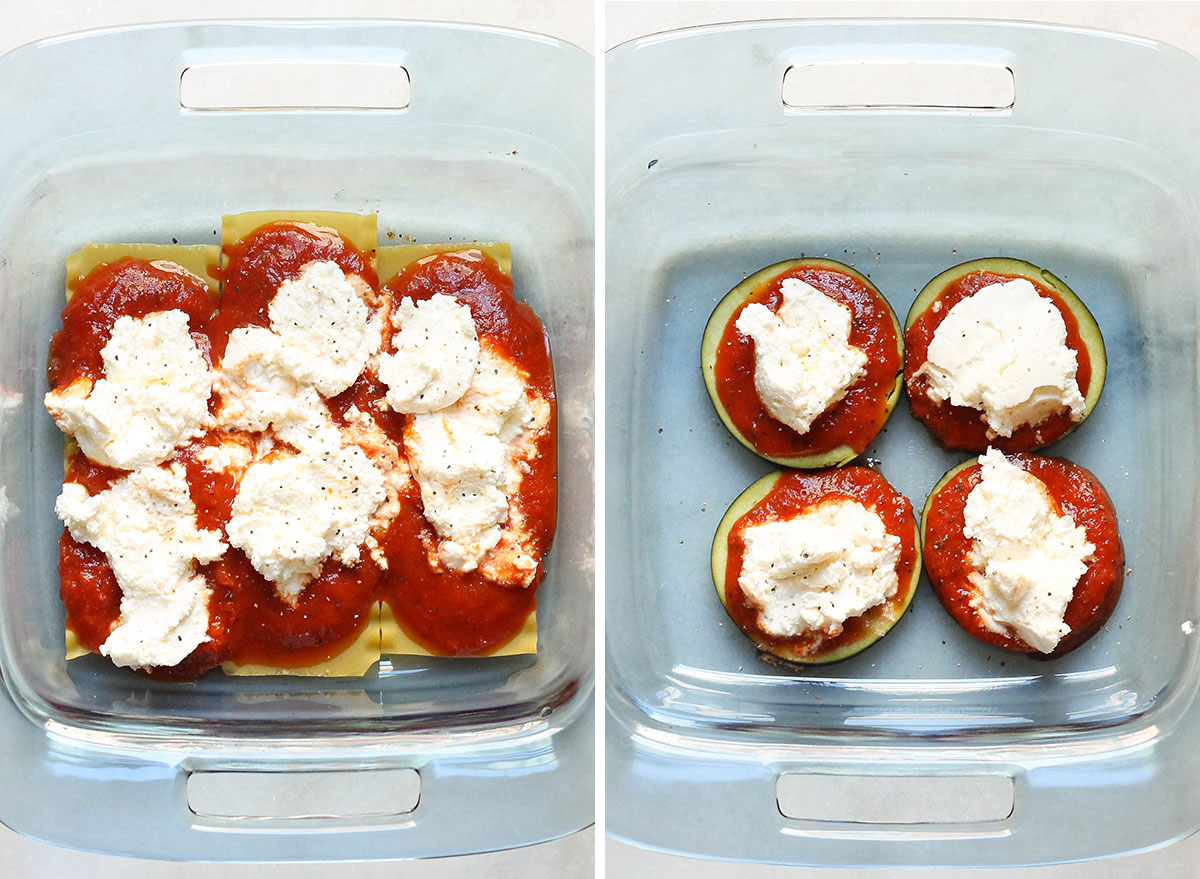 Looking to make some lasagna for dinner tonight? That doesn't mean you have to always use the noodles! Swap them out with thin slices of eggplant instead. Before layering, you'll want to cook the eggplant slices on a sheet pan (covered with parchment paper) at 400 for 5 minutes.
Swap rice for cauliflower rice
If you're looking for a stir fry but would rather skip the rice, swap it out for some cauliflower! Making cauliflower rice is much easier than you think—and it makes so much of it. You can cook up numerous low-carb meals by simply swapping out the rice with cauliflower.
No need for the extra starch if you can wrap your sandwich fillings in lettuce, right? Ditch the whole wheat wraps and use large leaves of Iceberg lettuce for a lettuce wrap instead.
Yogurt and granola is an easy morning breakfast grab, but that granola can be sneaky in terms of your carbohydrates intake. Save yourself the carbs (and the calories) but swapping it out with some nuts instead. Just be careful to measure our your nuts—those calories can add up quickly, too!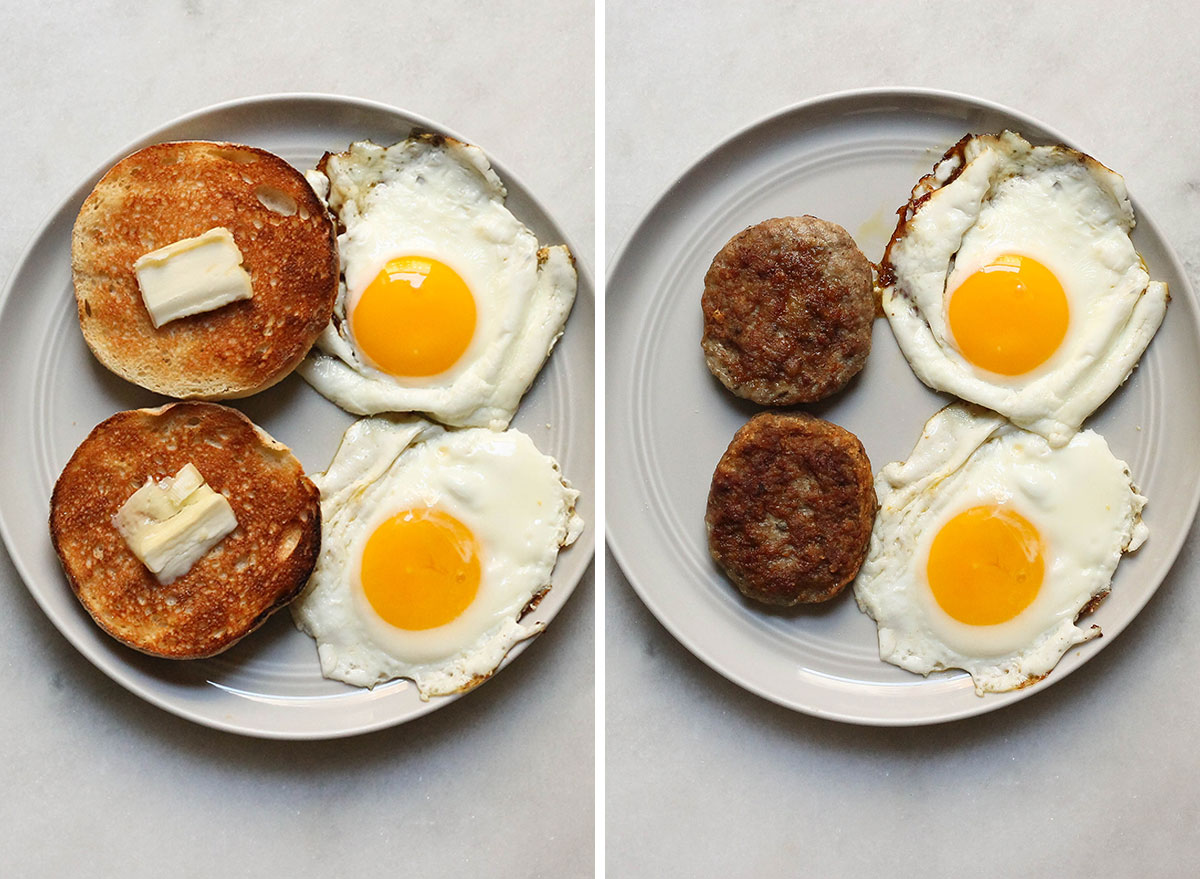 Eggs and toast is another classic breakfast staple, but it's a combo that doesn't work for those trying to stay low carb. Replacing your toast or English muffin with some breakfast meat instead, such as sausage patties or strips of bacon, is an easy switch.