#1 Lowest Quality Menu Item at a Steakhouse, According to a Chef
You may want to consume this delicious dessert in moderation.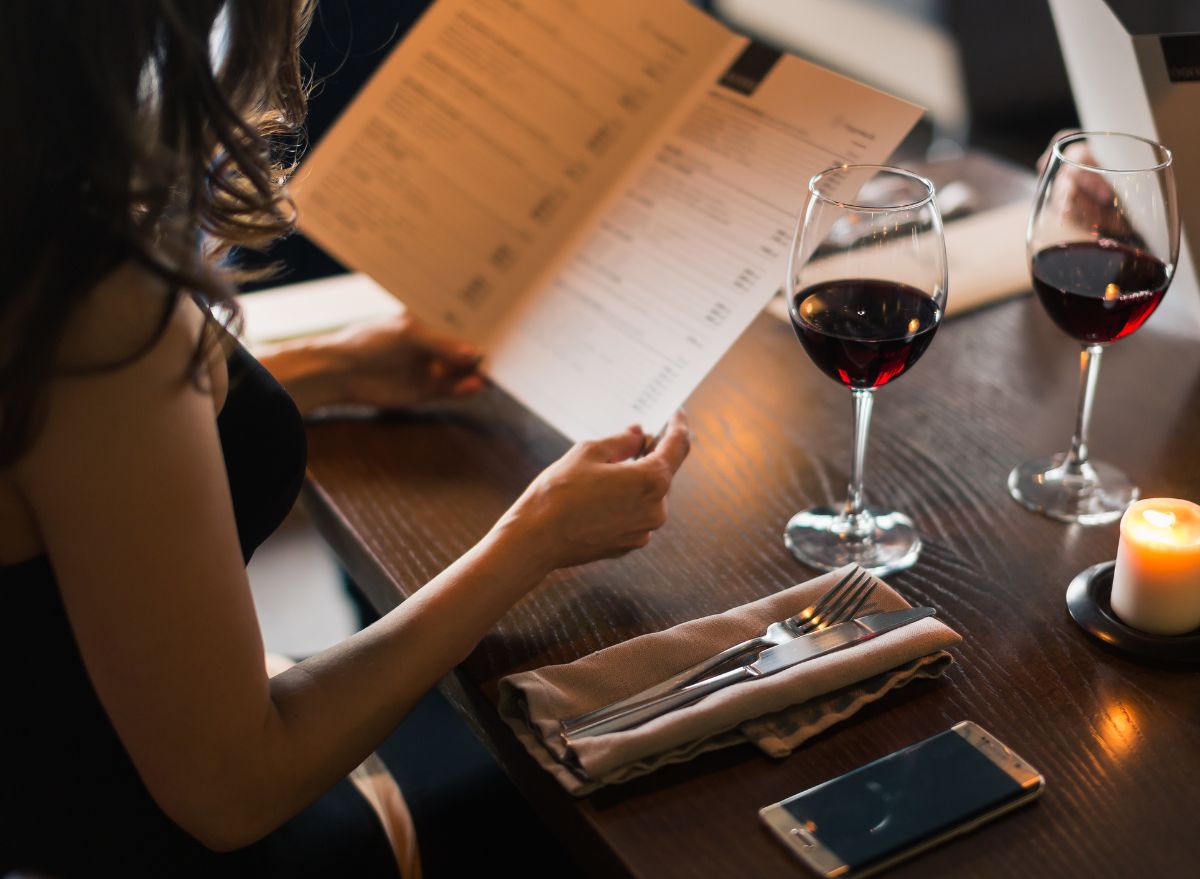 You go to a steakhouse to get deliciously good steak. That's what steakhouses do really well and is why customers pay the big bucks for a steak dinner. However, not all food options on a steakhouse menu are of the highest quality. For example, some dinner dishes, appetizers, and dessert options are full of empty calories and very little nutritional value.
To learn more, I spoke with a certified chef and weighed in with my own restaurant knowledge (I taught at a culinary school in New York City for over 10 years) to determine the lowest quality menu item at a steakhouse.
Registered dietitian and chef Abbie Gellman, MS, RD, CDN says that one of the lowest quality menu items you can order at a steakhouse is a chocolate lava cake.
But is the delicious lava cake something you need to avoid at all costs? Read to learn more, and for extra tips on healthier items to order at your next restaurant visit, read The Best Dishes To Order at a Steakhouse.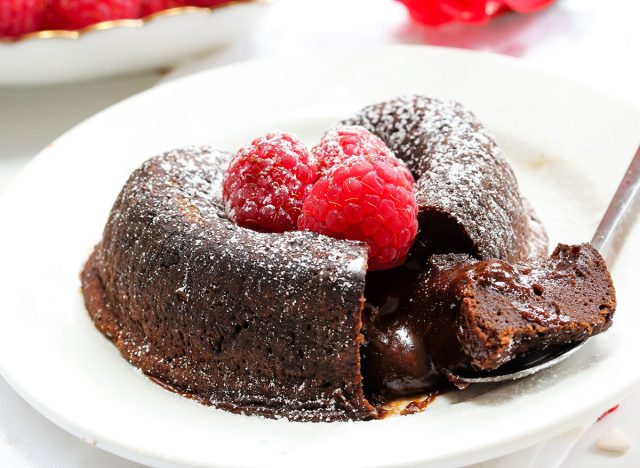 "This dessert often contains large amounts of butter, sugar, flour, and cream, especially in a restaurant setting. Restaurants typically serve portion sizes that may be double, triple, or quadruple what a normal portion size should be," explains Gellman, who says that at home the portion for a lava cake may be something like 3-ounces compared to the common 6 or 8-ounce portions at a steakhouse.6254a4d1642c605c54bf1cab17d50f1e
Recalling my experience teaching at a culinary school in New York City, I certainly agree with Gellman on the low quality of most steakhouse lava cakes. The chefs at school tend to teach that fat equals flavor, and lava cake is definitely brimming with fat from the butter, which equals extra calories. That's why it's so delicious, of course!
You may want to save this dessert as a "sometimes" treat
Although lava cake is delicious, is this a menu item you should steer clear of completely? Both Gellman and I agree that you don't have to avoid it forever, but everything should be consumed in moderation. This means the lava cake is really better as a "sometimes" treat.
Gellman suggests, "If you know you'd like to have dessert, perhaps skip the bread basket and choose sides that are vegetable-heavy, avoiding menu words like 'creamed,' 'fried,' or 'battered.' When you order your vegetable sides, it's a good idea to stick with grilled or sautéed if you can."
I too am a big advocate for pre-planning meals and recommend checking the menu online before heading out to eat, especially if it's to a special place like a steakhouse. You can then decide which items you want to splurge on and balance that out with the remainder of the meal. "And if you're eating with someone else," says Gellman, "you can also try splitting the dessert to help with those portion sizes."
Toby Amidor, MS, RD, CDN
Toby Amidor is an award winning dietitian and
Wall Street Journal
best-selling cookbook author who believes healthy and wholesome can also be appetizing and delicious.
Read more about Toby