5 Major Mistakes You're Making When Going to a Restaurant
Here are five things you should stop doing while dining out so that everyone involved remains safe.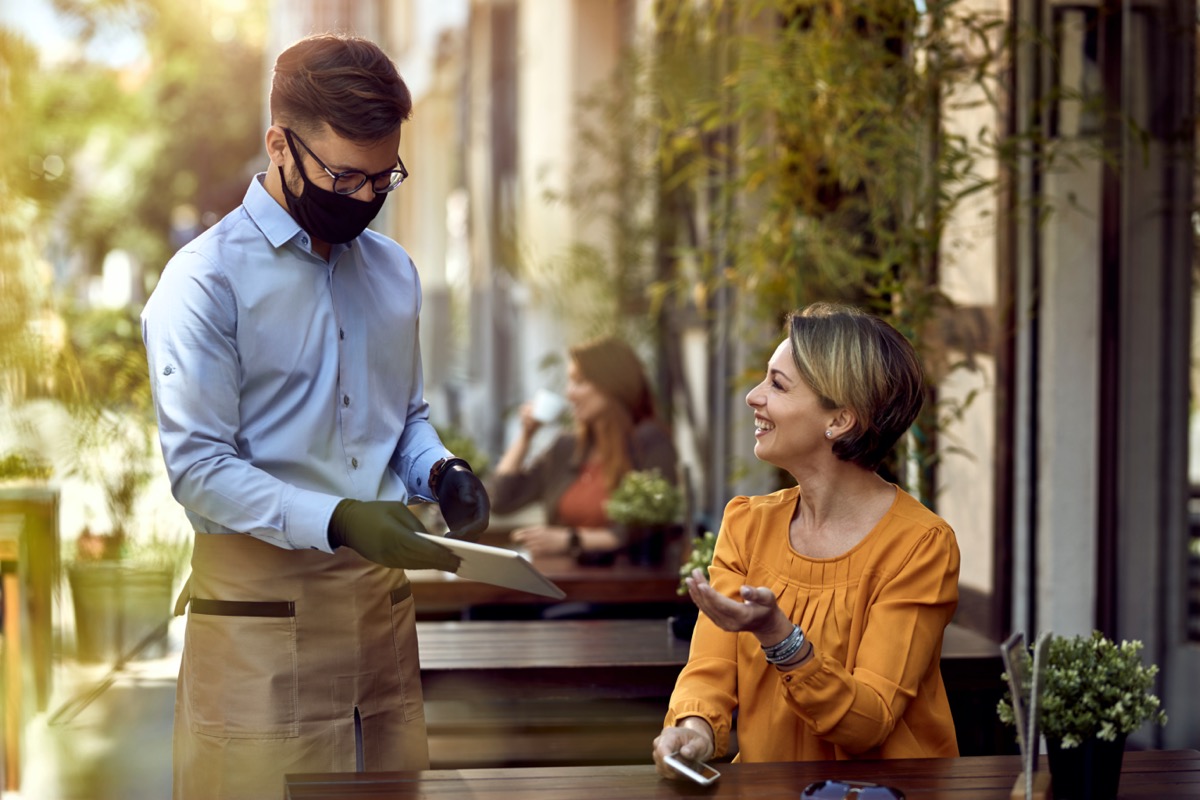 Restaurants are doing their absolute best to give guests the best dining experience possible during these trying times. However, this is almost impossible for staff to achieve when customers aren't cooperating with them.
Several states are reversing restaurant reopenings in response to a spike in cases, and more often than not establishments that are still operating are fighting to remain open. But, this largely depends on whether or not customers are willing to comply with rules restaurants have made in order to ensure staff remain healthy and safe.
Below, you'll see five mistakes you're making when going out to a restaurant.
You're not…
Wearing a mask into a restaurant.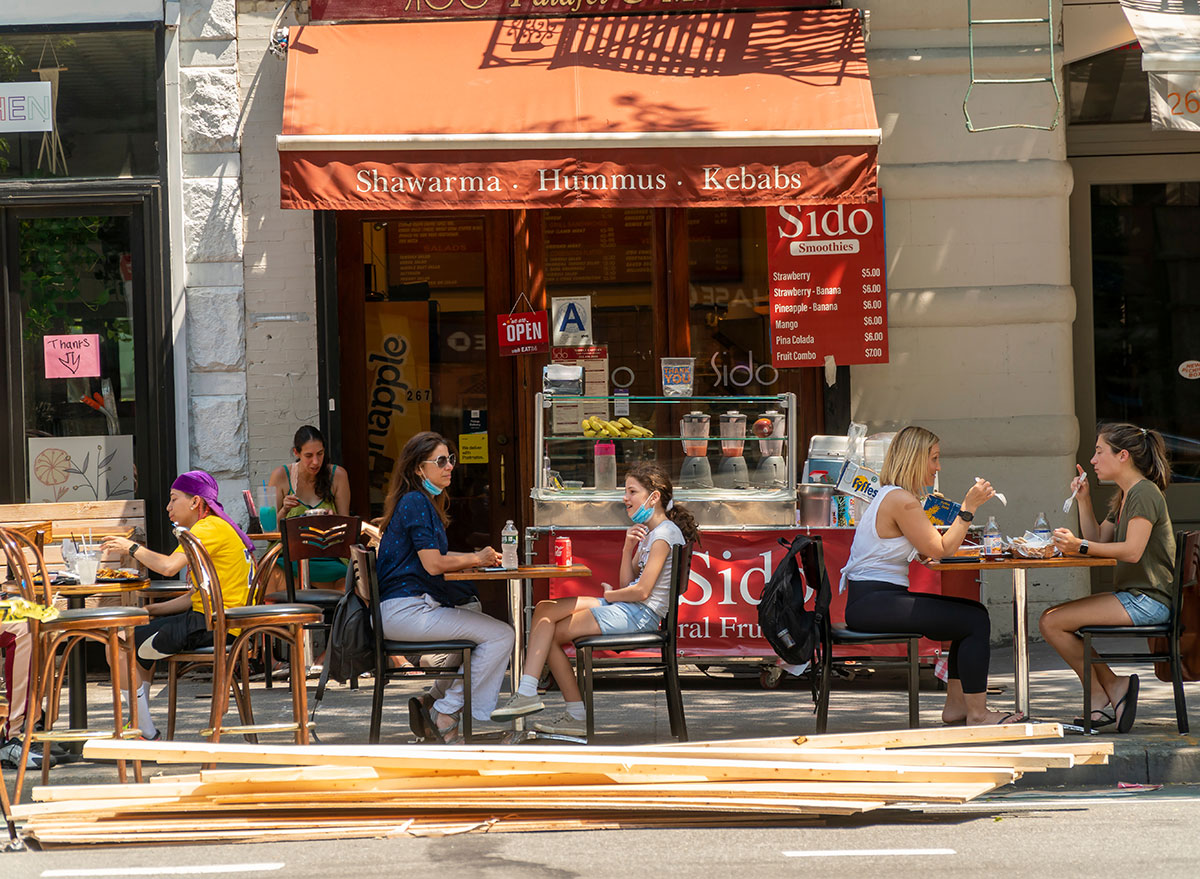 In San Francisco, it is now legally required for patrons dining outdoors to wear face masks except for when actively eating or drinking. Again, that's for outdoor dining. In many other cities, restaurants have put signs up or written on chalkboards "please wear a mask" when entering and roaming around the facility.
Servers from California to Florida have reported they have encountered multiple customers refusing to wear a mask while dining both indoors and outside. A server in Burlington, Vermont told HuffPost that after she asked a diner to wear his mask as he walked past tables toward the restroom, he turned away and said, "This is fucking bullshit."
Management at West Egg Café in Atlanta, Georgia got so tired of guests not complying with social distancing rules and ignoring their suggestions on wearing masks upon entering, that they will now turn away patrons who try to come in without a face covering.
The bottom line is this: Wearing a mask when coming into a restaurant—and even as you wait for your meal to arrive—is a sign of respect to both the restaurant staff and other diners. This is especially the case now with new research suggesting that coronavirus is airborne, meaning that places like restaurants could be a breeding ground for COVID-19.
Tipping servers more than you normally would.
One of the worst mistakes servers said they have experienced at reopened restaurants is a drop in tipping. One server who works at Mac Daddy's in Cross, South Carolina said that she recently received a $5 tip on a $100 tab because the customers were not happy with the new restrictions.6254a4d1642c605c54bf1cab17d50f1e
"Customers have not been tipping well at all," she said. "I've worked the hardest I ever have as a server and I'm making the least amount of money I could imagine. [I'm] barely able to pay bills just so I can be berated by people who don't take my health seriously."
According to a survey by the NYC Hospitality Alliance, 75% of restaurants and bars couldn't afford to pay their full rent in the month of June, which is why Grubstreet suggests diners tip at least 50%.
Calling members of Congress to advocate for better working conditions.
One of the most effective ways of making change is by relentlessly contacting people who have the power to make a difference. Randy Cohen, author of "Be Good: How to Navigate the Ethics of Everything" told HuffPost that if a diner sees that restaurant staff are not being taken care of properly during this time, it's that person's job to notify someone in power who can make sure that changes immediately.
"Are you writing to your congressperson demanding decent conditions for workers? You have to do that," he said.
STAY INFORMED: Sign up for our newsletter to get the latest coronavirus foods news delivered straight to your inbox.
Staying longer than the suggested dining time.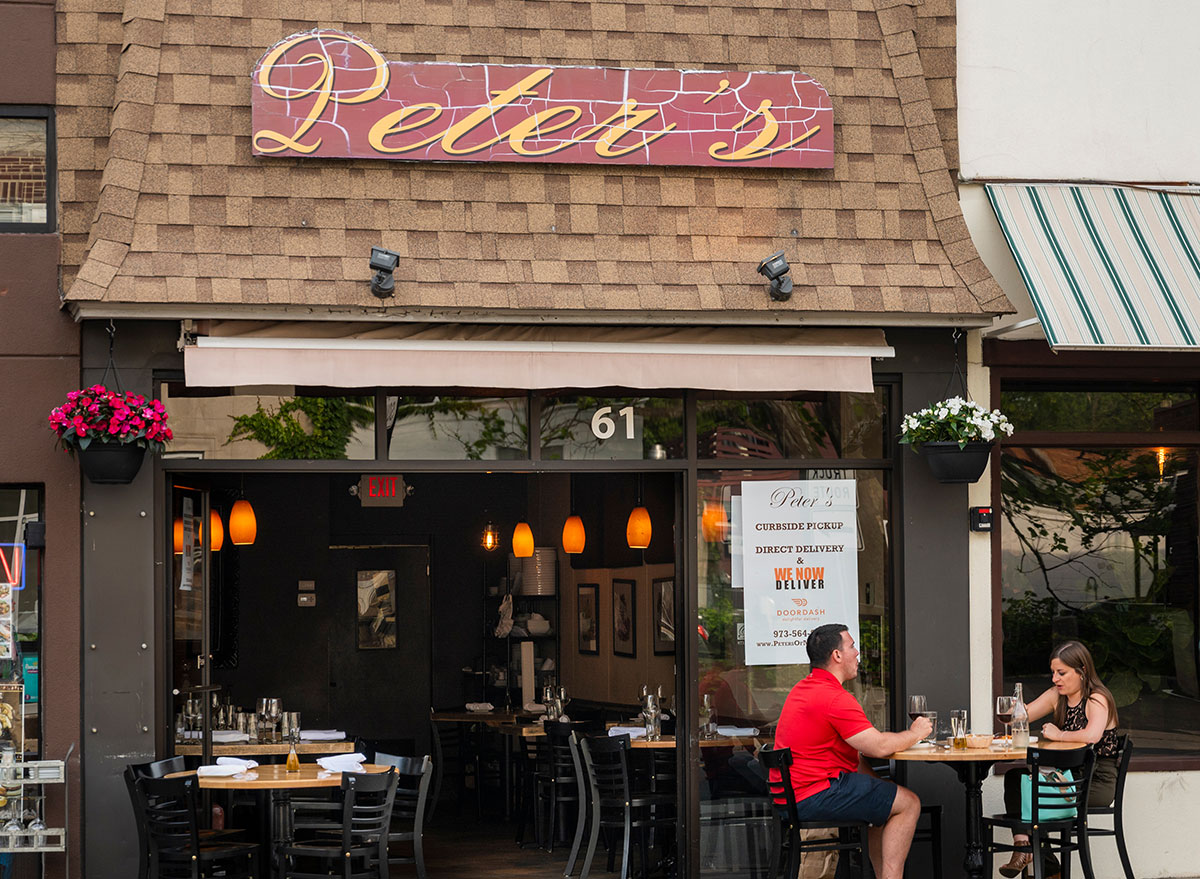 If a restaurant asks you to only stay for 45 minutes, do your part and comply. There's no need to stay longer than it takes to finish your meal. Also, avoid becoming impatient with servers. As Tanner Agar, owner of Rye restaurant in McKinney, Texas said to Today, "Our entire industry had to change business models and the rules are constantly being rewritten," and, "We want you here—it's literally our career to serve you, but please, cut us a break."
For everyone's safety, get in, be polite, and then kindly get out.
Reporting restaurants that aren't abiding by coronavirus rules.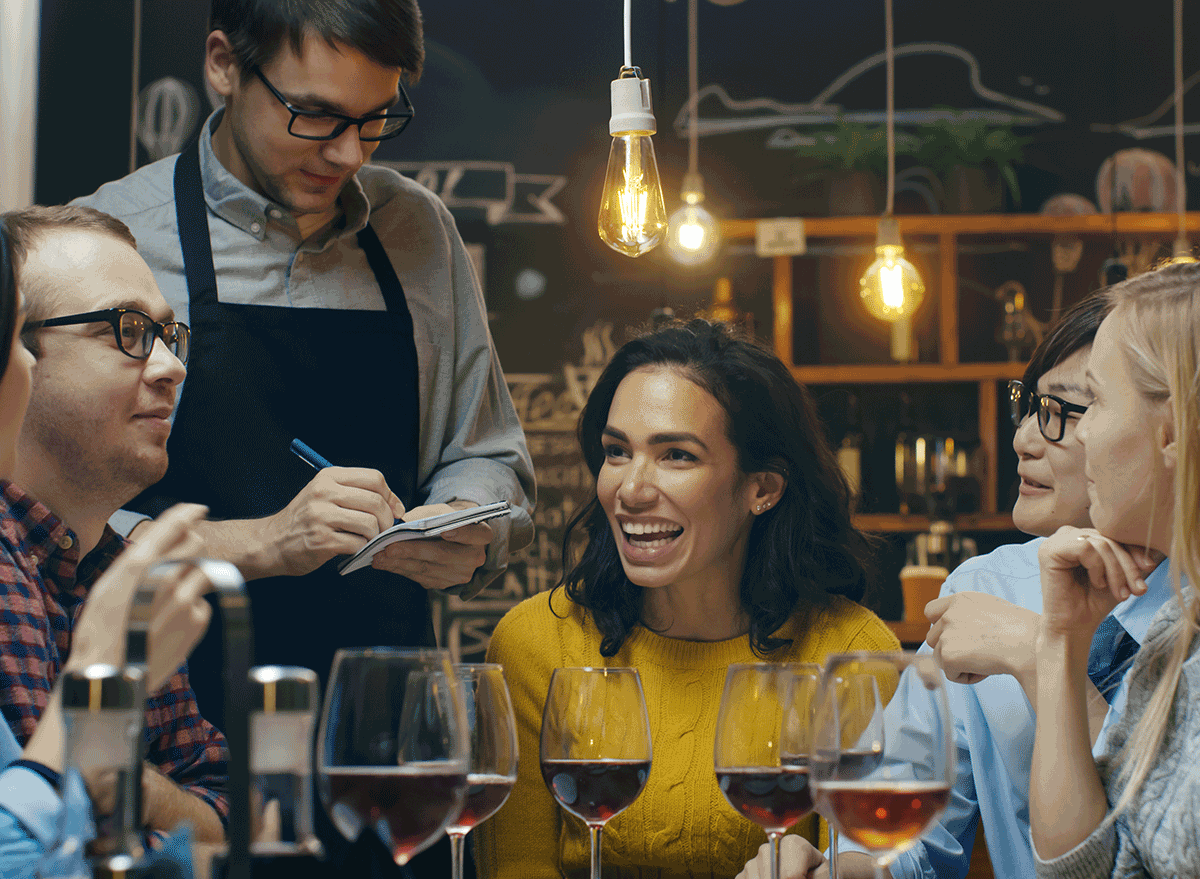 There are some restaurants across the U.S. that are blatantly disregarding all of the CDC's guidelines and not requiring servers or cooks to wear masks, let alone encourage customers to have them on. For example, Basilico's Pasta e Vino in Huntington Beach, California posted a graphic on Facebook of two masked faces with a red circle and a line drawn through it with the caption #nomasksallowed. If you see an establishment outspokenly refusing to adhere to coronavirus rules, it's imperative to report them. Make sure to read up on This Is Exactly How You Report a Restaurant That Isn't Following CDC Guidelines so you know exactly who to call or email.