One Major Side Effect of Drinking Beer, Says Dietitian
Your favorite beer might lead to some major discomfort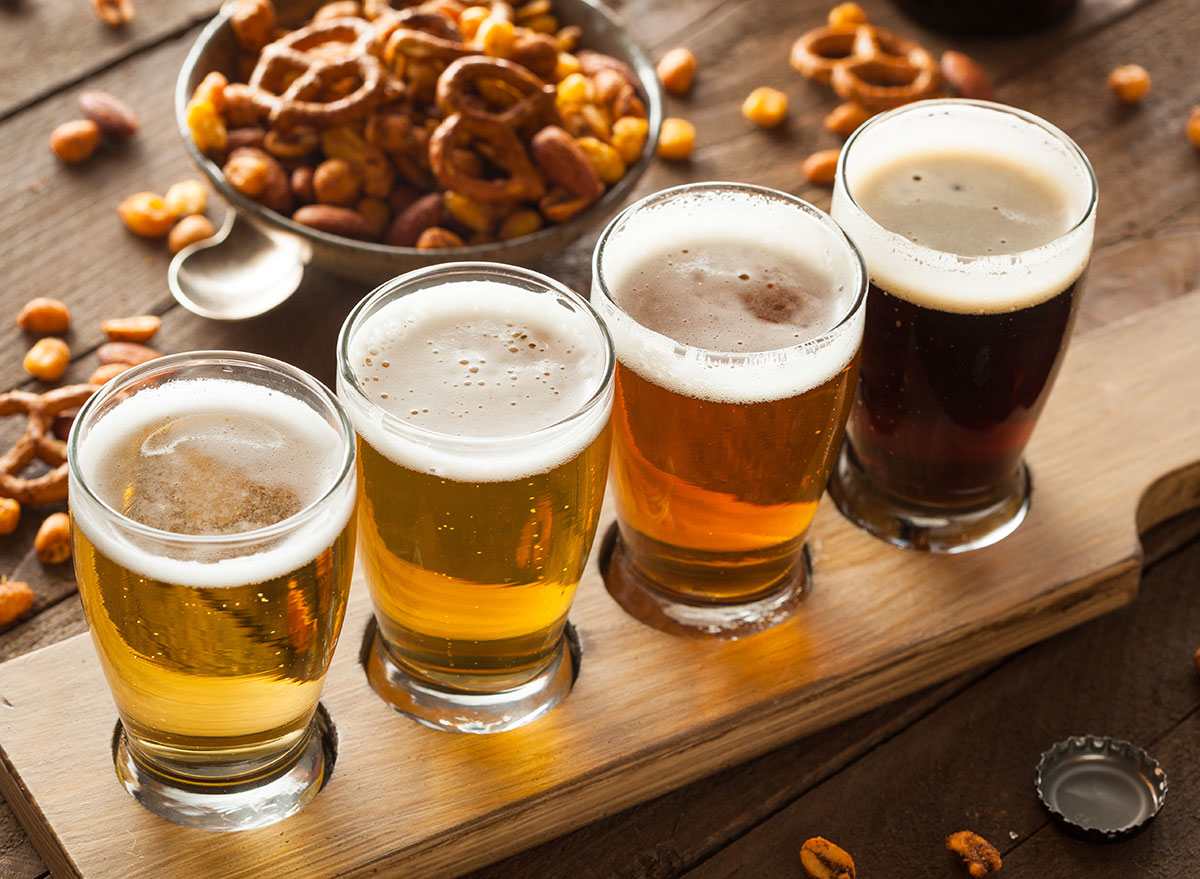 We're crazy about beer, especially as the warm weather carries on. It's an affordable, delicious drink to bring to any party or get-together, and there are plenty of light beer options out there to keep the calories low.
We've heard a lot about how beer can be heavy in calories, especially from carbohydrates. But what about other potentially negative aspects of drinking beer that we should look out for? Well, according to registered dietitian Laura Burak, MS, RD author of Slimdown with Smoothies and founder of Laura Burak Nutrition, one of the major side effects of drinking beer is feeling bloated.6254a4d1642c605c54bf1cab17d50f1e
How does beer make us bloat?
If you've ever felt bloated or gassy after drinking beer, there's a reason! "Beer, like other carbonated beverages, can make your belly bloat from releasing carbon dioxide gas into your body," says Burak.
We need a certain amount of natural gas in our GI tract on a normal basis, like oxygen, hydrogen, and carbon dioxide. These gases keep our digestive system working properly and allows for the building of natural bacteria that breaks food down.
However, when we have an excess amount of any of these gases, like added carbon dioxide from carbonated beverages, we can experience uncomfortable amounts of bloating. And not only bloating, but the carbonation can lead to excess gas and burping, things that aren't too fun around your group of friends at the summer BBQ!
The carbonation in beer is a prime example of something that can lead to excess carbon dioxide, and it can happen regardless of how much you actually drink. "Everyone is different regarding how much it takes to have that bloating effect," says Burak, "but for me, depending on the type of beer, it can take just one!"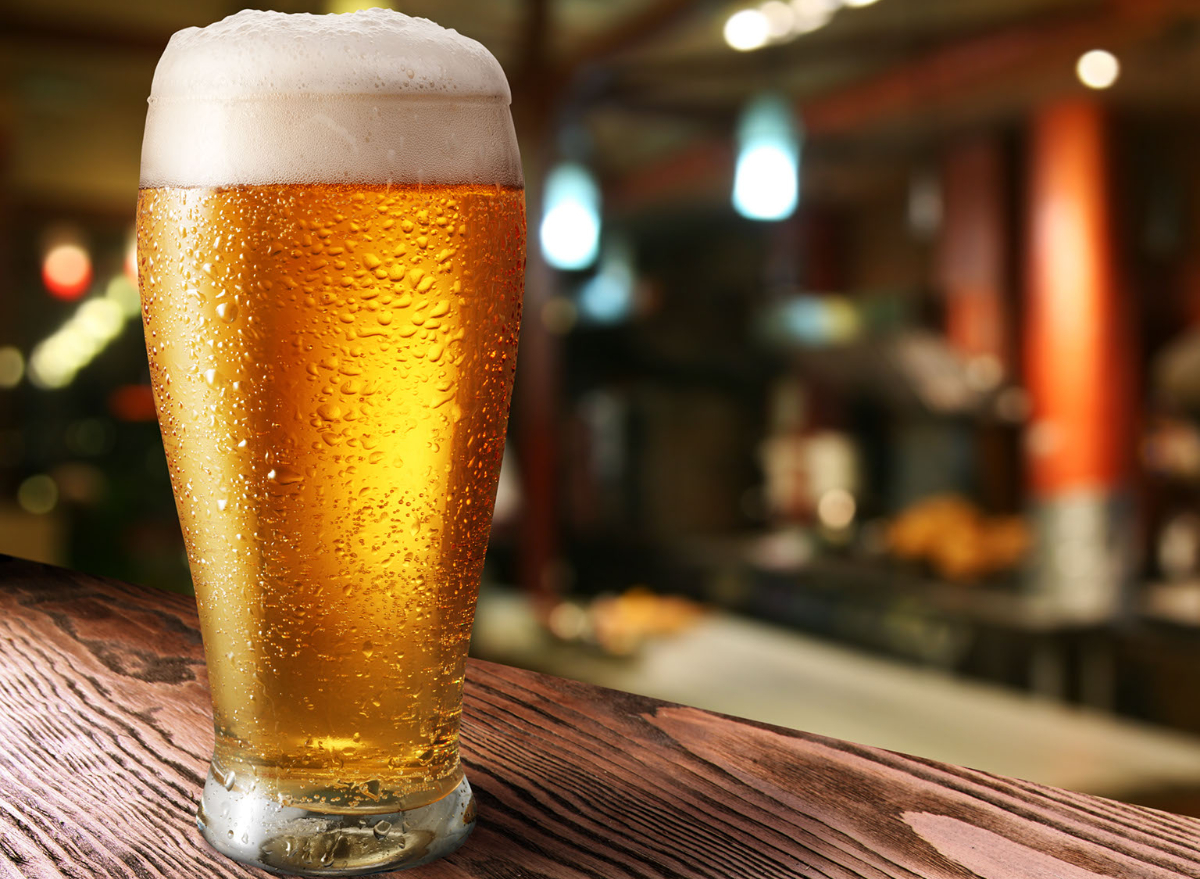 Other ways alcohol can lead to bloating
Aside from the carbon dioxide, alcohol can cause bloating for another common reason. According to an Alcohol Research review, consuming alcohol on a regular basis can lead to intestinal inflammation over time, which would create bloating and weight gain along the stomach area.
This is caused by a disruption of the gut microbiota, and this inflammation can lead to organ issues if it turns chronic.
READ MORE: Worst Drinking Habits for Inflammation, Says Expert
The takeaway on beer bloating
The main takeaway here is that alcohol is completely fine when consumed in moderation, but beer might have an uncomfortable side effect for some.
If you become bloated and experience stomach pain when you drink beer, it could be because of the carbonation. If this happens to you, you might want to try reaching for another type of drink next time.
Burak believes that even though you might feel some bloating, beer can actually be one of the better choices for alcoholic drinks. "A bottle or can of beer is one of my top choices for a healthier alcoholic beverage because it's portion-controlled," says Burak, "and due to the carbonation, beer can actually fill you up more than other happy hour options so you're less tempted to keep the drinks flowing past one or two bottles."
For more healthy eating news, make sure to sign up for our newsletter!
Read this next: