5 Healthy Habits Sophia Bush Swears By
The actress and activist shares how she leads a healthy lifestyle with Eat This, Not That!.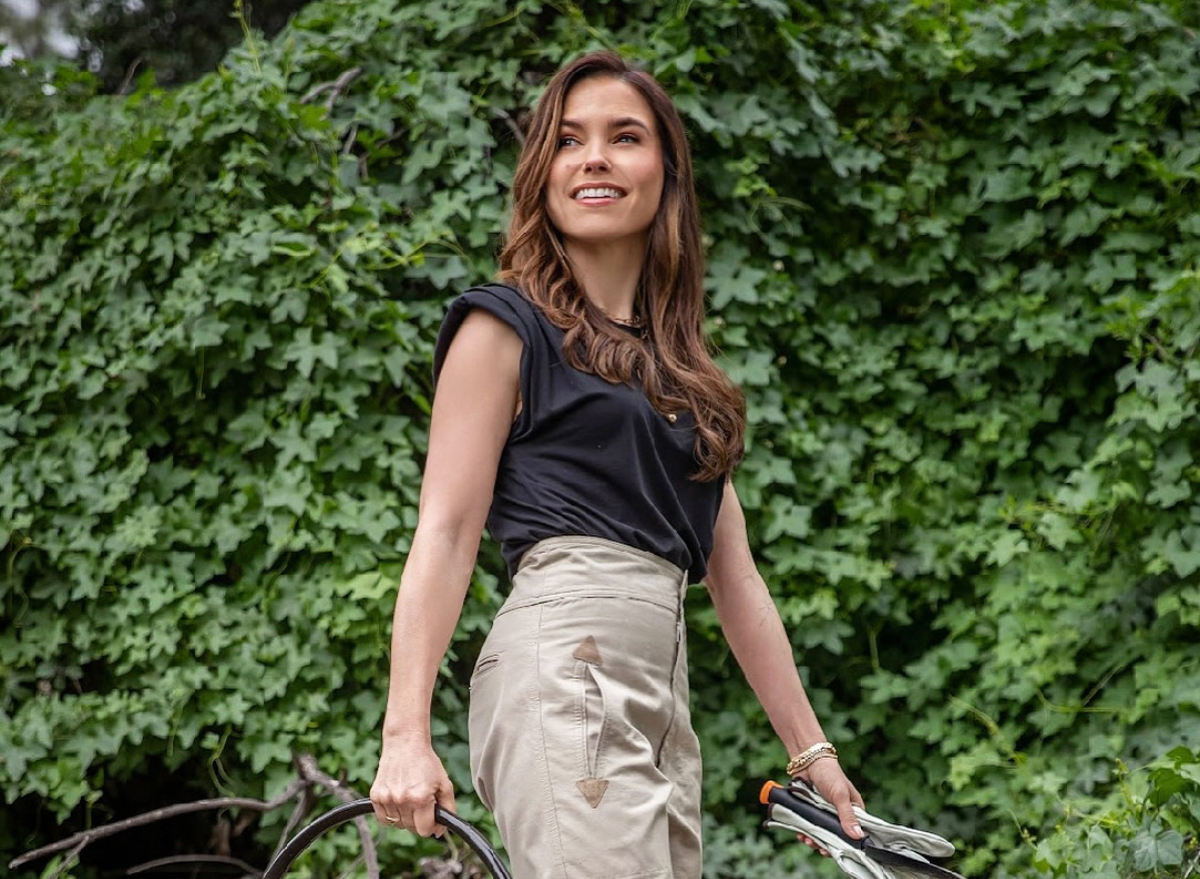 Sophia Bush is no stranger to a jam-packed schedule.
Between working 16-hour days on the set of Good Sam, sharing One Tree Hill insights on her weekly podcast Drama Queens, and advocating for environmental justice, the actress and activist leads a life where moments of down time are few and far between. Despite her hectic days, Bush is still able to bring a sense of balance to her life by maintaining several key healthy habits.
"It's all the things that seem so obvious but can be really hard for all of us to implement because everyone's busy, everyone's on deadline, everyone has more on their plate than they can possibly get through in a day," the star tells Eat This, Not That! in an exclusive interview. "That's why I think experimenting with smaller, incremental changes has been the most impactful thing for me."
Read on to discover Bush's go-to healthy habits, and for more, check out 16 Celebs Share How They Make Oatmeal.
She follows an anti-inflammatory diet.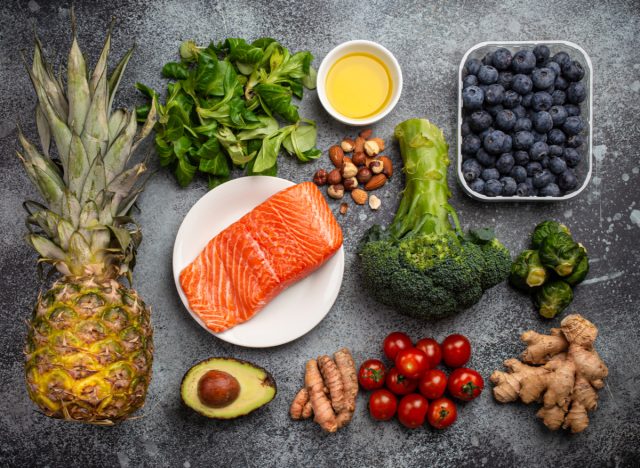 As someone who has had asthma her entire life, Bush started following an anti-inflammatory diet to better understand her body's triggers. In addition to avoiding foods that worsen her asthma, the former Chicago P.D. star ensures she incorporates plenty of nutrient-dense foods into her lifestyle.
For instance, one staple Bush has found particularly restorative for her system is bone broth—a vitamin-rich stock that's been touted for its ability to reduce inflammation, support joint health, and aid in digestion. This has become a non-negotiable in the star's morning routine.
As far as breakfast goes, Bush will usually opt for a nourishing veggie bowl.
"I love a bowl. All my friends laugh at me because no matter what I'm eating, I just want to put it in a bowl," Bush says. "So, if that's doing a whole bunch of dense greens and veggies and sweet potatoes in the morning with eggs…That's a very typical breakfast for me."6254a4d1642c605c54bf1cab17d50f1e
She steers clear of dairy.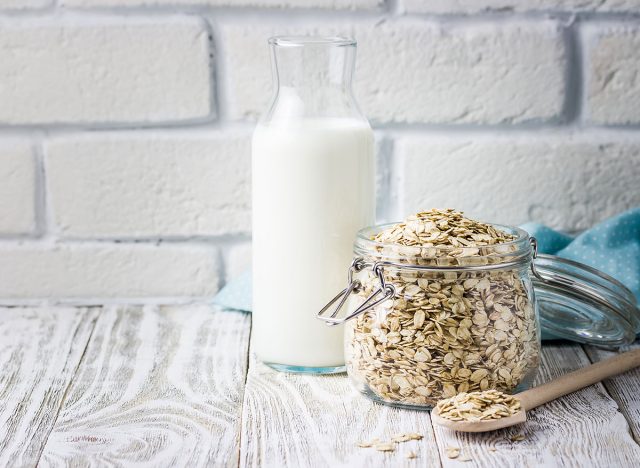 Like countless people, Bush's morning routine isn't complete without coffee. But one major change she made to this essential step of her day is substituting cow's milk with oat milk, as she has found dairy to worsen her asthma.
One oat milk brand that stands out to the actress is Planet Oat. As an activist who is vocal about environmental issues, Bush even teamed up with the oat milk brand and One Tree Planted to raise awareness about The Planet Oat Project—a reforestation initiative encouraging people to plant trees in honor of Earth Month.
"They're a brand that I feel proud to support because they're doing more with their corporate power," she says. "So, that's like a two-fold change for me. It's better for me and for the planet."
She incorporates short workouts into her day.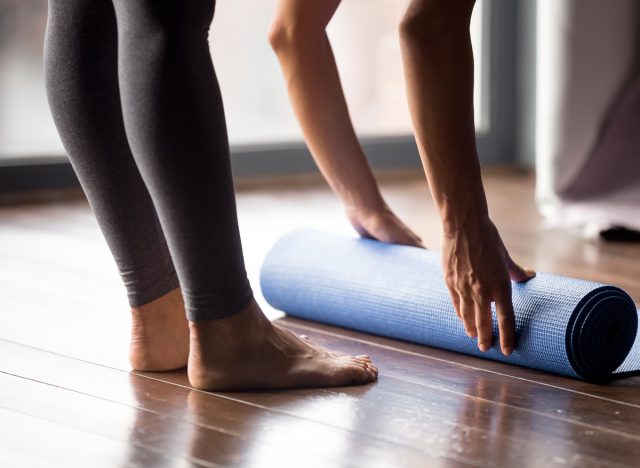 When you have a busy schedule, it can be challenging to make time for the gym or a workout class. That's why Bush's approach to exercise is doing "less more regularly," meaning she incorporates shorter workouts into her day. For the Good Sam lead, one set-life hack she has found particularly helpful is doing virtual Pilates classes during her free time.
"I would just do like 10 or 20 minutes on my lunch break, and it really started to give me my spinal mobility back," Bush says. "I noticed my breath got better. It was definitely decreasing stress at work."
She prioritizes hydration.
Despite seeming so simple, it's easy to forget to drink water during the day. While Bush says this is something she struggles with, it's a wellness tip she places heightened importance on.
"I carry a Nalgene around with me all day because it's the only way that I will actually drink enough water because I can see how much I'm consuming," she says.
She opts for hearty dinners.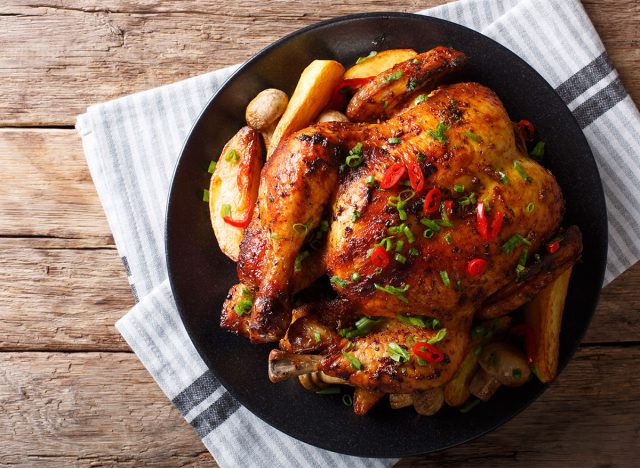 Growing up in an Italian household, Bush loves dishes that remind her of her family.
"Whether it's my mom making her grandmother's meatballs that cook all day, or a whole roasted chicken, or like a salt-baked fish, those are the kind of things that I really like to lean toward for dinners—and especially if I'm hosting," she says.
When entertaining at her Los Angeles home, Bush says a go-to dinner spread will consist of "a whole rack of chickens on the Traeger and giant platters of vegetables and fresh tomatoes."
For more celebrity news, check out 5 Snacks Zooey Deschanel Swears By.
Brianna Ruback
Brianna is a staff writer at Eat This, Not That! She attended Ithaca College, where she graduated with a degree in Journalism and a minor in Communication Studies.
Read more about Brianna