9 Most Expensive Items You Can Buy At Costco
This is one way you could spend all those member rewards.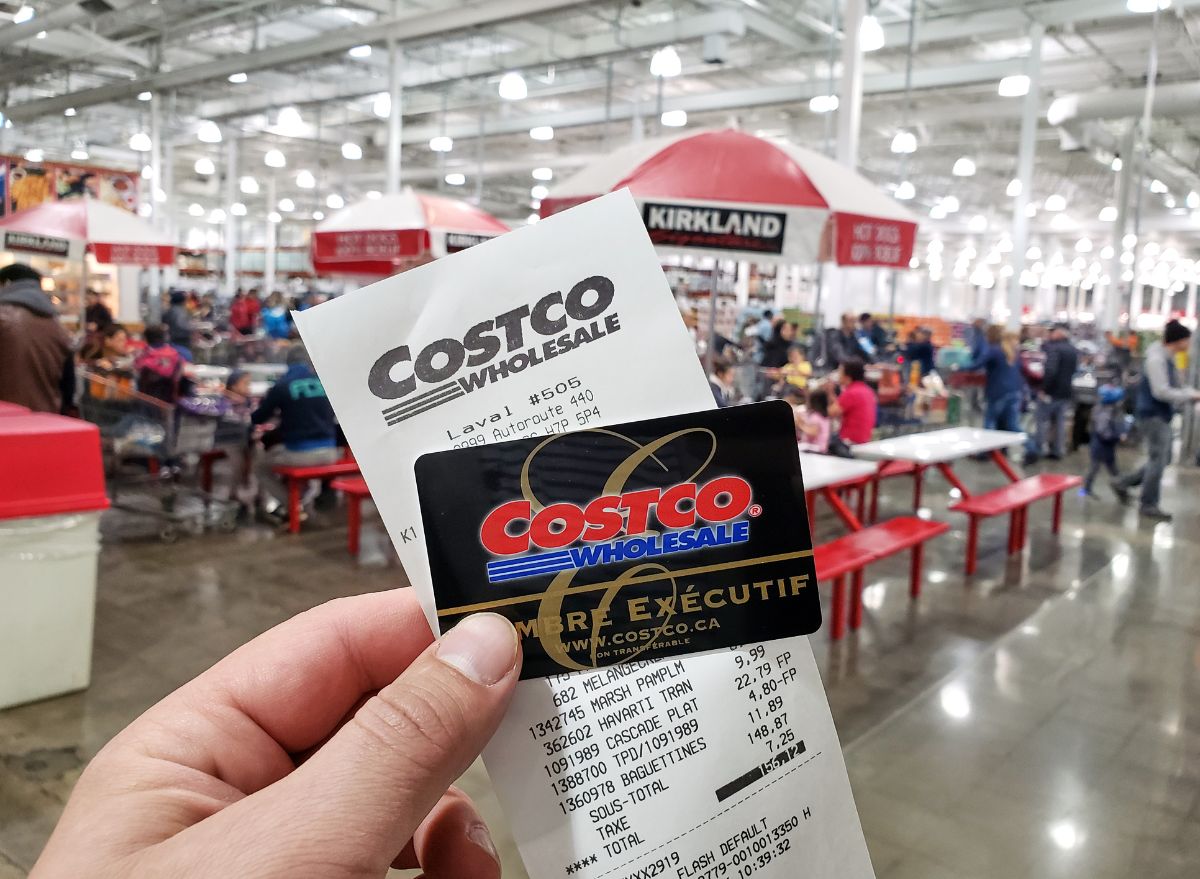 The product recommendations in this post are recommendations by the writer and/or expert(s) interviewed and do not contain affiliate links. Meaning: If you use these links to buy something, we will not earn a commission.
If you're searching for ways to save on groceries in a landscape of rising prices, look no further than Costco. There are plenty of reasons to shop at the wholesale retailer. Despite all the new upcharges, rate hikes, and shrinkflation at most stores, the warehouse club still carries some of the best deals around.
But did you know that Costco also carries some luxuries that you can splurge on? Think seafood, steak, and caviar. You might not have planned on spending hundreds–or even thousands–on a single purchase, but it's possible, if you like what you see on this list.
These are the nine most expensive food items that you didn't know you could buy at Costco, in order of price.
Godiva Signature Mini Bars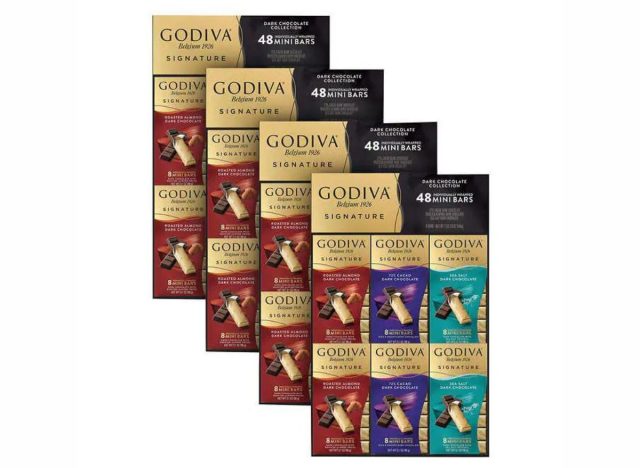 If your idea of a good time is unwrapping the gold foil over a square of dark chocolate, you're in luck. There's a lot of chocolate in Costco's Godiva Signature multi-pack of dark chocolate mini bars, featuring individually wrapped versions of Roasted Almond, 72%, and Sea Salt Dark Chocolate flavors. It's only $89.99 to take home all the chocolate you'll need to satisfy your sweet tooth for the next year.
Mary Macleod's Assorted Shortbread Cookies
Every decadent tea party needs dessert, and these Belgian butter-filled shortbreads would surely hit the spot. For $99.99, you get a two-pack of this Mary Macleod's assortment with 60 cookies each, including Classic, Chocolate Crunch, and Dutch Chocolate, which comes out to less than a dollar per scrumptious sweet—and don't forget, you get to keep the cookie jars!
Pressed 5-Day Cleanse Bundle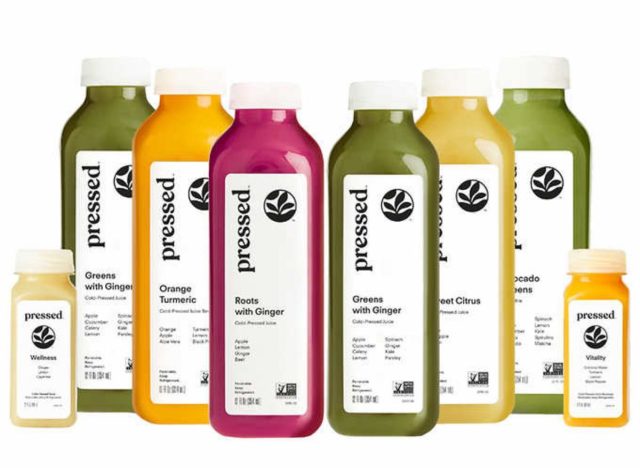 The merits of juice cleanses are debated, but if you want to fill your fridge with high-quality cold-pressed juices, this 30-bottle, 10-shot Pressed package will do the trick. Forking over $139.99 gets you the full suite of cleansing juices, including Greens with Ginger, Orange Turmeric, Roots with Ginger, Sweet Citrus, Avocado Greens, and wellness and vitality shots. It comes with a hefty price tag, but it's even more expensive if you get the individual one-day cleanses from Pressed directly.
D'Artagnan Whole ABF Pekin Duck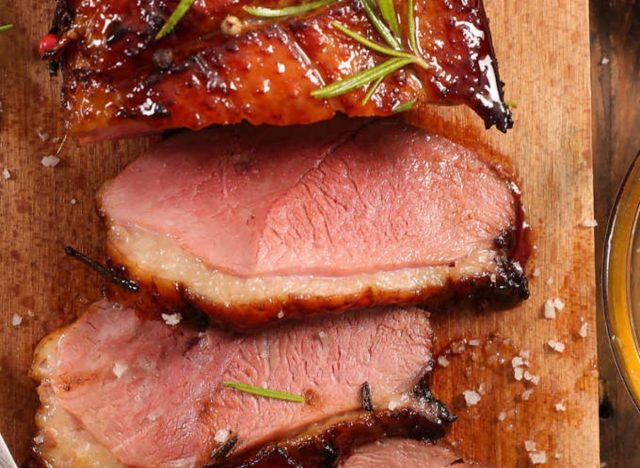 When you're tired of plain ol' chicken, perhaps you'll spring for some wholesale duck. You can buy a bulk package of six whole humanely raised Pekin ducks for $219.99. That comes out to $7.33 per pound, which seems relatively reasonable, especially for the quality. The product description says that D'Artagnan ducklings eat a vegetarian diet, drink filtered water, have space to roam, and are free of hormones and antibiotics. This might actually be a good deal, because the supplier's website sells the same pack of six fresh ducks for $233.99. The power of Costco pricing wins again!6254a4d1642c605c54bf1cab17d50f1e
Boarderie Arte Charcuterie and Cheese Board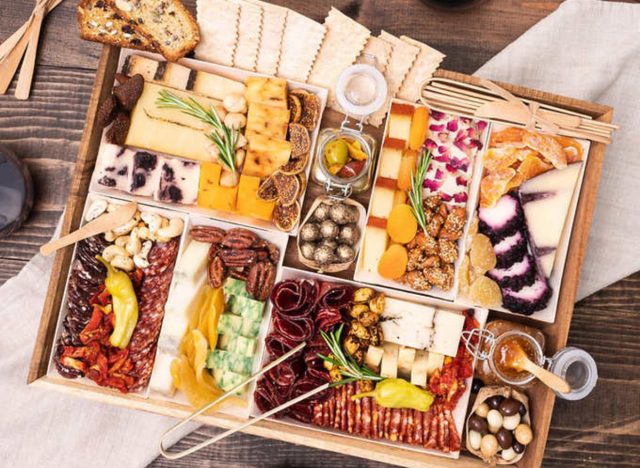 To become a cheese connoisseur, you first have to try a lot of different cheeses. Why not sample this curated charcuterie board from Costco? At $229.99, you can invite your friends and family to share a sensational smattering of 13 kinds of cheese, four cured meats, and a spread of gourmet accouterments: dried fruits, nuts, jams, olives, cordials, and crackers. It even comes with bamboo utensils and a sturdy Acacia wood board, so you can do the whole thing over again from scratch.
Omeals Self-Heating Emergency/Portable Meals High Protein Assortment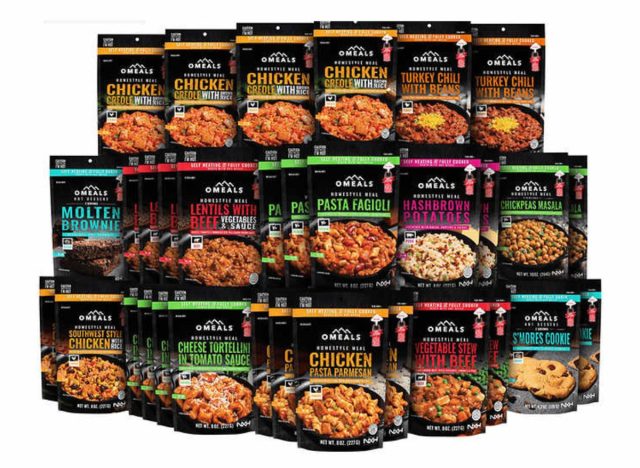 For those who always like to stay prepared, you can have ready-to-eat meals without an oven or microwave. This pack of 32 self-heating meals is a Costco-exclusive product that you might want to take camping or stash in your pantry…just in case. The $229.99 price tag gets you an assortment that will take you through all your meals, from hashbrowns and bacon to turkey chili to molten brownie, at just over $7 per pouch.
Alaskan Golden King Crab Legs and Claws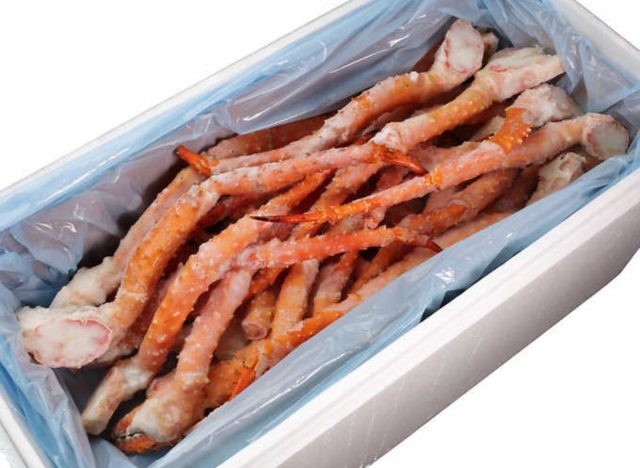 Entertaining a large group of seafood lovers? Well, then, maybe you'll order up this 10-pound crate of wild-caught Alaskan Golden King Crab. They're a tad smaller than Red King Crab, but they're probably still just as delicious, although their shells are spikier. These come frozen and fully cooked for a whopping $499.99.
Japanese Wagyu Boneless Ribeye Roast, A5 Grade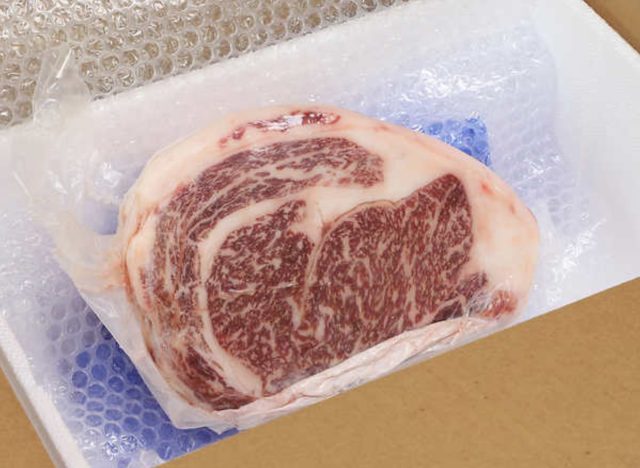 If you've ever wondered what all the hype is about Wagyu, use your Costco membership as an entry ticket to fine cuisine. The retailer has been known to offer this exquisitely marbled meat at lower-than-market rates. If you want to go all-in and have $1,099.99 to drop, however, you can order this 12-pound Wagyu A5 grade boneless ribeye. Given that similar steaks from the same region would sell for closer to $160 per pound—this one is a little over $90 for the same amount—this could still be considered a financially savvy find.
Plaza Golden Osetra Caviar Kilo Pack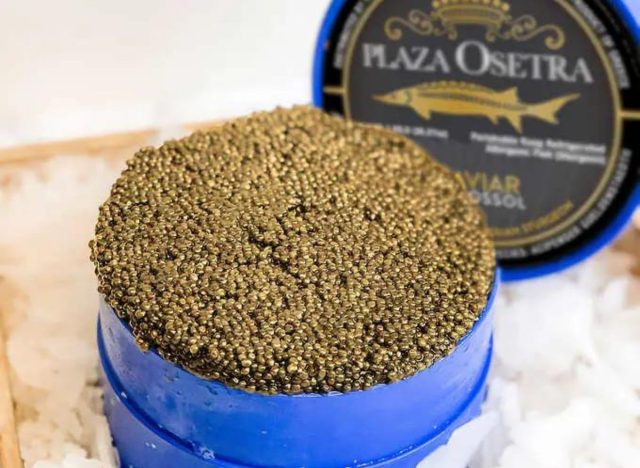 Caviar lovers are probably rejoicing at this 35.2-ounce tin of Plaza Golden Osetra sturgeon eggs for $1,999.99 due to its caliber—it's high quality and sustainably farmed—but the rest of us would be floored by seeing such a steep sticker on this gourmet Costco good. If it softens the blow, this pack does include a thermal tote and two custom Mother-of-Pearl caviar spoons.
Sarah Wong
Sarah studied at Northwestern University, where she received a bachelor's degree in computer science and experimented with mixing tech and journalism.
Read more about Sarah