The Most Popular Drink in Every State
Do you agree with your home state's choice?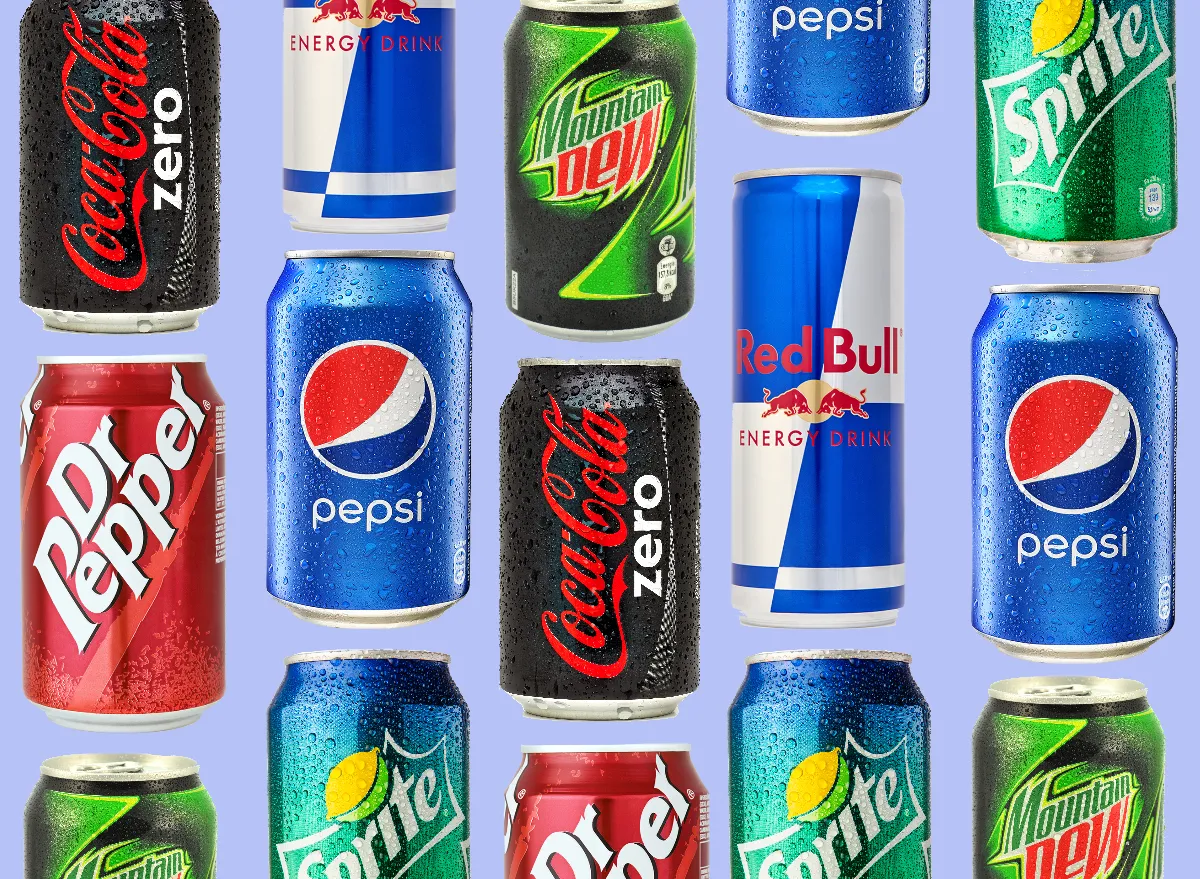 This post contains affiliate links. If you use these links to buy something, we may earn a commission.
Sure, soda isn't the best thing in the world for you. And energy drinks and fruit juice aren't the greatest, either. But if you're a supporter of the "everything in moderation" mentality, you might indulge in a sweetened beverage from time to time. You could, of course, go for a classic drink like Coke or Pepsi—or you could go with a regional beverage like Cheerwine or Faygo.
And if you're curious about what everyone else in your state is drinking, you're in luck! We used Google Trends to find the most popular drink in every state. Based on looking at the topic "Soft Drinks" in each state through Google Trends, we were able to see what the most popular searched drinks are for each state. We then looked at popular related topics within this category for each state to determine the most popular searched drink.
Many are sodas, but some states preferred drinks like lemonade or sweet tea. Here's every state's most-searched beverage—did your favorite make the cut? (Plus, check out The Best & Worst Sodas in America—Ranked!)
Plus, don't miss These Are Costco's Most Popular Items Right Now.
ALABAMA: Dr Pepper
A tried-and-true classic, Dr Pepper (yes, it's stylized without the period) has many fans in Alabama. And while Alabamans may claim this soda now, its roots lie in Texas. A pharmacist invented the cinnamon-flavored soda in 1885 in Waco, Texas—there's even a Dr Pepper Museum in its honor.
ALASKA: Red Bull
Nope, soda isn't the most popular drink in The Last Frontier! Alaskans prefer Red Bull, which now comes in flavors like coconut berry and tropical.
ARIZONA: Tab
Yes, Tab is still around! This soda, originally introduced in the 1960s, still has loyal fans, especially in Arizona.
ARKANSAS: Ginger Ale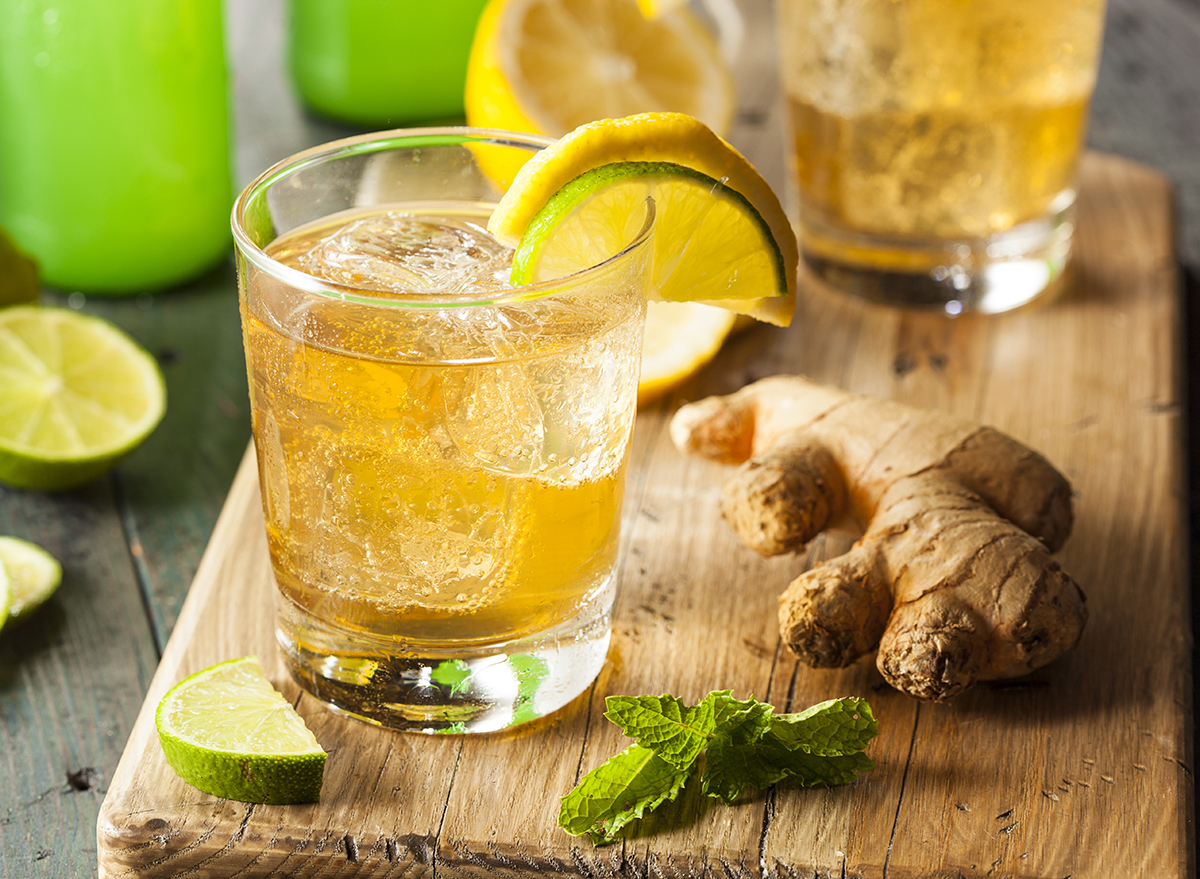 The go-to cure for a stomachache, ginger ale really does hit the spot. Arkansas residents know what's up!
CALIFORNIA: Cream Soda
Whether Californians are referring to Barq's or to homemade cream soda, they're definitely onto something. Vanilla cream soda is a delicious treat, and it pairs well with any summer food.
COLORADO: Sweet Tea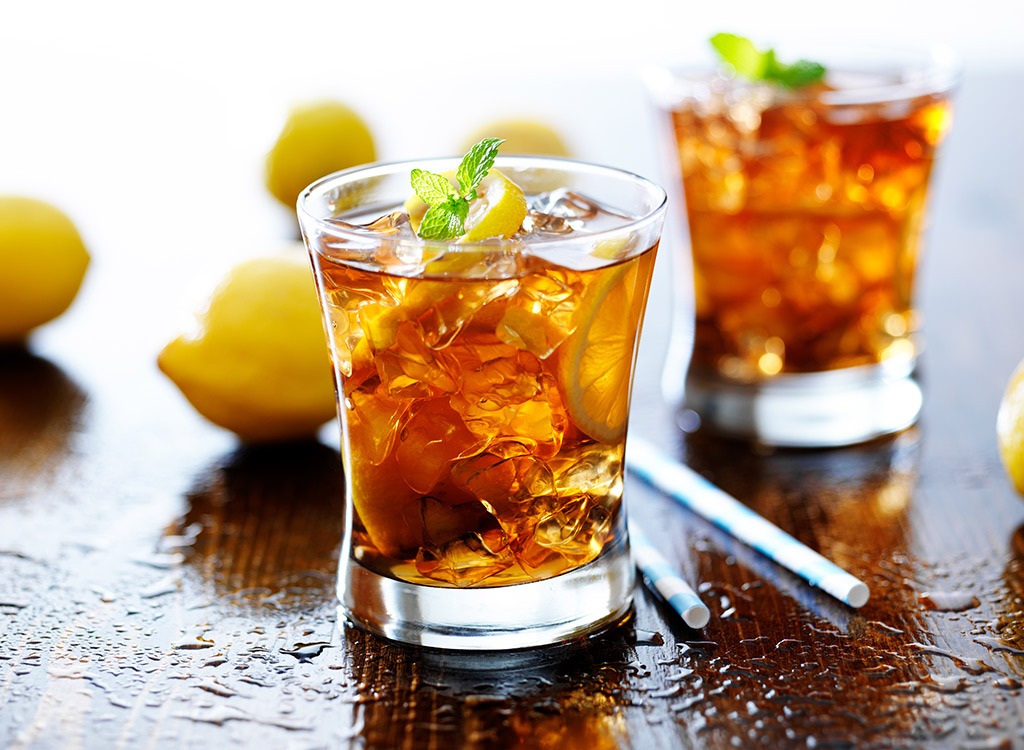 Sweet tea isn't just a Southern delight! Coloradoans are searching for this summertime drink, too.
CONNECTICUT: Squirt
Squirt was created in Arizona, but it's popular in Connecticut, too. The drink is citrus-flavored and caffeine-free—and, yes, that does sound a lot like Sprite.
DELAWARE: Dr Pepper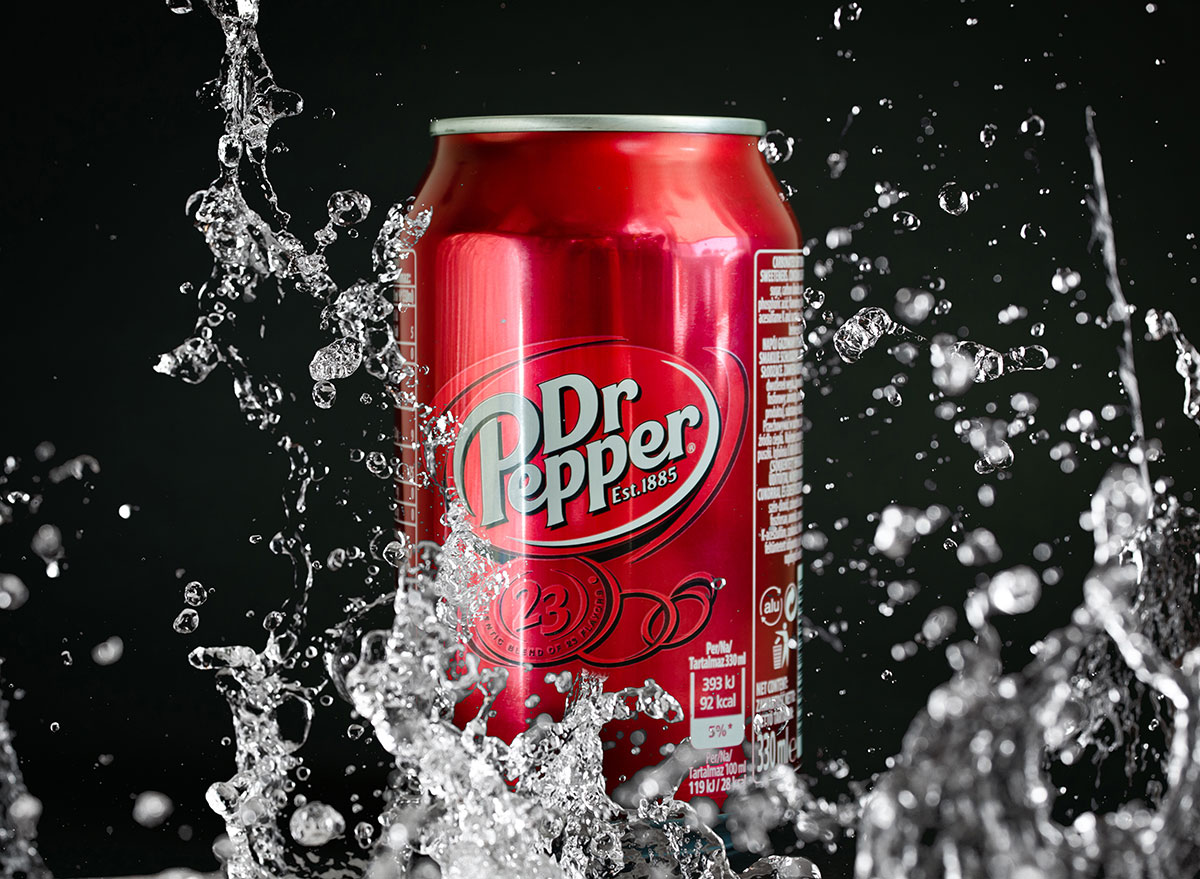 The doctor strikes again! Delaware residents can't get enough of this unique soda.6254a4d1642c605c54bf1cab17d50f1e
FLORIDA: Squirt
Squirt is more popular than you might think! Florida joins Connecticut in its love for this citrus soda.
GEORGIA: Nehi
This soft drink has been around for decades, although you may never have heard of it. Today, you can buy Nehi in a variety of fruit flavors, like peach, orange, and grape.
HAWAII: Diet Coke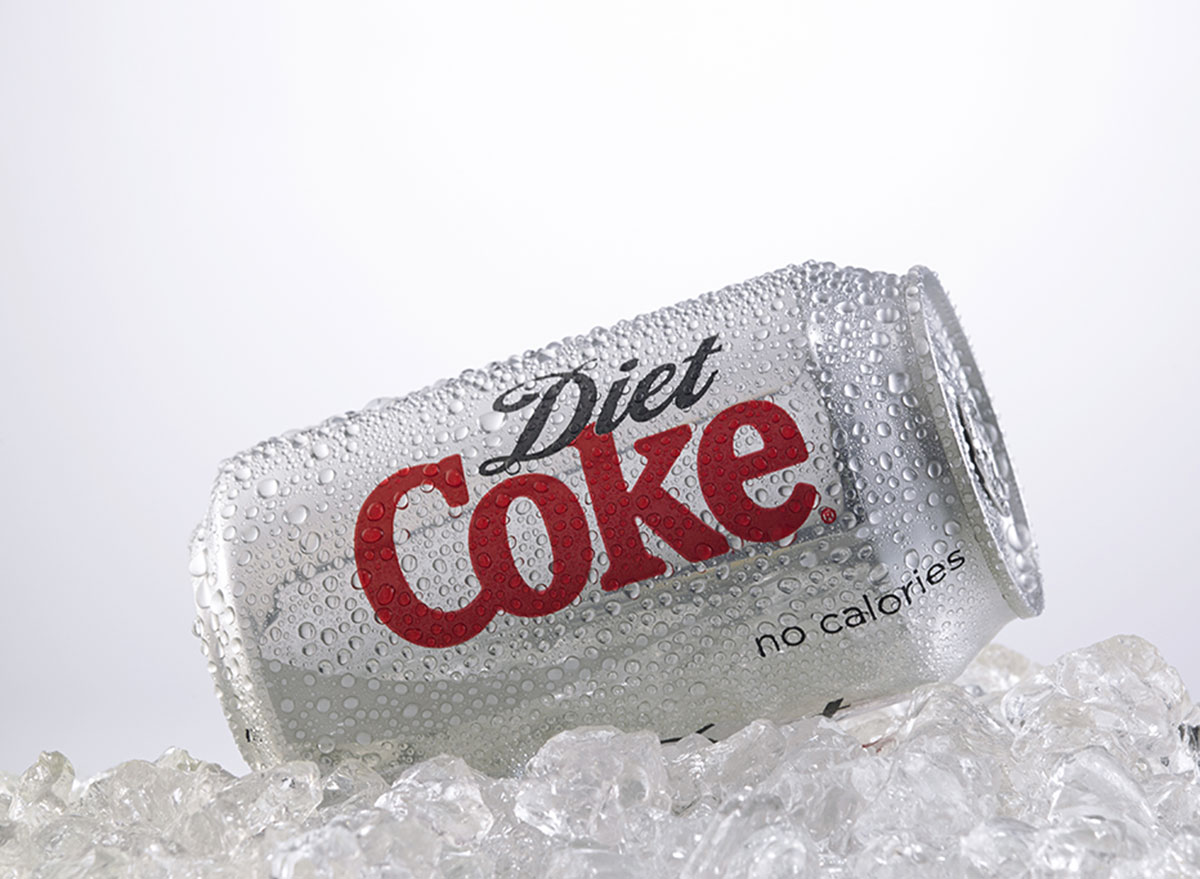 Hawaii residents like to cool off with a classic drink! Diet Coke is a mainstay among popular sodas, so it's no surprise that it's the most-searched beverage in multiple states.
IDAHO: Diet Coke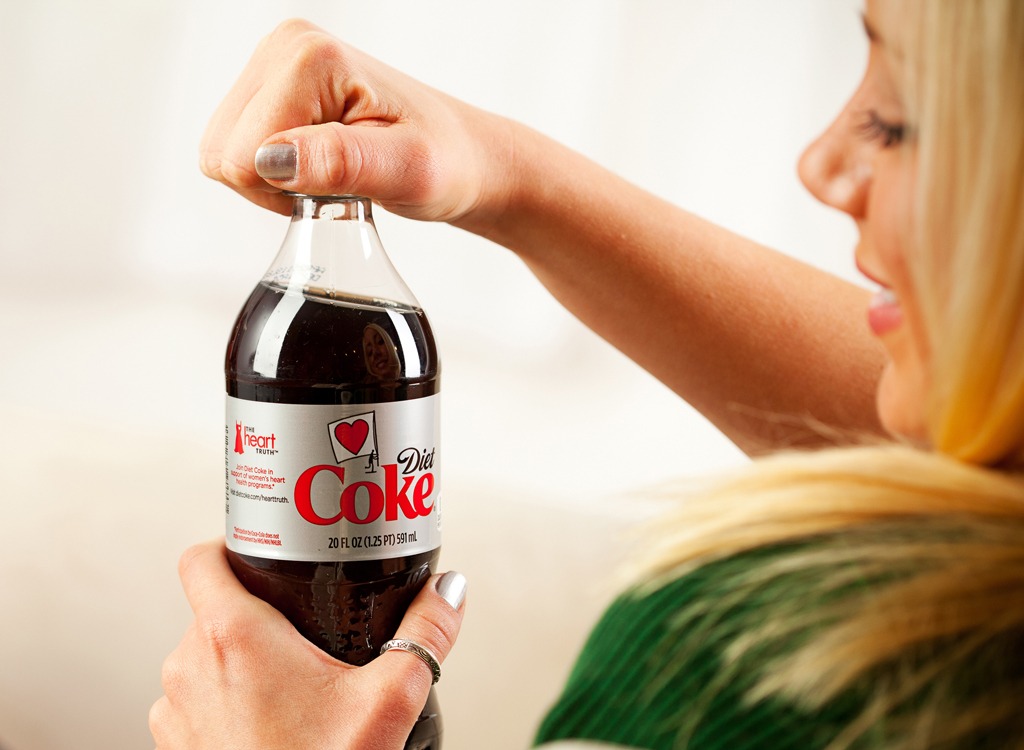 Idaho is another state that loves Diet Coke. Maybe it pairs well with those Idaho potatoes?
ILLINOIS: Jarritos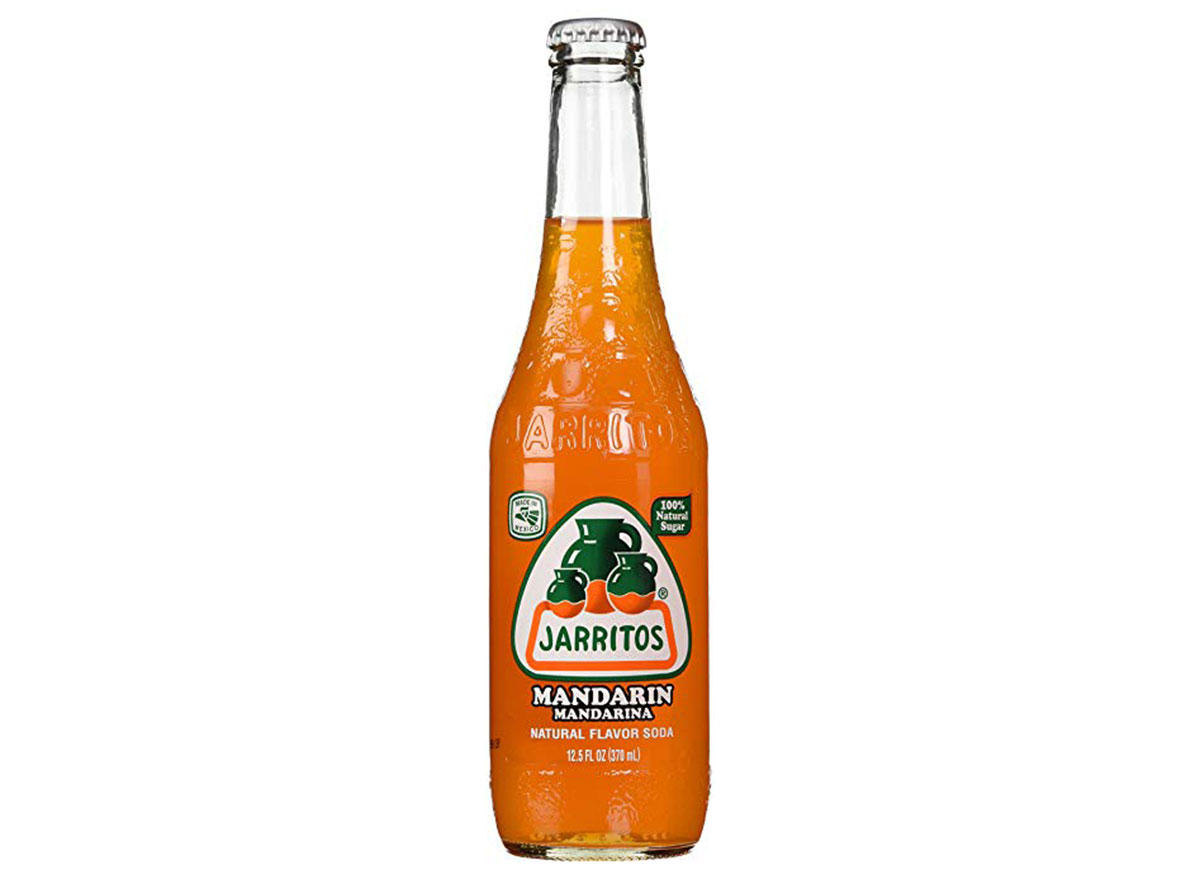 You probably have a friend who swears by Mexican coke. But what about Mexican fruit soda? Jarritos comes in many delicious fruit flavors, and it's the perfect complement to a plate of tacos.
INDIANA: Sierra Mist
Tonic water was technically Indiana's most-search drink. But we don't consider that a soft drink, so we're going with the runner-up, Sierra Mist. Some may say it's just PepsiCo's answer to Sprite, but real fans know the two are completely different.
IOWA: Squirt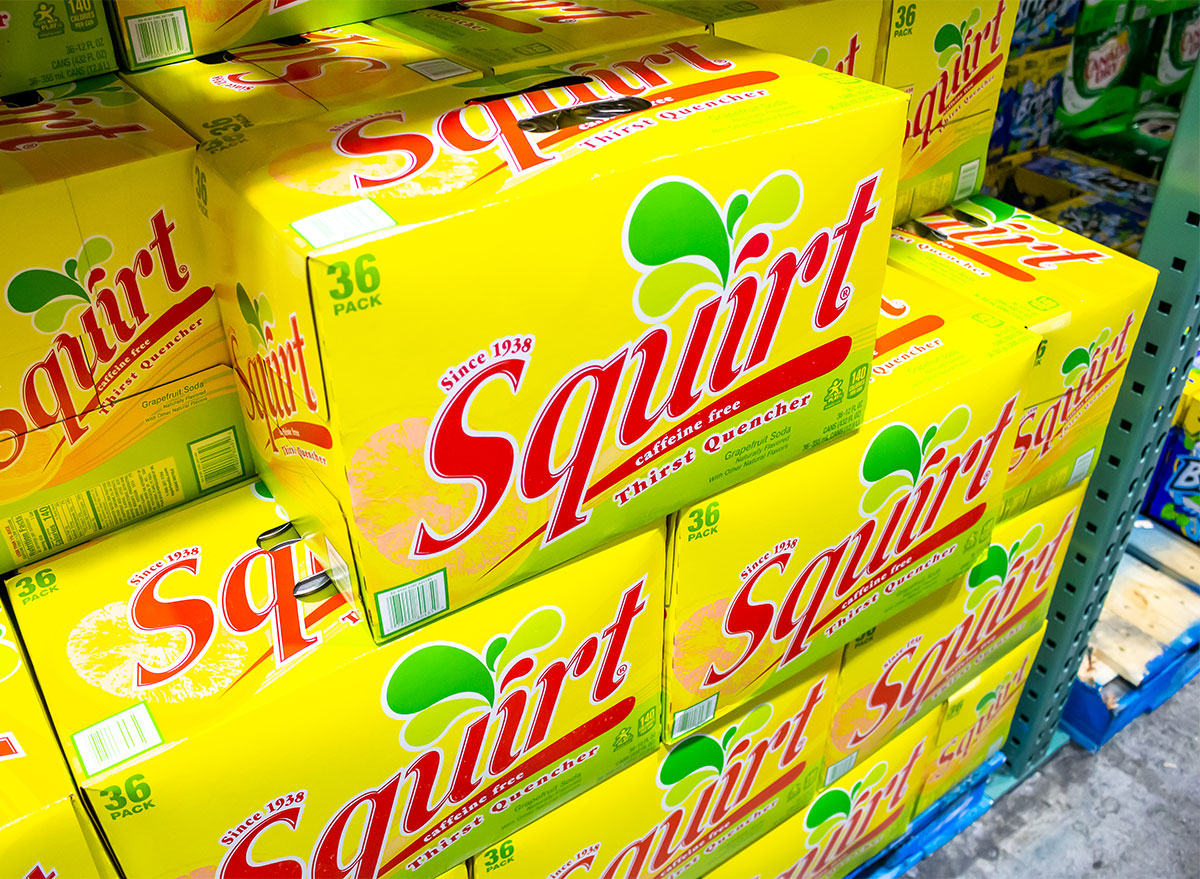 That's three states that love Squirt! If you haven't tried this soda yet, this list just might convince you to give it a shot.
KANSAS: Fanta
Kansas does, indeed, want a Fanta. We just want to know if Kansans love the classic orange flavor best or if they gravitate toward the other fruit options, like lemon and pineapple.
KENTUCKY: Root Beer
Root beer: You either love it or hate it. Many Kentucky residents, though, fall into the former camp. More root beer floats for them!
LOUISIANA: Sprite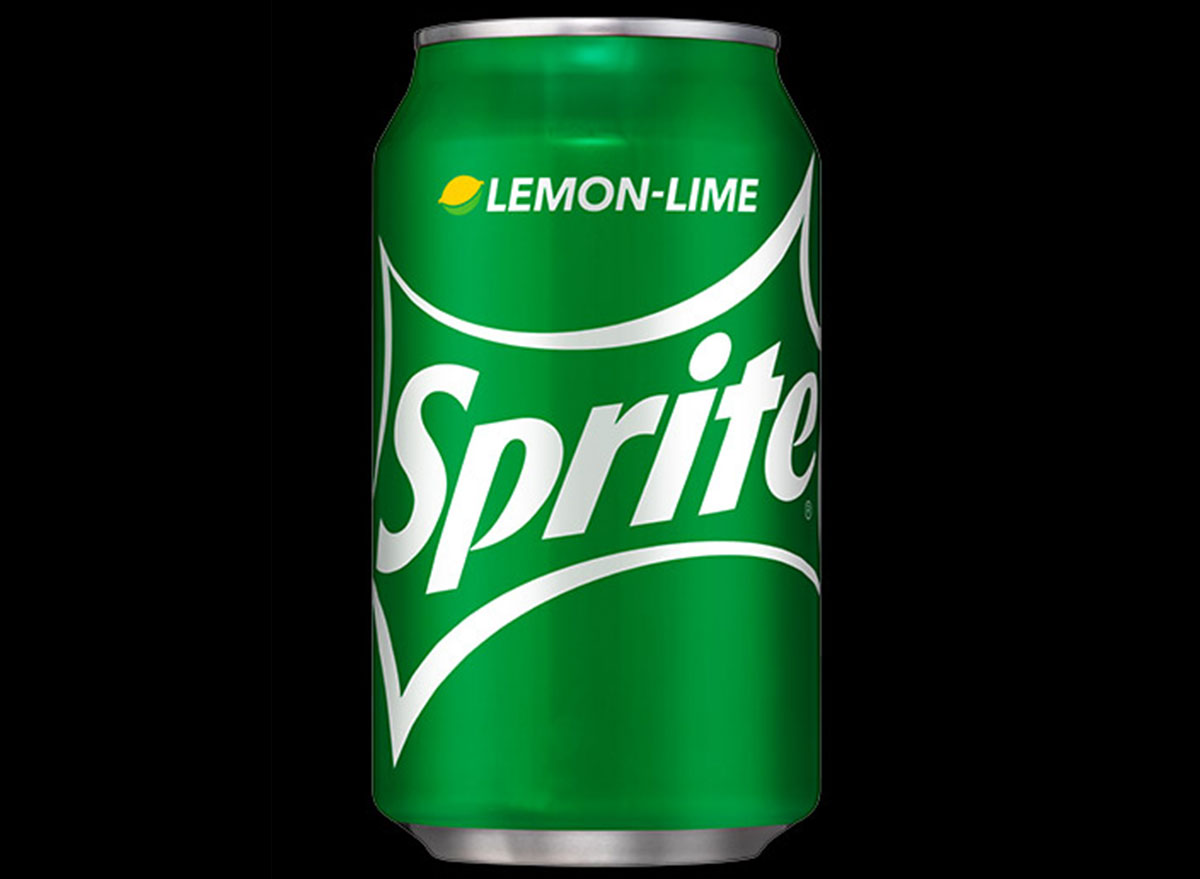 The classic lemon-lime soda, Sprite had to make an appearance on this list. We wouldn't mind enjoying this soda with a nice Po'Boy sandwich.
MAINE: Root Beer
Maine is another state in favor of root beer. A&W for the win.
MARYLAND: Jones Soda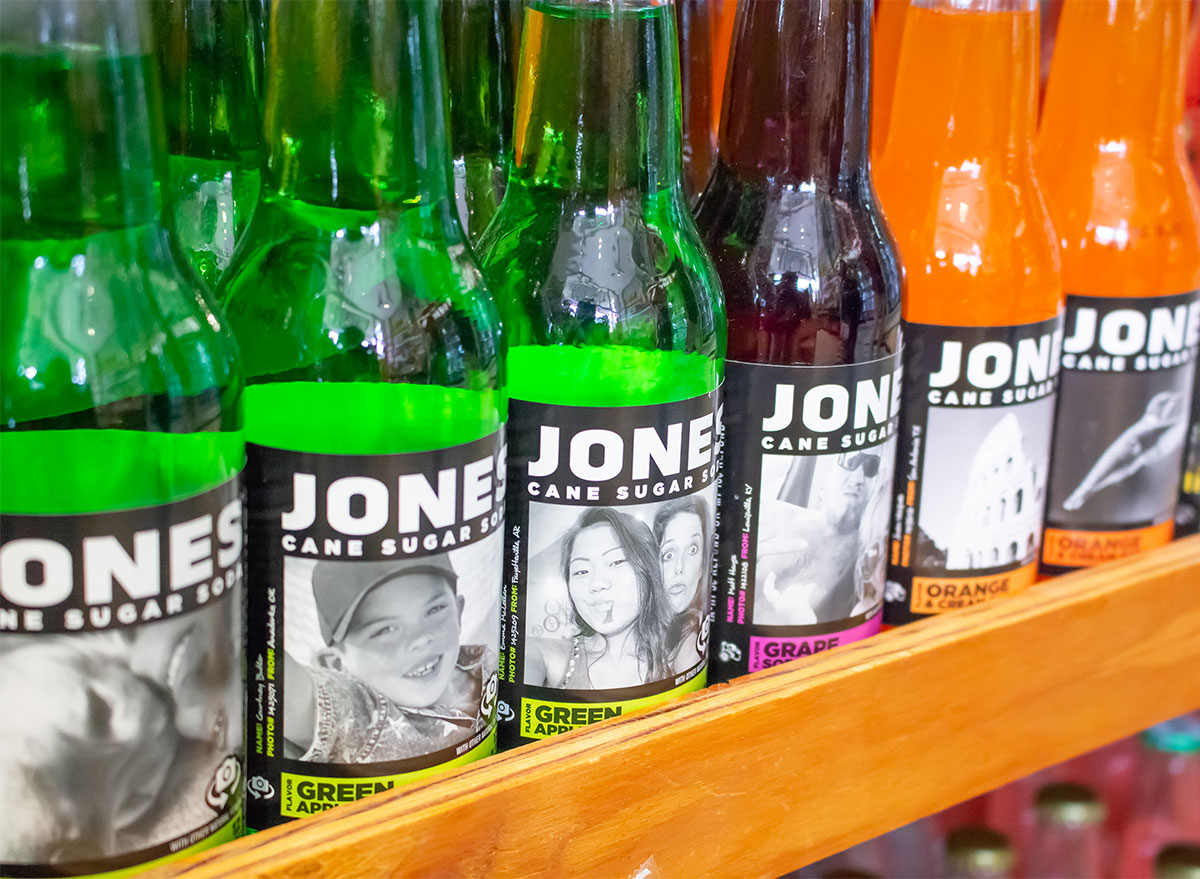 Jones soda was created in Canada, but Maryland residents love the stuff, too. It comes in flavors like berry lemonade, strawberry lime, and green apple.
MASSACHUSETTS: Mountain Dew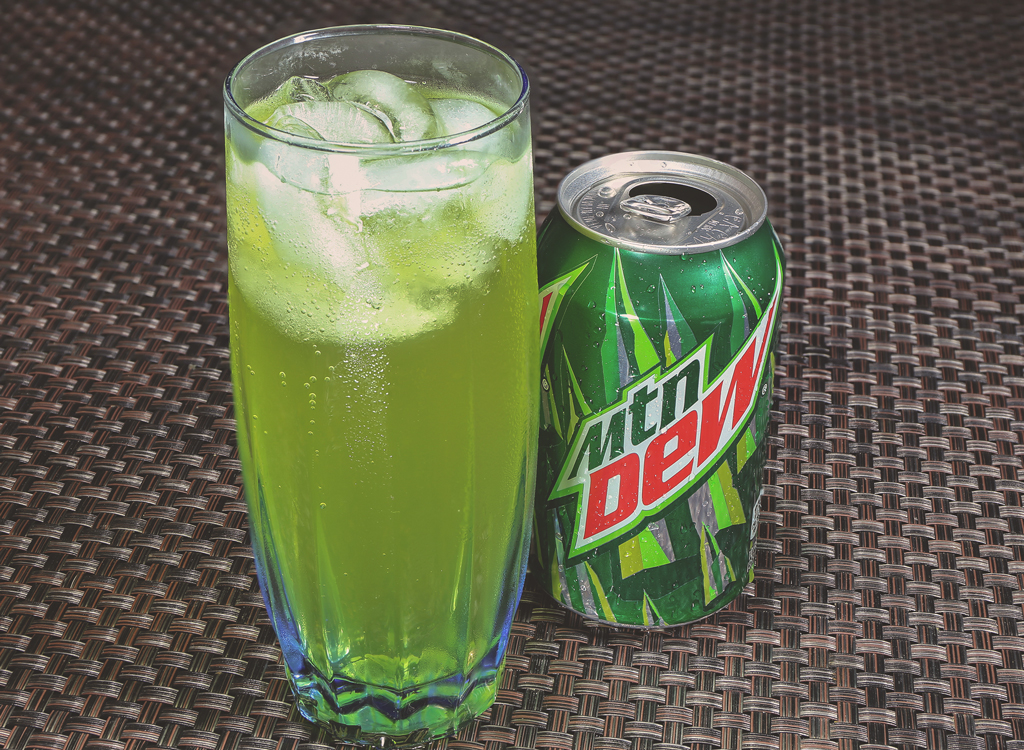 Massachusetts residents love to "do the Dew." We hope every can brings as much joy as this 2015 Super Bowl commercial for Mountain Dew Kickstart.
MICHIGAN: Slurpees
A 7-11 classic, Slurpees are the ultimate frozen treat. Michigan knows what's up.
MINNESOTA: Orange Soda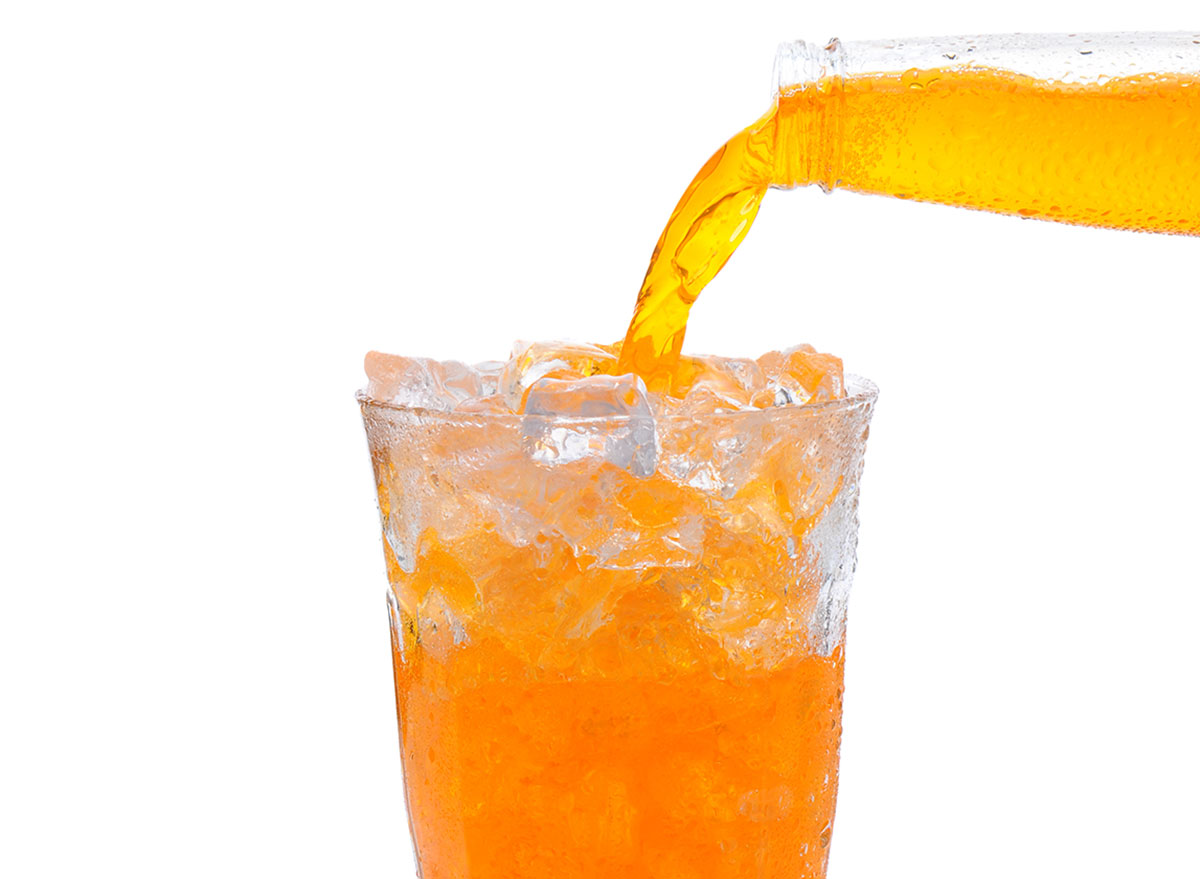 Whether you go with Fanta or Sunkist, orange soda is a treat that's delicious for kids of all ages.
MISSISSIPPI: Sunkist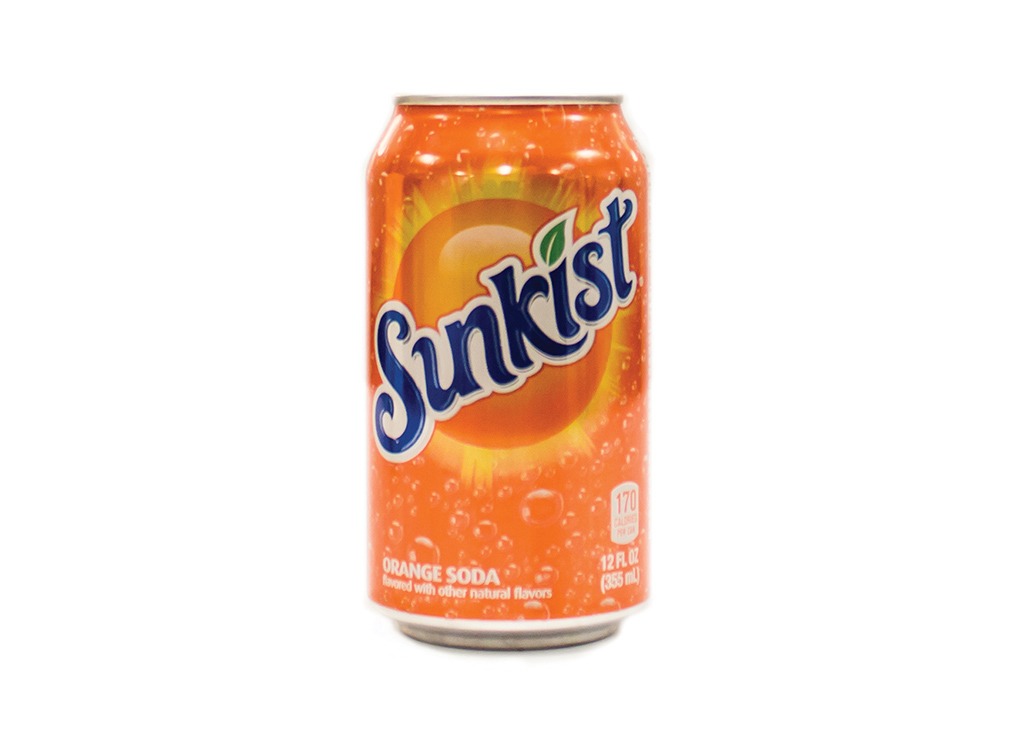 Mississippi won't settle for just any old soda—they need Sunkist. What better drink to enjoy alongside a hot dog or hamburger on a warm summer day?
MISSOURI: Faygo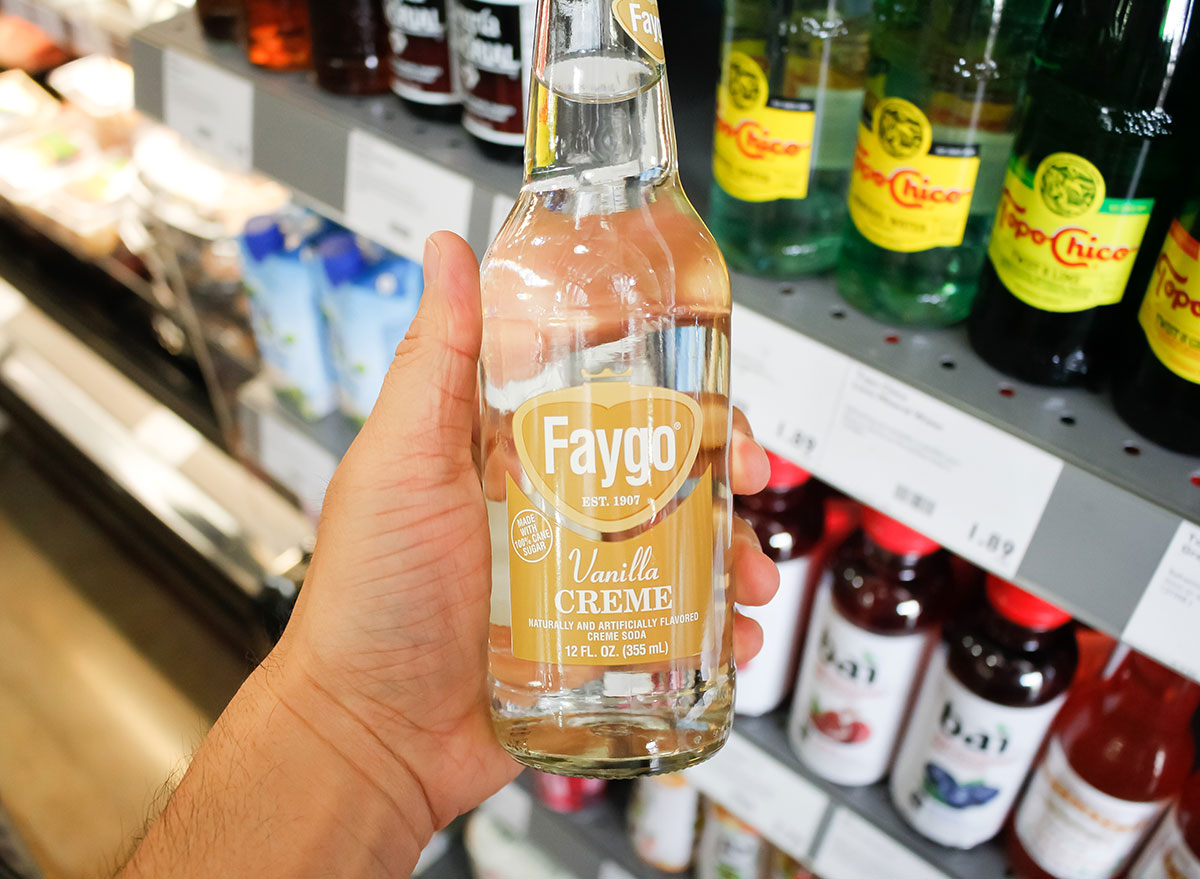 Faygo is based in Michigan, but Missouri loves this soda, too. Try the peach flavor!
MONTANA: Pepsi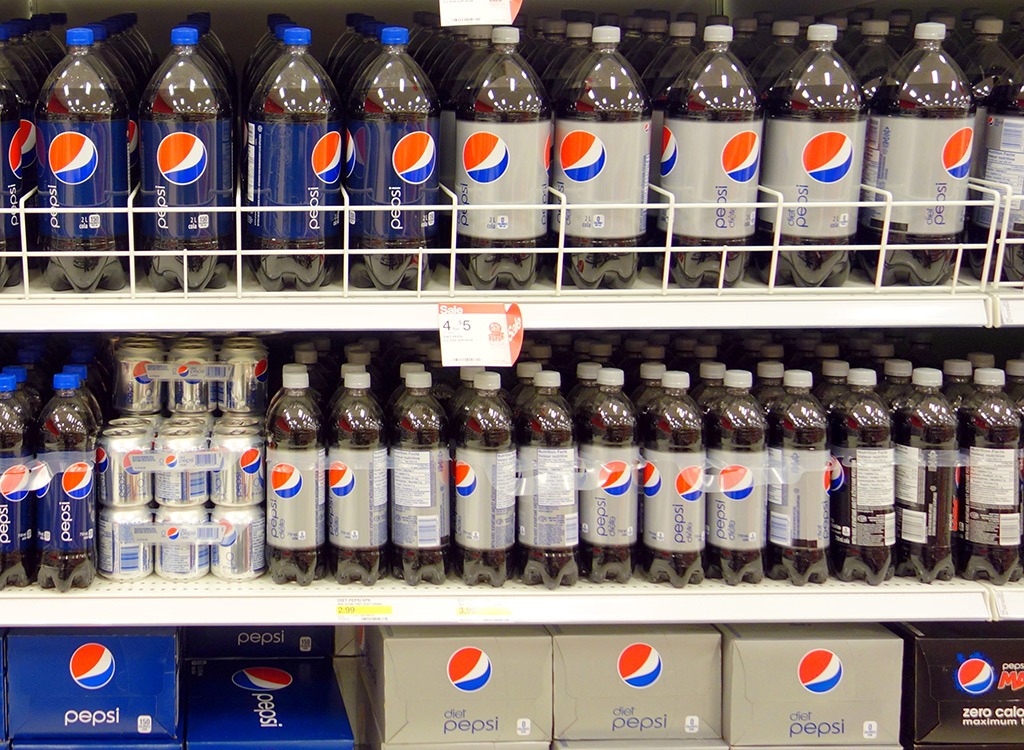 Montana residents are searching for Pepsi more than they are for Coke! You do you, Montana.
NEBRASKA: Sprite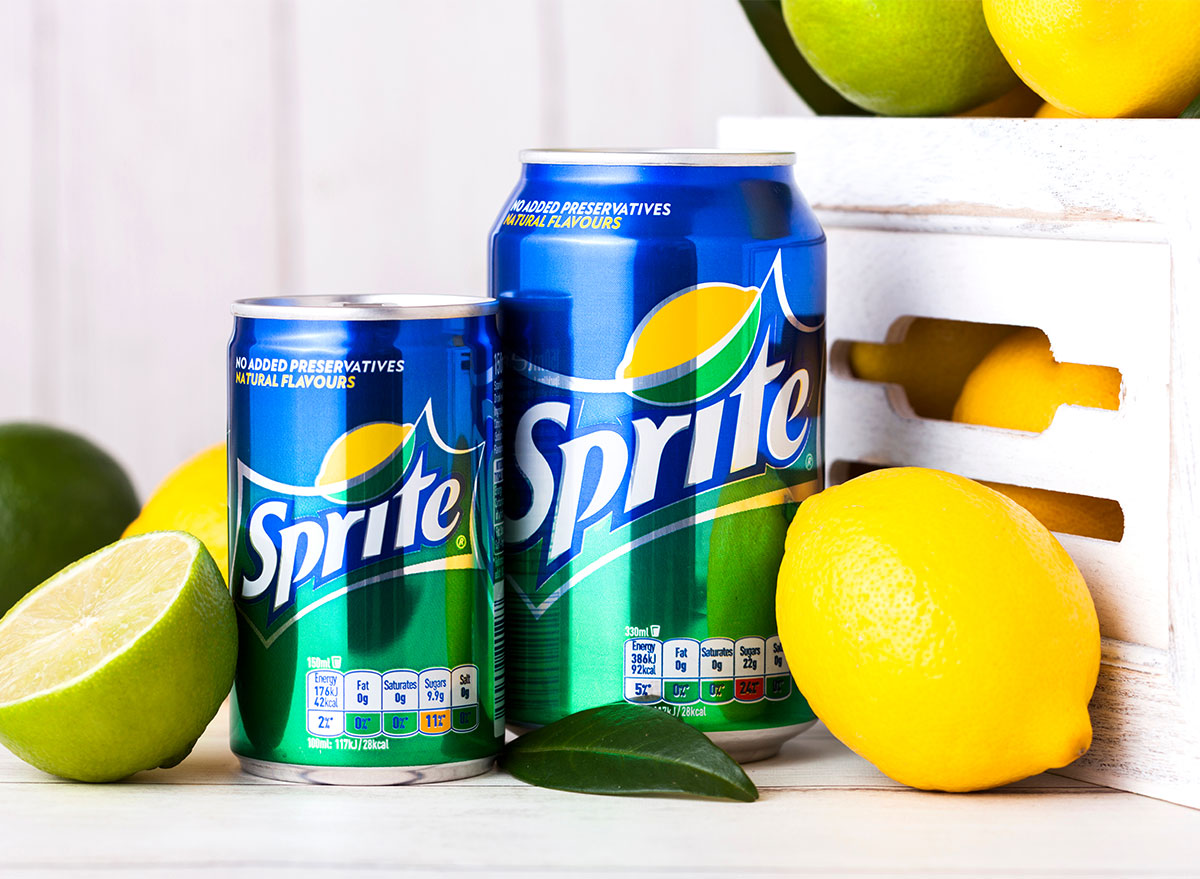 If you live in Nebraska, there's a fair chance you've Googled this lemon-lime soda. Hey, it's caffeine-free!
NEVADA: Crush
Lest you think Sunkist and Fanta have cornered the market on orange soda, Crush is here to prove you wrong. Don't like orange? Crush also comes in other flavors, including watermelon and peach.
NEW HAMPSHIRE: Diet Coke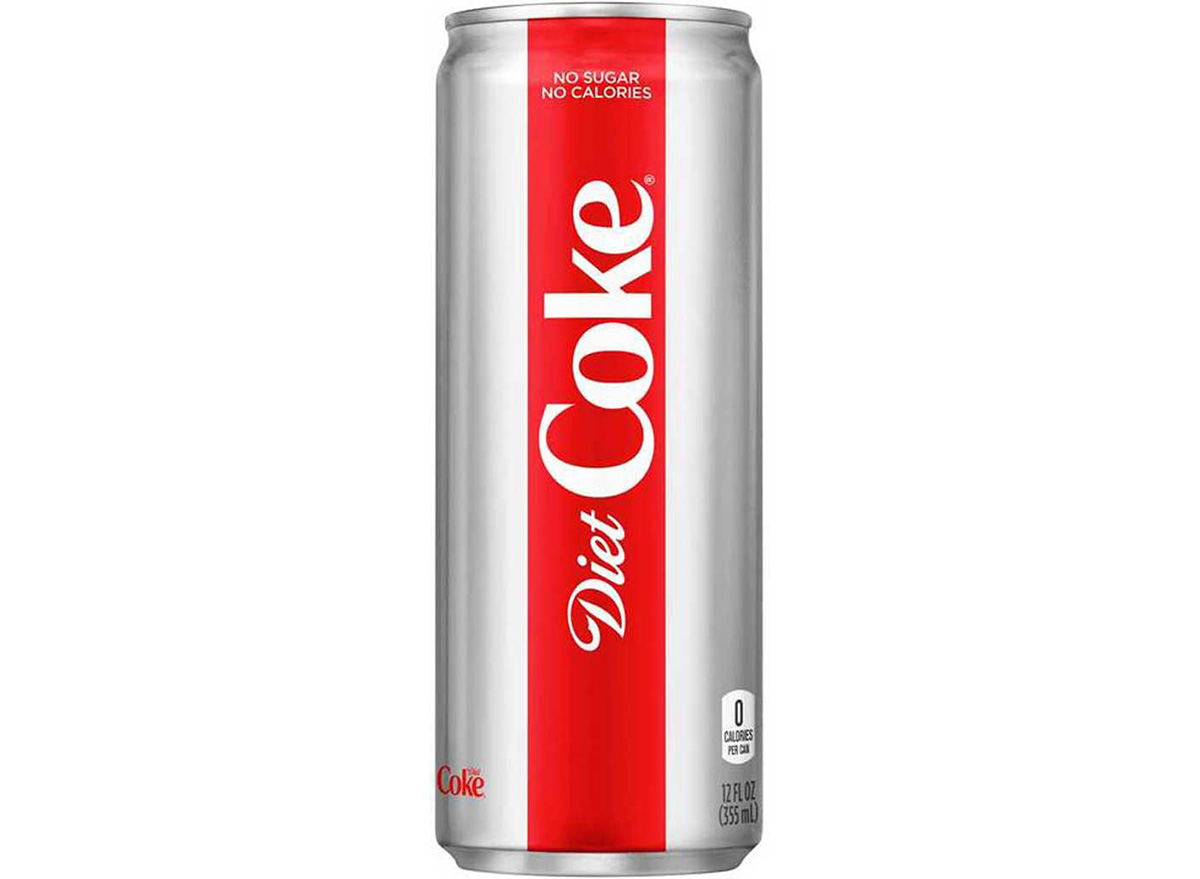 Whether you're pairing Diet Coke with popcorn while watching a movie or you're drinking a can of it with your lunch, there's no wrong way to consume this classic drink.
Read more: We Tasted 9 Diet Sodas & This Is the Best
NEW JERSEY: Monster Energy
Not into Red Bull? There's another energy drink to catch your eye: Monster. Doesn't the name just sound like it'll give you energy?
NEW MEXICO: Ginger Ale
The only question is, are New Mexico residents fans of Schweppes or Canada Dry?
NEW YORK: Faygo
New York is another state that loves this Michigan-born soda.
NORTH CAROLINA: Root Beer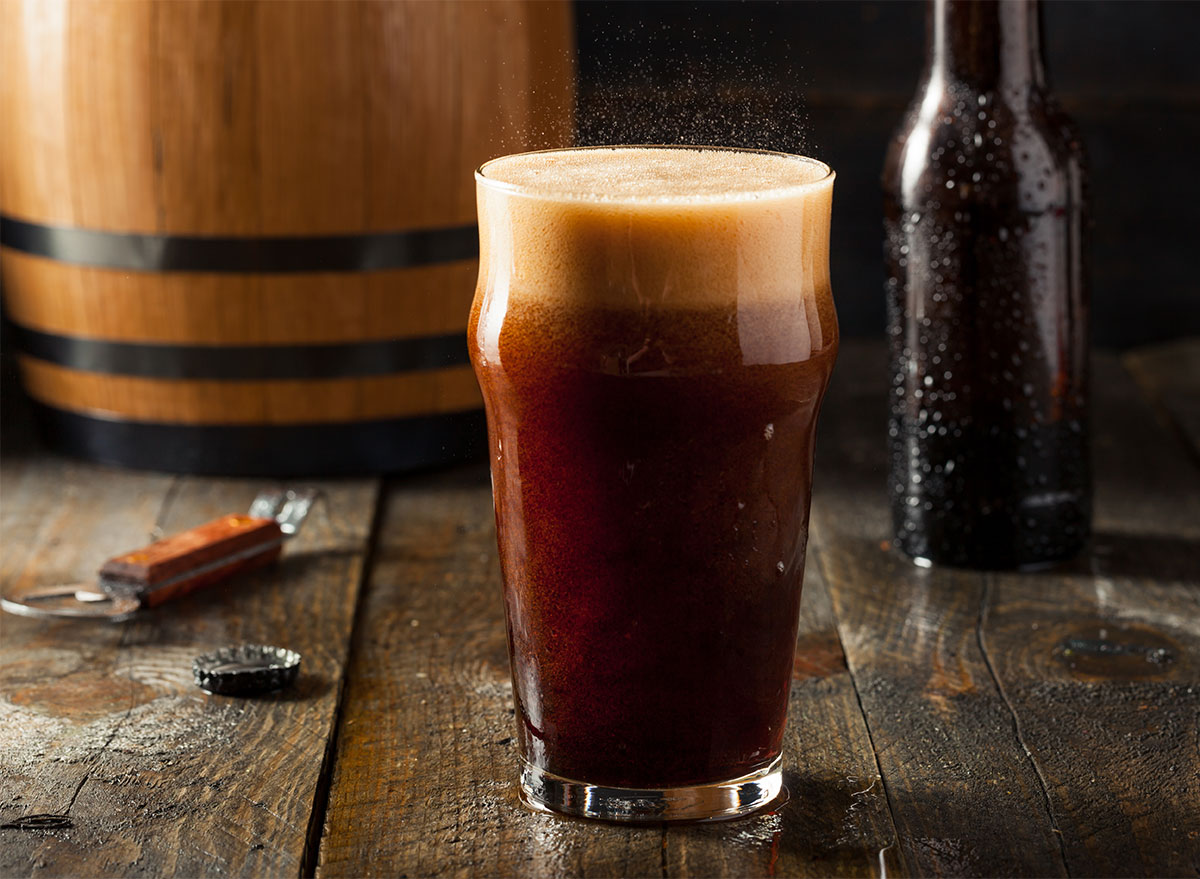 North Carolina's most-searched soda isn't Cheerwine or Pepsi, though both were born in the state. Instead, North Carolinians love root beer.
NORTH DAKOTA: Coke Zero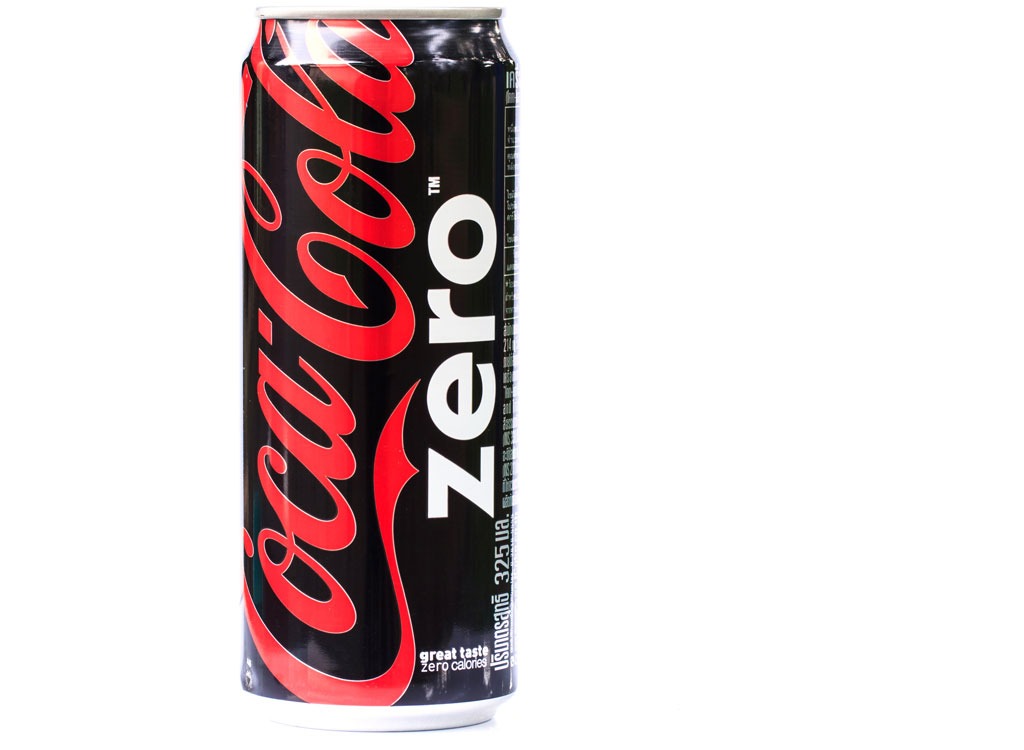 While other states prefer Diet Coke, those in North Dakota enjoy Coke Zero.
OHIO: Faygo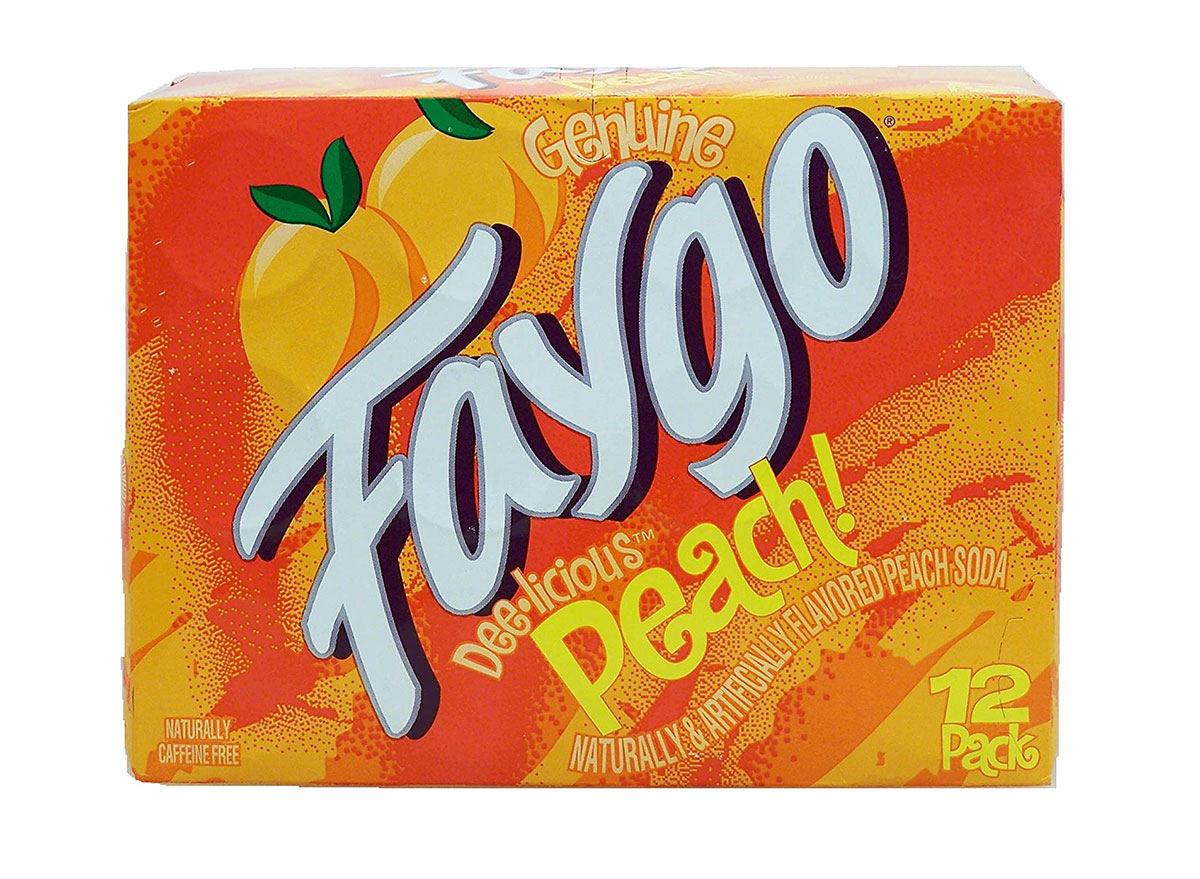 If Google trends are any indication, Faygo is more popular than you'd think.
OKLAHOMA: Cream Soda
We'd like to think Oklahoma residents are enjoying cream soda the Italian way, with plenty of fruit-flavored syrup.
OREGON: Dr Pepper
The doctor is in! In Oregon, that is.
PENNSYLVANIA: Iced Tea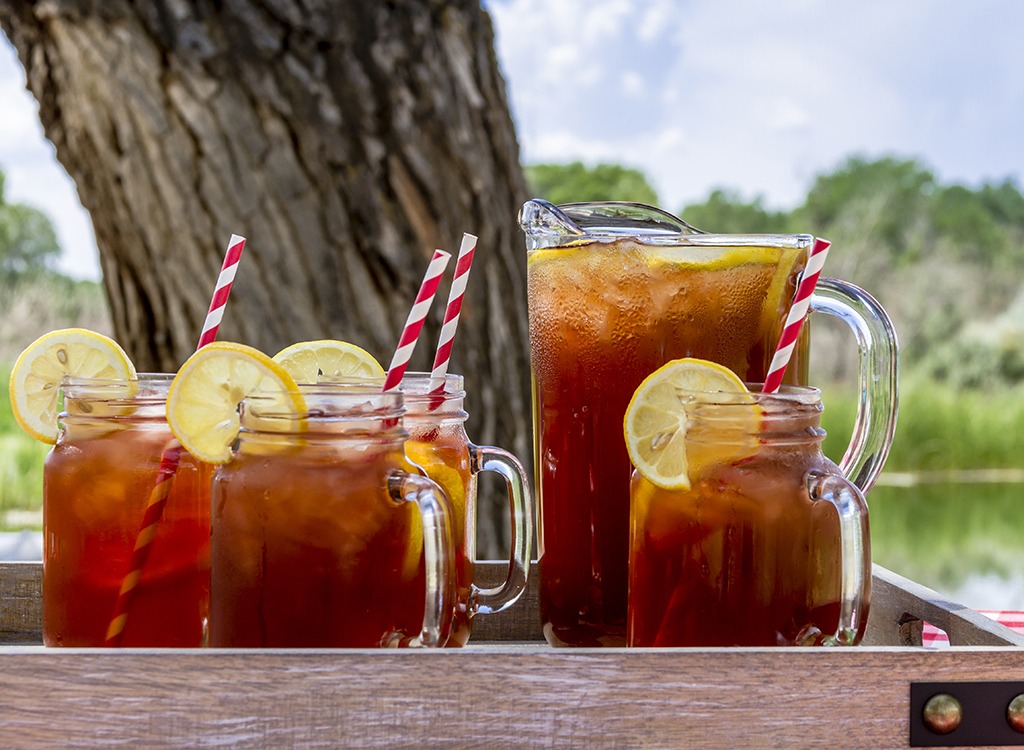 Whether sweet or unsweetened, iced tea is the beverage of choice for those in Pennsylvania.
RHODE ISLAND: Orange Soda
As this list has demonstrated, Rhode Island has plenty of orange soda options to choose from.
SOUTH CAROLINA: Nehi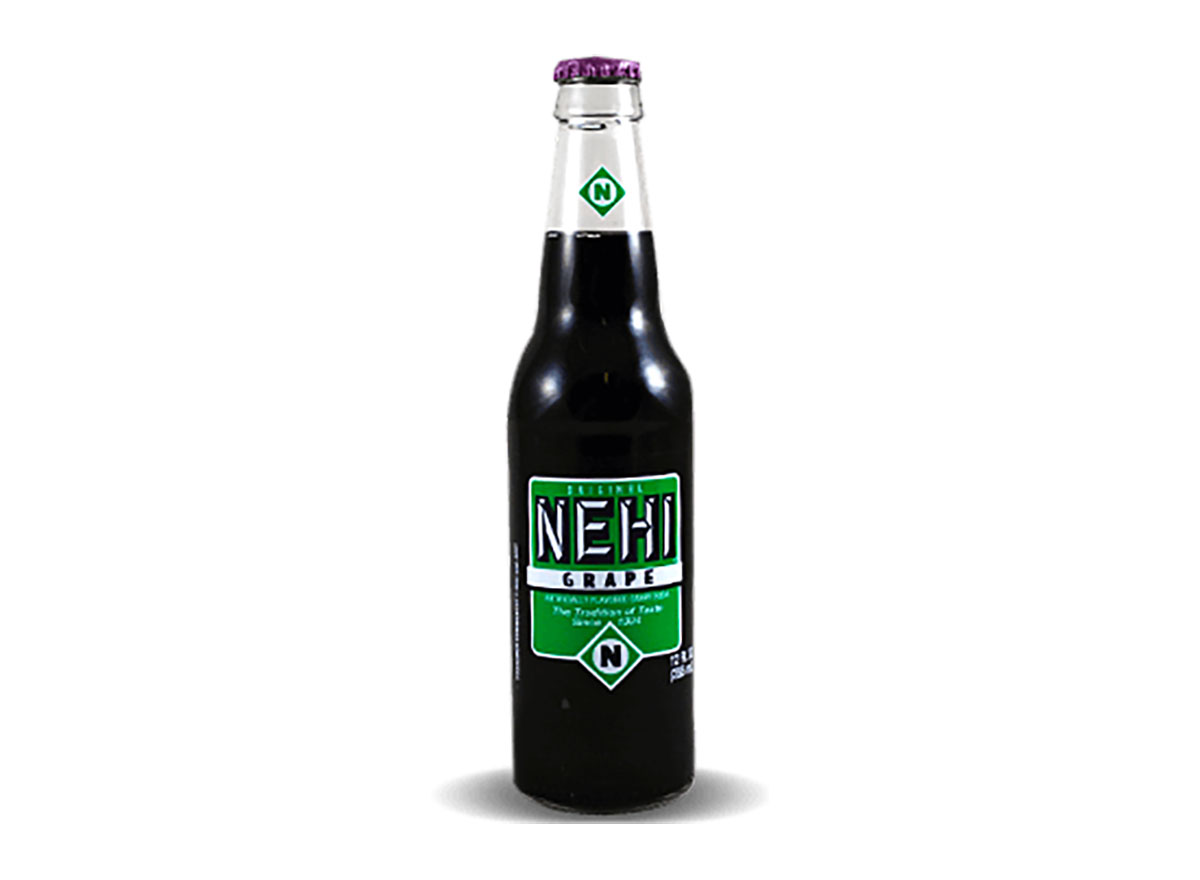 South Carolina is another state that's a fan of Nehi and its delicious fruit flavors.
SOUTH DAKOTA: Root Beer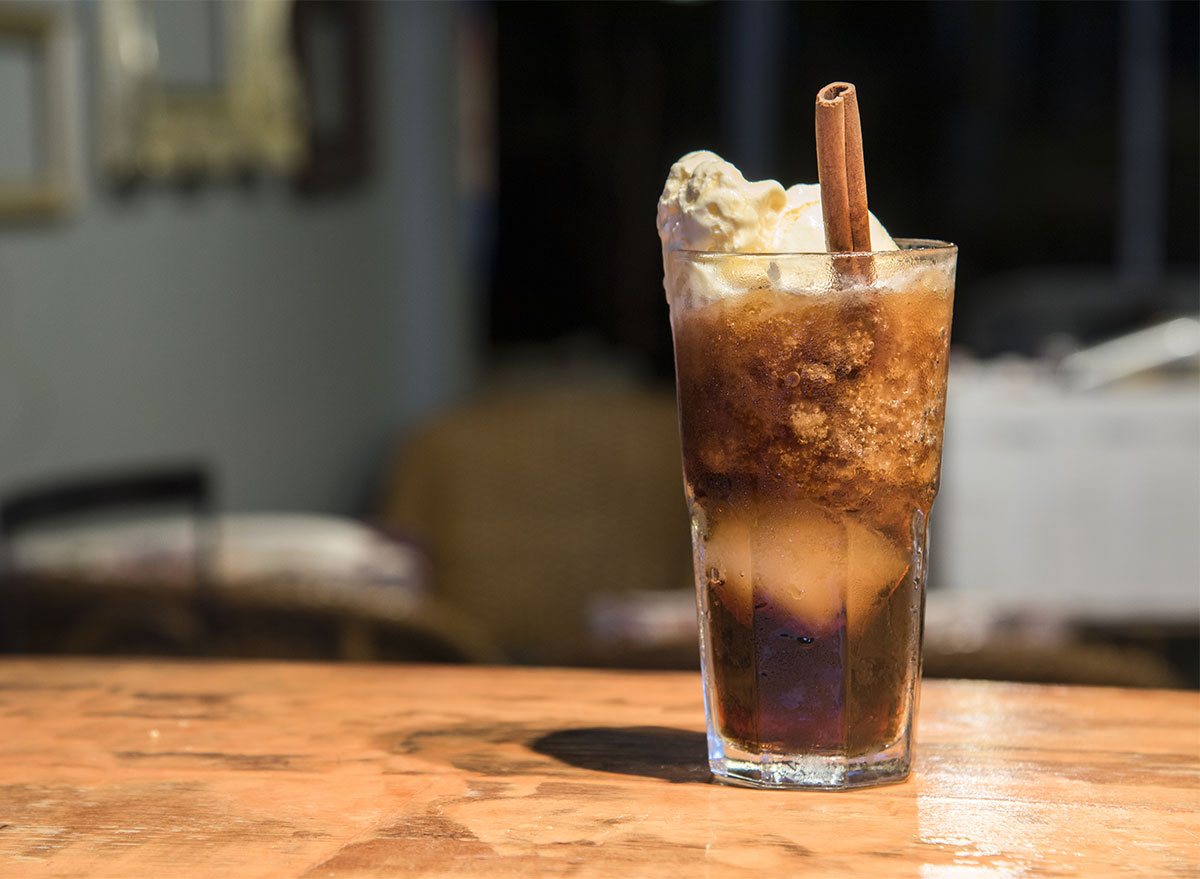 Enjoying a root beer float at home? If you're in South Carolina, you're in good company.
TENNESSEE: Lemonade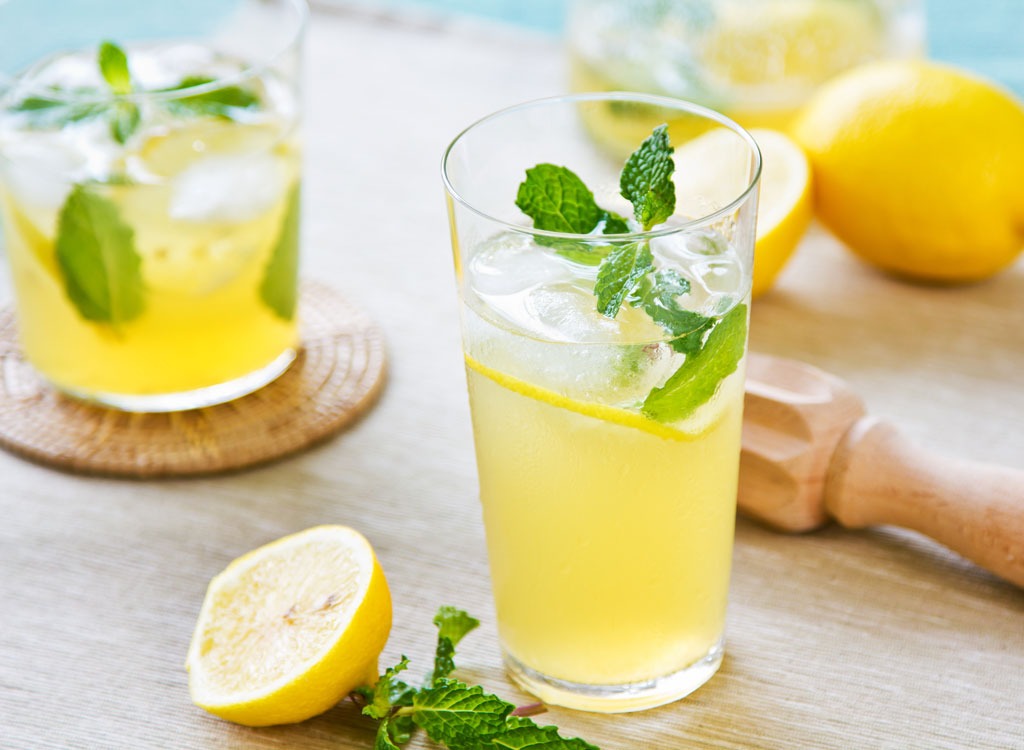 Is there anything better than an ice-cold lemonade enjoyed on your front porch? Tennessee does Southern living right.
TEXAS: Cream Soda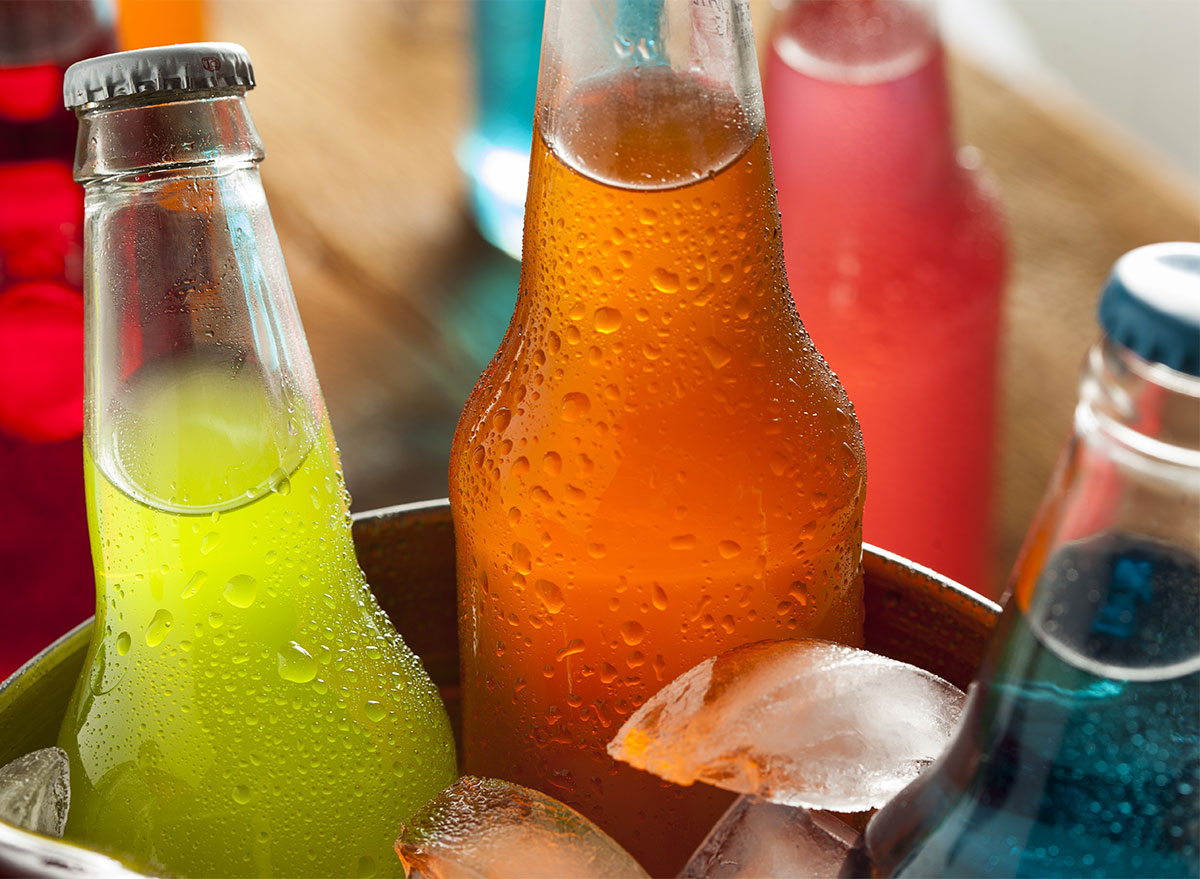 Everything's bigger in Texas, including the state's affinity for cream soda.
UTAH: Crush
Did you think we were done talking about Crush? Well, Utah has a surprise up its sleeve!
VERMONT: Cream Soda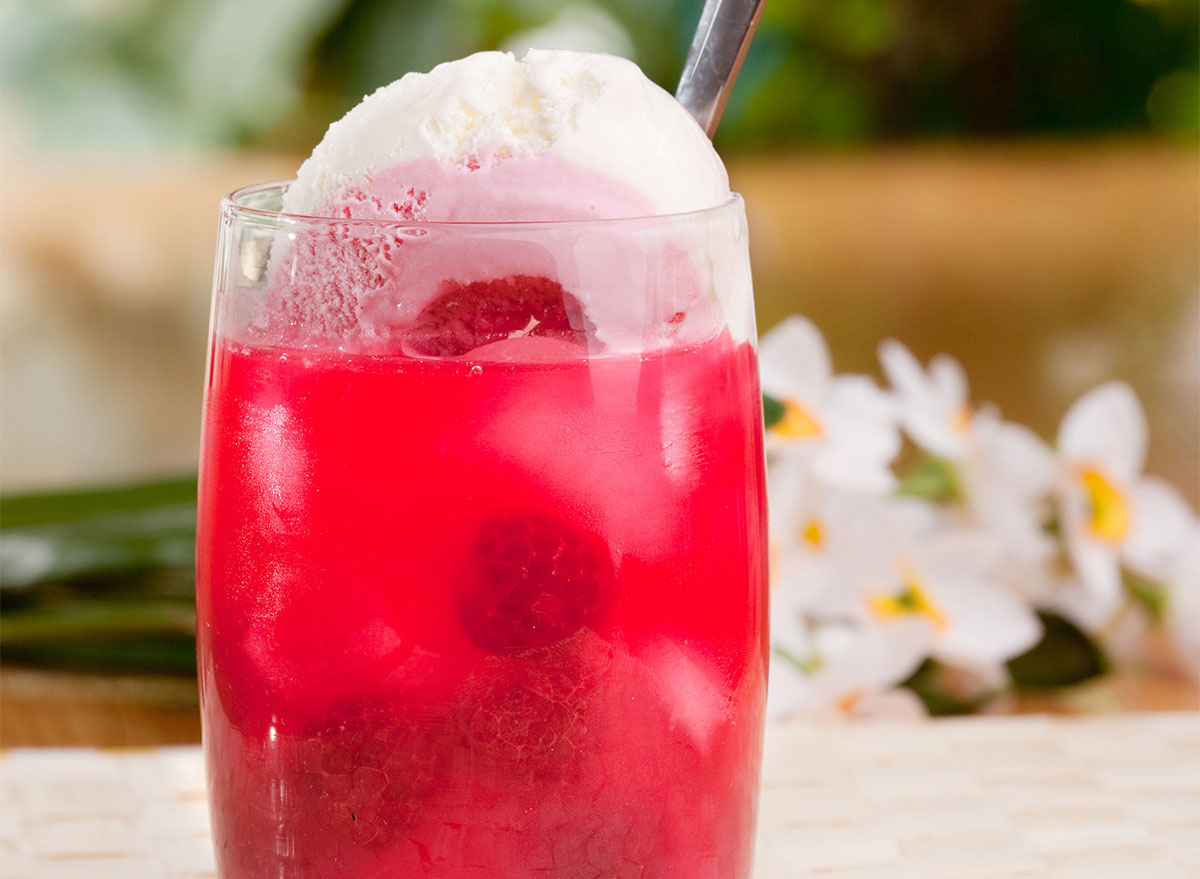 Vermont is another state enthralled by cream soda, and we can't blame them.
VIRGINIA: Fanta
The European soda has Virginians under its spell.
WASHINGTON: Green River Soda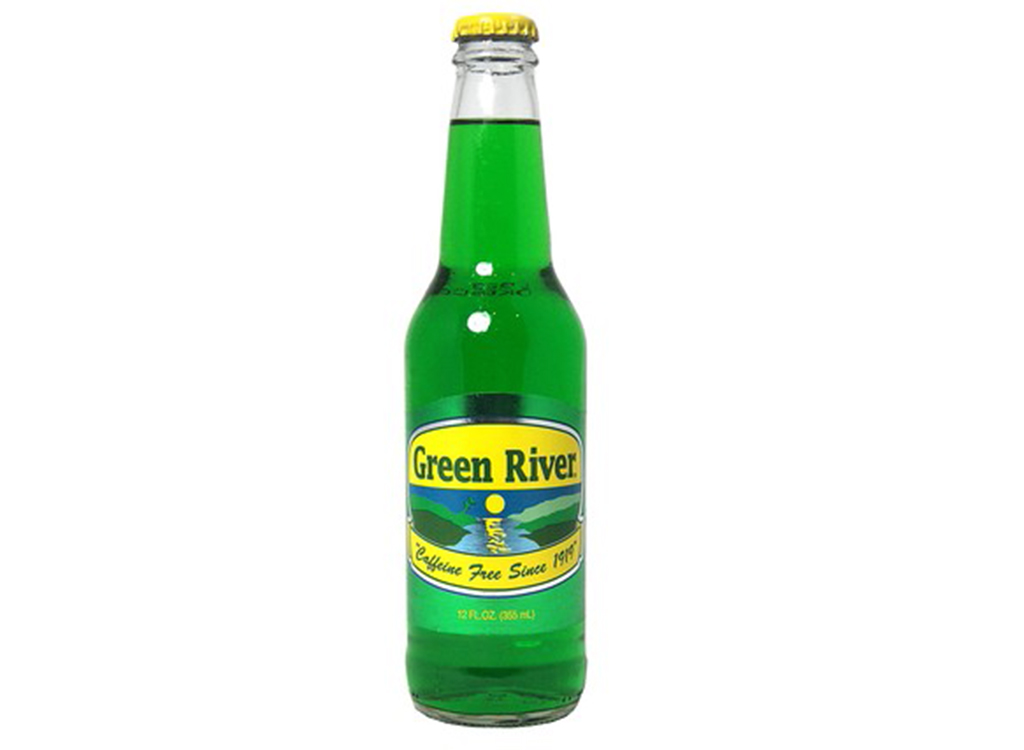 This lime-flavored soda might not be as popular as Sprite, but it's every bit as tasty.
WEST VIRGINIA: Mountain Dew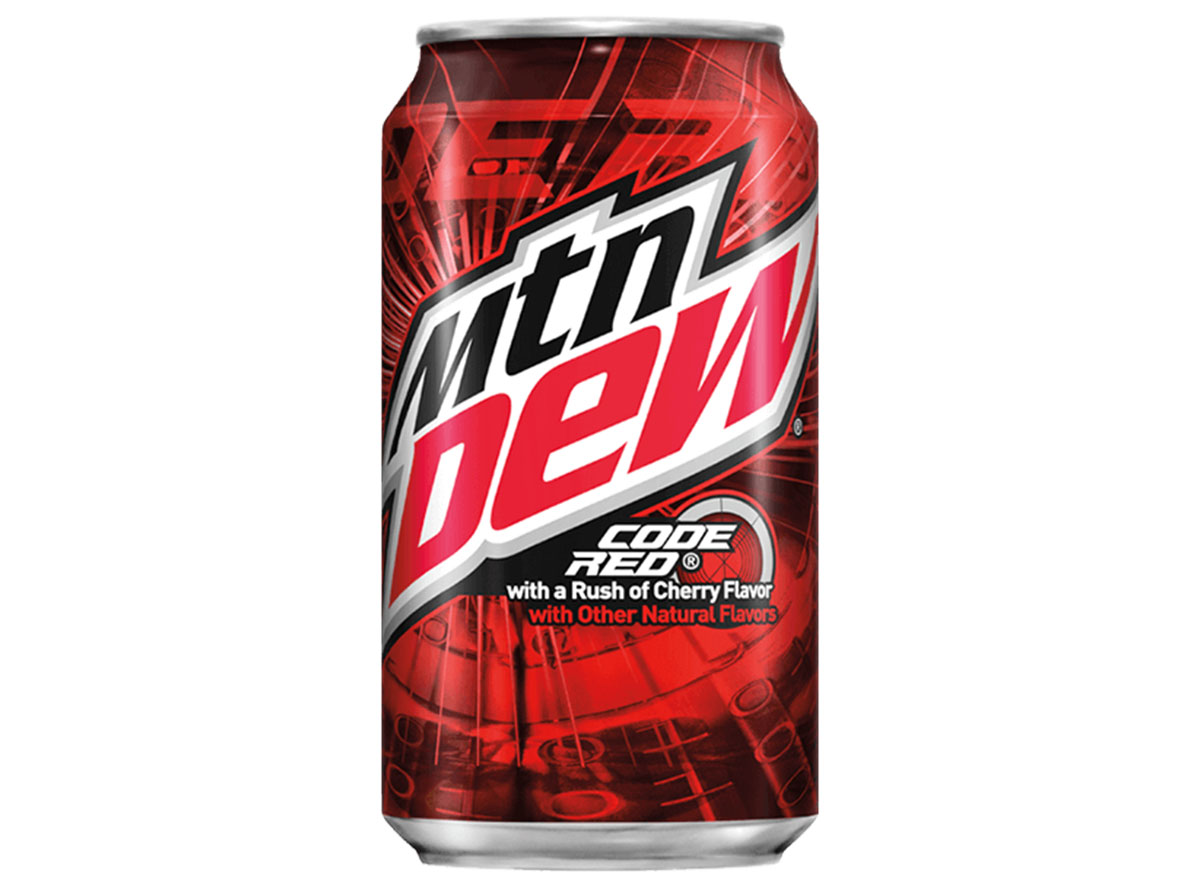 You don't have to live in the mountains to enjoy this bright-colored drink.
WISCONSIN: Jolly Good Soda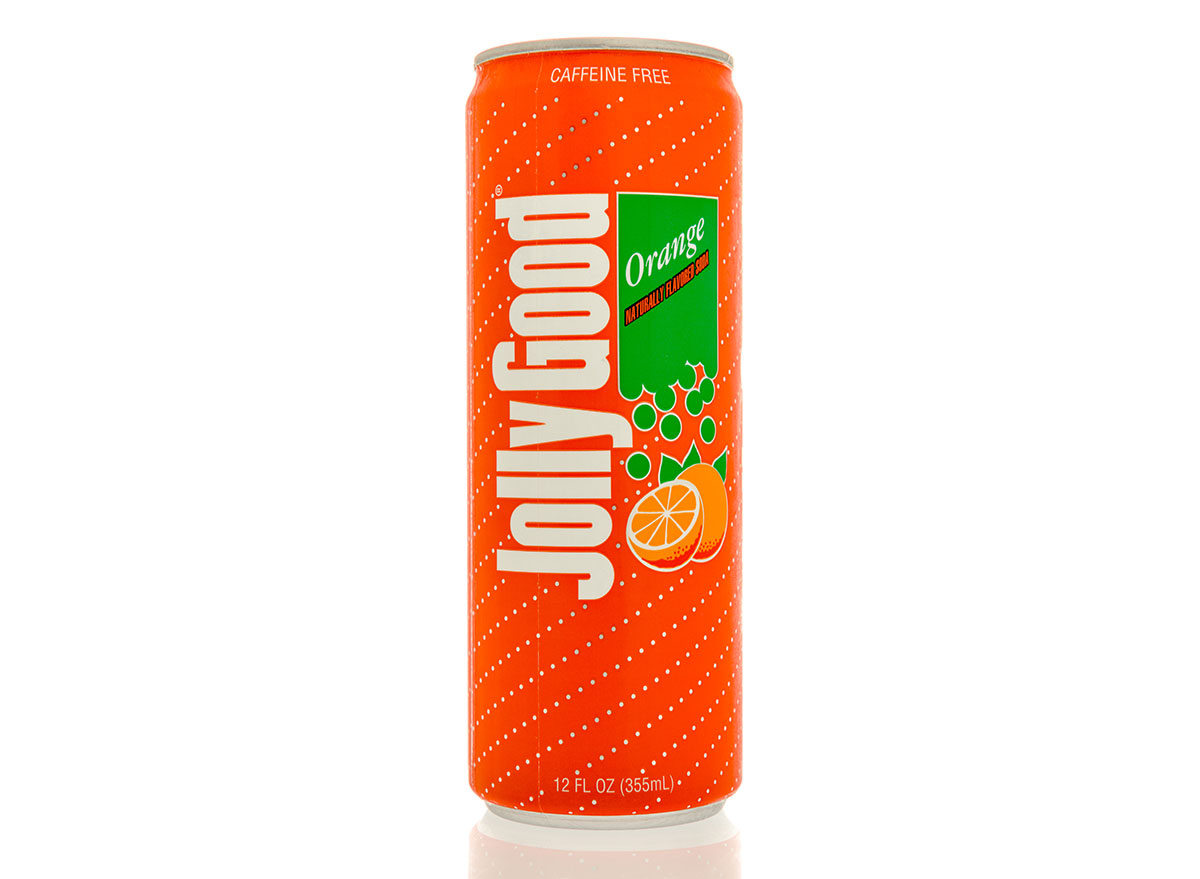 Jolly Good Soda is Wisconsin-made, and it's the most popular drink on Google in the state, too. You can't go wrong with any flavor of this local legend.
WYOMING: Coke Zero
Zero sugar and calories don't mean zero taste—just ask Wyoming.
Whether or not you agree with your state's pick, this list just might inspire you on your next trip to the grocery store.
Eat This, Not That!
Inspired by The New York Times best-selling book series, Eat This, Not That! is a brand that's comprised of an award-winning team of journalists and board-certified experts, doctors, nutritionists, chefs, personal trainers, and dietitians who work together to bring you accurate, timely, informative, and actionable content on food, nutrition, dieting, weight loss, health, wellness, and more.
Read more about Eat This