14 New Items Hitting Grocery Store Shelves in 2021
Macadamia ice cream and gluten-free baking mix, oh my!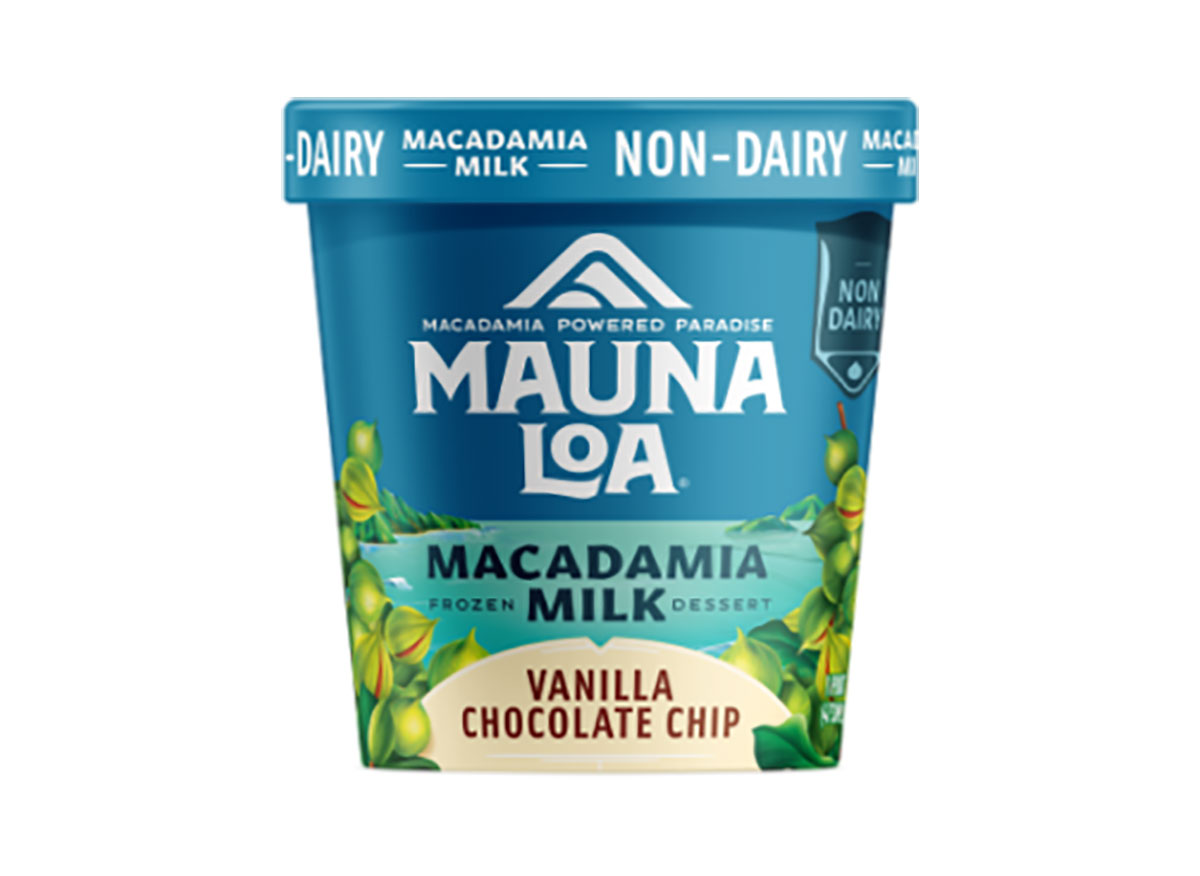 This post contains affiliate links. If you use these links to buy something, we may earn a commission.
Some people clean out their wardrobes at the start of a new year. Others (me), purge their pantry to make room for all the new and exciting snacks set to hit grocery store shelves over the next 12 months. And between you and me, there are a lot of tasty food items launching in 2021 you'll want to make space for, too.
Based on the new items already being announced, 2021 is sizing up to be a particularly big year for frozen treats, animal product-alternatives, and better-for-you spins on popular comfort foods. From baked goods with refined ingredient lists to dairy-free dressings and crunchy, salty snacks, here are just some of the most-anticipated food items of 2021 to add to your grocery list.
And for more, check out these 15 Classic American Desserts That Deserve a Comeback.
Immi High-Protein Instant Ramen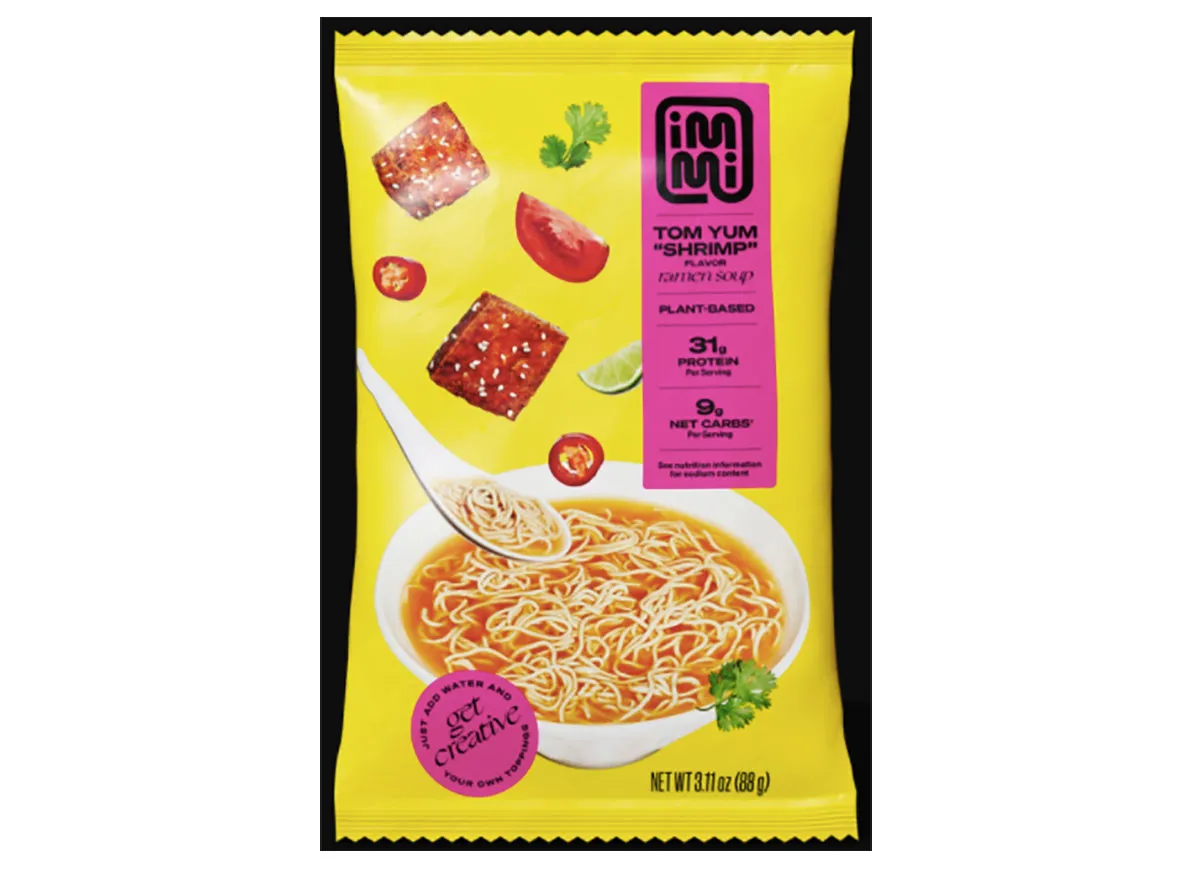 Per package (88-89 g)
: 190-210 calories, 3-3.5 g fat (0-1 g saturated fat, 0 g trans fat), 840-850 mg sodium, 18-19 g carbs (9-10 g fiber, 1 g sugar), 31 g protein
The chaos that was 2020 had us falling back on comfort foods we know and love, and if that meant packages of ramen, 2021 has good news for you. Enter Immi, a low-carb, high-protein, instant-ramen brand that prides itself on being keto-friendly and entirely plant-based.
Partake 5-in-1 Baking Mix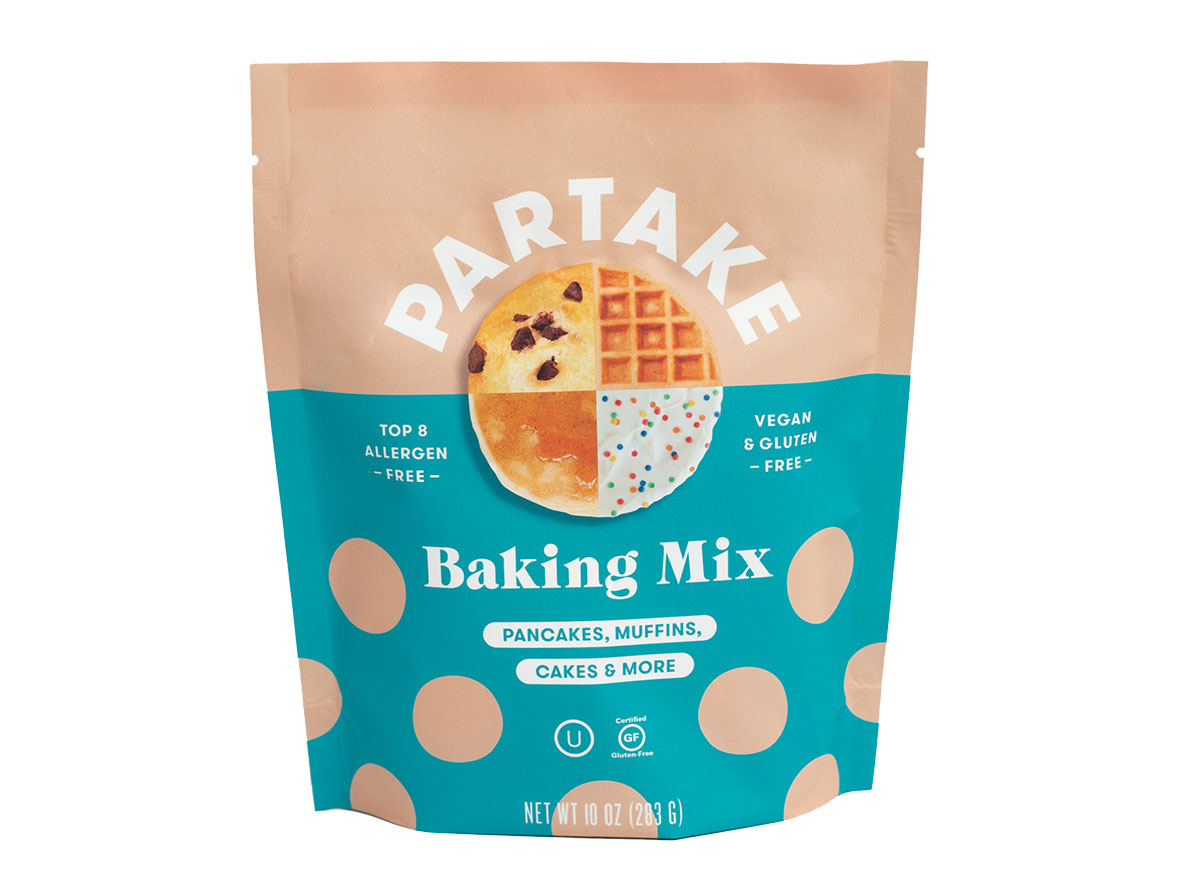 Per 40 g
: 140 calories, 1.5 g fat (0 g saturated fat, 0 g trans fat), 270 mg sodium, 29 g carbs (1 g fiber, 3 g sugar), 4 g protein
I became a fan of allergy-friendly snack company Partake as soon as I tasted its cookies (the crunchy double chocolate chip flavor will change your life), so I'm thrilled to share that the brand has launched its very own baking mix, free of gluten, dairy, and the top 8 allergens. It's a combination of better-for-you ingredients, including a blend of gluten-free flours (oat, buckwheat, and tapioca), oat milk, and organic cane sugar, and it can be used to whip up everything from pancakes and waffles to cake and more.
N!CK's Ice Cream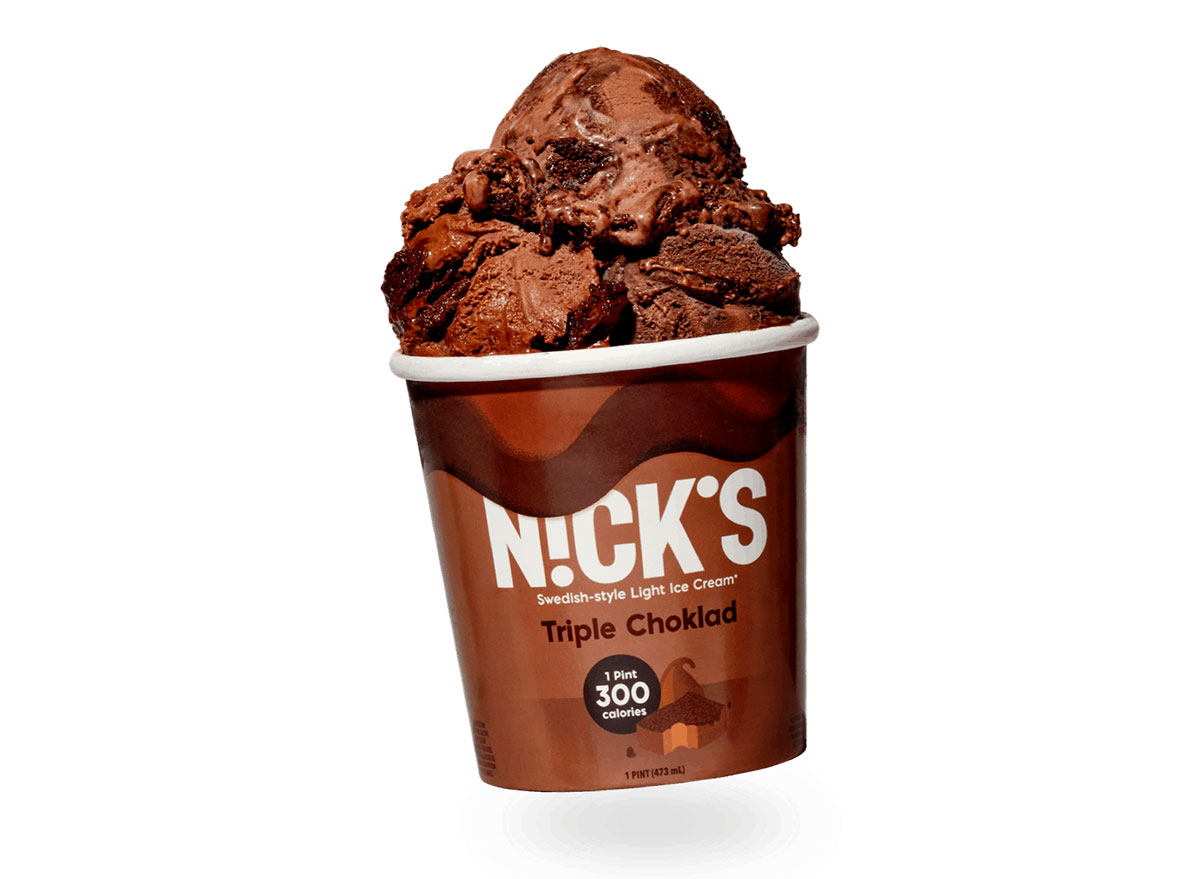 Per 2/3 cup (91 g) Choklad Choklad flavor
: 130 calories, 12 g fat (11 g saturated fat, 0 g trans fat), 60 mg sodium, 19 g carbs (7 g fiber, 0 g sugar), 2 g protein
N!CK's is the brainchild of Swedish mechanical engineer Niclas Luthman. Nick was diagnosed as pre-diabetic back in 2014 and realized after changing his diet to cater to his condition that he really missed certain foods and snacks he once loved, like ice cream. Nick has formulated an innovative, vegan recipe that includes Perfect Day animal-free dairy protein, a plant-based protein created through fermentation microflora, a microorganism that can produce the same types of animal proteins that contribute to the creaminess we all love about true dairy products.
Ithaca Hummus Buffalo Ranch Hummus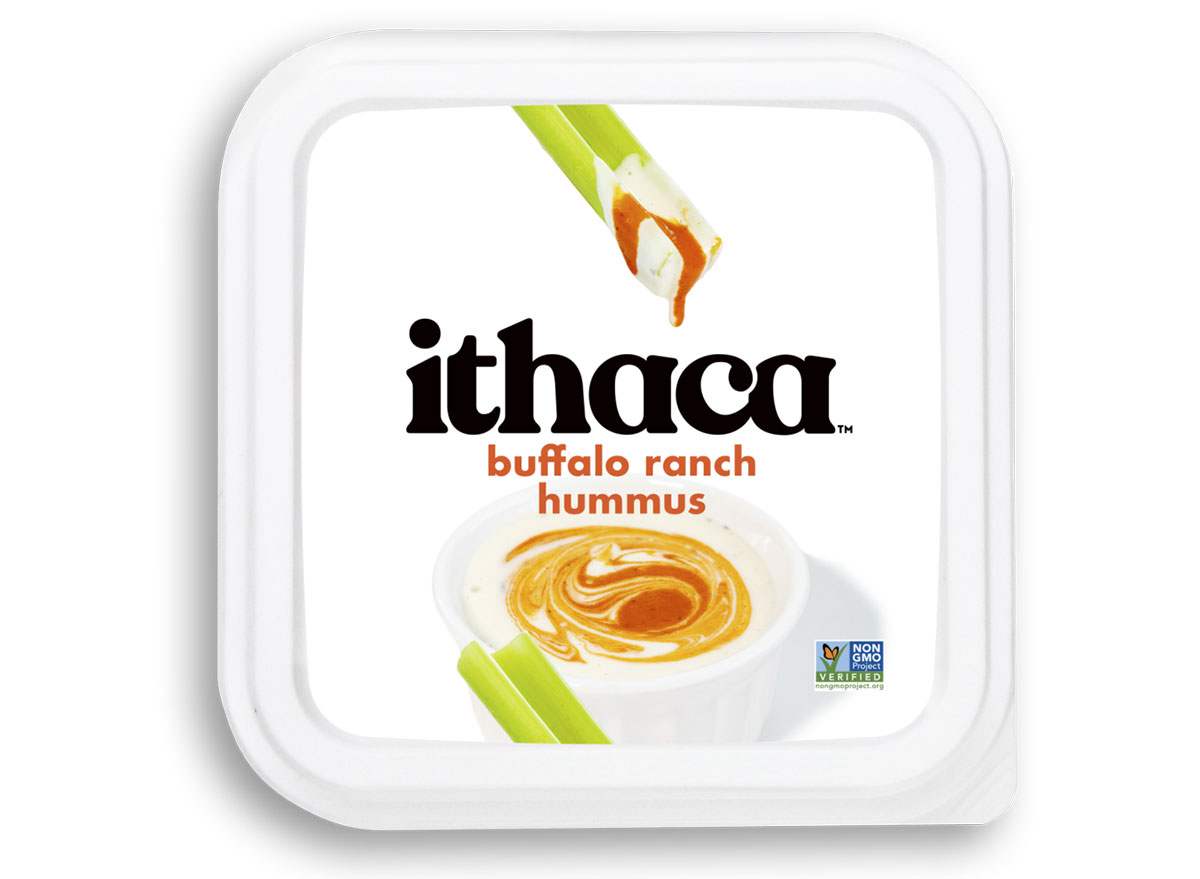 Ithaca Hummus is starting 2021 on a spicy note by adding Buffalo Ranch to its already impressive collection of plant-based spreads. According to the product's description, this better-for-you dip "tastes like buffalo chicken dip" without the chicken and, lucky for sports fans, is included in the brand's limited-edition Big Game Day Kit, just in time for Super Bowl snacking.
Mauna Loa Macadamia Milk Ice Cream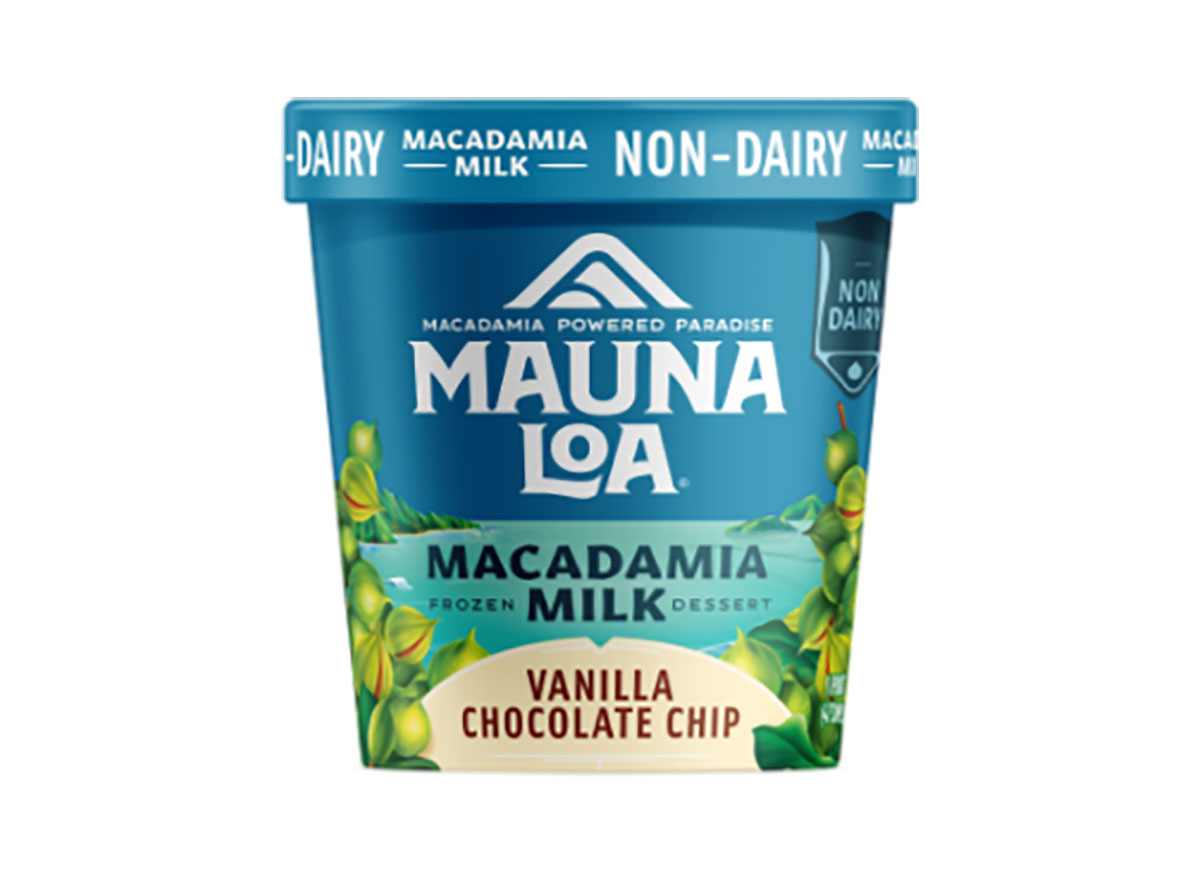 If you're already a fan of or are interested in trying dairy-free frozen dessert alternatives, add Mauna Loa to your list. The Hawaii-inspired pints come in six flavors: Rocky Road to Hanna (creamy chocolate, vegan marshmallows, and crunchy macadamias), Vanilla Orchid (classic vanilla), Mango Liliko'i (a union of mango and passionfruit), Kona Coffee, Vanilla Chocolate Chip, and Chocolate. The frozen treat will be available in select stores starting this month.
Califia Farms Mushroom Coffee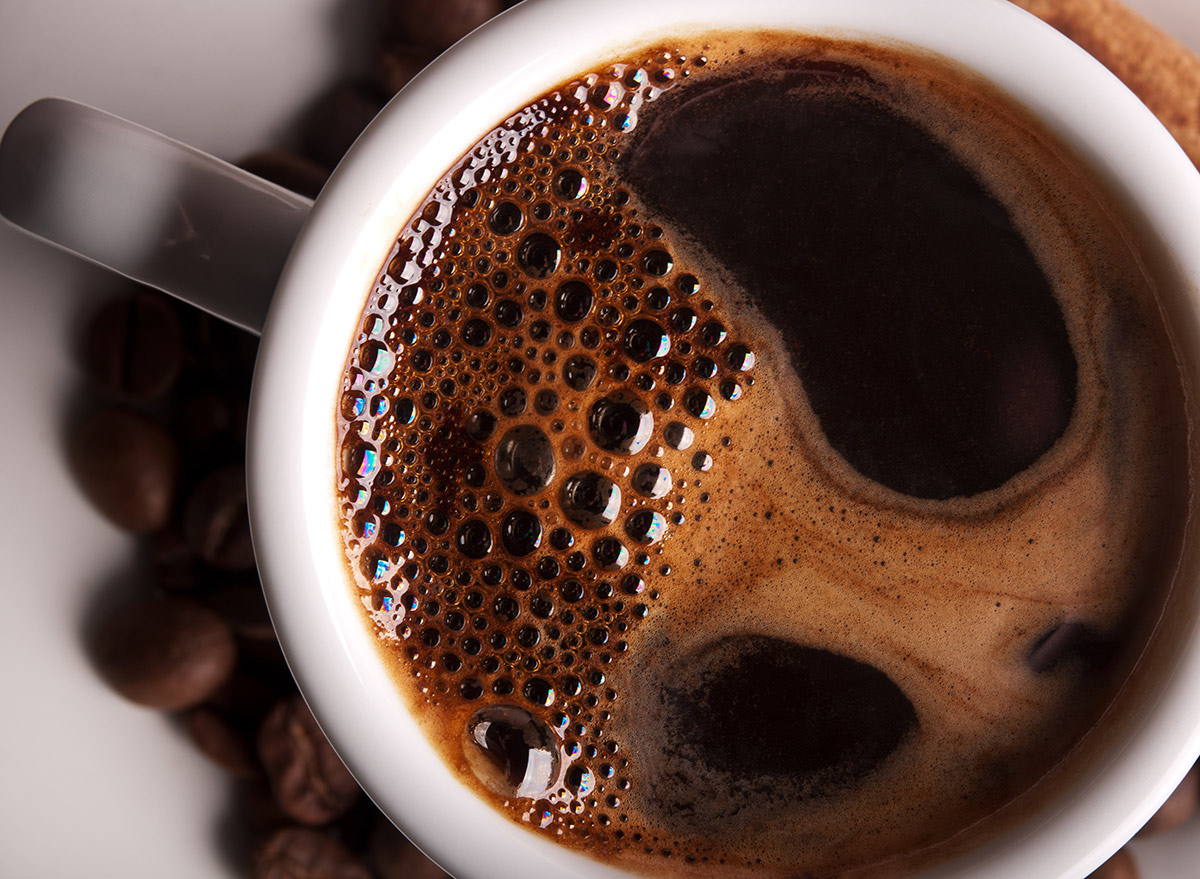 Mark your calendars because come early spring, Califia Farms is hopping on the adaptogenic beverages bandwagon. In April 2021, the beloved plant-based milk brand is set to introduce its take on mushroom coffee to the market. The new slow-brewed, adaptogenic cold brew is made from 100% Arabica beans and features cordyceps and lion's mane, both of which are functional mushrooms said to help boost brain functionality. The new coffee will be available at Sprouts and Amazon.
Organicville Non-Dairy Dressings
6254a4d1642c605c54bf1cab17d50f1e
Whether you're strictly dairy-free or just looking to incorporate some alternatives into your diet, Organicville's new non-dairy dressings make for the perfect swap. Bottles of Caesar and Jalapeño Ranch dressings will hit shelves this February, and not only are they dairy-free, but these delicious salad toppers are also certified organic, vegan-friendly, and gluten-free.
Pop Bitties Chips
Per 1 oz (28 g) Pink Himalayan Salt flavor
: 120 calories, 4 g fat (0 g saturated fat, 0 g trans fat), 220 mg sodium, 18 g carbs (1 g fiber, 0 g sugar), 0 g protein
From the original founder and product developer of Stacy's Pita Chips comes Pop Bitties, a salty, smart-snacking option made from healthy ancient grains. Each crunchy bite is loaded with sorghum (a non-gmo, gluten-free ancient grain), brown rice, quinoa, and chia. They're easily digestible (so easy on your tummy), and swarming with vitamins and minerals like iron, magnesium, vitamins B and E, and more. They also come in four flavors: Pink Himalayan Salt; Maple & Sea Salt; Hickory BBQ; and Vegan Sour Cream & Onion and are available in grocery stores nationwide.
Goldfish Flavor Blasted Cheddar & Sour Cream
Per 51 pieces (30 g)
: 140 calories, 4.5 g fat (1 g saturated fat, 0 g trans fat), 260 mg sodium, 21 g carbs (<1 g fiber, <1 g sugar), 3 g protein
The snack that smiles back is swimming with even more flavor now that Cheddar & Sour Cream has been added to its line of Flavor Blasted crackers. As always, each batch of Goldfish has been baked to perfection with real cheese and without any artificial flavors or preservatives. The best part is that you don't have to wait to get your hands on a bag. They're now available in select retailers.
YumEarth Chewy's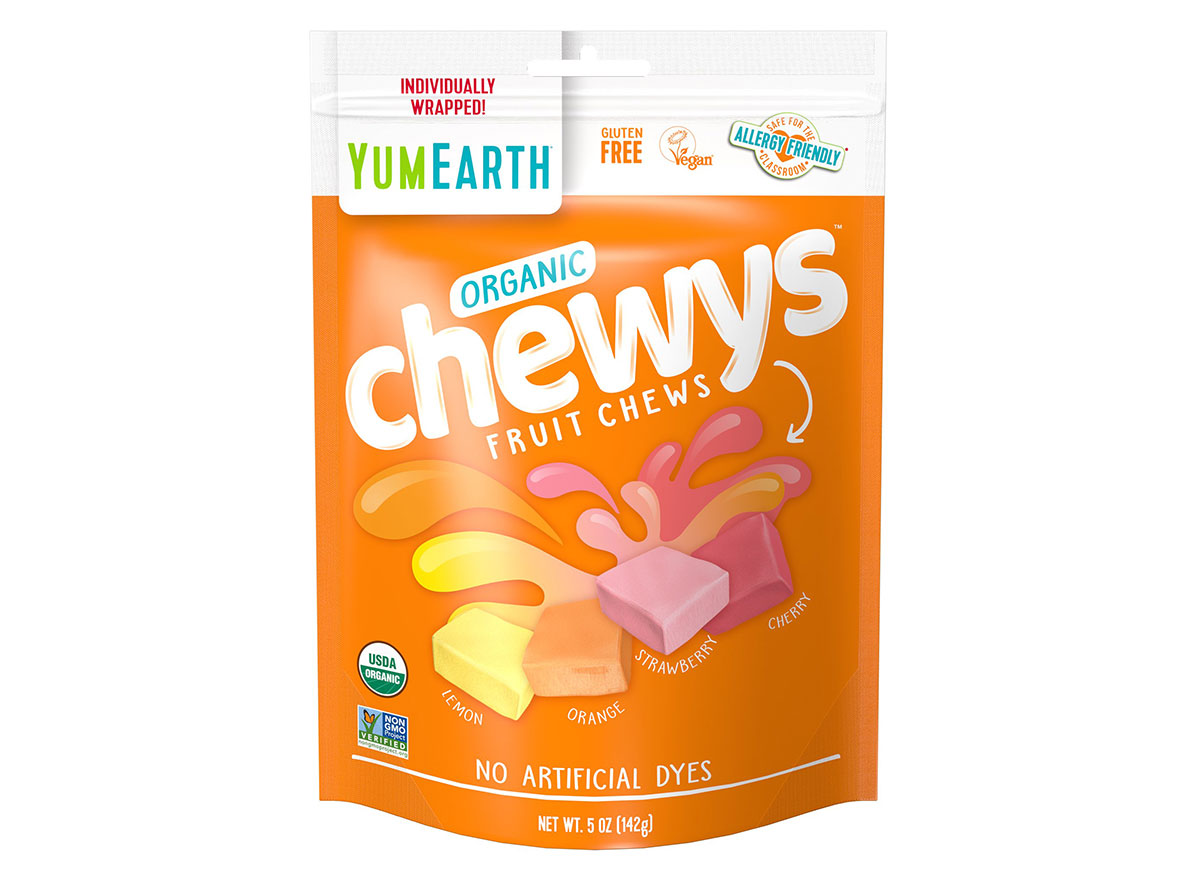 YumEarth knows that while candy may be dandy, your favorite sweet treats are rarely made with ingredients that are good for you. But if you've got a sweet tooth for gummies in particular, the brand's launching a line of fruit chews that are free from the top 8 allergens, high fructose corn syrup, and artificial dyes. They're also gluten-free and made with simple, organic ingredients. These better-for-you indulgences hit shelves in March and will be available in four flavors: lemon, orange, strawberry, and cherry.
Good Humor Viennetta Ice Cream Cake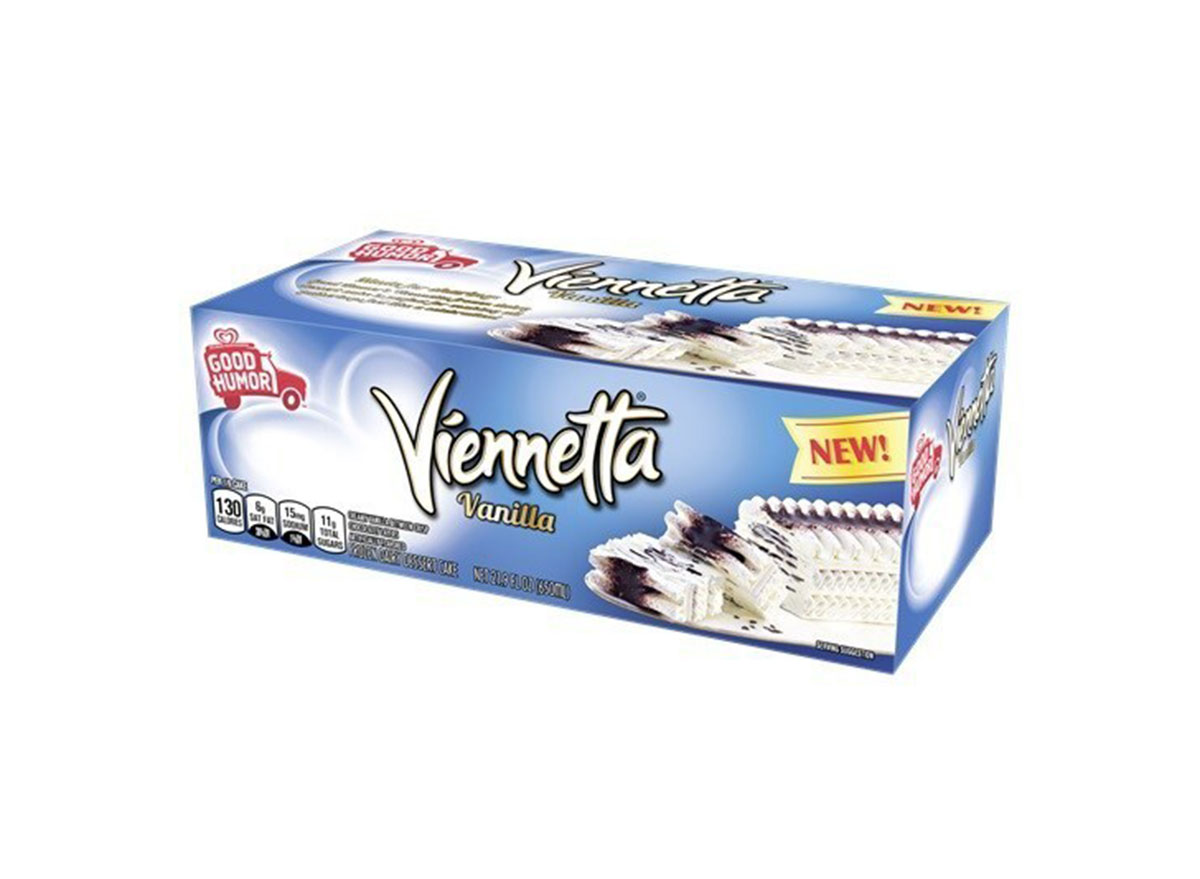 Per 1/6 cake
: 130 calories, 7 g fat (6 g saturated fat, 0 g trans fat), 15 mg sodium, 15 g carbs (0 g fiber, 11 g sugar), 1 g protein
Good Humor has reintroduced its Viennetta ice cream cake after almost 30 years off the market. In case you don't remember (or are too young to remember), Viennetta is an epic '90s throwback. It's a frozen treat that was considered quite fancy back in the day, and is described to have "a wavy frozen vanilla base between crispy, decadent chocolate layers." Get them while you can!
Forager Project Strawberry Organic Gluten-Free Cereal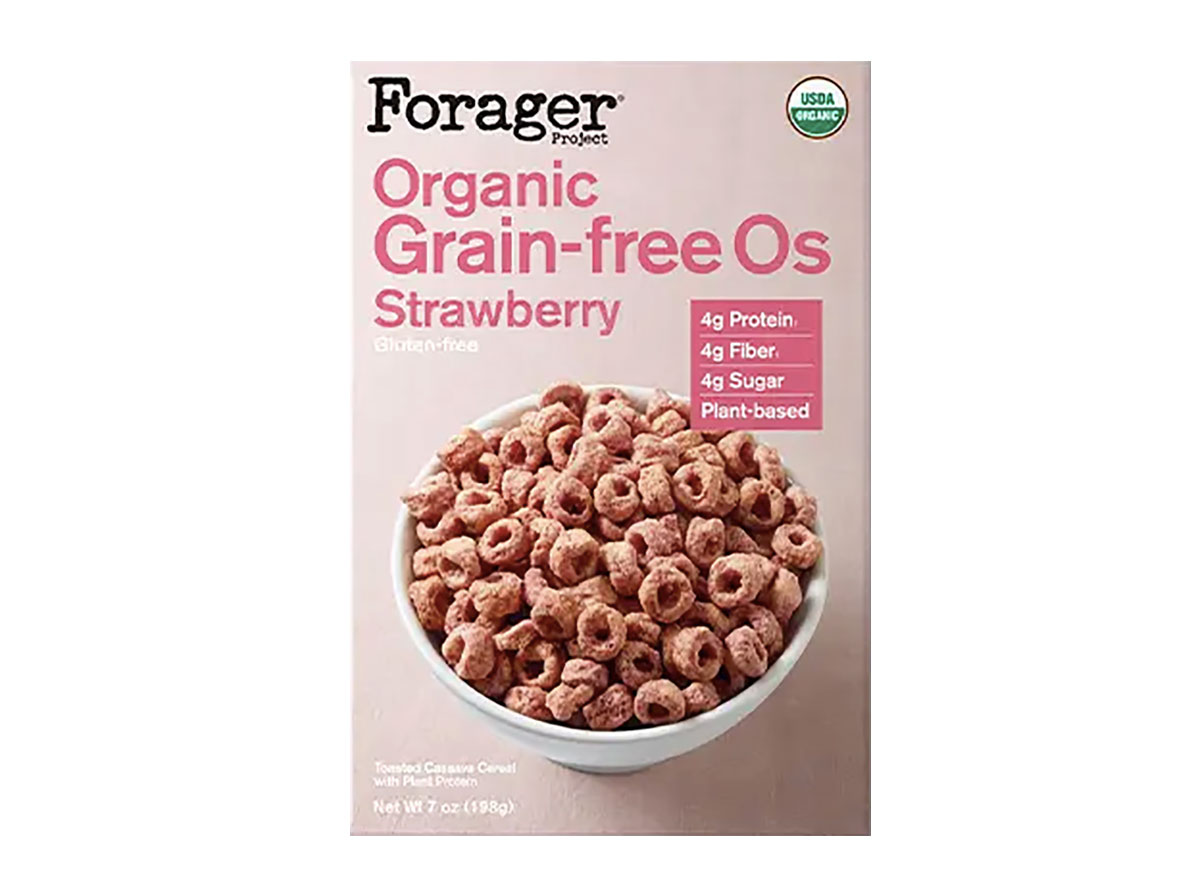 Per 1 cup (32 g)
: 110 calories, 1 g fat (0 g saturated fat, 0 g trans fat), 0 mg sodium, 24 g carbs (4 g fiber, 4 g sugar), 4 g protein
Forager Project's Strawberry Organic Gluten-Free Cereal hit shelves this month, just in time to start 2021 on a delicious yet highly nutritious note. The breakfast food item is low in sugar and is vegan-friendly.
Siete Foods' Churro Strips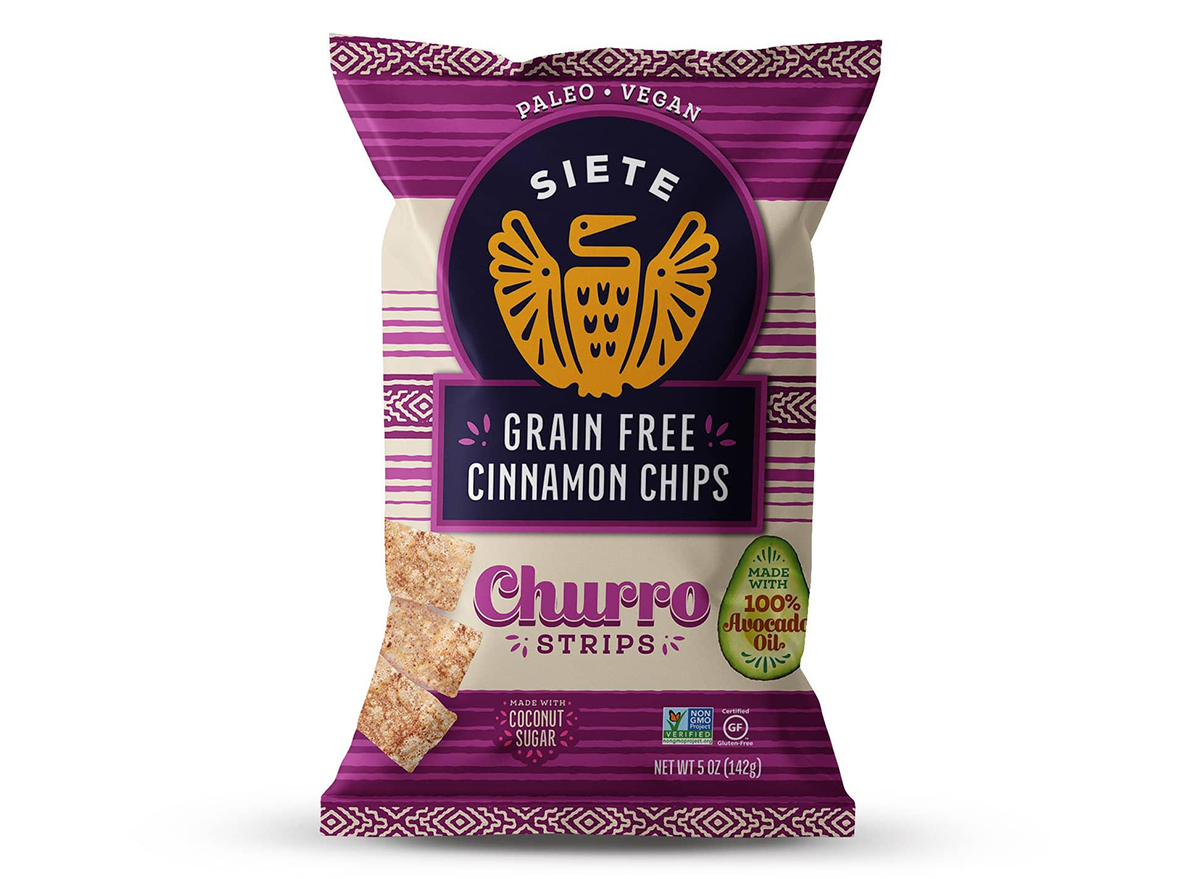 Per 1 oz (28 g)
: 130 calories, 6 g fat (0.5 g saturated fat, 0 g trans fat), 65 mg sodium, 20 g carbs (1 g fiber, 5 g sugar), 0 g protein
Craving sweet over salty? Inspired by the warm, cinnamon-sugar crystalled Mexican vendor treat, Siete Foods' new Churro Strips can help curb your hunger. Made with only simple ingredients like cassava flour, coconut sugar, cinnamon, and vanilla bean powder, these grain-free bites are bursting with flavor and perfect for dipping in melted chocolate.
Coffee Mate Natural Bliss Functional Creamers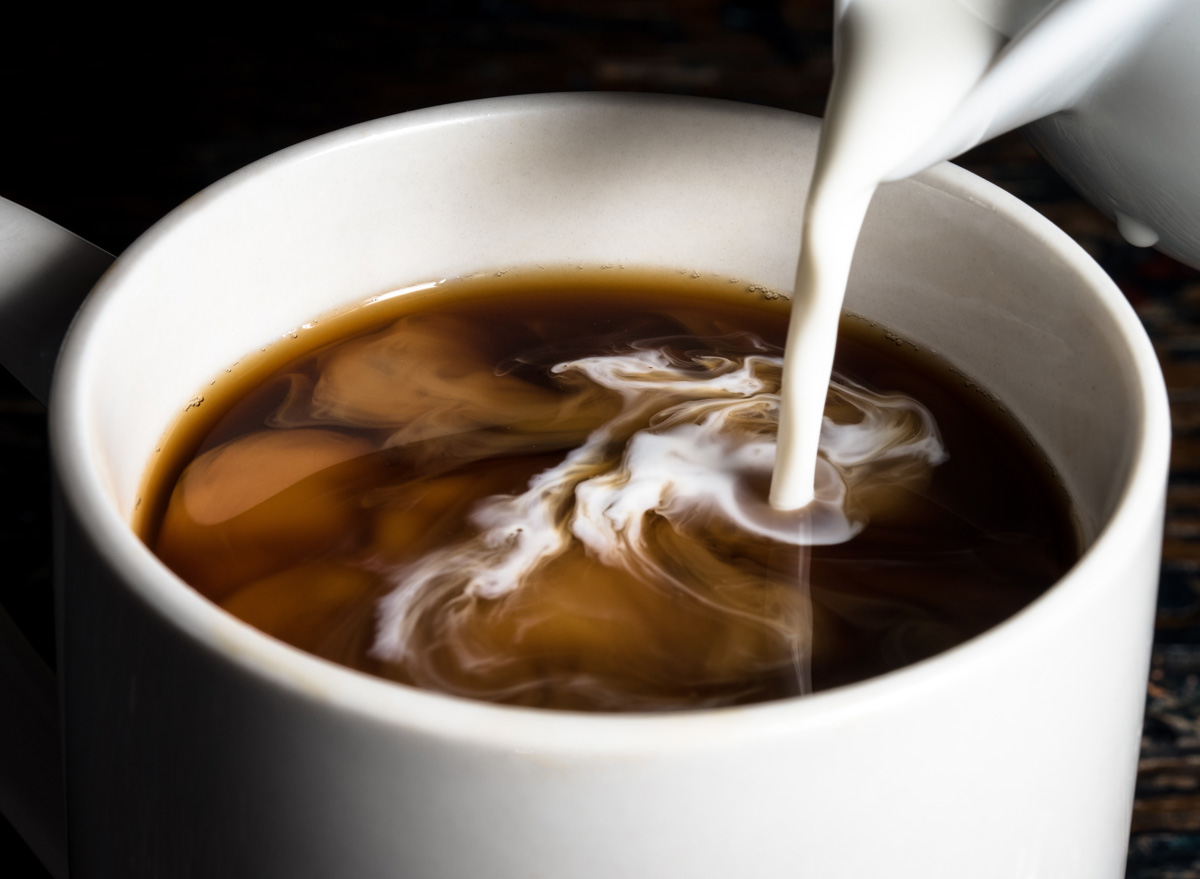 Another adaptogenic addition to the market, Natural Bliss from Coffee-Mate is launching functional creamers to upgrade your morning cup of Joe. The new collection will be available in late January and includes plant-based vanilla flavored creamer with prebiotic fiber, as well as a plant-based, almond-flavored creamer with protein and MCT oil. Both creamers are made with a blend of oat and almond milk, made easily digestible, and strive to help sustain your energy long past the early hours of your day.
For more, check out these 108 most popular sodas ranked by how toxic they are.