Alicia Silverstone Is Asking Her Fans to Give Up These Foods
The actor implored her followers to make this one easy diet swap.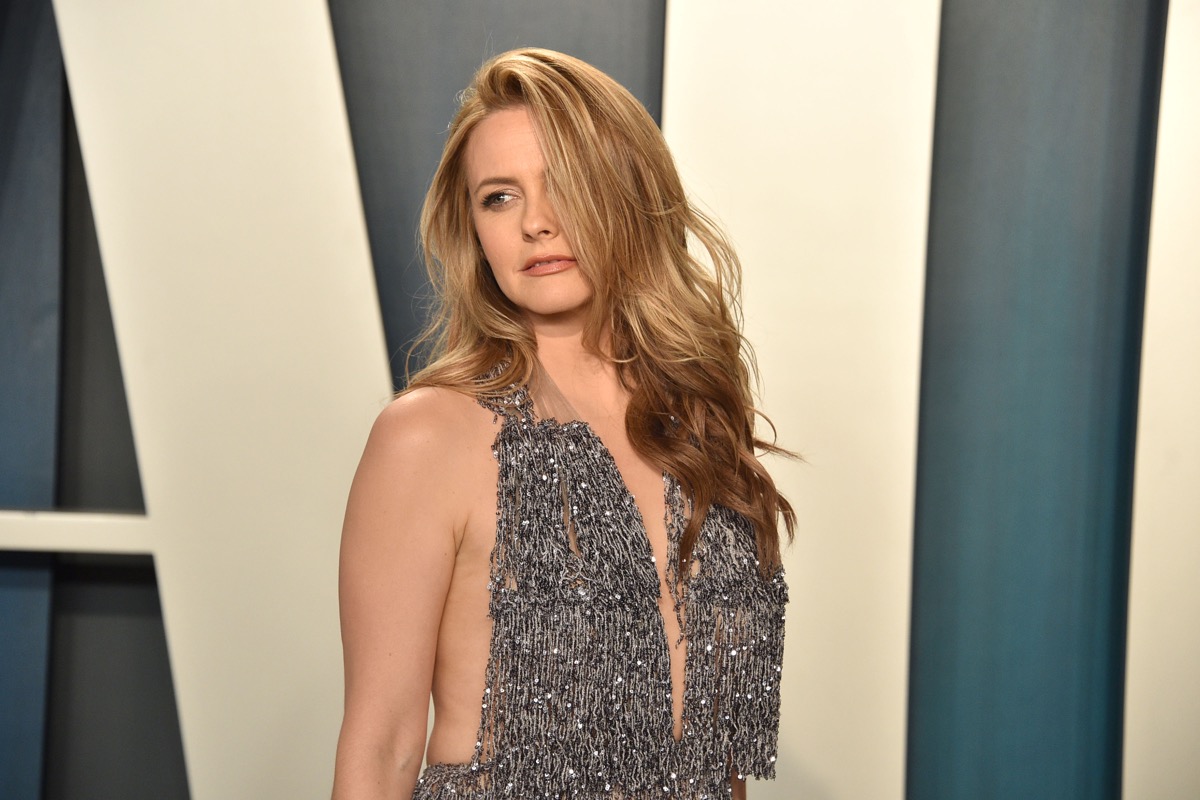 Alicia Silverstone may be best known for her leading roles in films like Clueless, but the star has yet another passion beyond the world of acting that she's just as outspoken about: environmentalism. Silverstone, who's the author of the vegan cookbook The Kind Diet, has long been a proponent of animal welfare causes, and now she's asking her fans to ditch some particular foods in order to help build a more sustainable planet.
Read on to discover what dietary changes Silverstone is asking fans to make, and for more on how celebrities really eat, check out Jessie James Decker Just Shared Her Exact Breakfast, Lunch, and Dinner to Lose Weight.
Silverstone is asking fans to adopt a meatless Monday.
On her Instagram account, Silverstone—who personally adheres to a vegan diet—praised Meat Free Monday's Impact Calculator, which lets people know how many natural resources they could help conserve by giving up meat and dairy just one day a week.6254a4d1642c605c54bf1cab17d50f1e
"Look how great this is!" says Silverstone. "It's so fun (and rewarding!!) to see the amount of water and animal you've saved, or the number of hungry people fed, and so much more!! All because of YOU!! Just imagine how much you'd help the world if you did more than a day."
For more celebrity health and fitness news delivered to your inbox, sign up for our newsletter!
She calls her vegan diet a "no-brainer."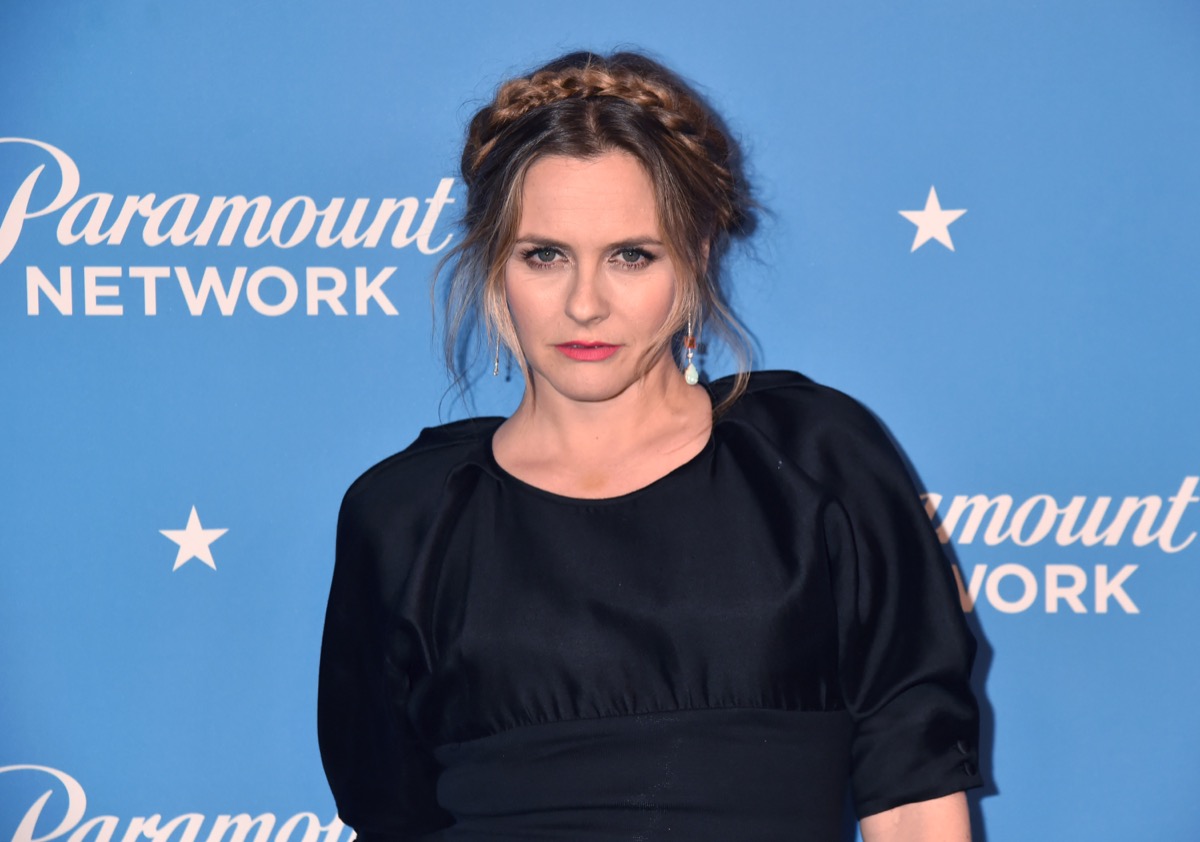 Silverstone says that she and her son Bear, 9, haven't had to give up their favorite foods to stick to their vegan diet.
In an interview with People, Silverstone admitted that she allows her son to participate in food rituals with his friends, like bringing vegan birthday cake to school.
Speaking to Farm Sanctuary, the actor explained that she and Bear still enjoy everything from sliders to tacos on a regular basis, swapping out animal-based proteins for vegan alternatives.
"It's turned me into an absolute health nut, because you feel so good, you feel so different," explained Silverstone, calling veganism "such a no-brainer."
She credits her way of eating with regulating her emotional state.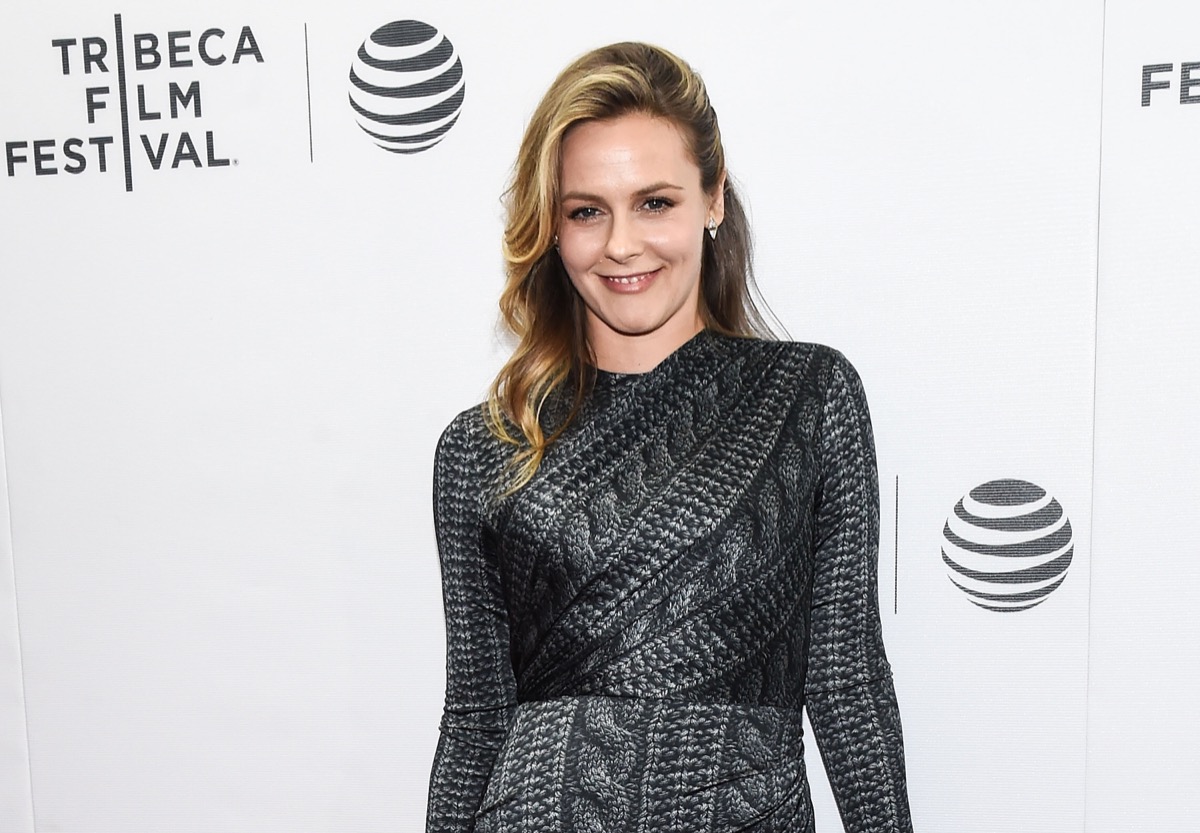 It's not just her physical wellbeing that benefits from her vegan diet—Silverstone also says that sticking to healthy, vegan meals helps her stay on an even keel emotionally.
"When I don't eat well, I don't feel well, and then my moods go all over the place," she told The New York Times in 2020.
She sticks to easy-to-make staple foods.
Silverstone says that eating a vegan diet doesn't have to mean learning to cook all over again. Instead, Silverstone sticks to a simple plan for her meals. "My motto is 'greens, grains, beans,' and I'm good," she told Well + Good.
For more celebrity environmentalists, check out Elizabeth Hurley Urges Fans to Ditch These Supermarket Buys In New Bikini Pic.
She keeps soy on the menu.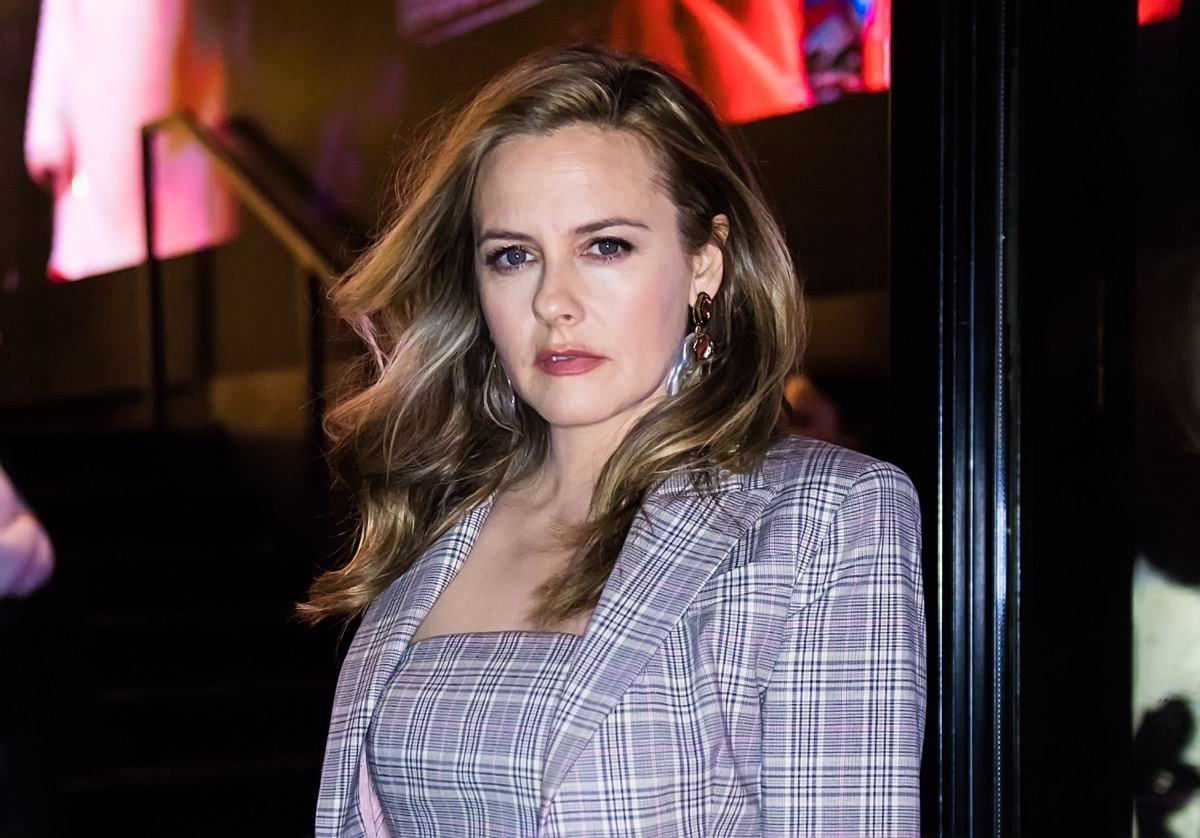 Silverstone also says that she doesn't shy away from soy-based foods, despite the bad rap they've gotten in the past. Silverstone tells Women's Health she loves tofu because "you can transform [it] into anything," noting that she typically fries it or makes pudding with the soy-based protein. As for the notion that a moderate amount of soy will wreak havoc on a person's hormonal balance? Silverstone called the notion "ridiculous."
"I am not at all freaked out by soy in the miso, tempeh, black soybeans, or shoyu forms. In fact, I think they are incredibly healthy and important for the diet. I'm not worried about the occasional soy treat, like ice cream," she explained on her Kind Life blog.
For more stars who've made major changes to their eating habits, check out La La Anthony Just Shared the Exact Foods She Eats to Stay Fit.
Sarah Crow
Sarah Crow is a senior editor at Eat This, Not That!, where she focuses on celebrity news and health coverage.
Read more about Sarah