This Is America's #1 Best Grocery Store, According to Shoppers
Thousands voted, and here is the winner.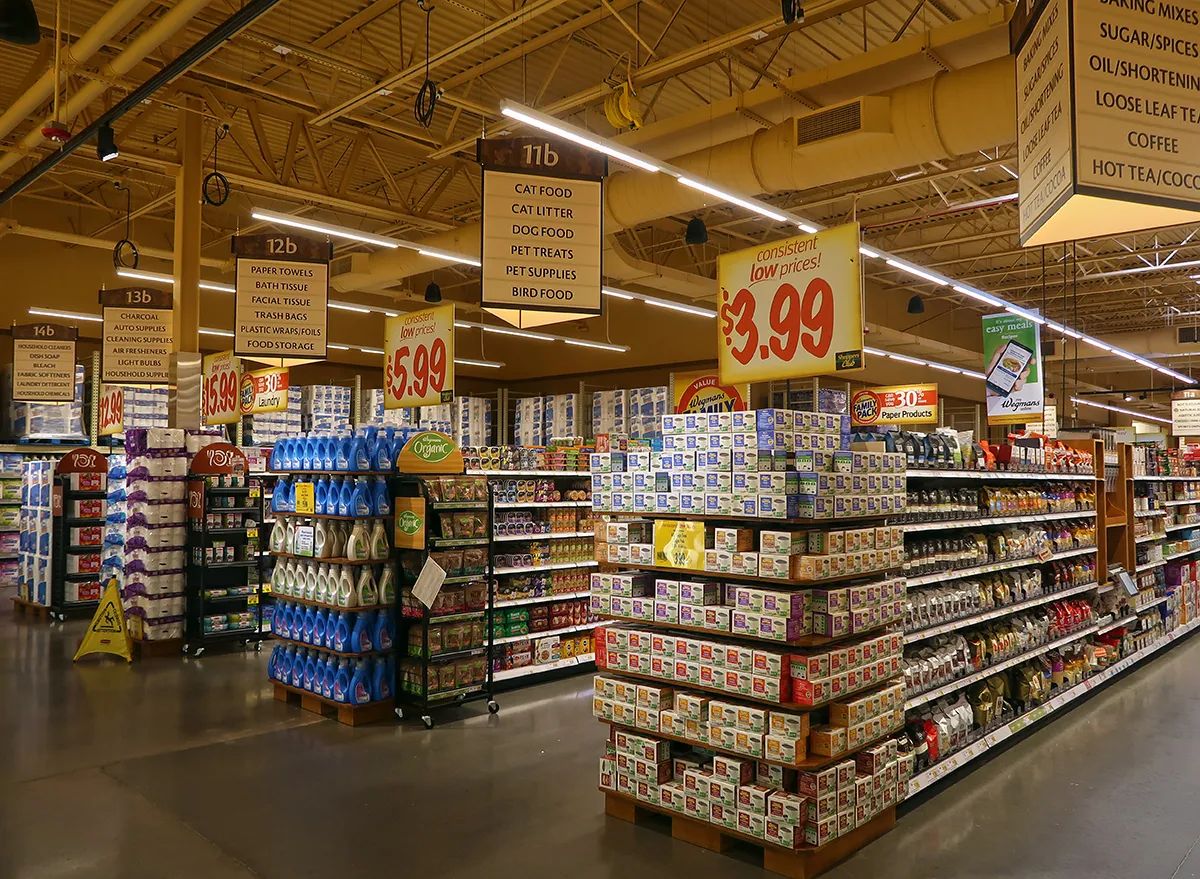 Grocery shopping is not what it once was thanks to massive shortages and prices higher than they've been in decades. But there are several supermarkets shoppers keep going back to, according to the new survey of America's Best Retailers of 2022 conducted by Newsweek.
More than 10,000 shoppers voted in the survey that covers 39 categories of stores and over 150,000 evaluations of products, customer service, atmosphere, accessibility, and shop layout were calculated into the rankings. In the end, one grocery chain came out on top, and it's one shoppers make their love for well known.
Some fans of Wegmans have admitted to traveling for hours in order to shop there—and the Newsweek survey sheds a little bit of light on how popular the chain with locations in Maryland, Massachusetts, New Jersey, New York, Pennsylvania, Virginia, North Carolina, and soon Delaware really is. It scored 92.25 points overall—beating out Publix, which came in second with 91.67 points, and Harps Food Stores, which came in third with 89.62 points. Sprouts and Whole Foods rounded out the top five.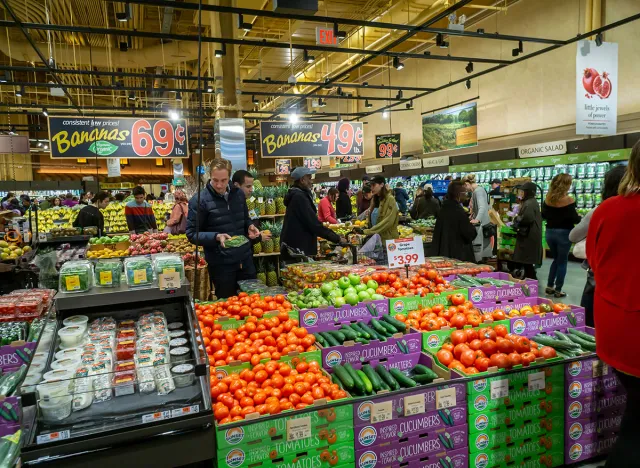 It's not the first award the grocery store chain has won. In 2020 it took home the award for the overall best customer service, according to participants in another Newsweek survey. Then, in 2021, Wegmans placed second behind H-E-B in a survey where over 12,000 pharmacy customers ranked their favorite brick-and-mortar grocery stores with medication and healthcare services. It also made the top 10 Best Supermarkets in the USA Today Reders' Choice Awards.
Some reasons shoppers love heading to this store to get food despite high prices and empty shelves playing the industry right now include the aforementioned customer service, as well as a bulk section that rivals Costco. For more fun facts, here are 15 Things You Didn't Know About Wegmans.
Amanda McDonald
Amanda has a master's degree in journalism from Northwestern University and a bachelor's degree in digital journalism from Loyola University Chicago.
Read more about Amanda