5 Grocery Shortages That Could Happen This Summer
Prepare for delays, higher prices, and sold-out shelves.
Ever since the beginning of the pandemic, it feels like we're hearing about a new circumstance leading to discontinued or out-of-stock items every day. And lately, it's due to a whirlwind of factors—from natural disasters to COVID-19 spread to political unrest to unmet consumer demand.
It's inevitable that shortages in these grocery products will also lead to higher prices. Inflation in grocery stores is becoming worrisome, with the Consumer Price Index (CPI) report for March 2022 finding an 8.5% increase in the index for all items, the largest 12-month increase seen since May 1981.
CEO and founder Bindiya Vakil of Resilinc, a company that uses predictive analytics to help build and sustain effective supply chains, knows the ins and outs of all of the latest disruptions and their knock-on effects.
"Unfortunately, the supply chain is still quite a mess in that it is still playing catch up: Supply can't keep up with demand and we're seeing more and more products going into constrained and delayed stages," she says. "Reduced labor and truck driver shortages are in play; fewer people working means a significant drop in production. Whether it's problems at a packaging or processing facility, less truck drivers to get the food to the retailer, or not enough hands to stock shelves, ultimately, we'll see the impact at the grocery store."
Following all the supply chain complications, we dove into five items that are likely to be especially sparse this summer. And brace yourself—these products are considered staple components for many grocery store offerings.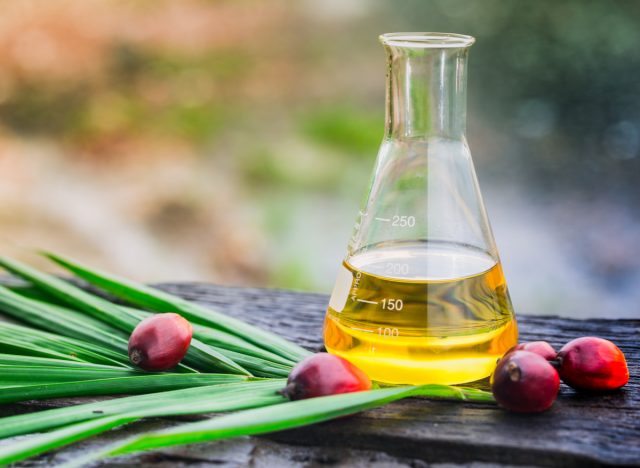 Earlier this year, the palm oil industry was first hit by labor shortages, due to lockdowns in Malaysia, according to Vakil. To make matters more dire, Indonesia banned crude palm oil exports last week, in order to provide more cooking oil for domestic consumers.
She informs that the ban was issued after Indonesia's top palm oil producers continued to export the commodity at record-high prices internationally, instead of complying with a domestic market obligation.
"Palm oil is the most widely consumed vegetable oil and is found in many packaged products sold in supermarkets," Vakil says. Despite its links to adverse effects on your health, it's a frequent ingredient in many store-bought items, like some ice cream, cookies, chocolates, and bread. It's also a critical component for many non-food uses: makeup, detergent, soaps, and shampoos—so the shortage is likely to drive up prices for both grocery and household goods.
FoodDive reported that a basket of the most commonly used vegetable oils by food manufacturers in the U.S. currently costs 41% more than a year ago, with prices 151% higher over the past two years. A few products that use palm oil include Oreos, Ritz Crackers, Kit Kats, and Nutella.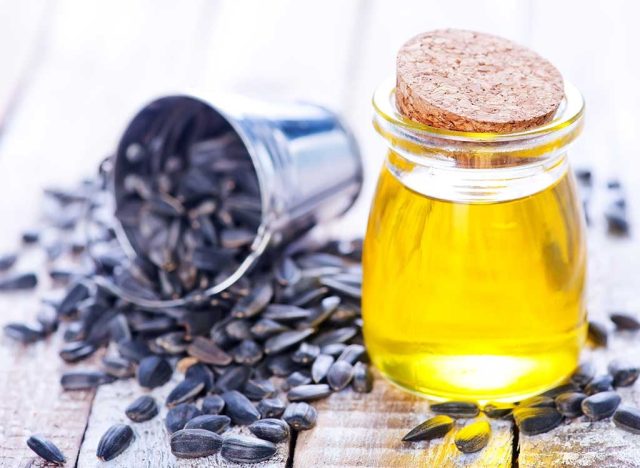 Another essential cooking oil is under siege by the supply chain crisis. A potential shortage of sunflower oil could be coming in the next few weeks, Vakil says, since over 80% of the global supply of sunflower oil comes from Russia and Ukraine.
"Sunflower oil supplies have been disrupted due to the war—although companies have started to replace sunflower oil with refined oil in their food products," she informs.
According to The Guardian, record highs for sunflower oil started at the beginning of the month, due to a host of contributing factors: exports from Ukraine have been trapped in the midst of war, last year's droughts led to lower yield, and the use of biofuels has risen, taking up an extra 15% of vegetable oil demand.
This lack of supply is likely to increase the cost of production, forcing companies to either purchase the goods at a higher price or find a substitute that may be more expensive. Like many, restaurant owner Yawar Khan told The Guardian that the cost to run his business will require him to raise prices by around 10 to 15%.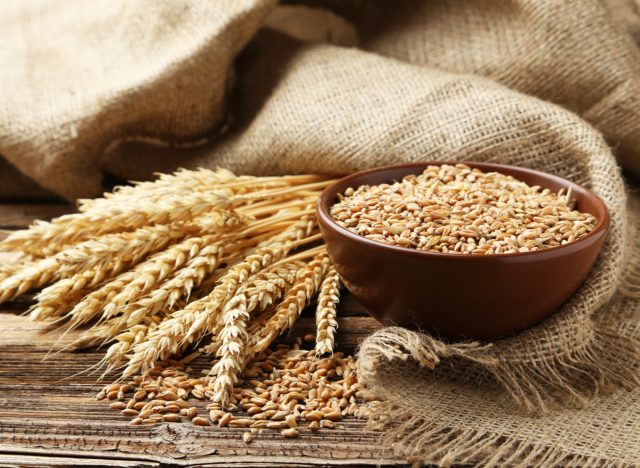 Shortages for these commodities will be tough to avoid, given that they're essential ingredients in the majority of store-bought products. And they're already raising the cost of goods worldwide. According to Reuters, the World Food Programme, the United Nations food assistance organization, is spending $70 million more a month to buy the same amount of food as last year.
Vakil says that a large contributor to the gap in the supply of wheat, grain, and corn is the Russia-Ukraine War. "Russia and Ukraine account for 29% of global wheat exports and Ukraine is the world's 3rd largest producer of grain and 4th largest exporter of corn."
The supply in the U.S. has also been reduced due to droughts in wheat-growing regions of western Kansas, Colorado, Oklahoma, and Texas. Vakil informs that the resulting wheat prices increased by 70% this year.
The combination of war, domestic labor and transport deficits, and climate change paints a harrowing picture of the grocery industry over the next few months. "We could be looking at well into 2023 until the supply chain straightens itself out," reports Vakil.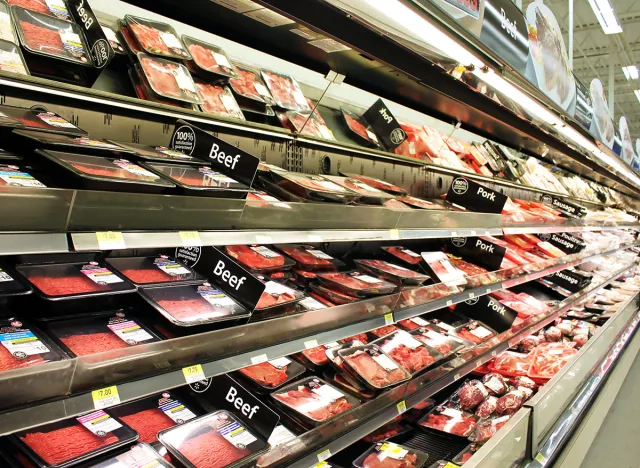 We've seen shortages and skyrocketing prices for meat since the beginning of the coronavirus pandemic, so this one is no surprise. Vakil says the meat industry is likely to see shortages continue into the summer.6254a4d1642c605c54bf1cab17d50f1e
"Due to the lack of hay, grass, and grains, ranchers have had to sell and slaughter some of their herds. This is leading to a lack of meat supply and an increase in meat prices," she says.
Vakil informs that some meat processing plants have been forced to reduce slaughtering capacity due to missing employees, which is worsening shortages.
According to Food Business News, the meat packing industry's costs are at an all-time high, after some businesses drew new labor by raising wages, funding vaccination efforts, and even offering free community college to workers' children, to the tune of hundreds of millions of dollars this year.
"We are also still dealing with truck driver shortages and raw material shortages: plastic, paper, aluminum, and Co2 are examples. This impacts the ability to pack and ship the food," Vakil says.
With supply so low (especially after this latest beef recall), prices are bound to reflect the shortage. Vakil says some beef cuts have soared 25% since last year, such as boneless chuck roast, making meat one of the biggest contributors to inflation.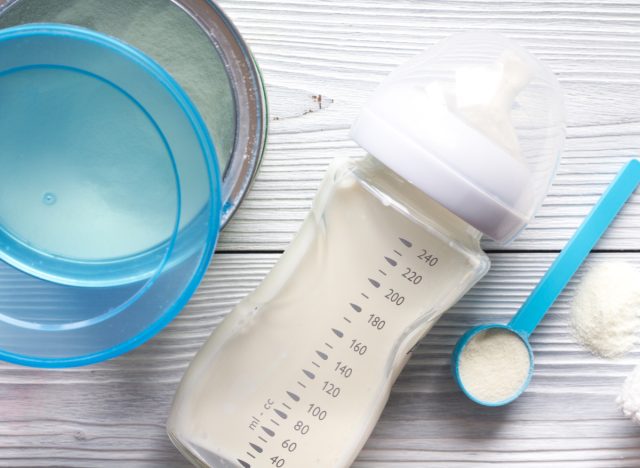 This item's disappearance will be particularly hard on parents. For a while, baby formula has been in short supply and, unfortunately, Vakil says that shortages may stick around for a while. The shortage is stemming from a major recall across a variety of popular formulas, including Similac, EleCare, and Alimentum, which pulled the products after discovering they had bacterial contamination.
"Following the recall, consumers have scrambled to find other brands, and demand has shot up nationwide," Vakil says. Stores such as Walmart, Target, Kroger, and Walgreens are limiting the amount that customers can buy per transaction, but parents are still finding shelves void of the sold-out formulas.
Production of baby formula is in full swing, but manufacturing capacity and logistics challenges will come into play, reports Vakil.
In the meantime, what can you do if you can't find baby formula in stores? ABC News sought the advice of expert Kathleen Hughes, manager of a children's hospital. She warns against making your own formula or trying to dilute your existing supply. "Breastfeeding is always a great way to supplement and help your baby thrive. Any breast milk is good for the immune system and gut health."
While these foods will be hard to find, these grocery items will be even more expensive than they are now.
Sarah Wong
Sarah studied at Northwestern University, where she received a bachelor's degree in computer science and experimented with mixing tech and journalism.
Read more about Sarah