This is America's Best Regional Fast Food Chain in 2022, Popular Survey Says
The tiny burger chain has a mighty reputation.
If you enjoy regional fast food, you're probably aware of the impassioned debate that regional chains inspire among their fans. Which is better, fans want to know: Whataburger or In-N-Out? In-N-Out or Culver's? Culver's or Freddy's? Just about every conceivable pairing has been, and continues to be, even now, this very moment, hashed out online, across Twitter, Reddit, and food media. It's the debate that never ends.
This is why USA Today's annual Best Regional Fast Food ranking might strike some as a bit brazen. Does the publication really believe that they can settle a debate as fraught as, say, Sheetz vs. Wawa? Or Biscuitville vs. Bojangles? Yes, they do. And what's more, their 2022 list of top ten regional chains includes some names you might have never even heard of.
But the ranking isn't as biased as you may think. USA Today worked with a panel of experts to choose an initial pool of nominees. Those nominees were then put to a popular vote among the general public. We'll be looking at the top five in this article, but before we do, contestants #10 through #6 deserve an honorable mention. They were, respectively: In-N-Out Burger, Hattie B's Hot Chicken, Biscuitville, Schoop's Hamburgers, and Runza.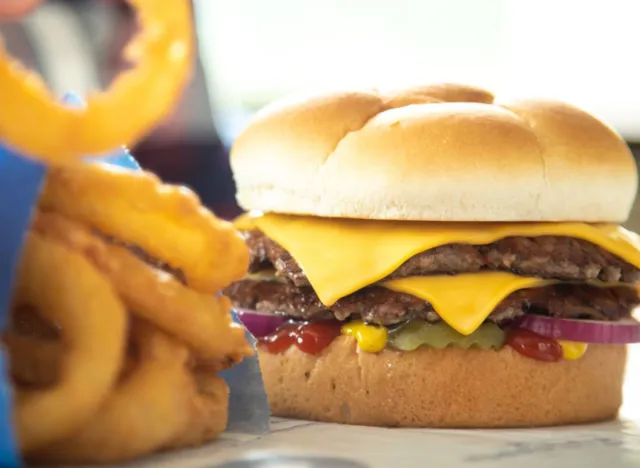 The Wisconsin-based burger chain took fifth place on USA Today's 2022 list. Culver's is beloved by fans for its Butter Burgers and fresh frozen custard. With about 780 stores total, concentrated primarily in the Midwest, the brand has a loyal following, closing nearly $2 billion in sales in 2020.
Home of the Whataburger Patty Melt, the arch-rival of In-N-Out, the Texas-based chain claims fourth place on the list. Whataburger can be found in 14 states and has a footprint of about 844 stores. Like Culver's, the quick-service concept punches above its weight in terms of sales, raking in over $2.5 billion during the pandemic.6254a4d1642c605c54bf1cab17d50f1e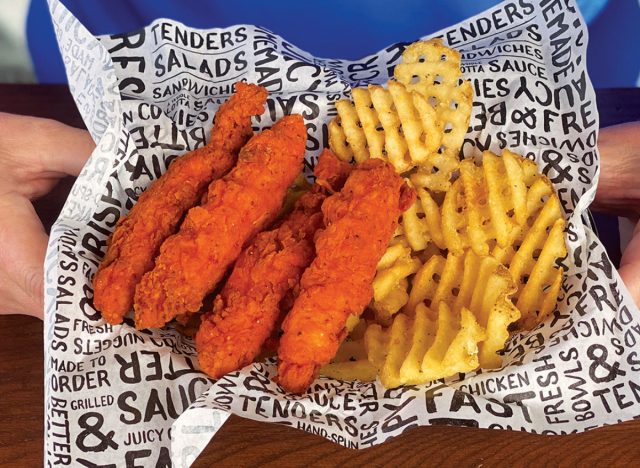 Short for "People Dedicated to Quality" this chicken chain, inspired by a North Carolina-based mom-and-pop concept called Tenders, was founded in 2011 in Tampa. PDQ is famous for its chicken tenders and nuggets, and for its use of fresh ingredients. And fans are obsessed: the chain had just 56 units in 2020 but managed $115 million in sales.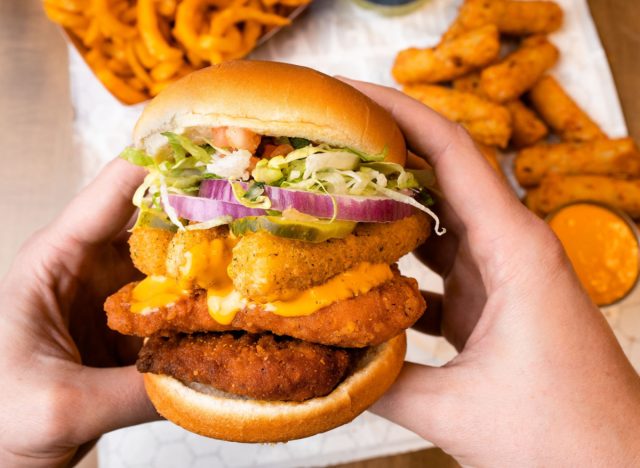 The second-best regional fast-food chain in the U.S. isn't even a full-time fast-food chain! Part gas station, part sandwich shop, Sheetz is famous for its wide-ranging menu, fair prices, and 24/7 availability. In 2019, it had 608 stores and annual revenue of over $7 billion.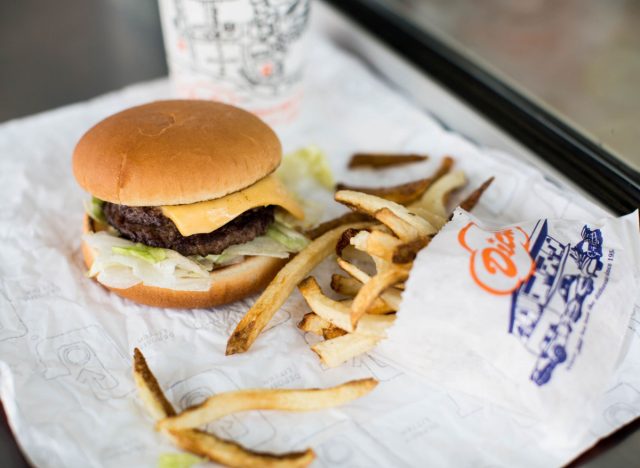 This year's winner is this tiny eight-unit chain, based exclusively in Washington. Even more surprising? Dick's Drive-In didn't even crack the top 10 last year. Decades after its founding in 1954, it continues to delight customers with cooked-to-order burgers, hand-cut french fries, and old-school, individually-whipped milkshakes.
Owen Duff
Owen Duff is a freelance journalist based in Vermont, home of Ben & Jerry's.
Read more about Owen