This Is America's Best Regional Fast-Food Chain, Survey Says
Here are the USA Today Readers' Choice poll winners. See if your hometown favorite made the top 10 list.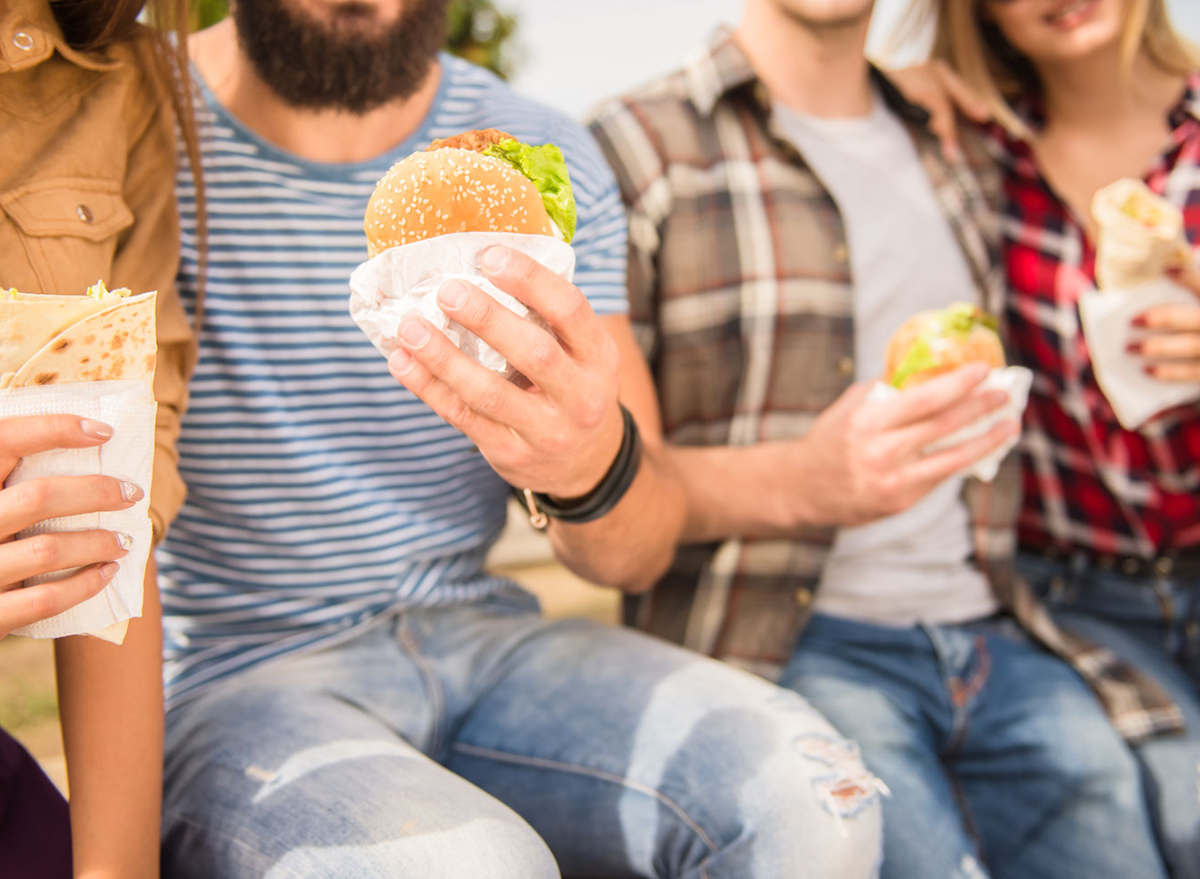 With travel restrictions in place the past year, most of us have spent a lot of time close to home. If plenty of restaurants you love surround you, that might be just fine… but in a world of national chains (which tend to get plenty of attention), sometimes it's only that one hometown spot that satisfies. Usually, that's the place everybody loves the most, anyway.
USA Today has announced the winners of this year's Readers' Choice Best Regional Fast-Food Restaurant, and we're celebrating with a roundup of the nation's favorites. The 10 chains that made the list represent just about every corner of the country. On USA Today's Best Regional Fast-Food Restaurant list, you might be thrilled to find the joint that's nearest, and dearest, to you.
Culver's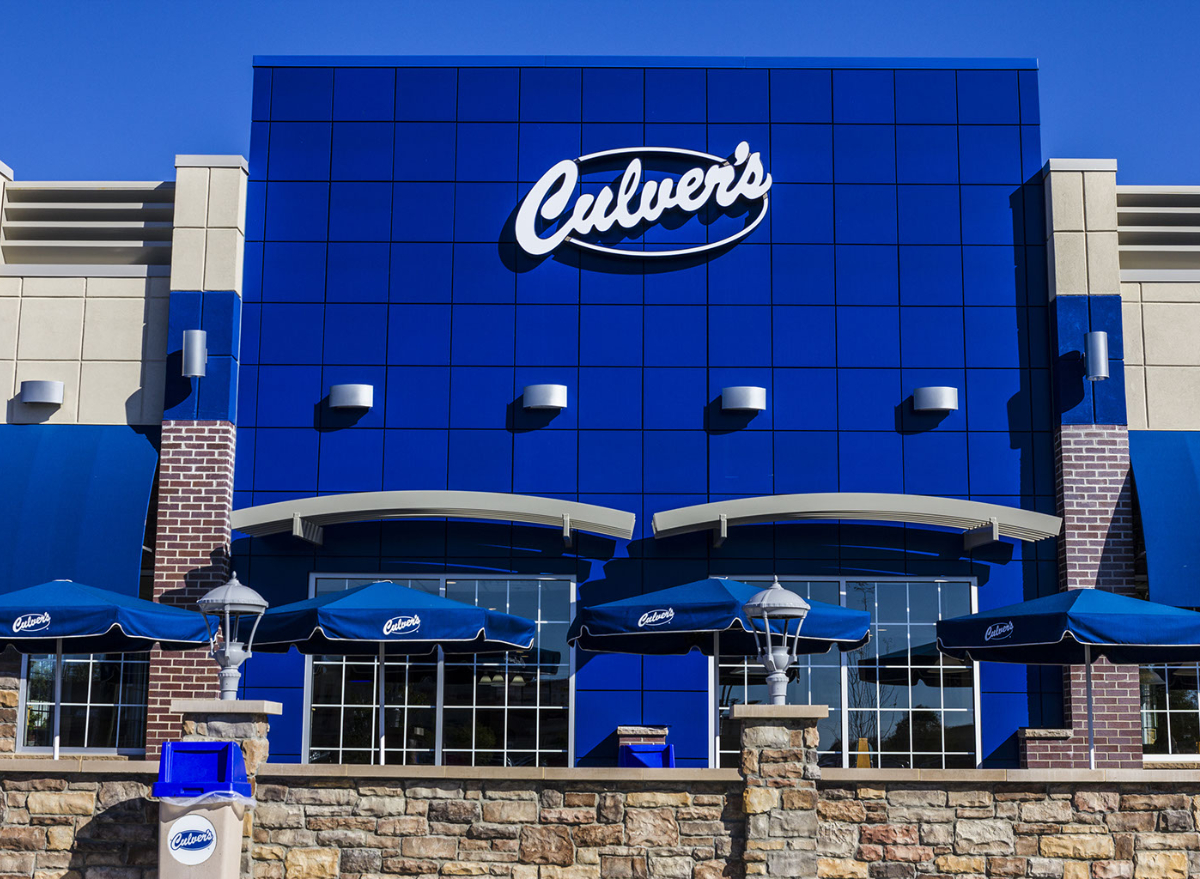 A beloved Midwestern chain, Culver's was founded in Wisconsin in 1984. Today they're known for generous servings of menu items like frozen custard and their "pressed-and-seared" (read: fresh) Butterburgers. The Culver's chain also offers a nice array of menu features outside the usual burger and fries, like the choice of a sourdough bun, 10 different soups, and an occasionally rotating list of sides.
Biscuitville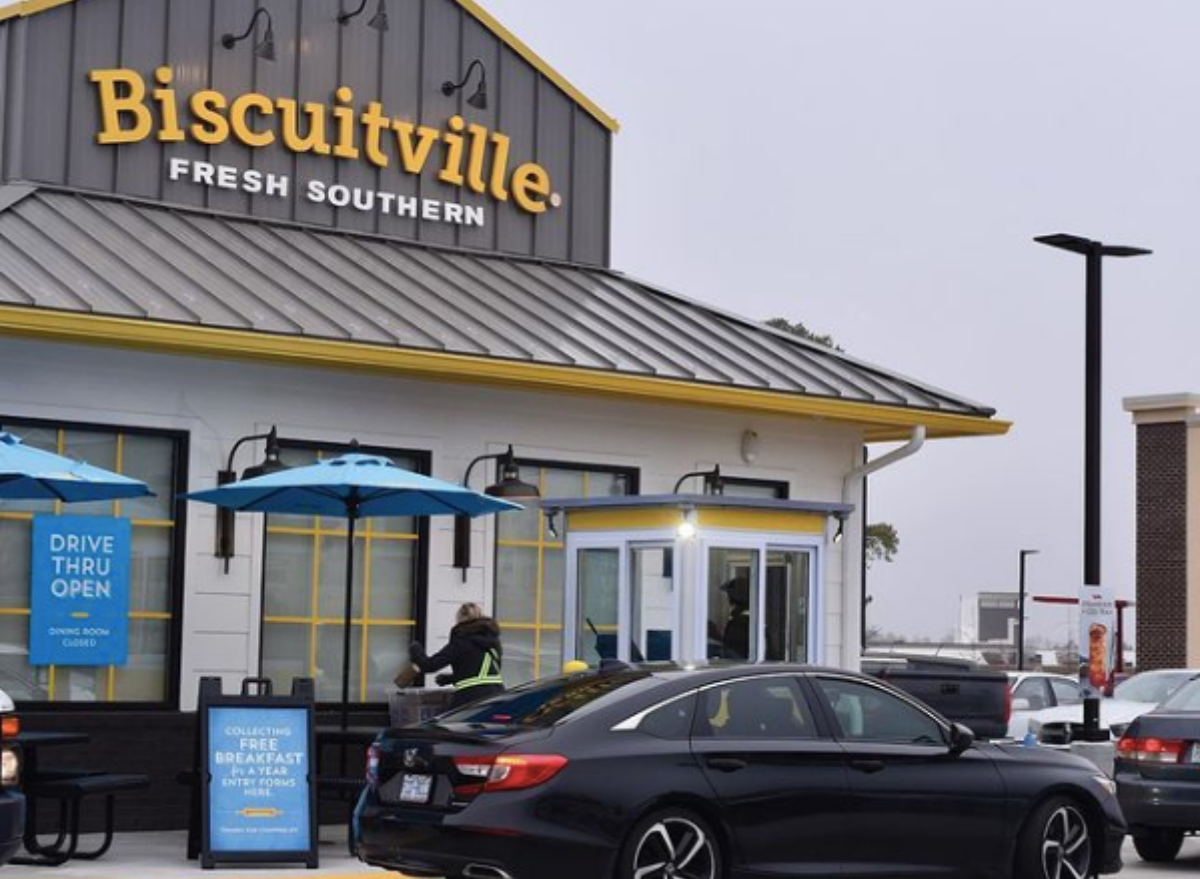 Haven't heard of Biscuitville? The name says it all (and might make you want to take a Southern road trip, pronto). Biscuitville has been known as "the home of the Biscuit Window" for 55 years, since the founder's family offered him the choice between the family farm or the family biscuit recipe. It's clear how that shook out, with shops in Virginia and North Carolina open since the 1960s and '70s. Biscuitville is known for its freshness, as well as its values: They've partnered with the same local flour supplier for over 50 years, and they work with nearby partners for eggs and meat, too. Biscuitville also closes at 2:00 P.M. every day—as they say, "giving our team members more time for family, friends and pursuing their passions."6254a4d1642c605c54bf1cab17d50f1e
In-N-Out Burger
This chain is hot in the Western part of the country and known relatively well nationwide, thanks to its popularity with a lot of the Hollywood set. In-N-Out Burger has been a part of the SoCal landscape since its founding in 1948 (in fact, palm trees are part of their design standards), and today there are over 350 In-N-Out Burger locations. Like most any successful star, In-N-Out Burger also caters well to their audience: They rent out "cookout trucks" that customers can bring on-site to their own parties. And if you housed the burger but want to savor the memory, In-N-Out Burger is also big on souvenir merch—offering everything from palm tree-covered socks to, yes, an In-N-Out Burger ugly Christmas sweater.
Cook Out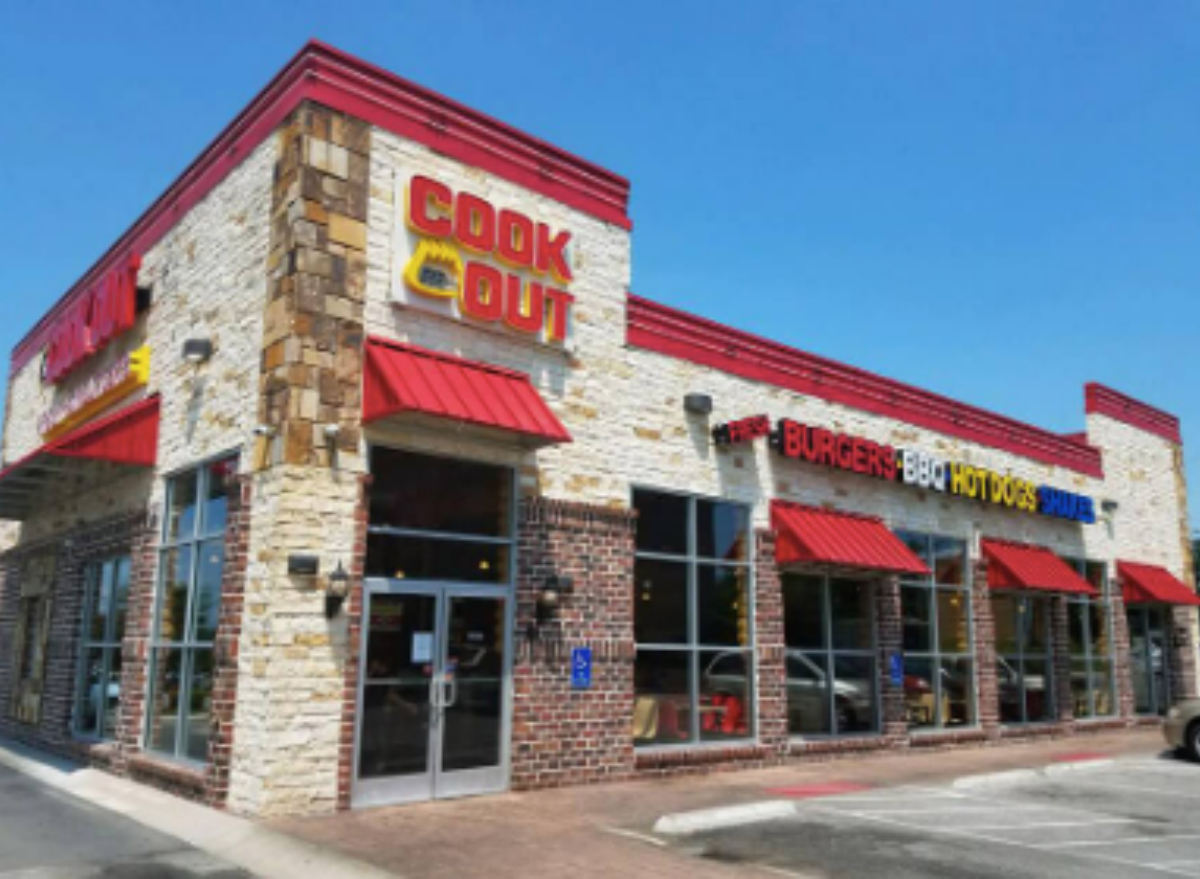 What's a Carolina chain without some BBQ? The barbecue menu is certainly what sets Cook Out apart from every other fast-food destination on this list. In addition to the traditional burger, hot dogs, fries, and shakes, Cook Out has been serving up BBQ plates since 1989 when they started in Greensboro, North Carolina. Twenty years later, they opened their first store in South Carolina and have grown into eight Southern states in the past decade.
Whataburger
"Ask anyone from Texas and they'll let you know how their fellow Texans feel about Whataburger," says one of the USA Today poll contributors. Founded in 1950, today Whataburger has 850 locations, offering, yes, burgers, as well as a popular all-night breakfast menu that includes honey butter chicken biscuits and egg "taquitos."
Schoop's Hamburgers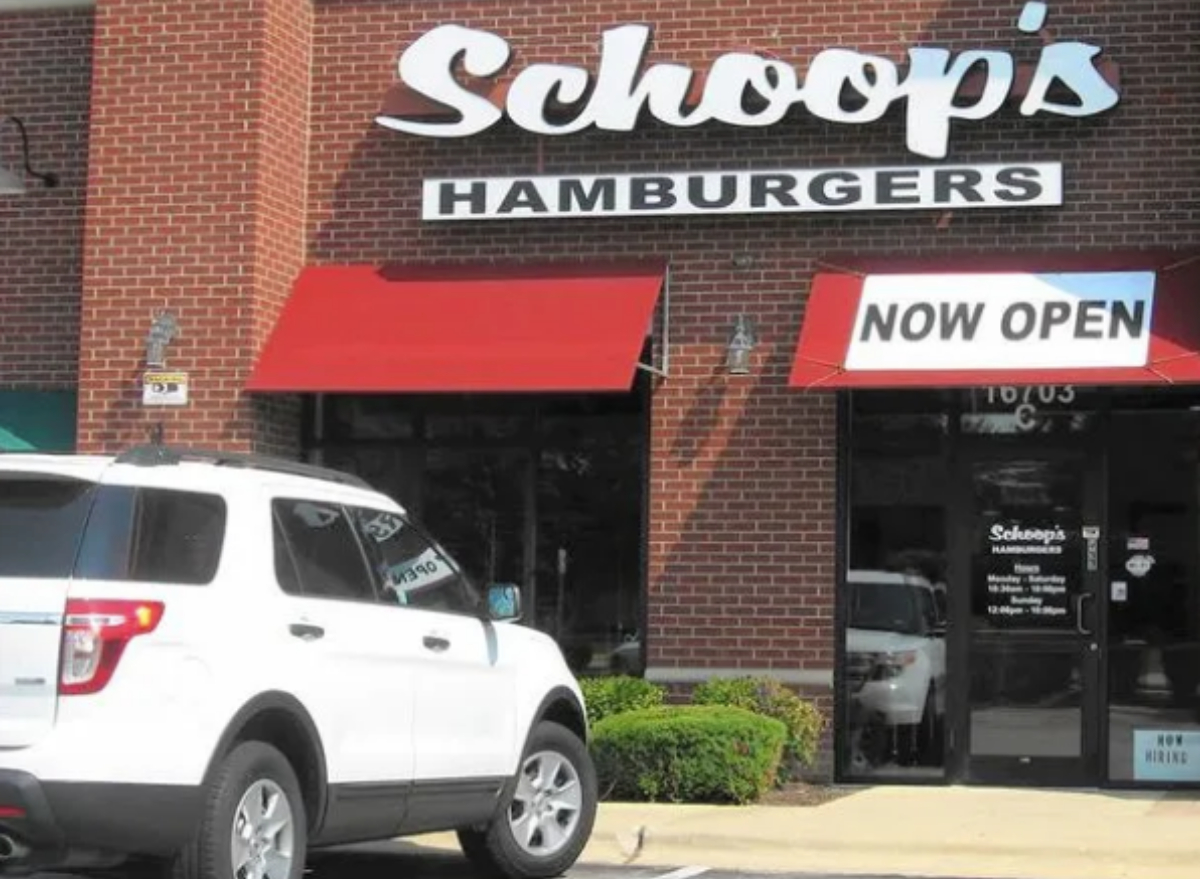 There's just something nostalgia-esque about the name "Schoop's" alone. This joint says they've been "serving deliciousness in Illinois and Indiana since 1948." Their signature "Mickey" burger is a classic cheeseburger, while they also play to more local tastes—Schoop's "Region Burger," for example, comes topped with a fried egg.
Skyline Chili
Ohioans know this chain well, while anyone anywhere can appreciate a spot that offers a departure from the usual fried-up combo meal. How did this happen? Though the founder was based in Cincinnati, he was actually born in Greece—and chili's origins go back to southeastern Europe. Today, Skyline, named for the Cincinnati panorama the original location overlooked, features everything from Coney dogs to chili burritos. With chili as a great source of several food groups and loaded with protein, maybe it's no wonder that Skyline's brand of canned chili has reportedly been sold out in supermarkets during the pandemic.
Sheetz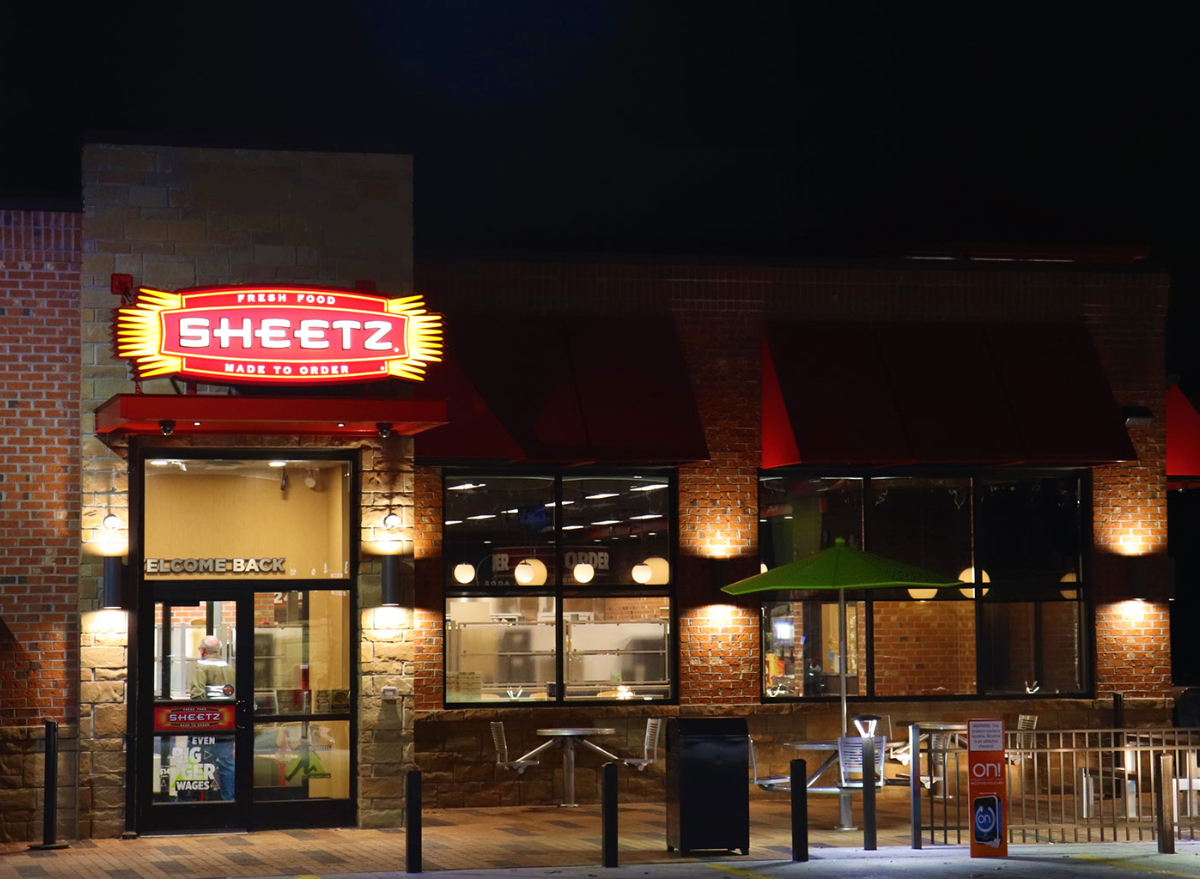 For northern Pennsylvanians, no chain holds a candle to Sheetz. The Altoona, PA-based favorite started out as a gas station chain that served great hot dogs and coffee, but in the 1980s and '90s, Sheetz underwent a huge expansion both of their locations and their menu. Today they have over 600 stores in five states and remain known for their hot dogs, as well as the "MTO"—Made to Order subs, which, in terms of both taste and nutrition facts, are tough for most burgers to beat (as well as Subway, which is rumored to be struggling these days). Sheetz carries a loyal fan base, indeed; in fact, when President Biden's campaign traveled through Pennsylvania, Dr. Jill Biden posted to Twitter: "I'm a Philly girl so normally I'd stop at Wawa, but I'm in Pittsburgh today so Sheetz it is!"
Pal's Sudden Service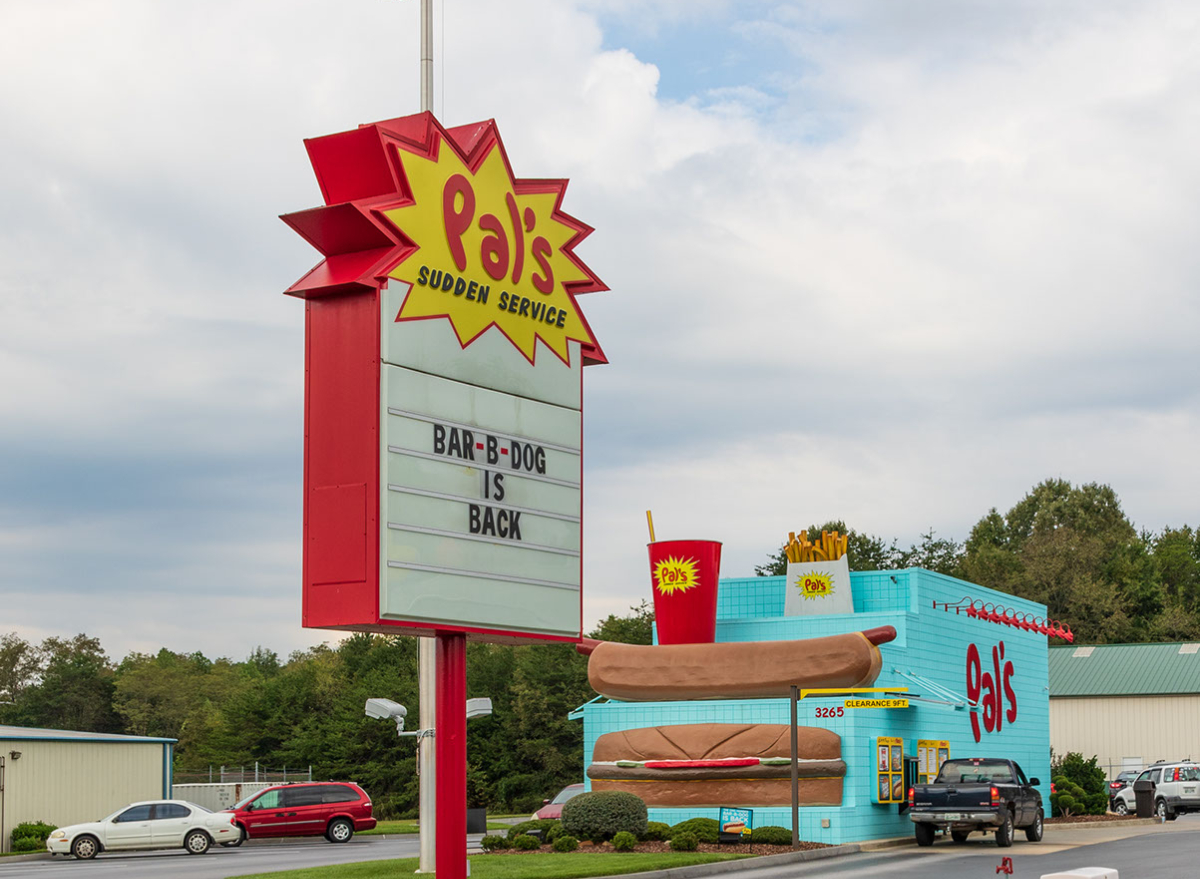 As USA Today notes, it's pretty hard to miss a Pal's Sudden Service. This is thanks to the giant hot dog that sits on top of most Pal's locations—clearly part of the chain's charm. Another Southern favorite, Pal's has operated in Tennessee since 1956 with locations in Virginia, too, offering a nice sandwich menu in addition to their burgers, hot dogs, and "Frenchie" fries.
Habit Burger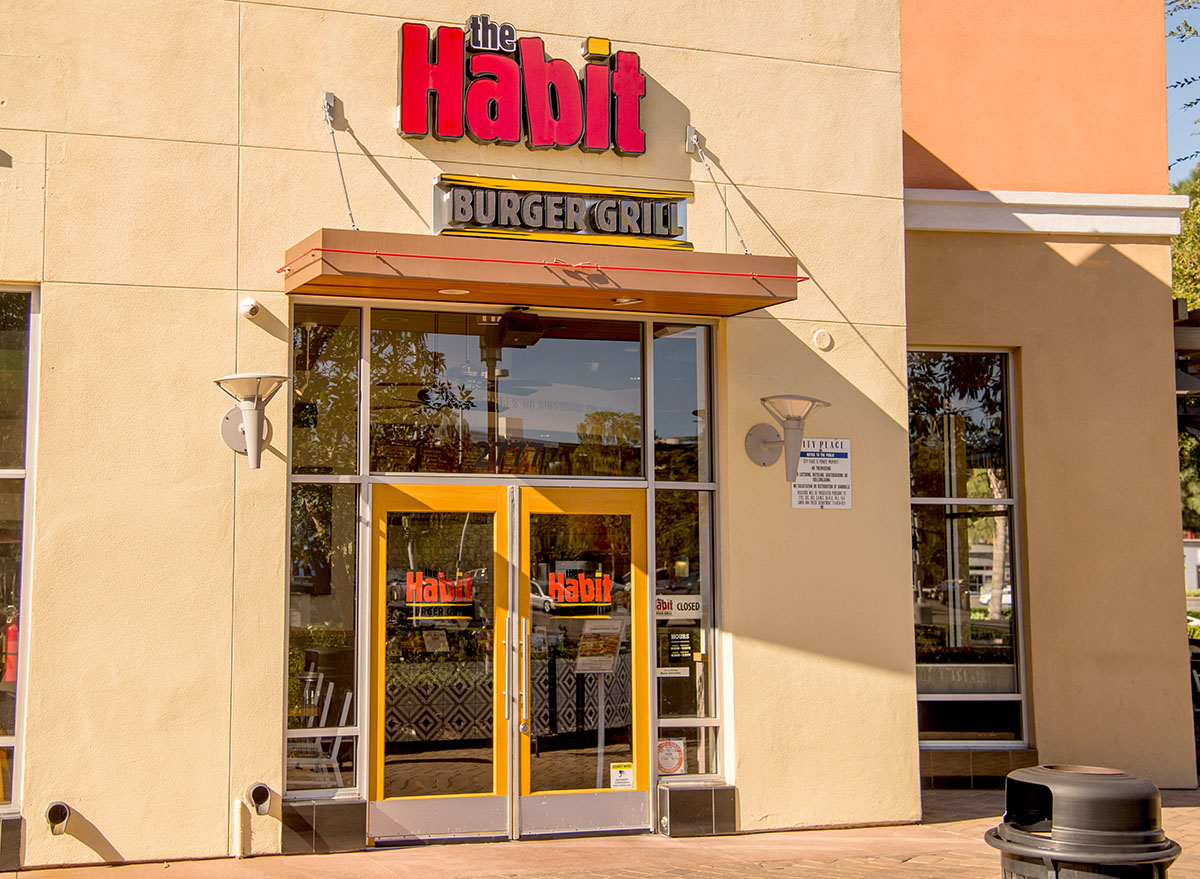 Habit Burger's Hatch Green Chile Burger turned up on our list of the worst fast-food burgers of 2020, but that clearly didn't stop fans from hitting up Habit. This Western chain is known for their Charburgers, as well as more contemporary fast-food fare like an Ahi tuna sandwich, a veggie burger, and the nicest salad menu of the restaurants we've seen on this list, including Habit Burger's Santa Barbara cobb salad and the Superfood salad, with lots of veggies, dried cranberries, and quinoa.
Fast foods are clearly thriving throughout most of the U.S.A.—but check out the seafood chain that just declared bankruptcy.
Sign up for the Eat This, Not That! newsletter for the fresh daily food news you need.
Krissy Gasbarre
Krissy is a senior news editor at Eat This, Not That!, managing morning and weekend news related to nutrition, wellness, restaurants and groceries (with a focus on beverages), and more.
Read more about Krissy