America's Most Popular Burger Now Costs 40% More
Its price is a powerful demonstration of the current inflation.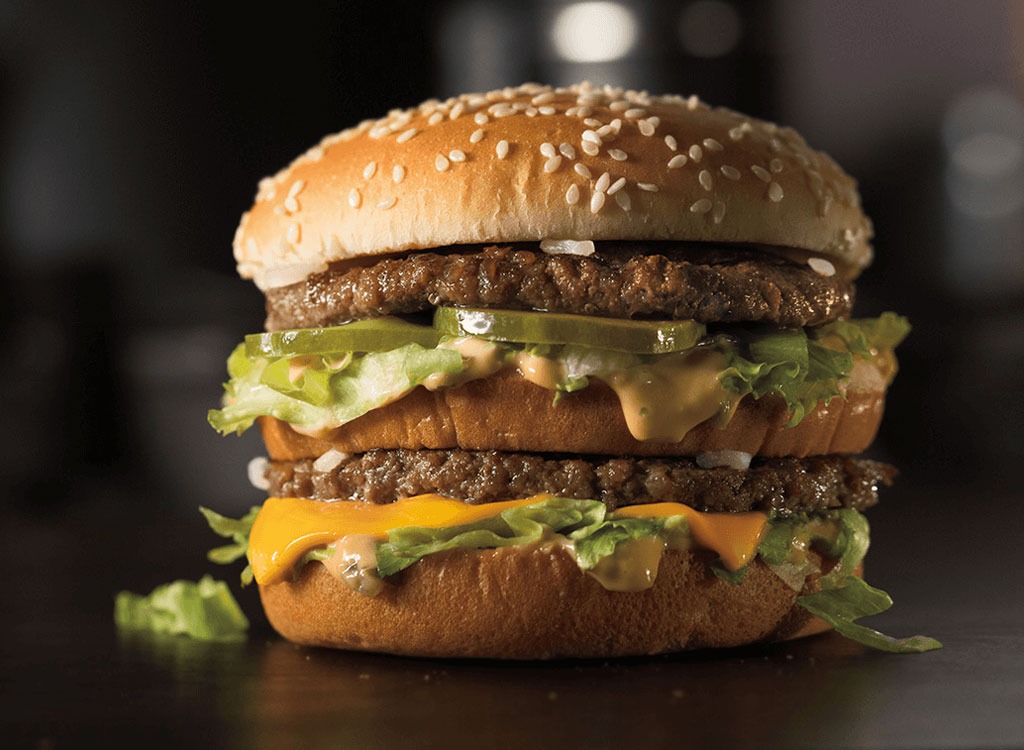 The iconic Big Mac has been the head honcho on the McDonald's menu since 1967. While the recipe has remained the same over the course of its 55-year lifespan, the price of the famous burger has dramatically changed over time. And currently, it costs 40% more than it did ten years ago.
According to CNBC, the Big Mac is, in many ways, a powerful demonstrator of the inflation Americans are currently going through. Since the demand for Big Mac spans the globe, The Economist even created the Big Mac index in 1986 to monitor the burger's price against other currencies. Known as "Burgernomics," the idea uses the price of the burger to illustrate the purchasing power parity—including the purchasing power of the U.S. dollar.
For more fast food news, don't forget to check out the 8 Worst Fast-Food Burgers to Stay Away From Right Now.
Now costing an average of $6.05 in the U.S., the price of a Big Mac has grown even more than the rising cost of living, which is up by 37% in a decade. Between Dec. 2020 and Dec. 2021 alone, inflation soared to 7%, which coincided with the 7% increase in the price of a Big Mac. As CNBC points out, a "healthy" rate of inflation is 2 to 3% on an annual basis.
But the Big Mac isn't alone. Countless popular fast-food items are facing price hikes amid supply chain disruptions.
Chicken chain Wingstop said on Thursday the prices of its chicken wings grew by 27.5% in the last quarter of 2021. Burger King pulled the Whopper from its Two for $5 menu to offset the rising costs of shipping, labor, and ingredients. Little Caesars increased the price of its $5 Hot-N-Ready pizza to $5.55, while Chipotle raised menu prices by 4% in 2021 to counterbalance the higher minimum wages for its employees.
Brianna Ruback
Brianna is a staff writer at Eat This, Not That! She attended Ithaca College, where she graduated with a degree in Journalism and a minor in Communication Studies.
Read more about Brianna