This Is America's Most Chill and Relaxed City, New Data Says
After analyzing 6 key factors, a group of researchers found that this locale has the most calm lifestyle.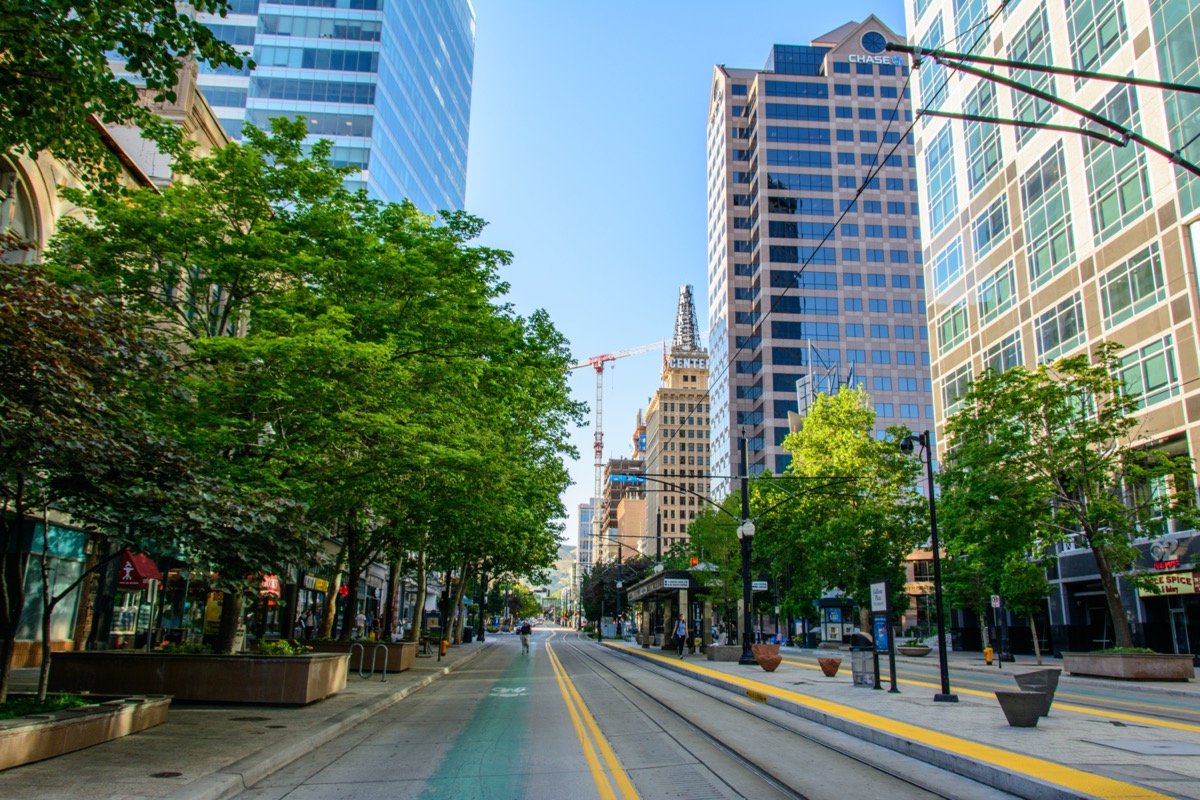 Here's an assumption that's probably true: You enjoy relaxing. After all, who doesn't? We could all use just a little more time to chill out, but life rarely cooperates. Between work, play, chores, and responsibilities, there's often little time left to curl up on the couch with a good book. For instance, one recent survey of 2,000 adults reports that as many as one in three haven't had a single day to relax alone in over three months!
While it may be easy to brush relaxation off as yet another distraction impeding your professional or personal goals, keep in mind that everyone (yes, even you) needs some tranquility. Case in point, consider this study published in Translational Psychiatry: Researchers report that stress actively ages our genes faster, but learning to relax and stay emotionally calm can reverse this effect. Moreover, further research released in Psychology and Aging finds that feelings of anger have a much more detrimental effect on our health than sadness.
All of this just goes to show the importance of prioritizing calmness in your life. You can have the best diet and exercise routine known to man, but if you're constantly stressed and angry, you're doing your body a disservice. On that note, a relaxing environment and community can go a long way toward promoting a calmer and healthier life in general. Amerisleep recently analyzed the 100 most populous cities in the U.S. in terms of calmness, according to six categories: school quality, education access, parks and recreation, weather, home affordability, and crime/safety.
Newark, NJ holds the unenviable position of being America's least calm and most hectic city. After Newark, the bottom five ranked cities include Baltimore, MD, New Orleans, LA, Richmond, VA, and Detroit, MI. Baltimore, New Orleans, and Detroit have particularly high crime rates, while the data suggests Newark's parks and schools leave much to be desired.
Wondering which city in America is the most chill and relaxed? Read on to find out the top 5 calmest cities in the U.S. And for more, don't miss The Best Cities in America for Runners, According to New Data.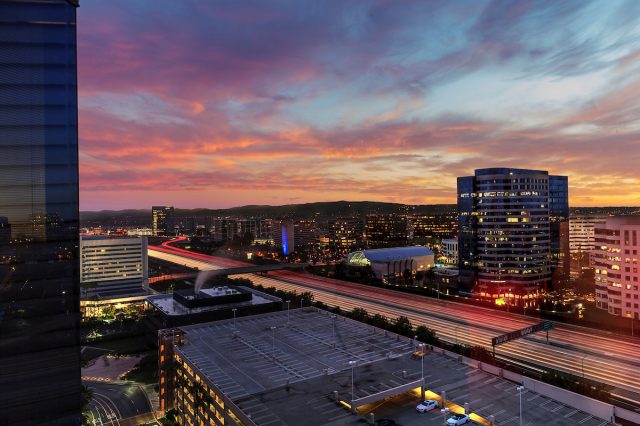 Ranking number one for both school quality as well as parks and recreation, Irvine is a beautiful, calm city to settle down and start a family. Local public schools boast an attractive "A+" ranking, crime rates are low, and you're less than an hour away from Los Angeles!
The one area where Irvine is lacking, however, is affordability. California can be notoriously expensive, and Irvine placed 83rd (out of 100) for housing affordability. The median local home price is $505,000, and the average resident's annual income is $84,396.
Related: Sign up for our newsletter for the latest health and fitness news!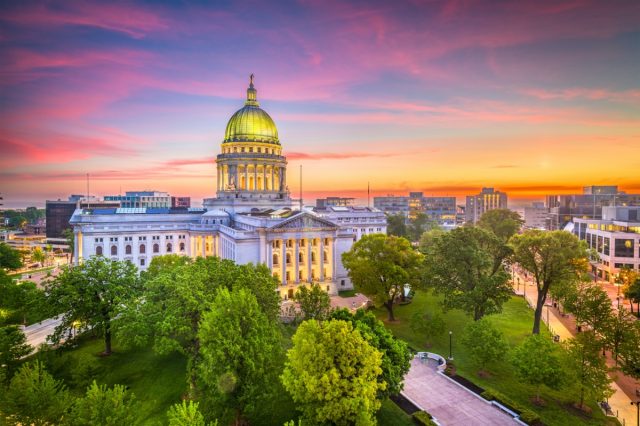 Thanks to solid scores across all categories, the capital of Wisconsin offers a little bit of tranquility for everyone. Looking for a public school system you can count on? Madison ranks 11th. Even better, Madison's parks and recreation services rank third in the nation. For every 100,000 Madison residents, there are 446 recreational facilities available.
From an affordability perspective, Madison is also more manageable: the median home price is $180,600.
Related: 4 Exercise Tricks to Fight Aging, Science Says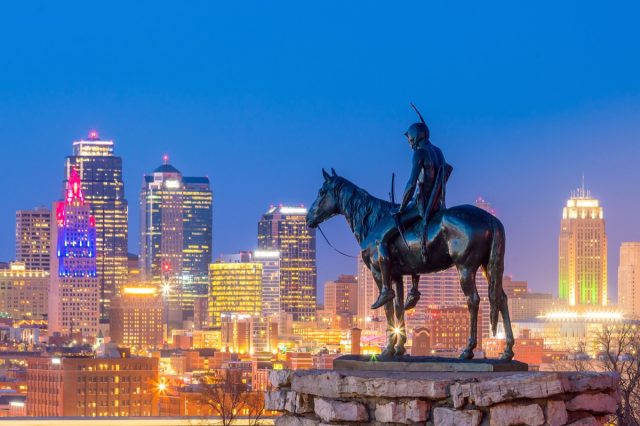 The barbeque capital of the world offers much more than a tasty dinner. While Kansas City doesn't rank quite as high in the parks category as other towns on this list, it's an extremely safe city, ranking fourth in the crime category. Across the board, Kansas City promotes peace of mind. The weather is mild, and citizens enjoy a strong "school-to-residents" ratio, ranking 23rd for education quality and seventh for school accessibility.
Kansas City is also the most affordable city on this list so far, with residents earning an average of $54,860 and median home prices coming in at $157,200.
If you're a fan of calm skies, Boise just may be the city for you. Ranking #4 in terms of weather, Boise's temperate climate will put your mind at ease while you enjoy the city's #8 ranked parks and recreation system (which offers an astounding 885 recreational venues). No wonder it's called the city of trees! Crime rates are also low, and the quality of local schools is robust.6254a4d1642c605c54bf1cab17d50f1e
Affordability-wise, however, Boise fares a bit worse (74th). The average home price is $212,300, while the average annual income among residents is $47,112.
Related: The Best Supplements to Take When Stressed, According to a Dietitian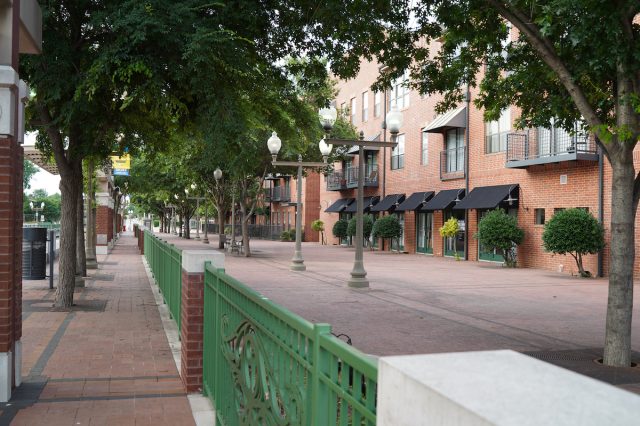 Plano may not be very well known, but perhaps that's just because of its relaxed and chill atmosphere. Ranking 14th for parks and recreation, Plano offers 323 recreational venues for every 100,000 people. The city also ranks high for safety (7th) and affordability (6th). But, perhaps its biggest claim to relaxation fame is its #1 ranked schools in terms of quality.
The only blemish on Plano's resume is a lower ranking (70th) for weather, mostly due to an unusual number of historical hurricanes in the area.
For more, check out 32 Foods That Turn Off the Stress Hormone That's Making You Fat.
John Anderer
John Anderer is a writer who specializes in science, health, and lifestyle topics.
Read more about John