"Bachelorette" Star Andi Dorfman Reveals Exact Workout and Diet in New Bikini Pics
The reality star says her commitment to health has been essential to her happiness over the past year.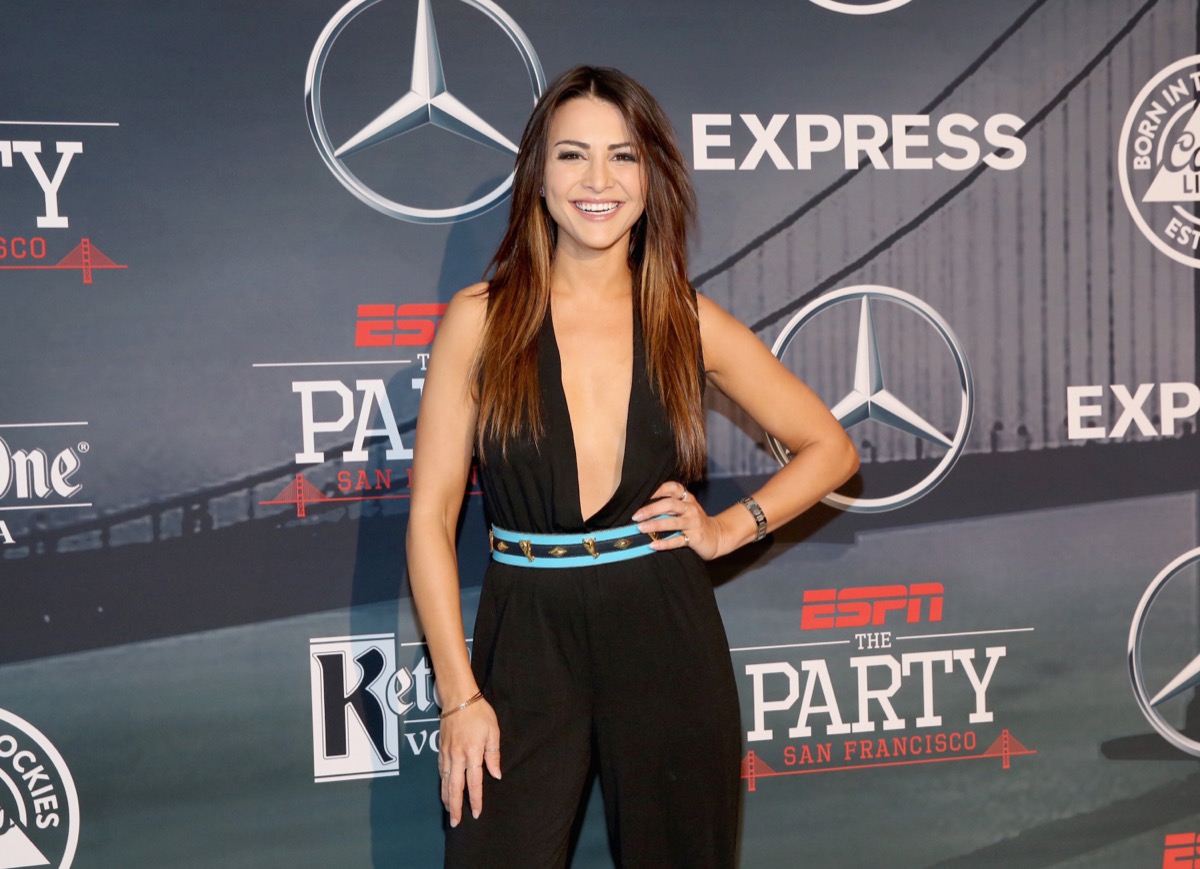 Bachelorette star Andi Dorfman says the challenges she's faced during the COVID-19 pandemic have helped her focus on her mental and physical health, which has led to a total health transformation for the reality star.
In a new bikini photo, Dorfman reveals how she's gotten in the best shape of her life without deprivation by focusing on her physical and emotional well-being; read on to find out just how she did it.
And for more on how your favorite celebs get healthier, check out Nicole Scherzinger Shares Her Exact Diet and Workouts in New Bikini Pics.
Carbs aren't off the table for Dorfman—in fact, she loads up on healthy fruit-based smoothies to help keep her energy high. In an April 19 post to her Instagram, Dorfman revealed her favorite smoothie recipe to her fans: a half-cup of frozen strawberries, a few tablespoons of strawberry Greek yogurt, a scoop of vanilla whey protein powder, a few tablespoons of almonds, ice cubes, and some low-sugar almond milk to help it all blend smoothly.
Dorfman prioritizes loading up on foods that give her energy for her workouts—even if what she chooses to eat isn't always strictly health food.
"It was important to eat something, whether it was a protein bar or something else, 30 minutes before my run. And sometimes throughout my run I would eat the little gummy chews that have carbs and sugars and other nutrients in them," she revealed to Parade in 2020.
For some insight into how stars really eat, check out Heidi Klum Just Revealed Her Exact Weekend Meals to Stay Fit.
She relaxes with wine in the evenings.
Dorfman has admitted in the past that she's a big fan of winding down her day with a glass of wine and reflecting on how much she has to be thankful for.
"I make a concerted effort to go watch the sunset a few days a week, have a glass of wine, and take a moment to feel fortunate and grateful for the view and for my life," she revealed to Us Weekly in January.
If you want to know how celebs shape up, check out Sports Illustrated Swimsuit Model Olivia Culpo Shares Her Exact Diet and Workout.
Sarah Crow
Sarah Crow is a senior editor at Eat This, Not That!, where she focuses on celebrity news and health coverage.
Read more about Sarah