Doing This With Avocados Can Be Dangerous, FDA Says
This viral hack to keep avocados fresh can open you up to health risks. 
In our fast-paced culture, various 'life hacks' are all the rage and easily found across the internet. While some hold true to their promises to save time, money at the grocery store, and generally make tasks around the kitchen more efficient, others are downright dangerous–particularly a few meant for use. 
After catching wind of one food hack which went viral on TikTok, the U.S. Food and Drug Administration (FDA) even spoke up in an interview with Good Morning America to advise against the practice. 
Avocados are a beloved produce at supermarkets nationwide—but notoriously don't last long at home once they are cut open. The hack in question involves storing cut avocados in containers of water in order to keep them fresh for longer and to avoid the brown flesh which typically appears after exposure to oxygen. However, this can bring on the growth of harmful bacteria, according to the FDA. 
"The main concern is with the possibility that any residual human pathogens (i.e. Listeria monocytogenes, Salmonella spp., etc.) that may be residing on the avocado surface may potentially multiply during the storage when submerged in water," an FDA official explained in the interview.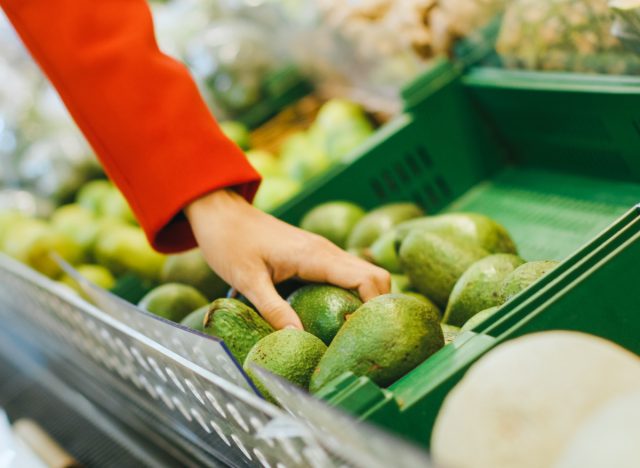 The spokesperson also shared that decontaminating the avocado's skin before consumption wouldn't necessarily remove the hazard. The FDA's research has shown that the bacteria Listeria monocytogenes can further seep into the inside of the avocado within 15 days of submersion and refrigeration. 6254a4d1642c605c54bf1cab17d50f1e
Other kitchen techniques such as this have proven just as dangerous, making those who try them susceptible to cuts, burns, and the ingestion of harmful contaminants. 
One study from the American Chemical Society even found that using items such as nylon cooking bags and plastic-lined coffee cups can release trillions of nanoplastics. And, despite the FDA's stamp of approval for this level of plastic appearing in food-related products, potential health complications associated with their consumption are widely unknown. 
Additionally, when it comes to food, the potential threats extend beyond at-home hacks. Many hidden risks can lurk at the grocery store as well, made evident by a recent influx of product recalls. 
In recent news, Jif peanut butter was pulled from many stores across the U.S. because of an outbreak of Salmonella. FreshKampo and H-E-B brand strawberries were similarly recalled after being linked to several hepatitis A cases, and a pre-prepared salad sold at Trader Joe's was swiped from shelves for containing the common allergens wheat and egg–ingredients not listed on the label. 
To better protect you and your family from risks at the grocery store, also check out 15 Foods You Should Never Buy When They're On Sale.
More content from
Groceries