Black-Owned Food Businesses to Visit in Your City
These are some of the top eateries in the country.
February is Black History Month, which is the perfect opportunity to showcase just a few of the best food products and independently-owned eateries created by Black people.
After the Black Lives Matter protests of June 2020, "buying Black" became a goal for many people looking to support Black-owned businesses. Just as it's important to be actively anti-racist and continuing to learn and adapt, it's also important to make your money do the talking, as well as being mindful of where and who we're doing our purchasing from.
Food businesses were especially hit hard in the last year due to the global pandemic, and now more than ever, it's a great time to support local businesses, buy Black, and feel like you're actively giving back. Whether you're supporting a Black-owned beauty brand, or ordering from Jones Bar-B-Q or Brooklyn tea and supporting national Black-owned food businesses, you can always find a way to make your money land in good pockets. (Related: The Saddest Restaurant Closures In Your State).
Luckily for all of us, the search mechanisms we use to find Black-owned businesses are making it easier than ever to do so. For example, Seamless allows users to search for Black-owned restaurants and Yelp even gathered a list of some of the best Black-owned food businesses for you to check out in your city, which we share below.
"Over the last year, people have turned to Yelp to find and support Black-owned businesses in unprecedented numbers. In fact, searches for Black-owned businesses were up 2,400% in 2020, compared to 2019, and review mentions were up 232% for the same time period," the team at Yelp told Eat This, Not That!
The list was decided by selecting businesses that self-identified with the Black-owned attribute on Yelp, and who have been included in business collections with "Black-owned" or "Black owner" in the title—all for your ease and pleasure. So, are you looking for a new place to order from tonight? Look no further.
ARIZONA: Purple Gurl's in Glendale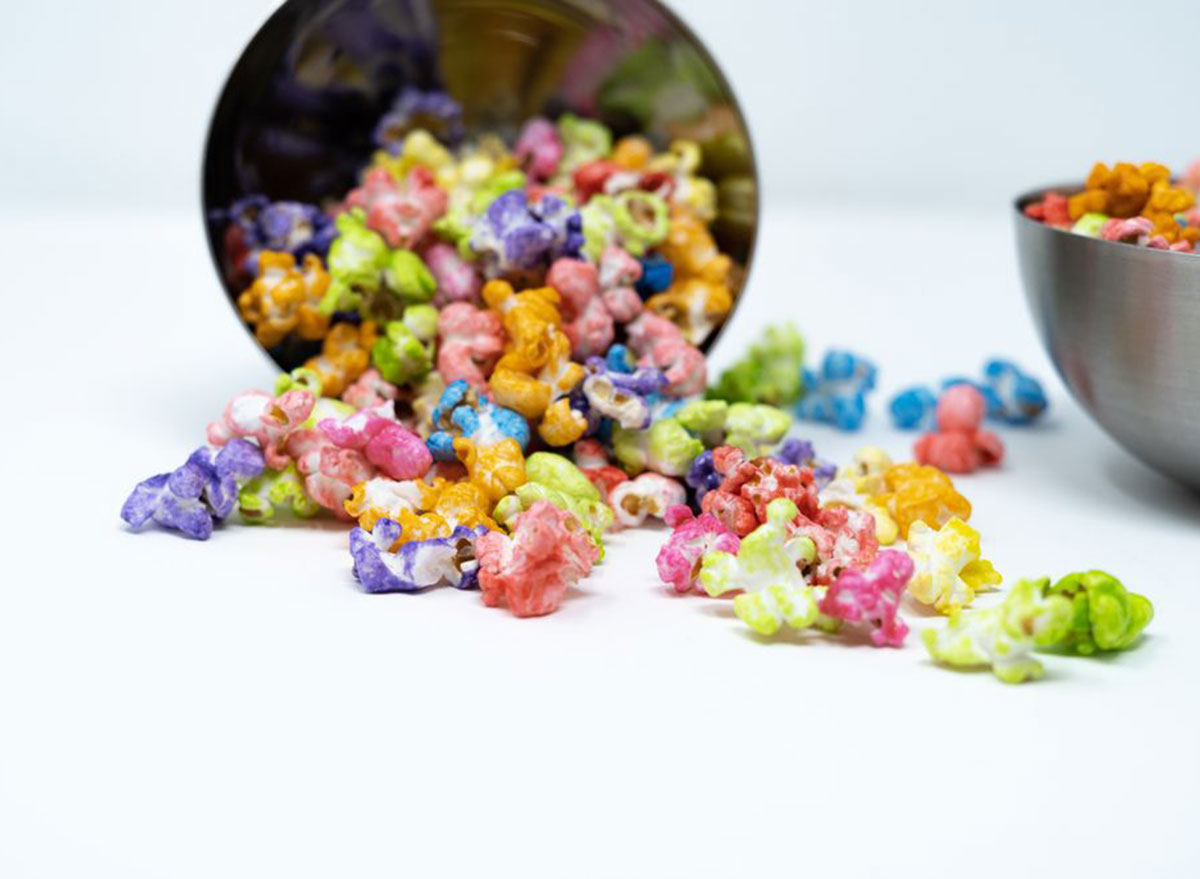 Their website says "a popcorn for every occasion," and it's hard not to believe them. Purple Gurl's Popcorn hits every category and flavor of popcorn—and a few you hadn't even thought of. And they're not just in the popcorn business: They've got pastry breads and ice cream, too.
ARIZONA: Cafe Desta in Tucson
"I'm delighted to have discovered Cafe Desta and pray that it stays in business forever," reads one Yelp review of this Ethiopian restaurant. Get ready to eat with your hands and discover something unlike anything you've tried before.
CALIFORNIA: Crumble & Whisk in Emeryville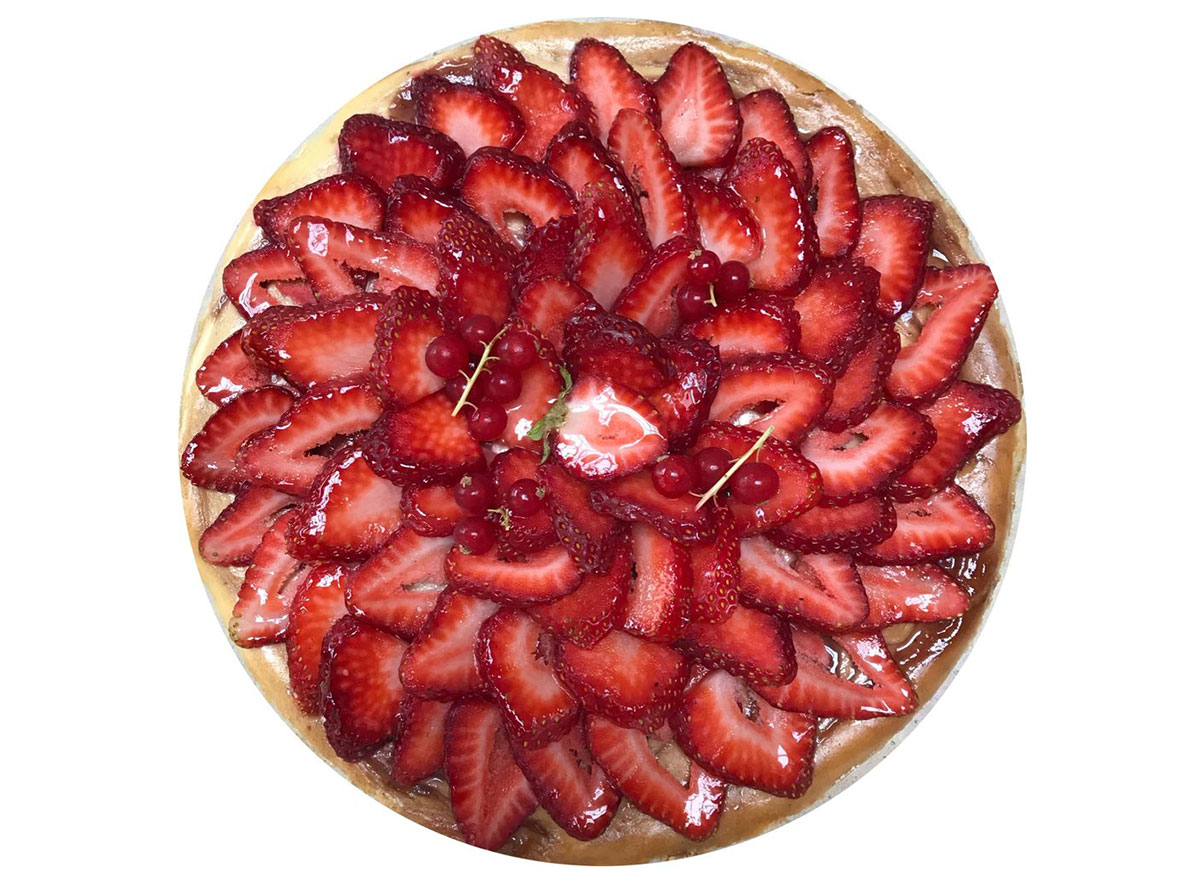 The name Crumble and Whisk alone screams "pastry!" And this pâtisserie specializes in cheesecakes, both vegan and non-vegan. Beet & Berry cheesecake? Don't know what that's about, but we're definitely willing to try.
CALIFORNIA: Tribute Coffee in Garden Grove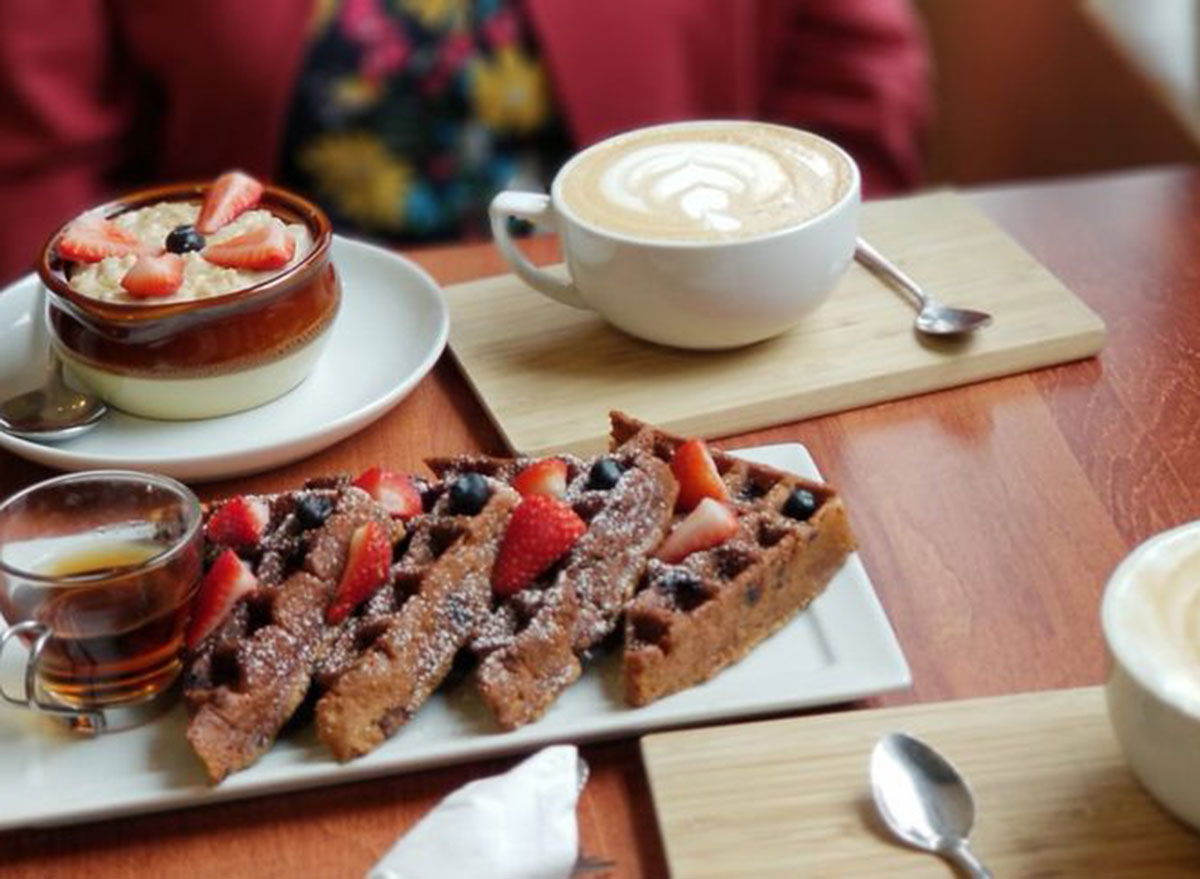 This coffee shop might be the friendliest shop in Anaheim—all the Yelp reviews rave about the customer service being just as good and warm as the coffee they serve.
CALIFORNIA: LeeVonYe Treats in Hayward
Sure, you could make a cake, but frosting is much harder than you realize and there's too many possibilities for something to go south. If you love sweet treats but aren't the best baker, LeeVonYe Treats has something for every single sugary craving you may have. And if you're trying to keep things healthy, not to worry—they've got some options fro you as well.
CALIFORNIA: Barsha in Hermosa Beach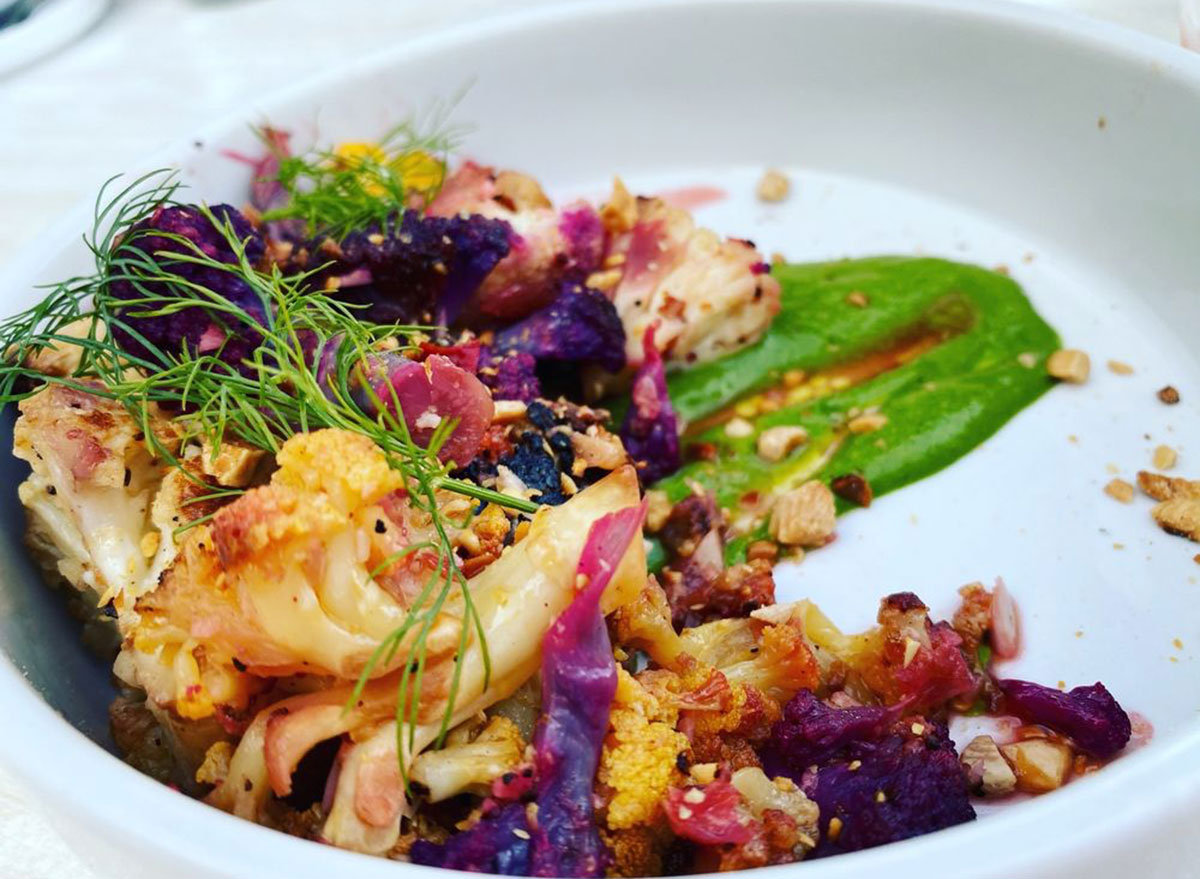 Barsha is a star in the Tunisian and Mediterranean food culture in Hermosa Beach, with something for everyone, even the culinary unadventurous. Every Yelp review recommends the cauliflower, so…get the cauliflower. Listen to the people!
CALIFORNIA: West of Orleans in Thousand Oaks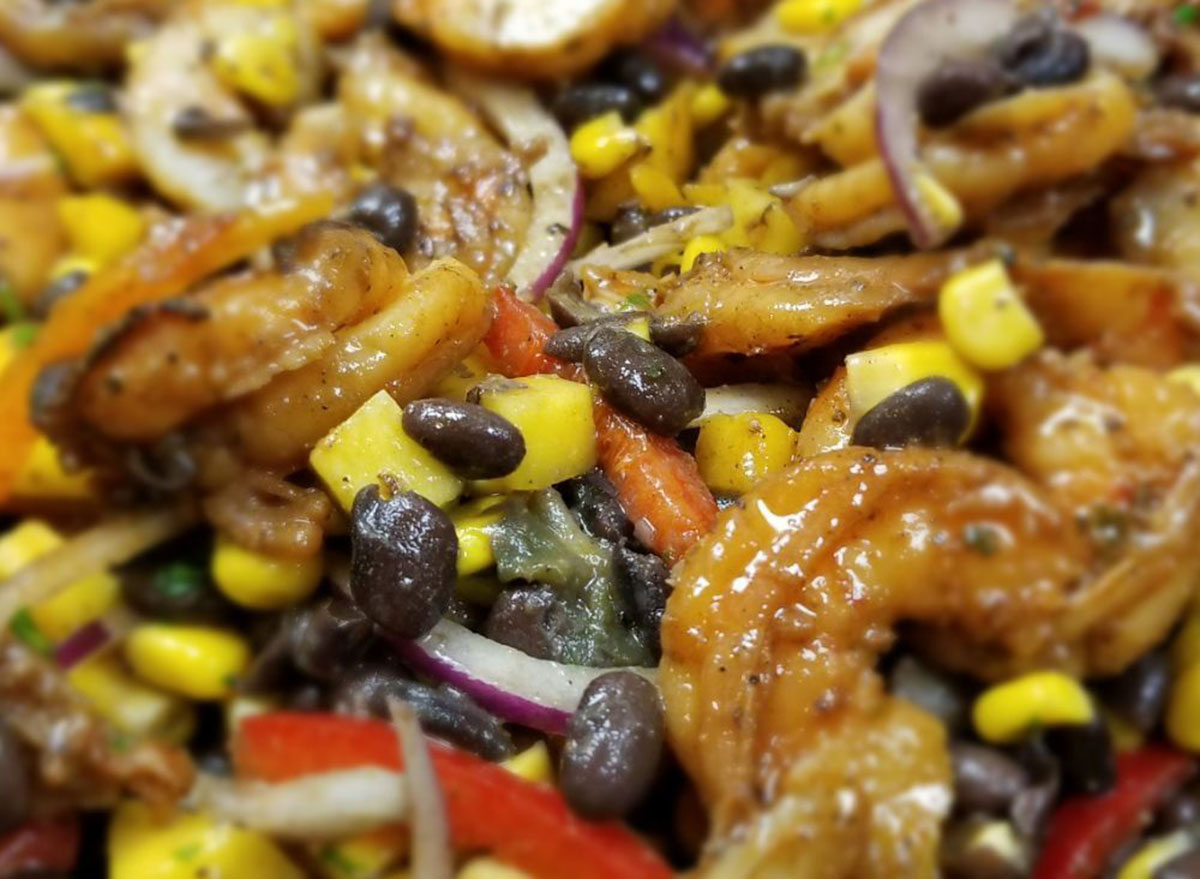 Any restaurant that has, "WOO Dats Good!" on their website is a restaurant I would like to go to (and like 100 times?), and West of Orleans certainly appears to deliver on its name: Cajun food, in California. Delicious.
COLORADO: Nola Voodoo Tavern in Denver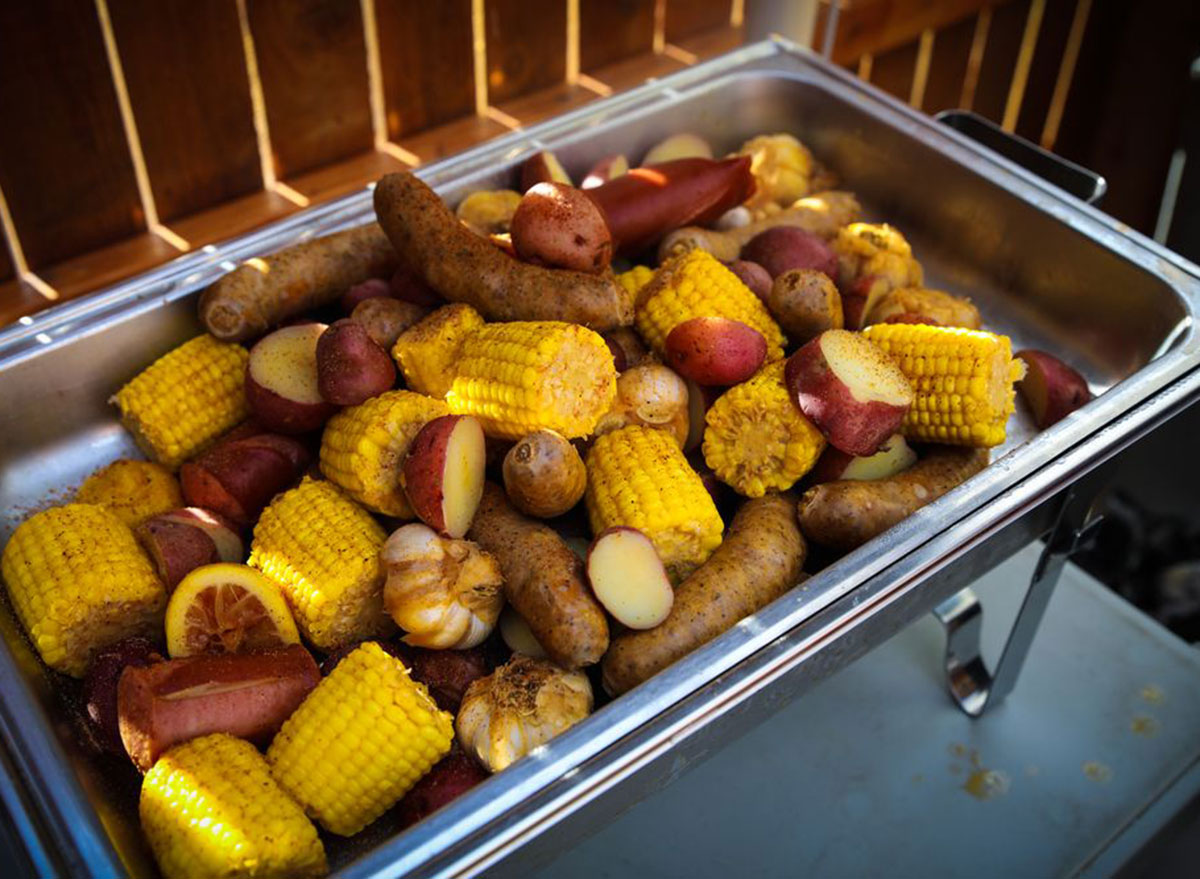 Denver residents love to get a taste of New Orleans in their hometown while they watch football. It may be colder than New Orleans, but the hospitality is just as warm.
COLORADO: Konjo Ethiopian Food in Edgewater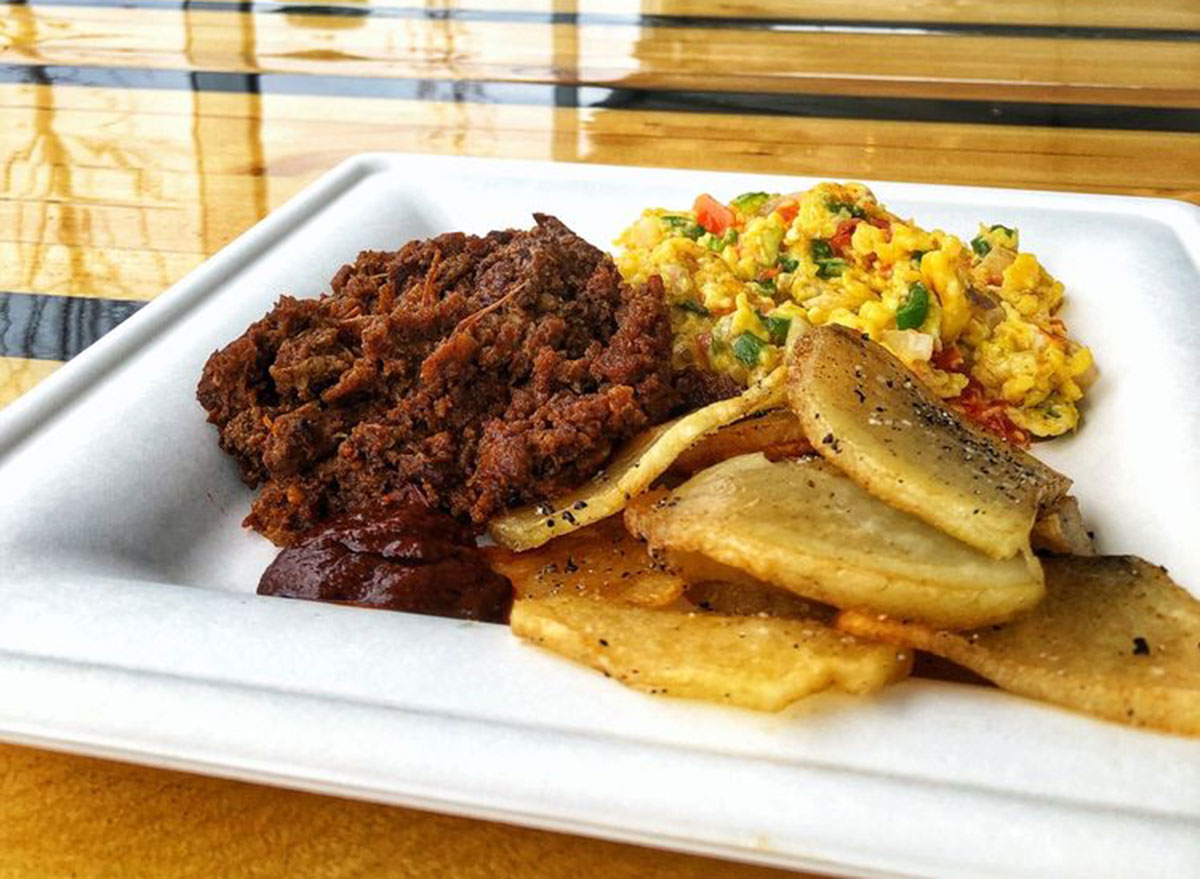 Konjo means beautiful in Amharic, which is the national language of Ethiopia. Located inside the Edgewater Public Market in the West Side of Denver, this restaurant offers traditional Ethiopian cuisine, all of which is gluten-, dairy-, soy-, and nut-free.
WASHINGTON D.C.: Cane
If you love Caribbean street food, this beautiful restaurant offers yours favorite proteins, including succulent oxtail, in rice bowls. Try the jerk wings with the delicious white sauce…and then don't forget to thank us later.
Then, be sure to check out The Best-Ever Buffalo Wings Recipe.
WASHINGTON D.C.: Here's The Scoop!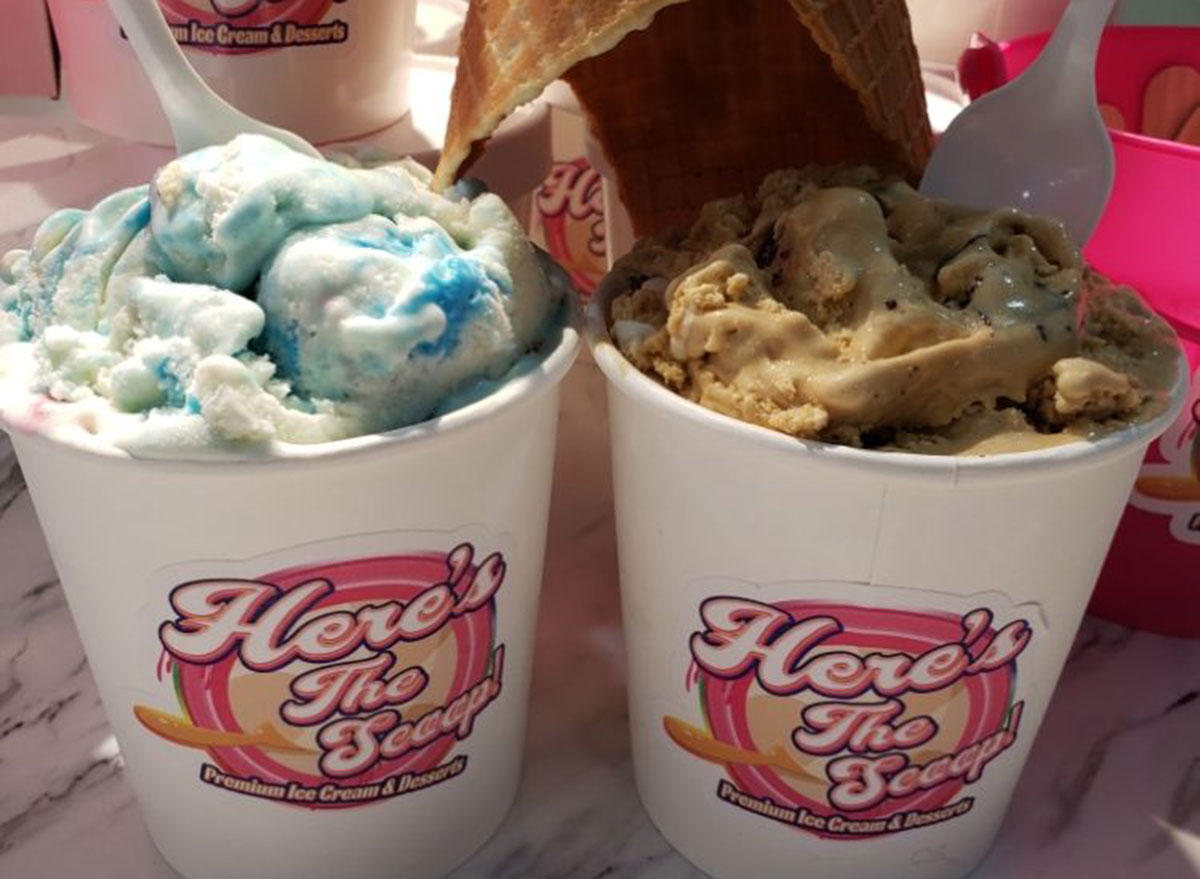 Located near the Howard University campus, this ice cream shop has a knowledgeable staff who will help you choose from their many options—and yes, they'll give you samples. Yum!
FLORIDA: Mixed Fillings Pie Shop in Jacksonville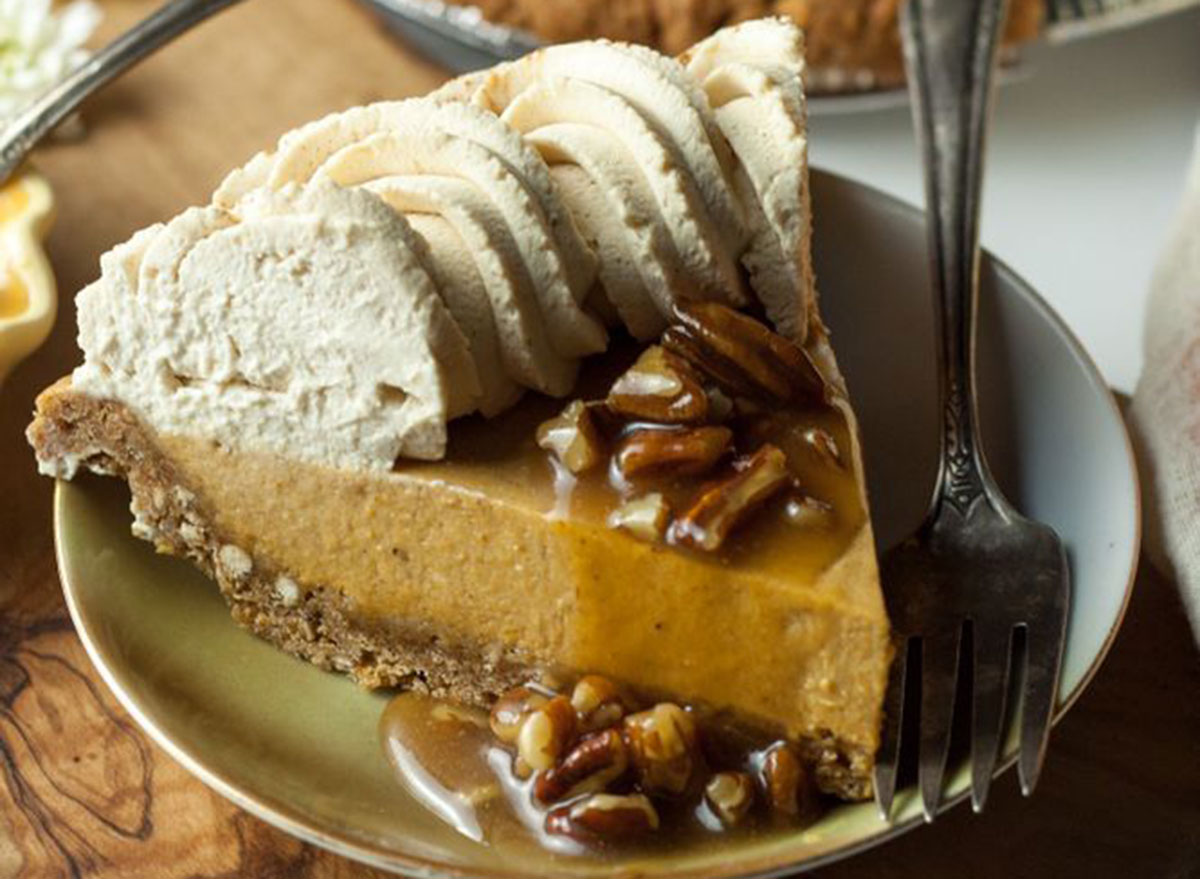 Because Mixed Fillings apparently knows what we all want, they offer a pie flight the consists of four slices of your choice. If you love wine flights, but want to make them dessert, Mixed Fillings should be the first stop in Jacksonville. You might want to place an order ahead, though, to make sure you get what you really want—the slices are first come, first served, and they sell out quickly.
FLORIDA: Red Rooster Overtown in Miami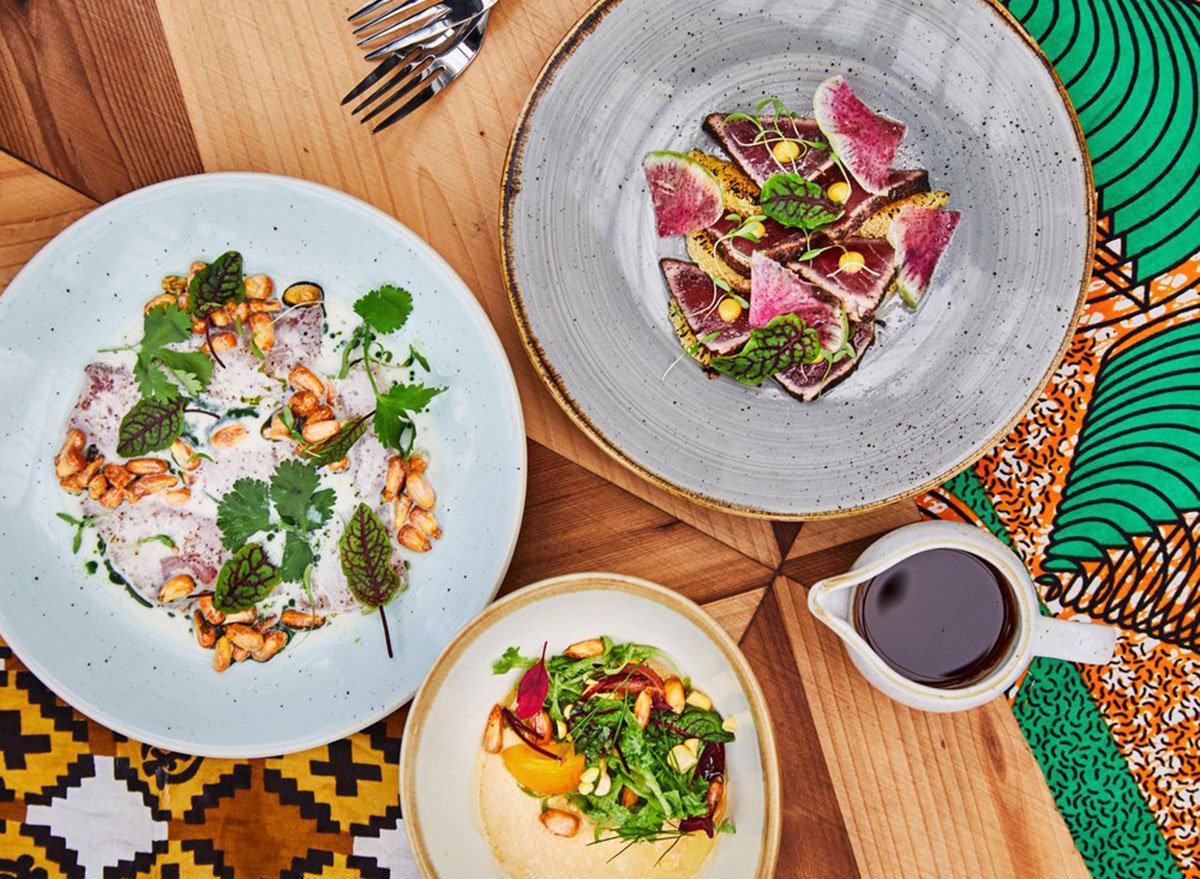 Marcus Samuelsson's famous Harlem restaurant has a sister restaurant in Miami—stop in for the chicken and waffles, stay for the vibes.
FLORIDA: Chicken Fire in Orlando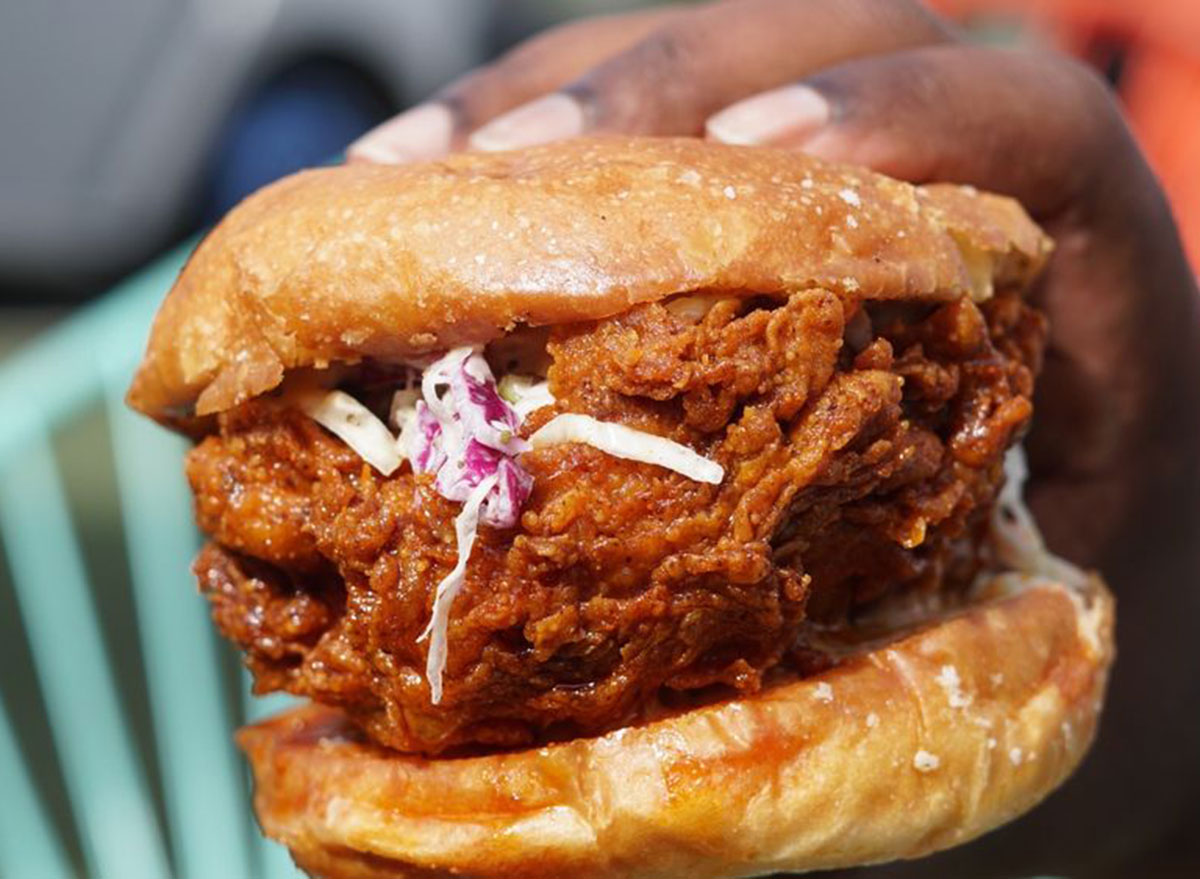 "Soulful hot chicken" is how the Chicken Fire restaurant describes their food, and from the blazing red fried chicken shown on their Instagram, it looks like it would be hot enough to burn your soul—in a good way.
FLORIDA: StreetWise Urban Food in Orlando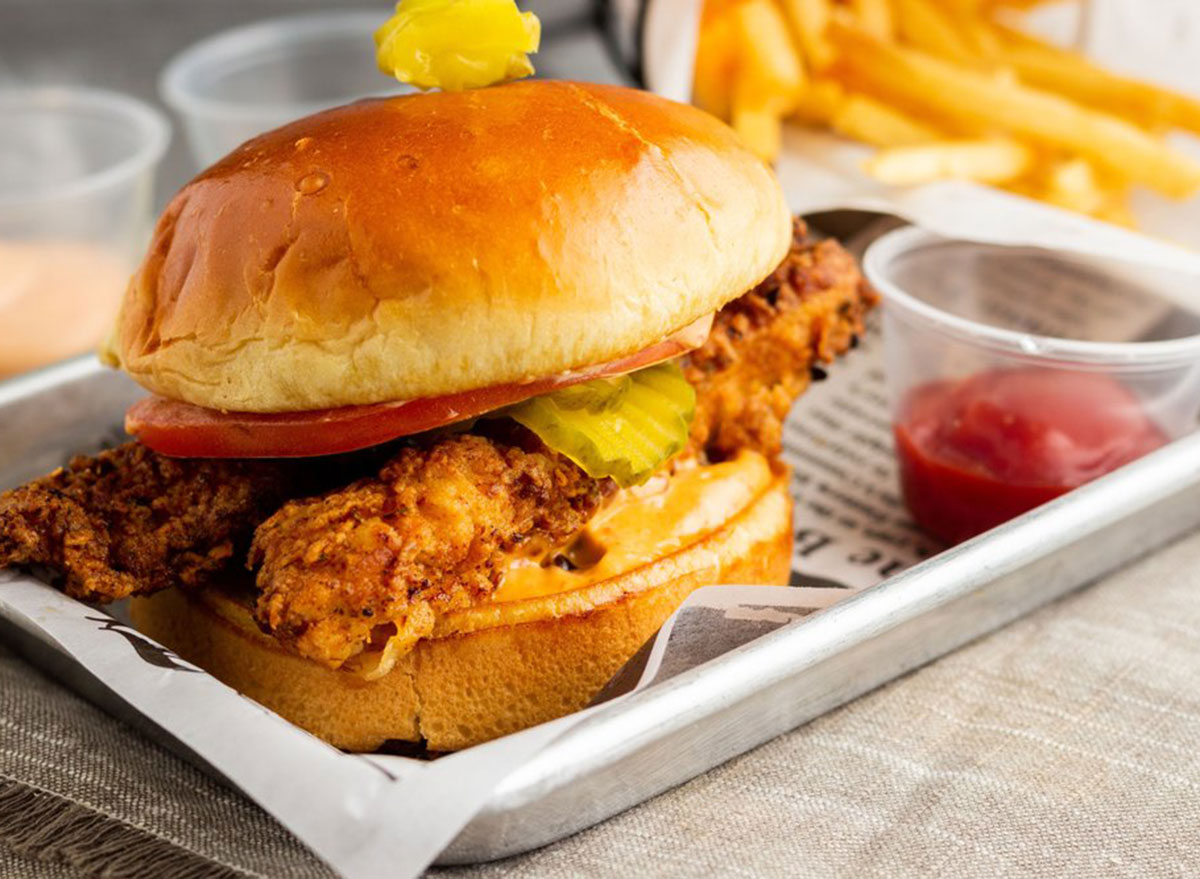 Everyone on Yelp says "Get the chicken and waffles" at StreetWise, and it sounds delectable—called a "Chicken & Waffles Hot mess" featuring 4-cheese herby waffles, crispy fried chicken, powdered sugar and buffalo maple syrup. That's exactly what we all need right now, right?
FLORIDA: Hot Chicks House of Chicken in Pembroke Pines
Hot chicken can be very, very good, or very, very fine, and Hot Chicks seems to have amped it all the way up to "excellent." Hot Chicks brings Nashville Hot Chicken to Florida, and that's truly the best thing they could have done.
GEORGIA: Southern Kitchen & Grill in Atlanta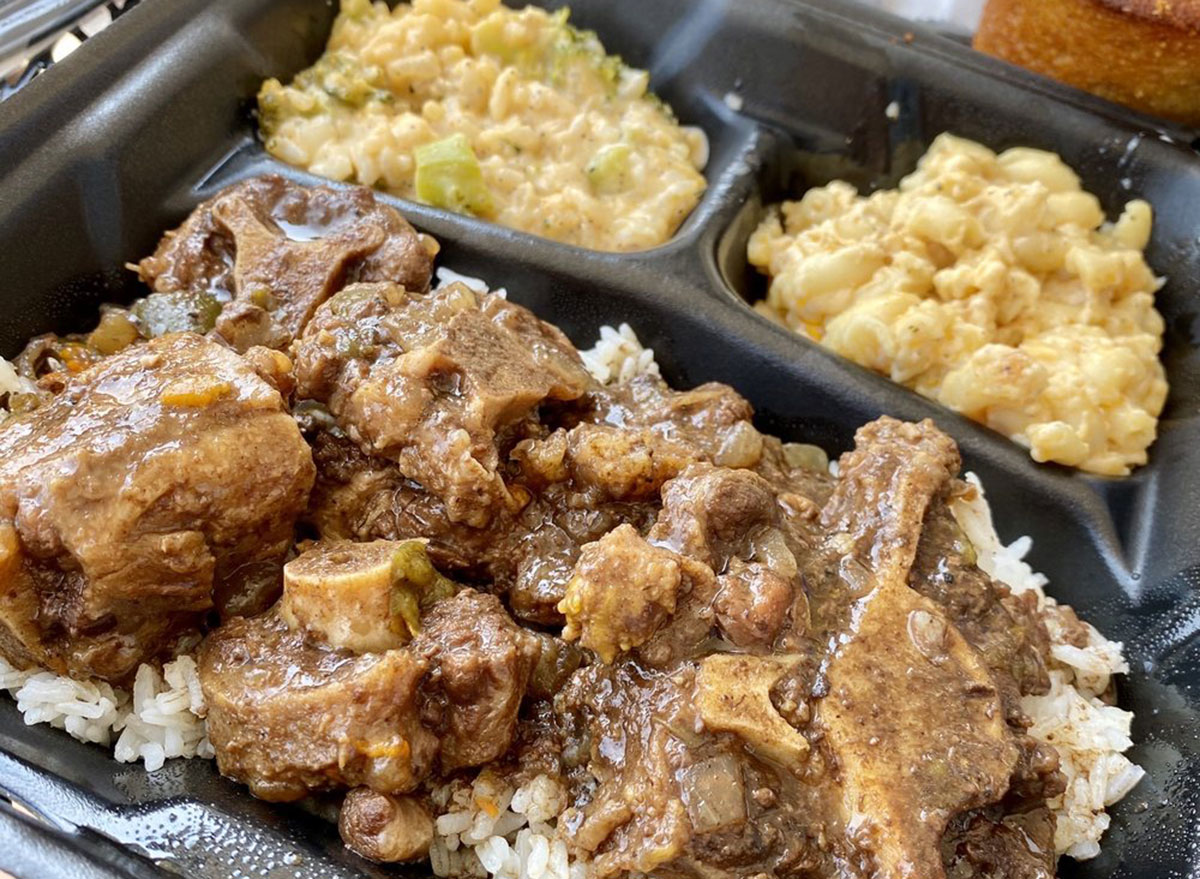 When a Yelp review starts with "Canwetalkaboutthisplace" and the next line is "You know when [sic] eat food so good you just start dancing as you eat, this was me!" you better have your best playlist on Spotify ready before you order something from that restaurant. If you've been craving Southern food you should dance, not walk, to Southern Kitchen & Grill.
GEORGIA: Kupcakerie in East Point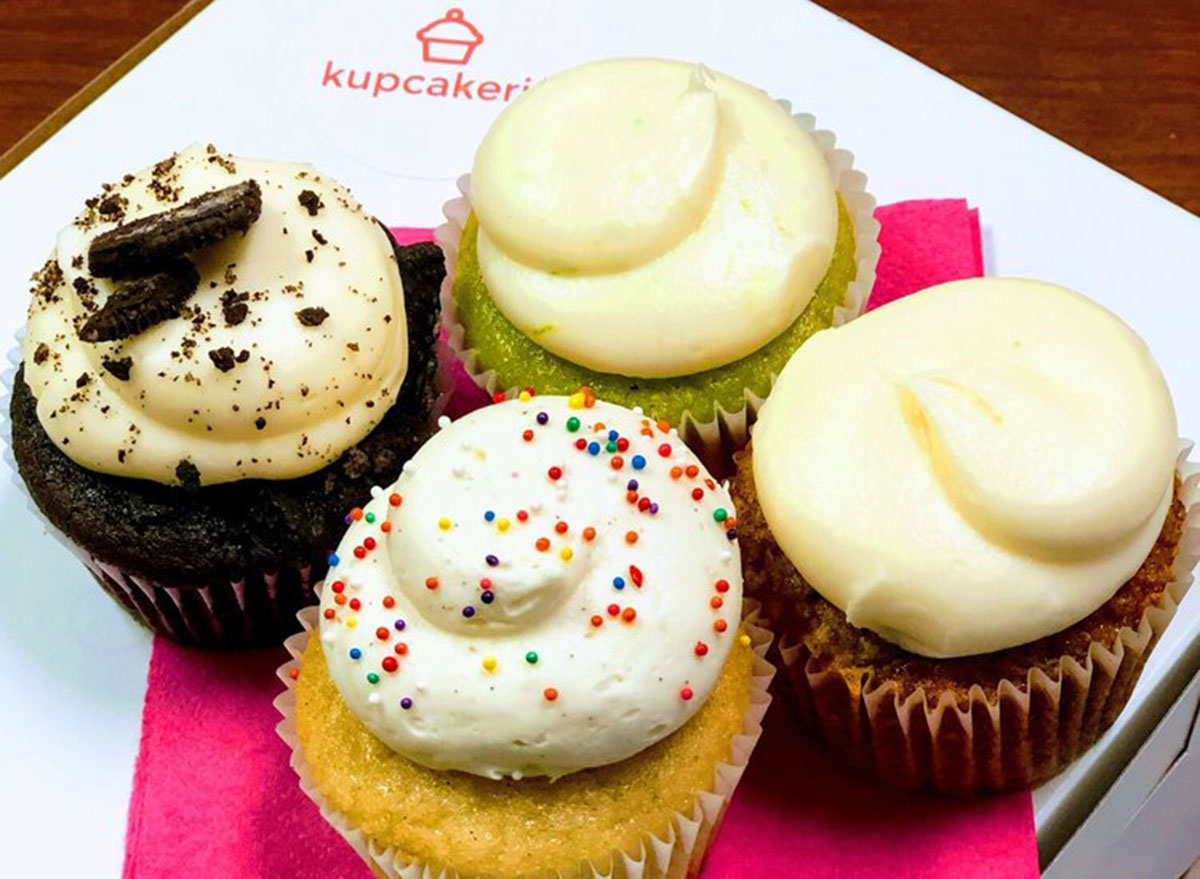 Kupcakerie's website says they're "made by humans," and that's exactly what we all want to hear. They feature a cupcake of the month, too. For February, the cupcake of the month is "Long Live the King," which is the bakery's version of a Mardi Gras King Cake, but in the form of a cinnamon cupcake with sugared pecans.
GEORGIA: Sweet Brown Suga in Grayson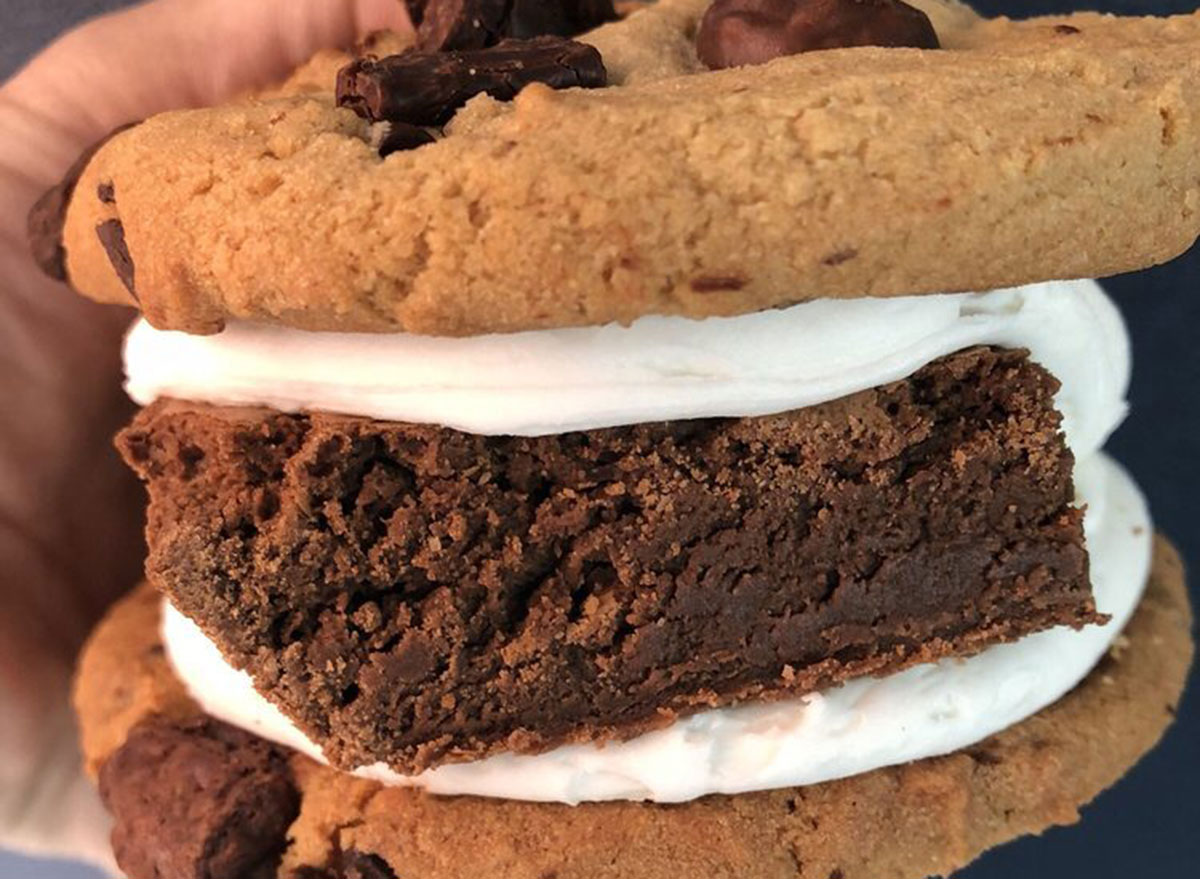 Sweet Brown Suga is the kind of all-day café we all need: You can get breakfast and lunch there, while also picking up something sweet for dessert. Oh, and make sure you get one or of the homemade lemonades—word is it's a favorite among locals.
ILLINOIS: Love That Spice in Highland Park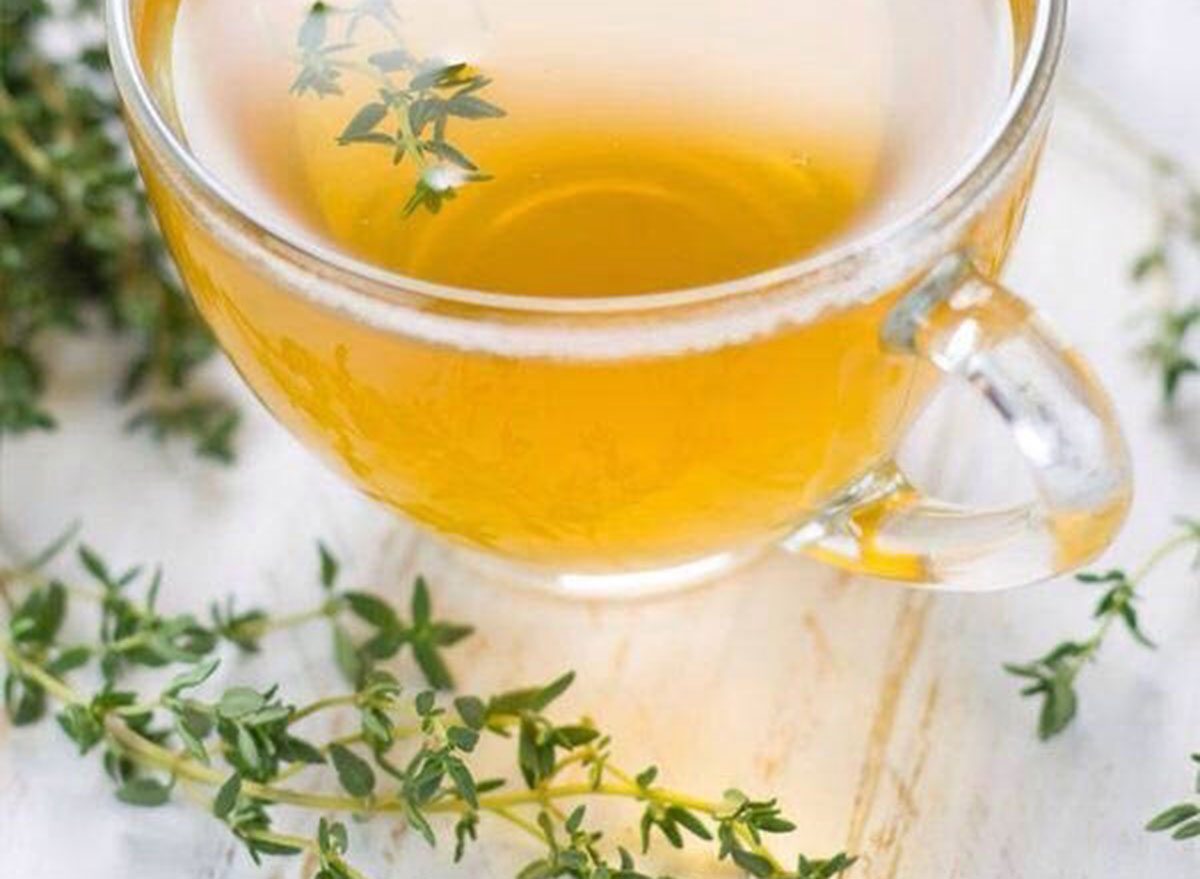 "I feel so lucky to have found Marlena and her wonderful teas and spices," reads one Yelp review. "I can't imagine not starting my day with a variety of teas that I've bought or one of her spicy ginger shots!"
IOWA: Island Vybz Mobile Rasta-rant in Iowa City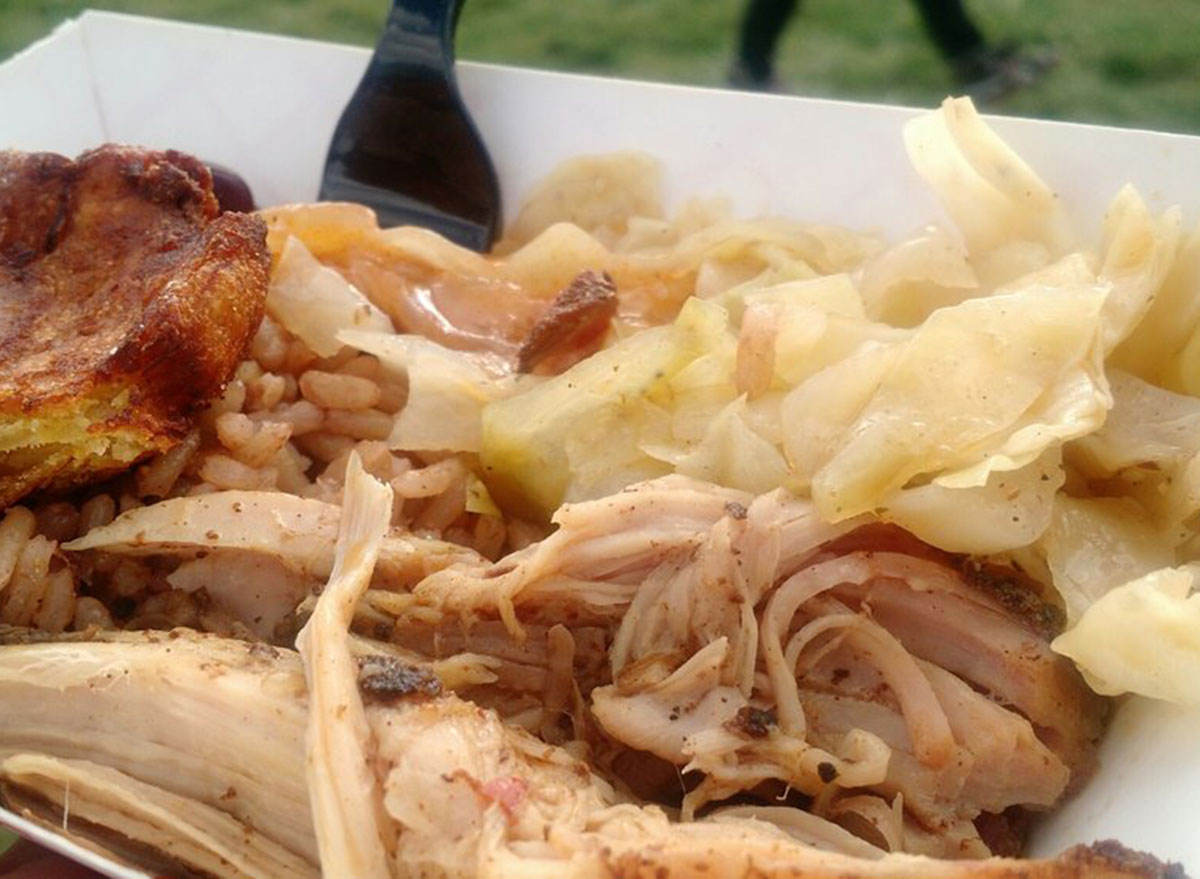 Island Vybz Mobile Rasta-rant is a culinary solar eclipse: You've only got a few chances to really see it. This Caribbean food truck is only open for three hours on Tuesdays and Wednesdays, but it appears to be worth the wait.
LOUISIANA: Addis Nola in New Orleans
New Orleans' has a slowly-burgeoning Ethiopian food scene, and Addis is a welcome addition. Here, you can enjoy stews served with the Ethiopian flatbread (injera), traditional dishes such as sambusa, and even a colorful veggie platter.
MARYLAND: Gangster Vegan Organics in Baltimore
If you like to know what food is in your meal, GVO is perfect for you. With two locations in the DMV area, this vegan restaurant focuses on pressed juices and grain bowls.
And then, be sure to check out 21 Vegan Desserts Anyone Can Enjoy.
MARYLAND: Ingera Rock Ethiopian Cuisine in Rockville
One five-star review on their Yelp page starts with, "I don't know if there will be enough room for the compliments that I would like to include here, but I am going to give it a try," which is pretty much a one-way path to getting butts into seats if there ever was one.
MISSOURI: Steve's Hot Dogs in St. Louis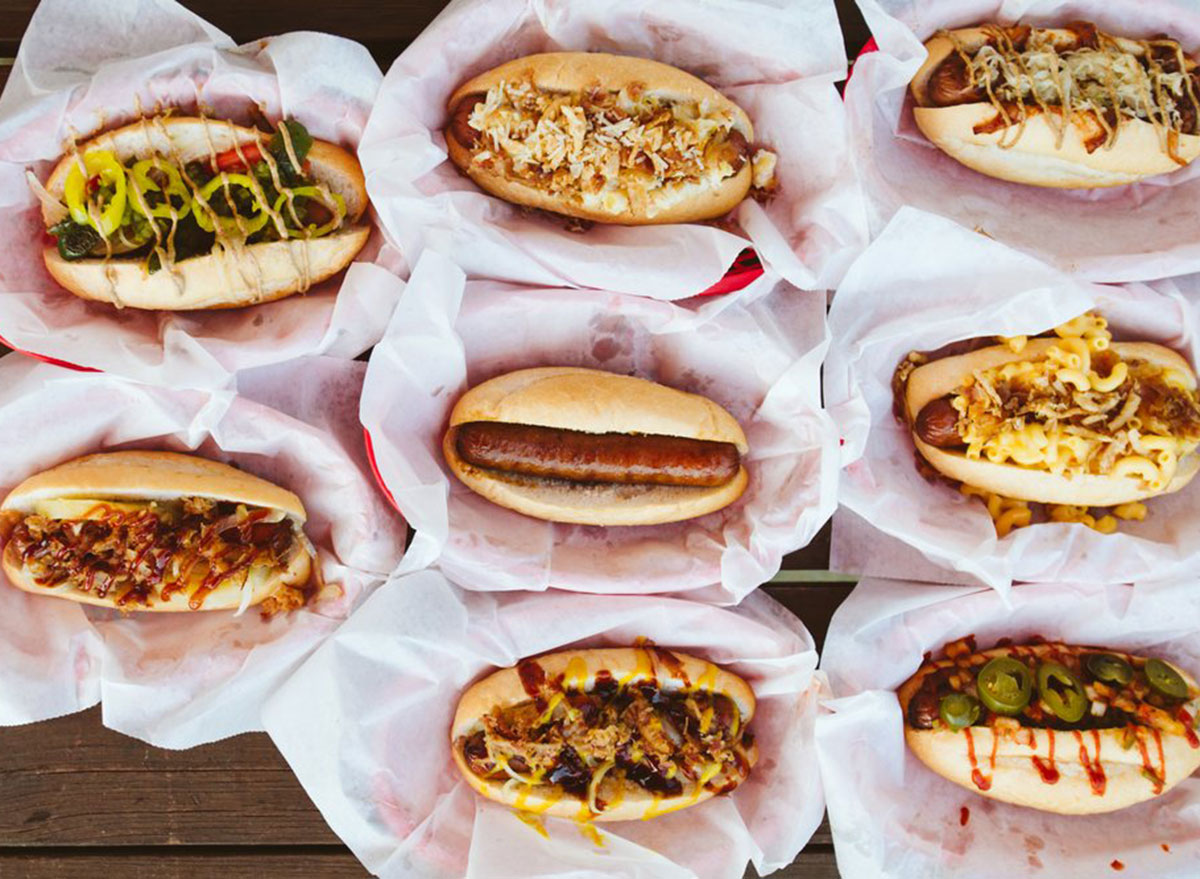 Former frontman for the band The Urge Steve Ewing opened Steve's Hot Dogs in 2008, and while you can get a classic hot dog or Chicago dog there, they're definitely known for their specialty dogs designed in collaboration with local restaurants and food brands.6254a4d1642c605c54bf1cab17d50f1e
NEVADA: The Coffee Class in Las Vegas
If "homemade Pop-Tarts" doesn't do it for you, The Coffee Class also offers a baked Crème Brûlée French Toast, so, uh, let's plan to meet there in an hour?
NEVADA: Grays Banana Pudding in Las Vegas
It's not just B-A-N-A-N-A-S: Grays offers nine types of pudding with Nilla Wafers. Yes, they offer a family size, and no, we're not talking you out of ordering one of those (even if it's just you) and trying a little bit of each kind.
NEVADA: Lighthouse Coffee in Sparks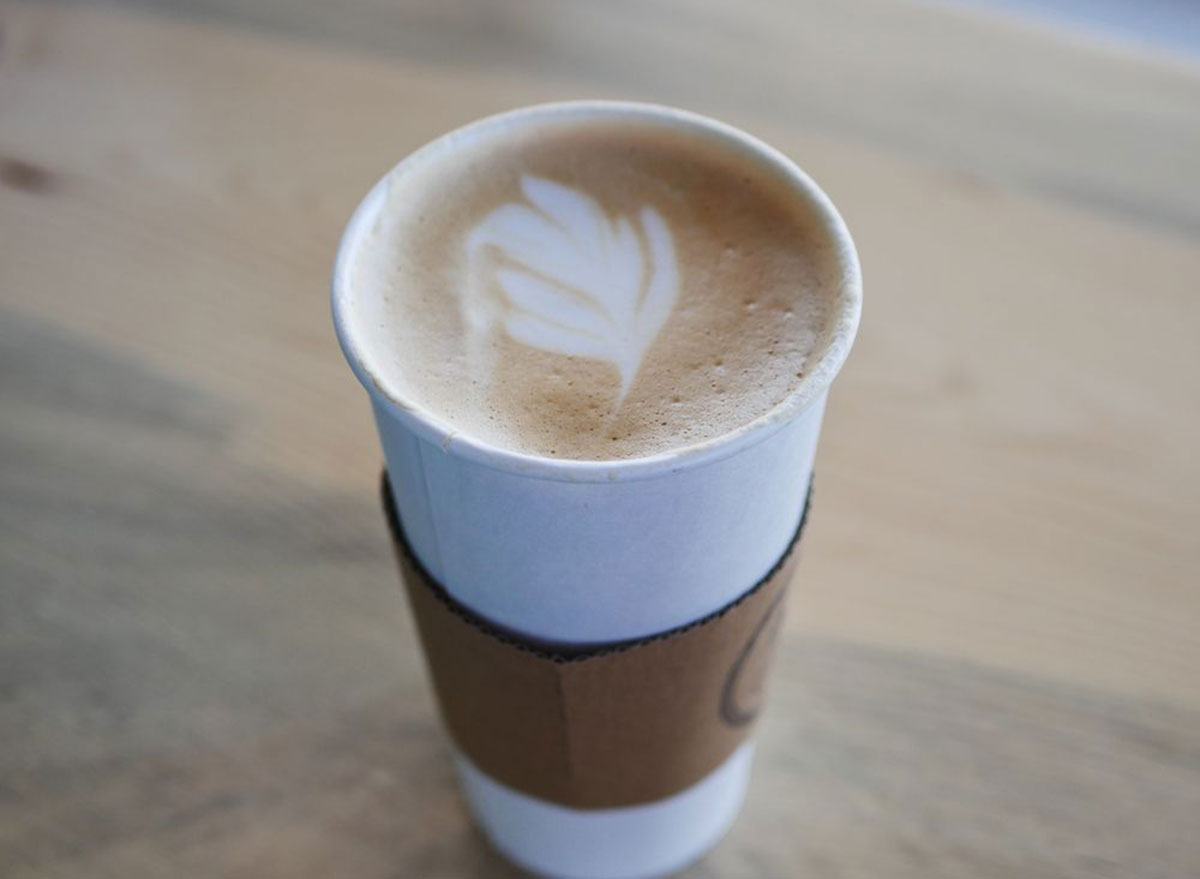 This family owned coffee shop takes pride in roasting their beans in-house, and their quiches look scrumptious.
NEW JERSEY: Freetown Kitchen in Maplewood
When you go here, make sure to try the honey garlic Suya sauce—all the Yelp reviews rave about how fantastic and delicious it is.
NEW YORK: Ras Plant Based in Brooklyn
Vegan eateries popped up all over the place in 2020 and Ras Plant Based is serving one of the most plant-based-friendly cuisines of them all—Ethiopian food.
NEW YORK: Teranga Harlem in New York
Teranga celebrates West African cooking, and they call it, "Super Food." Evidently, after you try the Chicken Yassa, you'll feel pretty super.
NORTH CAROLINA: Leah & Louise in Charlotte
One Yelp reviewer loved their time at brunch for southern food at Leah & Louise, they came back three weeks later. If you're looking for a glass of sangria and a meal that celebrates both the heritage of the south but with a futuristic outlook, L&L is perfect for a meal.
NORTH CAROLINA: Smallcakes Steele Creek in Charlotte
So many of the bakery's reviews on Yelp say "this is the best cupcake I've ever had" or something similar to that extent, which makes us want to say "challenge accepted." Who else is curious to see if they truly live up to the hype?
OHIO: Cream + Sugar Coffeehouse in Cincinnati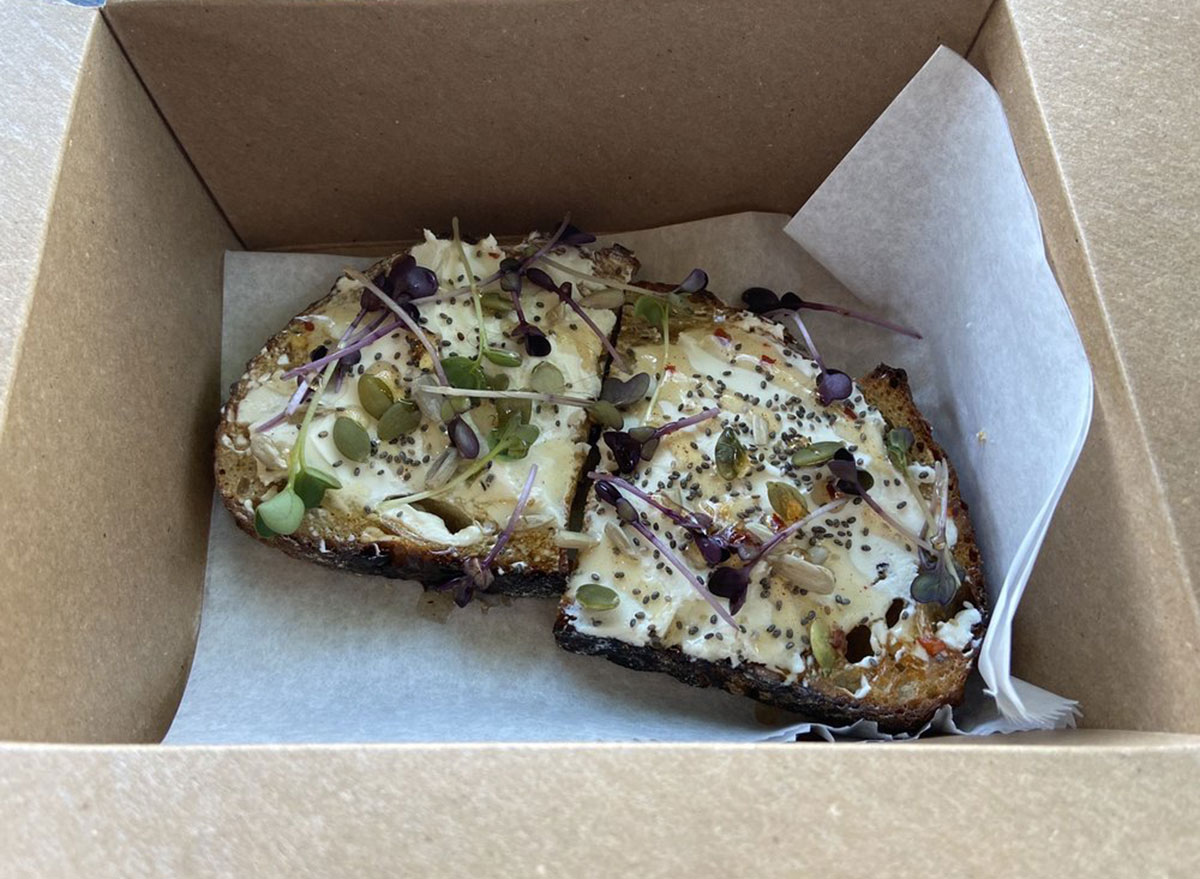 Cream + Sugar looks like the dream neighborhood coffee shop—you know you'll get great coffee, great service, and great food, whether you're taking it to stay or to go.
OHIO: Donna's Delicious Dozen in Columbus
The name may be "Donna's Delicious Dozen," but that doesn't mean you have to only get a dozen donuts. You'll likely want 12 dozen donuts.
OHIO: Black Coffee Lounge in Cincinnati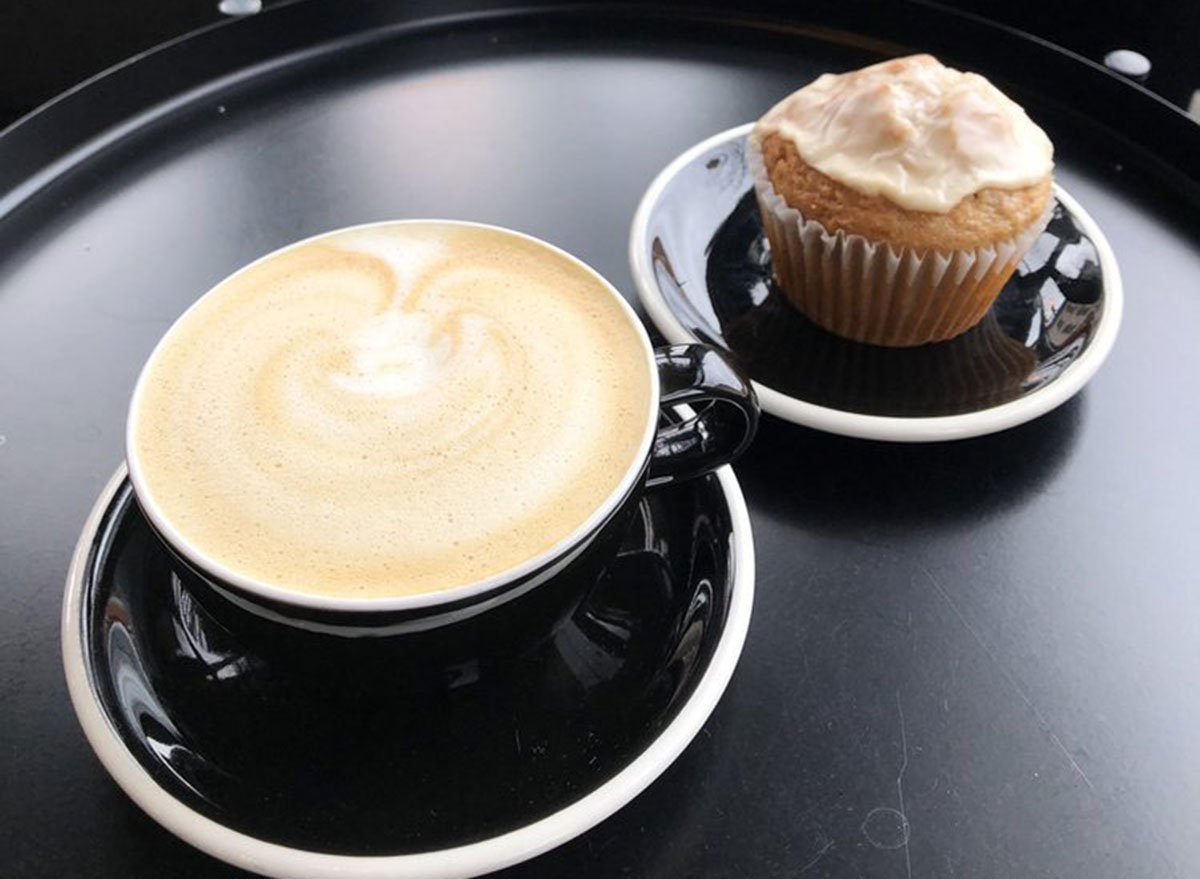 Black Coffee Lounge is both a vibe and a coffee shop rolled into one—they're known for their eclectic style, delicious pastries, and of course, great coffee.
OKLAHOMA: Black Walnut in Oklahoma City
With a gorgeous ambience, great food, and attentive service, Black Walnut is OKC's go-to place for a fantastic celebration for you and your loved ones.
OKLAHOMA: Grey Sweater in Oklahoma City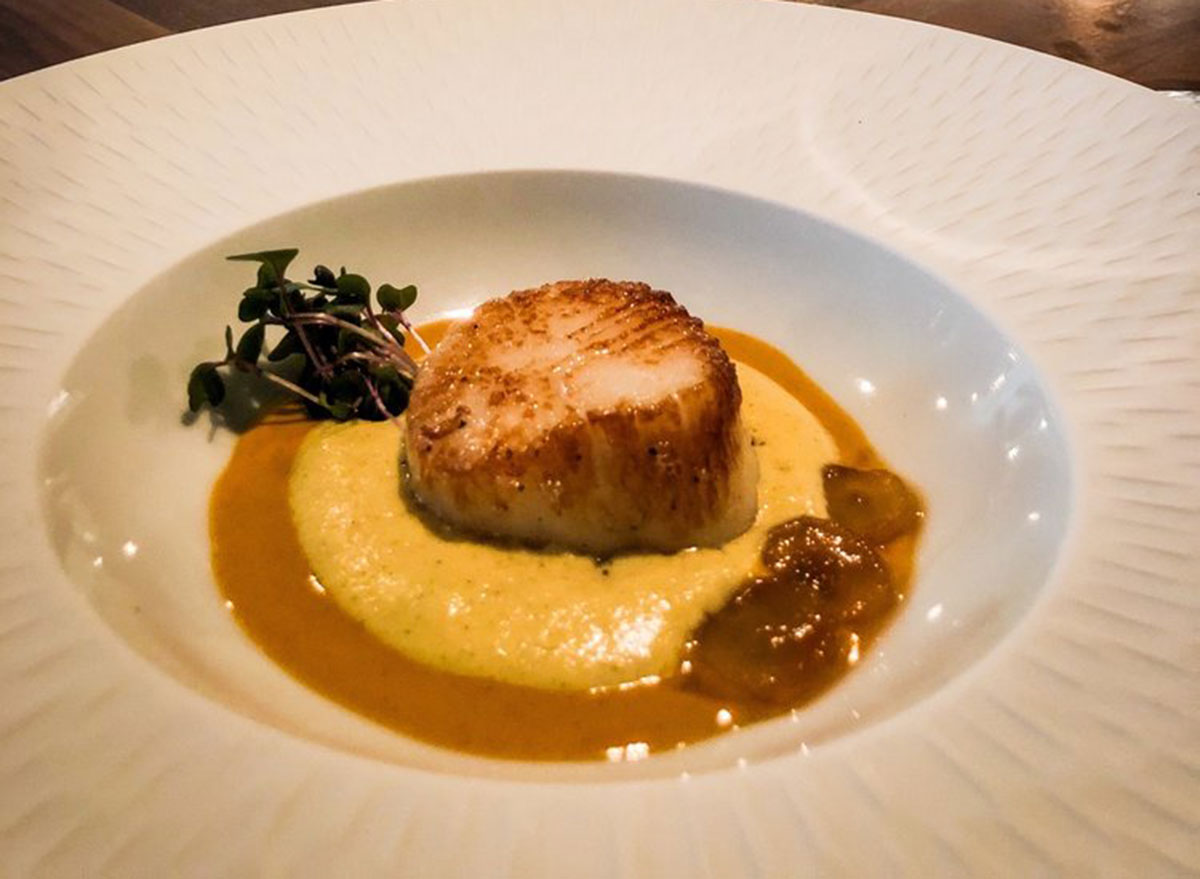 "How we discovered this place was completely by accident. One day, after dining in Black Walnut, we saw multiple well-dressed couples ushered through sliding doors within the restaurant" reads one rave Yelp review. "Could this be some kind of speakeasy? From the outside, Grey Sweater's unassuming exterior made it appear as a fine clothing establishment – but what secrets were hidden behind those sliding doors?"
Intrigued? So are we.
OREGON: Mumbo Gumbo PDX-Sellwood in Portland
Food cart culture is a huge part of living in Portland, and this gumbo shop with three locations in the area will give you all the gumbo needs.
OREGON: Nacheaux in Portland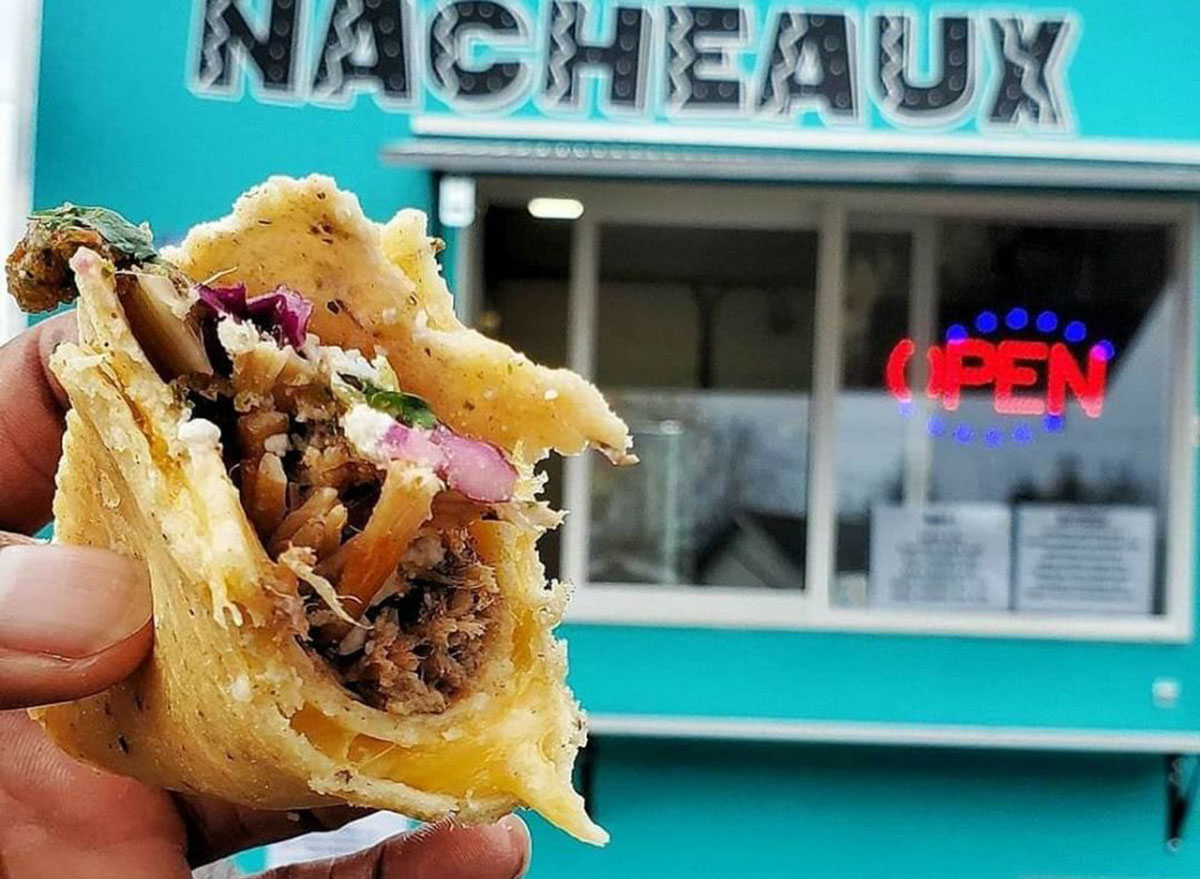 We could write a whole thing here, but really, this Yelp review written by Marc F. really does the job. You never knew you needed Louisiana-inspired Mexican food until now.
TEXAS: Brown's Bar-B-Que in Austin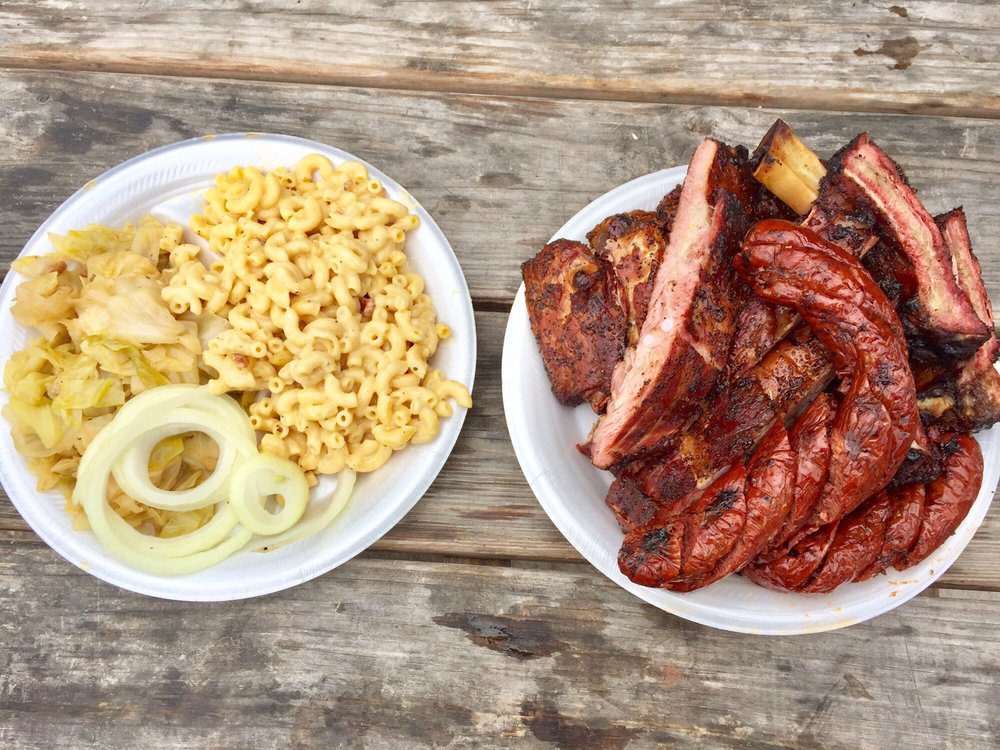 Texas is pretty much synonymous with BBQ, but don't hesitate to hit up this food truck for all of your brisket and BBQ needs.
TEXAS: Scoop and Score in Cedar Park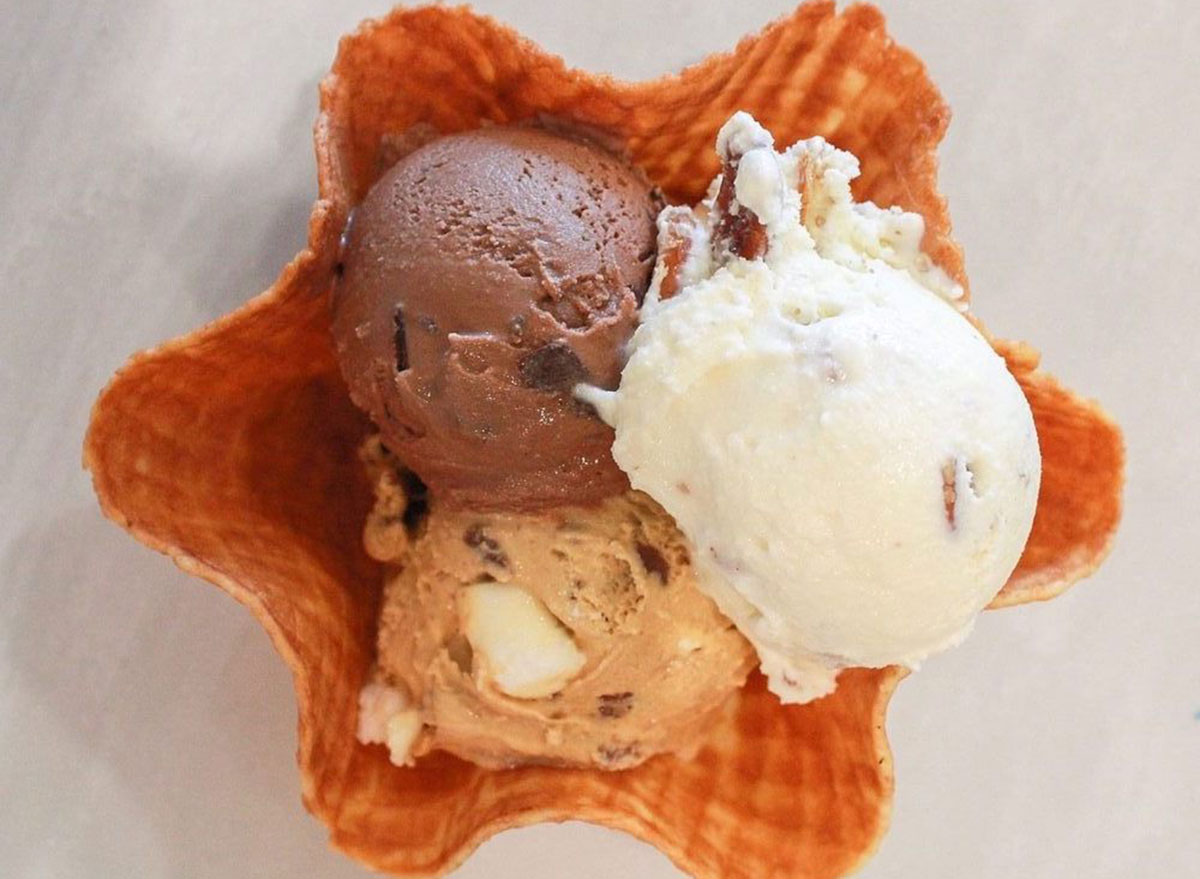 This ice cream shop is well worth the hype—their Black Raspberry Chocolate Chip ice cream was named one of Food Network's Top 5 Ice Cream Flavors in America.
TEXAS: Shoals Sound & Service in Dallas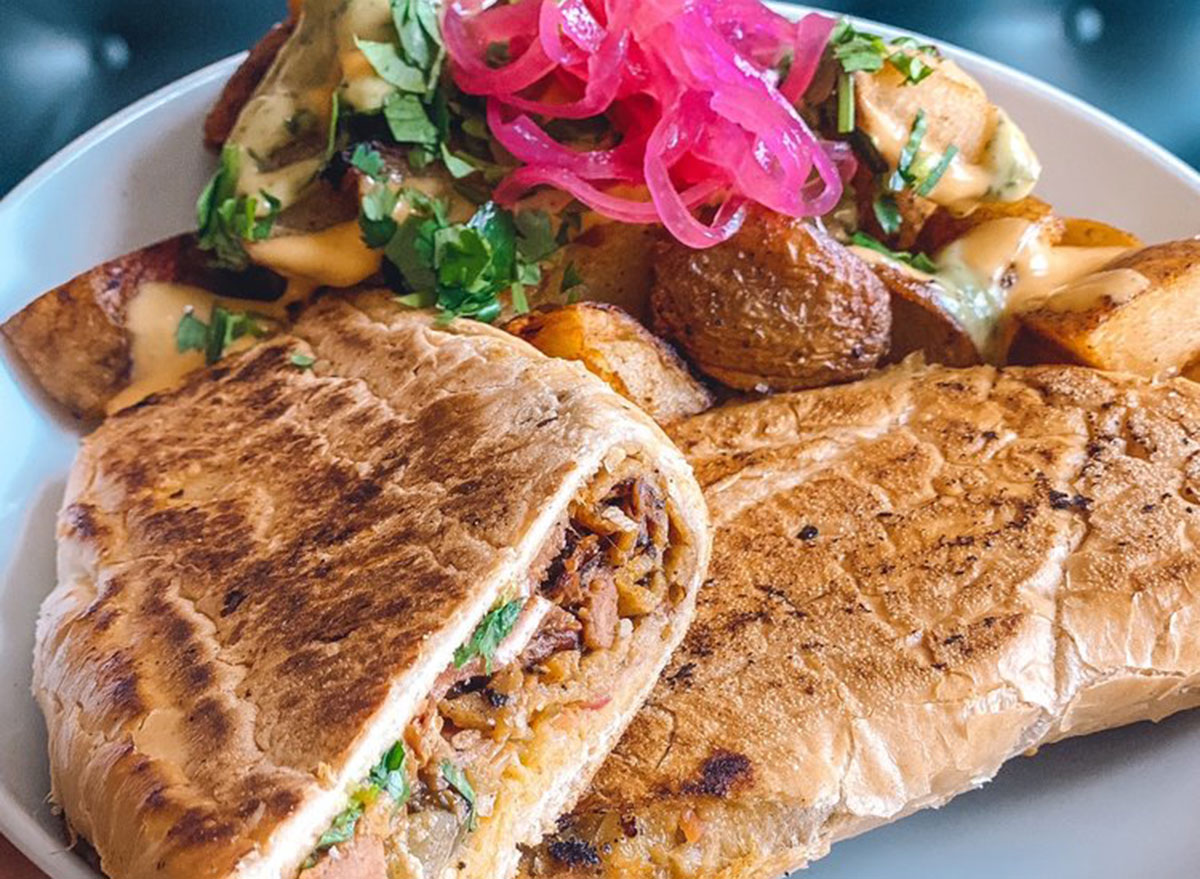 Vegan empanadas? Sign me up, please! Great cocktails, too? This restaurant is the stuff of dreams.
TEXAS: Cookie Society in Frisco
If a place has a line out the door, it's definitely worth the wait—many of Cookie Society's Yelp reviews make note to order ahead to avoid the line, but considering they also call this place "sugar heaven," you might be willing to put in the time. Never forget: The cookies here are also one of Oprah's favorite things.
TEXAS: Binge Kitchen in San Antonio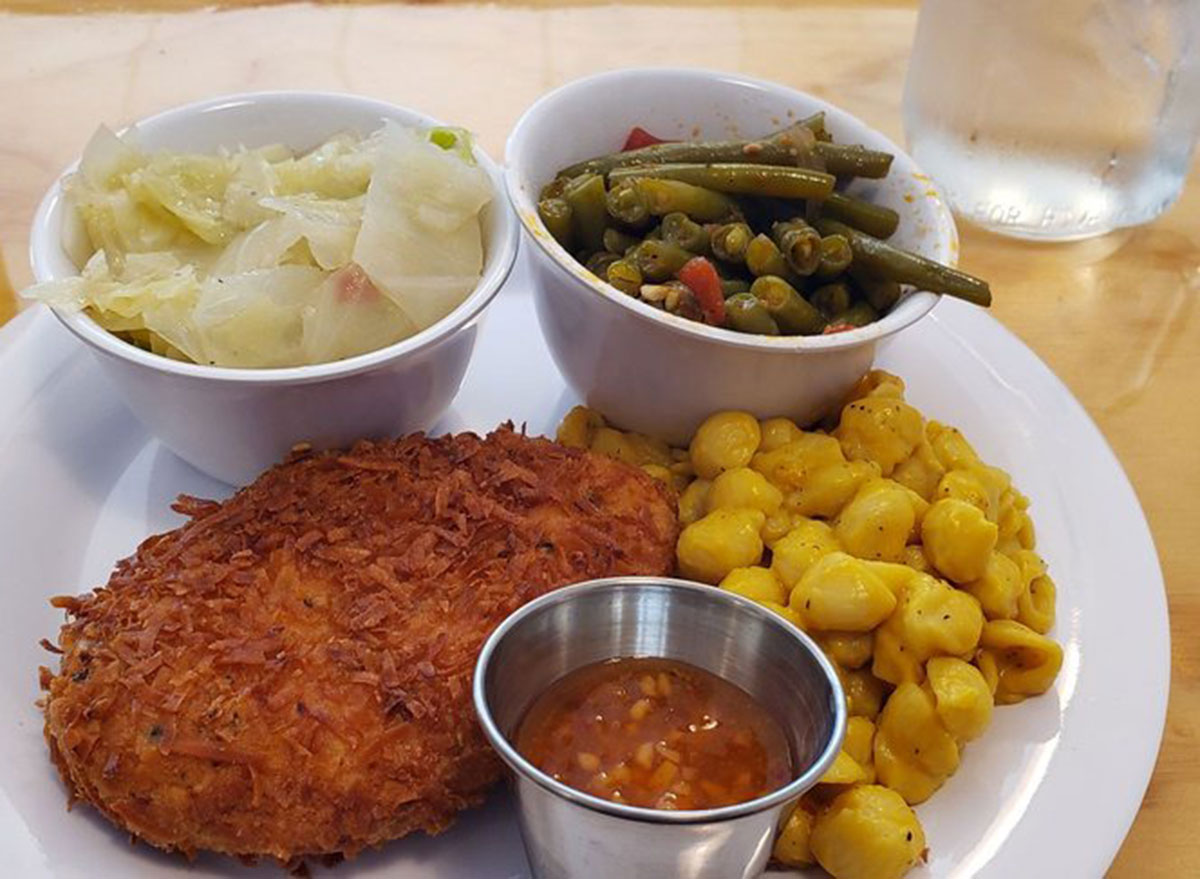 Soul food that's vegan and delicious shouldn't be hard to find, and Binge Kitchen is right there waiting for you. You get all of the hits: Cabbage, yams, fried okra, mashed potatoes, plus vegan mac 'n cheese and takes on plant-based meatloaf and fried chicken.
VIRGINIA: Della J's Delectables in Springfield
Della J's menu hits all the soul food favorites—like chicken and waffles—and mashes them with more modern takes on food, like panko mac and cheese balls.
VIRGINIA: CLTRE vgn jnt in Virginia Beach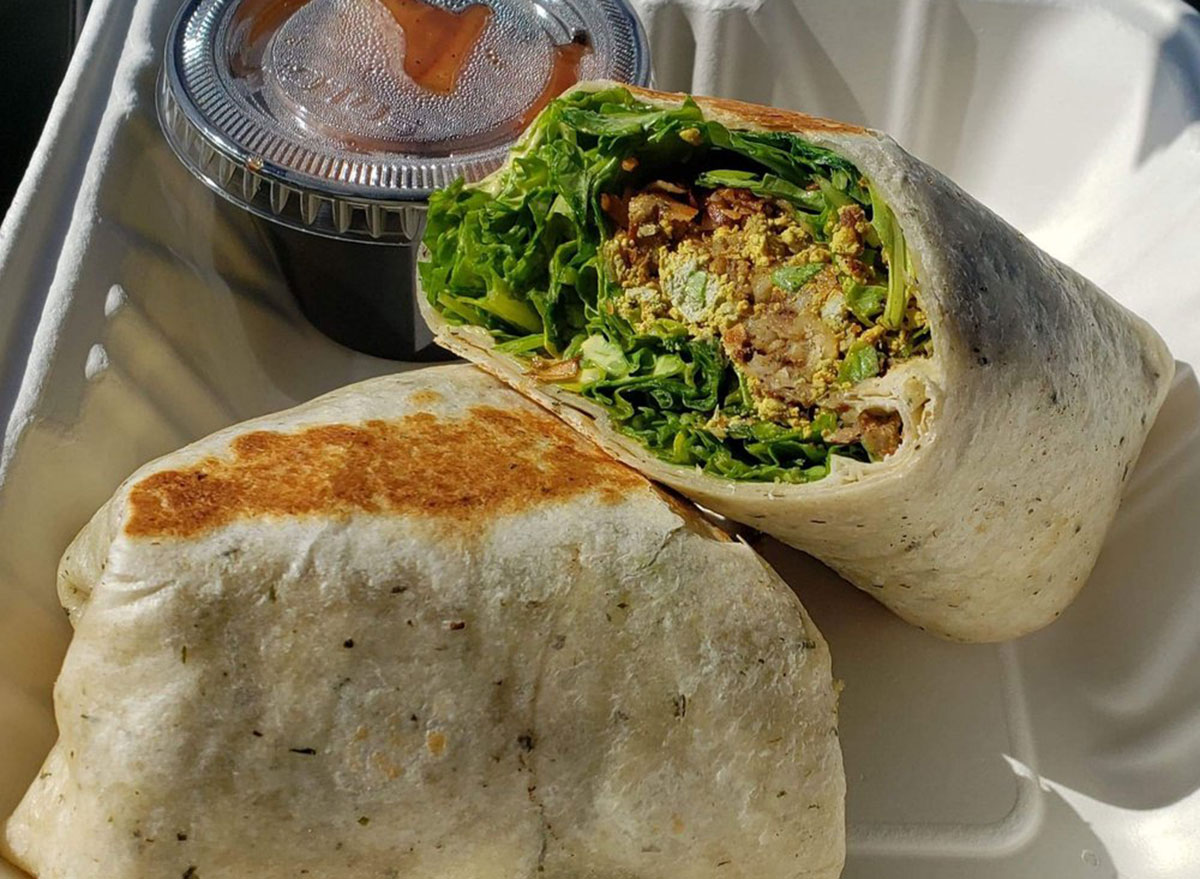 "Mind blowingly great food, atmosphere and the customer service was ten stars." This Yelp review tells us everything we need to know about this vegan restaurant (pronounced 'Culture Vegan Joint') and has us dying to try the chocolate waffles.
VIRGINIA: Happy Cafe in Virginia Beach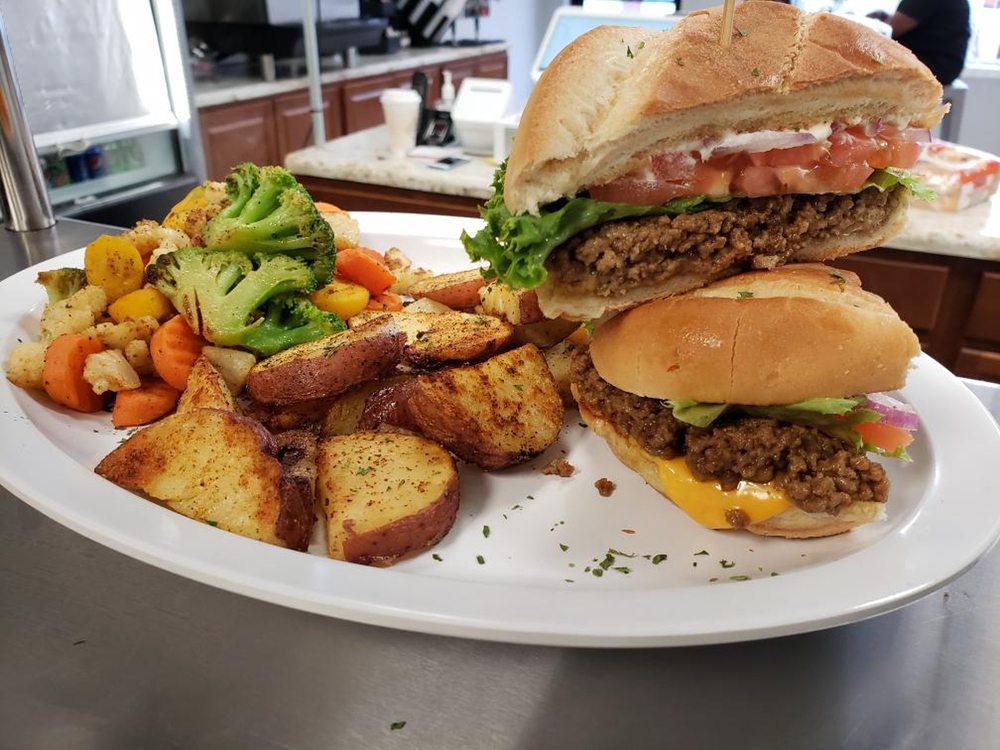 What's not to be happy about with the Happy Cafe? It's one of those places where there's something for everyone—making even the pickiest of eaters happy, happy, happy.
WASHINGTON: Métier Brewing Company in Woodinville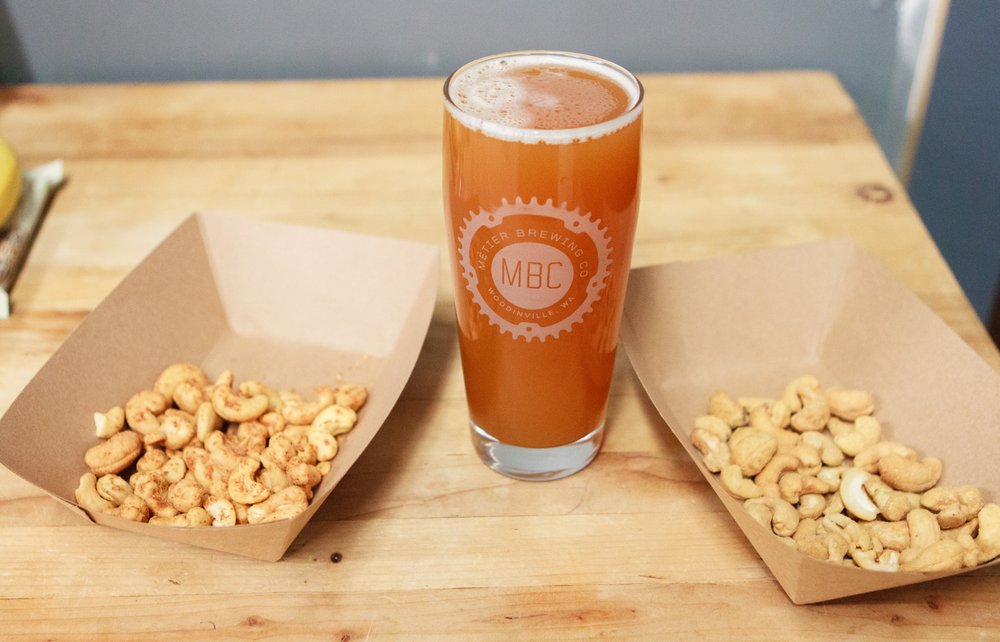 The alcohol space has a lot to be desired when it comes to Black representation, and Métier is the first Black-owned brewery in Washington state—groundbreaking. Have a beer, enjoy some food from one of their rotating pop-up vendors, and maybe you'll leave with a new favorite.
For more, be sure to check out 50+ Black-Owned Food Brands You Can Support Right Now.