Burger King Is Launching These Two New Sandwiches This Month
And is back in the burger lane!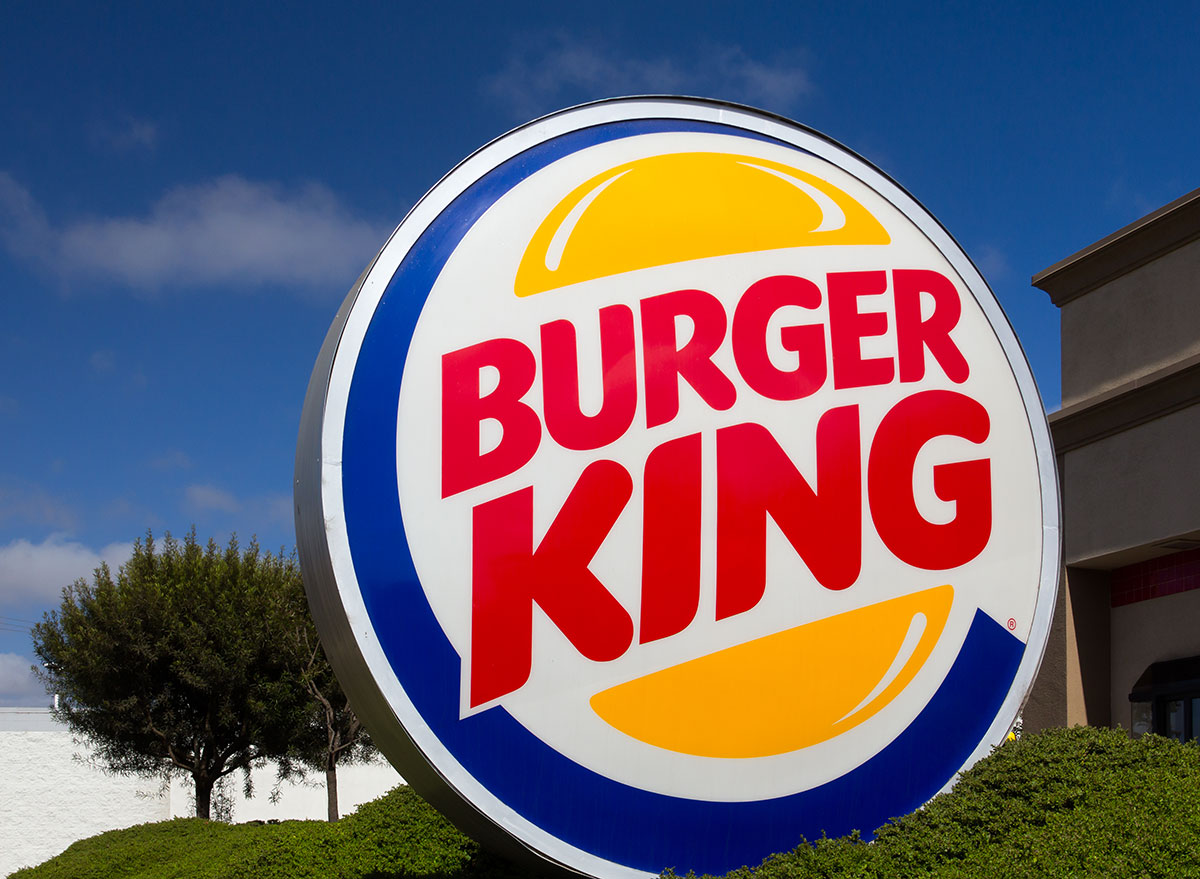 Several new royally named sandwiches will be making an appearance at Burger King this month. After the launch of their latest novelty, the upgraded chicken sandwich aptly named Ch'king (which has gotten rave reviews from several fast-food critics), the chain is getting back in the burger/sandwich lane with two new premium items that will be launching by the end of the month.
For a limited time, guests will be able to try the new Garlic & Bacon King, a premium burger made with two quarter-pound flame-grilled beef patties topped with three half-slices of bacon, new garlic pieces, two slices of American cheese, and mayo on a soft sesame seed bun.
Additionally, the chain is diversifying its breakfast lineup with the Breakfast Bacon King, made with a brioche bun, a folded fluffy egg, one sausage patty, two full slices of bacon, two slices of American cheese, and a new maple buttery sauce.
The sandwiches will retail for $6.99 and $4.29 respectively, but prices may vary by location.
While some locations may feature the new items sooner, they'll be available nationwide starting July 29.
Here's what critics are saying about Burger King's new chicken sandwich, the Ch'King.
The spicy version wins out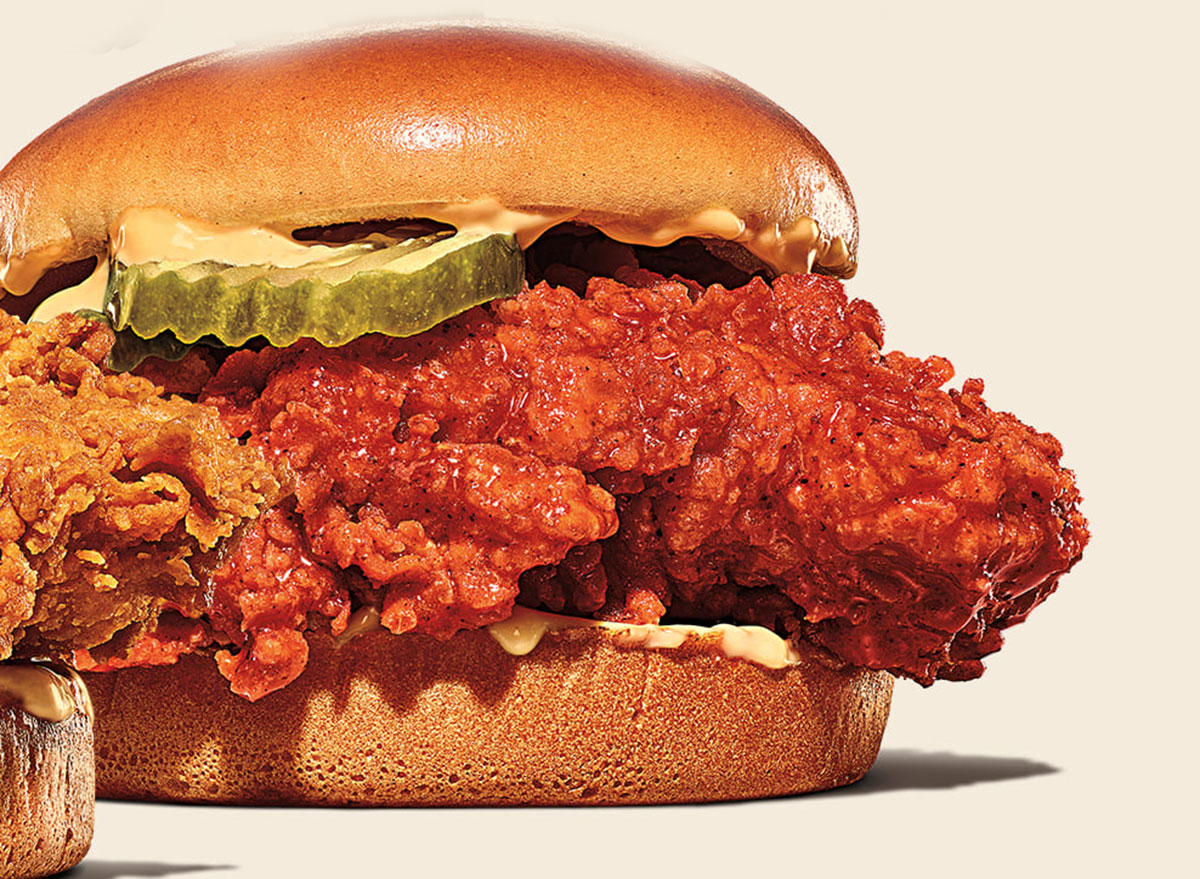 As you might have guessed, Burger King followed the time-tested winning combo of a super crispy filet on a potato bun, accented with some crinkle-cut pickles and a signature mayo-like sauce. The crispy chicken filet got a makeover via hand-breading, making it juicier and crispier than ever. Another major improvement? A spicy counterpart was also added to the menu.
And it's this spicy version that's being lauded by chicken sandwich connoisseurs as one of the best currently on the market. Apparently, the regular version is a forgettable middle-of-the-road attempt, but the spicy chicken sandwich has something that other sandwiches should fear—a sweet-and-spicy sauce slathered all over that crispy chicken filet. Not on the bun, not just on top of the chicken filet, but all over it.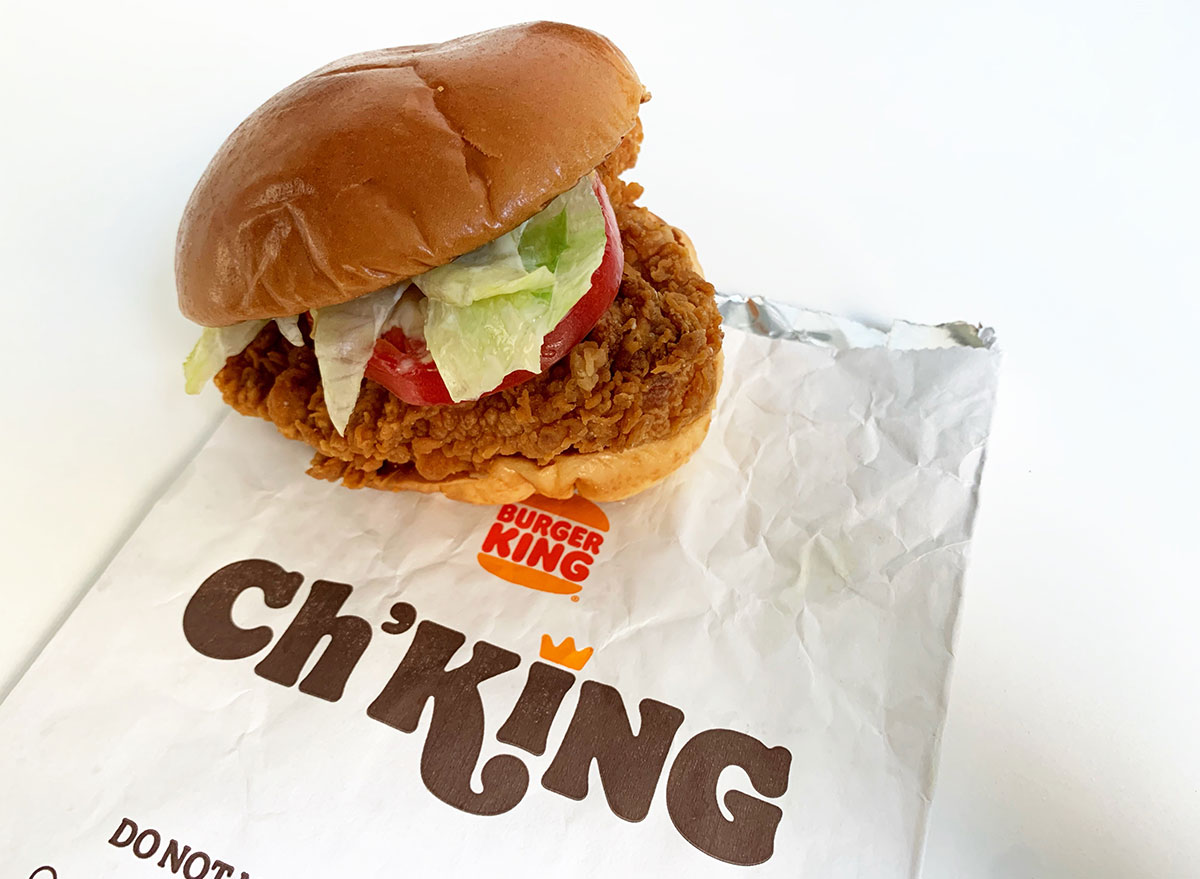 Bill Oakley, one of the most-followed fast-food critics on social media, had high praise for Burger King's spicy sandwich, calling it a "colossal achievement," one that's better than both McDonald's and *gasp* Chick-fil-A's versions.
"This is probably the best sandwich on the menu at Burger King, and it's the best thing they've introduced in decades," he said.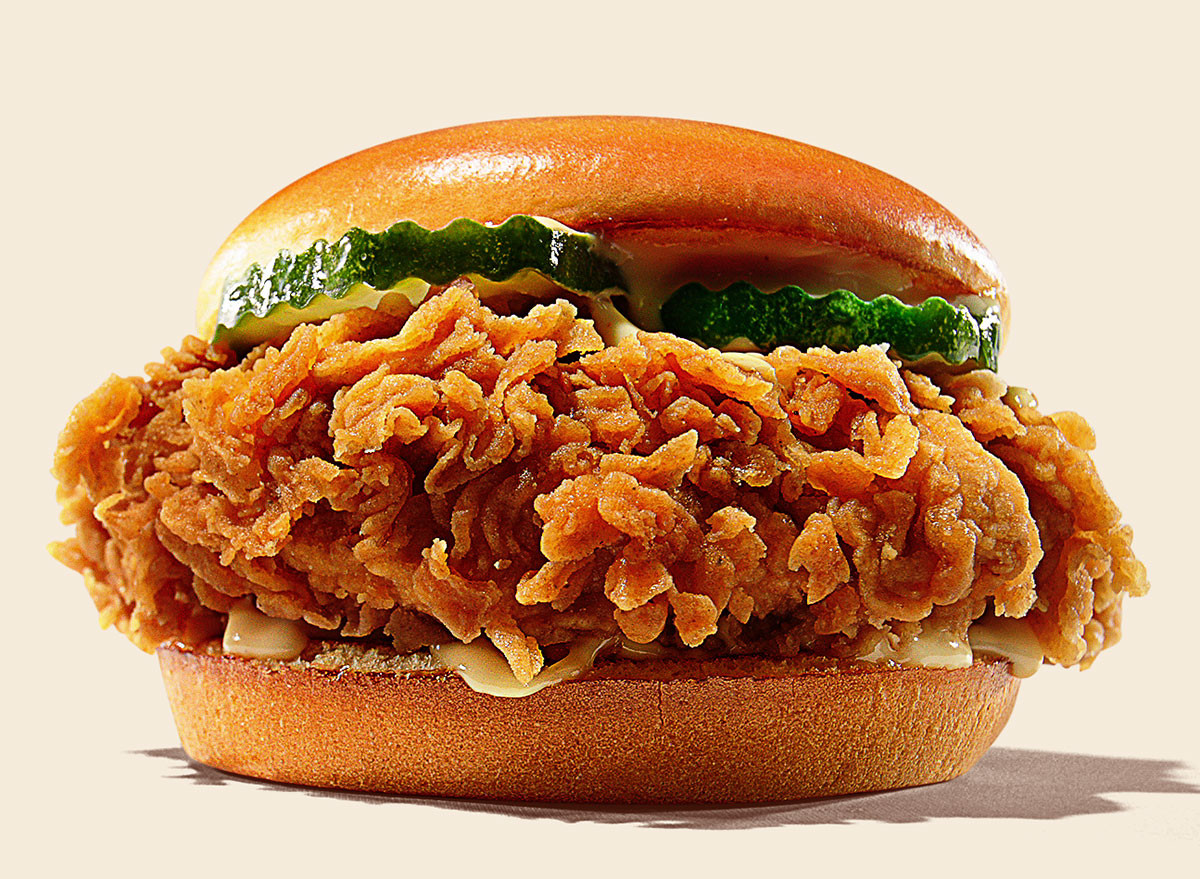 It's the sauce that's the difference-maker according to Marnie Shure, who reviewed the item for the digital food publication The Takeout. She said the sauce was a hot and sweet "curveball" that set this item apart from the competition, but that she wishes it was more evenly distributed on the chicken filet.
"The cinnamon-sugar heat is the differentiator here, and BK should lean on that element as much as possible," she wrote in her review. "Its unique flavor profile didn't even make it into the press release!"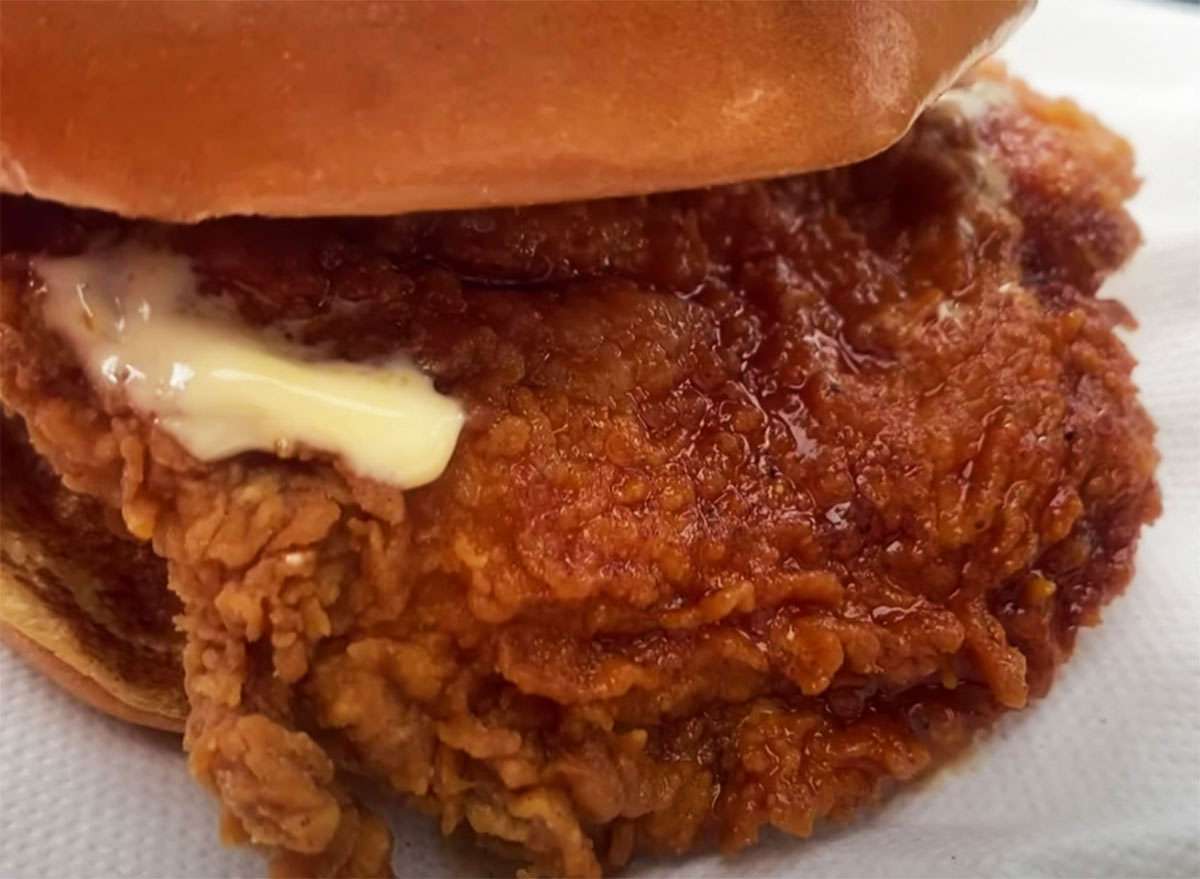 The popular YouTube fast-food reviewer Daym Drops had a poetic take on the flavor of this sandwich.6254a4d1642c605c54bf1cab17d50f1e
"[Your] Spicy Hand-Breaded Sandwich, that's what joy tastes like," he said. "Ain't nothing perfect in this world, but that's near perfection."
However, his one gripe had to do with the pricing of Burger King's sandwich. He noted he paid $5.49 for it, compared to a $3.99 price tag for the famed Chick-fil-A and Popeyes sandwiches.
"If you're looking for the fastest way to lose the chicken sandwich wars, that's where it starts," he noted. "You can't be a burger spot charging over what the chicken spots are charging for their chicken sandwich."
For more, check out the 108 Most Popular Sodas Ranked By How Toxic They Are.
Mura Dominko
Mura is ETNT's Executive Editor, leading the coverage of America's favorite restaurant chains, grocery stores, and viral food moments.
Read more about Mura