5 Major Changes Costco Is Making Right Now
Here's what will look different on your next shopping trip.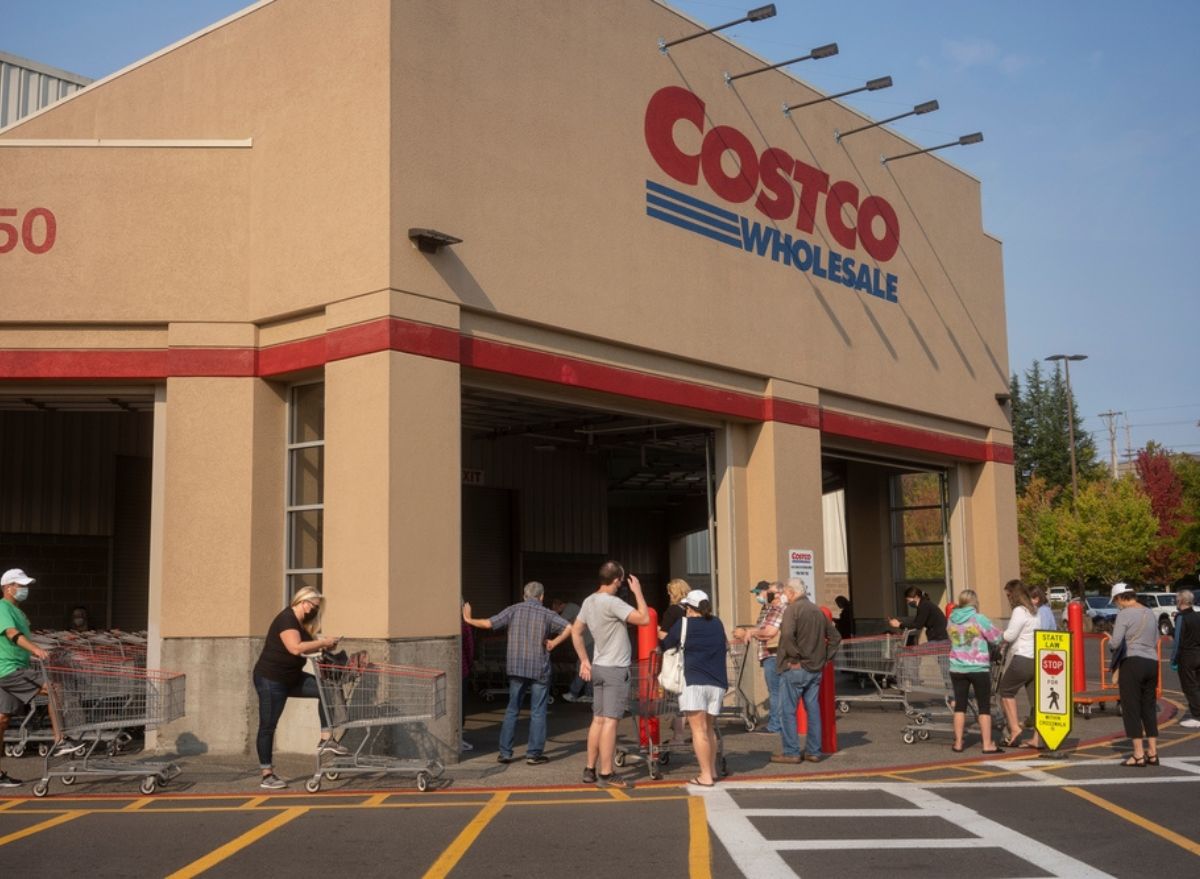 If there's one thing Costo does well, it keeps us on our toes. The wholesale giant seemingly unveils new changes by the day, and whether for better or worse, you can bet that there's never a dull moment when strolling through the bulk paradise. New happenings are no surprise to the seasoned Costco member, but what's being changed could have an effect on your wallet.
Price hikes, new locations, and product launches are just some of what's in store for members. If you want to know what else to prepare for, keep reading to discover what new changes are on the horizon.
New locations coming soon.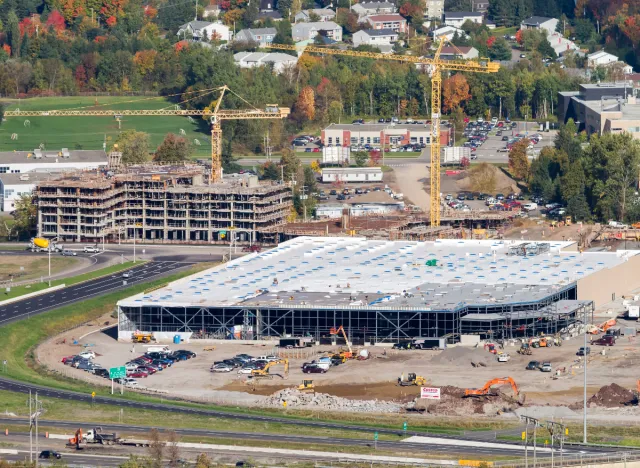 Expansion plans are in full swing as Costco announced new store openings through the end of 2022, and members couldn't be more excited. Starting in August, long-awaited locations are expected to open in Florida, Texas, California, and Wisconsin. Phoenix and Washington State are slated for October launch dates, along with expansion in the South and Midwest in November.
Members who caught wind of the new locations expressed excitement on Reddit, with one member sharing how far they travel to their nearest warehouse. One user wrote, "My parents are super excited about the St Augustine location. They can only go to Costco once a month cause it's so far from Palm Coast, now they can go more often!"
Raising the price on some items.
An uptick in prices await you on your next visit. Costco has no doubt felt the pinch of inflation, product shortages, and recalls. From warehouse brand bakery items to food court favorites, shoppers have noticed price hikes on at least seven items that include the food court's chicken bake that's now sold for $3.99—up from the longstanding $2.99—along with the food court soda that went up by ten cents. Rising bakery item costs affected the Kirkland croissants, Kirkland muffins, danishes, and half-sheet cakes. Even postage stamps have gone up in price, from $0.58 to $0.60 per stamp. Thankfully, there are no plans to raise the price of the iconic hot dog combo!
Massive Candles have Officially Launched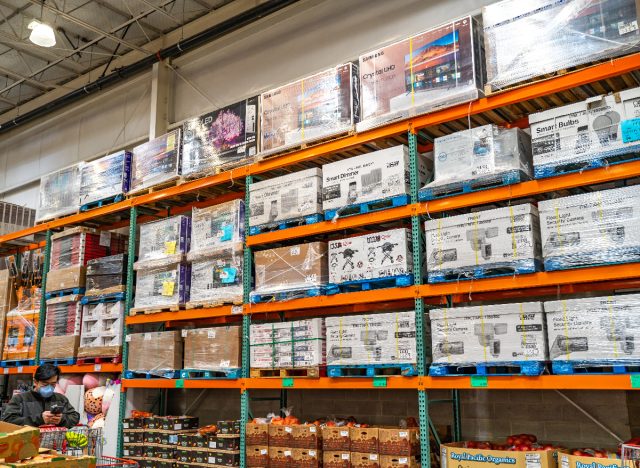 The Fall season will be here before you know it, and with it comes changing leaves, pumpkin spice, and of course, candles! Candle connoisseurs (or those who just want a candlelit dinner) might be able to find these massive 4-wick candles in a warehouse near them for $19.99.
According to the Instagram account @costcobuys, the scents include "Vanilla + Monk Fruit, Blood Orange + Tangerine, and Dahlia + Ivy." While some were eager about the new rollout, others expressed disappointment that the candles didn't quite live up to the hype, as many complained about the lack of fragrance when burned.
Hot Cocoa Bombs Now in Stores
Along with the Fall festivities, the warehouse chain is releasing Halloween-themed hot cocoa bombs, also spotted by @costcobuys that's created quite the buzz on Instagram and amassed thousands of likes.
The spooky confection comes in the shape of an eyeball made of white chocolate. Inside the "eyeball" contains a fun surprise of marshmallows, and the 16-pack is available for $19.99 according to the fan account, though the price may vary depending on the store location. Despite the present summer months, Costco has gotten a head start on the holiday season- much to the delight of members.6254a4d1642c605c54bf1cab17d50f1e
Raspberry Crumble Cookies are Back for the Summer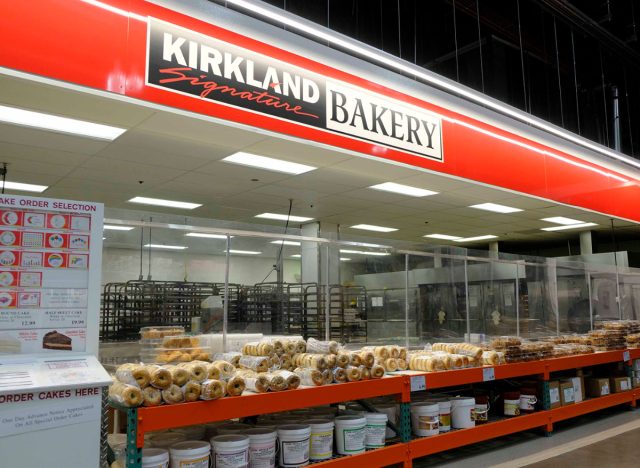 Summer delights continue to remain upon members in the form of Raspberry Crumble Cookies. This seasonal fan favorite bakery item is back for the summertime as it was recently discovered inside a warehouse by @costcobuys.
Described as a butter cookie with raspberry filling and topped with powdered sugar, it received mixed reviews. While many customers adored the cookies themselves, the price attached to them didn't do any favors. A pack of 12 cookies is now $11.99, much to the dismay of members who had grown accustomed to the original ​​$8.99 price tag.
Alex Perry
Alex Perry is a writer with Eat This, Not That! She graduated with a master's degree in broadcast journalism from Northwestern University, where she experienced all the amazing things Chicago has to offer.
Read more about Alex