These are the 7 Cheapest Grocery Items Right Now
Yes, you can still save on your next bill!
Things like eggs, milk, bakery products, and other items are more expensive than ever right now thanks to inflation, the Russian invasion of Ukraine, and ongoing supply chain problems. Add on the rise in gas prices and household spending is all everyone is talking about these days.
Luckily there are some grocery items that are seemingly immune to price hikes at the moment, according to data from the U.S. Bureau of Labor Statistics' Consumer Price Index (CPI). While other items saw double-digit price changes from January through February this year, these dipped below or hovered around zero. Here are several items that are cheaper right now.
Pork Chops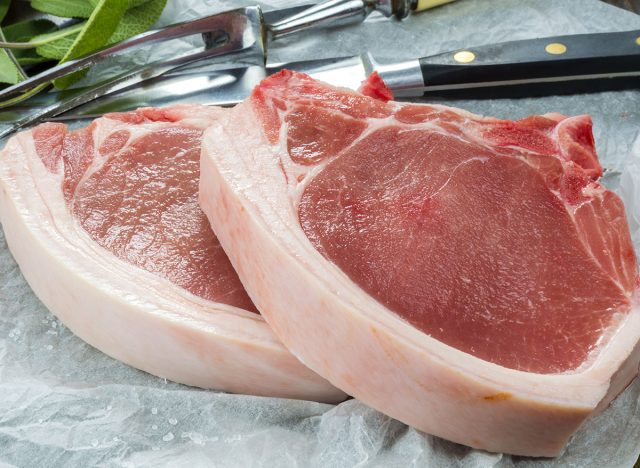 It's been a challenge to get meat for anywhere close to what the cost used to be before the pandemic, but right now pork chops are holding steady prices. From November through January the price index dropped, by 1.1% and 0.7%, and then stayed the same between January and February, according to CIP data.
Should you find some at your local grocery store for cheap, here are 20 recipes for inspiration on delicious ways to cook them.
Fresh Seafood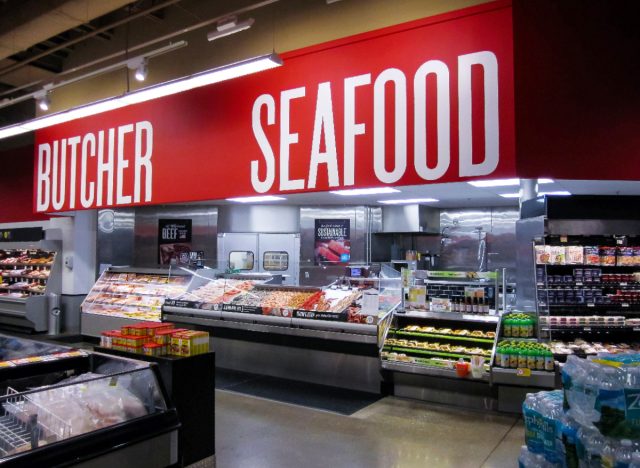 The White House just announced that the U.S. is banning the import of fresh seafood from Russia after the invasion of Ukraine. American fishermen are largely in support of this, but say it may cause prices to go up. For now, though, CPI data shows fresh fish and seafood became cheaper in the first two months of 2022, dropping 0.7%.
Bananas
Some produce items are astronomically more expensive right now, like citrus fruits, which rose in price by 6.8% between January and February. Bananas, on the other hand, saw prices fall by 0.1% during that time. It's a small decline, but with inflation high, every little bit of savings counts.
Lettuce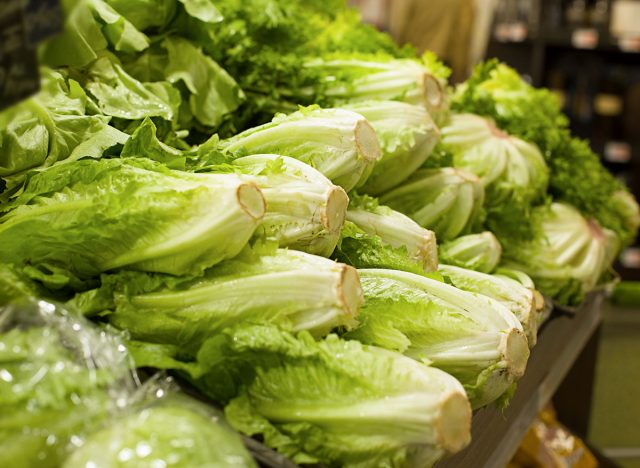 Another cheaper item in the fresh produce section is lettuce. CPI data shows its price has been declining for months. Between November and December 2021 it dropped 0.2%, from December to January 1.3%, and from January to February another 0.3%.6254a4d1642c605c54bf1cab17d50f1e
Dried beans, peas, and lentils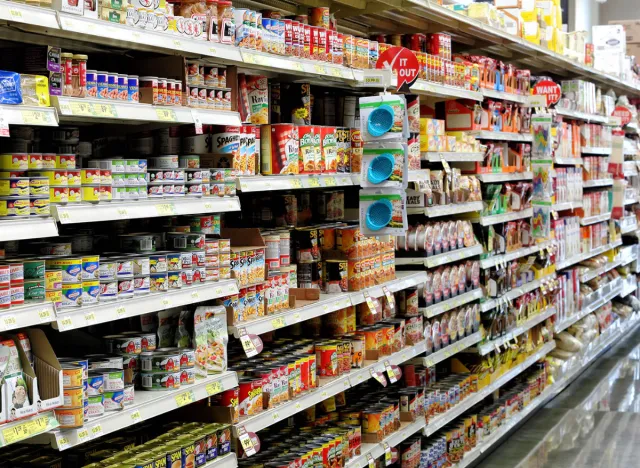 Some canned items, like fruits, fell in the first two months of the year but saw such high price increases in the months before that making the decrease not as significant as the price drops of others. The seasonally-adjusted price change for dried beans, peas, and lentils went up only 0.5% recently, making the fiber-rich and plant-based protein options a decently cheap buy.
For more info, here's Grocery Shoppers Say These 5 Items Are Cheaper Than Meat Right Now.
Salt and other seasonings
You may have to pay more to get food at the grocery store, but you won't have to cough up more to season it. CPI data shows that the cost of salt and other seasonings and spices is down 0.3% since the beginning of 2022. In the two months before the cost fell 0.1% and 0.7%.
Condiments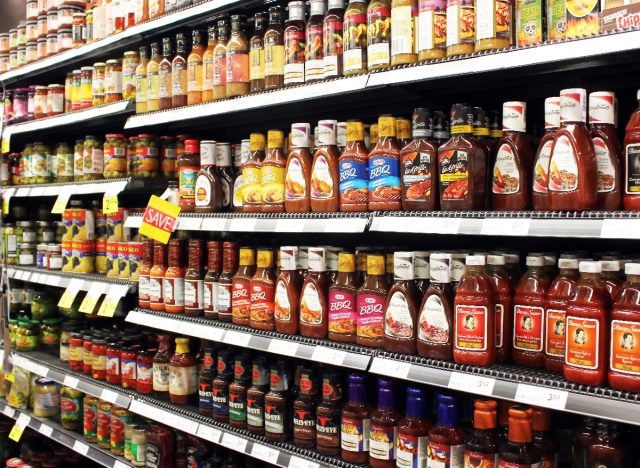 Another cheap option to add flavor—condiments (excluding olives, pickles, relishes, sauces, and gravies). The cost of these went down 0.8% from January through February.
Even though other favorites are costing more right now, there are some ways to save on your next grocery run. Here are some helpful tips.
Amanda McDonald
Amanda has a master's degree in journalism from Northwestern University and a bachelor's degree in digital journalism from Loyola University Chicago.
Read more about Amanda