Chick-fil-A's Signature Sandwich May Be Getting Smaller, Customers Say
Users on Reddit suspect everything from supply chain issues to a simple faux pas could be to blame.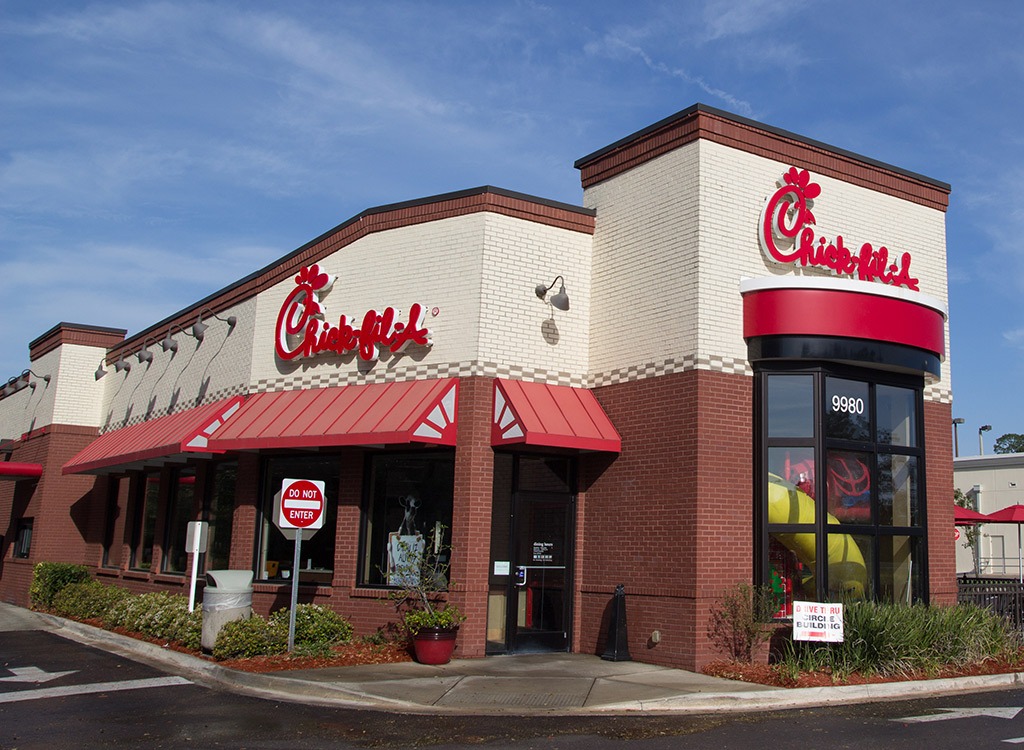 If Chick-fil-A wants to retain its crown as America's favorite fast-food chain, it should probably stop ruffling the feathers of its loyal fans.
Recently, the chicken chain was the subject of debate amongst customers who were arguing that its food quality and consistency vary wildly from location to location. Users on Reddit were claiming the brand's quality is a "gamble" and even more of an underlying issue than at other fast-food chains.
And now, Chick-fil-A finds itself in the center of yet another Reddit kerfuffle, in which one loyal customer is claiming that the size of the chicken sandwiches at their nearest location seems to have diminished. Specifically, the chicken has become more akin to the size of the breakfast chicken ("thin, flat, and very much different from the regular," the Reddit user describes) instead of the usual big and thick filets.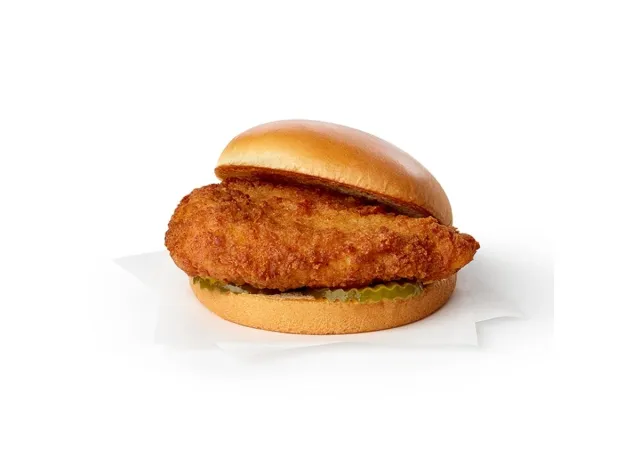 Related: 8 Worst Fast-Food Burgers to Stay Away From Right Now
"The prices went up (inflation) and chicken got smaller," claims the Reddit user, who wonders if COVID-related supply chain issues might be the cause. "The double whammy is kinda disappointing."
A restaurant manager chimes in to say that no official size changes have been made, and suspects that the smaller sandwich was likely a slip of quality control. "If your product is small, it is because the supplier let it slip and your local CFA used it anyway."
According to Chick-fil-A Inc., nothing has changed about the size of the chicken sandwiches, suggesting these are one-off instances and oversights at specific locations.6254a4d1642c605c54bf1cab17d50f1e
Still, this hasn't stopped Reddit users and Chick-fil-A diehards from dissecting the issue. One user suggests that "whoever is preparing the chicken at the store you go to isn't filleting the chicken properly which can make the filers appear much smaller." Another user suspects rising costs. "I noticed too, it's not supply [sic] it's inflation."
In an unexpected plot twist, another user notices that, while the regular filets don't seem to be getting smaller at their local Chick-fil-A, the breakfast filets actually appear to be growing larger.
At the end of the day (or the end of the breakfast rush), Chick-fil-A loyalists just want the good, old-fashioned sandwich they know and love. Here's hoping that whatever the potential snafus are—a possible hiccup in quality control, inflation, or simply a filleting faux pas—the chain levels off into a sense of consistency for customers.
For more of the latest fast-food news, check out Burger King May Have Secretly Discontinued These Items.
Matt Kirouac
Matt Kirouac is a travel and food writer and culinary school graduate, with a passion for national parks, all things Disney, and road trip restaurants.
Read more about Matt