Christie Brinkley Beams In New Beach Pics—Here's How She Stays Fit
The blonde bombshell looks as healthy and fit as ever.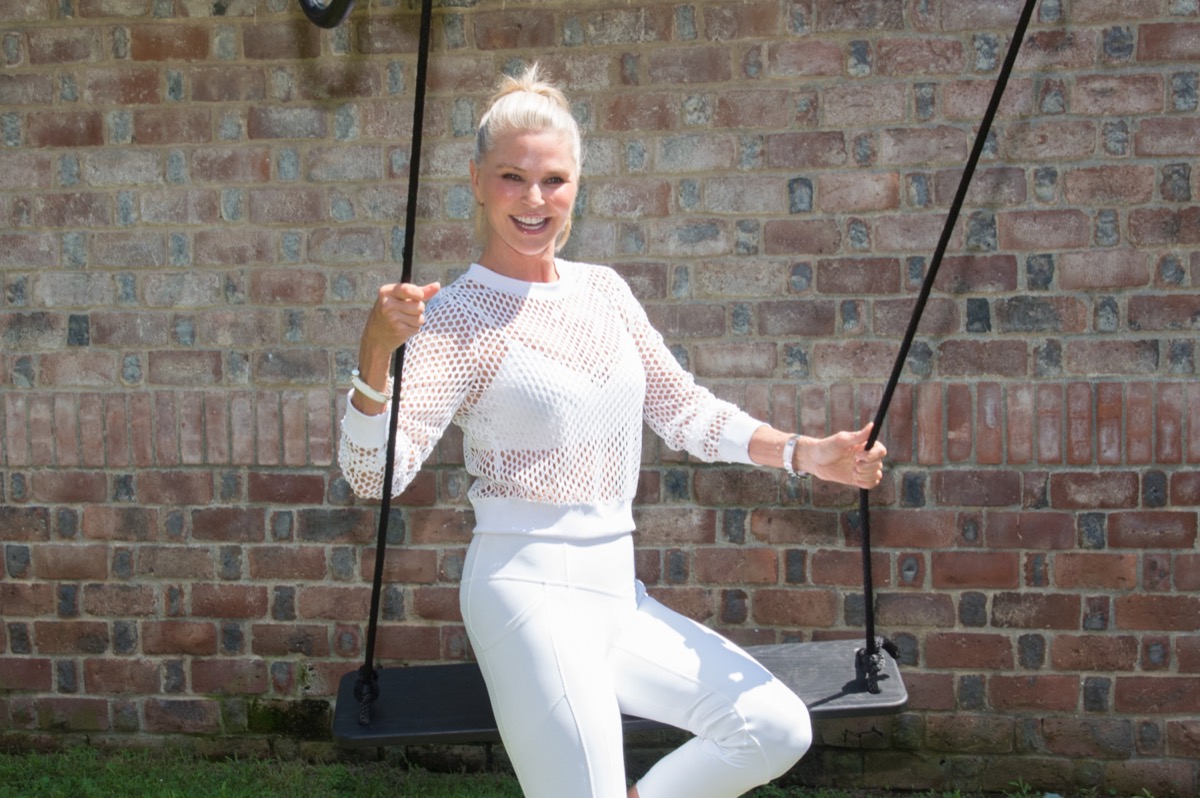 Christie Brinkley has been in the spotlight for the better part of 50 years, as an actress, model, muse, and mom. Now, at age 67, the star is making her wellbeing a top priority. In a new series of beach photos, the supermodel looks as fit and fabulous as ever.
Read onto see Brinkley's stunning new look and discover her healthy living secrets. And for more celebrity transformations, check out Megan Thee Stallion Shows Off Weight Loss in New Before & After Photo.
She makes exercise a family affair.
In a photo posted to her Instagram account on April 20, Brinkley revealed her toned legs during a kayak trip with her family.
Brinkley has been vocal about her love of all things active in the past. "Some of the things I like to do include kayaking, stand up paddleboarding, sometimes surfing, sometimes rafting, running on the beach, and walking down the beach waving my arms," she told Shape. In fact, the supermodel has said that she'd rather stay on her feet all day. "Sitting still is enemy. Holding still is rust," she told Forbes.
For more celebrity health and fitness news delivered to your inbox, sign up for our newsletter!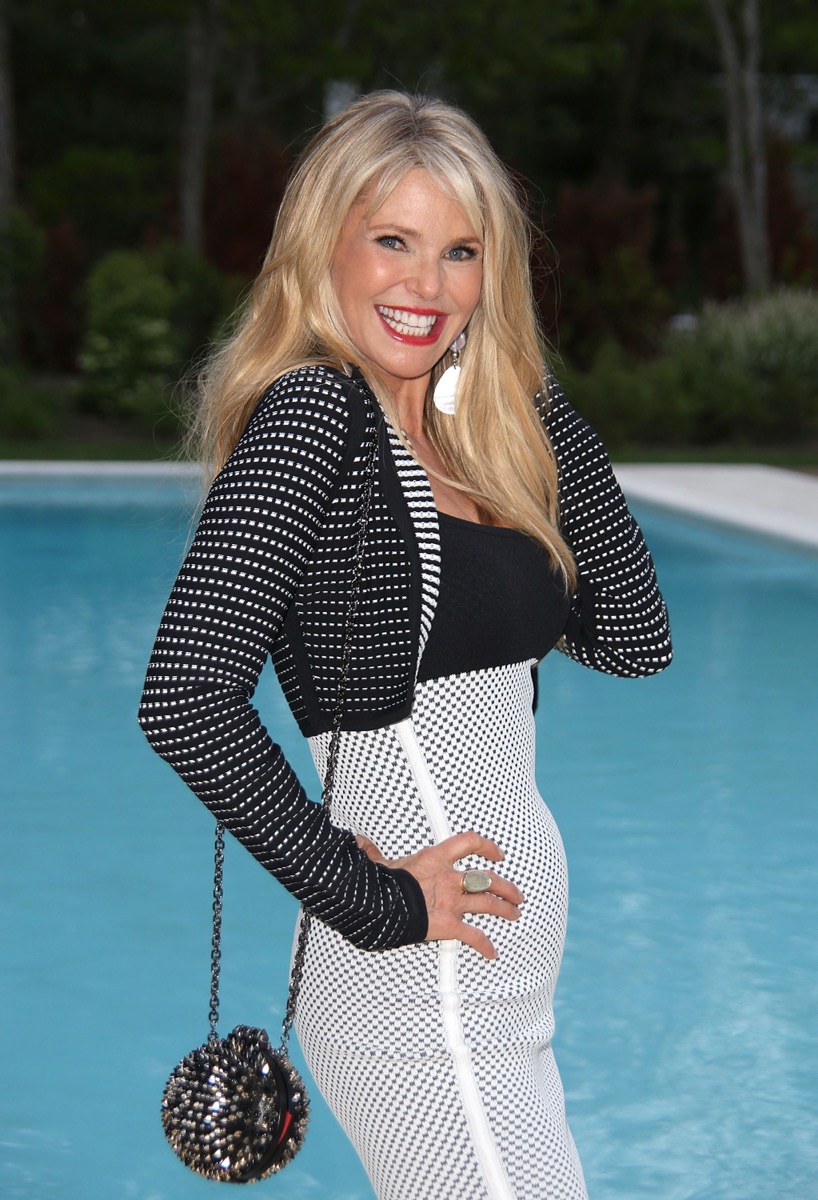 Kayaking isn't the only exercise Brinkley enjoys in the great outdoors. On April 7, 2020, the model and Total Gym spokesperson revealed that she likes taking her exercise equipment outside on her New York property so she can get some sunlight and fresh air as she works out.6254a4d1642c605c54bf1cab17d50f1e
"I know If I don't get the exercise I need, I really feel it! My body just instantly rusts! Gotta grease the joints ..so in order to avoid having to have the couch surgically removed from my derrière ?, I decided to drag my Total Gym out into the sunshine to get both vit D and some much needed exercise," she explained.
She added, "I am definitely full of gratitude for each and every day blessed with health."
She starts her day with lemon water.
Instead of reaching for the coffee first thing in the morning, Brinkley perks up with a cup of warm water with lemon.
"Some days I alter it, and I get fancy and I put a little bit of manuka honey on the rim of the glass, turn it upside down, and dump it in red cayenne pepper," she told The Cut, admitting she'd picked up the habit after seeing it on Instagram.
For more insight into how celebs shape up, check out Bachelorette Star Andi Dorfman Reveals Exact Workout and Diet in New Bikini Pics.
She makes allowances for her favorite foods.
The one thing that's not on the menu for Brinkley? Deprivation. While she's admitted in the past to following a largely vegetarian diet and eating relatively small amounts of animal-based proteins, she says she still allows herself to indulge.
"I call myself a flexible vegan because, you know, Italy exists. Mozzarella and pasta exist," she told The Cut. "In France, I may have to have a piece of Camembert."
She ends her day with wine.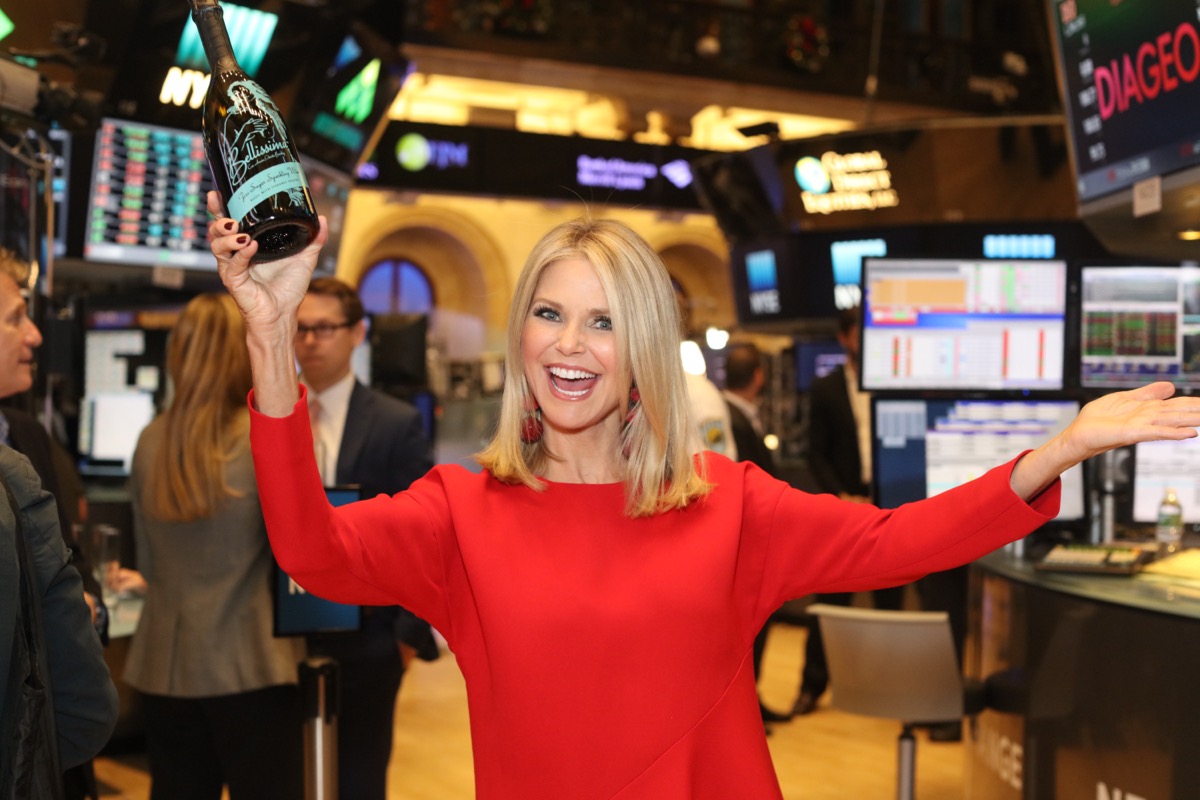 To wind down at the end of the day, Brinkley enjoys some wine.
"I like a glass of red wine with dinner because it doesn't interfere with my sleep," she explained to Harper's Bazaar. However, even though the star makes sure she doesn't limit her sleep, she admits that she keeps her periods of rest short and sweet.
"If I go to sleep at midnight and wake up at 5:30 or 6:00 that's fine—I'm good," she revealed to The Healthy.
If you want to know how famous folks stay healthy, check out Heidi Klum Just Revealed Her Exact Weekend Meals to Stay Fit.
Sarah Crow
Sarah Crow is a senior editor at Eat This, Not That!, where she focuses on celebrity news and health coverage.
Read more about Sarah