Coca-Cola Is Launching This for the First Time in Half a Decade
A source says this comes amid "flat or declining sales" and "multiple underperforming brands."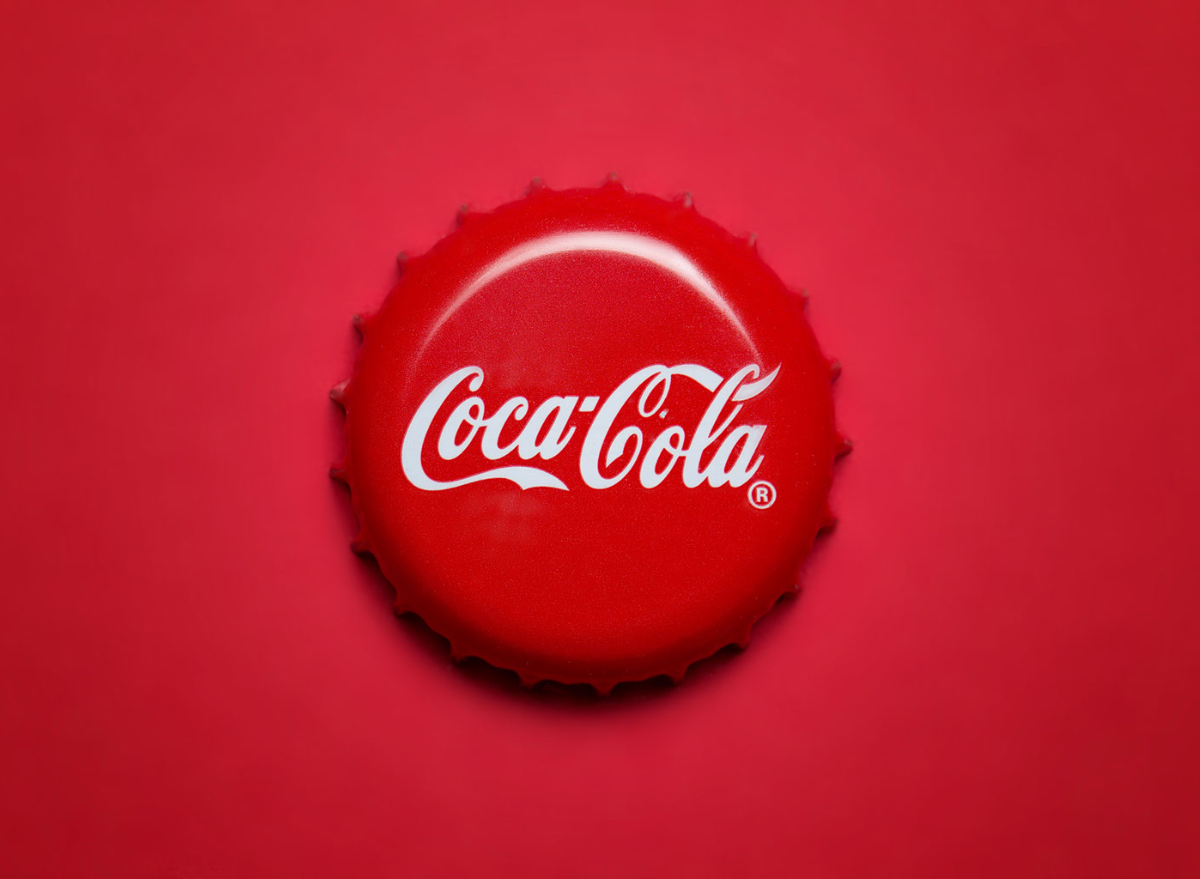 It's no secret that given the health risks of soda, even diet soda, most of us are buying less of it than in decades past. To keep up with society's changing perceptions, the Coca-Cola Company has worked to shape-shift, rebrand, and release "better-for-you" products. Now, as some global food and beverage brands are being forced to find new ways to connect with more health-conscious consumers, Coke is taking a fresh approach on something major.
Keep reading to find out what the soft drink giant is launching for the first time in five years, plus some recent challenges that brought them to this.
Also, don't miss Gordon Ramsay Shares His 4 Weight Loss Secrets That Helped Him Shed 50 Pounds.
Coke is re-branding for the first time since 2016.
Adweek recently reported that Coca-Cola is launching a new brand campaign. The change will come with a new, wrap-curved logo that design pros say will "hug" the drink package, as well as a new ad campaign and updated tagline, "Real Magic."
This replaces Coke's previous slogan, 2016's "Taste the Feeling."
Sign up for the Eat This, Not That! newsletter for food news delivered daily.
Coke has been "shedding multiple underperforming brands."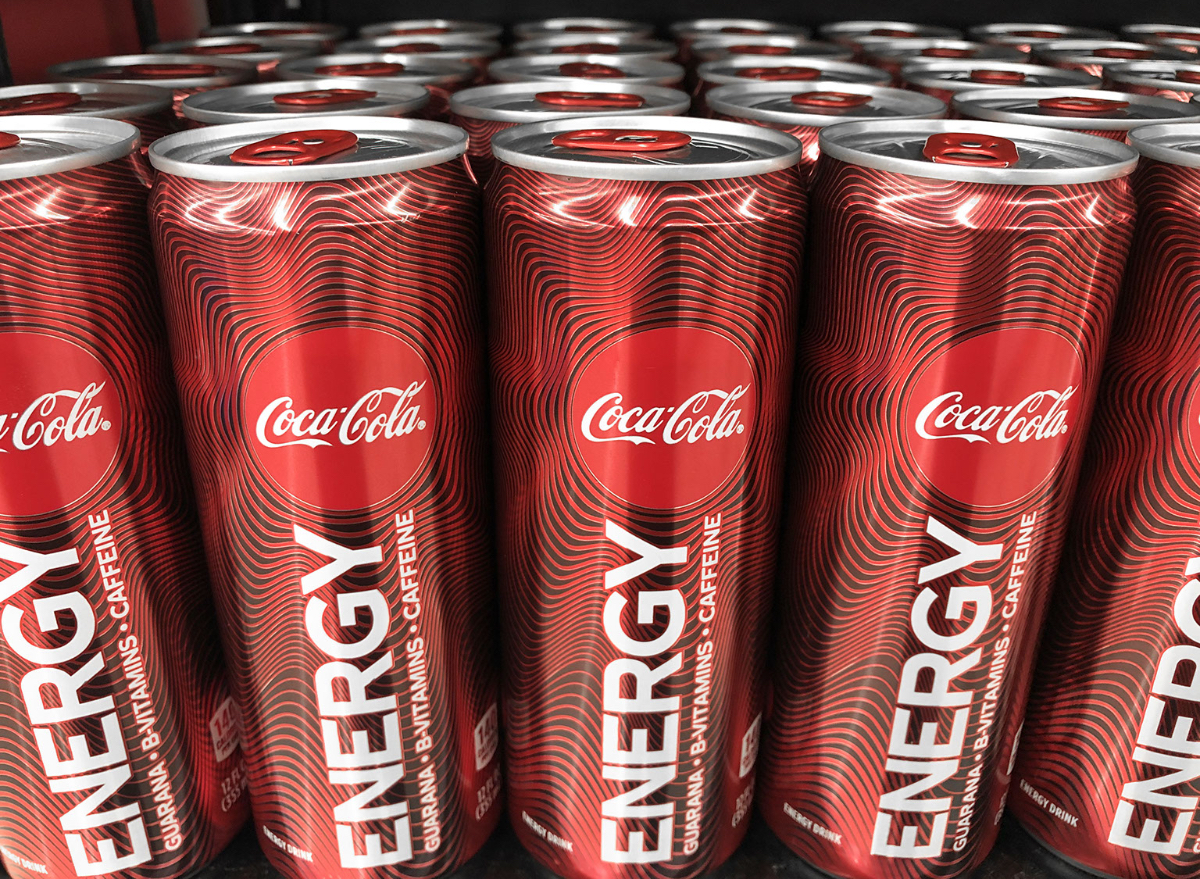 Adweek noted that this transformation comes amid a 22% decline in Classic Coke sales last decade, along with spiraling sales for longstanding brands like Tab.6254a4d1642c605c54bf1cab17d50f1e
In response to this, Coke has been shutting down brands that aren't soaring. One example occurred earlier this year, when the Coca-Cola Company announced the discontinuation of Coke Energy.
Plus, rumors of "sabotaging" their smaller beverage brands.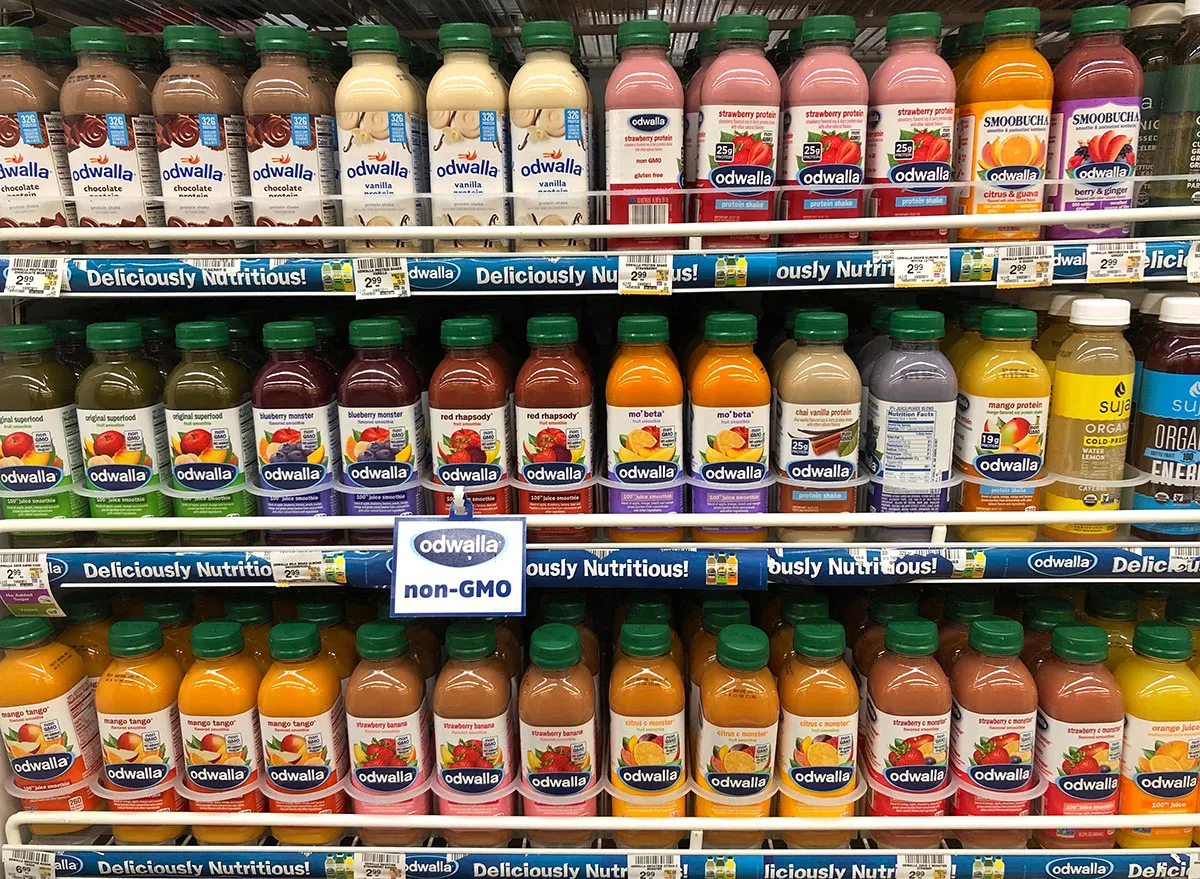 As consumer tastes have shifted toward more all-natural drinks (like seltzer water) the past few years, indeed Coke has had to make other aggressive changes to its product offerings—often in the face of criticism.
Read more on this in Coca-Cola Sabotaged Dozens of Its Small Brands, New Report Claims.
There's also the "Coke is woke" controversy.
This year, some critics have suggested that Coke's gone too liberal. In some parts of the U.S., municipalities have even gone so far as doing away with Coca-Cola vending machines.
Coca-Cola's "Real Magic" campaign stands up to all this.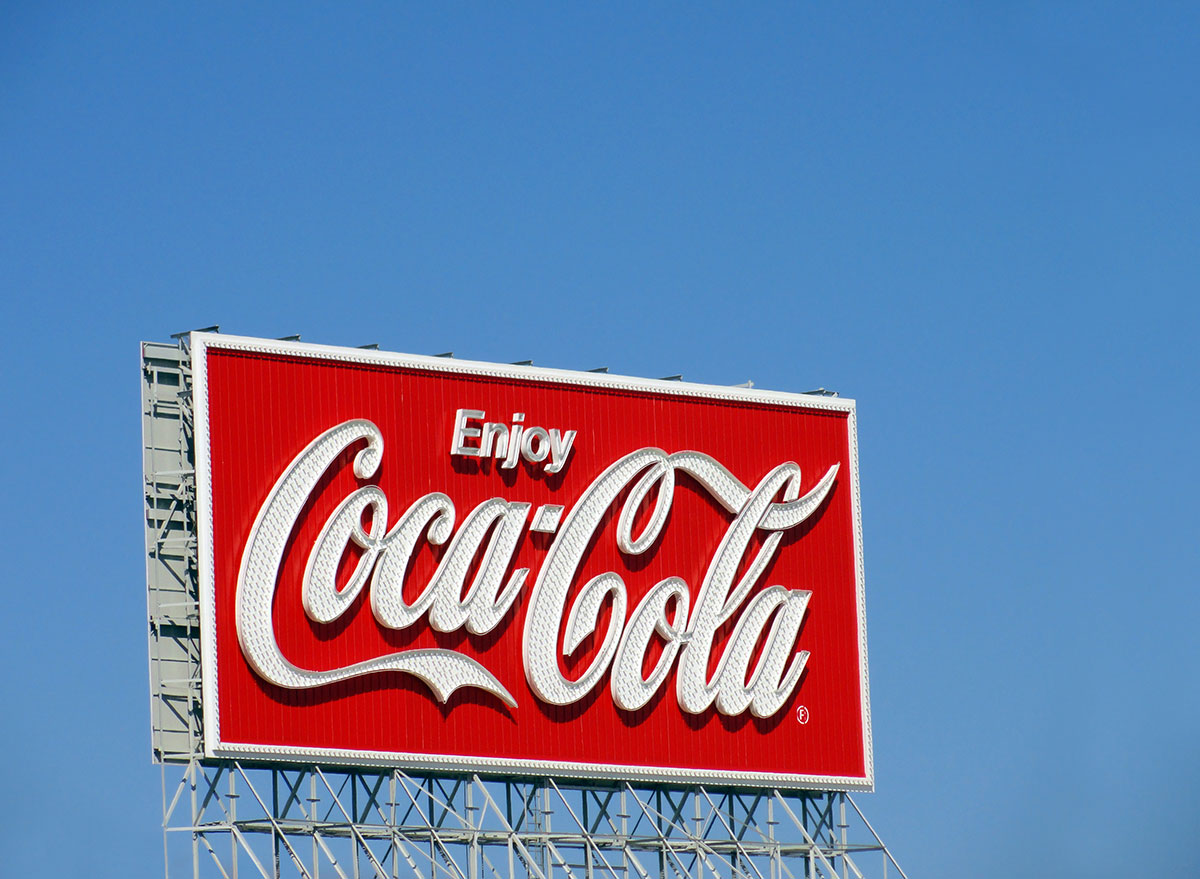 Adweek quotes Manuel Arroyo, Coca-Cola's chief marketing officer, who said in a statement: "Coca-Cola is a brand defined by dichotomies: humble but iconic, authentic yet secret, real yet magical."
Arroyo added: "The 'Real Magic' philosophy is rooted in the belief that dichotomies can make the world a more interesting place—a world of extraordinary people, unexpected opportunities and wonderful moments.
"Through the 'Real Magic' platform, we ultimately want to engage . . . a community that demands something different than what they may have come to expect from Coca-Cola," Arroyo said.
RELATED: Price Hikes Are Making This Grocery Store Food Soar In Popularity
Coke is about staying fresh.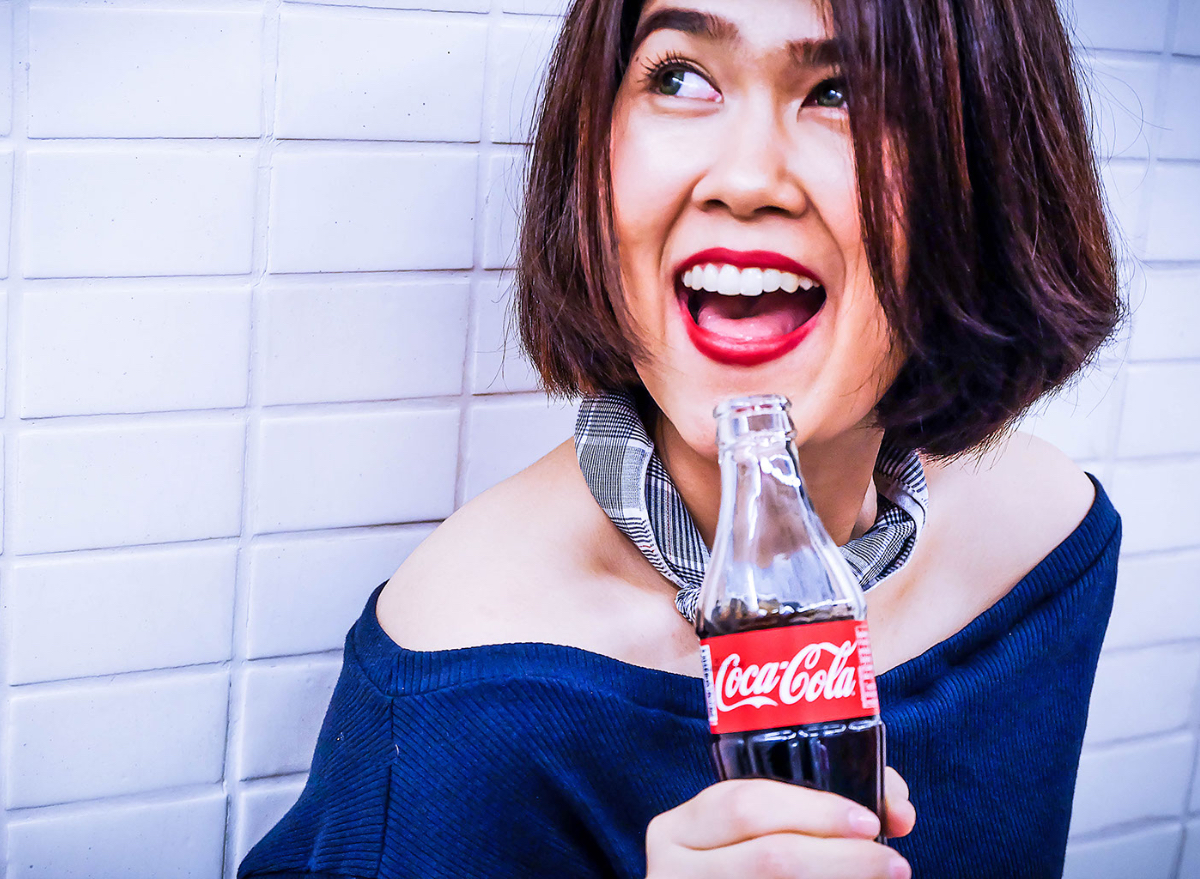 If there's one thing that arguably hasn't changed about Coca-Cola, it's their focus on turning with the times.
The "Real Magic" campaign aims to drive this home, according to what Kaumil Gajrawala, a beverage analyst at Credit Suisse, told Adweek. "They know the bulk of younger consumers drink a mix of things, and they want to make sure they're the company that owns the brands these consumers are going to choose," Gajrawala said. "Coke still has the ability to innovate, market and distribute perhaps better than most other companies."
For more of the latest food news, keep reading:
Krissy Gasbarre
Krissy is a senior news editor at Eat This, Not That!, managing morning and weekend news related to nutrition, wellness, restaurants and groceries (with a focus on beverages), and more.
Read more about Krissy