Gordon Ramsay Shares 4 Easy Tips for a Next-Level Weekend Breakfast
The 16 Michelin star winner's secrets for delectable eggs, oatmeal, and an insane breakfast sandwich.
How does a Hollywood chef do breakfast at home? Turns out, an unforgettable morning meal is totally within reach if you just know a few simple maneuvers. For his new climate awareness campaign with Tide, celeb chef Gordon Ramsay gets personal in an exclusive interview to reveal exactly how he approaches a few current-classic breakfast dishes when he's home with his family.
As part of the new #TurnToCold collab with Tide, Gordon Ramsay is recommending that Americans should start washing our clothes in cold water. "I'm partnering with Tide to help keep my chef whites and my clothes at home as clean and crisp as possible," Ramsay tells Eat This, Not That! "When I saw how Tide was able to deliver a superior clean even in cold water, I was convinced. I am now committed to washing in cold—when washing on cold with Tide, you use 90% less energy and, in the U.S., it saves you up to $150 in energy bills a year, while extending the life of your clothes."
While we're talking life around the house, let's dish on something fun: Like, what might Gordon Ramsay cook for breakfast when he's home on the weekends? Here's how this world-famous restaurateur pulls off a few beloved breakfast dishes for his wife, Tana, and their five kids. (Also, read up on how he's maintained 50 pounds of weight loss in Gordon Ramsay Shares His 4 Weight Loss Secrets That Helped Him Shed 50 Pounds.)
Gordon Ramsay's favorite way to make eggs: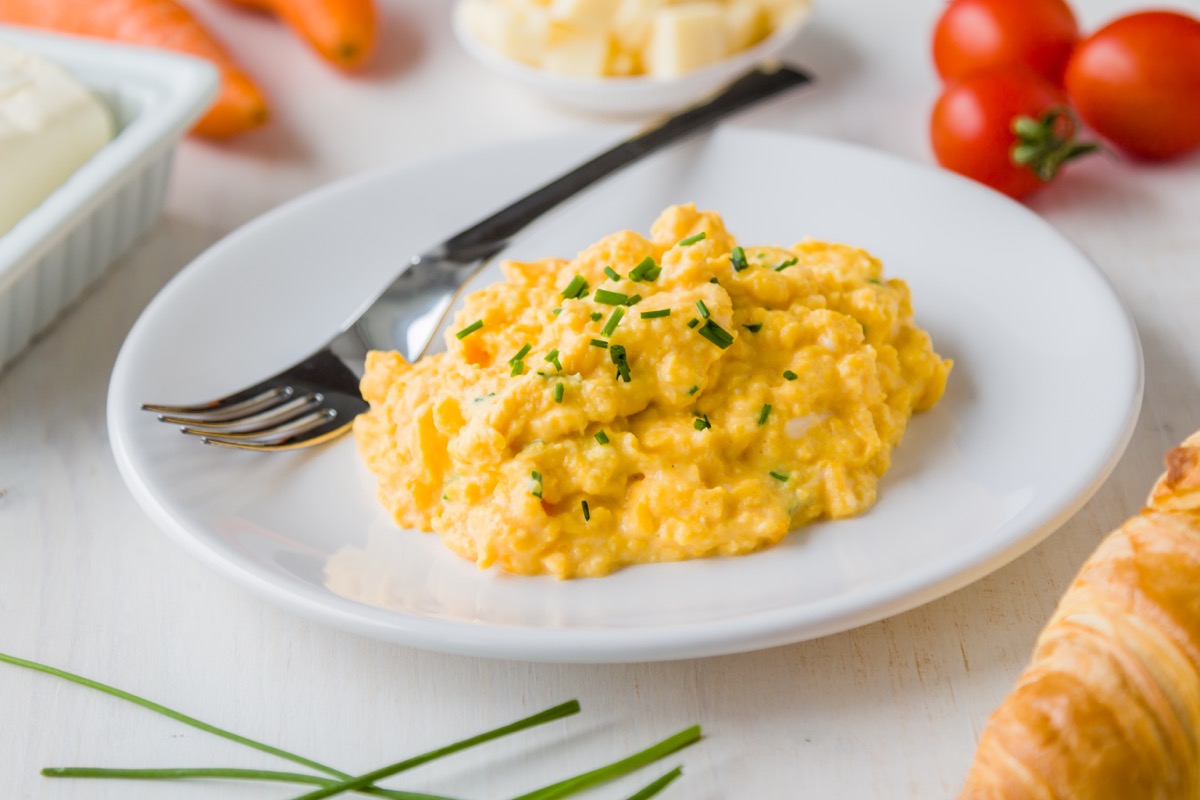 "Scrambled!" he says. "Scrambled eggs, when done right, are perfect, elegant, and delicious. But they're also not easy! Trust me, I've had my fair share of dodgy scrambled eggs."
The chef's favorite scrambled egg-making hack…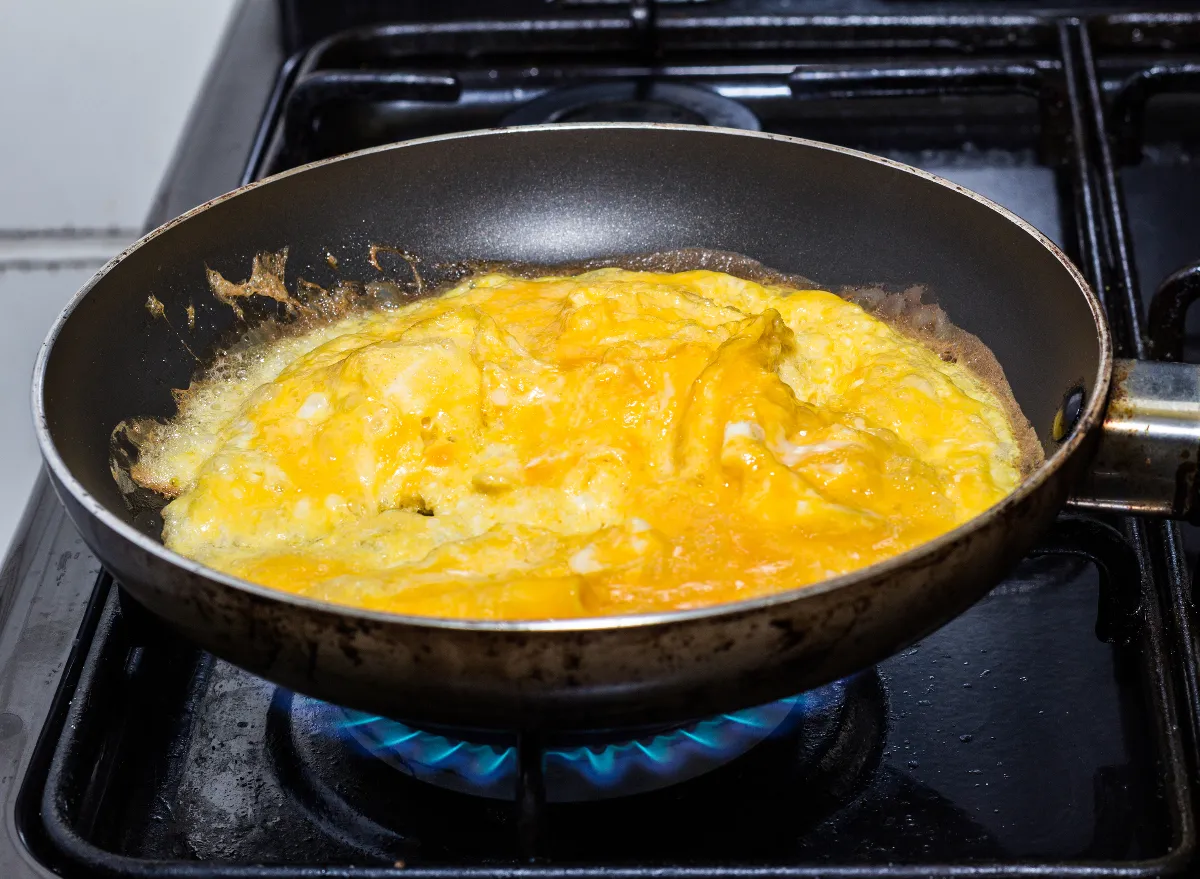 "When you're making scrambled eggs," Ramsay advises, "always remember to take them on and off the heat while you whisk. It allows the eggs to not overcook and gives you that fluffy, delicious texture."
Gordon Ramsay's ultimate breakfast sandwich: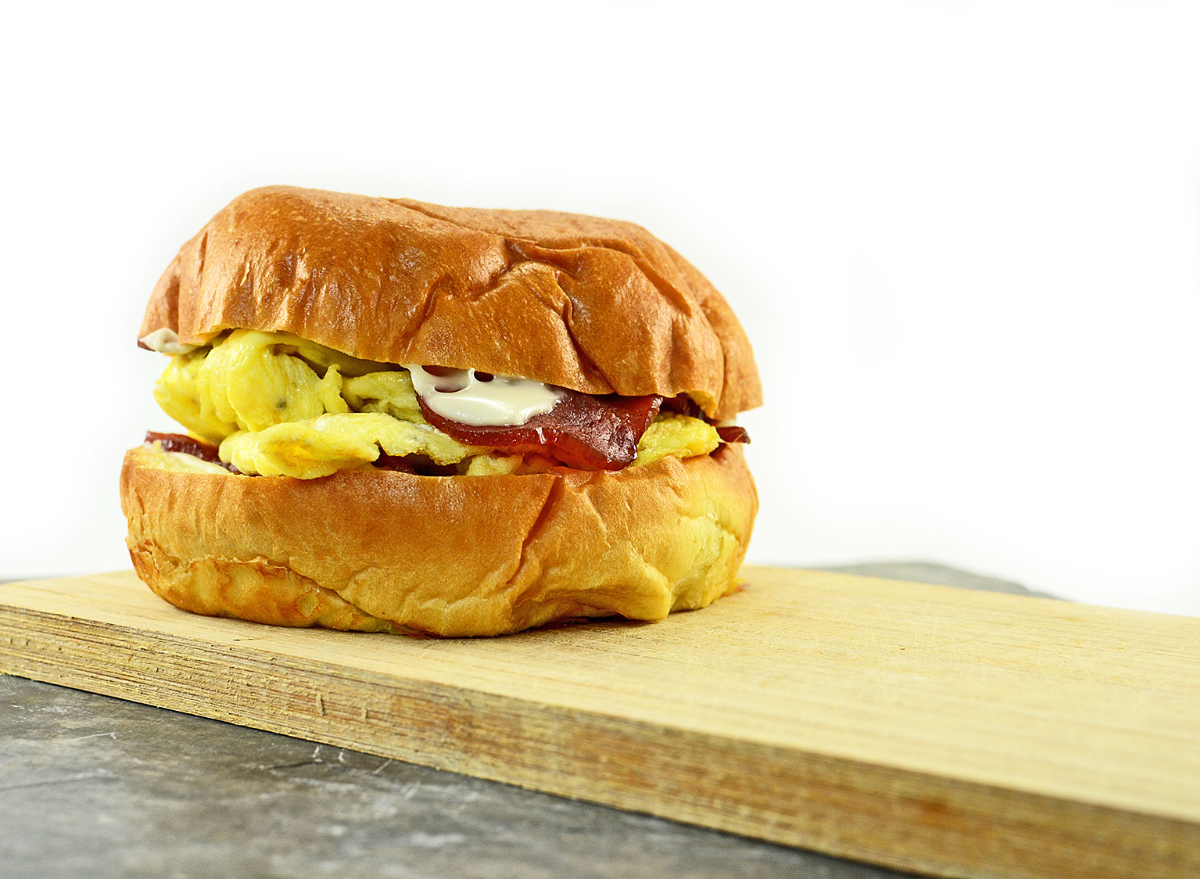 "I made an incredible breakfast sandwich with my friend Zedd in my kitchen complete with a brioche bun, eggs, goat cheese, cheddar cheese, and some incredible thick-cut bacon," Ramsay tells us, adding that there's no limit to the creativity you can stack onto your bread. "There are so many things I'd want to put in it based on where I am in the world," he said.6254a4d1642c605c54bf1cab17d50f1e
To go a little healthier, how does Gordon Ramsay make oatmeal?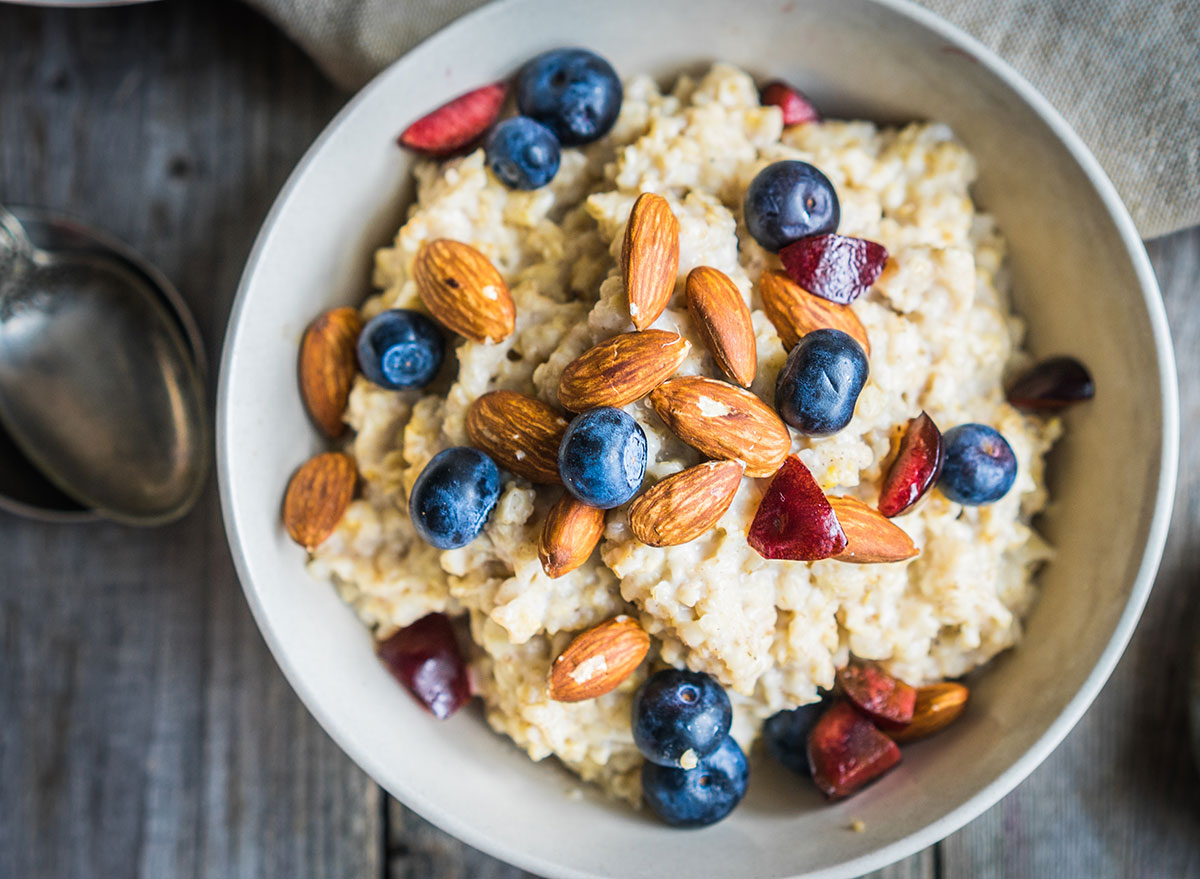 "I'd do 50/50 rolled and steel-cut boiled with water and milk for creamier oats. You cook until tender and finish to desired consistency with milk.
"Then my favorite part is how you can make it your own by seasoning it with your choice of vanilla bean, cinnamon, cardamom, and/or nutmeg. Serve it with nuts, granola, or fresh berries, and you have the ultimate oatmeal!"
Does Gordon Ramsay prefer coffee, or tea?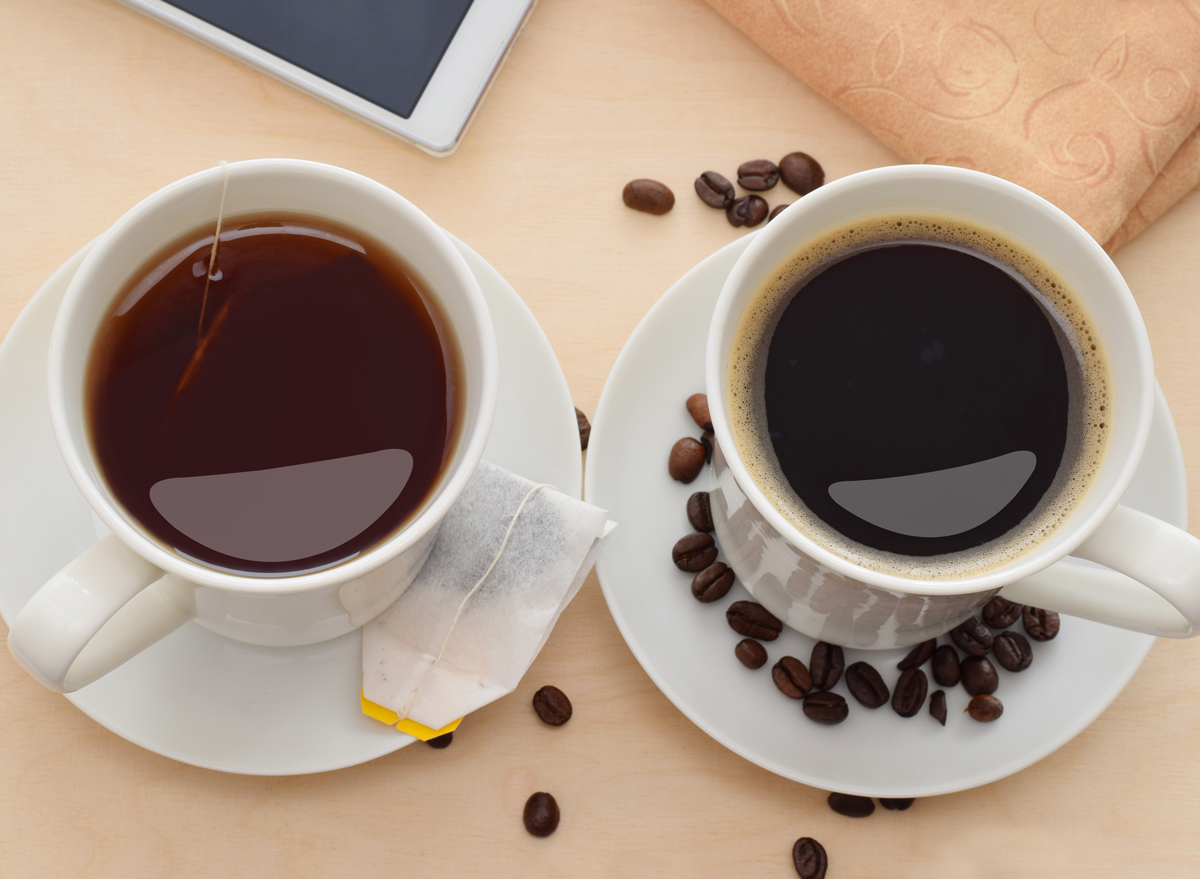 "I drink both!" he reveals. "Coffee in the morning with some oat milk and then when I need a pick me up in the afternoon, I tend to go with tea with a splash of milk."
Why oat milk? As Ramsay told us: "I found that cutting dairy out . . . made me feel more energized in my mornings, which is when I always workout."
Speaking of inspiring celebrity gym routines, check out Adele Finally Reveals Her 4 Weight Loss Secrets for Shedding 100 Pounds.
Get more of the latest food and wellness news here:
One Major Effect Coffee Has on Your Liver, New Study Says
Krissy Gasbarre
Krissy is a senior news editor at Eat This, Not That!, managing morning and weekend news related to nutrition, wellness, restaurants and groceries (with a focus on beverages), and more.
Read more about Krissy