Priceless Chef Tricks Every Home Cook Can Perfect
Celebrated chefs and culinary pros share their kitchen secrets.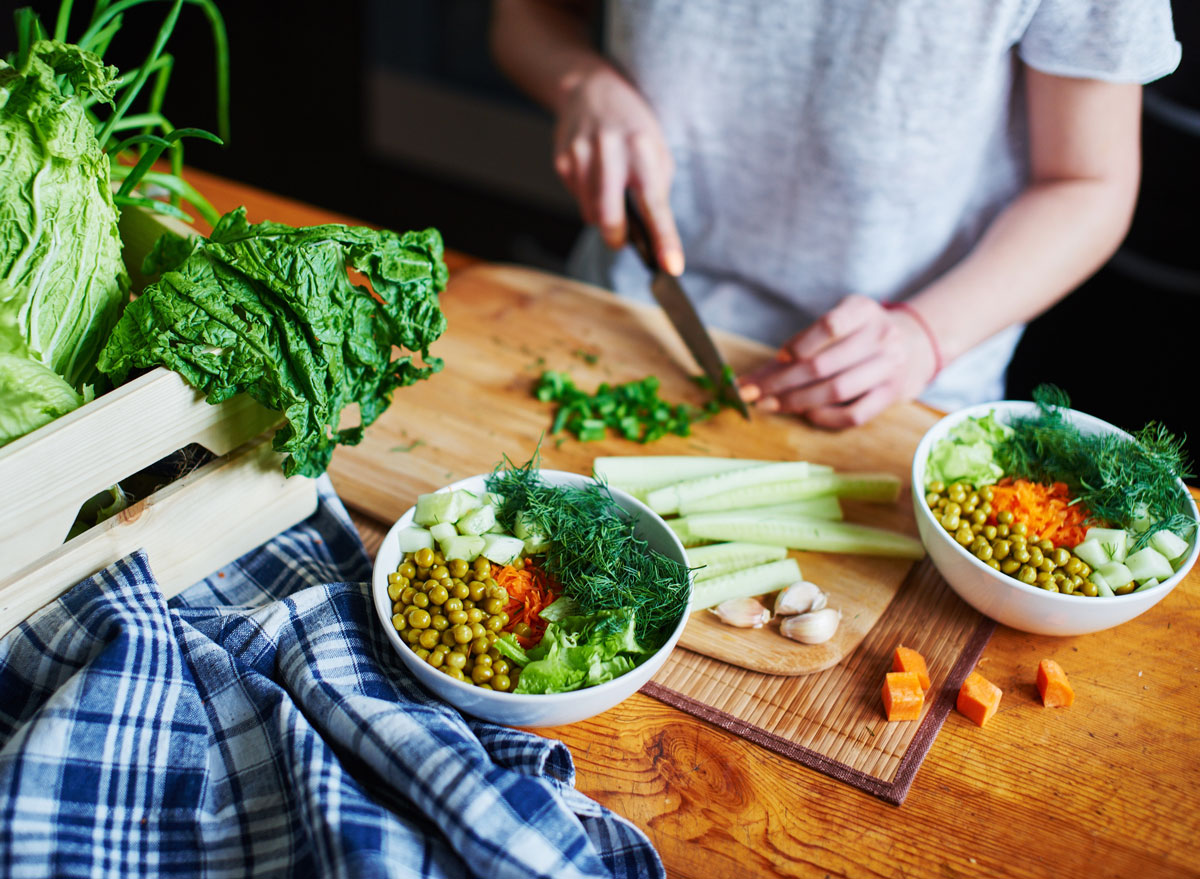 Have you spent years trying to perfect what should be a simple recipe, only to have it repeatedly fall flat? That seems to be the case for many home cooks with items like pizza dough, sweet potato fries, and other culinary basics. But we all know that once you figure out that go-to hack, there's likely no going back. Thankfully, there are dozens of professional chefs and food bloggers who have eagerly revealed their tried-and-true kitchen tips.
Here, we've rounded up chef-approved cooking and kitchen tricks, from ingenious ideas to help you perfect classics like grilled cheese and scrambled eggs to simple solutions for saving and preparing vegetables. So go ahead and try your hand at these (you can thank the pros later). To learn how to perfect some of your favorite at-home dishes, read on.
And for more, check out these 15 Classic American Desserts That Deserve a Comeback.
Crispy bacon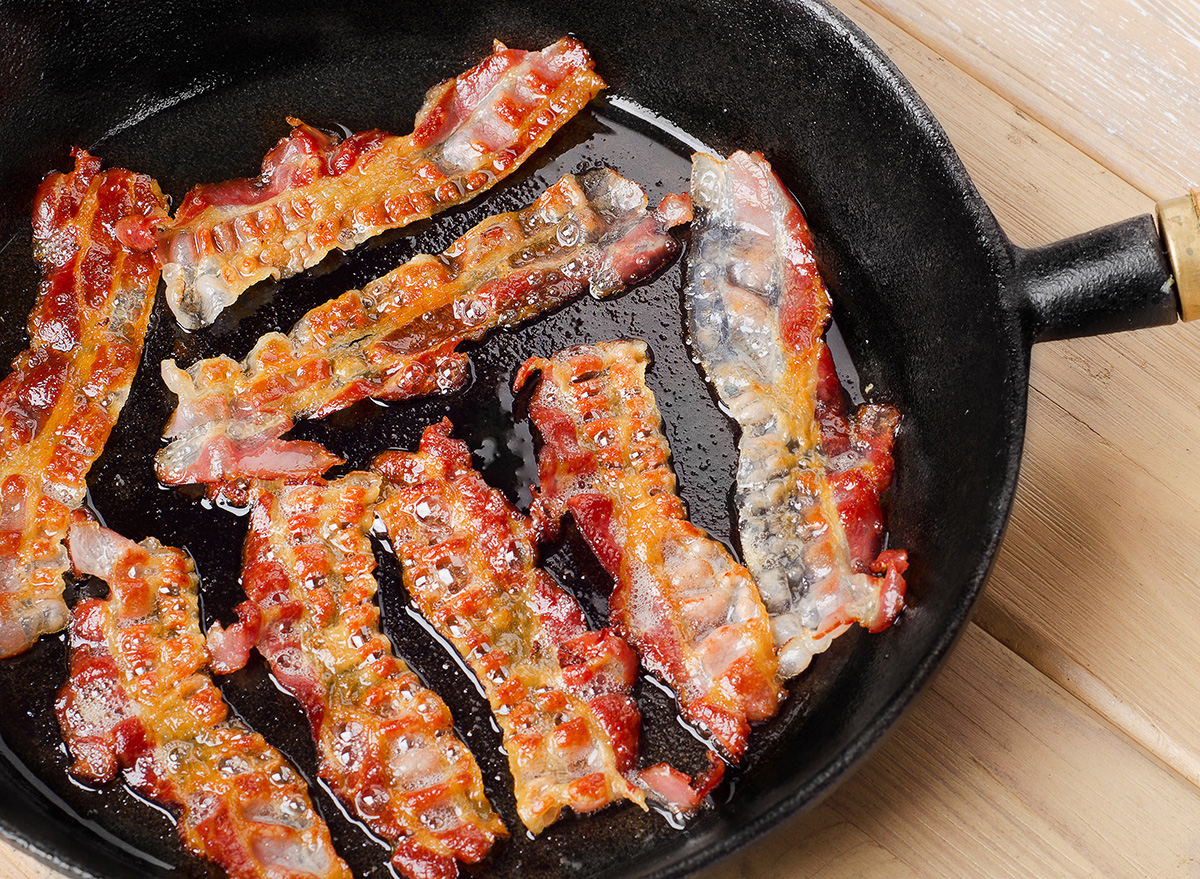 Food Network chef Alex Guarnaschelli's bacon recipe only includes three simple ingredients (brown sugar, pepper, and the bacon itself), plus using two baking sheets to help it cook evenly. Less really does prove to be more with this perfectly sweet, oven-baked candied variation.
And for more ways to up. your bacon game, don't miss these 20 Things You Should Never Do When Cooking Bacon.
Fluffy scrambled eggs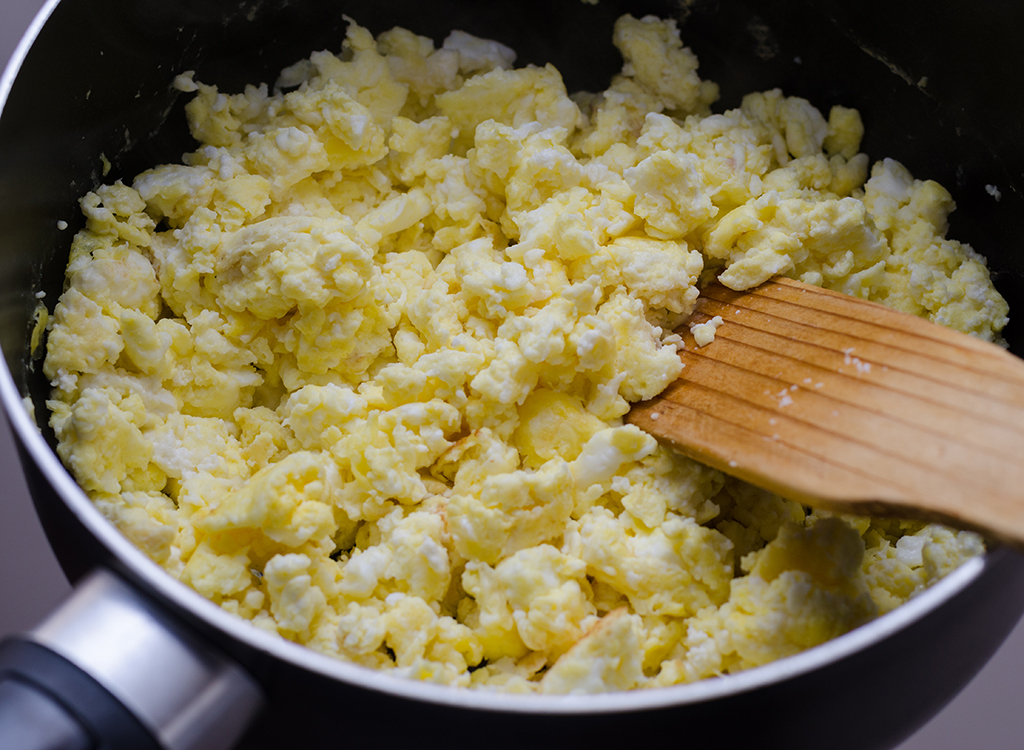 Alton Brown's signature scrambled eggs have two key components: whisking them with whole milk before cooking and serving them on a warm plate. And for the best-ever scrambled eggs, try whipping them to get an even lighter texture.
Crispy Brussels sprouts
According to Plated's chef Giuseppe, the key to achieving the perfect level of crispiness when oven-roasting Brussels sprouts is to set the temperature to at least 425 degrees Fahrenheit and to make sure they're well coated (not just drizzled) in olive oil.6254a4d1642c605c54bf1cab17d50f1e
Looking for more ways to cook this veggie? Try this Brussels Sprouts Garnished With Bacon and Almonds Recipe.
Grilled cheese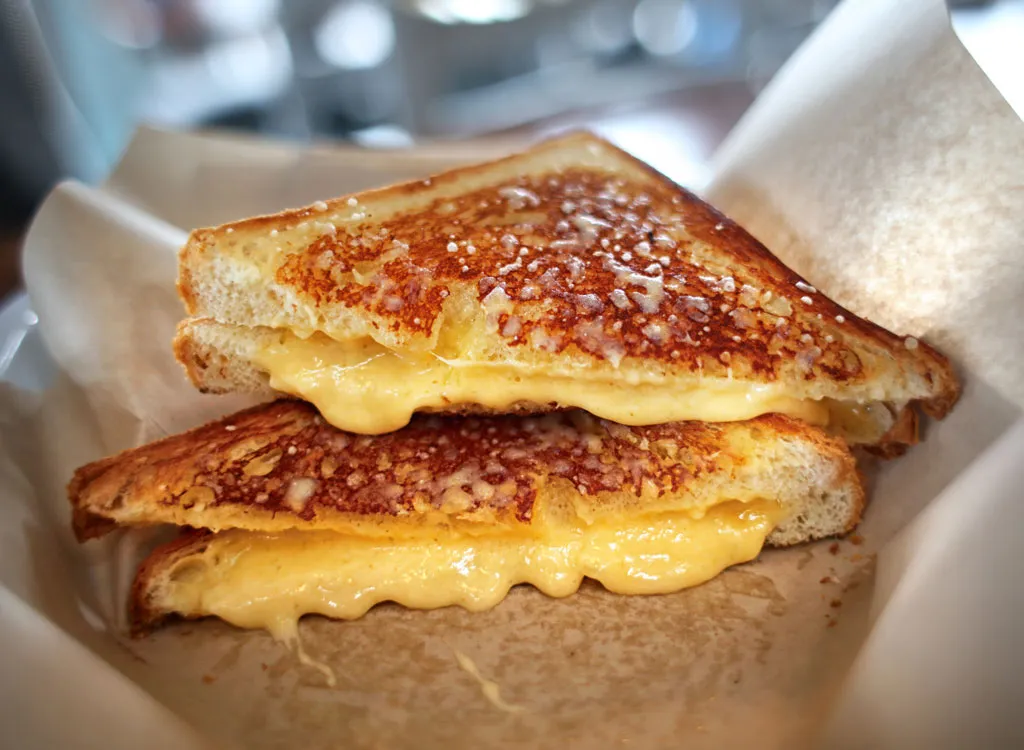 The Pioneer Woman Ree Drummond's top trick to making a supremely crispy grilled cheese sandwich is an easy one: Simply cook it on a cast-iron skillet.
And if you love cooking, sign up for our newsletter to get daily recipes and food news in your inbox!
Poached eggs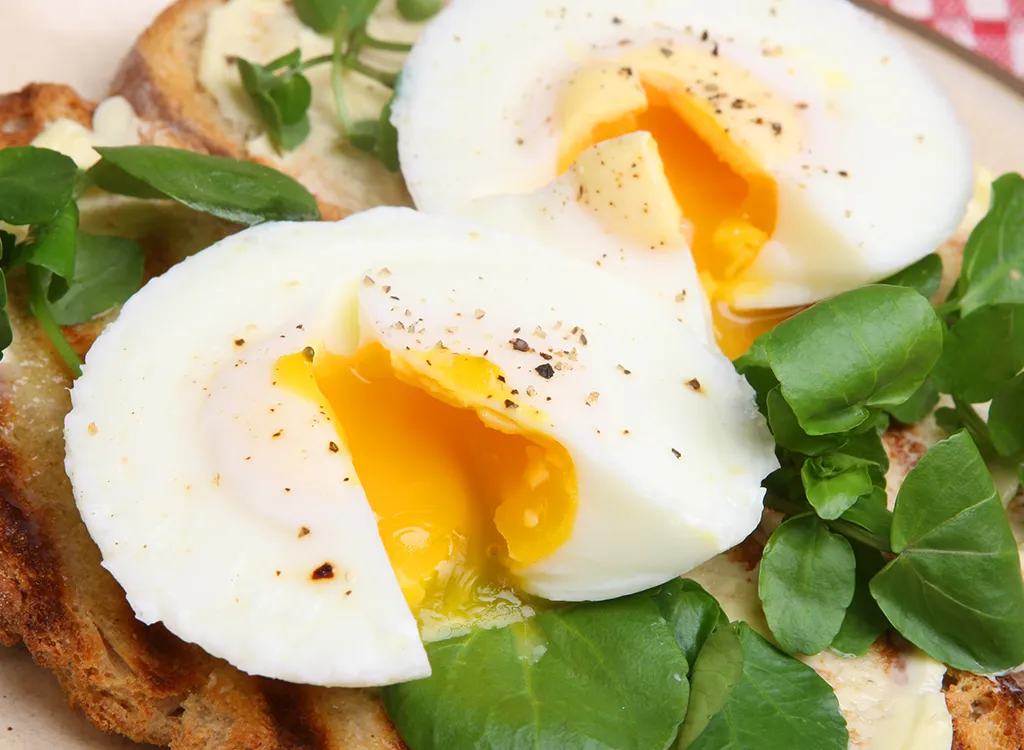 For perfectly poached eggs, executive chef Eric Damidot of the Hyatt Regency New Orleans told Stylecaster that he adds equal parts water and white vinegar to the pot and brings it to a boil before cracking and adding the eggs.
And for more eggs-cellent tips, here's How to Cook the Perfect Eggs for Every Cooking Method.
Restaurant-quality pasta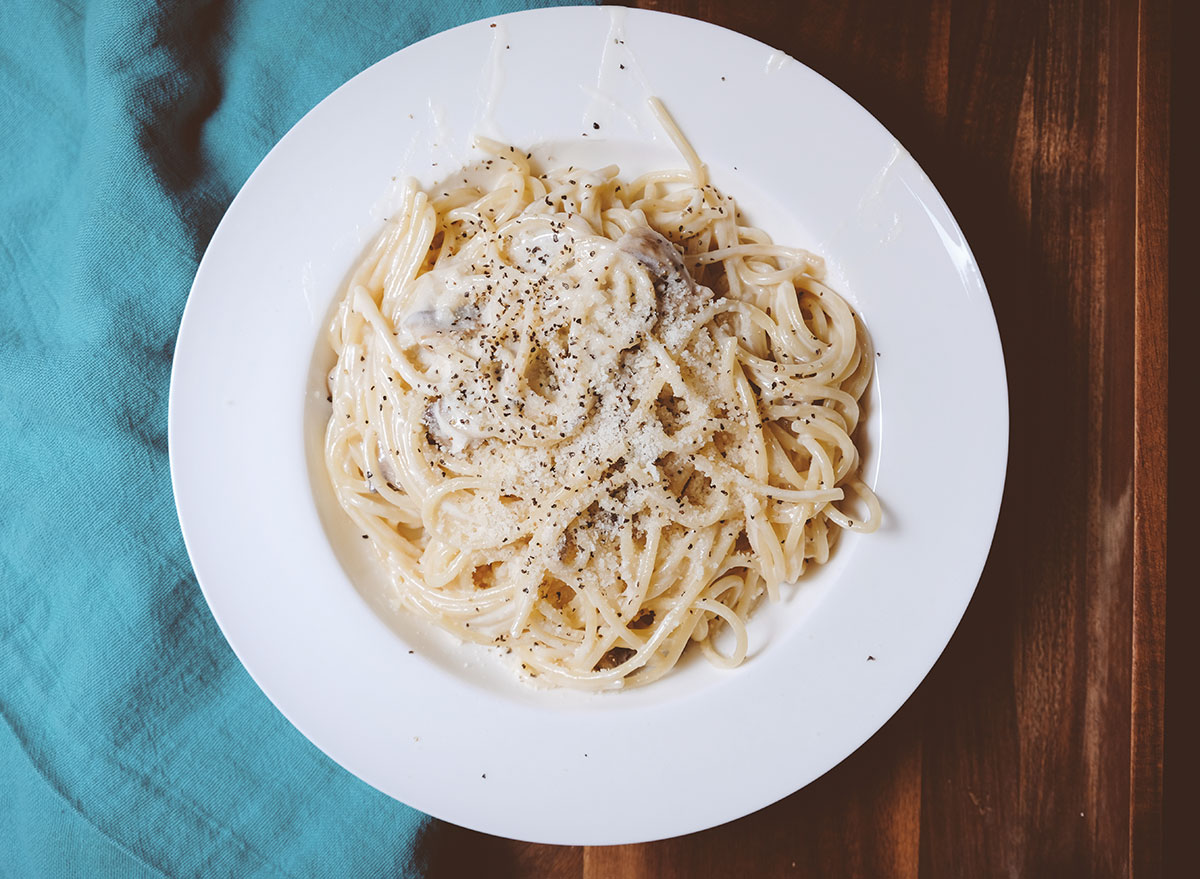 Top Chef winner and Spiaggia executive chef Joe Flamm has three key tips for cooking better pasta. Make sure you're using good-quality pasta, be mindful of how much salt you add to the water, and only cook it halfway in the pot with boiling water and then halfway in the pot with your sauce. And don't ever skip salting your pasta water—it makes all the difference.
Baked potatoes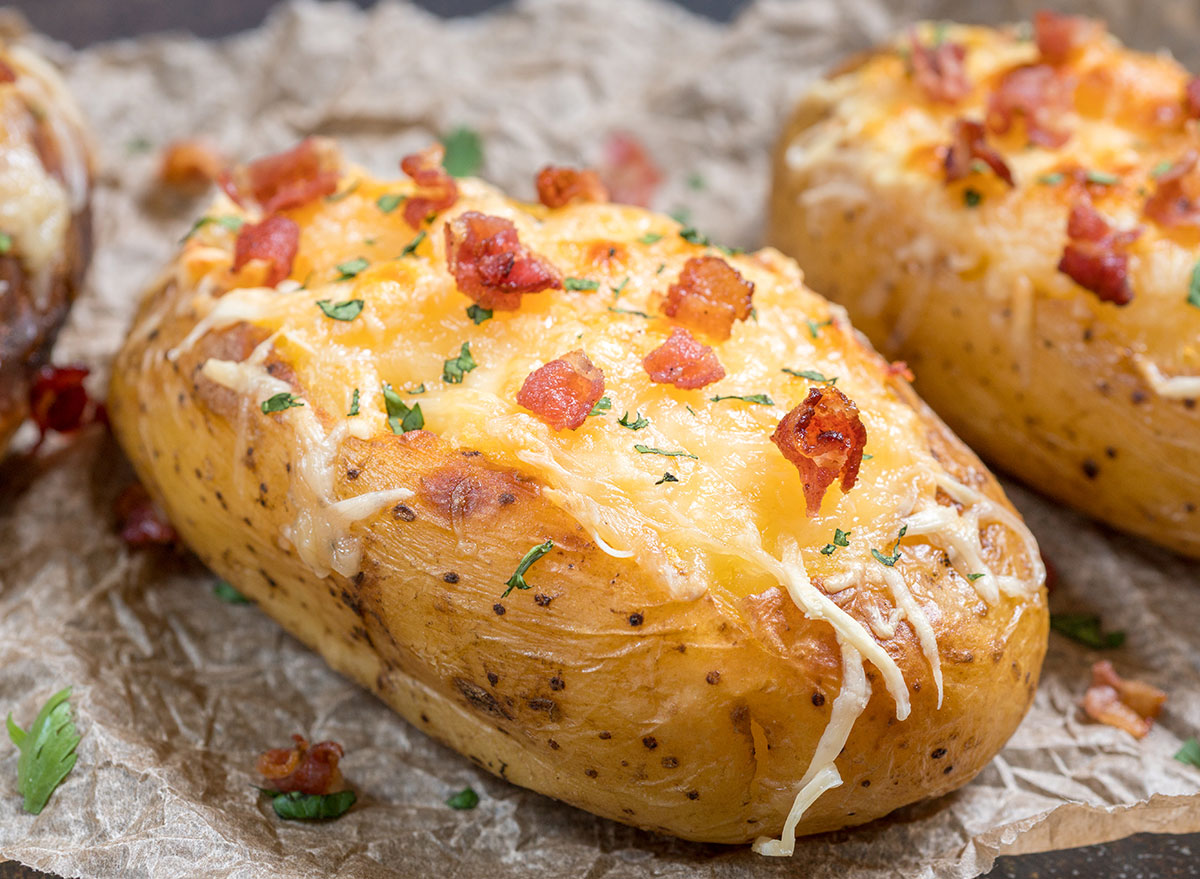 To ensure your baked potato comes out extra fluffy on the inside, chef Molly Stevens of Stonewall Kitchen recommends piercing the outside with a fork before wrapping it in foil to bake in the oven.
Need more inspiration about how to use those spuds? Check out these 13 Creative Ways to Use Potatoes.
Pan-fried burgers
One of Bobby Flay's many tips for making the ultimate burger includes frying it on the stovetop in a cast-iron skillet with canola oil.
Fluffy pancakes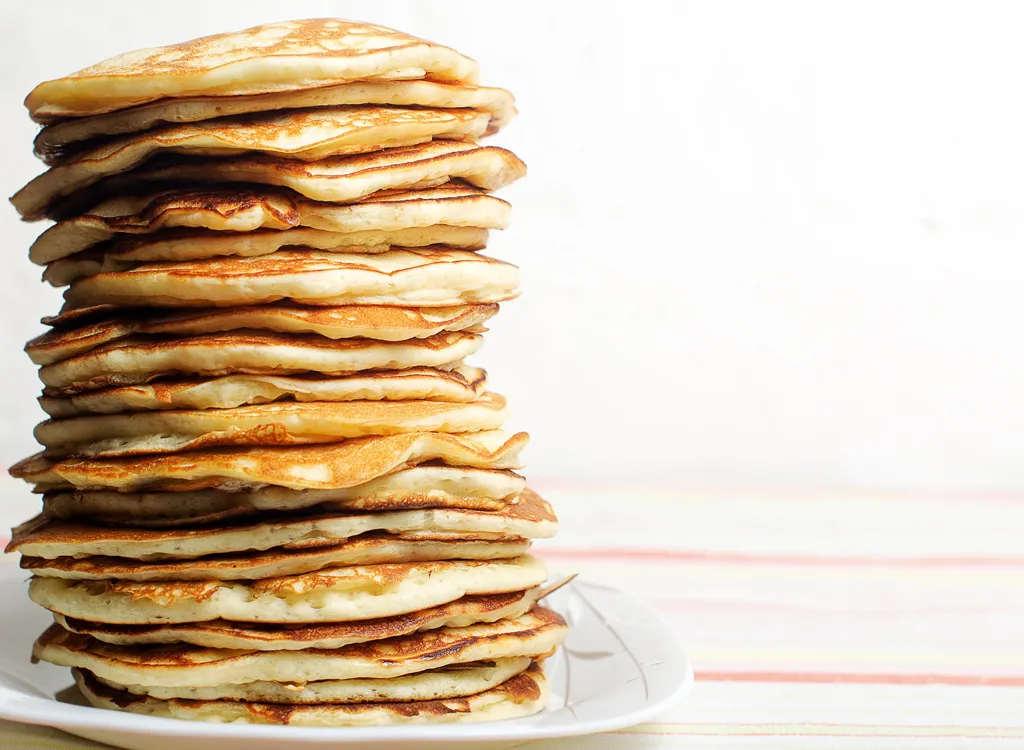 Chef Damaris Phillips' secret for these fluffiest pancakes? Mix a carbonated liquid, such as seltzer water, into the batter. And when you go to flip the pancakes, be sure to wait until you see bubbles around the entire pancake.
And for more flapjack tips, don't miss these 13 Common Pancake Mistakes—and How to Fix Them.
Zesty popcorn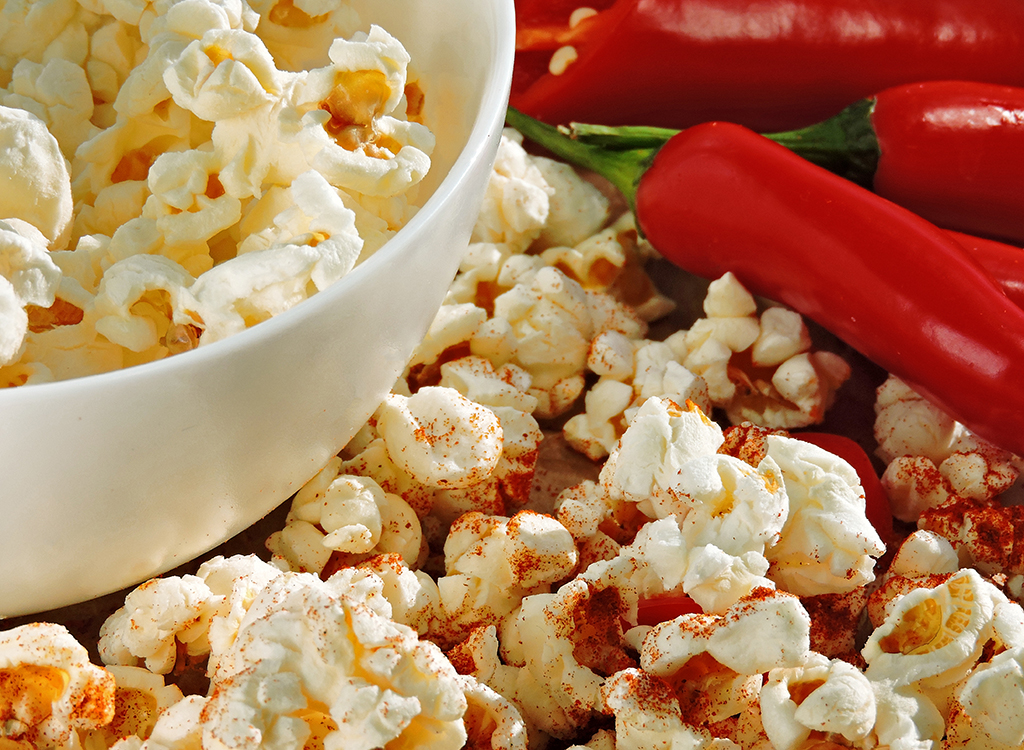 Chef Maneet Chauhan from Chauhan Ale & Masala House in Nashville recommends flavoring your homemade popcorn with Cajun spices or smoked salt for a good kick.
Crispy sweet potato fries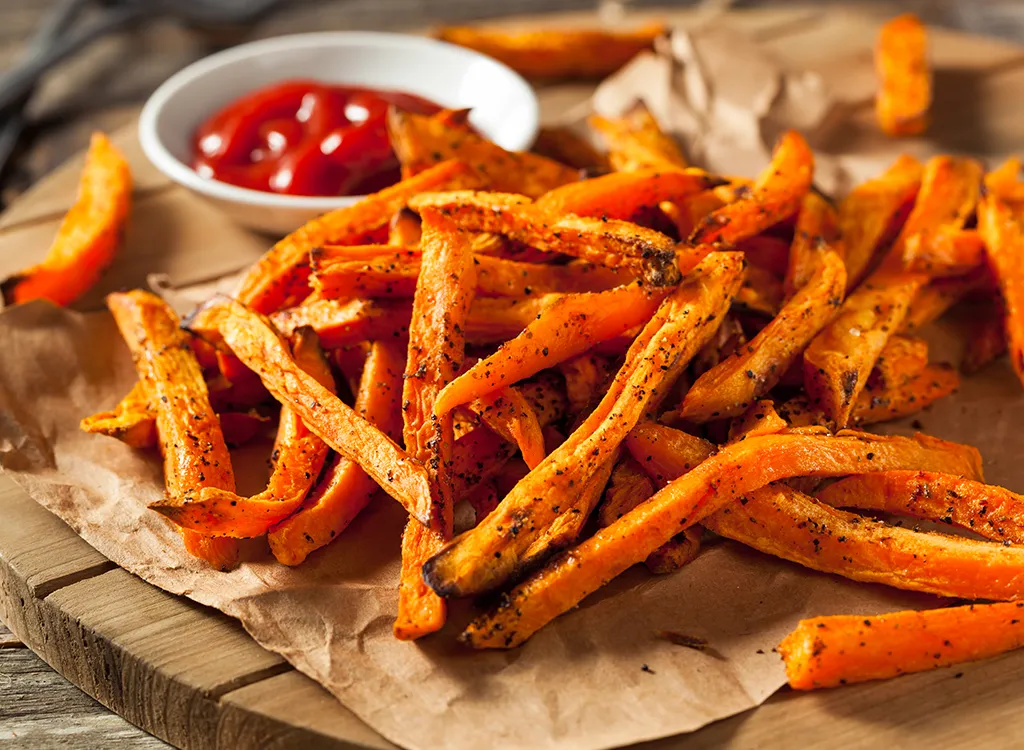 If you want your oven-baked sweet potato fries to come out a bit crunchy, chef Lynne Curry advises cutting them into thin strips, coating them in oil, and spacing them out evenly, without crowding them in your pan, before baking.
Seasoned avocado toast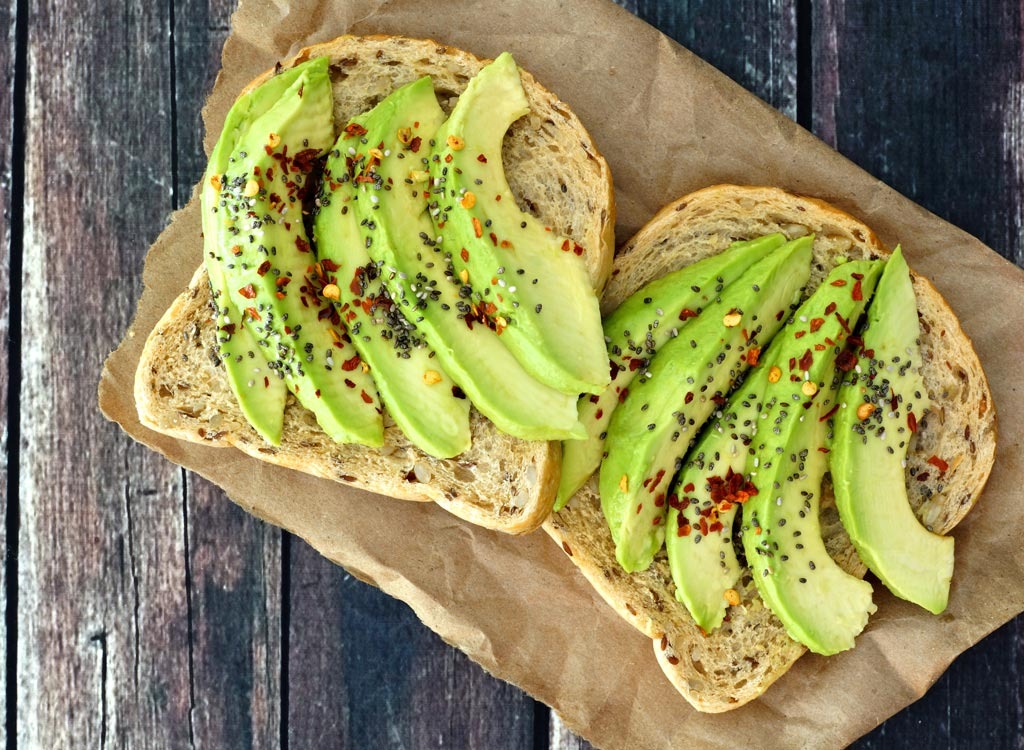 Avocado toast is such an easy breakfast, lunch, or snack option, and you'll truly come back craving this tasty variation from Holly of Spend With Pennies, which involves rubbing the toast with garlic for a zestier taste.
Boiled and sautéed vegetables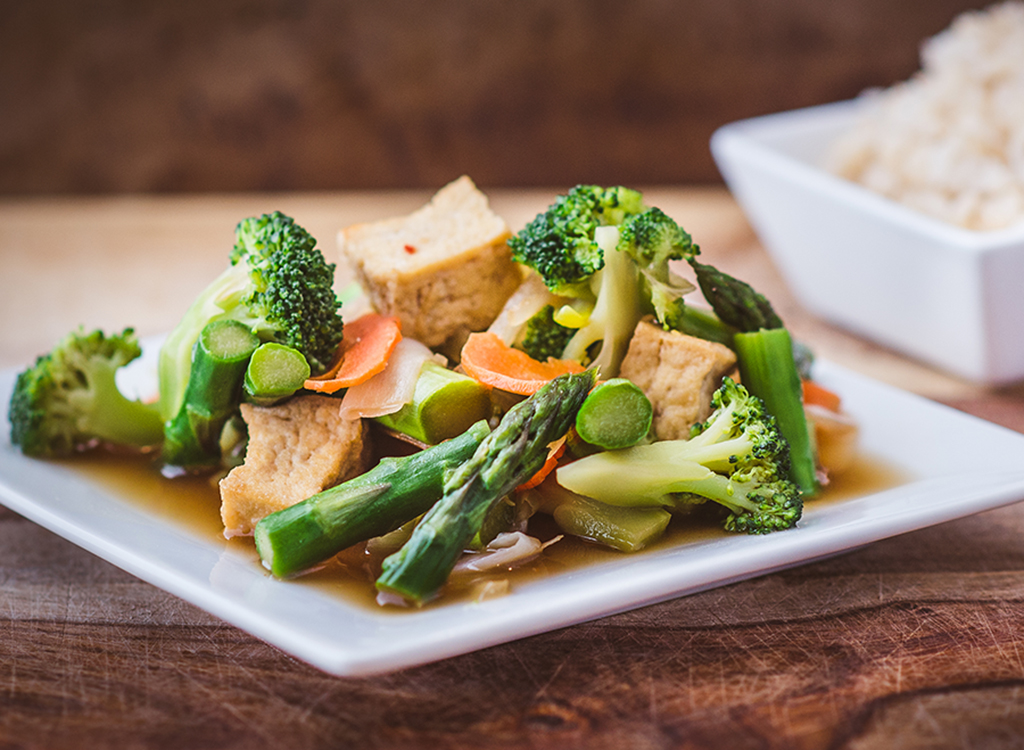 Chef Melissa d'Arabian's simple trick for sautéed vegetables, such as asparagus, is to blanch or boil them briefly to achieve optimal firmness before sautéing them to add flavor.
Extra-fudgy brownies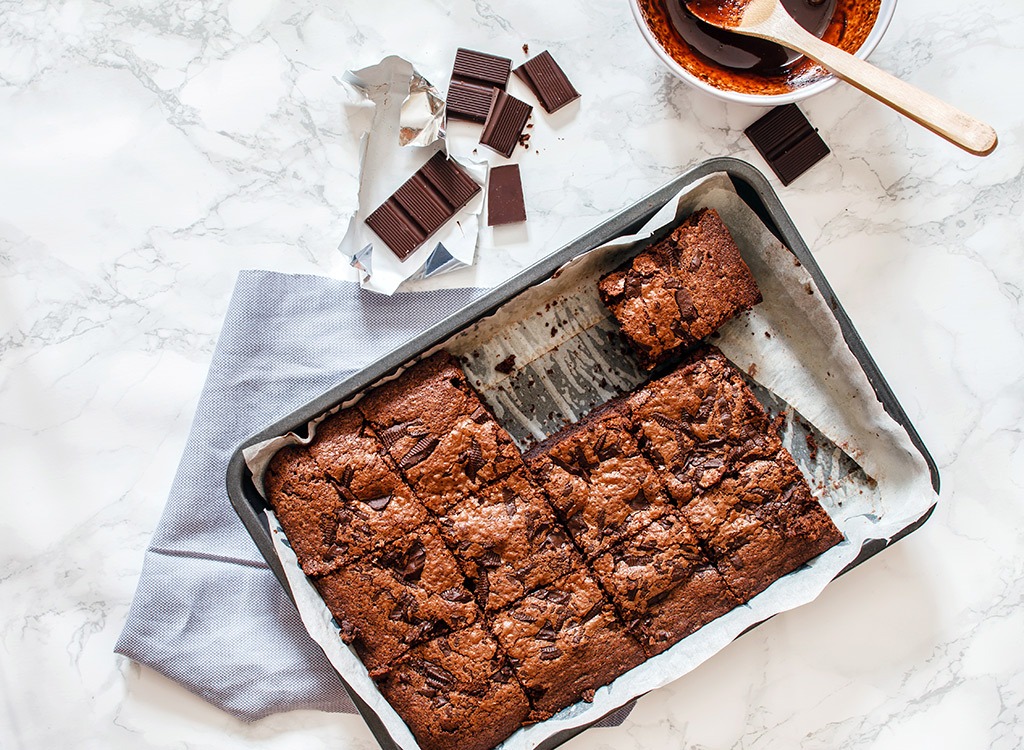 If you love your brownies more fudgy than cake-like, you have to try Alton Brown's go-to move of lowering their inner temperature halfway through baking.
Perfect steak
Cooking a cast-iron skillet steak at home is an art. To ensure you'll come out with a juicy and flavorful finished product, try this recipe from Elaina of The Rising Spoon, which involves baking it in the oven after cooking it on the stove.
And for more juicy tips, here are 24 Tips to Grill the Best Steak of Your Life.
Double-fried chicken
When frying chicken at home, chef Marcus Samuelsson advises letting your chicken rest for 10 minutes after frying it and then returning it to fry once more for three minutes.
Moist pastries
To keep your homemade cakes and pastries moist without going soggy, Eataly's pastry sous chef Kyle Bartone suggests placing a silica packet in an airtight container with the confections. Just make sure it doesn't touch your treats!
Still-green leftover guacamole
Not much compares to wonderfully homemade guacamole, but there's a common frustration in storing it overnight—finding your dip has gone brown the next day. The Kitchn's genius hacks involve pouring a thin layer of water on the top of your guac in its container, and then pouring it off and stirring when you're ready to enjoy it again.
Overnight French toast
According to Chopped's Marc Murphy, one pro-tip for cooking the perfect batch of French toast is to soak your bread in an egg and cream mixture overnight in the refrigerator. This will keep the bread from falling apart, and it will result in a rich and crispy toast when cooked.
Poached salmon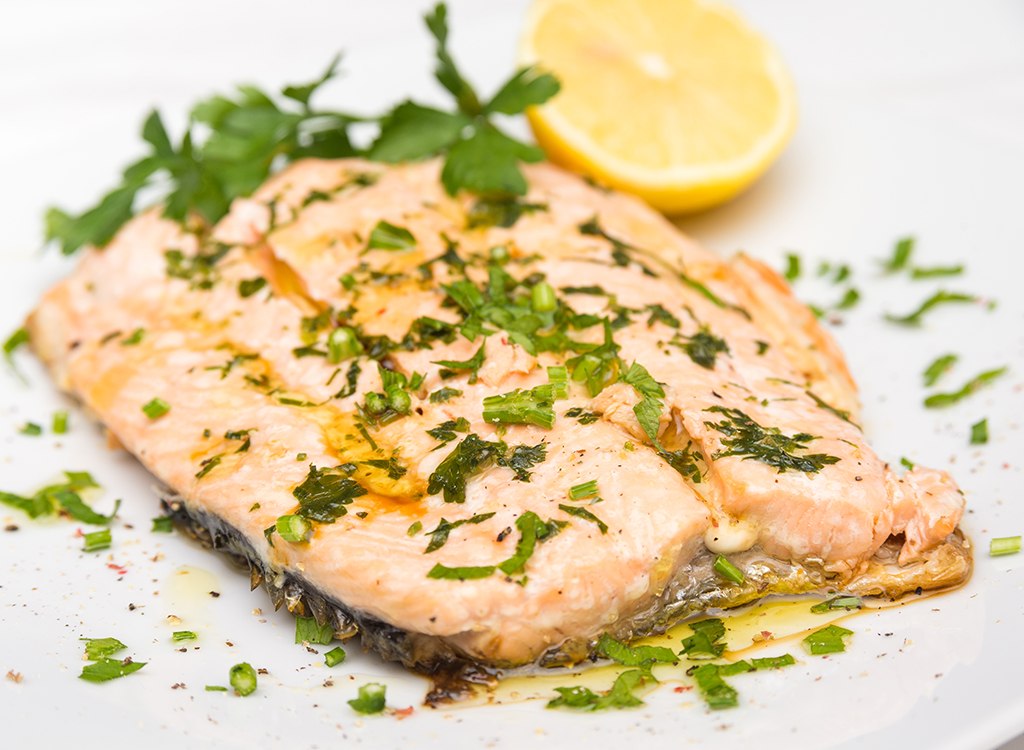 If you've always struggled to achieve restaurant-quality salmon that doesn't come out dry on the inside, try Food & Wine culinary director Justin Chapple's advice: poach it in a BPA-free plastic baggie.
Perfect chocolate chip cookies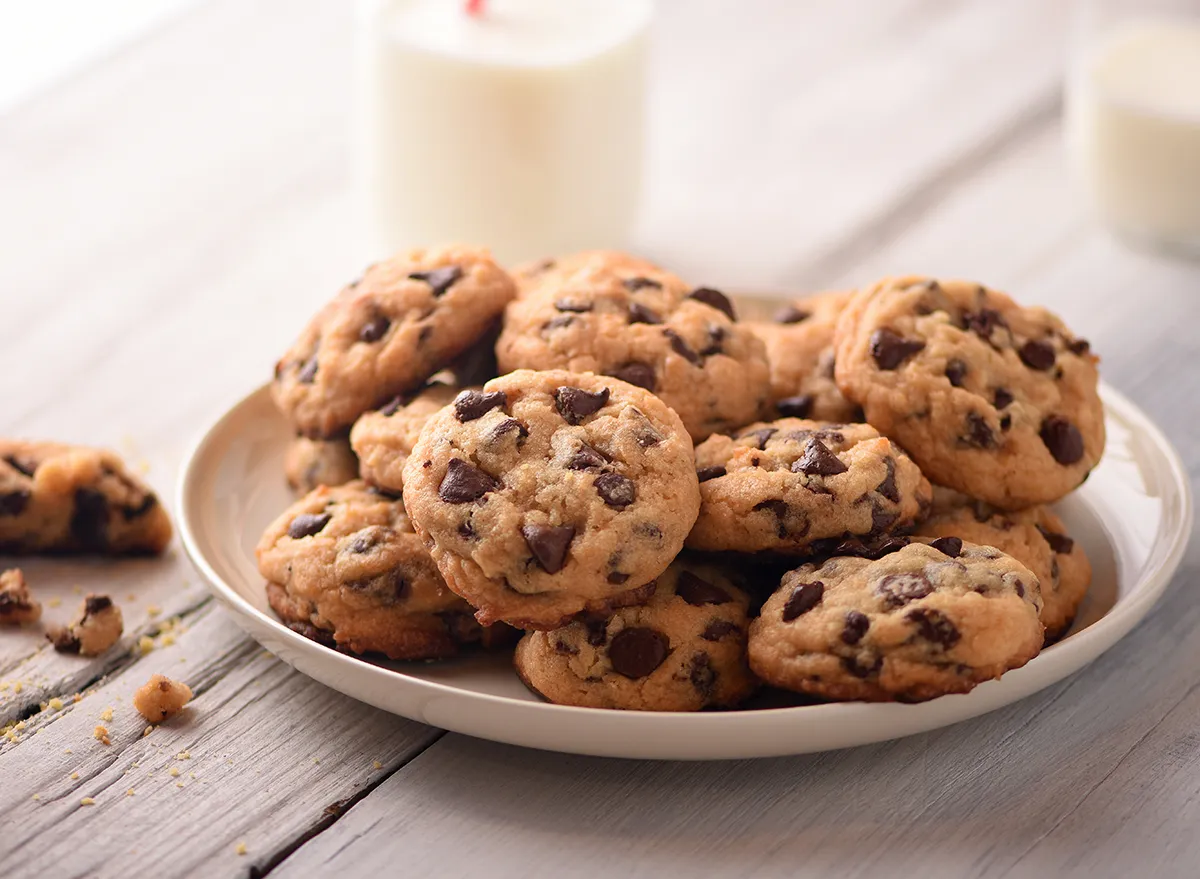 According to Lindsay of Pinch of Yum, it's all about the butter when it comes to perfecting your homemade chocolate chip cookies. Be sure to use good quality, salted butter, and melt it halfway in the oven before bringing it back to room temperature and beating it with your eggs and sugar.
Homemade flour tortillas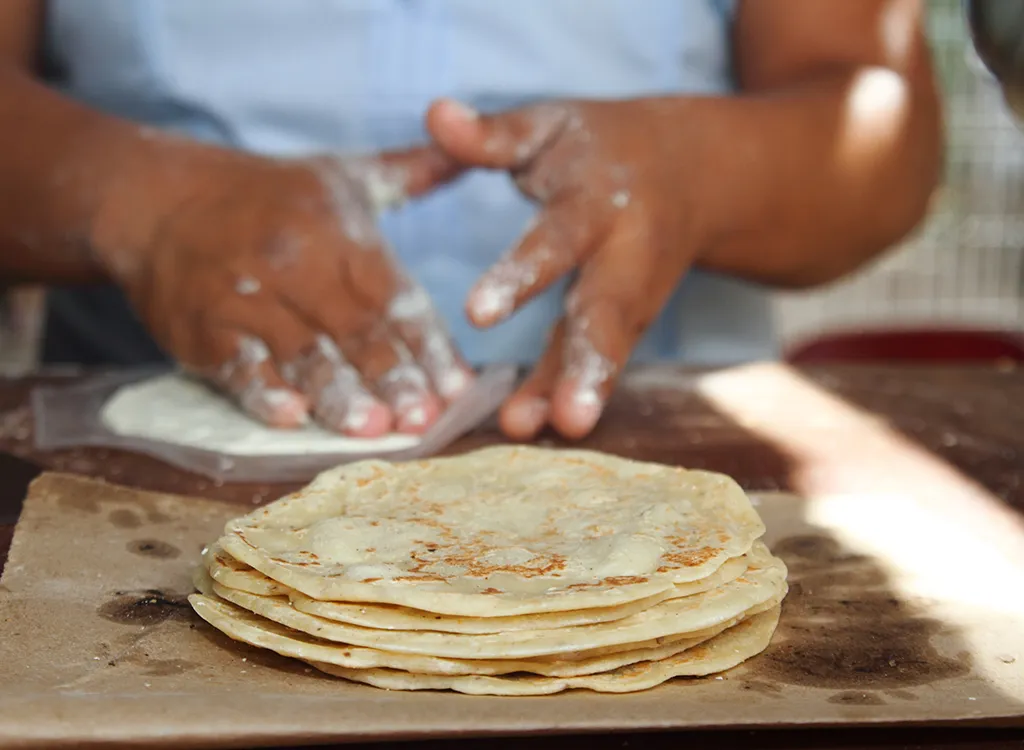 If you've ever been to an authentic Tex-Mex restaurant, you'll quickly notice how much better homemade flour tortillas taste than the store-bought ones. The trick is to let the dough rest before cooking it in a skillet.
Juicy chicken breasts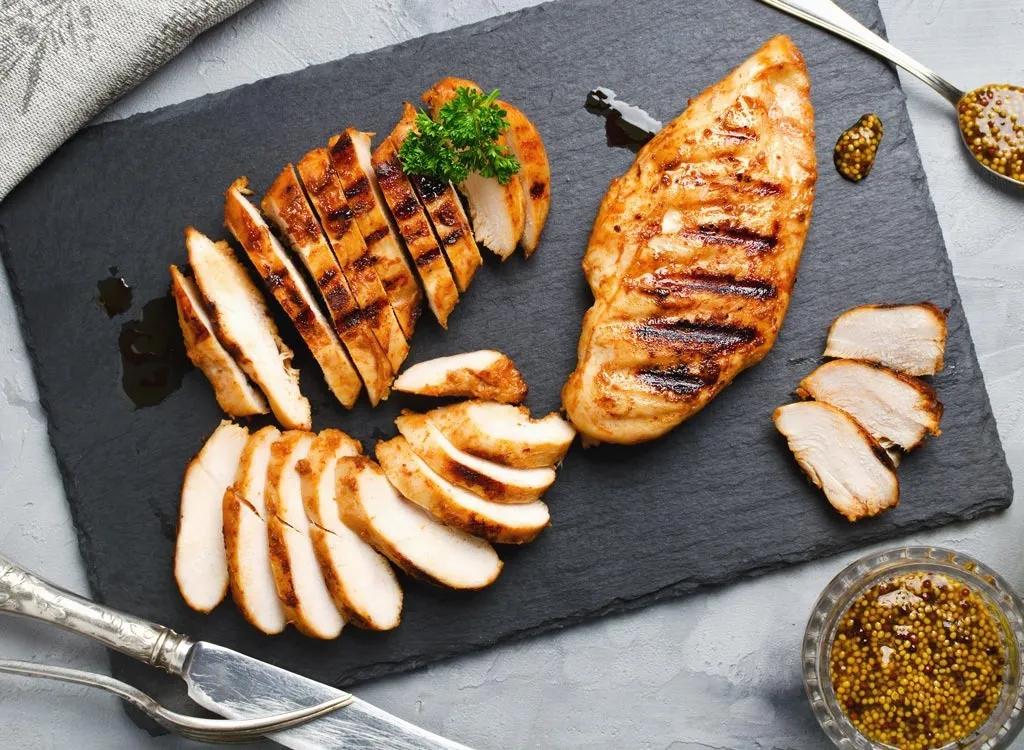 If you're tired of ending up with dry chicken every time you oven bake it, heed this advice from Wide Open Eats: Brine your bird in salt and water (and lemon juice and herbs if you'd like the additional flavor) for at least 30 minutes before cooking.
Stored fresh herbs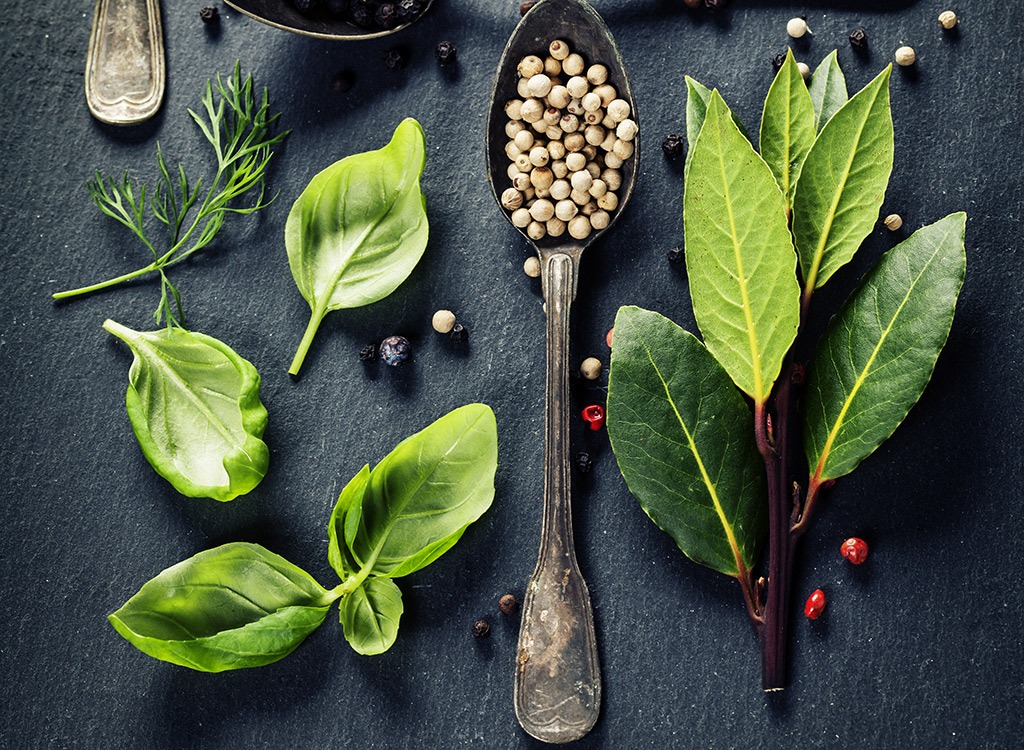 Struggle to use up a bundle of fresh herbs because they wilt and go brown too fast? If you learn how to store herbs the proper way, you won't run into that issue again. Just trim the ends, put them in water, and cover them with plastic. Voila! You've got fresh herbs for days.
Perfect rice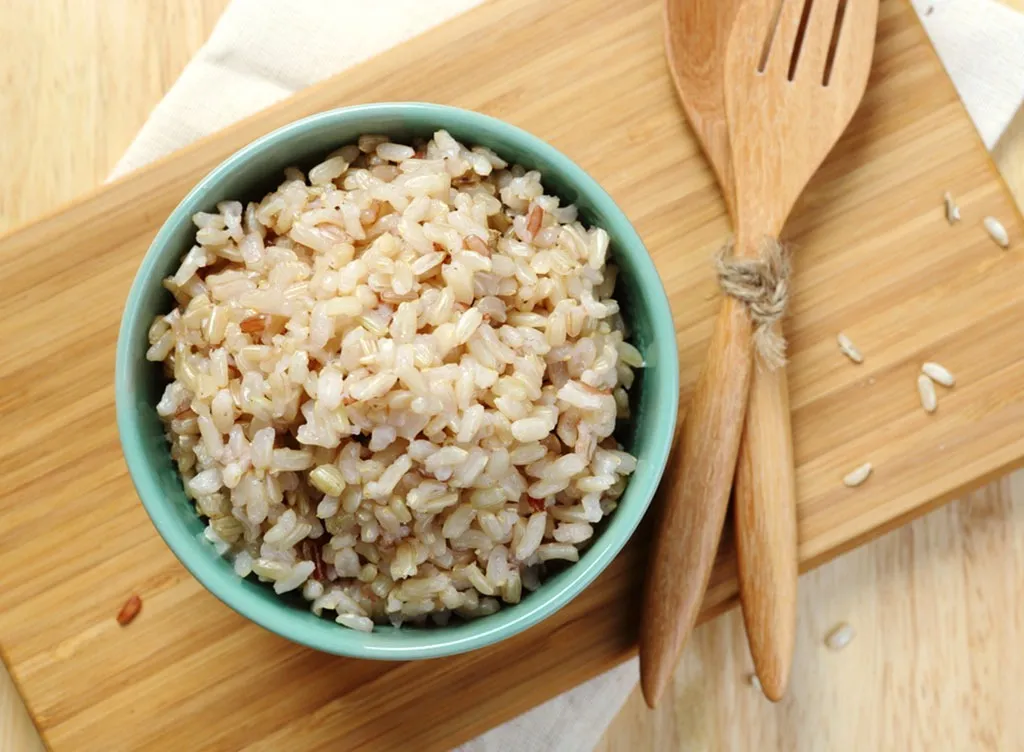 You know how when you try to cook a large batch of rice, it can end up a sticky, mushy mess? The trick to perfect rice, every time is to use a lid on your saucepan—the steam will help the rice cook better.
Need more detail? This Is the Easiest Way to Cook Rice.
Pan-fried toast
You might think making toast is as basic as it gets in the kitchen. But for perfectly crunchy—yet not burned—toast, Chef Jamie Oliver prepares his bread in a frying pan before immediately spreading it with good quality butter.
Fresh salad greens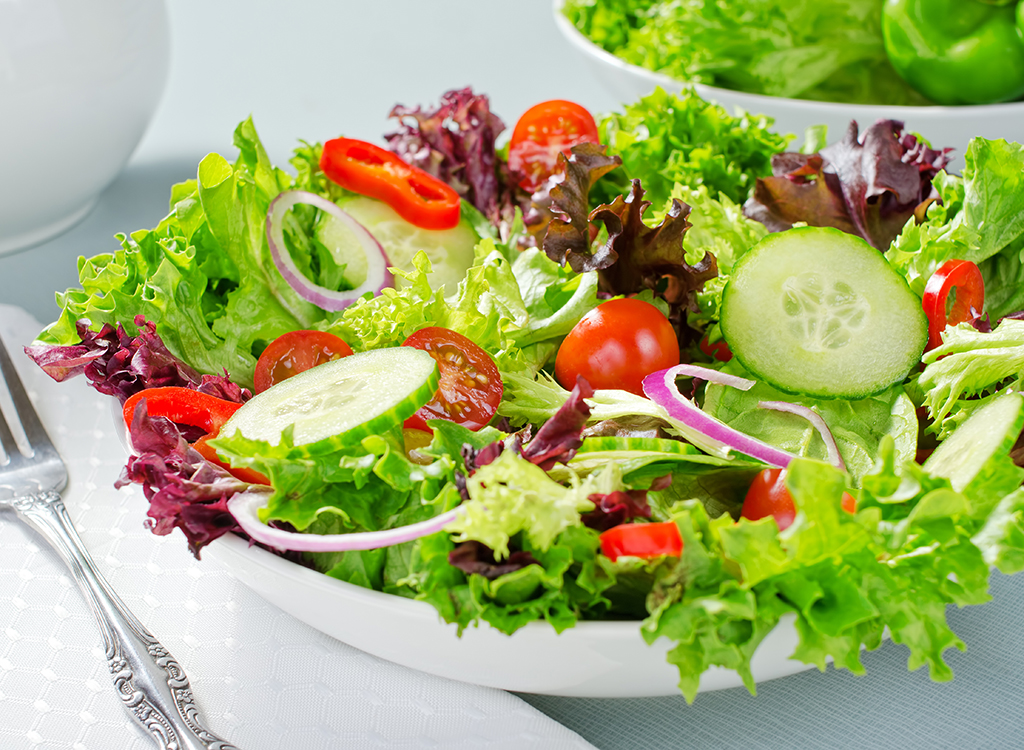 Keep extra salad greens fresh and crisp by adding a few paper towels to the bag or container. And be sure to store salad greens in a tightly wrapped bag with just a little air.
Restaurant-style refried beans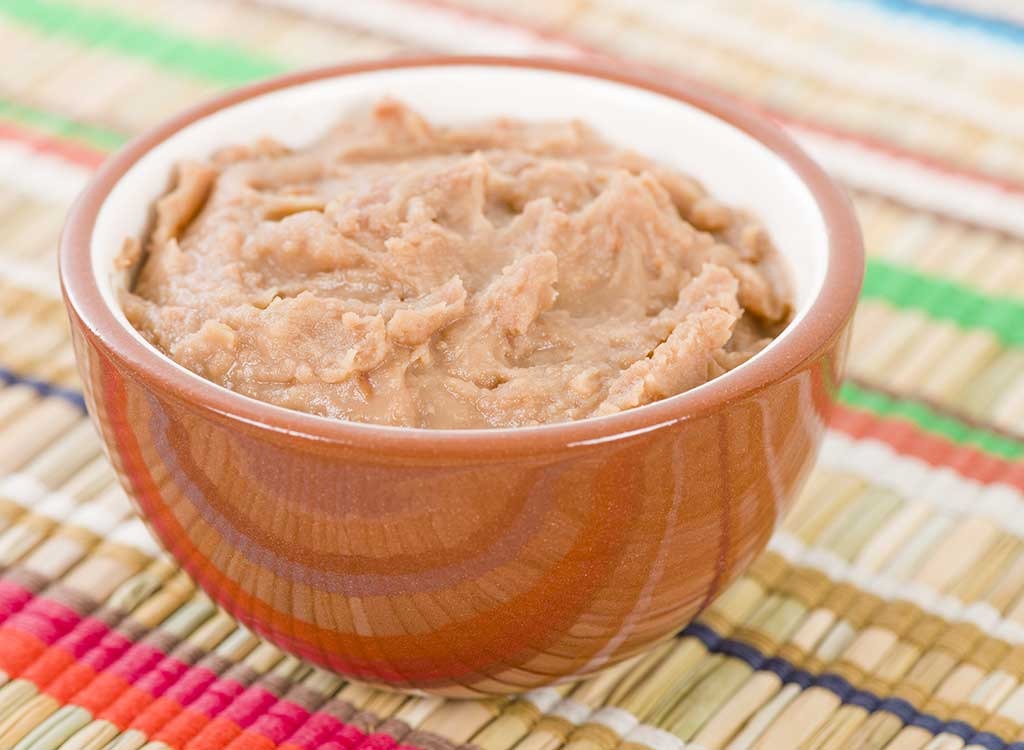 To make canned refried beans taste as smooth and creamy as your favorite Mexican restaurant's version, try this simple tip from blogger Michaela of An Affair From the Heart: Mix in some whole milk or sour cream when heating them. You'll get a perfectly creamy bowl of beans every time.
Softened crusty bread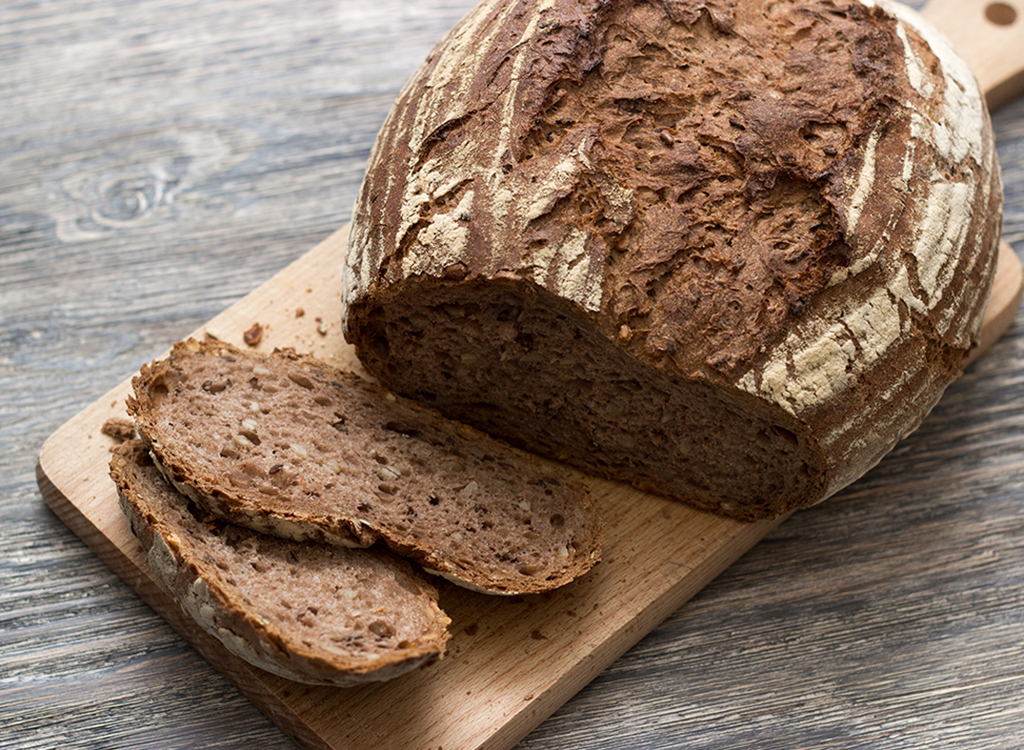 If your baguette is as hard as a rock, rest assured that it's not a lost cause. The Kitchn recommends wrapping hardened bread in a damp paper towel and warming it up in the oven at 200 degrees Fahrenheit for five to 10 minutes, or in the microwave for 10 seconds.
Homemade thin-crust pizza
The secret to homemade pizza crust perfection? The temperature of the water you mix into your dough. Lisa from the Wine and Glue blog uses a thermometer to ensure it's 110-115 degrees Fahrenheit, so you won't kill your yeast.
Armed with all of these tricks, you'll be a better home chef than ever before. And for more ways to improve your kitchen experience, check out these 52 Life-Changing Kitchen Hacks That'll Make You Enjoy Cooking Again.