The Price of This Costco Deli Item Has Gotten Out of Hand, Members Say
One calls it "highway robbery."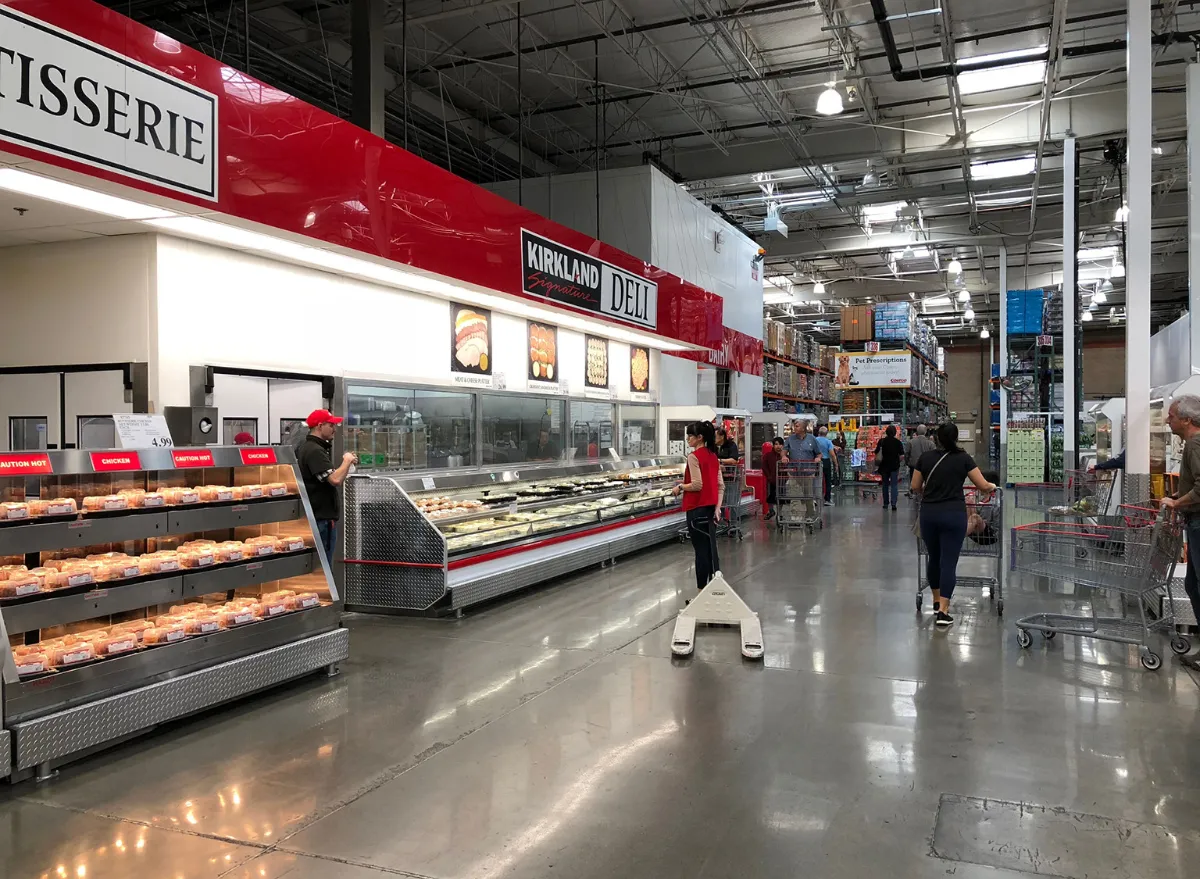 The deli section at Costco is a go-to for members looking for a quick, meal that is ready, or almost ready, to be served. Besides the convenience factor, the Rotisserie Chicken, Beef Bulgogi, Meatloaf, Shrimp Cocktail, and more, the price is usually another selling point. However, some members aren't happy with how much one option is right now amid rising inflation costs.
Popular Costco Instagram account @costcobuys posted on May 12 about the Rotisserie Chicken Salad in the deli—noting that it is made with the famous chicken as well as eggless mayonnaise and makes for a great quick meal. Members in the comments, though, say the $6.99 per pound price is way too high.
Although $6.99 a pound for a meat dish seems like a good deal as grocery prices skyrocket, the containers the Rotisserie Chicken Salad come in are—in typical Costco style—hefty. The one @costcobuys shows is 2.75 pounds, which comes out to just below $20. Compared to the solid price of $4.99 for a rotisserie chicken, some members wonder why the chicken salad made with it is four times the cost.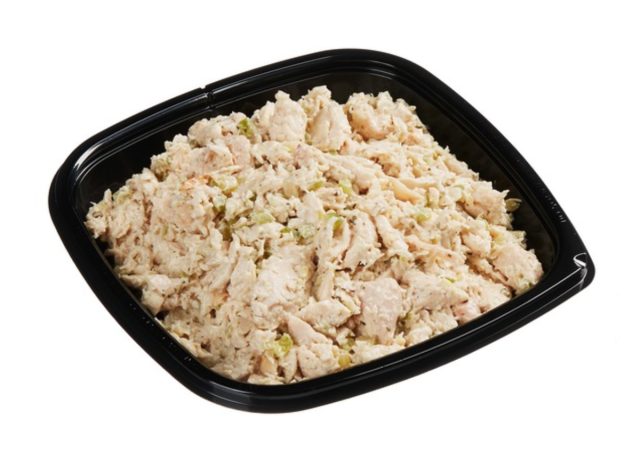 "Get an entire chicken for $4.99 or buy a chicken salad made from the same chicken for $20? No thanks I'll do it myself," one member commented, with another calling it "highway robbery" for Costco to charge so much. One simply reminisced on when it was half the price.6254a4d1642c605c54bf1cab17d50f1e
Others argue that the containers feed a lot of people or are great for meal prepping and will last for a week.
Whether it is a deal or not is up to each member, but if you do want to skip out on this Costco deli item and make it at home, instead, here are the 19 Best Healthy Chicken Salad Recipes.
Amanda McDonald
Amanda has a master's degree in journalism from Northwestern University and a bachelor's degree in digital journalism from Loyola University Chicago.
Read more about Amanda