The Best and Worst Costco Deli Items Right Now
Some are great to grab and go, but others, not so much.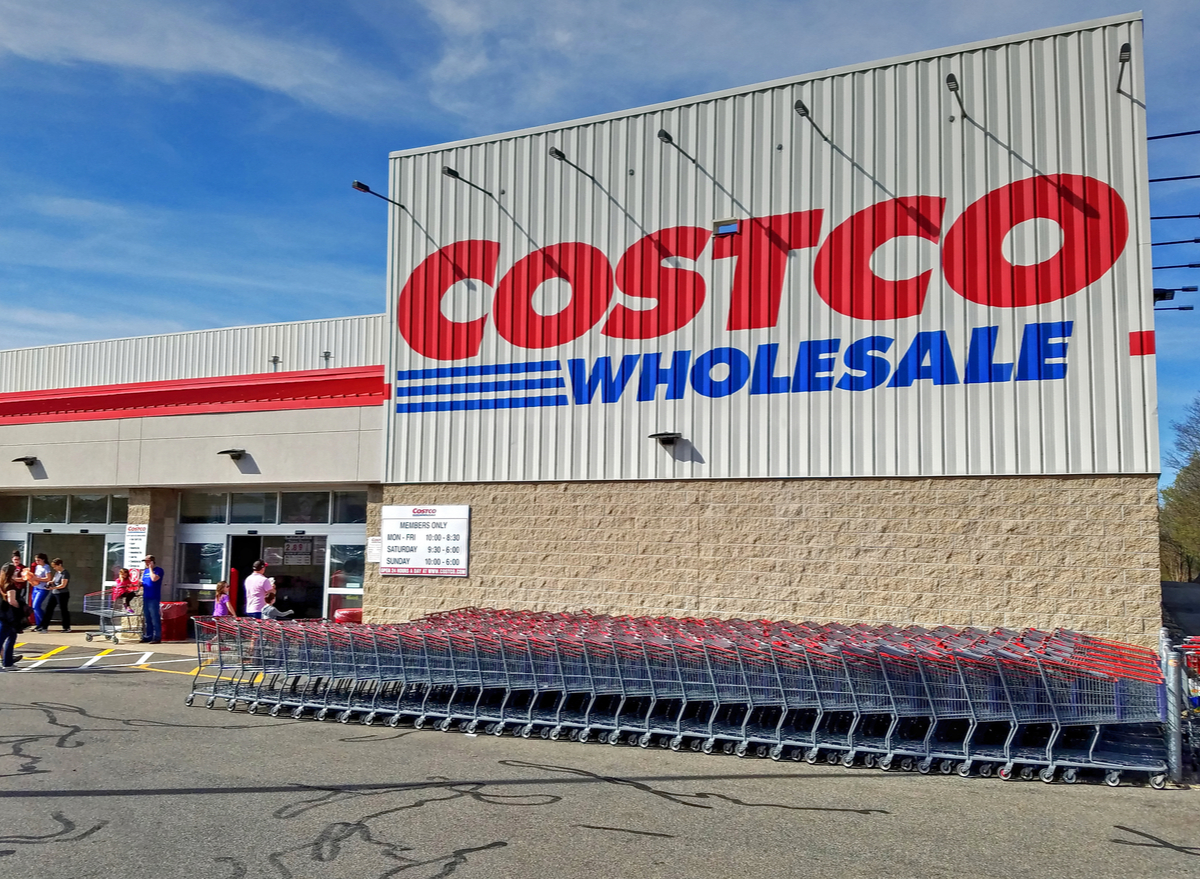 The Costco deli section is filled with different meals for different appetites from taco salad to stir fry to mac and cheese and so much more. But, which ones are nutritious, and which ones should we pass up? (Unless you want to chow down, of course. Everything in moderation!)
We consulted three registered dietitians to find the best and worst Costco deli items to find out. Lisa Young, Ph.D., RDN, author of Finally Full, Finally Slim, and a member of the Eat This, Not That! Medical Expert Board; Lauren Harris-Pincus, MS, RDN, founder of NutritionStarringYOU.com and author of The Everything Easy Pre-Diabetes Cookbook; and Alyssa Miller, RD, and popular Instagrammer at nutrition_for_littles sorted through them all to find two that fit a nutritious profile and two that can be skipped. Read on to find out what they are.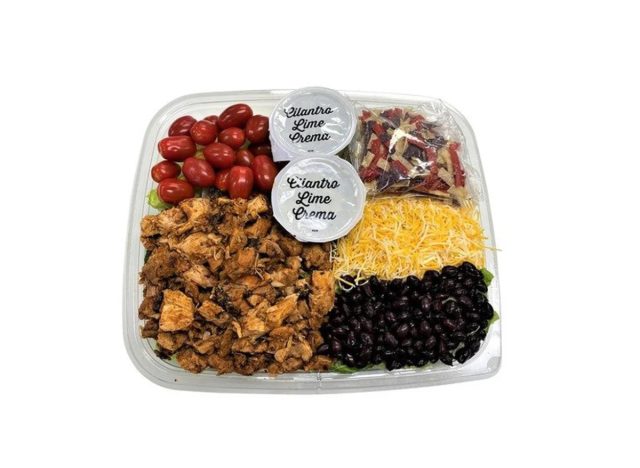 Costco's taco salad kit is $4.79 per pound and comes with seasoned chicken, black beans, tortilla strips, cherry tomatoes, cheese, and a cilantro-lime dressing. Just grab a pack and you have a tasty lunch or dinner (or two or three, depending on size).
"This dish is well rounded. It contains a nice portion of salad giving you a healthy dose of nutrient rich veggies. The chicken and beans are a good source of protein, and the beans are rich in fiber and folate. My healthy tip—Go easy on the cheese," Young says.
"This is a fun way to make a DIY family style dinner. Everybody can choose their own toppings and to stretch it further you can add in even more of your own veggies or grab some of Costco's Mission Carb Balance flour tortillas. I especially love the fiber content from the veggies and beans," Harris-Pincus adds.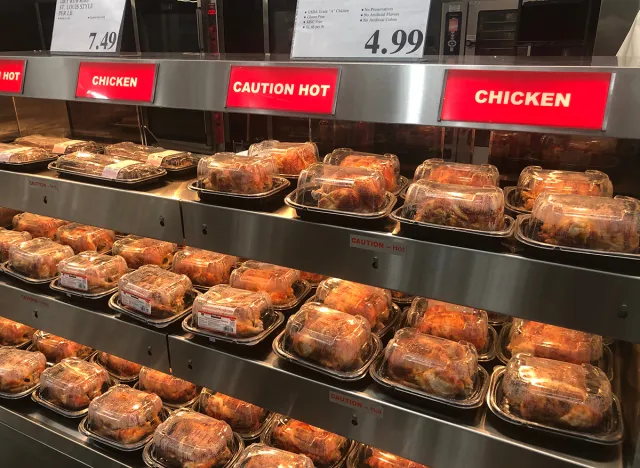 Who doesn't love Costco's rotisserie chicken? The price has been the same for over a decade (thank you). Grab one for dinner and save some for a chicken salad or soup tomorrow because it is dietitian-approved.6254a4d1642c605c54bf1cab17d50f1e
"The rotisserie chicken (whole and hot or pulled and chilled) are a great option for cooked meat at a great price. Straight protein with very little added ingredients," Miller says.
"This is an excellent source of protein which will leave you satisfied for hours. It's also easy to prepare if you don't like spending hours preparing in the kitchen. Healthy tip— remove skin before eating," Young advises.
The two worst Costco deli items…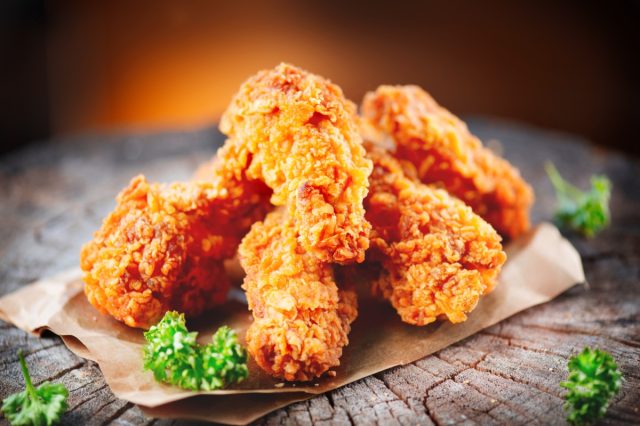 Two of our RDs chose the chicken wings for the worst list, which I guess isn't that surprising due to the breading and frying.
"Fried chicken wings are a double whammy with artery clogging saturated fat from the skin as well as a significant amount of oil from the fryer. Not to mention the refined flour breading and high sodium sauces. They are missing any fruits and veggies to provide fiber and antioxidants," notes Harris-Pincus.
Young agrees: "While many people love these, they score very low in the way of nutrition. They contain very little chicken and are mostly skin which is pure fat. Choose grilled or rotisserie chicken instead."
Back to the rotisserie chicken we go!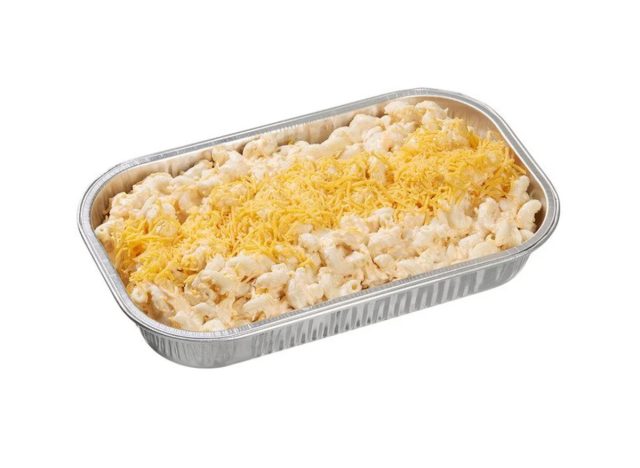 There's a reason mac and cheese is a loved comfort food—the cheese and pasta are tasty but not so nutritious.
"I'd skip this dish. It's high in refined grains, sodium, and saturated fat and offers little in the way of nutrients," says Young.
Harris-Pincus agrees: "The Costco Mac and Cheese is pretty high in saturated fat, calories, and sodium in a reasonable serving size. It says 10 servings but based on the weight it's more like 5 to equal the portion in a small frozen mac and cheese. Plus, it's missing any form of produce to create a balanced plate."
In other news, during your next warehouse run, you'll see just a section over from the deli that Costco Just Brought Back This Discontinued Bakery Item.
Nicole LaMarco
Nicole has a first-degree black belt in Taekwondo and is passionate about everything health-related.
Read more about Nicole