11 Costco Food Court Items Members Desperately Want Back
These have been gone for a while, but are definitely not forgotten!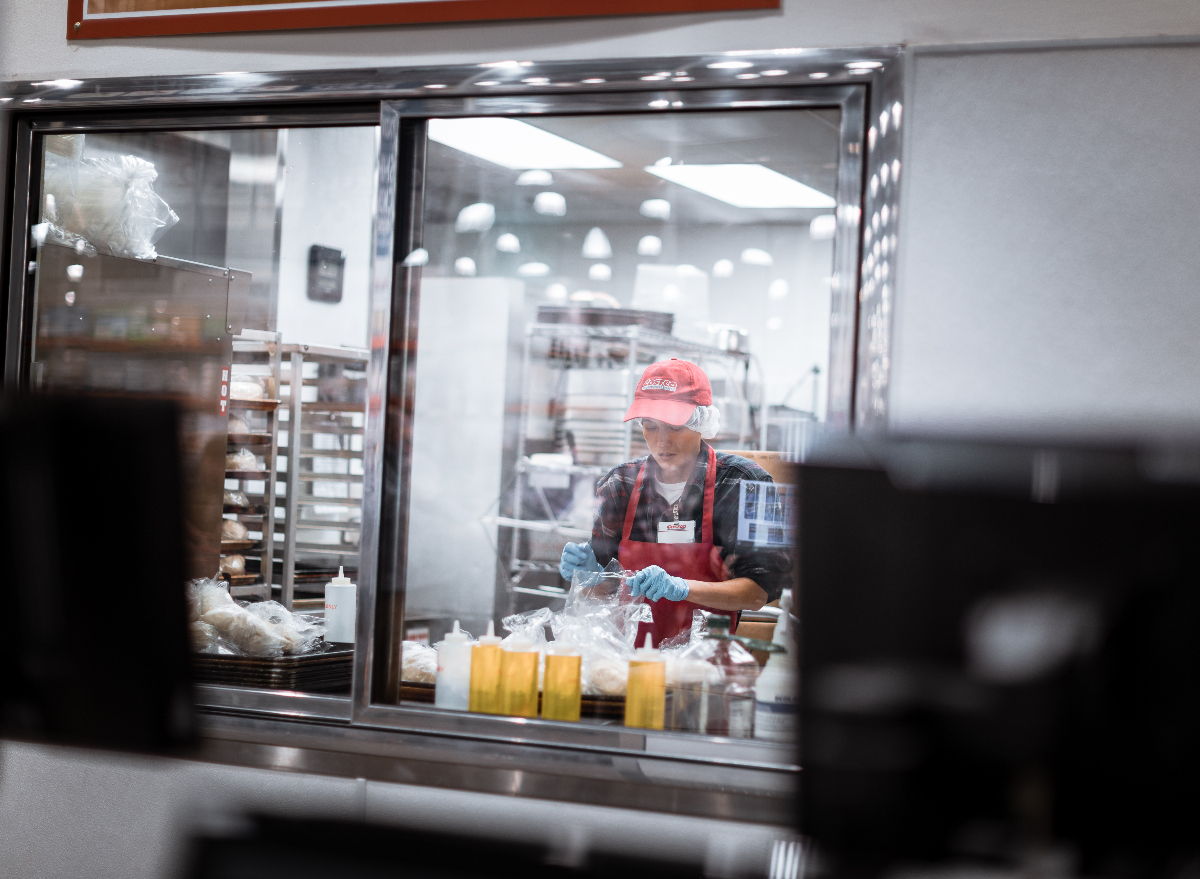 The Costco food court menu was cut nearly two years ago at the beginning of the pandemic, and while some things are back—like the churro—some still are missing. Unfortunately, they aren't the only eats and treats members miss most. Other food court favorites of years past are still on the minds of Costco's most loyal shoppers.
Eat This, Not That! asked its followers on Facebook and Twitter recently which items from the food court they want back above all others. Over 70 answers revealed that these 11 are the most wished-for. (And for more, here are 6 Things You'll See at Costco This Year.)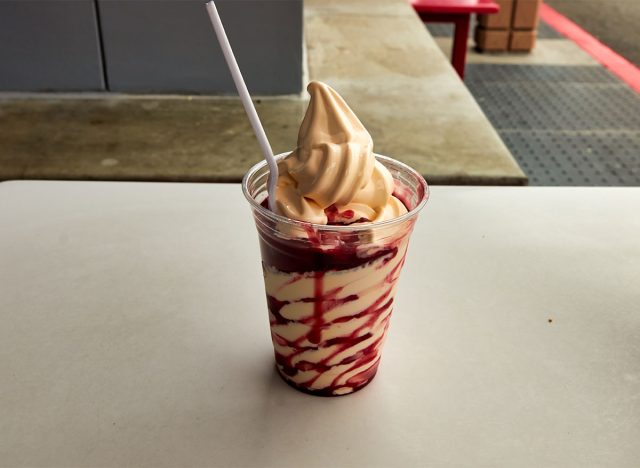 There's not much that could beat a cold, sweet berry sundae on a summer day, especially after a trip to the Costco warehouse. When asked on Facebook which food court items members miss most, one commenter said this item—but with a little twist.
"The very berry sundae when it was made with blackberries instead of strawberries," is their answer, and this is a menu item we haven't seen in years.
Turkey Provolone Sandwich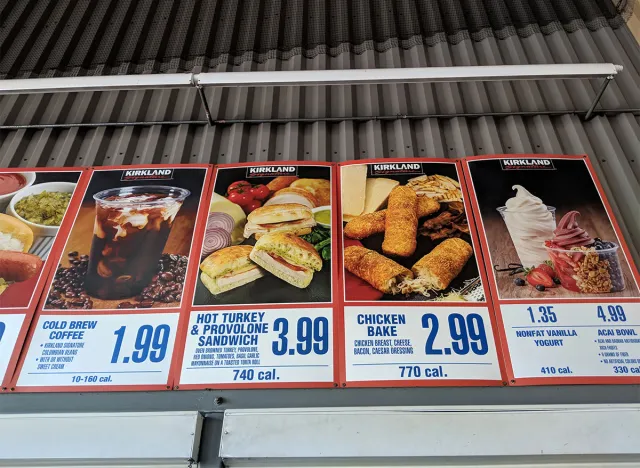 The food court at Costco isn't just a place for desserts, in fact, it's a spot a lot of people hit for lunch, and this sandwich was a popular option. The Turkey & Provolone Sandwich was the answer of quite a few people on Facebook and Twitter, with one even noting that "one day after shopping I took my husband and small crew Turkey sandwiches and the Kirkland chicken tortilla soup. They were pleasantly surprised. They [raved] about the sandwiches."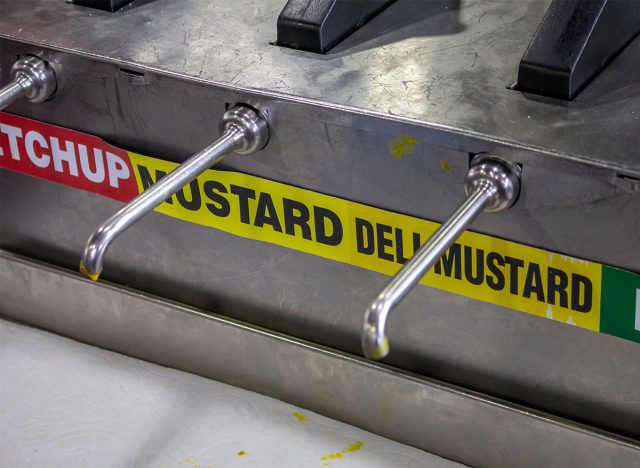 The food court still has hot dogs for sale, but for some members, it will never be the same without the onion crank. There is good news with this food court item—Costco has started to bring it back to some warehouses. Last summer members started noticing it quietly making its way to the condiment section again, so be on the lookout at your local warehouse soon.6254a4d1642c605c54bf1cab17d50f1e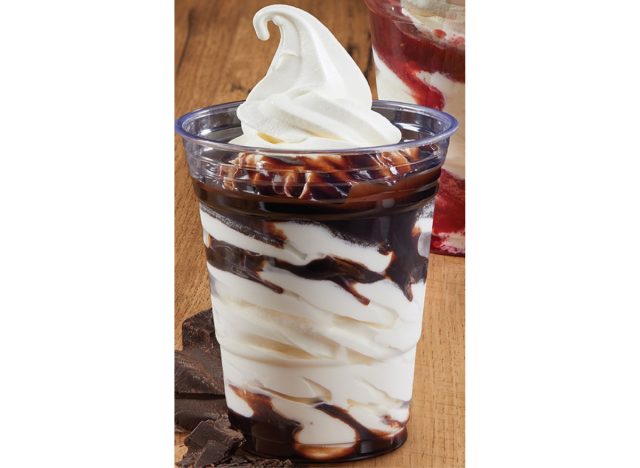 The chocolate soft serve was another favorite ice cream option until it disappeared, but hundreds of people want it back. A Change.org petition has almost 500 signatures, and several commenters on the Eat This, Not That! social media inquiries echoed that this item is the one they miss most.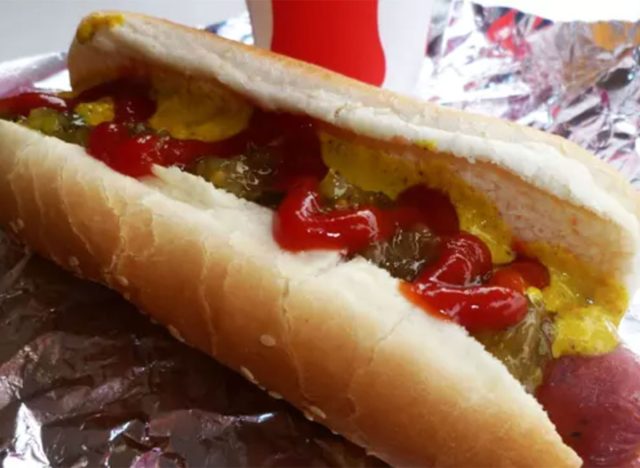 For many Costco members, the polish sausage is a beloved item they wish was back on the food court menu. While they look similar, polish sausages have a distinctly smokey and garlic flavor that regular hot dogs do not.
One commenter on Facebook says the polish dog "was the best thing there."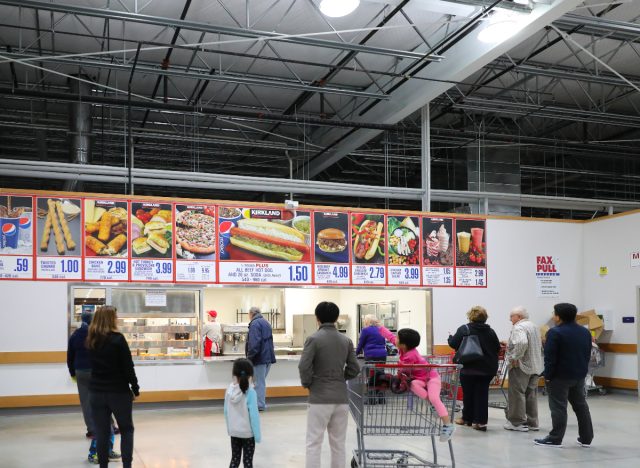 Although it used to size up against comfort foods like the Chicken Bake and giant pizza slices, the Chicken Caesar Salad is a menu item members truly miss. It also used to be one of the most nutritious items, according to registered dietitians, but it's been MIA for a while now.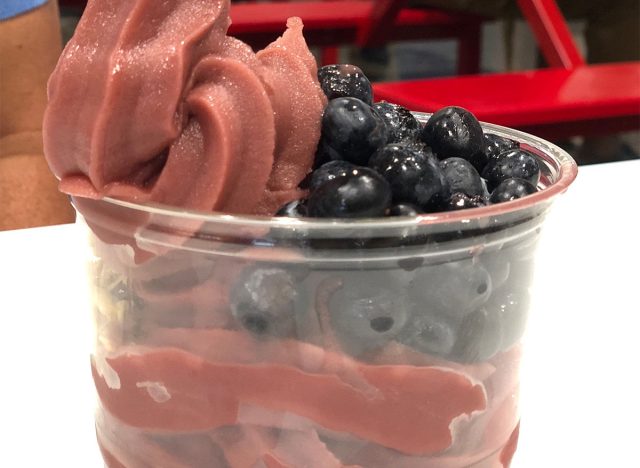 For a tropical treat, this gone but never forgotten food court menu item mentioned by several of those who responded to the social media question was a decent one nutrition-wise. One dietitian previously noted to Eat This, Not That! that the fiber and protein combo would help to reduce hunger for a while, and that the calorie count (around 330) was satisfactory, even though it contained over 40 grams of sugar.
Vanilla Ice Cream Bars dipped in chocolate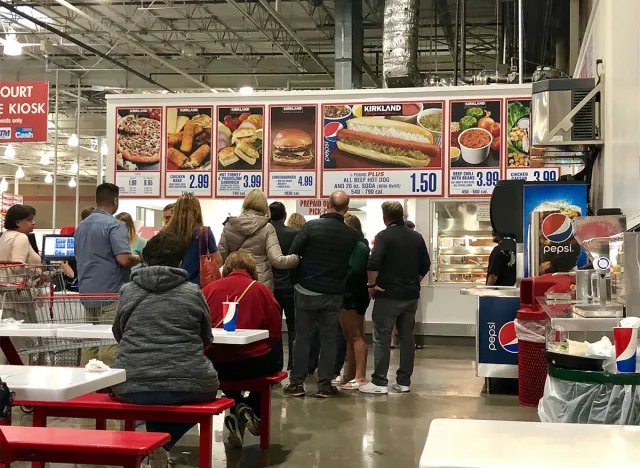 Another popular answer involves a different ice cream treat from the food court.
"The vanilla ice cream bars dipped in chocolate and almonds," one commenter said on Facebook, before adding that "it's probably good they don't have them anymore…I loved them too much." Over 10 people agreed, while almost the same number "liked" another comment with the same item.
A cinnamon version of the food court pretzel existed a decade ago, and members now want the hot and soft snack to return. Several people mentioned that this is the item they wish would come back the most.
Back in the day, the ice cream options at the food court included all the flavors and options mentioned previously, as well as gelato. Pistachio was a flavor, along with mixed berry and stracciatella.
Three scoops were only $1.50, or a quart was available for $4.99. Like other beloved, yet discontinued food court items, an uproar started when gelato was taken off the menu, and Change.org petitions started popping up. Years later and members still miss it, as per social media.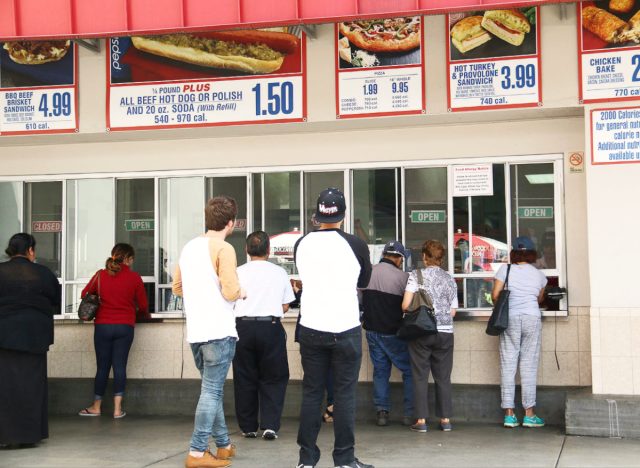 Since the moment it was discontinued, members have been very vocal about their hopes that the combo pizza slice will return to the Costco food court menu. The blend of veggies, pepperoni, and sausage on a slice or whole pie is the subject of many Twitter, Reddit, and Facebook posts, as well as quite a few Change.org petitions—one of which has almost 10,000 signatures.
Employees have told eager members in the last few months that there is no word on the item returning, and when Eat This, Not That! reached out to Costco directly for more info, the warehouse chain declined to comment.
There's still no word on whether it will come back anytime soon, but the good news is that Costco has long advocated for customer feedback. So if there are any items on this list you most certainly can't live without any longer, telling the company about it can only help!
In the meantime, here are 5 New Costco Items You Should Always Buy, Experts Say.
Amanda McDonald
Amanda has a master's degree in journalism from Northwestern University and a bachelor's degree in digital journalism from Loyola University Chicago.
Read more about Amanda