Costco Is Temporarily Discontinuing This Beloved Pantry Staple
It's coming back to store shelves, but the wait is going to be a long one.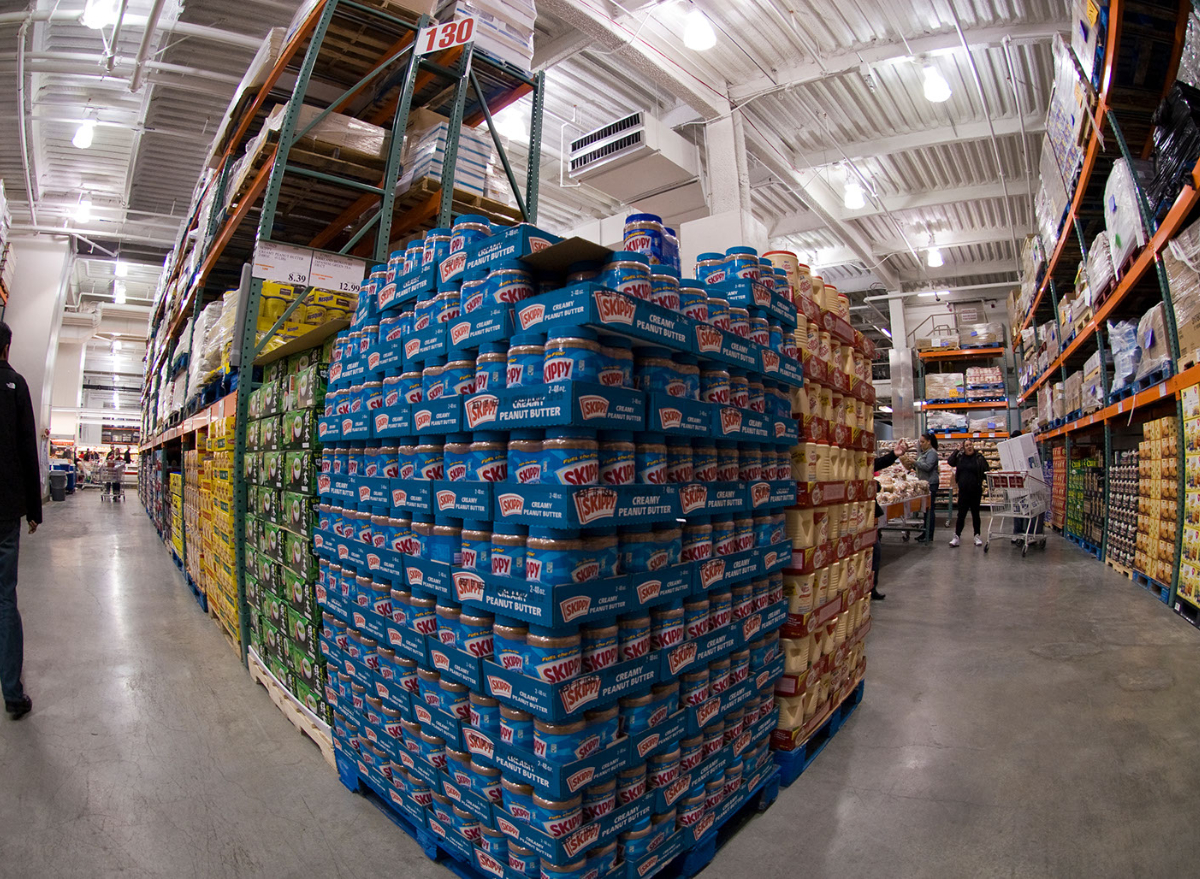 There's nothing better than walking into Costco and stumbling upon brand new items in the bakery or delicious samples to taste test. While these are a few of the things that can transform an ordinary trip to the warehouse into a magical one, there's something else that could completely derail your entire experience.
The "death star" as it's called—or an asterisk on the price tag—means a product is being discontinued and likely won't be restocked once the current lot is sold out. The symbol was recently added to a popular variety of coffee, and now members are flagging that another beloved pantry staple appears to be on the chopping block.
Related: Popular Costco Foods That Are Making You Gain Weight, Say Dietitians
A popular variety of peanut butter has vanished, social media users say.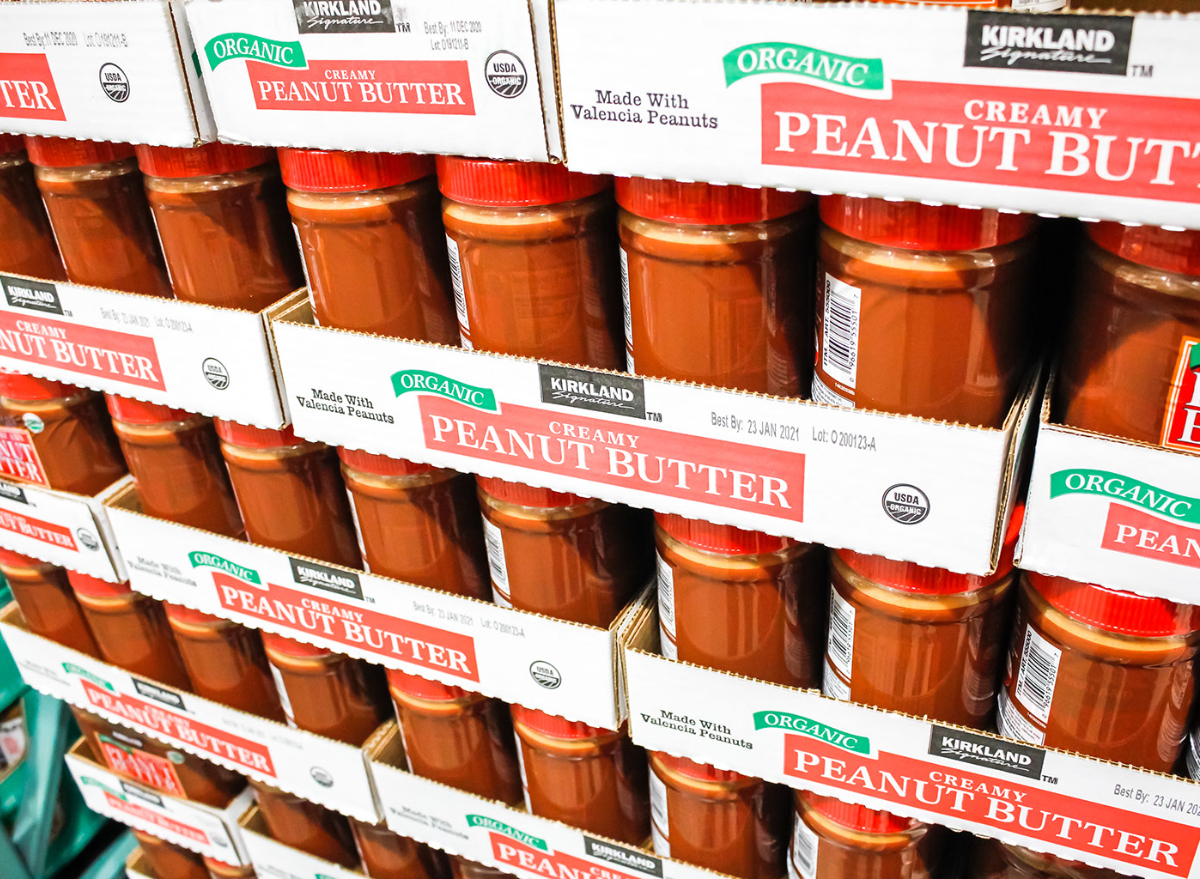 For peanut butter lovers, Costco is paradise. Giant tubs or two-packs are a great bulk buy, and that's part of the reason why members love the Kirkland Signature Organic Creamy Peanut Butter. However, Costco members on social media believe one variety of peanut butter is being phased out.
Some fans are truly saddened by this development. "Why change something that was so great?" one Costco member commented on a Reddit post about the discontinued peanut butter. "I go through 3-4 containers of the Kirkland peanut butter a month," another shopper wrote.
Related: To get all of the latest Costco news delivered right to your email inbox every day, sign up for our newsletter!
Is this popular peanut butter disappearing forever?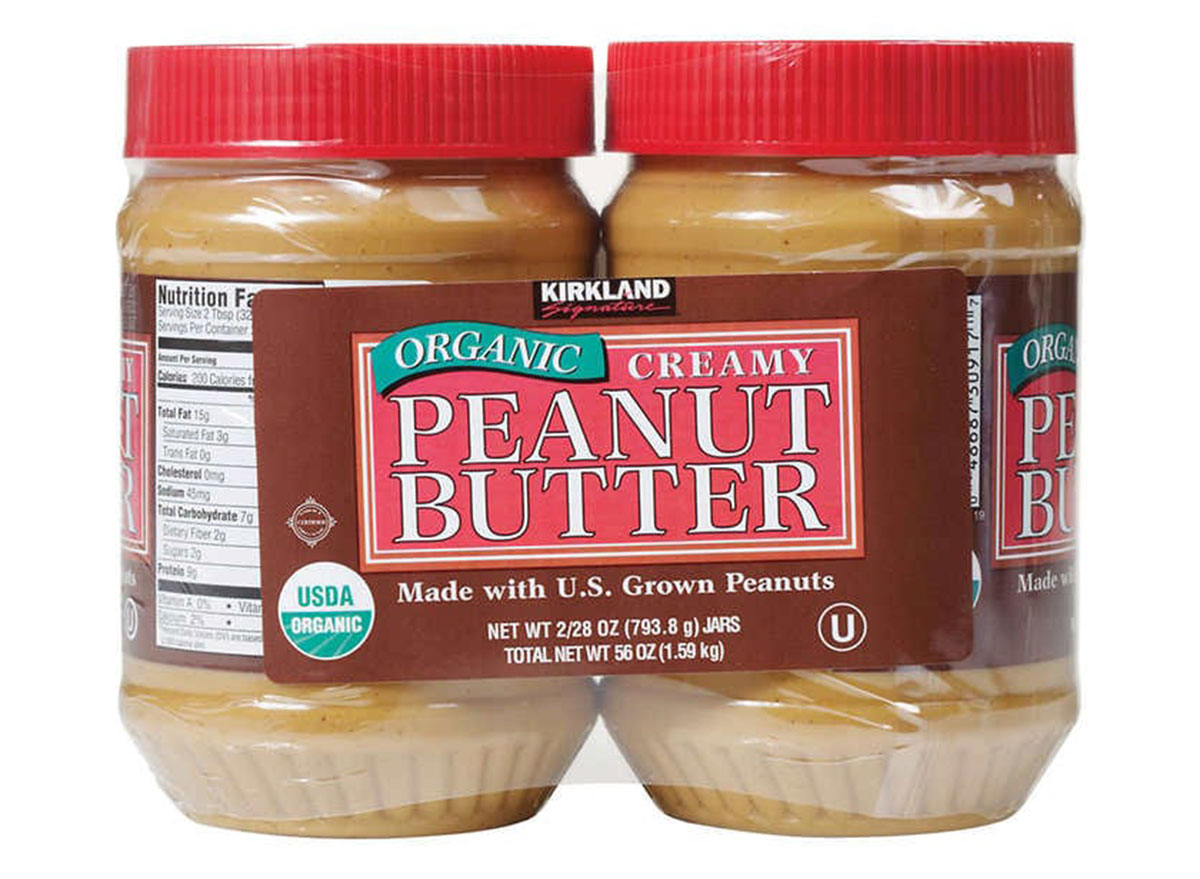 Indeed, the peanut butter wasn't available on Costco's website as of July 26, so we reached out to Costco to confirm the apparent discontinuation. And we have good news for diehard fans—it's only disappearing for a handful of months.
"The Kirkland Signature Organic Peanut Butter will be back in stock around November or December 2021," a Costco spokesperson told Eat This, Not That!.
Shoppers can already purchase a new variety of peanut butter.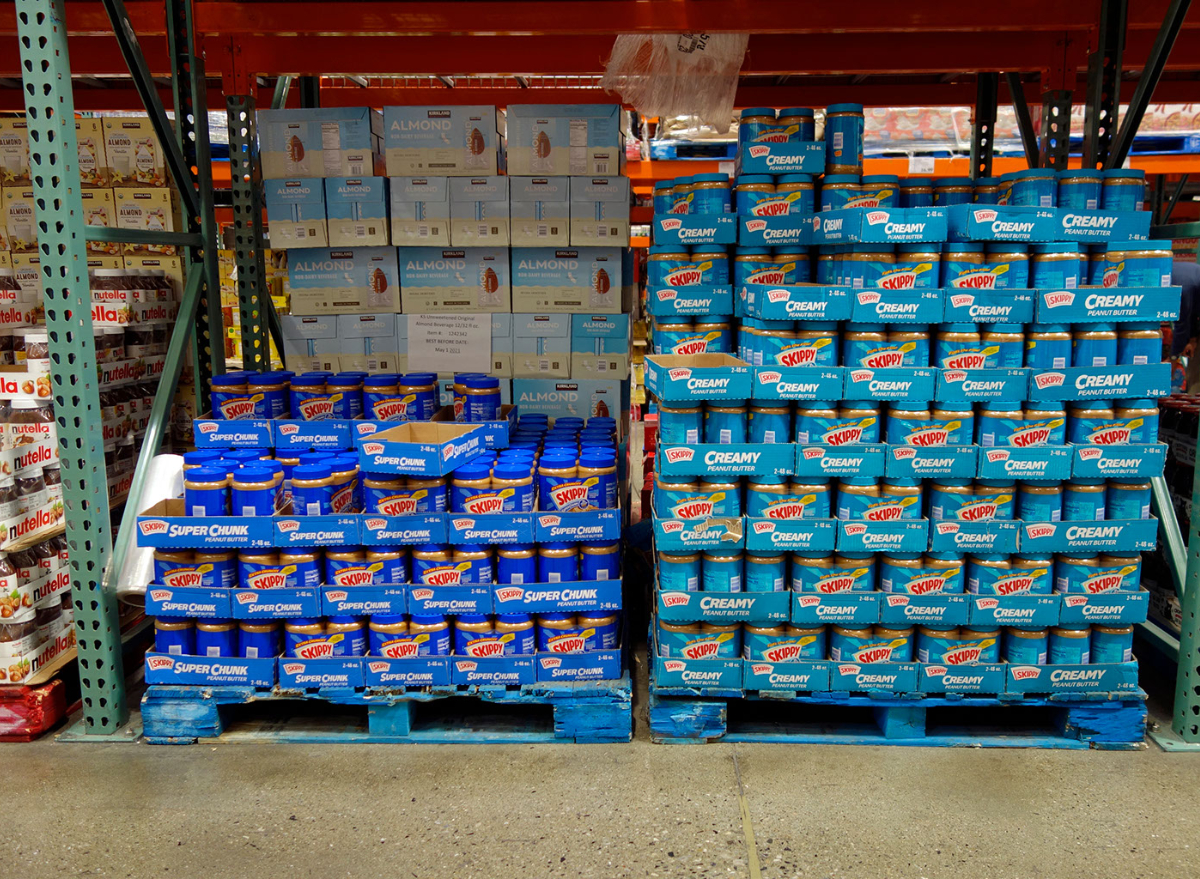 It's basically out with the old, and in with the new. As the Kirkland Organic Peanut Butter option vanishes, Costco is quietly introducing a new version called Naturally More Organic Peanut Butter.
This new product contains two jars in green packaging that weigh a total of 3.5 pounds. Costco Contessa suggests that the jars may be made by the same manufacturer since the two (which were compared side by side) have the exact same nutritional facts and ingredients.
Related: How much PB is too much? Here's What Happens To Your Body If You Eat Peanut Butter Every Day.6254a4d1642c605c54bf1cab17d50f1e
Here's exactly what shoppers think about the new peanut butter.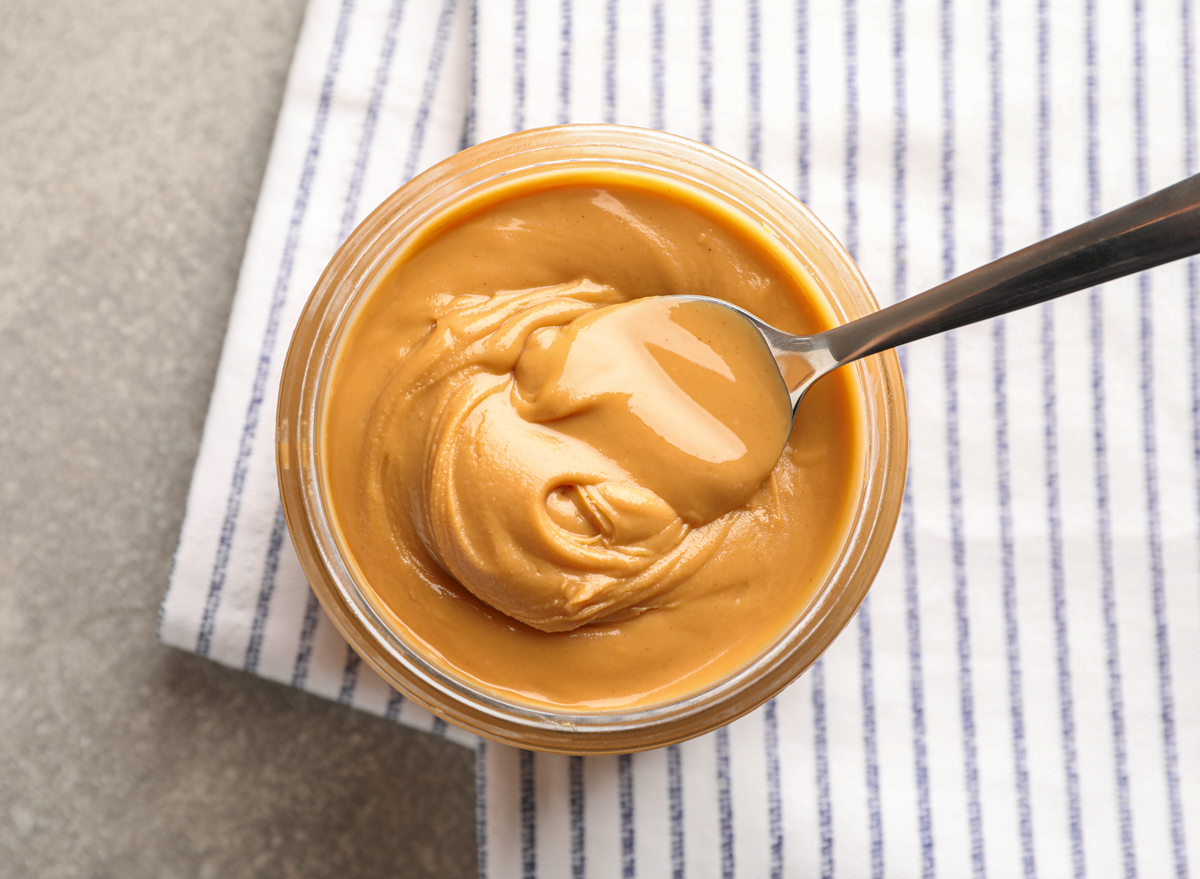 With the new version of the peanut butter already on some store shelves, the reviews are coming in hot. Costco Contessa says, "We liked it! Admittedly, we felt a pang of horror when we stared at the aisle and the old Kirkland Organic peanut butter was gone! But in the end, we feel this is an acceptable replacement."
Several Reddit users are also sharing positive feedback. "I got the replacement peanut butter today and tried a spoonful, and maybe it's just because I was starving after work but I thought it tasted even better than the Kirkland and has the same nutritional stats, so win-win," one wrote.
Another individual notes that this new peanut butter is not only "just as good if not better" than the old one but also cheaper. According to @costcoorganic, it comes in a pack of two for $8.79.
For more Costco news, check out:
Amanda McDonald
Amanda has a master's degree in journalism from Northwestern University and a bachelor's degree in digital journalism from Loyola University Chicago.
Read more about Amanda