Costco Just Brought Back This Adored Bakery Staple
In true warehouse fashion, this dessert is massive!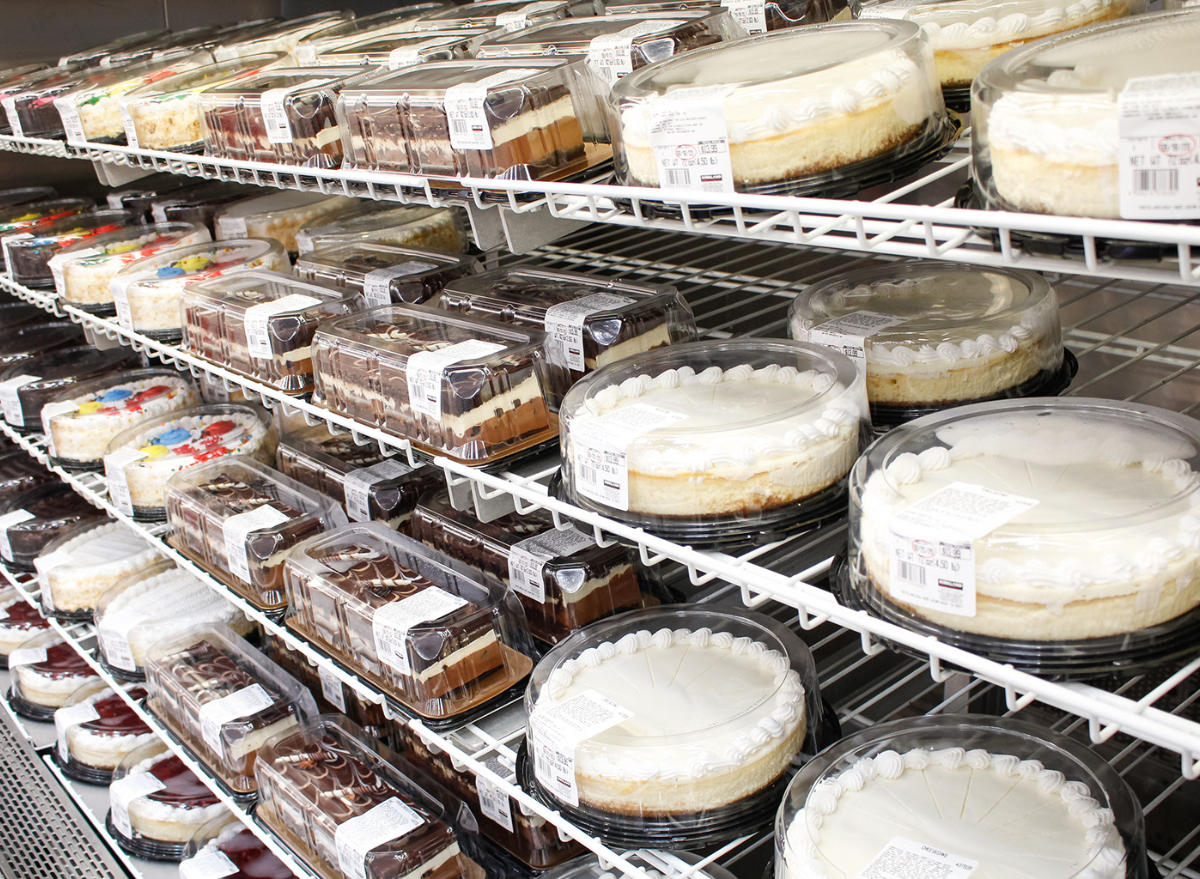 Because the Costco bakery has a cult following, true fans are always talking about what's going on inside this beloved section of the warehouse. Recently, the topic of conversation was the All American Chocolate Cake, which made a splashy comeback . . . in mini form.
Because Costco keeps things fresh, chocolate cake isn't the only new arrival to the bakery. In fact, a popular sweet and tart summer staple was just spotted for the very first time this season. The grand return of the Key Lime Pie was heralded by Instagram user @costcodeals, and you can tell the news was buzzy because more than 100 people commented on the post.
Related: Popular Costco Foods That Are Making You Gain Weight, Say Dietitians
In true warehouse fasion, the Key Lime Pie is no short of massive. Weighing in at 4.25 pounds, this heavyweight boasts 16 slices. The price tag for this pastry is $14.99, which comes out to about $3.50 a pound. Considering how much it would cost to make a pie of this size on your own, it's a steal!
"What?!?!? I need one NOW," one commenter exclaimed. Another added that they "made a 2 hour drive to the closest Costco" to get the pie . . . but that warehouse didn't have one!
Reddit user @mch2djp also posted a photo of the bakery's newest item, which included a closeup of the label. From the picture, we can tell that this huge pie contains a mixture of fats, oils, and sugars. Though we weren't able to obtain the nutritional information, it's a safe bet that one slice is probably more than enough for dessert.
Luckily, as the summer continues to heat up, this is a good option to share at cookouts and other outdoor gatherings. Remember: Moderation is key, and here's what could happen if you eat too many pastries from the Costco bakery.
To get all of the latest Costco news delivered right to your email inbox every day, sign up for our newsletter!
For more Costco news, check out:
Amanda McDonald
Amanda has a master's degree in journalism from Northwestern University and a bachelor's degree in digital journalism from Loyola University Chicago.
Read more about Amanda