The Top 10 Most Viral Food Moments of 2020
From pancake cereal to Ina Garten's gargantuan Cosmopolitan, here are the highlights of the year.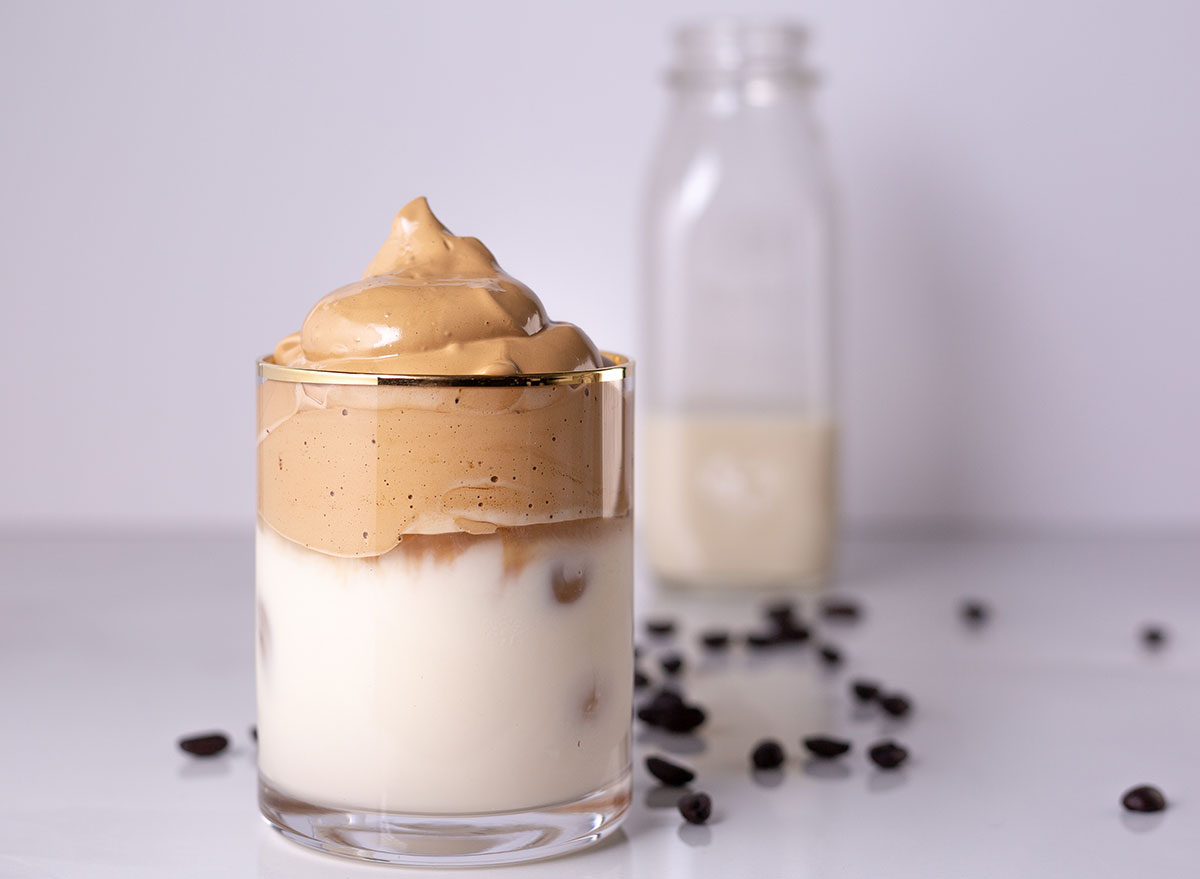 There's no question that 2020 will go down in history as the year the world went into a complete lockdown, and when many found solace scrolling through funny videos on Instagram, streaming all of the Netflix shows, and creating things right at home. Many of us used this year to test out a bunch of new recipes, but especially the quirky ones.
So many things that occurred in 2020 feels like a lifetime ago, and at the same time, a lot of other things feel like they just happened yesterday. But if there's anything to be learned in 2020, (aside from the ability to completely lose all concepts of time) it's the power of resilience and patience, and boy, did we all learn how to be more patient this year. Whether it was waiting in line for groceries, feeding a sourdough starter, tackling that in-depth paint by number kit you got from the craft store, or just waiting for the postponed release of Tenet, 2020 was an exercise in waiting for life to begin again.
Every week of this year, it seemed like there was a brand new food trend taking over social media that everyone was either actively participating in, reluctantly participating in, or saying they'd never do it but trying at least once. We may not have had toilet paper for a hot minute, but 2020 enabled many of us to come in touch with our creative sides. So, turn on an episode of Tiger King, grab your bottle of hand sanitizer, and reminisce on some of the year's best viral food moments. And don't miss the 100 Easiest Recipes You Can Make!
Everyone was baking bread
When work from home and the shelter in place order first hit in mid-March, panic-buying became commonplace, and people had to learn how to adapt to life without easy access to their favorite things. This, as well as the New York Times and Bon Appetit dropping delicious focaccia recipes just before the lockdown hit, meant there was a lot of bread baking going on. As grocery stores began experiencing food shortages, yeast was one of the first products to be absent from shelves—and thus causing the Big Sourdough Rise of 2020 (pun intended).6254a4d1642c605c54bf1cab17d50f1e
Restaurants looking to sustain income began selling sourdough starters and people everywhere began making their own right at home. It's no wonder there was such a drastic spike in searches for "bread" on Google Trends. Oprah may have told the world that she loved bread all the way back in 2016, but it never became more relevant than in 2020.
Whipped coffee was a part of the morning routine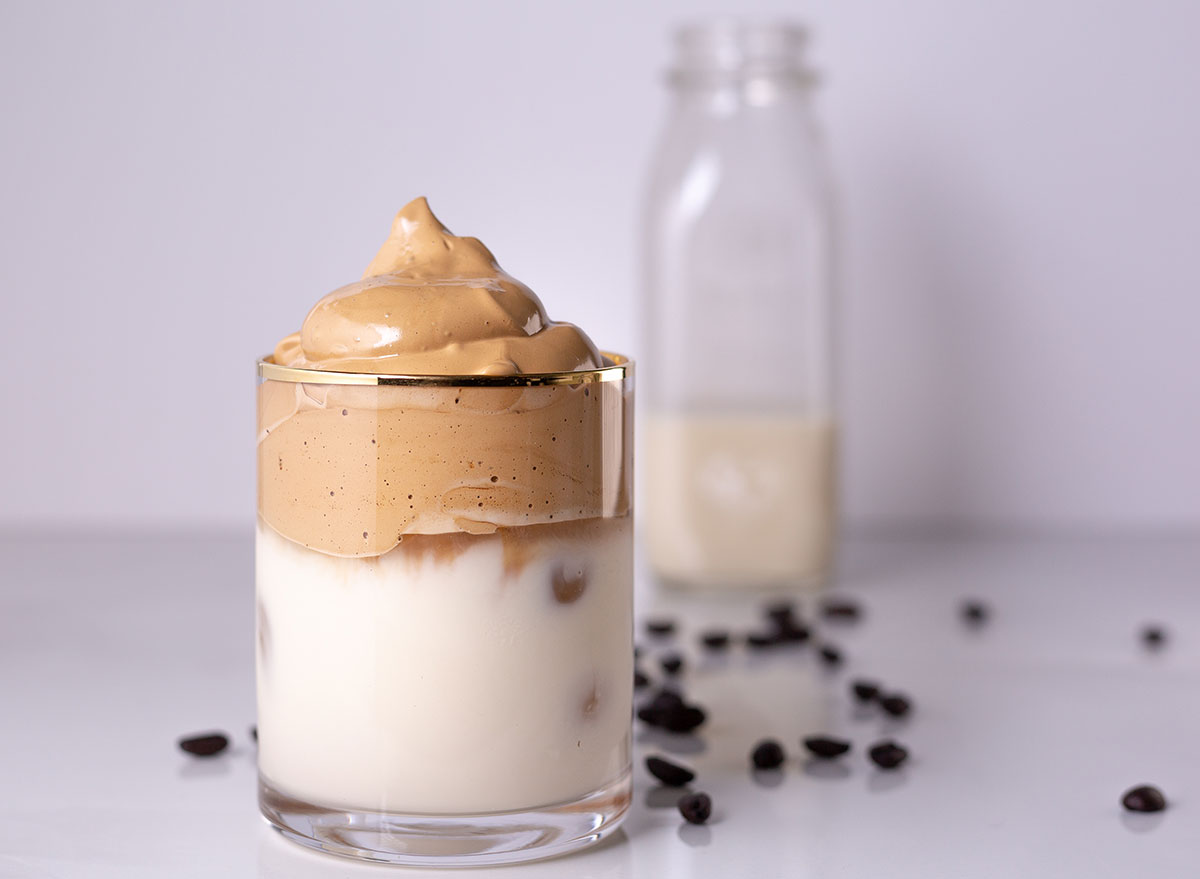 Joe Exotic, the big candle boom, and Dalgona coffee: If the movie adaptation of 2020 makes no reference to these three things, it's likely inaccurate. The three-ingredient Dalgona coffee originated in South Korea, and with everyone stuck at home, we were looking for any way to feel some sense of luxury, joy, and like we were #treatingourselves. Who knew everyone had instant coffee in their houses? Who knew so many people had such good upper body strength?
For weeks, it felt like every morning social media would be saturated with people showing off their beautiful, meringue-like coffees, whipped with affection and delicacy. Soon it seemed like everything had its whipped representation—strawberry milk, whipped hot chocolate, even whipped Nutella. It was gone as quickly as it came, but it's a memory that we'll all look back fondly on as a representation of a very specific time. (Related: How to Make Whipped Coffee Three Different Ways.)
Pancake cereal > stack of pancakes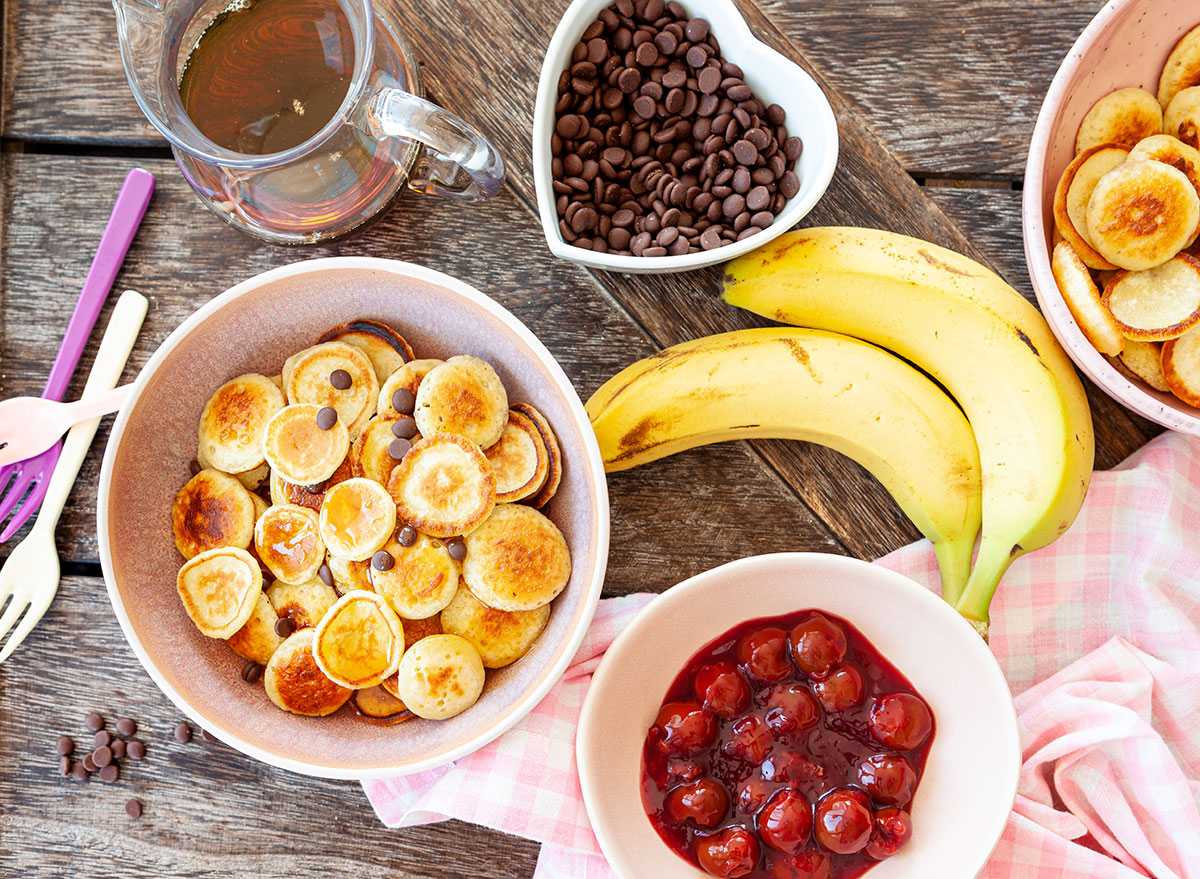 Tiny kitchens have been around for a while, but tiny pancakes didn't become a massive trend until 2020. Pancake cereal came from the same place that a lot of food trends spawned from in 2020: TikTok. And no, it isn't a boxed cereal that looks like pancakes. Pancake cereal is exactly what it sounds like—a lot of tiny pancakes made by hand, served in a bowl, and topped with whatever pancake toppings your heart desires.
Remember, 2020 was a test of patience, and nothing will test your patience quite like using a squeeze bottle to make dozens of itty bitty pancakes. Here's hoping 2021 lets croissant cereal have its own moment.
White Claw became acquainted with the slushie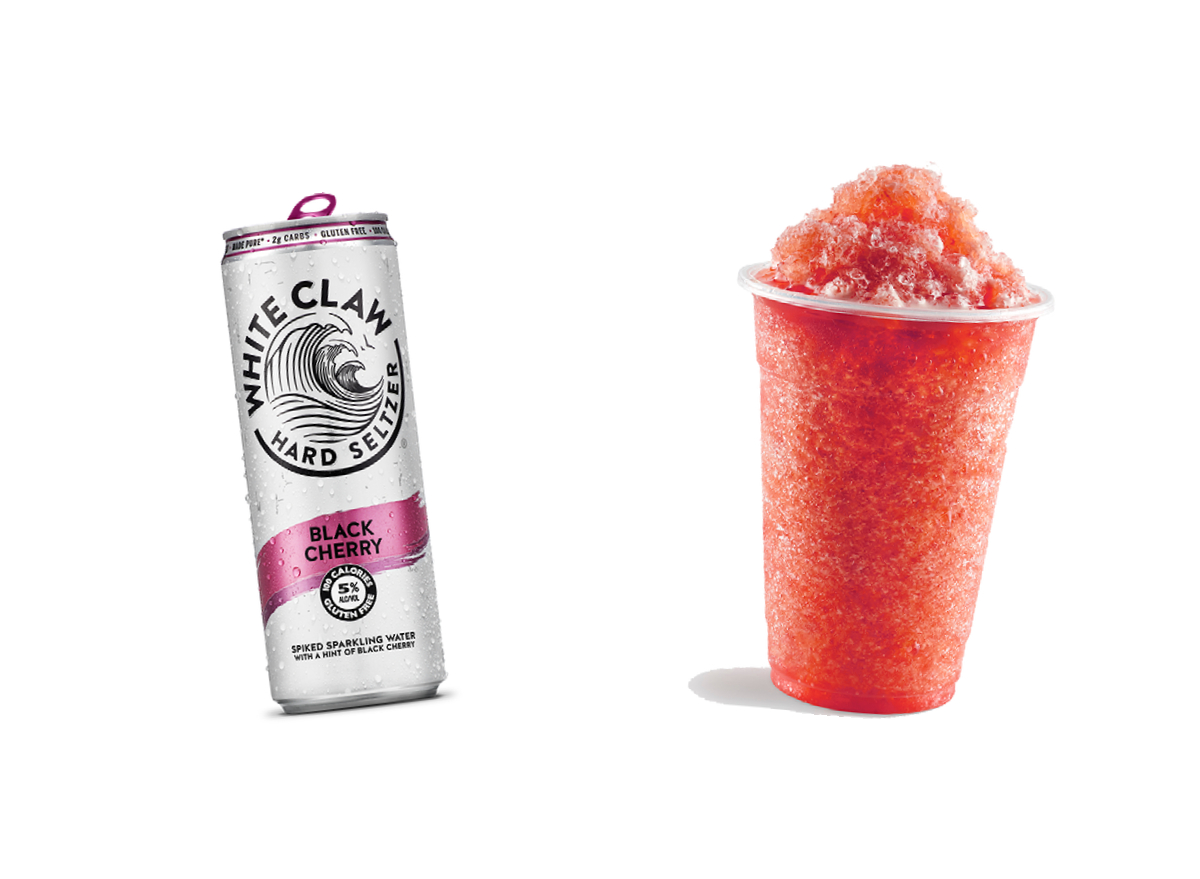 We learned how to do a lot of things at home this year, but there's nothing quite like getting a slushie straight out of the machine. If you didn't have one of those (like 95% of us) you had to get creative. Frosé had a huge moment in 2019, and 2020 wasn't going to thrive without its own frozen drink. White Claw, or hard seltzer slushies, are the three-ingredient way to bypass the no-machine block. All you need to make one is a hard seltzer—White Claw, Truly, Bon & Viv, Wild Basin, whatever you like—fresh or frozen fruit, hard liquor (rum or vodka is preferable), ice, and a blender. Dump everything in a blender, and you've made the slushie you didn't know you needed.
Ina Garten made a legendary Cosmopolitan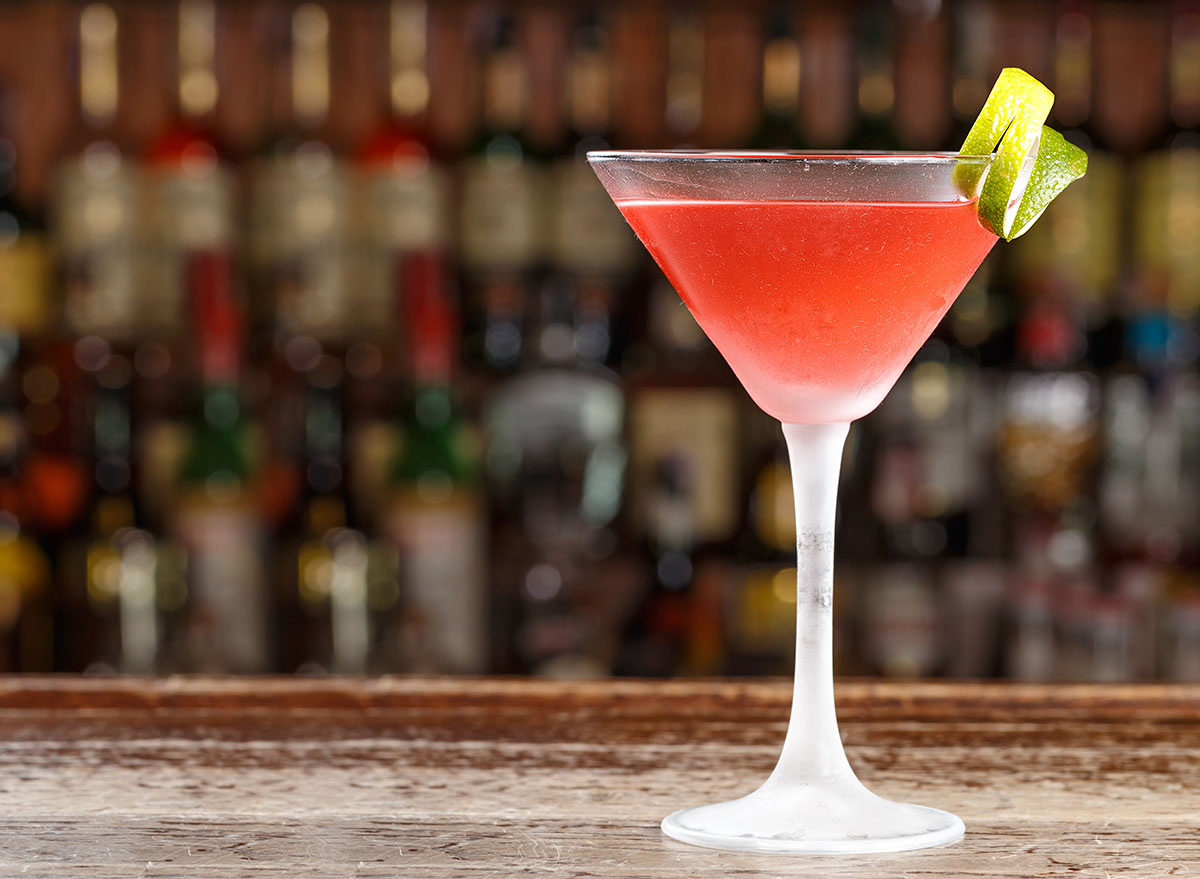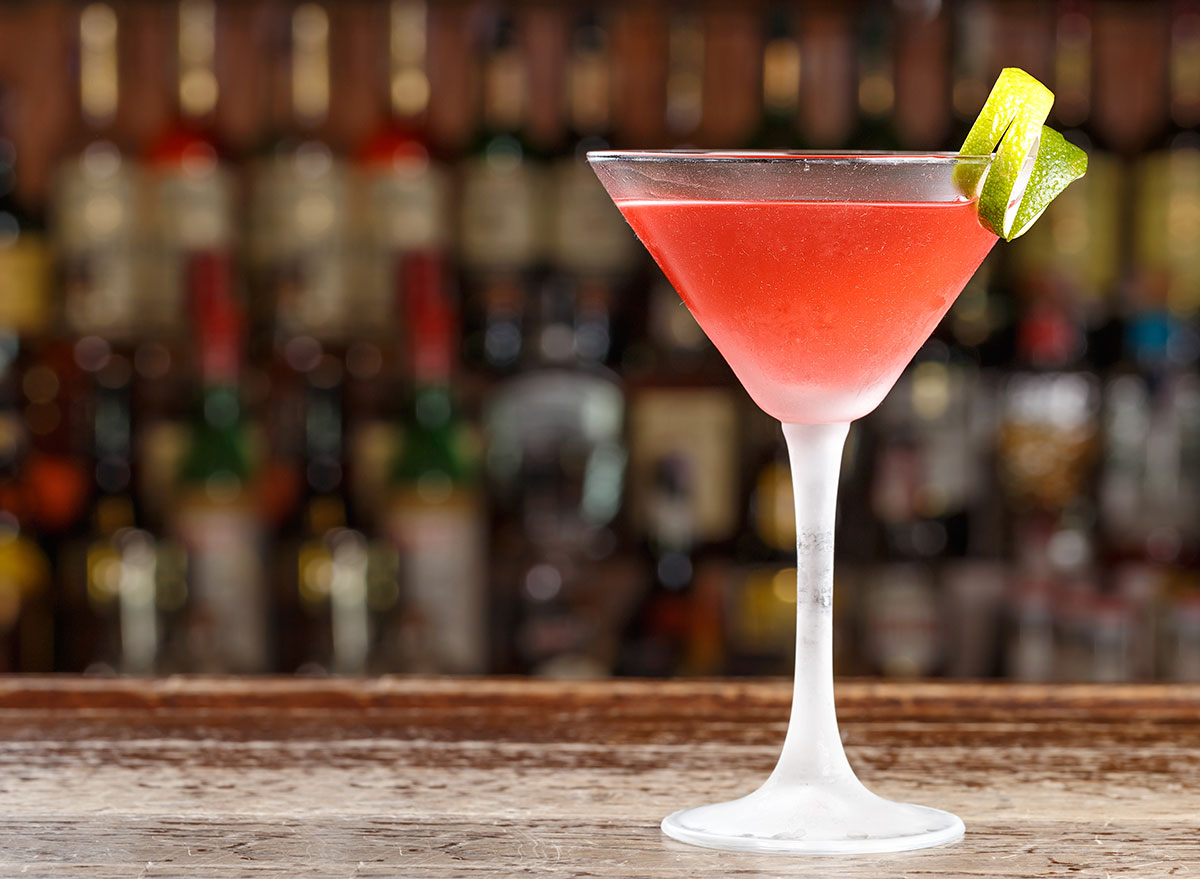 The internet's Cool Aunt, Ina Garten, broke the internet one seemingly innocent day in April when she dropped a video of her making a Cosmopolitan cocktail on Instagram. How is that notable, do you ask? Because the cocktail was made with an entire bottle of vodka in a pitcher, and the video was released at 9:30 in the morning on a Wednesday—that's why. People everywhere suddenly felt seen and many ran to their kitchens to recreate it. The best part? No one thought twice about drinking vodka and cranberry juice first thing in the morning during the workweek—2020 had no rules. In that moment, we were all Ina.
Everything…but the Bagel Sesame Seasoning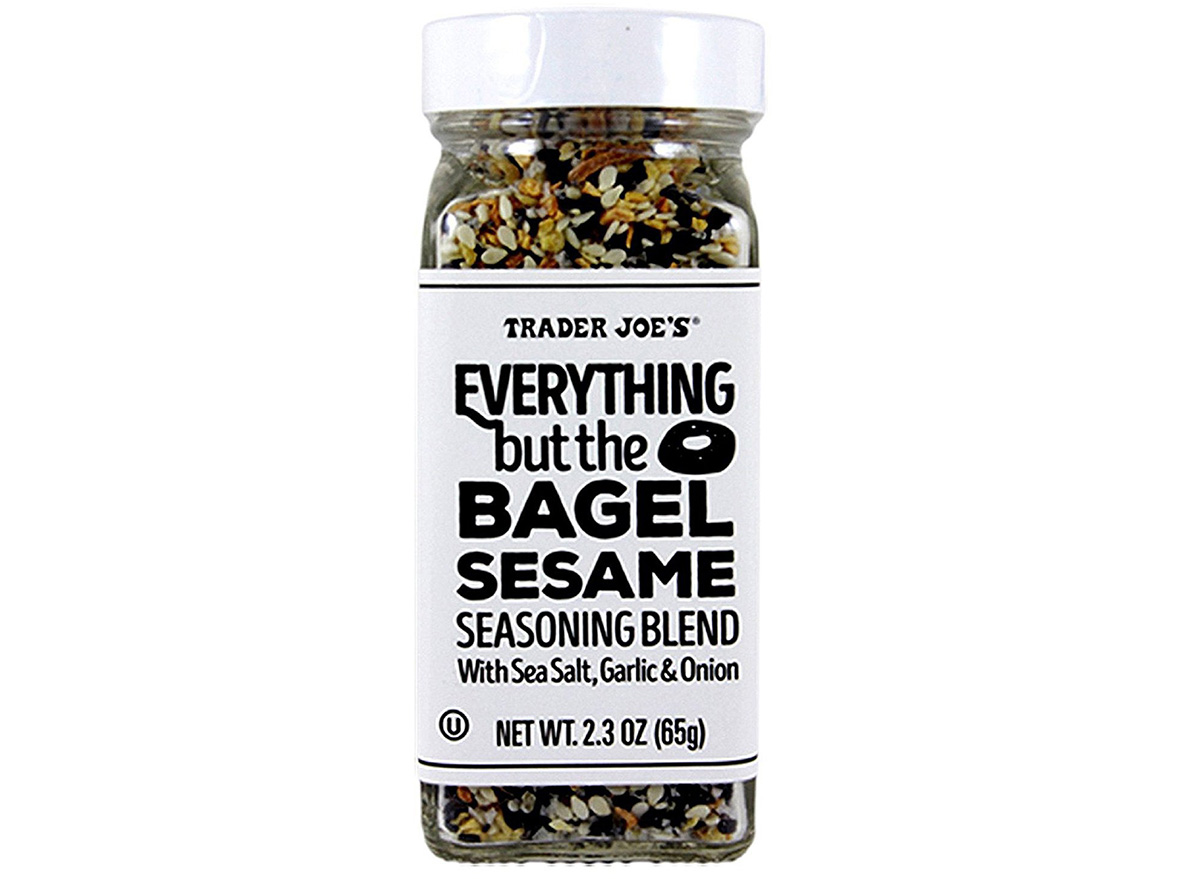 Trader Joe's had a pretty stellar year, with the world cooking from home, many people began showing off their best Trader Joe's creation online. And it seemed like every pantry featured the Everything but the Bagel Sesame Seasoning Blend (and its siblings: chili lime seasoning and Everything but the Elote seasoning.) It was used in everything, but the most popular use of the seasoning was on top of a halved, green bell pepper filled with cream cheese—kind of a diet-friendly bagel in its own right. And don't miss, What Happens to Your Body When You Eat a Bagel.
Snack boards dominated Instagram accounts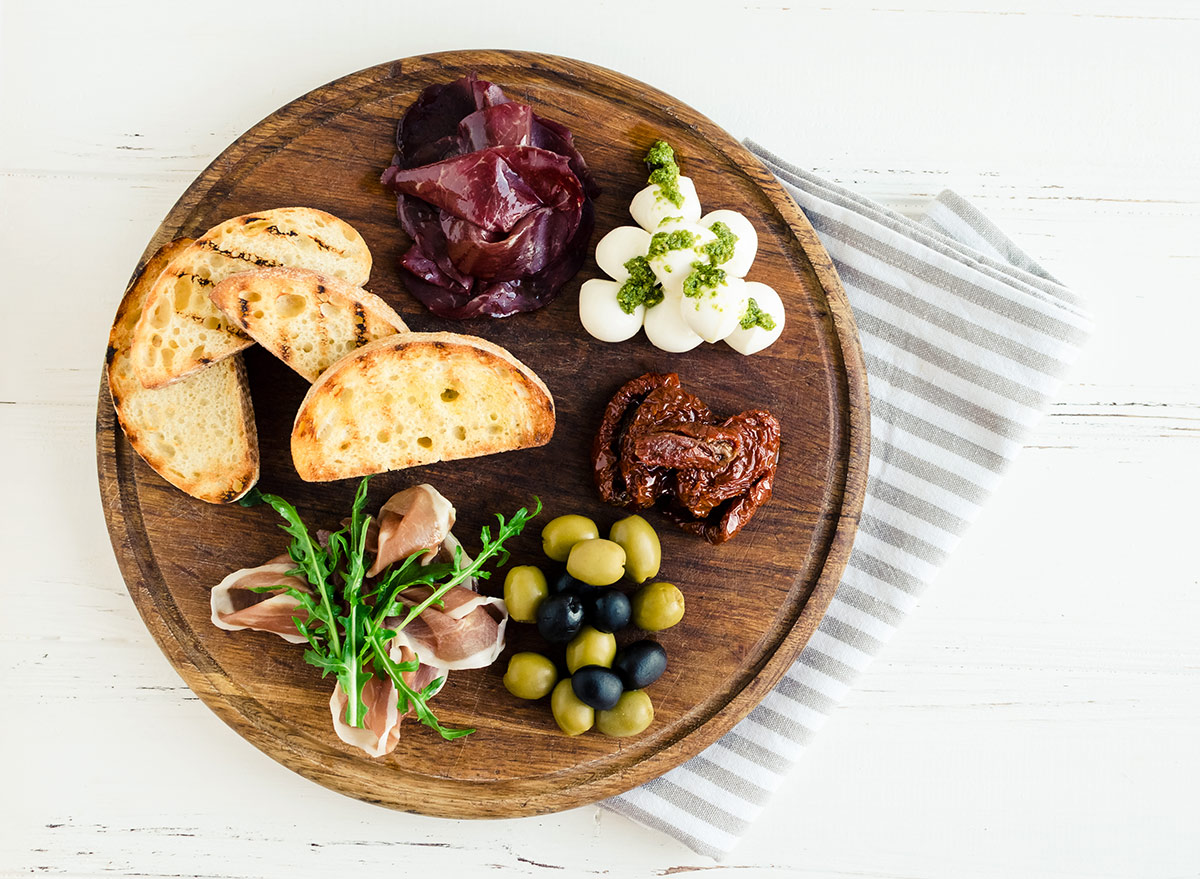 With everyone doing virtual happy hours, the snack board was born. A snack board is a mini-charcuterie or cheese board, or really, a plate with a handful of snacks you picked because you couldn't make up your mind. Let's be honest, most of us were working with Goldfish crackers, turkey roll ups, and apple slices. But hey, doesn't that sound like the perfect snack plate? Check out How to Build the Perfect Charcuterie Board for a proper lesson on how to make a charcuterie board.
Babka!
Going back to our bread kick, babka, a sweet, dark chocolate-laced braided bread, really stole our hearts this year. The Instagram-friendly bread has been a staple in Jewish households (as well as the entirety of New York City), and it wasn't until Prue Leith on this year's Great British Baking Show claimed that Paul Hollywood's babka was "better than any she'd had in New York." Cue proper rage on social media, with people calling it "blasphemy" and making suggestions of where she can go to find a good one because clearly, her taste buds are flawed.
Italian soda became the drink of choice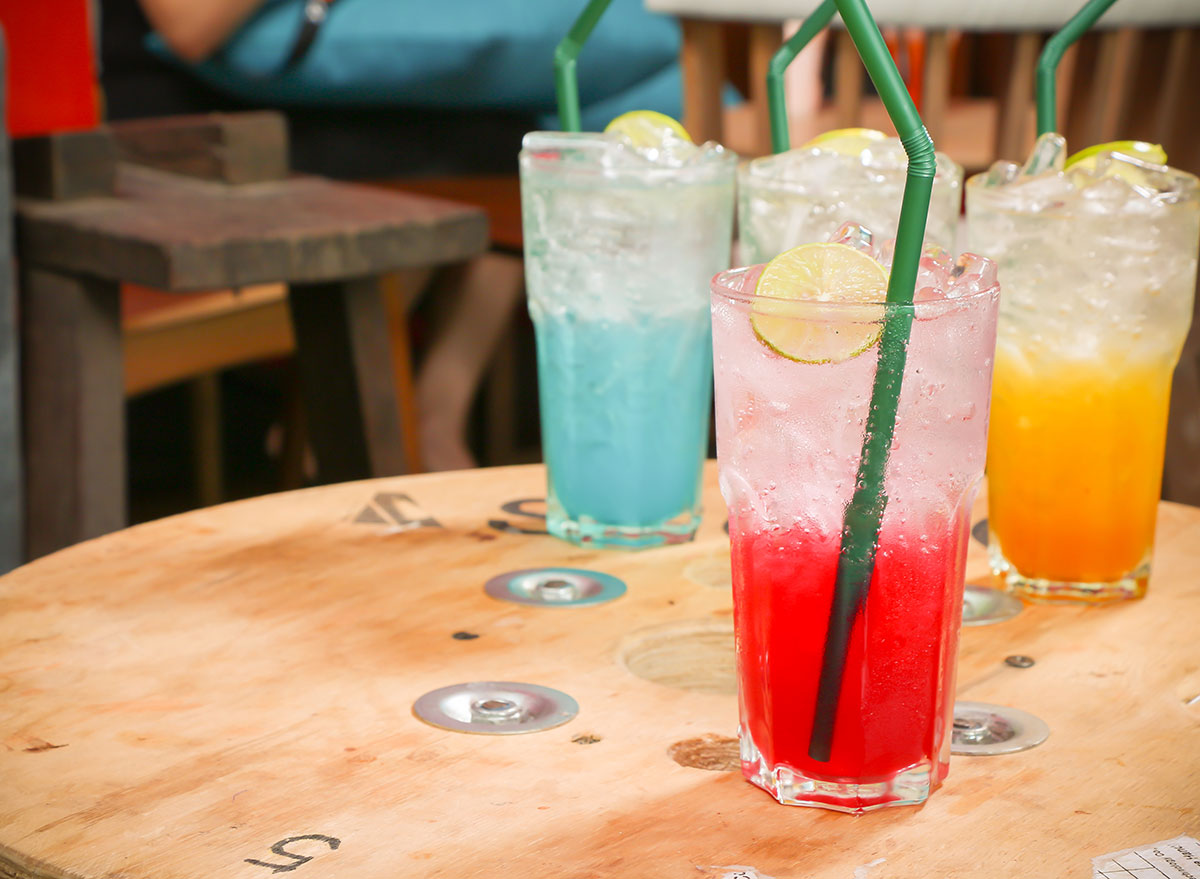 The Italian soda—you know, flavored syrup and soda water—has only been around forever (it's a feature that's seen on café menus for repurposing those syrups for multiuse). But when TikTok revealed the "Red Bull Italian Soda"—a chaotic mixture of sugar, cream, caffeine, and water that feels nothing short of violent—it felt like 2020 was truly a fever dream. The 25-year old coffee shop worker and unofficial master of chaos Lainey Cooley first shared the drink on TikTok and, well, we'll let the video stand for itself.
There are so many questions for the person who ordered this, but the primary one is, "Are you okay" followed by, "Who hurt you?"
McDonald's coffee cups fooled us for a second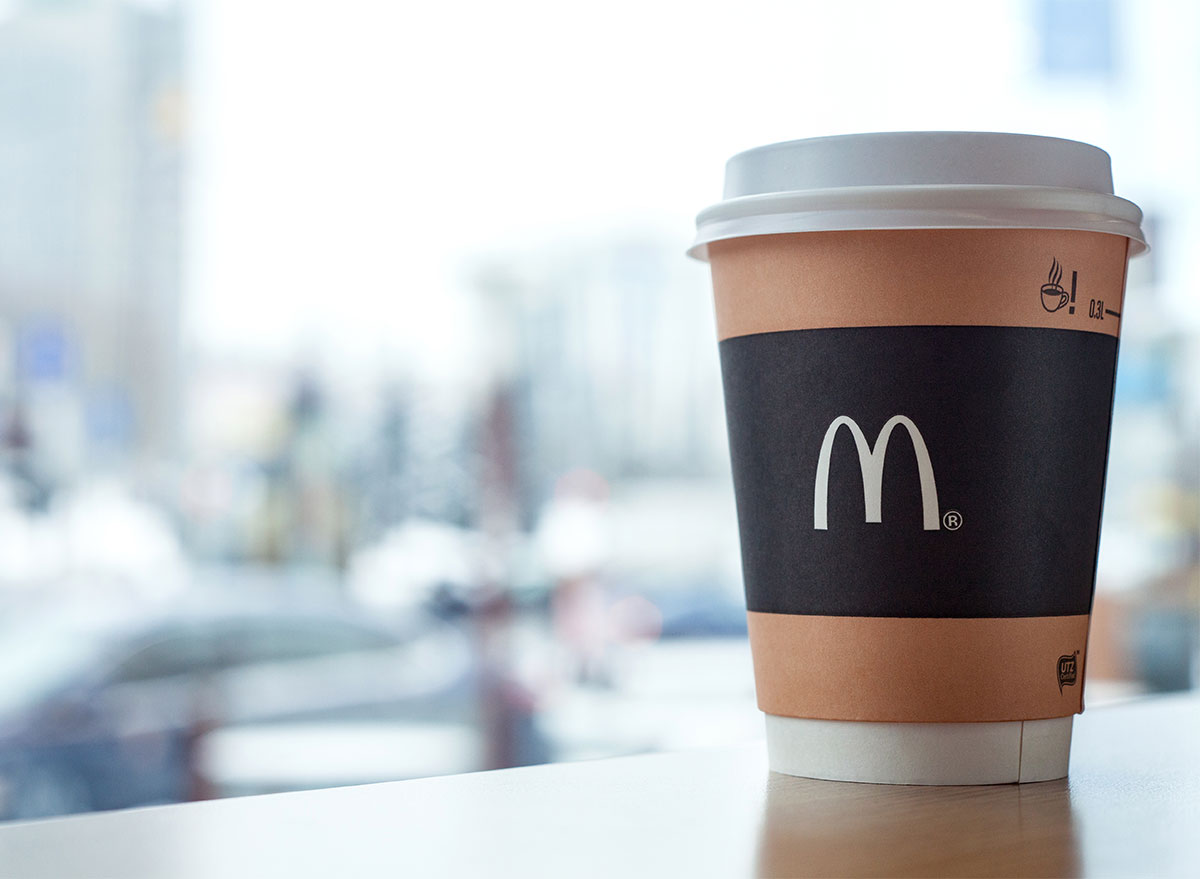 Spending too much time on TikTok can make you believe a lot of things—the tarot card readers on my "for you" page are certain my ex is coming back—but one user had people fooled into believing a beloved fast-food company might be getting themselves into yet another drink-related fiasco. TikTok user mykah.mykah dropped a video last month that showed a full, small-size McDonald's drink cup can also fill a medium- and large-size cup—with the same amount of liquid. The comment section is, to say the least, divided on the validity of this. As it turns out, this controversy was first investigated nearly 6 years ago on Reddit and unfortunately, has been debunked. But, it was fun to believe while it lasted, right?
For more food-related recaps of the year, be sure to check out the 15 Worst New Fast-Food Menu Items of 2020.