This Is America's #1 Favorite Beverage at Trader Joe's
Is your favorite on the list?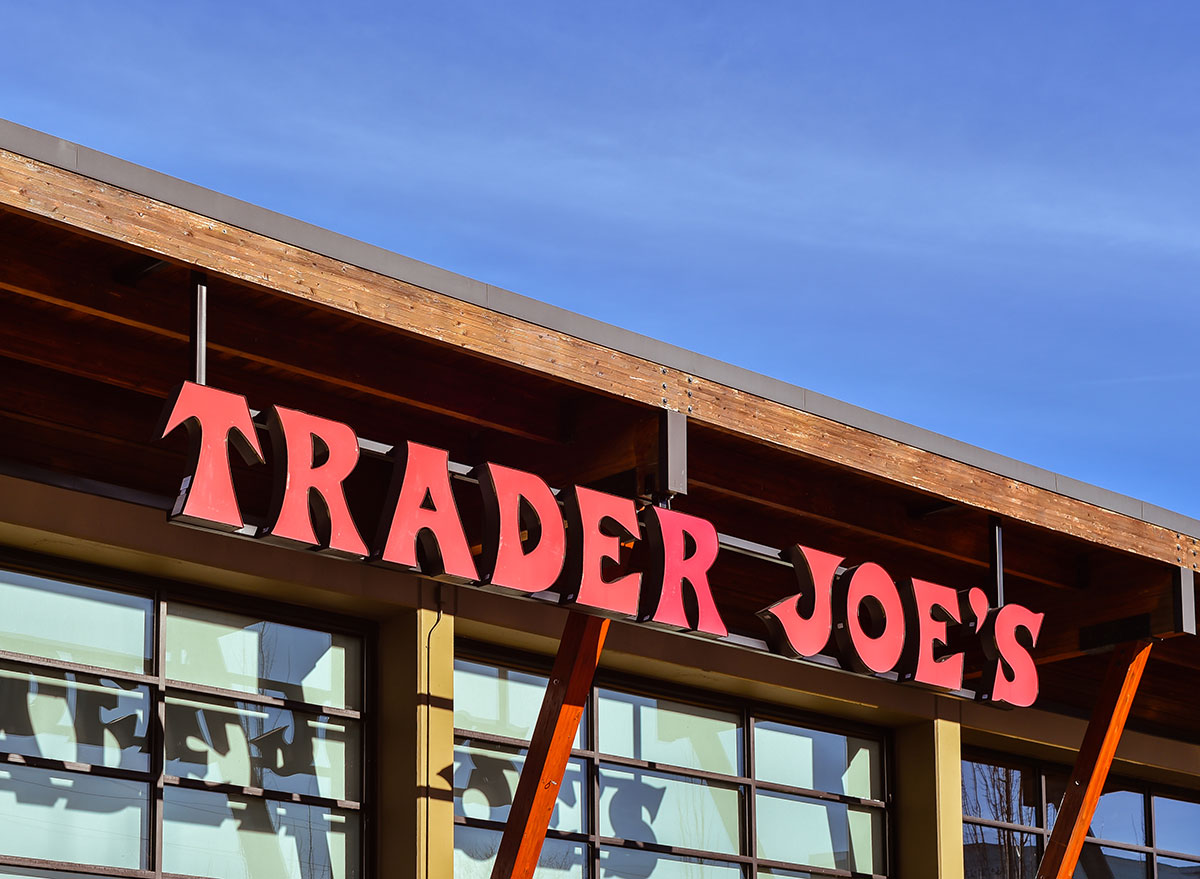 Trader Joe's is a store full of classic pantry staples, as well as innovative foods and beverages. The grocery chain announced the winners of the 12th annual Customer Choice Awards this week, and the coveted list revealed which beverages customers count as their favorites.
"We've counted and re-counted; your votes have been tallied, and the wait is over! Well, almost," the grocer wrote on Jan. 25. "Before the big reveal, we want to state upfront: We cannot guarantee the current availability of these products in your neighborhood store, particularly when it comes to your seasonal favorites."
Both tried-and-true thirst quenchers and trendy new refreshments made the cut. Read more to find out if your favorite drinks rank supreme, and be sure to check out the Grocery Shortages To Expect in 2021, According to Experts before your next shopping trip.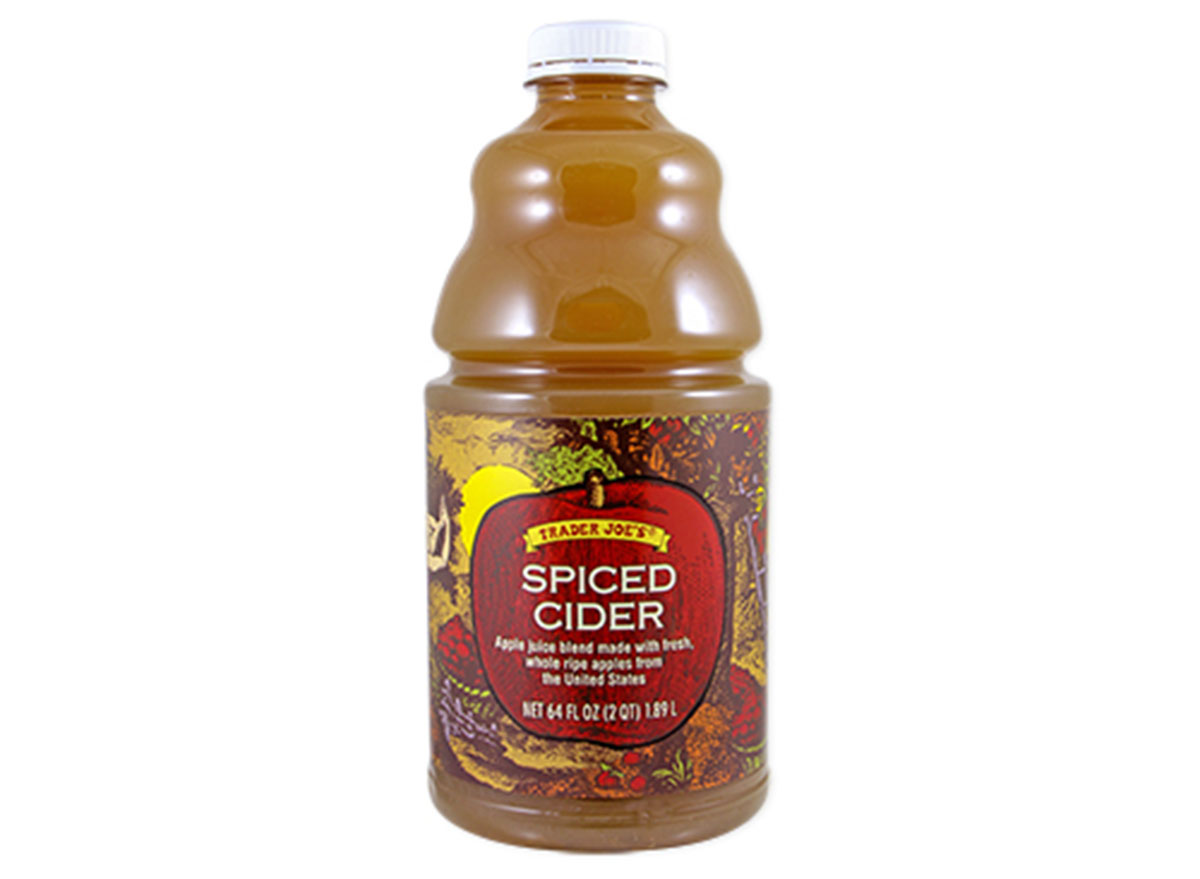 Though it's a seasonal item, Spiced Cider earned a spot as Trader Joe's fifth most popular beverage. A perfect drink to pair with cool autumn nights, this popular cider has returned to store shelves every fall for more than 20 years.
"This fall-favorite is made exclusively for us with the juice of bursting-with-flavor apples and brewed with spices like cinnamon, allspice and cloves," the grocery store chain describes the product. "There are no added colors, artificial flavors, or preservatives here—and absolutely no added sugar."
Related: 80% of Americans Are Deficient in This Mineral That Controls Sugar Cravings
Cold Brew Coffee Concentrate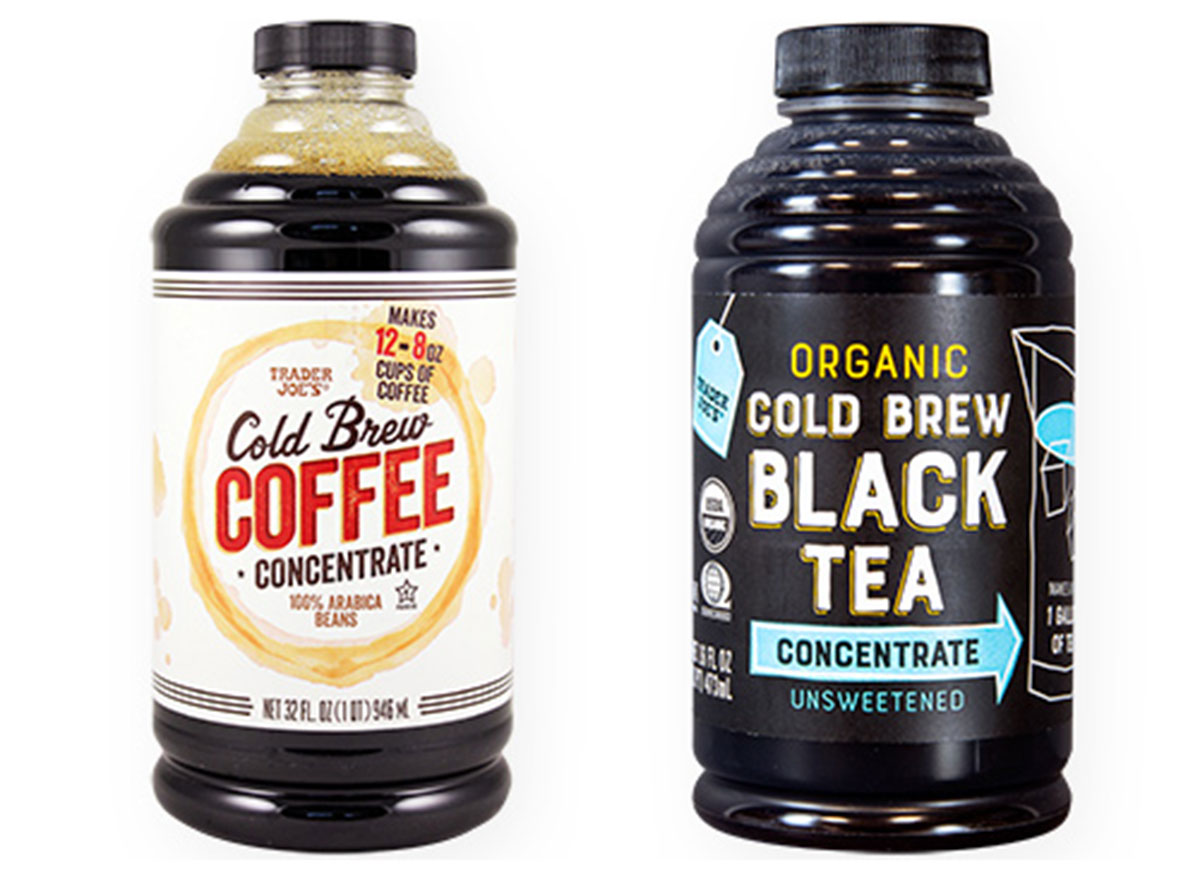 What makes cold brew so smooth is the steeping period, but sometimes it can feel impossible to wait 12 to 24 hours for a cool glass. Enter this next runner-up, which Trader Joe's calls "hot, hot, hot!"
A 32-ounce bottle of Cold Brew Coffee Concentrate makes about 12 cups of cold brew when mixed with water or milk, and it costs less than $8. With all these wins, it's hard to imagine why this drink wouldn't make the cut!
For some tips on how to enjoy a cup of Joe without drinking an absurd amount of sugar, here are the 8 Healthiest Ways to Drink Your Coffee, According to Dietitians.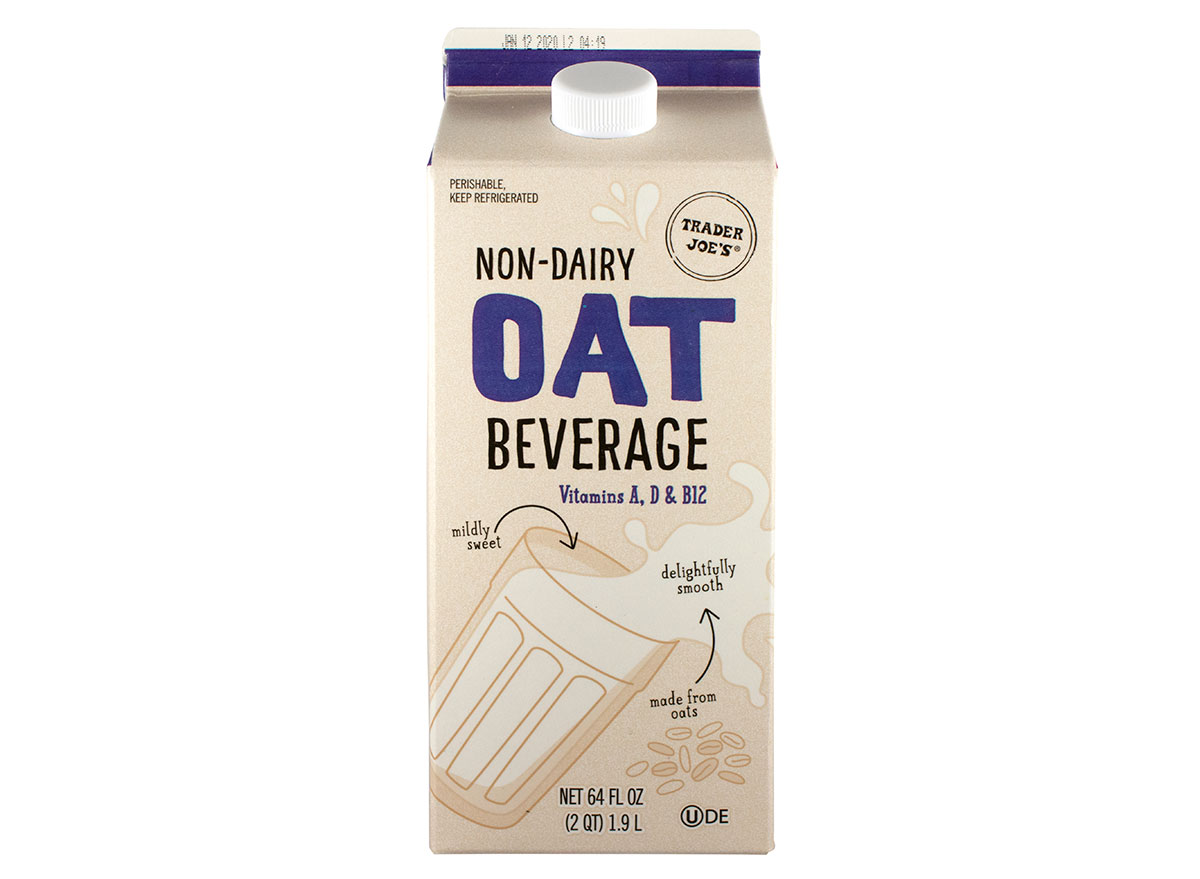 There are two places in the store to pick up this kitchen staple—on the aisle or the refrigerated section. Both options are vegan, don't contain cane sugar, and cost less than $4, according to TJ's. The shelf-stable option comes in a 32-ounce milk carton, while the refrigerated is sold in a 64-ounce carton.
Related: 7 Best Oat Milk Brands to Buy, According to Nutritionists
Sparkling Honeycrisp Apple Juice Beverage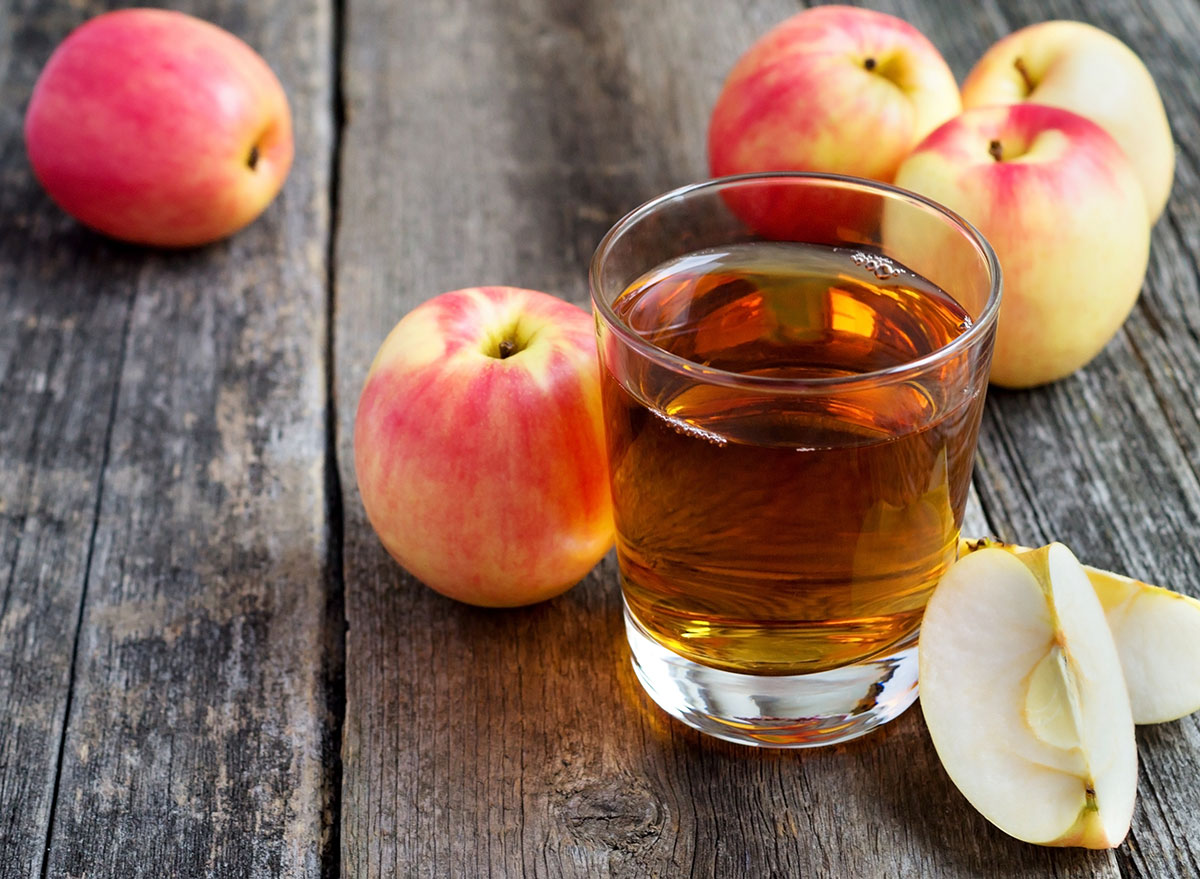 Another fall favorite finished among the top five favorite beverages, and this one is the ideal seasonal solo drink. That's because the 10-ounce cans come in packages of four.
This liquid offering newly hit fall 2020, according to the Instagram account Trader Joe's List. Judging by the social media response, fans were excited from the very beginning. "It's so good. I mix with seltzer. I don't drink alcohol, and this was a fun drink on Thanksgiving," one person commented.
For more on what you should buy at this grocery store chain, here are The Best Trader Joe's Foods of 2020.
And the item prized as Trader Joe's customers' favorite drink is…
Sparkling Black Tea with Peach Juice Beverage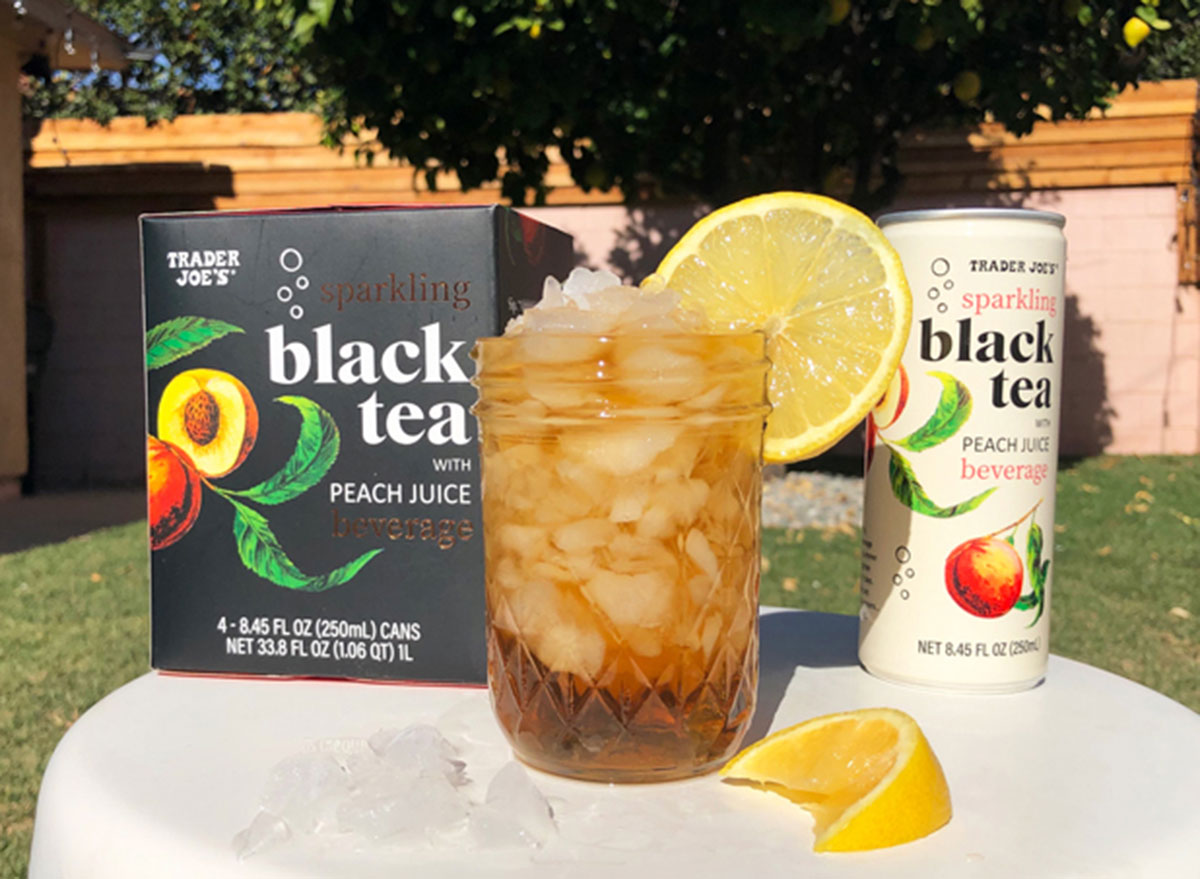 There's nothing better than a fruity drink on a hot day, and summer love lives on forever. Customers officially crowned this sparkling tea as their favorite TJ's drink of the last 365 days.
Like Sparkling Honeycrisp Apple Juice Beverage, the drinks come in boxes of four individual cans. What makes this a real winner is the fact that each serving contains only 15 calories and 2 grams of sugar.
Trader Joe's says this tea pairs perfectly with bourbon, honey, and a lemon slice, because it's "perfectly peachy, ultra-fizzy, and subtly sweet." Enjoy it any time of the year, they suggest: "Even on the dreariest of days, it'll add spring to your step and leave you feeling peachy-keen."
To get the latest news about Trader Joe's and other grocery store chains delivered right to your email inbox every day, sign up for our newsletter!
Amanda McDonald
Amanda has a master's degree in journalism from Northwestern University and a bachelor's degree in digital journalism from Loyola University Chicago.
Read more about Amanda