The #1 Eating Habit Chrissy Metz Had to Lose 100 Pounds
She's inspiring people to love themselves.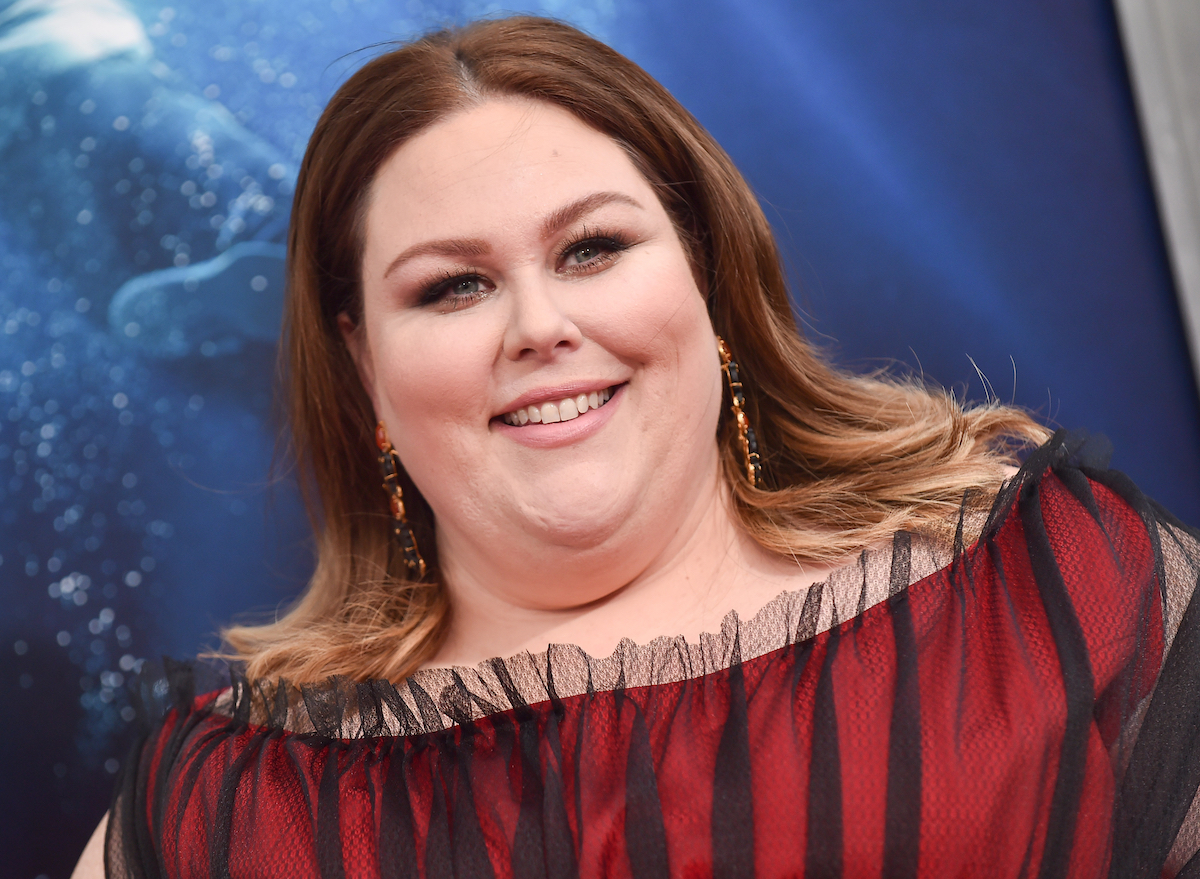 Known for her iconic role in the tear-jerking NBC show "This Is Us," Chrissy Metz has been fully open about her weight loss journey in real life, just like her character in the drama, Kate Pearson. All while being a successful actress, Metz would constantly think about her struggle on and off the screen with her weight, eventually leading to a 100-pound loss.
Although Metz no longer continues to let her weight interfere with her success, it was a long journey for her to be comfortable in her skin. During her weight loss efforts, she made some lifestyle changes to help shed the pounds. According to People, Metz lost 100 pounds by eating in a calorie deficit.
"All I did was eat a 2,000-calorie diet and walk 20 minutes a day," she told People.
Calorie imbalance is the number one cause of weight gain. Essentially, if you eat more calories than you are burning off, then you will end up gaining weight. Especially nowadays, we tend to eat more calorie-dense processed foods and fewer whole foods. We also sit down a lot, which doesn't help the weight gain. That's why eating fewer calories and moving (even for a short period) throughout the day can be beneficial for weight loss.6254a4d1642c605c54bf1cab17d50f1e
It's important to focus on the quality of the food and the quantity. It's essential to calculate your calories based on your basal metabolic rate. You can do this by finding your specific caloric needs before setting any kind of calorie deficit for weight loss. Overall, you know what and how much your body needs.
However, Metz's weight loss happened rapidly, within 5 months, because she became consumed with losing weight to make it in the acting world. Since then, she has thankfully become more comfortable in her skin, focusing on being healthy for herself instead of for the media.
Metz goes on to tell People that she is taking steps to lose weight. However, she clarifies that the stops along her weight loss journey are not for anybody but herself.
"I want to have a fit, healthy body and not have to be put in a box. I don't want to be limited by anything," Metz says in the interview.
As Metz continues to thrive in the acting industry (and soon to be singing industry), she has also shifted her mentality to more body positivity, not specifically focusing on numbers on the scale and not having a numbered weight loss goal on her mind.
According to Women's Health, she spoke at the WrapWomen's Power Women Summit about dealing with pressure to lose weight.
"Whether I lose weight or I don't, I don't really hold onto like a number," Metz said at the summit. "I don't think that's important because who's to say what."
Metz then explains the importance of every individual determining what makes them happy and how to achieve that.
"It's going to take some time. There are some days where I'm like, 'I'm definitely eating my feelings.' Other days when my heart is full, I'm not hungry. Do I want to take care of my body and live a healthy life? Absolutely. That doesn't mean you can't do it at an unconventional size."
Kayla Garritano
Kayla Garritano graduated from Hofstra University, where she majored in Journalism and double minored in Marketing and Creative Writing.
Read more about Kayla