The #1 Eating Habit Hilary Duff Always Lives By
Her eating habit is what dreams are made of.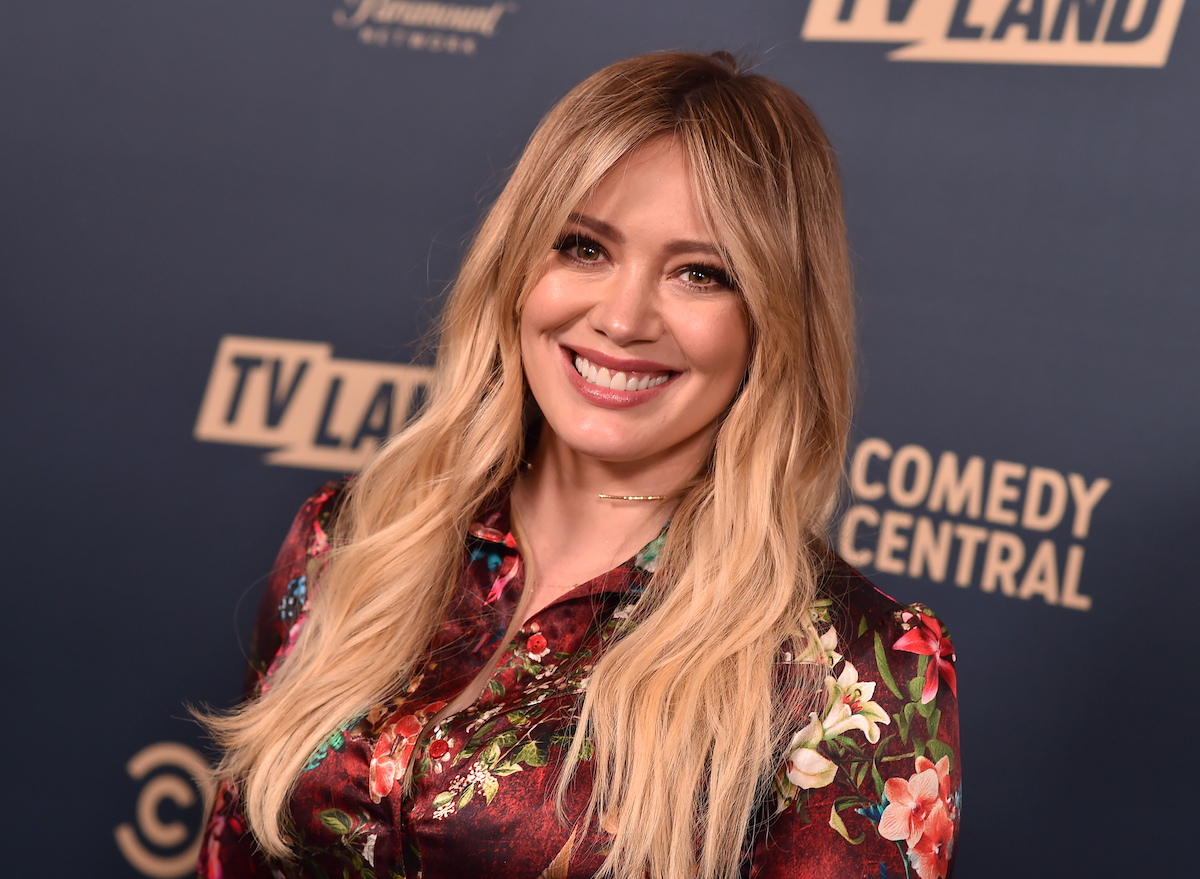 A Disney Channel icon turned modern-day Hulu star, Hilary Duff has blossomed through the years as a singer and better-known actress. A millennial role model, this mother of three still finds time to manage her acting career, as well as maintain a healthy and happy lifestyle. So healthy and happy, in fact, that she was just in Women's Health, setting an example for what comfort in your own skin should feel like.
In the feature, Duff explains that she "loves her body," both on the outside and inside, all while talking about her lifestyle of juggling family and business. Her happy and healthy lifestyle also includes eating choices, with one habit, in particular, she remains true to. When it comes to eating habits, Duff does not restrict herself from food.
"We eat butter in this house, and olive oil, and sodium, and sugar," Duff tells Women's Health. 
When it comes to balancing mom life and work life, food is important to ensure she and her family are satisfied. For example, her kids are allowed to have a treat once they eat their vegetables. In the interview, she is also seen taking a bite of a turkey, arugula, and pickle sandwich. She also made herself a deviled egg, which she classifies as "Mom's version of a treat."
On an ideal night, Duff has her kids in bed and all is quiet in the house. She'll then change into comfy pajamas, get into bed by 7:30, and eat takeout sushi with her husband while watching their shows.
Duff not enforcing a restrictive diet has helped her to grow as a person, physically, mentally, and emotionally. It has actually been proven that long-term food restriction has not been sustainable for any person.
According to researchers from UCLA, studies show that even if you tried a restrictive diet and lost the weight, you would end up gaining it back again shortly after you were done dieting. The researchers also explained that there was evidence suggesting that repeatedly losing and gaining weight is linked to cardiovascular disease, stroke, diabetes, and altered immune function.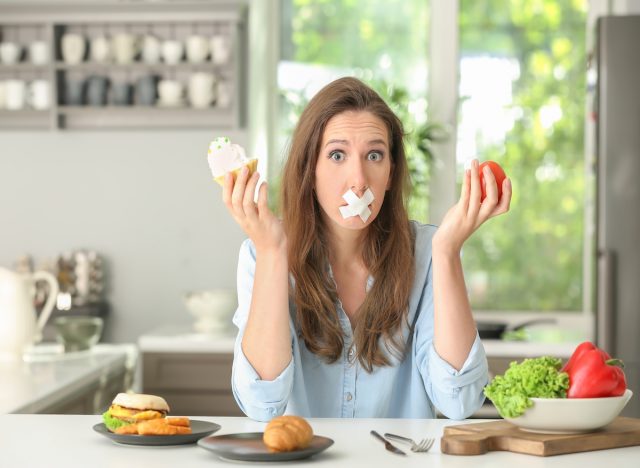 The restrictive diet has been linked to harming people in more ways than one, including negatively impacting mental health. Because your physical and mental health are intertwined, it's important to note that if you're not feeding your body properly, it will affect you all around.6254a4d1642c605c54bf1cab17d50f1e
Restricting your food intake will also lead you to more unhealthy eating patterns, such as craving carbs or sugary food. Always choosing foods to eat or not eat will make you stressed, and restricting food can become more harmful to your weight, such as causing a decrease in metabolic rate and potentially leading to eating disorders.
Instead of restricting yourself, try making a plan with all kinds of foods you love, listening to your body and treating it with care, and focusing on the quality of the food you're eating.
RELATED: 20 Worst Celebrity Weight Loss Tips
Kayla Garritano
Kayla Garritano graduated from Hofstra University, where she majored in Journalism and double minored in Marketing and Creative Writing.
Read more about Kayla