5 States Where Shoppers Spend the Most on Groceries Right Now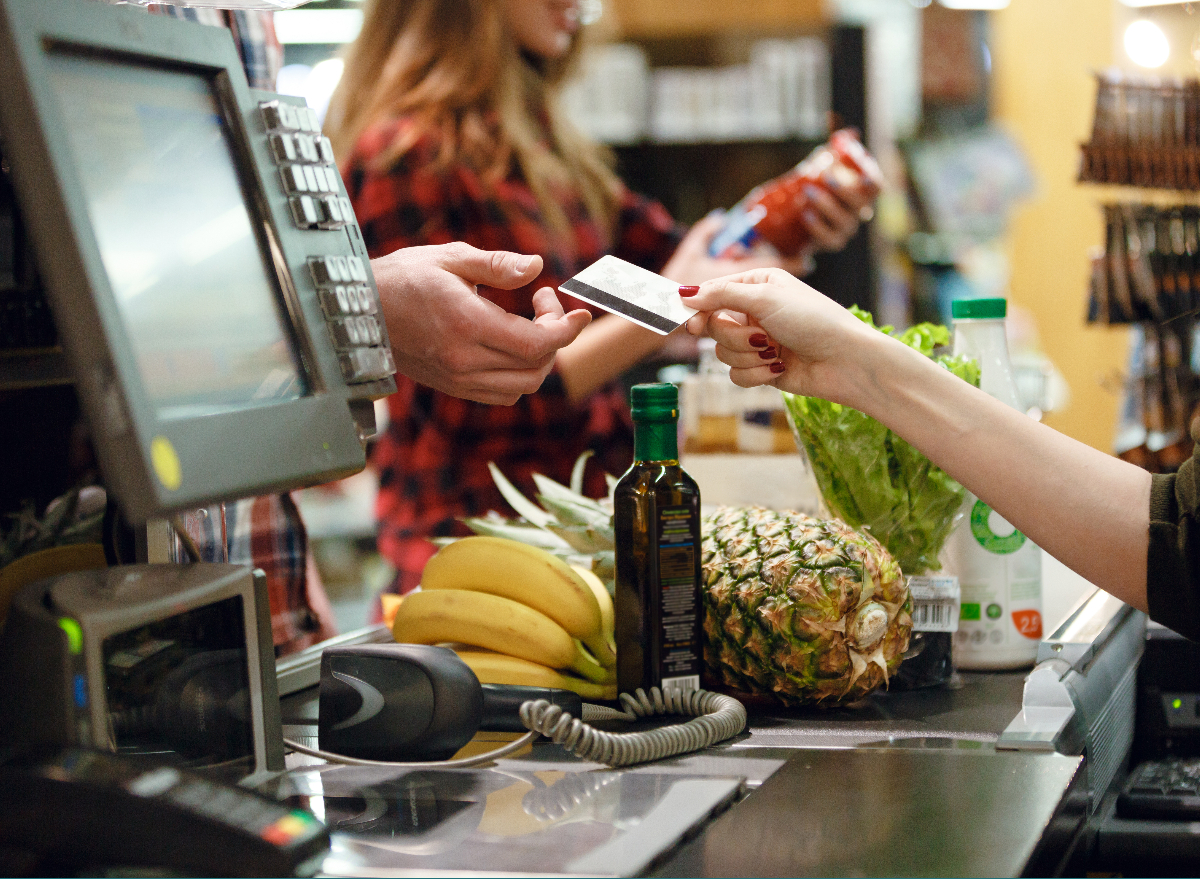 Take a seat, because if you're hoping sticker shock at the grocery store will lessen anytime soon, the news isn't encouraging. Especially if you live in states where food costs compete with incomes.
Food prices and inflation are making it harder for American families to balance budgets. How much of the household "pie" can be allocated to groceries is a key concern — according to a recent poll, there has been a 13-point drop in those who say it's "easy" for them to pay their grocery bills over the past two years.
Inflation hit 7.9% this January — the biggest increase since 1982. And food cost increases as of today have almost matched the inflation rate, rising 7%, double the recent average of 3.5%, according to the U.S. Department of Agriculture (USDA) in its most recent Food Price Outlook.
Expect food prices to rise upwards of 3% this year from where they are now, reports the USDA. Investment firm Goldman Sachs is more pessimistic, projecting a food price increase of 6% and blaming continued COVID-19 supply issues, labor costs, and higher costs for farmers.
All of this to say—food costs at the grocery store can also depend on where you live. Not only the state but the city you call home — even the region. As AARP writes, in the West prices rose 5.4% last year while food in the Northeast rose 4.9%.
In cities, Seattle at 9.1% reported the highest food price increases, also according to AARP, followed by Detroit, 7.5%; San Francisco, 7.1%; Dallas, 6.1%; Houston, 5.9%; Minneapolis, 5.5%; Los Angeles, 5.5%; Phoenix, 5.3%; Tampa, Fla., 5%; and New York City, 4.9%.
To find out where your region ranks, here are the top five priciest states for food from least to most compiled using data from the U.S. Bureau of Economic Analysis and based on how much residents spend on groceries in states where incomes tend to be lower than the national average.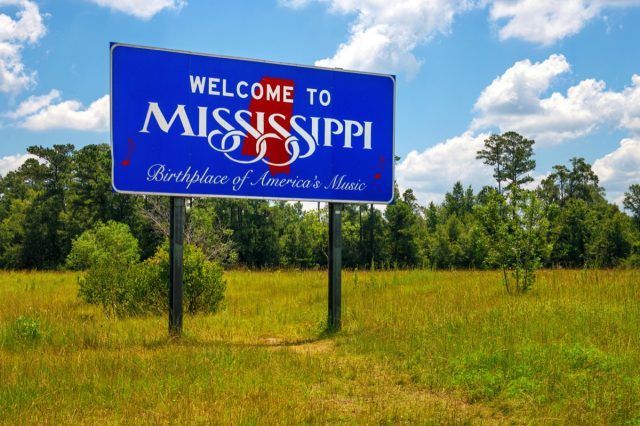 From blue crab to Gulf shrimp and oysters, catfish, and crawfish, Mississippi is all about (mostly deep-fried) fish. Like Hawaiian diners, foodies in Mississippi will have to pay more to enjoy those treats — and not just for the fish but the fats and oils for frying it all are estimated to increase between 3% and 4% this year. Per capita grocery spending is $3,211—totaling about 9.9% of what each household spends in a year.
The Bluegrass State is known for bourbon, so it's no surprise that one of its signature treats is high-octane "bourbon balls." Calling for one-quarter cup bourbon (or to taste) and an equal amount of butter, the cost will go up — thanks to the butter. The USDA projects dairy product prices will rise between 2.5 and 3.5% in 2022.
Kentucky residents spend more on groceries regardless. Each year they divvy up around $3,500 for items, which is about 9.8% of each household's expenses.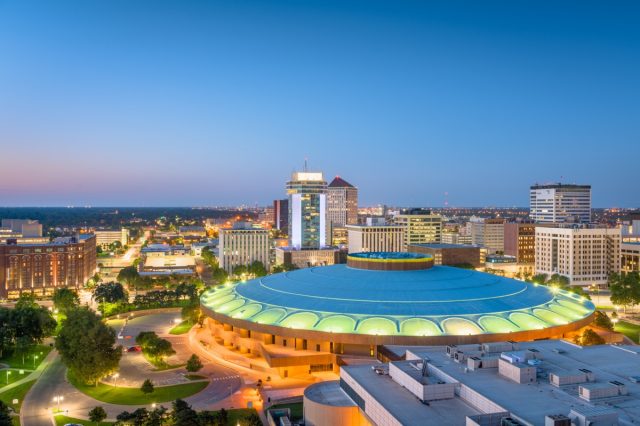 The home of high-flying Dorothy and Toto of Wizard of Oz fame is known for its chickens — prairie chickens, to be exact, also known as wild grouse. Unless you have a hunter in the family and live on the prairie, wild grouse is hard to find and expensive.
Unfortunately, so is the price of a good old chicken — the USDA says wholesale poultry prices will increase 4% to 7% in 2022.
This isn't the only thing residents will pay more for at the supermarket in 2022. On average around $3,672 is spent on groceries, which is about 9.5% of Kansas households' total expenditures for the year.
Grocery spending is above $4,300 each year in this state. It's said that the Vikings discovered what is today Maine 1000 years ago. If they dined on lobster, they were lucky. In 2022, according to the USDA, costs for the delicacy will increase 3.5% to 4.5%.
Maine supports 90% of the nation's lobster supply. It's also the single largest producer of blueberries in the U.S. Prices for fruit and berries are projected to rise between 2% and 3%.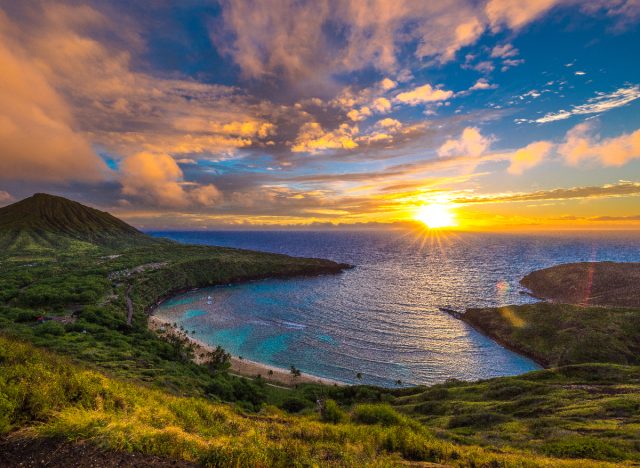 The cost of food in Hawaii reflects where it is: surrounded by the Pacific Ocean 2000 miles from the U.S. mainland. Every year spending is around $4,500 per household, which is about 10% of the entire share of expenses. While Safeway has a presence there, the most popular supermarket chain in the Aloha State is Foodland with more than 30 supermarkets on four islands, plus a chain of smaller stores called Malama Market.
The Malama Markets offer poke counters featuring 40 varieties of raw fish, including ahi, tako, salmon, and crab. Vacationers and residents alike beware: the price of tuna, salmon, and crab is rising upwards of 4.5%, according to the USDA.
There is a bright spot at the grocery, though. These are the 7 Cheapest Grocery Items Right Now.