The One Grocery Store Item That's Skyrocketing in Price
Its cost has practically doubled in just one week's time thanks to the pandemic.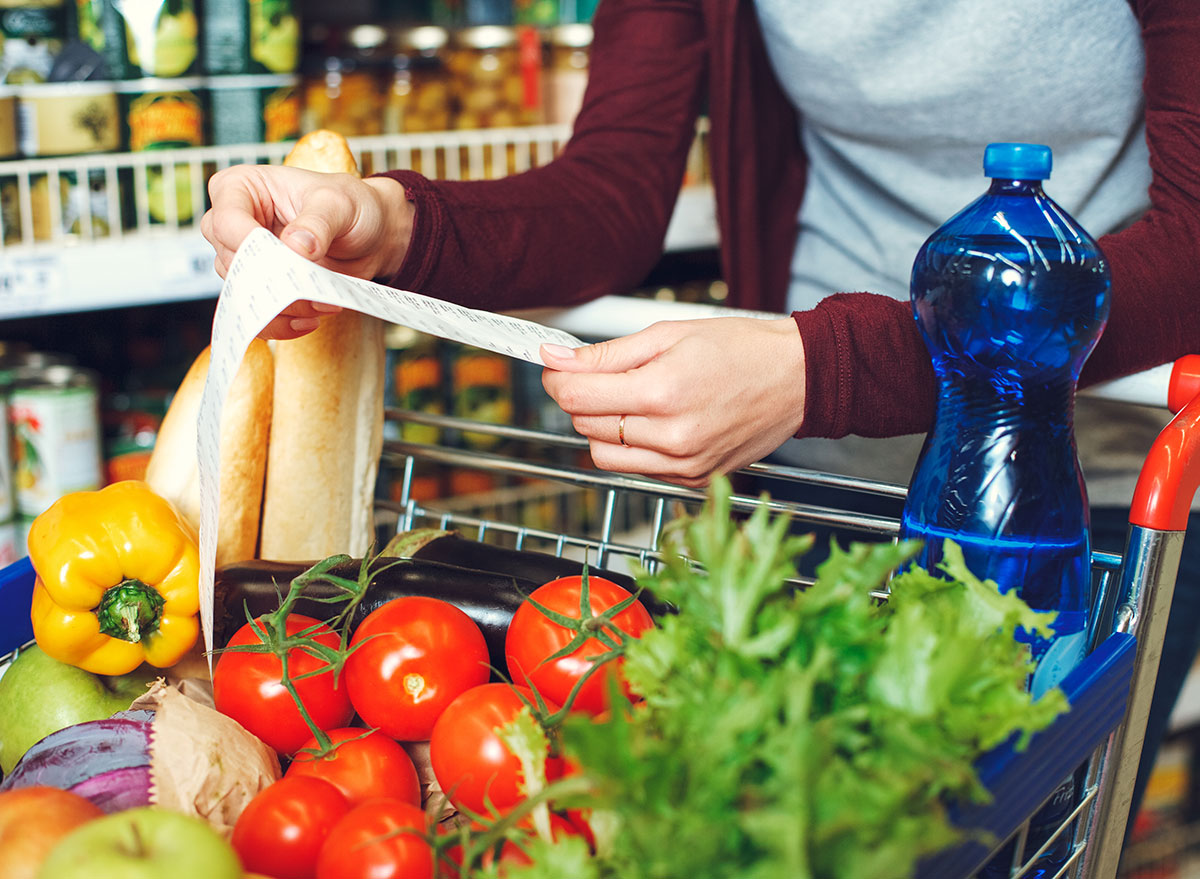 We're nine weeks into being quarantined at home, and at this point, my husband and I have set a pretty steady routine. Part of that routine is heading to the grocery store every Sunday with our list of things to buy for the week. Typically we're choosing fresh items like meat, produce, and dairy products. And while all of these items have been determined to become more expensive or even scarce during the coronavirus pandemic, we haven't seen any repercussions of this at our local store… until this week, when the price of ground beef jumped from $3.99 to $7.99 a pound. Yikes.
Whether we like it or not, our country is about to face a serious meat shortage. Numerous packing plants have had to shutter their doors due to COVID-19 outbreaks amongst their employees—like Smithfield and Tyson. Because of so many meat packing companies closing their doors, it was only a matter of time until customers would start to see the effects of this play out at the store. The Labor Department recently reported that grocery prices increased by 2.6 percent in April, which is the highest overall price jump since 1974. Meat, fish, poultry, and eggs alone experienced a whopping 4.3 percent price increase. For us, it meant paying an extra $5 a pound for meat this week. And no, it's not grass-fed meat or anything—just the regular pack of ground beef that we typically buy in bulk.
STAY INFORMED: Sign up for our newsletter to get the latest coronavirus foods news delivered straight to your inbox.6254a4d1642c605c54bf1cab17d50f1e
Unfortunately, price hikes will happen for all kinds of meat products. Pork has been scarce for quite some time, so we haven't bothered looking for it. Chicken seems to be fine, for now, but as grocery stores continue to limit how much meat you can buy at one time, and COVID-19 outbreaks continue to happen at meat processing plants, sticker shock will continue to grow.
How to handle a meat shortage at home
I try to follow an omnivorous diet at home, but now it seems I'm going to have to start shifting my thinking—even if it means I have to grin and bear it. Though we decided to stock up on a few pounds of ground beef and chicken, we don't plan on eating it at our normal pace. I've restructured my entire meal plan so I can start focusing on plant-based meals. I'm slowly learning how to sub in other protein alternatives into my diet, which is something I never thought I would be saying in my lifetime.
If you're also an omnivore who will have to face the meat shortage at this time, you can do the same. Sit down and plan out a week of meals that heavily rely on plant-based protein. And I'm not just talking plant-based burgers. Try to find other natural ways to get protein into your diet—like subbing in chickpeas or relying on containers of Greek yogurt. Keep your meat-based meals to just one a day and stock up on some meat in the freezer so it can last you a longer amount of time.
I've currently planned our meals so we can enjoy those meat proteins during our dinner hour, which helps stretch out a single pound of meat between two or three days of dinners.
I know it's going to be a challenge for most, especially if you rely on meat to be a steady complete protein that will keep you and your family full. But, with so many great resources out there on how we can continue to cook creative dishes filled with delicious vegetables, handling a meat shortage will feel possible in such an impossible time. And, for more potential options, here are 7 ways you can still buy meat during a meat shortage.