There's a Shortage of These 5 Popular Grocery Items Right Now
Feeding the kids, pets, and the rest of the family may be harder due to low quantities of these foods.
Shortages at the grocery store are the last thing we all want to hear about right now, but a new wave of shopping demands plus lingering effects of production delays means some of the most popular items are vanishing from shelves.
Grocery stores are seeing sales rise by almost 15% in August compared to this time two years ago (and by 3% compared to late summer 2020), according to data from the Wall Street Journal. Some of the items that have been experiencing shortages as of late are back, but it's bad news for others. Here are the 5 grocery items that are low in quantity right now. And for more grocery news, check out the 6 Grocery Chains That Are Downsizing Right Now.
Throughout the pandemic, there has been enough of this beloved item to go around. Kraft announced last September that it'd be focusing on keeping in-demand items like ketchup, macaroni and cheese, and Lunchables in stock. But, these iconic lunches are currently MIA because demand is up by double digits as schools are back in session (and possibly, because of an employee strike, according to a Reddit post). It's causing some grocery stores to make their own version to sell by packaging together crackers, cheese, grapes, and meat, the WSJ says.
If this shortage means you're in need of some inspiration for home-cooked lunches, here are the 11 healthiest ones you can have, according to dietitians (and some are kid-friendly, too!).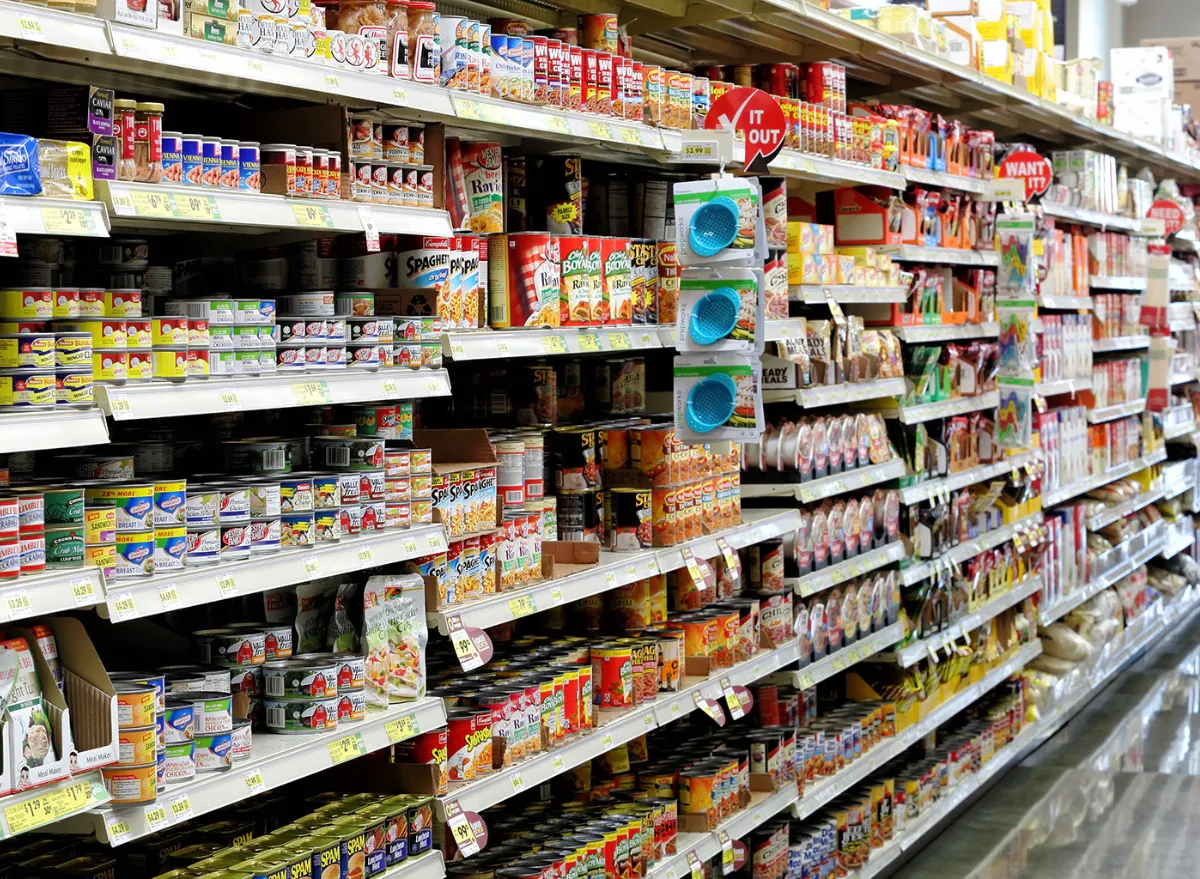 It seems like the aluminum can shortage plaguing your favorite soda and canned goods has been going on forever. Unfortunately, the effects of the early days of the pandemic are still impacting supply, and grocery stores are ending up with a fraction of the items they ordered.6254a4d1642c605c54bf1cab17d50f1e
Specific canned goods that are in short supply right now include tomato products like tomato paste, canned tomatoes, and tomato sauce.
Related: To get all the latest grocery store news delivered right to your inbox every day, sign up for our newsletter!
Sure, it's not autumn just yet, but it may be time to start prepping for Thanksgiving because the main dish might be hard to find. Due to the fact that more people celebrated with smaller groups last year, factories had to shut down due to COVID-19, the labor market is tight, and grain prices have increased, there is a shortage of smaller turkeys that weigh around 14 pounds or less.
"It's a very precise schedule to get the turkey to the size of 14 pounds or less," Daniel Romanoff, the president of meat distributor Nebraskaland, told the New York Post. "And the plants weren't able to keep up with that size."
Grocery stores are unsure if people will want to buy larger birds, so some are breaking them up into parts or selling more frozen options.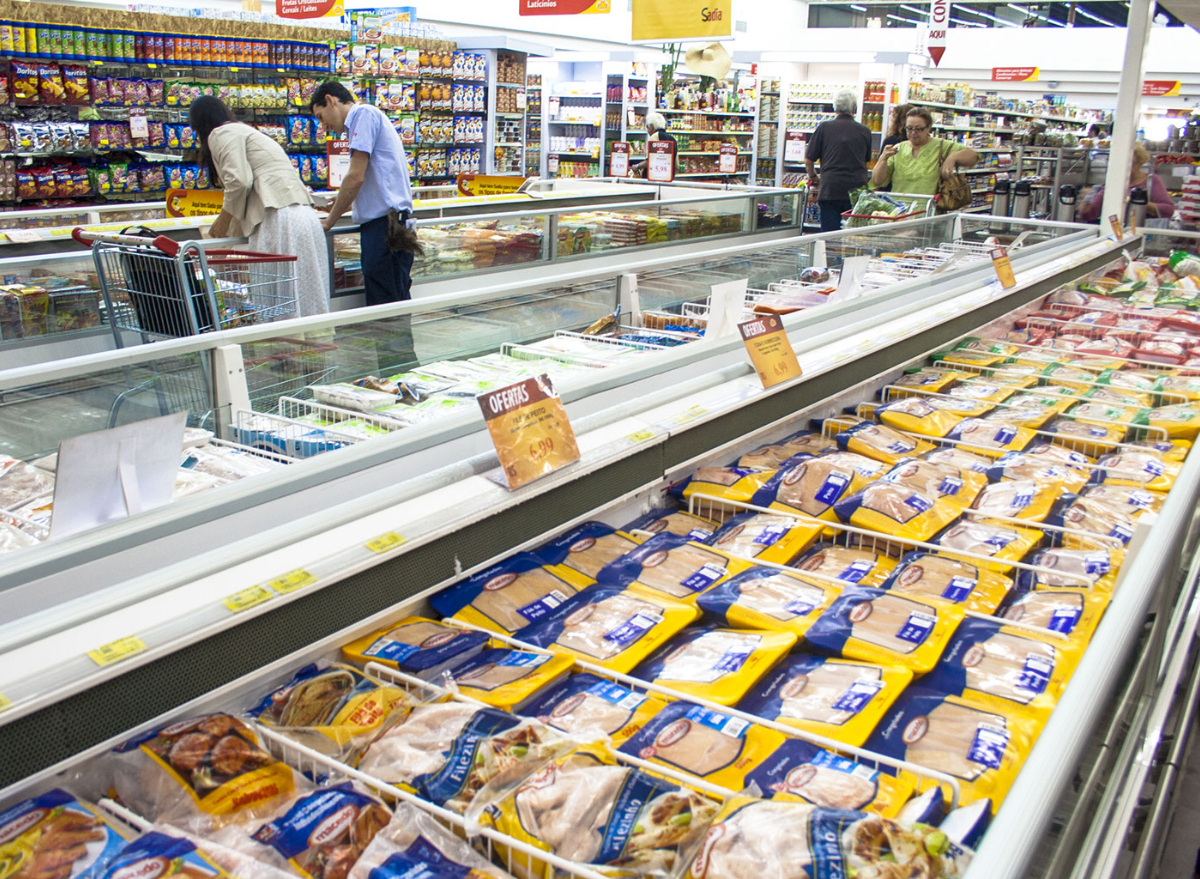 If you've tried to order some of your favorite chicken items at fast-food chains recently you may have been told that they are out of stock. Back in February, news dropped that there may be a chicken shortage, and sure enough, here we are.
The issue is forcing grocery stores to look for other options besides their normal supply. The controller of a Piggly Wiggly chain in Alabama and Georgia told the WSJ they got chicken from a pork supplier that is much larger than what they normally sell, but luckily, customers are still buying it.
The chicken shortage isn't just affecting people in the U.S. Nando's, one of Britain's most popular fast-food chains, recently had to close 50 locations because they ran out of their main dish, the New York Times reports.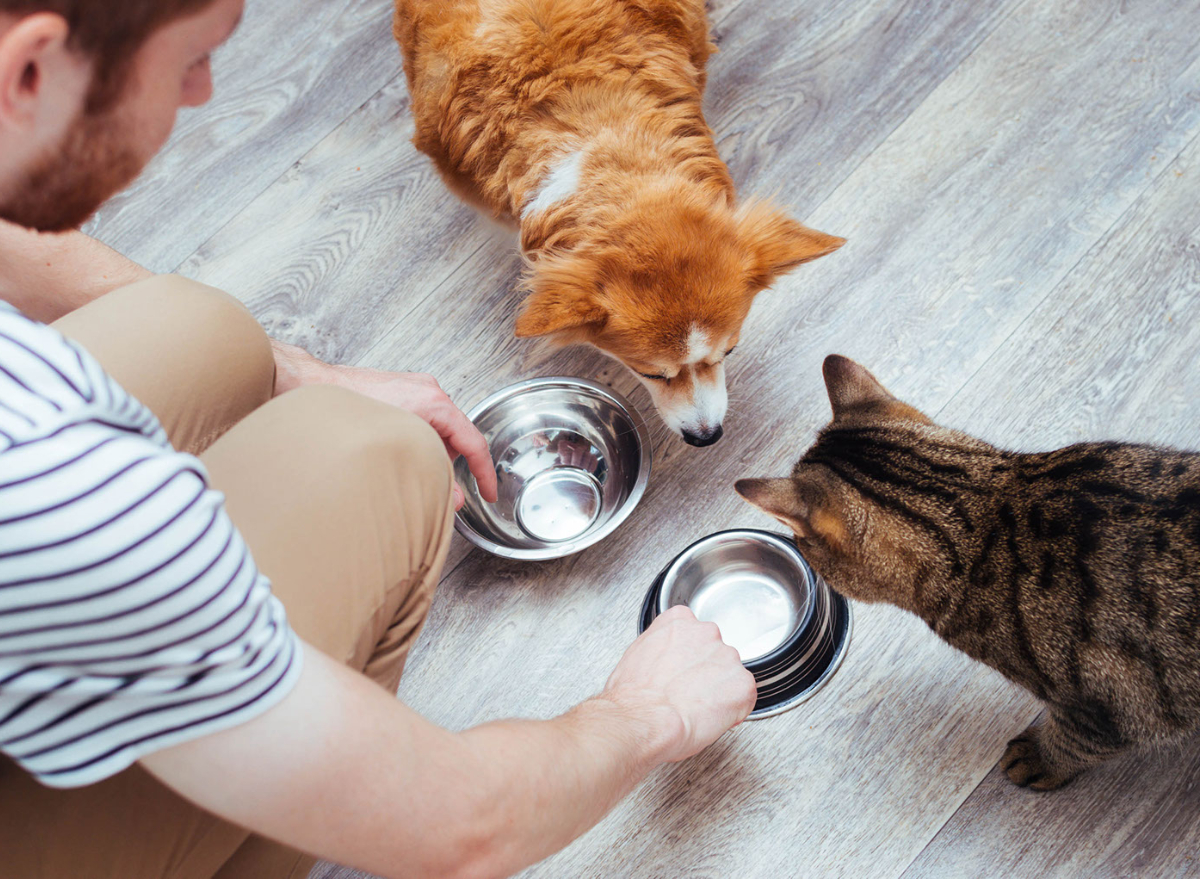 Not only is it more expensive to feed the furry member of your family right now, but it's also harder. Pet food costs are up from 8% to 20% thanks to higher soy, corn, and meat prices. And grocery retailers like Amazon and Target are facing shortages of kibble, canned cat food, treats, and more, according to Reuters.
"The pet supply chain isn't that different from the food supply chain," a partner at OC&C Strategy Consultants, Coye Nokes, told the news outlet. "That has obviously been really stressed by COVID–whether it's the ingredients, raw materials, processing, or downtime at different facilities."
This shortage is also coming at a time when some pet food brands are being recalled due to possible toxin contamination.
For more info about what's happening at your local grocery store, read these next:
This Grocery Chain is Opening up 20 New Stores This Year
Amanda McDonald
Amanda has a master's degree in journalism from Northwestern University and a bachelor's degree in digital journalism from Loyola University Chicago.
Read more about Amanda