6 Grocery Chains That Are Downsizing Right Now
These stores are getting smaller and smaller...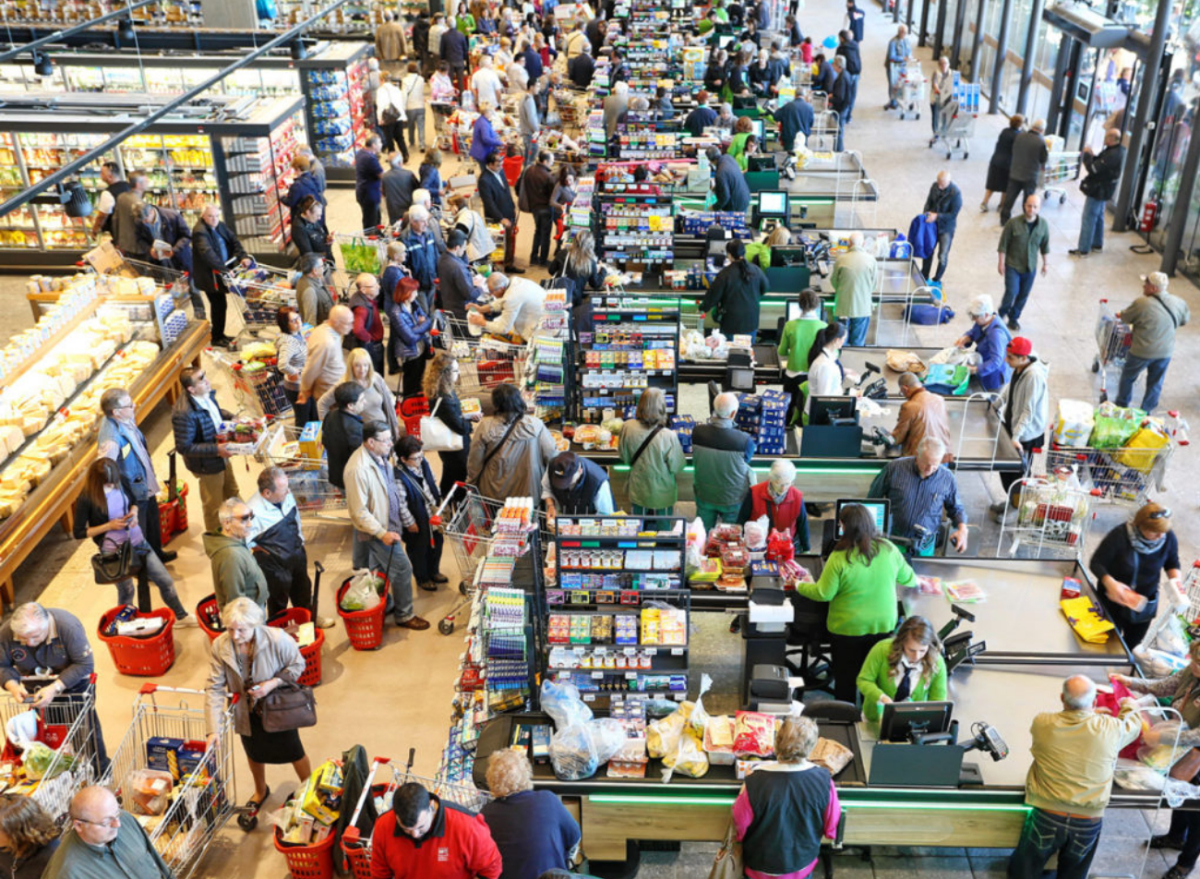 Some grocery stores are known for their sizes—places like Costco and Sam's Club are huge warehouses and Walmart, Target, and Meijer all have superstore formats with thousands and thousands of products. Others, like Kroger, H-E-B, and Albertsons are the typical size, which is around 40,000 square feet. Smaller grocery stores are few and far between compared to the giant and regular-sized supermarkets, but they are actually about to pop up in more neighborhoods across the country.
Several grocery store chains are making the switch and downsizing—not by closing stores but by making new and existing stores smaller. They will of course be different depending on which ones you go to but expect fewer aisles, crowds, and items. Read on below for all the info you need to know. (Related: This Is the Best Supermarket in America, New Survey Says.)
Sprouts Farmers Market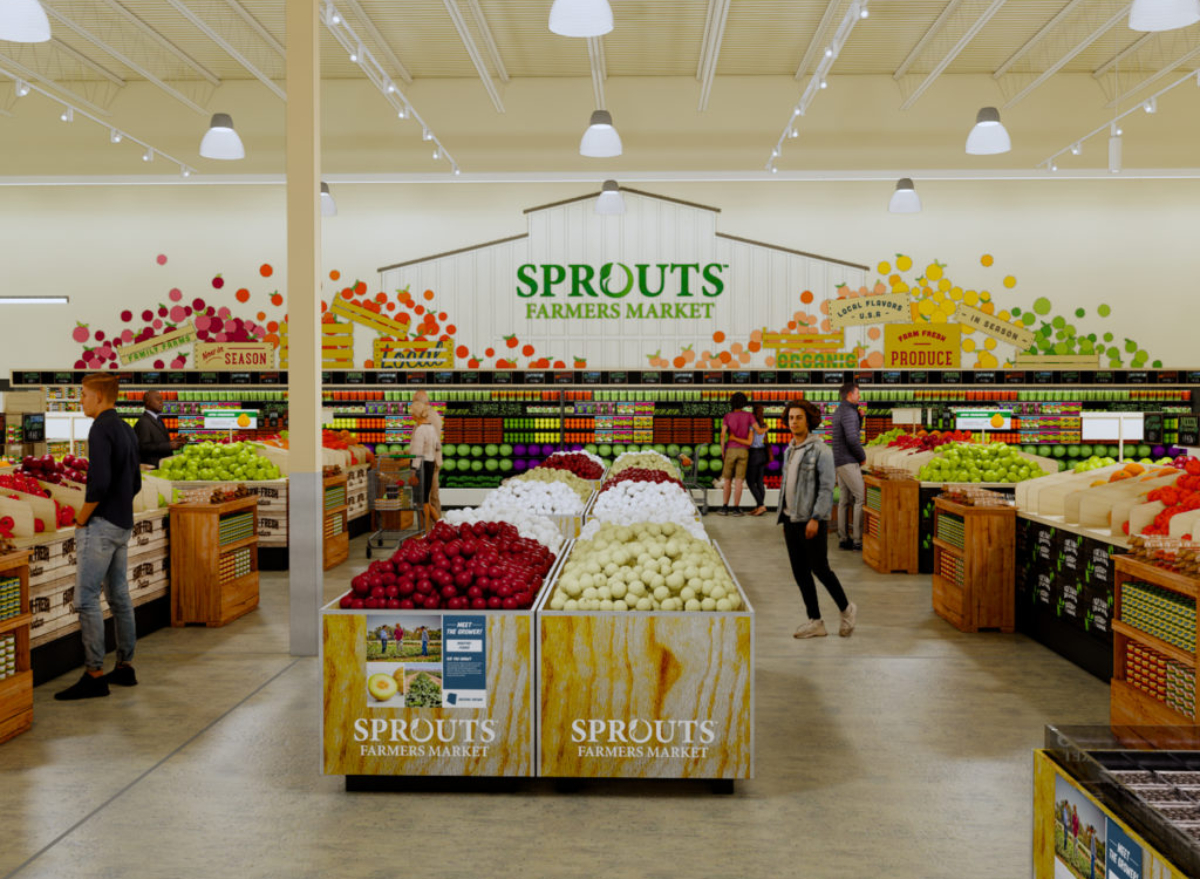 There are already over 360 Sprouts Farmers Market locations across 23 states, but 20 more are opening up soon. However, CEO Jack Sinclair revealed earlier this year that they will have a smaller footprint—25,000 square feet smaller.
While they may be smaller, the new Sprouts locations will still have tons of items available, including more plant-based, organic, fresh, and frozen items. The company decided to focus on these since more and more people are looking to eat healthy during the pandemic.
"The changes in store make it easier for shoppers to find these products . . . while also offering a treasure hunt feel where they can discover new products," Sprouts Farmer's Market Chief Format Officer David McGlinchey told The Mercury News.
Related: To get all the latest grocery store news delivered right to your email inbox every day, sign up for our newsletter!
Target
Target is in the middle of an expansion of over 50 stores in 19 states, including 15 stores in New York, six stores in California, and another six in Florida. The locations were selected because the company wants "to meet community needs in urban centers, college campuses, and dense suburban cities across the country."
The largest store in the works is a 145,000-square-foot location in Katy, Texas, but most of the others will be a lot smaller. One opening on State Street in Ann Arbor, Mich. will be only 12,000-square-feet. That's 91% smaller!
Meijer
Normal Meijer stores are around 200,000 square feet, but the company is switching gears a bit and opening up significantly smaller stores in Michigan. In 2020, a 41,000-square-foot Woodward Corner Market in Detroit, a 37,000-square-foot Capital City marker in Lansing, and a Bridge Street Market of the same size in Grand Rapids all opened under the company's leadership.
The newest Meijer location will be in Orion Township just north of Detroit, and it will only be about 90,000 square feet.
Related: 14 Amazing Secrets of Shopping at Meijer
Schnucks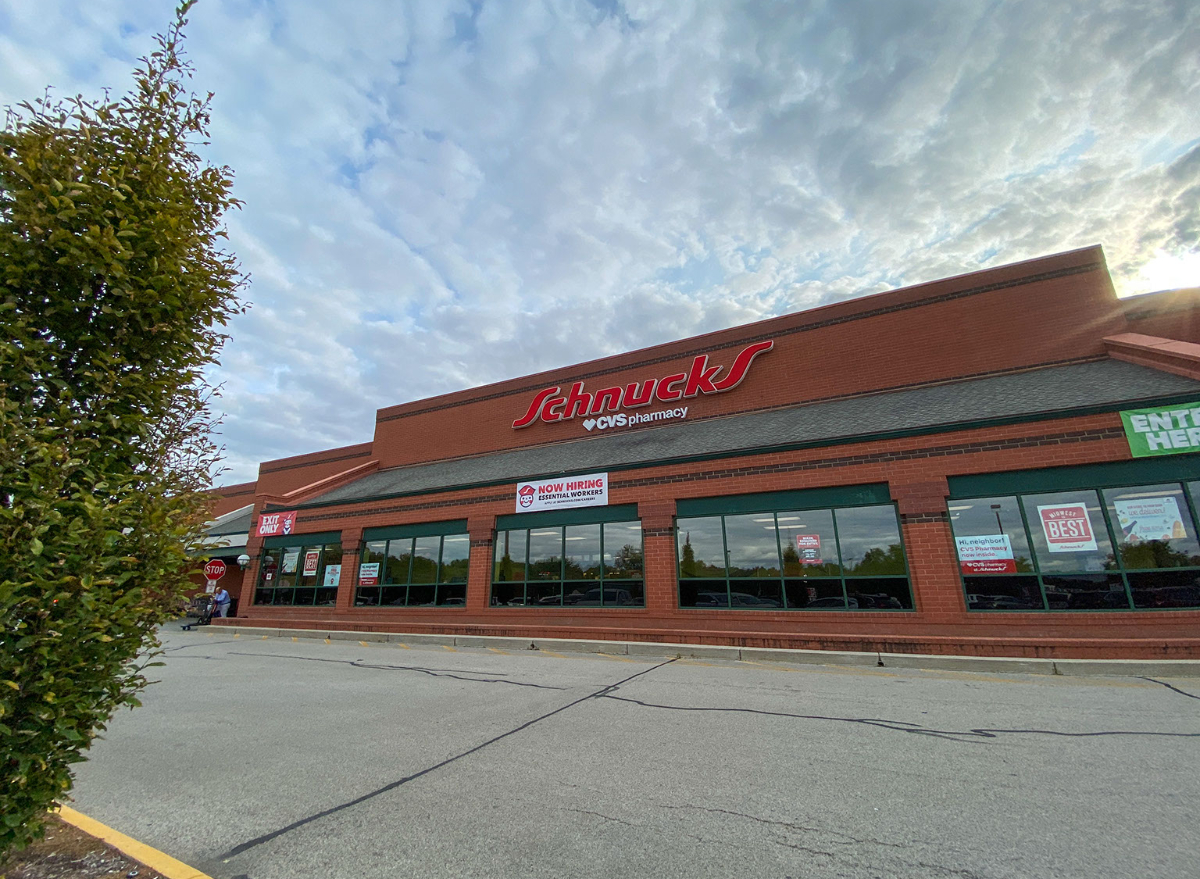 This grocery store chain with locations in Illinois, Indiana, Kentucky, Missouri, and Wisconsin announced in March that it is opening up an 18,000-square-foot small-format store in Jasper, Ind., according to Grocery Dive. It's being called a "Fresh" store because its fresh food departments will be the center of attention.
"As a new format for us, 'Schnucks Fresh' will be a store that customers will be able to quickly and easily navigate where they will find an extensive selection of the same fresh products for which Schnucks is known throughout the Midwest," the company's chairman and CEO Todd Schnuck said in a press release.
Fareway
Fareway recently renovated a grocery store in Colfax, Iowa that is only 8,000 square feet—which is a lot smaller than the average Fareway store, Grocery Dive says. Its most recent store opened its doors on Aug. 16 and is only 25,000 square feet, and there is no info about when more smaller-footprint stores will open up. Currently, there are over 120 locations in Iowa, Illinois, Minnesota, Missouri, Nebraska, and South Dakota.6254a4d1642c605c54bf1cab17d50f1e
Lowes Foods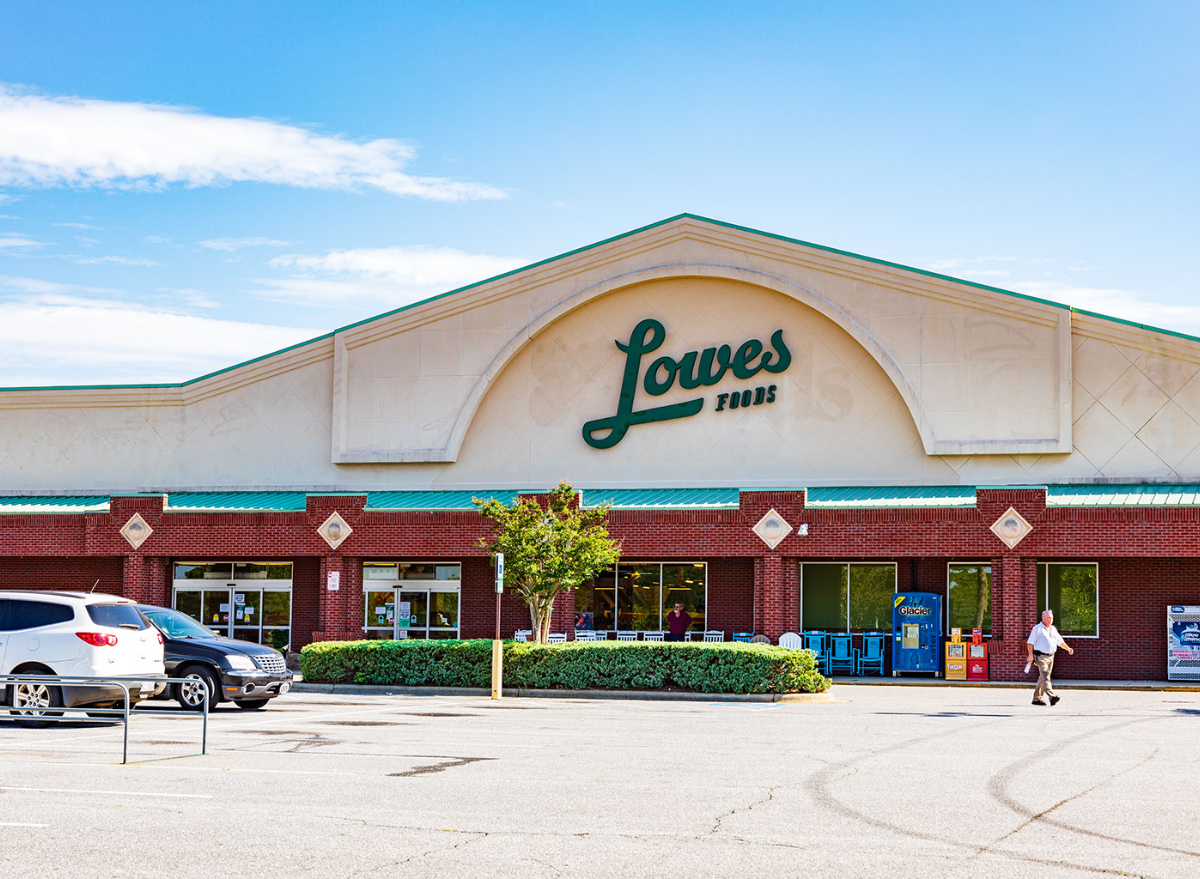 Lowes Foods has been in business since 1954 and currently operates 80 grocery stores in North and South Carolina. Unlike its usual locations, though, a new store will open with a focus on entertainment. The Huntersville, N.C. store will be more like a food hall than a supermarket, according to Grocery Dive.
"It will be the place for a morning coffee, family dinner on the go, beer with a friend, or picking up groceries curbside," said the company's president Tim Lowe. This means customers can expect lots of events, wine tastings, live music, and stations with made-to-order and prepared foods. Departments include The Beer Den bar, The Smokehouse for in-store dining, and The Cakery that makes custom cakes. Newly remodeled stores will also get some of these, too, according to a press release.
For more info about what's happening at the grocery store in your neighborhood, check out:
Costco Is Running Out of This Grocery Staple—Again
Amanda McDonald
Amanda has a master's degree in journalism from Northwestern University and a bachelor's degree in digital journalism from Loyola University Chicago.
Read more about Amanda